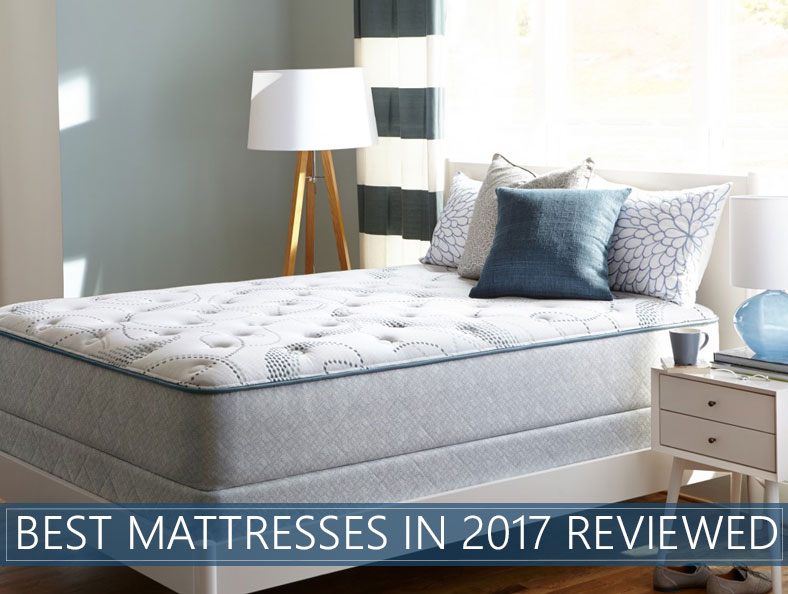 Have you ever wished that you could wake up in the morning and feel fresh the moment you get out of your bed?
People often underestimate the power of a good night's sleep and its influence on our everyday activities. There aren't many things that impact our lives more than proper, natural sleep.
National Institutes of Health confirmed that new bedding systems can reduce back pain and discomfort, increase the quality of sleep, and reduce stress-related symptoms.
In this stressful world we all live in, one thing we can do is help ourselves with a good night sleep. Our aim is to help you choose between myriad types of beds, materials and help you choose the best rated mattress for the price in 2017.
10 Highest Rated Mattresses and Beds Compared
You should avoid Beautyrest Black Alexia Extra Firm Because…
It may seem like a good purchase at first, but many customers who own this product have had difficulties sleeping on it after six months or so. It becomes saggy and causes severe back pain condition.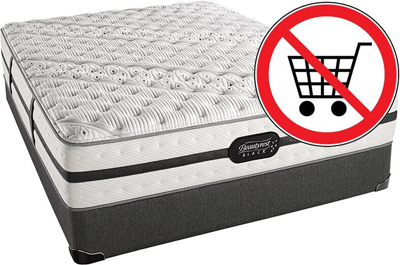 To make a distinction between the right and wrong product, first, you must be aware of what kind of materials and types are there in the market. Each type has its own characteristics and we'll analyze the top 10 types of mattresses in order to make your choice easier.
What is the Ultimate Mattress Type?
1. INNERSPRING
First of all, there are Innerspring Mattresses (read our full guide). These mattresses have a steel coil support system. Shapes of the springs, designs, coil gauge and the coil number differ depending on the manufacturer. The main concept is that a higher figure of coils will bring better support to the sleeper. Comfort layer is usually made out of regular foam, fiber and in some cases memory foam.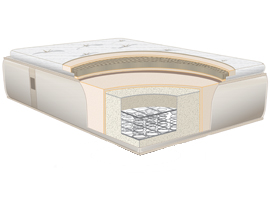 PROS
Familiarity
Availability
Firmness
General support
CONS
Noise
Below-average durability
2. HYBRID
After that, we'll talk about hybrid mattresses. This type combines a base of coil with levels of foam on top. Usually, this type contains memory or latex foam. Hybrid beds are something in between coil and foam. As we said earlier, innerspring beds are famous for their support while memory foam beds provide a better contour and relieve you from pressure. Hybrid beds are an ideal combination of those two.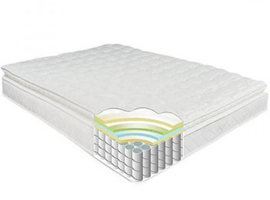 PROS
Variety of firmness
Overweight people friendly
General support
Less noise
Availability
3. WATERBED
They come in two different variations of waterbeds. Hard and soft-sided. A hard sided water bed is more often to be found in stores and it is formed out of a water chamber within a wooden frame which is located on a platform. A soft sided water bed resembles a regular one. It has a built-in water chamber inside a sturdy-foamed frame. The platform is usually covered in fabric.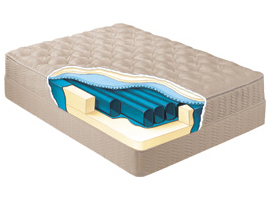 PROS
Price
Pressure reduction
Dust mite resistance
Longevity
CONS
Energy usage
Maintenance
Motion isolation
4. MEMORY FOAM
These mattresses often have a layer of 1.5 to 6 inches of memory foam on top of the support/foundation layer. There are different options to choose from as far as firmness, thickness, and density are concerned. Polyurethane and additional chemicals are used to increase density. The main concept is that the mattress adjusts to your body and absorbs your movement. These beds are soft, flexible and long lasting.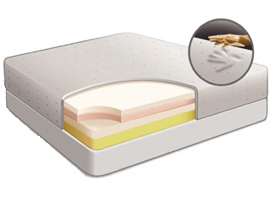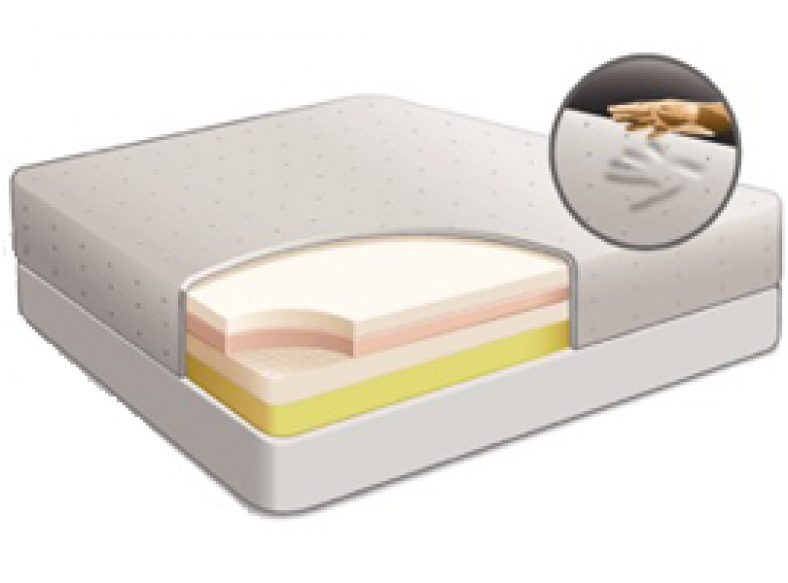 PROS
Lifespan
Comfort
Motion isolation
Adjustable
Noiseless
CONS
Hard to get up from
Heat retention
5. PILLOW TOP
Pillow top (Euro top) mattresses have an additional layer which is made out of fiber or foam materials. They are most often found on innerspring or airbeds. The additional padding is sewn on the top. On the other hand, there are non-pillow top types, which have just a moderate padding. An additional upholstery layer sewn into the top of it. This layer can be made from a variety of fiber and foam materials. This sewn padding is usually out of regular foam, memory foam, latex, fiberfill, cotton or wool.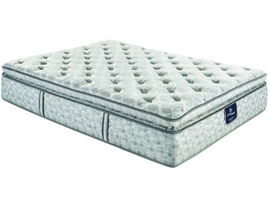 PROS
Conforming ability
Side-sleep friendly
Firmness options
Backsleep friendly
CONS
Longevity
Maintenance
Edge support
6. GEL MATTRESS
Gel mattresses are one of the latest inventions in the industry. They consist of a foam type which has gel in the supporting system, layers of the upholstery or in both. The gel is designed to release the heat and thus make your sleeping experience more comfortable. The higher airflow will keep you cool during the night.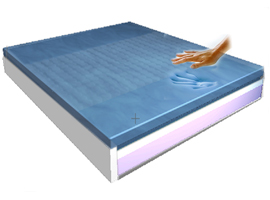 PROS
Cooling
Minimal motion transfer
Availability
Latest technology
Fast response time while moving
7. AIR BED
Air beds are something completely different. They use neither springs nor foam for support. They use air. The layer designed for comfort usually consists of regular or memory foam, latex or from their different combinations. Airbeds have a nice feature of adjustability. You are able to add or remove air from your mattress, depending on your preferences. However, sometimes the airbeds are hard to find and assemble.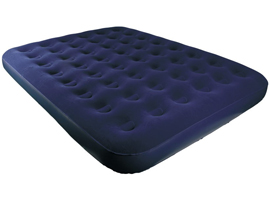 PROS
Adjustment of firmness
Longevity
General support
Back support
Easy to handle
CONS
Not very stable
Cold in winter months
Noisy
Additional Reading: The 10 Best Air Mattress Reviews – Complete Buyer's Guide for 2017 (Written by Sarah Cummings) – Read More
8. MEMORY FOAM (VISCO)
Visco memory foam is probably the most popular type since it is the first one established. There are many names for this kind of mattresses among which the most popular are Standard, Traditional Polyurethane, or Petroleum-Based. The name is self-indicative and they have a petroleum-based polyurethane foam. They are sometimes referred as Tempurpedic, but that's just a brand name.
PROS
Conformity
Adjusts to your body
Pressure relief
Motion absorbing foam
Long lifespan
9. LATEX
Latex foam mattresses are designed to last longer than spring based ones. It consists of three different types of latex foam: natural, blended and 100% synthetic latex. Usually, the latex foam beds are manufactured using the sap of a rubber tree and its internals. Nowadays, there are more and more cases of using synthetic materials and labeling the them as natural. According to studies, some latex mattresses can can cause allergic reactions, at least to sensitive individuals.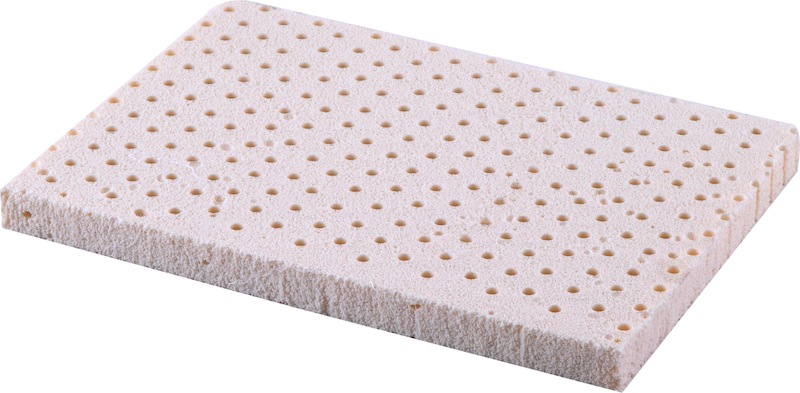 PROS
Price
Conformity
Firmness options
Noiseless
No Topper needed
Overweight people friendly
CONS
Not easy to handle
Availability
10. ADJUSTABLE FOUNDATIONS
This type differs from regular beds because of their feature which allows them to adjust the base the way you feel most comfortable. A lot of adjustable foundation beds have individual controls for adjusting sleep surface elevation. Adjustable beds can elevate one's torso and legs in order to increase comfort and convenience. The motion is usually powered by an undetectable hydraulic motor which runs on electricity.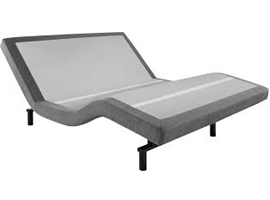 PROS
Pain relief
Comfort
Convenience
Long warranty
Maintenance
CONS
Compatibility
Price
Mechanical issues
TRY TO AVOID ADJUSTABLE FOUNDATION MATTRESS TYPE BECAUSE
Considering all the pros and cons, you should avoid adjustable foundation type. The best feature of these beds/mattresses is that they relieve pain and are adjustable for your convenience but the constant flexing may cause the material to wear out. In addition to that, you may encounter certain mechanical issues.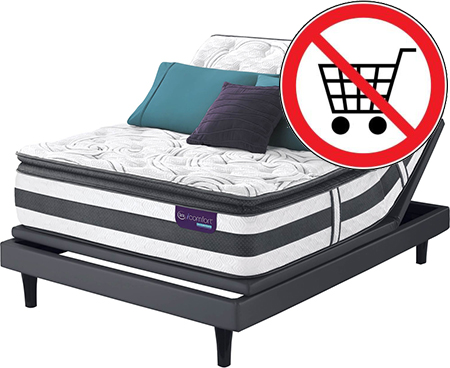 After a long and a thorough review of different models and manufacturers, here are some of the mattresses we would recommend.
Zinus Sleep Master 6 Inch Spring – #1 Pick for a Bunk Bed
Some of its main characteristics are that it has steel coils for support and one of the highest quality foams inside. CertiPUR foam which has a certification for longevity and performance. Because of all of its characteristics, Zinus Sleep Master 6 is considered one of the ultimate mattresses for a bunk bed.
It is very practical to transfer because it is efficiently compressed and shipped to your home address. The manufacturer made sure that there was an extra comfort for their customer. Coil springs are combined with one of the most quality foams on the market and it gives really good results.
However, don't expect to get the quality you could find in a luxurious hotel or that it will heal your back problems if you sleep on it regularly. What you will get is a high quality, odorless mattress, suitable for a bunk bed.
Zinus 12 Inch Green Tea – Top Choice with Memory Foam
Zinus 12 Inch Green Tea is considered one of the best beds with memory foam. If we had to define its firmness, the mattress is rather firm than soft, although some may argue that the firmness is medium to soft. Some people are complaining that it came with a strange odor.
There are many different opinions about this product, but we reckon that the strongest qualities are its overall comfort and the pressure relief it provides. It also has a US Certified memory foam, which makes it suitable for all sleep styles. Green tea extract has been added to give the mattress a special odor of freshness.
It still has a certain smell which is caused by the foam chemicals but that's difficult to avoid. 12 inches of support will guarantee your comfort.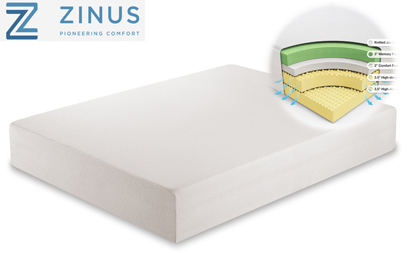 Signature Sleep Contour 8 Inch – Best Bedding with Individual Coils
This one may turn you away since it looks really tiny when it's wrapped and rolled up. However, if you research a little, you'll find that it unwraps easily and it inflates itself. It has strings so it's stable and it has firmness which will provide support for your back.
Moreover, it is known as the best bedding systems with individual coils. Its coils are individually encased and they provide equal distribution of weight. This aspect enables it to contour to your body which will consequently relieve pressure from your aching body parts. Safety standards are taken care of by the national flammability standard, which makes it friendly for the environment.
Signature Sleep Contour has no strange odors and it will provide you with many hours of comfortable sleep because of its numerous layers of polyester and foam designed for your comfort. There's a slight issue with the sides. Some people are complaining about falling from their bed.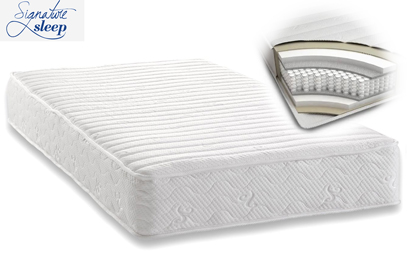 Zinus Sleep Master Ultima Comfort – Best For the Price
Zinus Sleep Master Ultima Comfort has one of the highest quality CertiPUR Bio-foam,  which is a guarantee for durability, performance and quality. Biofoam is one of the latest innovations in sleeping technology. In order to keep your mattress fresh, it doesn't use petroleum. It uses plant oil.
It has multiple, 1.5 inched layers and three times bigger high-density base support foam. These two layers will ensure that the mattress adjusts depending on your body and that it absorbs your movement. If you are looking for the finest bedding without springs, this is your choice. Unlike other products in its price range, this one doesn't sag over time and it doesn't lose its firmness easily.
It inflates easily and it's ready for use in less than eight hours. The foam comes back really quickly after being pushed inside.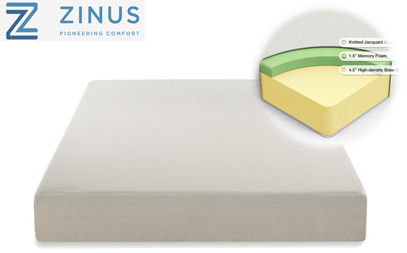 Lucid 10 Inch Gel – Ideal Mattress for a Stomach Sleeper
Many people have a tendency of sleeping on a stomach. Those of you who can relate to this fact know how difficult it is to find the right or a comfortable type of bed. LUCID 10 Inch Gel seems to be the right choice.
New gel foam technology has been proven to be one of the most successful in adjusting to your body and to your way of sleep. There have been some cases where the mattress caused back pain but it turned out that it was actually helping with proper lumbar posture.
It is also great for couples because there is great motion absorption and the partner won't hear a thing if you move a lot during sleep. This bed has a slight odor but it goes away after a while. All in all, if you like having your comfort while sleeping on your stomach, this bed is the right option for you.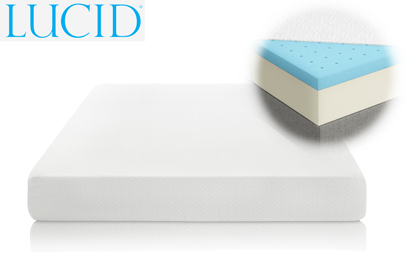 Dreamfoam Bedding Arctic Dreams Cooling Gel – Top Rated for a Side Sleeper
Dreamfoam Arctic Dreams 10-Inch Cooling Gel is one of the beddings with the latest sleep technology. The cooling gel used in the content of this mattress brings a special comfort and a pleasant feeling during your sleep because the gel both brings you relief and it keeps the mattress cool.
It tends to be heavy, so you should watch out for that. There's no noticeable odor when you set it up. Due to its dream foam, as manufacturers usually put it, this bed is the perfect choice for side sleepers. Many confirmed that it took a while to get used to a certain level of firmness they weren't used to with regular gel beds, but that with time it becomes perfect for side sleeping.
Some of the customers suggested that they noticed a bit of sagging after a year or so. This may not be the right choice for couples who have a few extra pounds. All in all, side sleepers, you should check it out for size.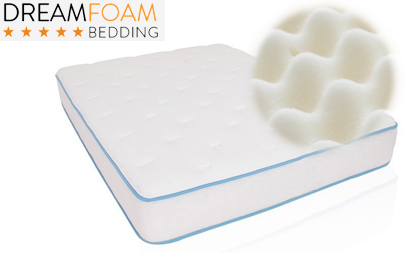 Tuft & Needle King – Ideal for a Heavy Person
Tuft and Needle mattress is a perfect choice for overweight people (read our full guide to mattresses for heavy people). On the other hand, this bed can become quite uncomfortable for you if you're a side sleeper. It is less firm in the middle than on the other parts so it pressures your shoulders which can create an uncomfortable feeling if you're a sleep on your side.
The company takes great care in keeping their customers satisfied and their users are thrilled with the support they get. A small problem is its availability. It may be hard to find it in your local stores. On the plus side, it comes with quality foam and it doesn't make too much noise. Taking everything into consideration, Tuft and Needle produced probably one of the finest mattresses for a heavy person.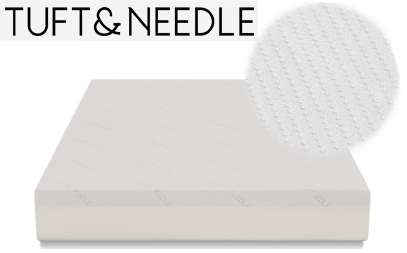 Home Life Harmony Sleep – Best with Springs
Home Life Harmony Sleep main feature is its firmness which doesn't make it a perfect option for those who prefer side sleeping. On the other hand, it is a perfect choice for stomach sleepers and people who sleep on their backs.
It is firm and comfortable and it's found as one of the top beds with springs.
Although the springs are the main characteristic, you won't feel them or hear them because it has a really soft surface. Home Life Harmony Sleep has a really good price-quality ratio, but you should first make sure that you can get used to its firmness.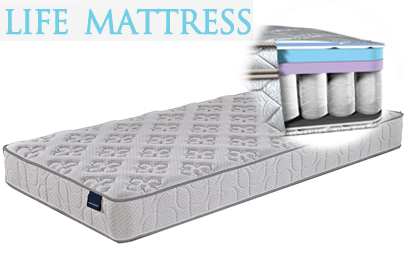 Brentwood Home Bamboo – Best without Springs
If you think a mattress can't be firm and comfortable if it has no springs, Brentwood Home Bamboo Mattress may just change your mind. A lot of satisfied customers stand proud like an army and it's probably because this bed has relieved them from their back pain.
Its gel layer of memory foam conforms to your body. It adjusts its shape to provide special support while it keeps your spine in alignment. The memory foam pressure off your hips and shoulders and allows you to move around the bed easily. The mattress has a zipper cover made out of wool-lined bamboo which will keep you warm in the winter and cool in the summer.
A long warranty the company guarantees is just a plus and a confirmation that the bed won't sag or change its shape. However, it still happens that this mattress sags for some customers and you should consider and buy this mattress, we reckon you won't be wrong.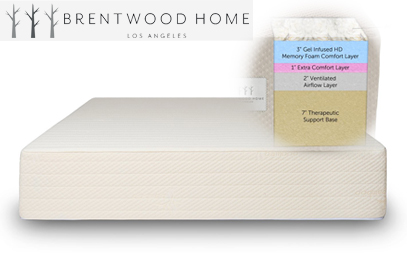 Zinus Memory Foam – Ideal Mattress for Bad Back and Neck
Zinus Memory Foam is perfect mattress for people with a bad back or neck. It has very soft fabric and it has an exquisite look.
This mattress has no odor and it is well formed for all types of sleepers. It doesn't sag over time like many other beds. Even though it's neatly packed, it tends to get a little heavy so you'll probably have to invite a friend over to help you carry it.
The best characteristic of this bed is that it relieves the pain in the neck and back area. Some argue that the top layer is not firm enough, while the bulk has great support for the sleeper's body.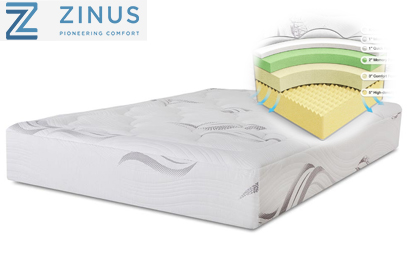 How to Choose the Right Mattress for You?
First and foremost, you must be aware of the amount of money you're willing to spend. A new mattress isn't a small purchase and you'll probably want to think the whole process through and invest properly. Make sure that you define your needs before you go to the store. The clerk will probably try to sell you some additional materials and you should decide whether you actually need all those accessories.
Different stores often use different names for the same product. Be careful and look at the characteristics online or in catalogs before you buy them. User reviews are also a good way to find out which product suits you best. If you don't do your own research, shopping can be a mind-numbing experience. Take your time and make sure you get it right because the decision will probably, without exaggeration, affect your life.
The most important thing you should do is that you should pick the product which suits you best. You must define your preference and your style of sleep first. If you need a base for a bunk bed, you won't make a mistake by choosing Zinus's Sleep Master 6 Inch Spring. For stomach sleepers, the best choice would be a gel mattress. LUCID 10 Inch Gel Memory Foam has its flaws but proved to be the best of its kind and best for a stomach sleeper. However, if you're a side sleeper, Dreamfoam Bedding Arctic Dreams 10-Inch Cooling Gel may be the right choice for you. What seems a good choice for one, may or may not suit another person. Mattresses are something you're going to use for a long time and you should do your research thoroughly and find the right one for you and/or your partner.
Buying a new bed isn't an area where you would want to make a mistake because it might have consequences on your health. You should always check the warranty policy of the store and the manufacturer. You should have someone who'll guide you through the process of shopping as this article has guided you through the process of researching. Another word of advice is that you should always pay attention to details. Spend as much time as you like trying the bedding you are interested in. Look for tiny flaws until you find a perfect mattress for you and your family. It is a long term purchase and what might not seem important right now could become a big deal in 10 years or so.

When You Should Look Elsewhere…
Although there is a great variety of quality bedding systems on the market, there are some you should avoid.
12″ Inch King Cool Medium-firm Bed with 2 Free GEL Pillows. Don't let the free gift trick you. You may have a reasonable night of sleep on it, but that's as far as it goes. This mattress has heat, height and moisture issues and we would advise you to look elsewhere.
Spa Sensations 6″. The manufacturer made a lapse in constructing this bed by making the inside layer out of fiberglass. Many people are complaining and asking for refunds because as you may have assumed, the glass broke under pressure.
Wolf Slumber Express Smooth 6-Inch Innerspring filled with Wolf's cotton blend. You may like the fact it's made in the US and it's relatively cheap, but there's a good reason for that. It is pretty uncomfortable. You can feel the springs as soon as your back touches the bed.
Dream Weaver 10 Inch by Enso. Although this one won't give you the uncomfortable experience as the previous three, it certainly isn't living up to the price tag. Its supposed highest quality memory foam doesn't provide back relief. Bottom line, this product is way overpriced for such modest performances.
Swiss Ortho Sleep 8″ Inch Certified Bonnell Coil. It seems that the price fits the product flaws. The price is very low, but on the other hand, so is the quality. It is probably sprayed with some chemicals because there's a strong odor right out of the box. And it tends to stick. All in all, even for a modest price, you shouldn't purchase this one.
Conclusion
---
Considering everything we said so far, it's not easy to pick the right mattress. It takes time to do the research, compare different types and find the one that suits your needs. On top of that, it has to be within your budget frame.
Most expensive ones aren't always the best choice. You should try and find the biggest size possible, but you have to consider whether it will fit your frame or your room. Pay special attention to the comfort, durability, and performances and you should be able to have a good night's sleep. I hope that you managed to get some clarity out of this article.
Sweet dreams.
Author:
Mark Reddick
When I'm not learning about sleep, you can find me watching "the big game" with my friends. I absolutely love sports and have grown to follow the rest aspect in athletes. Modern technology allows us to track athletes sleep and rest, which in turn helps predict their performance.
I hope that everyone that finds our site takes a new approach to sleep. The world needs to stop thinking about it as something "we just do", but rather something that allows us "to do everyday."
Cheers to having the best sleep of your life!