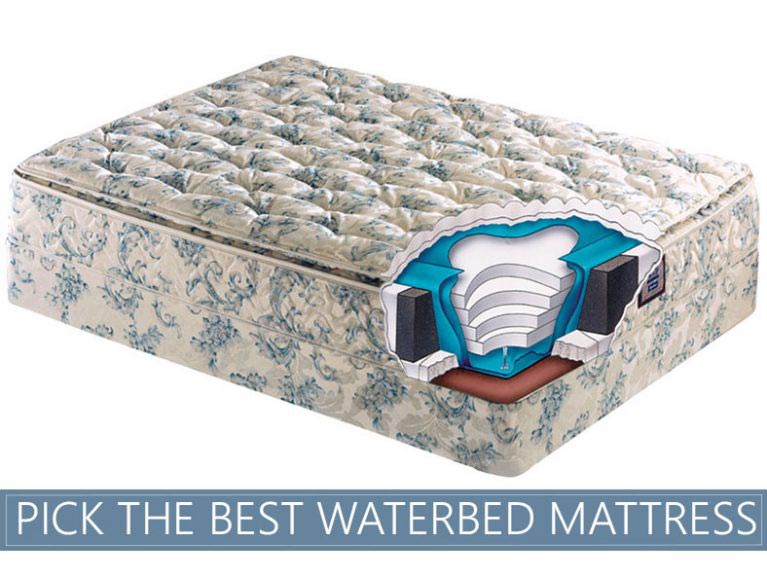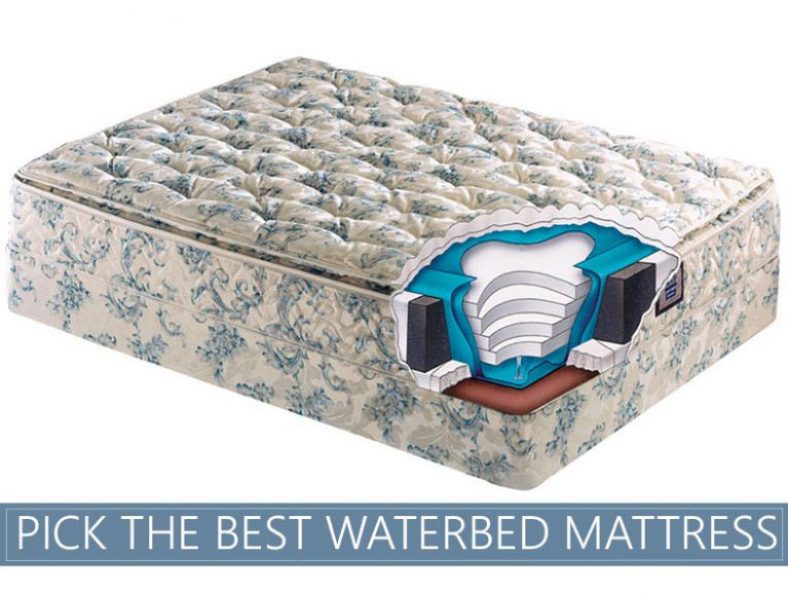 Transparency Disclosure – We may receive a referral fee (at no additional cost to the buyer) for products purchased through the links on our site or other applicable pages. To learn more, please read our full disclosure page here. We also encourage you to read about how we may research and/or test Products here.
Have you ever been intrigued by the thought of sleeping on a waterbed vs. mattress, but have yet to give it a try? These uniquely designed beds aim to provide several health benefits and are a great alternative to the traditional foam or spring box mattress; however, not all are created equal. If you are looking for the best waterbed mattress to fit your sleep and comfort needs, you've come to the right place.
Because your decision will ultimately affect your health, it's important to consider which benefits you hope to receive. While the different waterbed designs all attribute to a healthier lifestyle, personal preference in terms of feel, firmness, and movement all contribute to your eventual satisfaction with your waterbed.
Health Benefits of Waterbeds
Backache Relief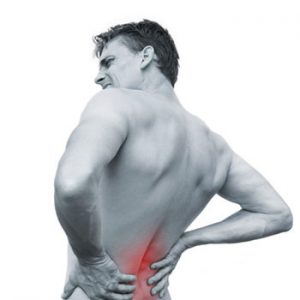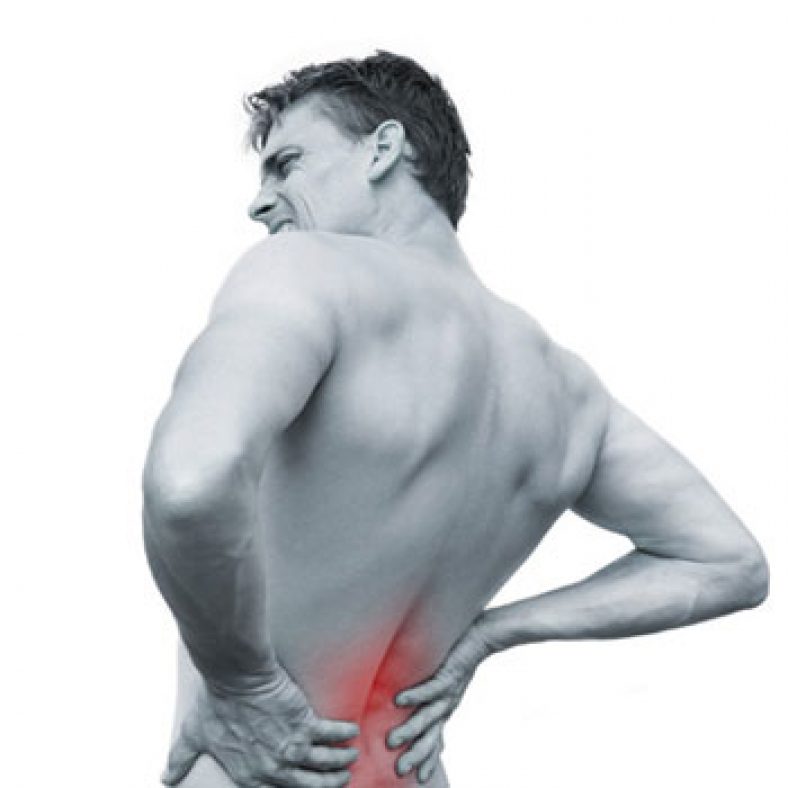 Backaches have always been a prominent health issue for almost every person at one point in their lives. Whether you're working at a desk, or you're doing manual labor, there is a good chance that you've experienced a sore or hurt back. Are waterbeds good for you and your back pain? Let's find out.
Sleeping on a waterbed is a well-known treatment for many who suffer from backaches. These beds provide an equal distribution of weight across the whole body, taking pressure off the back and evenly supporting all joints, which allows the spine to relax and leads to less pain and discomfort.
Most notably, these mattresses are known to be used as a very effective treatment for issues related to the lumbar, or lower back. Lumbar support is a current hot topic among chiropractors and other doctors, alike, as it is common that many adults today have difficulty finding adequate support in the work setting and at home in their beds.
But are waterbeds comfortable for those not suffering from back pain? Adults are not the only members of the population who can benefit from the use of waterbeds as an additive to their lumbar support. Much like many proactive and preventative health care practices, choosing the proper bedding with lower back wellness in mind leads to overall health in later years.
Arthritis Relief
Waterbeds are also known to be helpful for those with Arthritis. The equal distribution of weight across the entire body is comforting for the joints afflicted by pain and stiffness. When pressure is applied to sore and tender joints and muscles, it is near impossible to fall asleep.
Sleeping on a waterbed will help you to find a sleep position that is comfortable, and you are more likely to sleep soundly and uninterrupted through the night. Besides, the regulated heating option offered by most waterbeds can create a soothing experience for those with arthritis. This notion is much akin to the idea of soaking in a hot bath when sore or applying a heating pad to sore muscles.
Assistance for Sleep Disorder Sufferers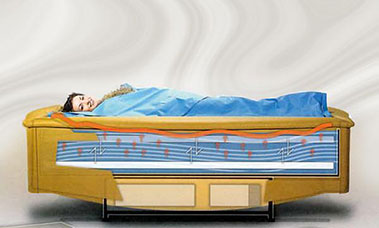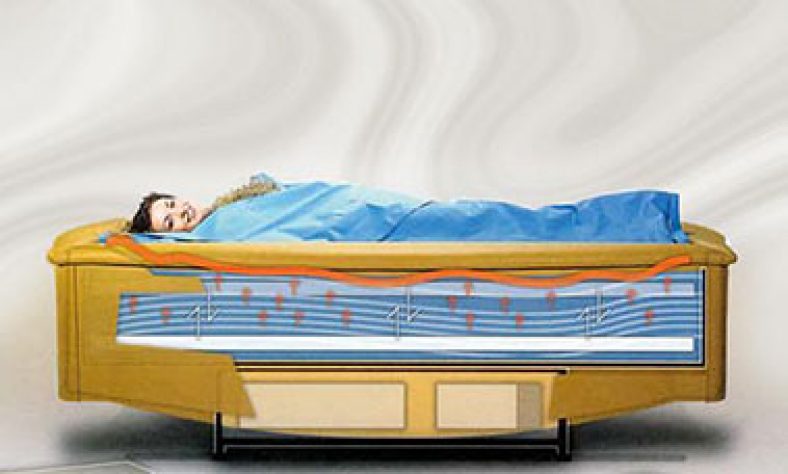 Insomnia, a terrible sleeping disorder affecting many people, can also be treated by sleeping on a waterbed. It is thought that the use of these mattresses provides an ease of the shifting of weight, and can serve to lessen the time it takes for many to fall asleep. Often, it's found that those who fall asleep on a waterbed experience deep sleep that is less easy to interrupt.
Other Benefits
Individuals who suffer from bed sores may benefit from owning a waterbed as well. These mattresses minimize the amount of pressure on all parts of the skin which promote smooth blood flow and reduced risk of clotting.  Also, for those who've already succumbed to bedsores or ulcers, you may expect to heal faster when sleeping on a waterbed.
Those with allergies often experience relief when they decide to go with this type of bed because it employs a more clean surface. The bag won't absorb allergens, pet dander or dust mites. If it's regularly cleaned and cared for, a reduction in allergy symptoms is expected.
The underlying ideologies of floatation as a healing tool have been applied to many other ailments. Newborns, people with cystic fibrosis, cerebral palsy, multiple Sclerosis, and other such diseases are shown to improve in their quality of life once they begin implementing the use of a waterbed.
Specifically, for infants and newborns suffering from sleep apnea, waterbeds have shown to significantly decrease the symptoms, according to the National Center for Biotechnology Information. If you are interested in learning more about the seriousness of sleep apnea, this guide for mattresses provides more information on the condition and other potential solutions aside from sleeping on a waterbed.
Now that you understand the benefits of wellbeing related to sleeping on a waterbed mattress, it's helpful to know how they've been constructed in the past, concerning the innovations being made today. Waterbed mattresses are continually being re-engineered to harness the health benefits of weightless sleeping while ridding them of design flaws such as rolling, leaking or breaking.
Types Of Waterbeds
The two most commonly referenced sub-categories of waterbeds are the "soft sided" and the "hard sided." Each utilize the weightlessness and weight distribution advantage as their selling points, even though each are diverse in terms of their structure.
Hardside Waterbed Mattresses
The Hard-sided version is the most classically referenced invention. Typically, this bed is a relatively unstructured mattress that is simply a vinyl casing that is filled with water, and perceivably, there is no design consideration in terms of consistent and prolonged comfortability.
Hard sided waterbeds often come with many problems. The first issue is that they are difficult to get in and out of due to their unregulated perimeter. Also, they are not frequently temperature regulated because they lack adequate upholstery or a means of attaching a heater.
However, many long-time waterbed devotees attest that this form of mattress is satisfactory and provides a good night sleep, in addition to several health benefits commonly found with the more modern models (see our hardside waterbed reviews below).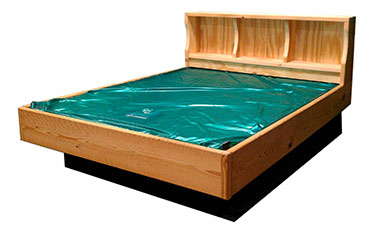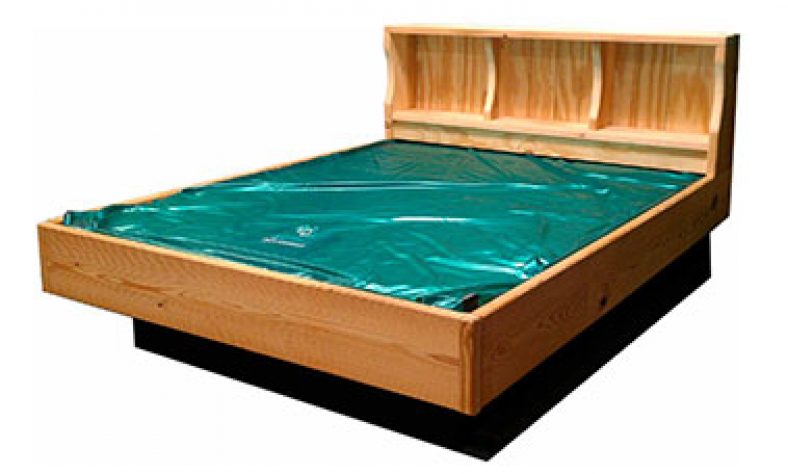 Softside Waterbed Mattresses
Soft-sided waterbeds are the newer and more popular solution to many of the traditional woes. Rather than consisting of water and a thin exterior, the soft-sided option is made with a smaller water-filled chamber, commonly referred to as the bed's "bladder." This chamber is encapsulated by a layer or layers of foam and upholstery, which contribute to the waveless feel of this bed.
An added benefit to this innovative chamber design is increased durability and flexibility. In the past, waterbeds have been known by their ability to be easily damaged by sharp objects and friction. Placing the bladder in between the layers of foam and upholstery protects it from being compromised.
Additionally, the soft-sided option encapsulates the water-filled chamber in such a way that it is no longer difficult to get in and out of bed. With this model, there is an even distribution of weight, regardless of your shift or moving about.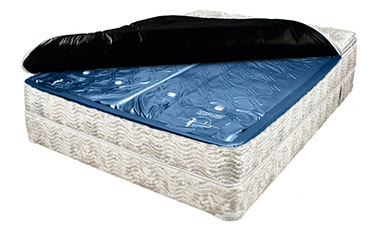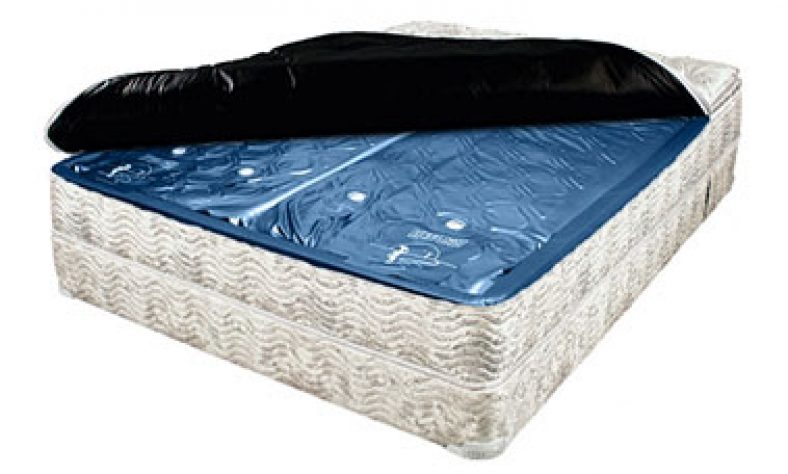 Lastly, the soft-sided bed can easily fit within most wooden frames once occupied by older beds. This is a notable cost-saver and an added convenience when you're looking to replace a current mattress.
Now you have a firm grasp on both the health benefits of water mattresses and their construction.  It's important now, to look at some of the best waveless waterbed mattresses on the market and their specific features before choosing the perfect fit for you. We address this further in our soft-side waterbed mattress reviews.
Top Rated Waterbed Brands
The InnoMax GD800 Genesis 800 Ultra Waveless Lumbar Support Mattress
Originally, when water beds first hit the market, they were intended to offer a free-floating and free-flowing experience. However, it was eventually decided that this continual motion of the mattress wasn't the best idea for sleep; thus, came the invention of the waveless bed.
The complexity in the name for this deep fill softside waterbed lends to its sophistication in that, it nearly eliminates motion of that water by employing sophisticated technology.  The structure of the mattress is meant to contour to the body and assist with the alignment of the spine and lumbar, as well as all other joints.
InnoMax Waterbed's outer shell is made with 24 mil premium vinyl, which adds to its durability. Complete with 3-dimensional multi-laminate reinforced corners, this king size waterbed is designed to provide comfort for every type of sleeper.
Dreamweaver Fiber Firm VI US Water Mattress
Another motionless waterbed option to consider is the Dreamweaver. This 99 percent ultra-firm mattress was specially designed so that its occupant would float atop the surface. This feature adds to the firmness of this particular product, which may be ideal for some.
Another feature found here as in many water mattress options is the modern design that provides for increased edge support. Many of the old versions of these beds were highest at the center, causing the sleepers to gradually roll towards the edges. This problem has been eliminated thanks to these revolutionary designs.
Much like the Innomax, the vinyl used for the outer protective layer of the mattress is intended to provide maximum strength and durability.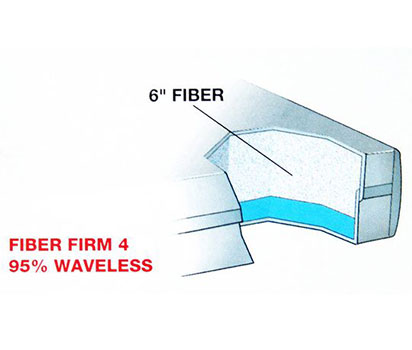 The Blue Magic Fiber 1000
This specially designed modern waterbed is a favorite among water mattress lovers. This model was engineered to provide the very best in support and comfort for the whole body. One of its distinct features is that of its thermavinyl heat resistant black bottom, which allows for increased flexibility and softness.
Unique to this queen size waterbed mattress offering is its fiber layers at each corner that are hand-tied to ensure proper placement. This is to avoid using metal rivets that have been known to cause tears or punctures to waterbed liner.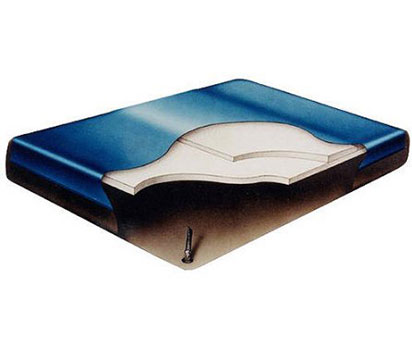 Free Flow – Boyd Flotation Waterbed Mattress Review
In contrast to the previously described options, this hard-sided mattress is optimal for many and is a viable option if you are searching for a more free-flowing and traditional style. This model employs absolutely no wave reducing technology. It is meant to offer a continual motion that responds to your every movement.
This type of bed is known for reducing pressure on the back and joints much like it's wave resistant counterpart, it's method of doing so, however, is entirely different. Overall, this mattress may be the best waterbed mattress for back pain. Keep in mind that this type of bed lacks the luxury of temperature regulation and is more susceptible to leaking or breaking.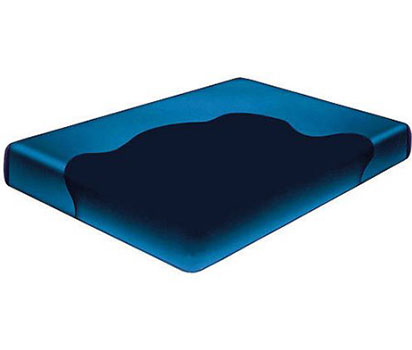 Boyd Constellation 1 California King Waterbed Mattress
A nice middle ground between the hard sided and soft sided selections is that of the Constellation. This Boyd bed offers a semi-waveless experience. Containing one layer of fiber aimed at slightly decreasing water motion, this bed still allows for customizability in terms of the amount of water injected.
Considered a hybrid among waterbeds, the Constellation also features reinforced corners that provide extra strength and support in addition to even weight distribution.  Similar to the Free Flow, this mattress fits easily within traditional wooden frames. Constellation 1 is offered as full-size California king model as well as smaller queen and super single mattresses.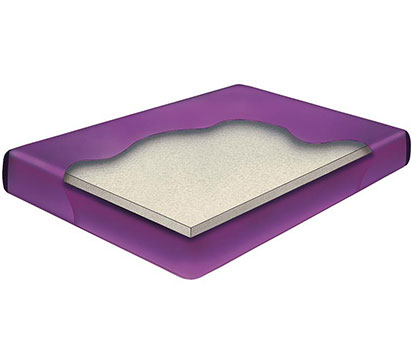 Strobel Organic Waterbed Mattress Hydro-Support 1
This mattress is also considered to be a hybrid, in that it provides the free-flow feeling associated with the hard-sided mattress and the sturdiness and durableness of the fabrics and layers used for the soft sided version.
The makers of Strobel Organic advertise that the amount of vinyl used in production is more than most of its competition, and provides 25% more overall strength. This feature, coupled with its additional fabric at the corners, makes this mattress one of the more durable option available today.
Final Thoughts
---
When it comes to choosing the ideal water bed for your comfort level and specific health concerns, there is something designed with you in mind. Many long-time fans of this style of mattress will receive the most enjoyment when sleeping on the traditional hard-sided bed. The idea of free flowing and a floating sensation is optimal for them.
For others who are looking to enjoy the advantages associated with sleeping on the best waterbed with features that fit their unique sleeping needs, but do not wish to deal with the hassle of leaking or popping, or who find the idea of continual motion unsavory, a soft-sided version is a feasible option.
Whether you're a seasoned water mattress devotee or a novice interested in trying out a unique sleeping alternative, there is a good chance you'll be pleased with the purchase of full waterbed set. The best waterbed for you entirely depends on your preference, as there is an abundance of choices being sold currently that are sure to suit your individual needs.
If you're unconvinced as to whether a waterbed or a conventional foam or spring mattress is the right choice for you, check out our roundup of the best brands in 2019, which also includes our buyer's guide and all the different types of mattresses including pros and cons of a water bed.
---
i (2011). The Benefits of a Waterbed. https://www.southwaleswaterbeds.com/waterbeds/benefits.htm
ii Harbour Health Center. (2013, December 2). Why is Lumbar Support important? https://harbourhealthdc.com/why-is-lumbar-support-important/
iii Waterbeds and Arthritis. https://akva.com/en/why-waterbed/waterbeds-and-arthritis
iv https://www.southwaleswaterbeds.com/waterbeds/benefits.htm
Author:
Mark Reddick
When I'm not learning about sleep, you can find me hanging out with my wife and close friends.
I absolutely love entrepreneurship and learning how to improve yourself daily. We only get one life, and I want to make it the best one possible.
I hope that everyone that finds our site takes a new approach to sleep. The world needs to stop thinking about it as something "we just do," but rather something that allows us "to do every day."