8 Top-Rated Cotton Sheets Reviewed
California Design Den –
Editor's Choice
HIGHLIGHTS:
Four-piece set
100% long-staple cotton
400 thread count
Sateen weave
Resistant to fading, shrinkage, and pilling
We chose this four-piece set by California Design Den as our editor's pick because it offers quality and value. These highly rated sheets are made using 100 percent long-staple pure cotton and feature a 400 thread count. The sateen weave was chosen to provide a soft and silky feel with maximum breathability.
This set is designed to provide the hotel quality you love in the comfort of your own home. These eco-friendly sheets have certifications from Made in Green (traceable consumer label) and Standard 100 by Oeko‐Tex, showing they have been tested for harmful substances and produced in an environmentally friendly manner. California Design Den ethically manufactures this product in a LEED v4 Gold Certified facility in India that employs over 300 working families.
Designed for long-term durability, this product is designed to resist fading, shrinkage, and pilling over time. We love the attention to detail with features like a smart head/foot tag and the elastic, won't-pop-off hem.
THREAD SPREAD –
Best Egyptian
HIGHLIGHTS:
Four-piece set
100% long-staple cotton
400 thread count
Sateen weave
Resistant to fading, shrinkage, and pilling
It's hard to beat the supremely soft and luxurious feel of authentic Egyptian cotton. These 1000 thread-count sheets by Thread Spread are woven using pure long-staple Egyptian combed compact yarns. This superior spinning technology is used to eliminate short fiber surfaces and impurities for a smooth and silky finish.
This set is designed to become softer with each washing and is naturally resistant to pilling. Shoppers looking for sheets that are highly breathable and moisture absorbing should sleep cozy and dry. The fitted sheet has four elastic corners to ensure a snug and "stay-put" fit, and the four-inch hem on the other pieces should add an element of style to any bedroom.
For a natural sleeping experience, all dyes are eco-friendly and chemical-free. The fabrics are also certified as Standard 100 by Oeko-Tex. Thread Spread also cares about the community, donating one dollar from every purchase toward supporting education for underprivileged children around the world.
Pinzon by Amazon –
Best Heavyweight Set
HIGHLIGHTS:
Heavyweight design
100% cotton flannel
Softer after each washing
Multiple colors and sizes
If you live in a northern climate or just prefer being extra cozy at night, these heavyweight sheets may do the trick. This 100 percent cotton set is made in Portugal using velvet flannel with a weight of 190 grams per square meter. This woven, brushed fabric is napped on both sides for durability and softness.
The yarn undergoes a combing process before weaving to remove uneven fibers that could weaken the yarn and make it feel rough. This creates a material that is soft to the touch, strong and has a lustrous appearance. This set can be conveniently cleaned in the washer and dryer and should feel softer with each washing.
The Pinzon set is available in multiple sizes and colors, including a beautiful floral print. Finding an option to match your existing bedroom decor shouldn't be a problem with so many colorful and stylish choices.
Mayfair Linen –
Best Deep Pocket
HIGHLIGHTS:
15-inch deep pockets
100% Egyptian cotton
800-thread count
Breathable
Anti-fade and anti-pilling
Multiple color and size options
With the trend towards thicker mattresses, many shoppers are looking for deeper-pocketed sheets that won't shift or accidentally come loose during the night. The 15-inch deep pockets should be a generous size for most mattresses, including those with pillow-tops. Featuring soft and sought-after 100 percent Egyptian cotton, these sheets should feel as luxurious as they look.
This 800 thread-count set is woven from authentic Egyptian yarn and is individually tailored for superior quality. It is designed to be highly breathable, which could be helpful for those living in warmer climates. The dyes are all created to be anti-fade and the fabric anti-pilling, so you should be able to count on these sheets for long-lasting durability.
With multiple color options and a four-inch hem on all bedding, this stylish set should add an element of luxury to your bedroom. Multiple happy customer reviews further demonstrate the high quality and craftsmanship of Mayfair Linen.
CHATEAU HOME COLLECTION –
Best Sateen Weave
HIGHLIGHTS:
800-thread count
100% Egyptian cotton
18-inch deep pockets
Environmentally-friendly
Oeko-Tex-certified
Multiple color and size options
Sateen weaves are praised for their silky smooth finishes that create a soft and luxurious experience for sleepers. If you love the look and feel of high-end hotel bedding, then this Chateau Home Collection set may be the best option to bring that luxurious experience to your own bedroom. This collection features 800 thread-count, 100 percent Egyptian yarn that is carefully selected for the softest and highest quality.
The yarns undergo specialized weaving and a patented finishing process that is designed to soften the fabric and increase longevity. Specialized stitching on the fitted sheet is used to ensure that a snug fit is achieved on mattress depths up to 18 inches.
Chateau Home uses environmentally friendly, color-fast dyes and manufactures its products in an Oeko-Tex-certified facility using socially responsible practices.
With multiple colors and sizes to choose from, there are options to match nearly every bedroom decor.
Pizuna –
Best Color Selection
HIGHLIGHTS:
Multiple color options
400 thread count
Ethically certified manufacturing
Oeko-Tex Standard 100 certification
AZO-free dyes
Fits mattresses from 8 to 15 inches thick
Gone are the days when stark white was the only option for linens available. Now, bedding comes in a variety of colors and patterns that you can use to accent existing bedroom decor. If Midnight Navy or Rio Red is what you're looking for, then Pizuna has got you covered with their varied color collection.
These 400 thread-count linens are made from long-staple cotton finished with a sateen weave for sheen and softness. They're made in an ethically certified factory in India that has the Oeko-Tex Standard 100 certification showing that all products have been tested for harmful substances. They are also AZO-free and eco-friendly, designed to be gentle on the skin and breathable.
A stylish 4-inch hem provides detailing, and the fitted sheet is fully elasticized with deep pockets to fit mattresses from 8 to 15 inches thick. With multiple sizes, set collections, and colors to choose from, you may end up with new linens for the whole family.
FEATHER & STITCH NEW YORK –
Best Luxury
HIGHLIGHTS:
500-thread count
Softens with each washing
Hidden envelope enclosures
Direction indicators for easy bed making
Fits mattresses up to 18-inches deep
Maximum breathability
You don't have to be a royal to sleep like one. If luxurious bedding is what you're after, you'll want to check out these new and improved 500-thread count sheets by Feather & Stitch New York. Featuring the finest yarns made from long-staple cotton and finished with a smooth and shiny sateen weave, these linens were designed to grow softer with every washing.
The high-quality design and attention to detail are evident with the intricate hem styling, hidden side-envelope enclosures on the pillowcases, and direction indicators for easier bed making. The fitted sheet has deep elasticized pockets and straps for a snug fit on mattresses up to 18 inches thick. All fabric is tested for the highest performance standards in areas like colorfastness, pilling, durability, and shrinkage.
With a medium weight and maximum breathability, these linens should be great for year-round use in any climate. Each item in this four-piece set is hand-finished and individually inspected for the highest quality.
Comfy Sheets –
Best 1000 Thread Count
HIGHLIGHTS:
100% pure Egyptian cotton
1,000-thread count
Durable design
4-piece set
Fits mattresses up to 18-inches
Oeko-Tex certification
If a high thread count is what you're after, this hotel-quality set should impress. Featuring 100 percent long-staple, pure Egyptian cotton and a 1,000 thread count, these sheets are built for durability and performance. The superfine yarns are carefully selected and finished with a sateen weave for a smooth look and a silky soft feel.
This 4-piece set is designed to fit mattresses up to 18 inches deep and has a stylish 4-inch hem. After being handcrafted, a team of artisans carefully inspects each piece for defects, shrinkage, pilling, and purity.
These eco-friendly linens are made in ethically certified factories using organic and natural materials. This company also has the Oeko-Tex certification, demonstrating that all products have been tested for harmful substances. With multiple sizes and color options to choose from, you should be able to find the best match for your bedroom decor.
Cotton Bed Sheets Buying Guide
High-quality bedding is important because it's what directly touches your skin all night long. Many people get confused about what to look for in their sheets, and with bedding lingo like weave, staple, and thread count, it's no wonder! Hopefully this guide can help by breaking down the terms and explaining what to look for.
100% vs Blended Cotton Sheets
Many people prefer 100 percent all-natural cotton over synthetics. Compared to synthetic linens, it has a reputation of being softer, more breathable, and better at wicking moisture for temperature regulation. It also tends to be a better choice for people with allergies to synthetic materials.
To cut costs, some companies mix other synthetic fibers with cotton to create blends. They may still be labeled as cotton bedding, so you have to read the fine print to find out. Look for 100 percent cotton on the label to be sure that your sheets contain only what you intend.
Read our material comparisons:
Organic Bedding
Many people are turning to eco-friendly products in their home as a way to improve physical health and protect the planet. Choosing organic bedding ensures that no chemical pesticides or harsh processing were used on any of the materials. This can also be a better choice for young children and those with allergies.
Top Reasons for Choosing These Products
Cotton has a reputation for being one of the most popular materials for bedding. Not only is it prized for being soft and breathable, but it also is known for its ability to keep sleepers dry throughout the night. When it comes to stains from accidental spills or breakfast in bed, this material is one of the easiest to wash and dry.
Speaking of washing, another benefit is that it continues to soften every time you wash it. Unlike other materials that are prone to rips and tears with use, cotton is typically very durable and will last for a long time.
Comfort (Softness)
With every washing, this material continues to soften. With a smooth and soft feel, cotton linens are a top choice for comforting sleep.
Cool Sleep
The body prefers to be cool for achieving deeper sleep. This material is known for being very breathable, keeping you comfortable and cool.
Moisture Wicking Properties
Cotton is a very absorbent fabric, which is good news when it comes to sleep. The material should wick away any excess sweat from the body for even greater temperature regulation.
Types of Cotton Sheets
Just like other crops, there are different varieties when it comes to cotton. The different varieties are based on the geographical location where they grow, the strength and weight of the material, and the overall feel. Higher-end linens will typically feature the strongest and softest varieties.
Pima
Pima is one of the higher-end types of cotton and features strong and soft long-staple fibers. It is known for being more durable and resistant to pilling. In the United States, Pima is often trademarked under the name Supima.
Supima
This trademarked form of Pima is grown in the United States. It accounts for less than one percent of all cotton grown worldwide. It is an extra-long staple fiber and is known for being strong, soft, and good for color retention.
Egyptian
As the name suggests, this variety is grown in Egypt and is the most luxurious form of cotton grown. It is usually selected by hand for best long-staple fibers. The result is linens that are soft, silky, and long-lasting.
Regular (American Upland)
American Upland is one example of many varieties of short-fiber cotton. These lower-end fibers tend to be coarser and less durable than the types listed above. If a label doesn't specify type, it is usually regular.
Common Weaves
After the material is spun into yarn, it is woven using high-speed automatic air jet looms. The weave is the pattern of how the yarns are sewn together.
Percale
A percale weave is when fibers are woven together in a vertical and horizontal pattern thread by thread. The result is a very tight and smooth weave that looks the same on both sides. Percale may be more prone to wrinkles, but that shouldn't affect performance.
Percale linens are often considered to be crisp and light, making them highly breathable. For this reason, Percale is considered a good choice for warmer climates or sleepers who struggle with overheating at night.
For better durability, it is recommended that you look for a thread count of at least 200 when choosing Percale. This weave is a great option if you're looking for light, smooth, and comfortable sheets.
Sateen
The sateen weave involves multiple threads woven in the same direction. While this gives them a more luxurious, silky feel, it exposes more of the fibers on the surface, making them susceptible to pilling.
Sateen also involves a process called mercerization where the long fibers are soaked in lye and acid to increase durability and make them more receptive to dyes. This process also gives sateen linens their shiny appearance.
The process of mercerization makes sateen water-resistant, which in turn lowers its susceptibility to mildew. For those with skin sensitivities, this could make sateen a good option.
Jersey
Jersey sheets are created by knitting one long, continuous strand instead of weaving multiple stands together. The result is an ultra soft and stretchy t-shirt-like material that is less prone to wrinkles.
A downside to jersey is that it is less durable, making it more prone to holes and pilling. However, if you like the feel of sleeping in your favorite tee, then this could be the best choice for you.
Significance of Thread Count
Thread count is the number of vertical and horizontal threads per square inch of fabric. For example, if there are 300 threads lengthwise and 300 threads crosswise, the thread count would be 600.
Another important measure is ply. Single ply means there is one solid strand of yarn, while multi-ply means there are several strands woven into one thread. Some manufacturers may count multi-ply as one thread, while others will add these numbers into the thread count.
A higher thread count isn't necessarily better. Thread counts over 400 typically mean the numbers have been inflated by using multi-ply strands of cheaper yarns. This leads to a tighter weave that is less durable over time.
Ideal Thread Count by the Type and Weave
Every different type of material and weave has an ideal thread count for durability, softness, and feel.
Things to Have in Mind
While thread count is important to pay attention to, keep in mind that this number can often be misleading. If the company is advertising a high thread count as being superior and this number is over 400, it may be a sign that cheaper yarns have been used.
For cotton bedding, a thread count of between 200-400 for most types is ideal. Beyond this and the fabric is too tightly woven together, leading to breakage, pilling, and less durability with time.
Combed vs Ordinary Cotton Sheets
What is the difference between ordinary and combed cotton? While both start out from the same plant, combing is an extra step that happens before the fibers are spun into yarn. The process of combing involves using fine brushes to remove dirt, impurities, and shorter fibers.
Removing the shorter, protruding threads reduces breakage of fibers over time. Combed cotton is said to be smoother, softer, and stronger than traditional varieties.
Other Cotton Bedsheet Considerations
After you've decided on material, weave, and thread count, there are still a few additional options to consider before making your purchase.
Do I Need Fitted Sheets?
Unlike flat sheets that are just one solid piece of material with a hem, fitted sheets are elasticized around the edges. This allows them to fit securely on the mattress without moving around during sleep.
Some people prefer to just use a flat sheet and tuck it in securely. If you do decide you prefer fitted, make sure to pay attention to the recommended mattress depth. If you have a thicker mattress, you will want to look for deep pocketed linens.
Should I Choose a Set or Customize?
Most bedding sets include a fitted piece, flat sheet, and one or two pillowcases. Buying a set tends to be the most cost-effective strategy if you want all of these pieces, but if you only need one or two items, customizing may be a better option.
You can find more ideas here:
Long or Extra Long Staple?
You may notice the term "staple" as you shop around. This refers to how long the strands of yarn being woven together are. Generally, the longer the staple, the better.
Shorter staple fibers are more coarse and prone to breakage or pilling. Combing removes all shorter fibers, so combed material is also long-staple. Choosing long or extra-long staple linens will usually mean stronger and longer lasting bedding.
What Color and Pattern to Opt for?
We've talked a lot about the quality and feel of the material, but the look is also important when it comes to bedding. Unlike in the past when all sheets were crisp white, shoppers can now choose from a wide variety of color and pattern options.
If you're worried about accidental spills and stains, look for darker hues or patterns. You can also select options that will match your existing bedroom decor.
How to Make Sure I Chose Right?
If you've never purchased bedding online before and are worried about buying sight unseen, look for companies with good return policies or those that have quality guarantees.
Cotton Linens Pros and Cons
Cotton may be one of the most popular materials when it comes to bedding, but like other types, it still has its pros and cons.
Benefits
With so many styles, weaves, and varieties, cotton is an extremely versatile material. Those who like soft and stretchy bedding can choose regular knitted jersey, those who like silky smooth can opt for Egyptian with a sateen finish, and those who want crisp and light can look for pima with a percale weave.
The breathability and moisture wicking properties of cotton make this a great option for staying comfortable and cool at night. Regardless of climate, this material should do a good job of regulating temperature for your best night's rest.
For those with allergies or skin sensitivities, this hypoallergenic material is often recommended. It is often grown organically, making it the safest option for those looking to reduce exposure to harmful chemicals. Of all natural materials you can choose for bedding, this is the most popular.
If you're tired of having to purchase new sheets every few months, durability will be an important consideration. Cotton is known for being a very durable material that is also easy to care for. This material usually softens with each washing, unlike synthetic linens that can stiffen over time.
Downsides
If you don't like the look of wrinkles, certain types of cotton bedding may not be for you, as this material is more prone to wrinkles. Opting for jersey is one option or you can try ironing after drying. (Keep in mind that wrinkles will usually return as soon as you sleep on the bedding.)
Another downside is that cotton is prone to shrinkage. Just like with your clothing, this can be avoided by washing on a cold setting and drying at a low temperature. Hanging the bedding to dry on a clothesline is also a great option for preventing shrinkage.
Lower-end cotton linens may not be as long-lasting. If you're concerned with durability, opt for a thread count of 400 and look for higher quality varieties like Egyptian or Pima.
Cotton Sheets Care and Maintenance
In order to extend the life of your bedding, it's important to think about proper care and maintenance. Compared to some other materials, cotton is usually easier to care for and clean. While every set should come with its own instructions for care, here are some general recommendations:
Washing
It's best to wash your sheets weekly or, at the very least, every two weeks. The build-up of dead skin cells, oils from your skin, dirt, and sweat can attract dust mites that many people are allergic to. Even if it doesn't "look" dirty, you should still wash bedding on a regular basis.
The good news is that most cotton is durable, and washing shouldn't cause the material to break down like with synthetics. In fact, this material tends to soften with each washing, so it just keeps getting better over time.
Hot vs Warm Cycle
Even though it is a more durable material, you should still use care when selecting your wash cycle. Hot water can cause the dyes to fade more quickly and lead to shrinkage as well. It's best to choose cold or warm cycles for washing your bedding.
Drying
Similar to your wash cycle, high heat should be avoided when it comes to drying. A low or no heat setting is ideal for drying and/or reducing wrinkles. If possible, hanging sheets to dry outdoors is a great way to naturally disinfect and lighten thanks to the power of the sun.
Laundry Products Use
It can be tempting to load up on chemical detergents, fabric softeners, and bleach-based stain removers for your bedding, but these harsh products weaken fabric over time. Instead, look for all-natural and plant-based detergents and use only the minimum recommended amount. Many newer detergents are concentrated, and using too much can result in residue left in your bedding.
When it comes to removing stains, look for gentle, enzyme-based stain-removal agents. For white or lighter sheets, use the sun.
Conclusion
There's a reason cotton sheets are still one of the most popular types of bedding. With multiple types of fabric, weaves, thread counts, and styles to choose from, the options are endless. While all of these terms can be confusing and a tad misleading at times, hopefully this guide has helped shed some light on what to look for.
As you're shopping, pay attention to the details that matter most to you. If you think about your bed like a sandwich, the mattress and comforter are like the bread that holds everything together, but the sheets are key ingredients too. That's why it's important to look for quality and comfort in your bedding.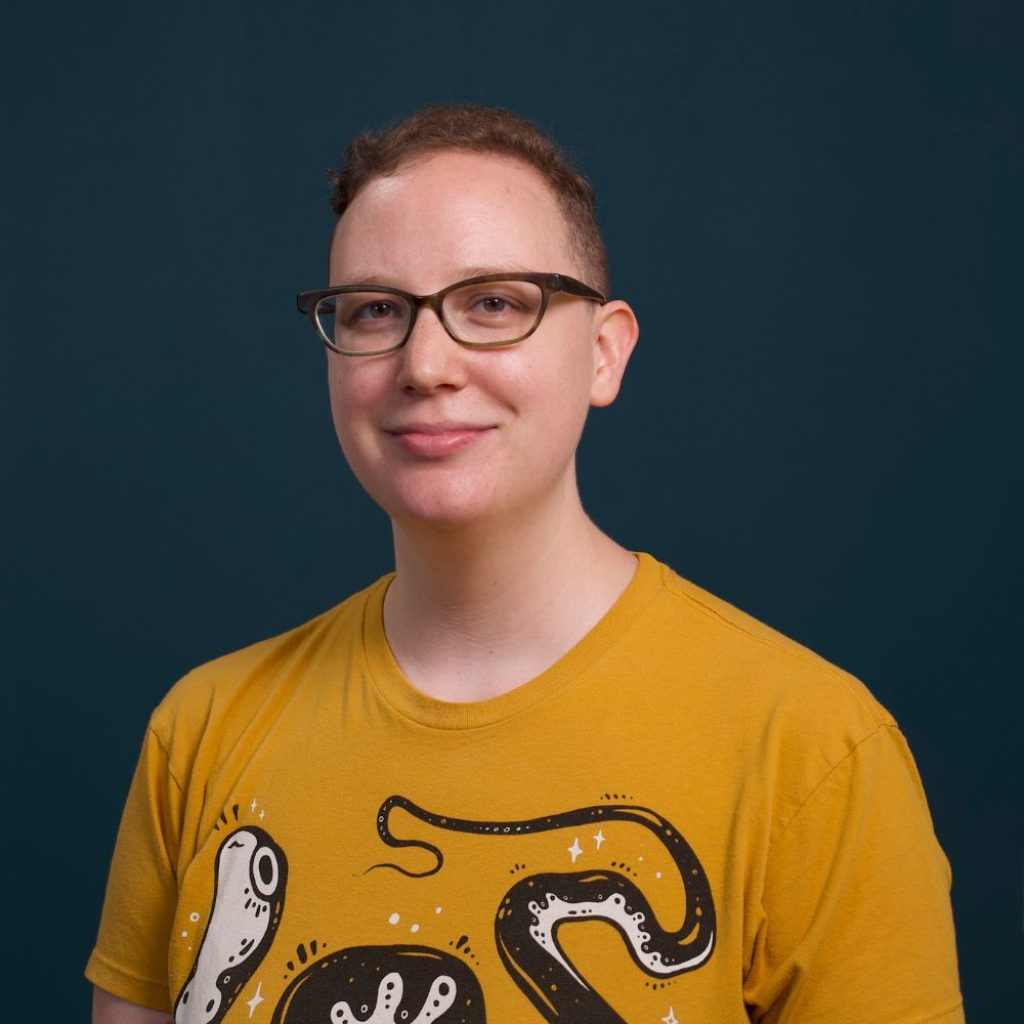 Melanie Kassel
Performance Editor
About Author
As Sleep Advisor's Performance Editor and a certified sleep science coach, Melanie writes and edits content throughout the site to ensure it's accurate, engaging, and up-to-date.
Education & Credentials

Certified Sleep Science Coach
More Reading: