sleep hann
Transparency Disclosure – We may receive a referral fee for products purchased through the links on our site...

Read More

.
You may be looking to infuse new life into an old, saggy mattress; or searching for a bed that's more contouring and supportive. Mattresses can wear out over time, and your support needs could change as you age. If you're not quite ready to spend a couple hundred dollars on a new bed, a fresh topper or pad could be all you need for a comfortable night of sleep.
With a mattress topper's additional pressure relief or heightened support, your body could benefit without the high price tag of a mattress.
Size, durability, material, and quality can vary greatly, so we've gathered our favorite brands and done the research for you, presenting the most important aspects of each model to help you choose with ease.
After testing dozens of sleep products, we've listed the four best mattress toppers you can buy in 2022 and our five favorite mattress pads as well.
The 4 Best Bed Topper Picks
The 5 Best Mattress Pad Picks
Best Mattress Topper Reviews
Sleep on Latex Pure Green (Best Overall Mattress Topper)
Latex Topper
Three Firmness Levels
Optional Organic Cotton Cover
Excellent cooling and breathability
100% Natural Materials
The Pure Green topper from Sleep on Latex comes in three firmness levels for your body, with the medium option suiting most individuals. Depending on your mattress and your needs, you could increase softness or firmness with this topper's options.
Manufactured & constructed from 100% natural Dunlop latex, the topper ensures maximum breathability and cooling without any flame retardants or chemicals. This supportive, bouncy product creates a refreshingly plush feel, yet the robust nature of the latex should keep your back supported for optimal spinal alignment.
Why do we love it?
If you suffer from allergies, you can opt for an organic cotton cover that should provide more defense from dust mites within your mattress. Additionally, it comes with a 30 days trial period and a 5-year warranty.
The various size options of this model offer more customization, helping to provide deeper cradling for those needing pressure relief, or more support for those suffering from back issues.
Lucid 3-Inch Gel Foam Mattress Topper
Memory Foam Topper
Excellent breathability and cooling
Four Thickness Options
Special formulation to improve ventilation
Great Contouring
The Lucid 3-Inch Gel Foam Topper from Lucid offers 3 inches of comfortable support at an affordable price.
The memory foam structure includes multiple air pockets to ensure that air is able to circulate, providing better ventilation. The foam is infused with gel to further help regulate temperature, keeping you cool and comfortable all night long. The gel-bead technology draws heat away from the sleeper, allowing it to disperse instead of gathering around your body.
Why did it make our list?
Side sleepers will likely appreciate the three or four-inch thick models, and back and stomach sleepers should enjoy the thinner, firmer models.
The memory foam provides excellent pressure relief and should mold to the shape of your body, offering exceptional contouring and support. The slow response allows for a slow sinking sensation, offering deep comfort, particularly for those struggling with back issues.
Sleep Innovations 4-Inch Dual Layer Memory Foam Mattress Topper
Gel Memory Foam Topper
Excellent Breathability
Optimal Pressure Relief
Easy-To-Clean Cover
Quilted Top For Softness
By the design of the Sleep Innovations Dual Layer Mattress Topper, it's clear the manufacturers take quality comfort seriously. Constructed of two different layers, this topper combines the pressure support of memory foam and the softness of fiberfill.
The durable base of this product is made of 2-inch memory foam, infused with cooling gel, to ensure that you get the support you need to relieve painful pressure points in your body.
The top layer is fiber-filled and quilted to ensure softness. Sink into the top layer and have a great night's sleep. The two layers together can transform even the firmest bed into a soft, comfortable space.
What makes it special?
Due to the texture of this model, it has less bounce, making it a good option if you'd like more motion isolation sleeping with a partner.
A removable cover is included which can be washed and dried, making cleanup a breeze for this memory foam topper.
Zinus 4 Inch Gel Memory Foam Mattress Topper
Optimal Breathability
Excellent Pressure Relief
Supportive Underlayer
Biofoam Maintains Freshness
Classic Memory Foam Feel
The Zinus 4 Inch Gel Memory Foam Mattress Topper from Zinus is constructed from two different types of foam. The top layer of gel-infused memory foam is two-inches thick and provides excellent pressure relief. This layer provides excellent breathability and cooling features, and the two-inch layer of support foam gives excellent support, and its durable nature should stand the test of time.
This quality memory foam topper is an excellent product that could transform your bed into the cozy sanctuary it is meant to be.
Why do we love it?
The maker uses Biofoam in the design, unlike other manufacturers that use petroleum, and includes green tea extracts and activated charcoal to help neutralize odors.
The dual-layer design of this topper is created to offer gentle pressure relief and enhanced contouring for those who suffer from achy shoulders and hips. Additionally, this should bolster support for those looking for proper spinal alignment or suffering from lower back pain.
Slumber Cloud Mattress Topper – Nacreous (Exceptional Cooling)
NASA Engineered Temperature Regulating Technology
Cooling And Heating Properties
No off-gassing
Machine Washable
Hypoallergenic
Cloud Slumber nacreous is made from Outlast viscose fabric that has fantastic temperature regulation properties due to Phase Change technology. Specifically, this material cools you down when you sleep hot and heats you up as your body temperature drops.
Nacreous does a good job at adding more padding & cushioning on top of your mattress, providing more pressure relief. Additionally, it's got a 360-degree grip around the perimeter, it should perfectly hug any mattress without slipping. When it's time to freshen up your product, you can toss it in the washing machine and dry it as you would normally, simply follow the instructions on the tag.
What do we love about it?
This pad's Outlast technology was built for space suits but optimized for your bed, and should offer exceptional cooling relief and temperature regulation.
You can use this product without sheets, as it's hypoallergenic, and doesn't have any off-gassing.
eLuxury Supply Extra Plush Bamboo Mattress Topper
No Flame Retardant Chemicals
Excellent Breathability
Bamboo-Blend Cover
Deep-Pocket Fitted Skirt
Hypoallergenic
The eLuxury Supply Bamboo Mattress Pad from Exceptional Sheets doubles as a cooling mattress cover that is well-constructed with Revoloft Cluster Fiber and reinforced stitching. This cooling mattress pad is ideal for hot sleepers and for those seeking a luxurious product and elevated sleeping experience.
The quilted top keeps the fibers evenly distributed, and the high-quality fiber fill should not clump and has exceptional durability. The eLuxury feels similar to a plush down cover, yet is hypoallergenic, and not at all prickly like feathers can be.
What's special about it?
The bamboo-blend cover feels soft and silky to the touch and helps to keep you cool. The deep-pocket fitted skirt attached to the pad keeps it securely in place for active sleepers.
The eLuxury could be used on its own to lend a soft, comfortable feel to a firm bed, or be paired with a memory foam mattress topper to improve breathability and add plush comfort.
The Utopia Bedding Quilted Fitted Mattress Pad (Best Budget Option)
Excellent Budget Option
Soft Microfiber Design
Hypoallergenic
Fiberfill stuffing
Machine Washable
The Quilted Fitted Mattress Pad from Utopia Bedding is an inexpensive way to add padding and cushioning to keep cozy at night. Don't be fooled by the low price, this plush pad has excellent cooling capabilities to keep you comfortable all night long.
The padding should create a soothing layer between you and your mattress to help you find gentle relief. This durable product is great to use over the top of your foam padding to mitigate heat retention, or to use as an extra layer of security to protect your mattress.
If you're looking to give your old mattress new life, this mattress pad should have you dreaming peacefully for many nights to come.
Why is it unique?
The microfiber design and fiberfill stuffing allows for ultimate breathability and moisture mitigation.
The fitted skirt is designed to firmly grip your mattress, to stay put even under active sleepers.
Hypoallergenic Quilted Stretch-to-Fit Mattress Topper By Hanna Kay
Poly-cotton blend
Hypoallergenic
High Breathability
Excellent Value
10 Year Shield Guarantee
This mattress pad scores big points in affordability. The diamond-stitched product provides excellent durability and prevents bunching under prolonged use.
The pad shines in reducing heat transfer from foam padding, serving as a protective barrier from heat often retained by memory foam. This Hannah Kay pad should provide you with a soft, breathable product and a cozy touch without heat build-up.
The poly-cotton blend material used in the cover should offer a more breathable and cooler night of rest, unlike many polyester models.
Why did it make our list?
The deep-fitted skirt is designed to firmly grip your mattress and should keep the product in place, without much movement or bunching, even under active sleepers.
The pad is machine washable and is able to be tumble dried on a low setting, making for simple and easy cleaning when it's time to freshen your cover.
Web Linens Fully Reversible Mattress Topper (Double Life)-1″ Down Alternative
Down Alternative
Soft With Sturdy Stitching
Anchor Straps
Hypoallergenic
30-Day Money Back Guarantee
The Fully Reversible Down Alternative Mattress pad by Web Linens can be secured to your bed using the anchor straps, making installation quick and easy— no more wrestling with a fitted skirt.
Web Linen's product offers a generous layer of filling and provides an excellent barrier between you and your mattress. The microfiber cover and down alternative is exceptionally soft, providing ultimate relief and plush luxury, and may even leave you desperate to stay in bed due to its cozy, plush sensation.
Conveniently, the Web Linen's pad can be tossed in a washing machine and tumble dried on low. You can easily rotate or flip the pad for rejuvenation and even wear to extend its life.
What makes it great?
Web Linen's quality product comes at an attractive price point, allowing you to freshen up your bed without shelling out hundreds of dollars.
The box, double needle-stitching implies robust durability and should protect filling from shifting over time.
Benefits of Using a Top Mattress Topper Brand (Durability & Comfort)
The best mattress toppers may help provide benefits and spare you a serious amount of cash. Here are some of the benefits associated with a great bed pad, as they are also called.
It's a Cost-Efficient Alternative
As you may be aware of, a brand new and great mattress could easily cost you a small fortune. And, as you already know, failing to pick one which is capable of bringing the necessary support and comfort could result in unpleasant aching throughout your entire body. A mattress topper, on the other hand, is cheap and it's going to provide you with everything you may need.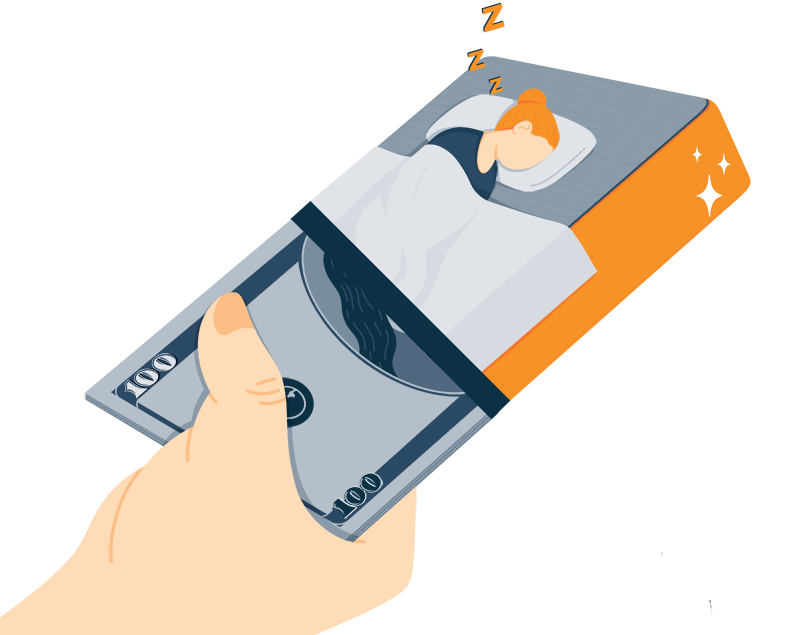 Extends the Life of Your Mattress
The mattress topper is definitely going to extend the life of your mattress. So even if it's brand new, you might want to consider supplementing it with a comprehensive topper. This is due to the fact that it would add more height to it and you wouldn't be sleeping on the mattress so much as on the topper. This would reduce the wear and tear of the former.
Although not only is a topper comfortable, but it's also customizable. You can pick the mattress pad you need based on the specifications of your current bed. For example, if you have a firmer mattress, you might want to adjust that by adding a softer topper to increase the comfort and vice versa.
The majority of the mattress toppers, such as the ones we'll be reviewing down below, are perfectly well ventilated. This is going to ensure that the airflow is consistent and that the sleeping temperature is kept fairly regular throughout the entire night.
There are quite a lot of different manufactured materials that you can pick for but the truth is that most of them are eco-friendly. Examples include bamboo toppers as well as natural latex ones which are free of any toxic chemicals.
Fibromyalgia is a disorder that can cause fatigue, muscle pain, and a lot of tender points on the body. The New Life Outlook recommends a mattress topper for anyone that suffers from fibromyalgia (memory foam is preferred).
In addition to fibromyalgia, a bed pad is a great choice for anyone that suffers from chronic back pain or hip pain. We put together a buyer's guide for each:
As you can see, there are quite a lot of different perks of using a topper and this is undoubtedly something that you might want to take into proper consideration.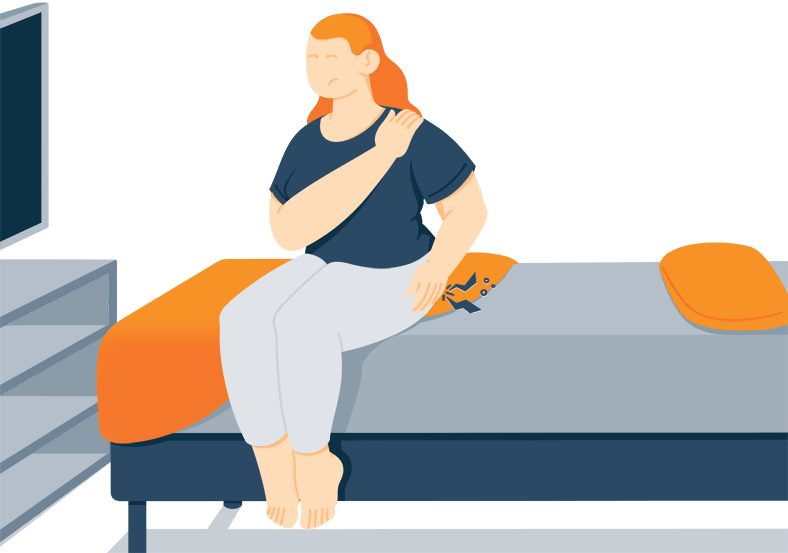 Mattress Toppers vs. Pads vs. Protector vs. Encasement
Now, the truth is that there is an ongoing confusion amongst customers as to the actual difference between mattress toppers, pads, encasements, and protectors. That's why we've decided to have a quick look at all of them and help you understand how they compare.
This is usually a more expensive and thicker cushioning of the regular mattress pad. It's also generally more comfortable. It's likely that you might have tried those before and disliked them. However, contemporary technology allowed manufacturers to enhance their overall quality significantly and you would be sorry not to take a second look.
The mattress pad is usually more affordable and it's a thinner cushioning of the mattress topper. While they don't bring the same amount of comfort, they do bring a lot of additional features that many of the mattress toppers don't, including precise heating and cooling features. Some people are going to prefer a pad while others – a mattress topper and it's true that there are quite a lot of different ones designed to fit the myriad of personal preferences.
View Our Guide: Top Rated Mattress Pads
Read More: Mattress Pad vs. Topper

The mattress protector is something entirely different. They are usually used to secure the sleeping items from issues such as allergic reactions or bedwetting, for example. These features, however, could easily be added in a topper or a pad so you wouldn't need an additional purchase.
Need more info? Read our full guide for mattress protectors here.
This, on the other hand, is usually designed to provide you with the ultimate defense against bed bugs and are quite commonly used in hotels – as you might actually suggest. With this in mind, if you've had issues with bedbugs, for instance, you might truly take a look at these solutions for further information and also for added help. They are quite different and distinct from the regular pad or mattress topper.
Read More: Top Mattress Encasement Reviews
Best Types of Mattress Comfort Pads
Memory Foam Mattress Toppers
According to the buying behavior of customers, these mattress toppers are undoubtedly amongst the most popular ones on the market. Memory foam is a conveniently crafted material which is designed to contour your body shape carefully, providing maximum comfort.
The best thing about memory foam is that it reduces the noise transmission from your partner and that it's particularly durable. This manufactured product also allows the creation of mattress pads in a range of different densities which is something quite convenient.
On the offside, we have the poor and questionable temperature control as well as the strong off-gassing smell when it's new.
Get More Info: Best Memory Foam Mattress Toppers
Cooling Gel Mattress Toppers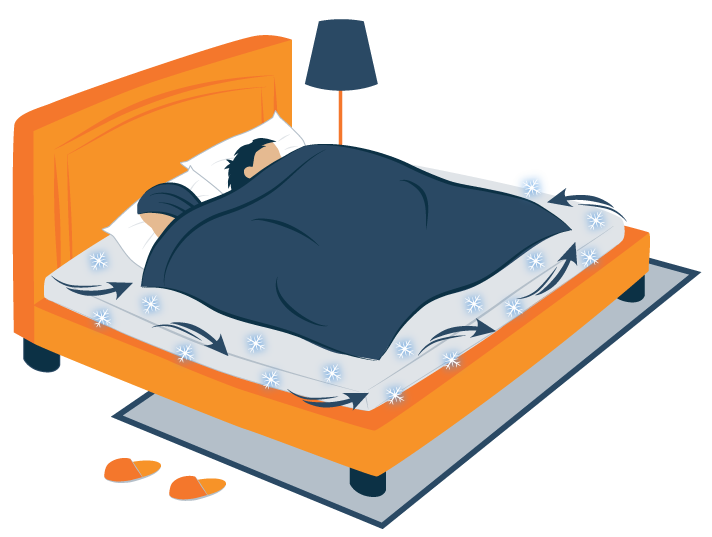 Cooling gel mattress topper are particularly convenient, especially for hot sleepers or those who suffer from night sweats. However, they are also rather expensive. Some are using an actual liquid system while others use existing fans to blow cold air up through your actual bed. As you may suggest, this brings an incredibly comfortable sleeping sensation and it allows you the ultimate temperature control.
The mattress's temperature is flawlessly controlled


---

The sensation is amazing
They are prone to causing a lot of complications


---

They are rather expensive
Pillow Top Mattress Toppers
When it comes to pillow top mattress toppers, you ought to know that the kind is a bit less firm and thicker in comparison to other counterparts. This is also why they are a lot less expensive in comparison. With this in mind, it's also true that they deliver an enhanced sleeping sensation due to the ergonomic design. With this in mind, it might be a good idea for you to take a look at those and try one for yourself before going any further.
They are very comfortable


---

They are perfect for hip pain treatment


---

They offer a range of different patterns
They are not as thick


---

They are usually a lot less firm
Latex Mattress Toppers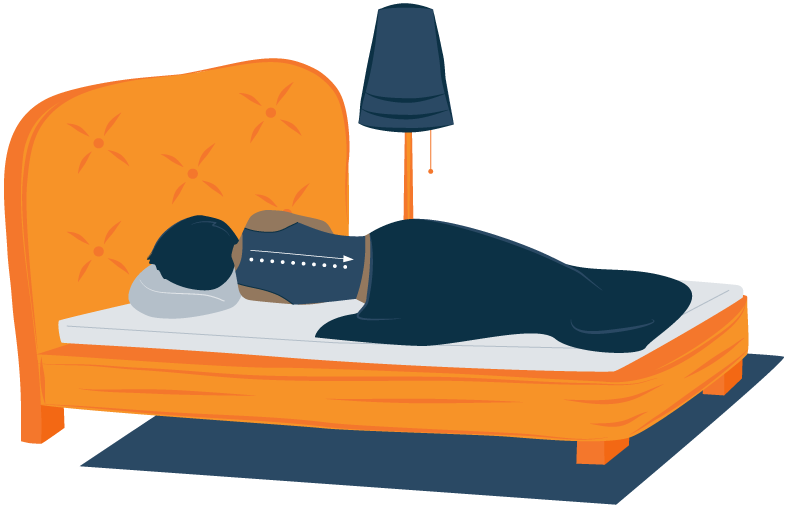 Mattress toppers of the kind are most commonly made out of natural latex. This is an eco-friendly and naturally sourced material which is definitely designed to be the best when it comes to support, durability and comfort. They are free of any synthetic materials as well.
It provides splendid support and it helps you ease the pain


---

It is incredibly durable


---

It's free of toxins and it's eco-friendly
It's more expensive


---

It's not suited for people with latex allergies
Other Material (Feather, Fiber, etc)
It's also important to note that there are quite a lot of additional materials (such as feather, fiber, etc) that you can easily take advantage of if you are looking for something far more specific. Feather and fiber are common choices but the most common one out of the big four is the mattress topper made out of bamboo. They are known to be very gentle and particularly comfortable, giving you the sensation that you're sleeping on a cloud.
On the other hand, if you prefer something a bit harder regarding sleeping feeling, you can also check out those which are made out of fiber or wool. The latter are characterized with their overall breathability which is going to help you sleep well through the night without waking up sweating in the middle of the night.
With that said, it's good to be aware of other materials (feather, fiber, wool, etc) when shopping online.
Buying Considerations For A Mattress Topper
Topper Size
Obviously, the size of your mattress topper is another crucial consideration that you'd have to account for. Of course, the size of your bed should consistently linger through your mind when you are considering purchasing a bed pad.
There are a few different sizes that you would be able to find toppers in – these include king, full, queen, and twin sizes.
Although for this exact reason, you will need to know the exact size of your own bed as well as the size of your mattress if you are going to be securing the perfect fit. If you purchase a smaller or a larger bed topper, this is going to make your entire bed feel a bit uneven.
Pay attention to this as it is something quite important and you'd certainly have to account for it.
Topper Weight & Thickness (Durability)
The thickness of your mattress is another important and quite paramount characteristic that you would have to account for. This is undoubtedly something very important. Your mattress topper should be thick enough – that's just it. You should pay special attention to this particular consideration if you are to make a good call.
According to some experts, latex, as well as memory foam mattress topper, usually provide the best range when it comes to thickness. It's also worth noting, however, that every single thickness is best for a certain issue, so that's something you ought to account for.
The thickness (whether memory foam or latex) will usually range between 1 and 5 inches. Your current condition of the mattress is likely to be a decisive factor when you choose the thickness of the mattress topper. The general rule of thumb is that pads which are thicker are appropriate for softer beds and the other way around. Basically, your mattress topper should compensate the attributes that your mattress is lacking in.
Therefore, if you need a firmer appeal and your mattress can't provide it, go for a firmer topper. The opposite is also true. Studies conducted in Spain revealed that usually, a 2-inch thickness is perfect if your mattress is in a proper condition.
Firm or Soft (Material)
This is a debate which is definitely going to be raging on and on for an entire eternity. However, there is one simple truth here – it all depends on what you want and what works best for you.
Firmness is the characteristic which is going to be supporting your back. On the other hand, softness is what's going to determine the contouring of your body. Each one of those is important for addressing back pain and other conditions. Of course, there are quite a few things that you might want to take into consideration when it comes to it.
It is usually considered that back sleepers can benefit more from a firmer mattress while side sleepers would need something softer. Stomach sleepers, on the other hand, would need something which is a comfortable blend and meets them in the middle. Of course, a lot of us combine all of the above and prefer different sleeping positions through the night. Therefore, your individuality is likely to determine this particular consideration.
Find Out More:

---

However, if you have a certain medical condition related to your spinal alignment such as a slipped disc, for instance, you should definitely consider something which is rather firmer and has a density rating which is higher. A baby mattress topper, for example, should be a bit firmer, in order to prevent any spinal malformations early on. On the other hand, if you have a college kid, you can easily use a mid-range firmness to promote different sleeping positions.
Are Tempur-pedic Models Worth it?
There are a few key considerations which are worth taking into account when determining whether a tempur-pedic foam mattress topper is a worthy investment. Right off the bat, you ought to know that they take advantage of firm foam which is going to bring a serious support for your back. You wouldn't have to worry about replacing the unit for a few years because they are rather reliable. They will also enhance and prolong the overall lifespan of your mattress.
At the same time, they are known to relieve the stress on different pressure points conveniently and without any hassle. This is going to quickly get rid of different sleeping related issues and ailments. You can rest assured that the tempur-pedic mattress foam toppers are perfect for back sleepers and they are also fairly appropriate for belly and side sleepers as well.
All in all, it is safe to determine that the products are truly worth the asking price and you are unlikely to go wrong with a tempur-pedic mattress of the kind.
Conclusion
To conclude, the choice of a best mattress topper is obviously going to be predicated on a myriad of different factors, each one of which is quite substantial.
Ultimately, though, you would have the last word. It is up to your personal preferences to make sure that you get a solution which is appropriate and which is going to accommodate your sleeping habits.
We've walked you through a few different products and we've tried to keep things versatile to encompass the differentiated demand. Hopefully, you will find value in the above and it would help you make the right call without wasting a tremendous amount of time in the process.
Our team covers as many areas of expertise as we do time zones, but none of us started here as a so-called expert on sleep. What we do share is a willingness to ask questions (lots of them), seek experts, and dig deep into conventional wisdom to see if maybe there might be a better path towards healthy living. We apply what we learn not only to our company culture, but also how we deliver information to our over 12.7M readers.
Sleep research is changing all the time, and we are 100% dedicated to keeping up with breakthroughs and innovations. You live better if you sleep better. Whatever has brought you here, we wish you luck on your journey towards better rest.