Mattresses can wear out over time, and your support needs could change as you age. If you're not quite ready to buy a new bed, a mattress topper could be all you need for a comfortable night of sleep. With a mattress topper's additional pressure relief or heightened support, your body could benefit without the high price tag of a mattress.
We've gathered our favorite brands and done the research for you, presenting the most important aspects of each model to help you choose with ease. After testing dozens of sleep products, our team has picked the best mattress toppers you can buy in 2023.
The 10 Best Mattress Topper Picks
My Video Review of The Best Mattress Toppers
Sleep Advisor's Testing Methodology
At Sleep Advisor, our product reviews are based on findings from in-person tests that allow us to have a genuine understanding of how the product feels and performs.
For this roundup, we prioritized features that are especially important for mattress toppers. We paid special attention to components such as topper thickness, support elements, motion transfer, and cooling features.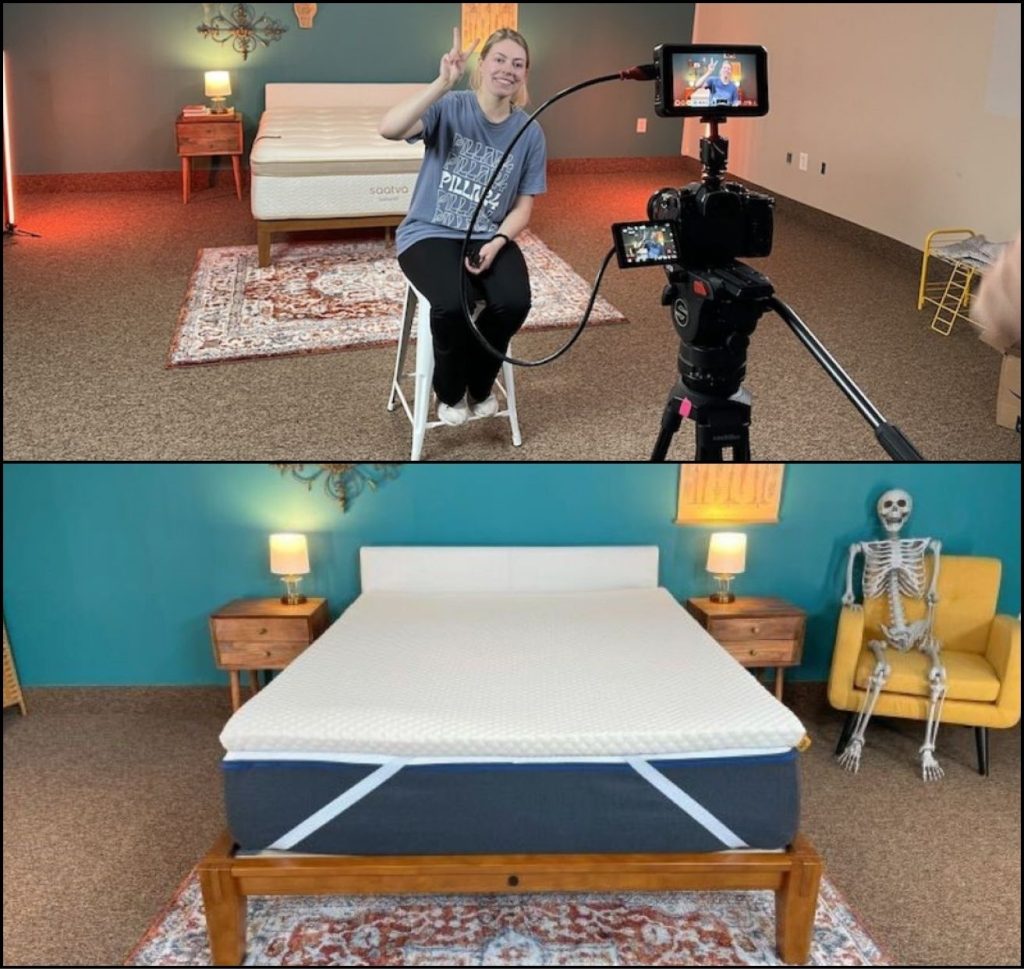 Best Mattress Topper Reviews
Best Overall
Nolah Mattress Topper
A 2-inch mattress topper offering excellent cooling and pressure relief.
Sleep Advisor Score
4.90 / 5
Read Full Review
Nolah's mattress topper offers an amazing find for shoppers looking to enhance their sleep space. This American-made topper contains the company's patented AirFoam™️. This breathable foam is made to deliver the comfort of memory foam but doesn't come with the heat retention that memory foam can often have. Additionally, Nolah says their proprietary foam provides more durability and pressure relief than traditional memory materials.
The Nolah Mattress Topper is a 2-inch thick unit and is designed to be compatible with mattresses between 10 and 15 inches high, so this should work with the majority of mattresses out there.
Why did this product top my list?
This topper offers top-notch cooling and pressure relief. As a result, you should love how it enhances your bed for more comfortable sleep.

We also love that Nolah is made in the USA, which is great for those looking for a locally-made product.
Questions? Check out the full Nolah mattress topper review.
Best Mattress Topper for Pressure Relief
TEMPUR-Adapt Mattress Topper
Offers 3 inches of support for superior pressure relief.
Sleep Advisor Score
4.50 / 5
Read Full Review
The TEMPUR-Adapt® topper is constructed with an extra inch of the company's proprietary Tempur® material, which sets it apart from their other products. This product is resistant to dust mites and other allergens, making it a great option for someone with allergies.
The cover is removable for easy maintenance, which will help keep it in good condition. The 3-inch height gives the topper plenty of cushioning to relieve pressure in areas like the hips, shoulders, and knees. The topper comes in standard mattress sizes, so you won't have any problems finding one that fits your bed space. Also, you should have no problem storing it if need be since it easily rolls up.
What makes it unique?
As the name suggests, the TEMPUR-Adapt® adapts to your curves to alleviate pressure and prevent it from building up again.
The company offers free shipping and a 10-year warranty, covering manufacturing and material defects.
Need more info? Read my full review of the TEMPUR-Adapt® mattress topper.
Best Mattress Topper on a Budget
Mattress Topper Gel Swirl Memory Foam Topper
A budget mattress topper with cooling gel for hot sleepers.
This mattress topper from Brooklyn Bedding is fantastic if you're after a budget-friendly model. The topper is available in two heights: 2 and 3 inches. The memory foam in this product has gel swirls to cool the surface of your topper and provide a temperature-neutral sleep environment.
This topper feels ultra-plush, so it should work well for lightweight sleepers and those sleeping on their side. The topper also offers gentle contouring and cushioning, so it's ideal if your mattress is too firm.
What should you know?
The foam used in this topper is CertiPUR-US® certified, which signals that it's free of pollutants, chemicals, heavy metals, and other harmful substances.
This topper is shipped in a box and weighs just 2.5 pounds, making it easier to transport to your bedroom.
The one significant drawback to this topper is that it doesn't come with straps to hold it in place, so you'll want to keep that in mind.
Explore our picks for the best budget mattress toppers.
Best Luxury Mattress Topper
Saatva Graphite Mattress Topper
A luxurious topper with contouring support from its graphite infusion.
Sleep Advisor Score
4.80 / 5
Read Full Review
The Saatva Topper should extend the lifespan of your bed all while improving comfort at the same time. You can choose from either latex, graphite, or foam, and this topper is available in seven sizes, making it a good option for all bed spaces.
The Saatva Topper has a seamless look, which means it shouldn't be visible on your mattress. Additionally, the four elastic anchor bands provide a secure fit so that the product doesn't move around. All three material options have a breathable cotton cover, but if you want extra cooling, we recommend going with the graphite option.
What's worth noting?
The brand offers a 180-day trial for you to test the topper in the comfort of your home. You can get a full refund if you return it within this time frame.
This topper is easy to spot-clean, using only warm water and a mild cleaning solution.
Read my full review of the Saatva Graphite mattress topper.
Best Mattress Topper for Back Sleepers
Layla Mattress Topper
This copper-infused mattress topper will keep you cool at night.
Sleep Advisor Score
4.20 / 5
Read Full Review
This memory foam topper from Layal should be an excellent asset for anyone who sleeps on their back. Consumers should expect plenty of cooling, support, and pressure relief from this product. The topper has copper gel beads in the foam, absorbing heat and pulling it away from your body, so you shouldn't feel your back heating up against the memory foam.
The copper beads should also enhance the plush feel that memory foam is known for. The topper is two inches tall, and it should condense under your weight. That being said, the topper holds its shape well, so it's unlikely you'll be able to feel your mattress underneath.
What's notable about it?
The brand offers a 120-night trial period for your to test out the topper. If it's not a good fit you can return it for a full refund before the trial ends.
All foams in this Layla topper are CertiPUR-US® certified, meaning they're free of harmful substances.
Read our full Layla Memory Foam Topper Review.
Best Down Alternative Mattress Topper
Brooklinen Down Alternative Mattress Topper
A soft and silky down alternative topper with microgel filling and a waterproof barrier.
Sleepers who struggle with pressure build-up should find relief in this Brooklinen product This mattress topper features a microgel fill and tufted construction to create a plush and highly comfortable feel.
The Brooklinen topper also has a 100 percent cotton casing that fosters plenty of breathability for those who tend to sleep hot.
Brooklinen recommends washing this product on a cool wash setting, and then for drying, it should be on a tumble dry low setting. By following these manufacturer instructions, this should help keep the quality of your Brooklinen topper in-tact.
Why should you consider it?
The 365-day trial gives you the option to sleep on this topper for a full year before committing to your purchase. However, it has to be in good condition for you to receive a refund, so keep that in mind.
Best Cooling Mattress Topper
Coop Sleep Goods Retreat Mattress Topper
A cooling mattress topper featured a memory foam and microfiber blend.
Sleep Advisor Score
4.90 / 5
If you've found that your current mattress sleeps too hot or you just want extra cooling to help you rest easier, a mattress topper can be a budget-friendly option to keep your bed space cool. This topper from Coop Sleep Goods features a unique memory foam and microfiber blend that's designed to foster better airflow than other memory foam options.
For your safety, this product comes with not one, but two, valuable certifications. These certifications include CertiPUR-US® and GREENGUARD Gold, and they should help you rest easy knowing you're sleeping on a safe product.
What makes it unique?
The Coop Sleep Goods Retreat Topper is made with a baffle box construction for a more even and clump-free distribution of the fill inside.
The brand offers customers a 100-day trial period and a 5-year warranty with the purchase of this product.
Looking for more cooling toppers? Explore my picks for the best cooling mattress toppers.
Best Latex Mattress Topper
PlushBeds Natural Latex Mattress Topper
Made of natural latex and extremely customizable.
Sleep Advisor Score
4.90 / 5
Plushbeds prioritizes support without compromising soft comfort. The company uses latex made from organic, naturally grown rubber trees, so you know you're resting on a sustainable and quality product.
The latex used in this topper is aerated to help it sleep cool and features 2 inches of Talalay-manufactured latex foam to provide evenly distributed pressure. This topper comes in two thickness options and four firmness choices for exceptional comfort and customization. This product is also manufactured locally in the United States, following strict manufacturing guidelines, regulations, and labor laws.
Why you might like it
The company made this product to be both hypoallergenic and antimicrobial, so sensitive sleepers shouldn't have to worry about allergies, dust mites, and mildew. As a result, they should have a more comfortable night's sleep.
Holding certifications from OEKO-TEX Standard 100 and GreenGuard Gold, the topper provides top safety and manufacturing standards for safe sleeping.
Looking for more information? Explore the best latex toppers.
Best Plush Mattress Topper
Parachute Down Mattress Topper
An all-natural white down mattress topper for an extra plush layer.
Sleep Advisor Score
4.30 / 5
A mattress topper is an effective and economical way to turn a bed that's too hard into a more cozy and softer sleep space. If you're looking for something nice and plush to add to your mattress, we think you should consider this topper from Parachute Home.
The topper features an interior made with all-natural white down, a material known for exceptional softness. The shell of the topper is made from 100 percent sateen cotton, which should give it breathability.
What's worth mentioning?
The topper comes with a 60-day return policy, which means you get sufficient time to see if you like it.
While the quality of this product is great, the topper can only be dry cleaned, which is something to consider. This may not be a deal breaker, but you should this going into your decision.
Parachute Home also offers a 3-year warranty on this product.
Best Memory Foam Mattress Topper
Puffy Deluxe Mattress Topper
A mattress topper with two firmness options.
Sleep Advisor Score
5.00 / 5
Read Full Review
There's a lot to love about memory foam, and if you're in the market for a topper made with this material, we think the Puffy is worth your consideration.
This topper from Puffy is constructed with 40 percent bamboo and 60 percent polyester to promote temperature regulation. This is further supported by the cool-to-the-touch cover. Both of these are helpful since memory foam has a tendency to run hot without added cooling features. The other advantage of this product is that it's hypoallergenic, so you shouldn't have to worry about allergens keeping you up at night.
What stands out?
This topper comes in two firmness choices: soft or firm. This means you can pick the feel that best complements your needs for enhanced sleep.
The removable and washing machine-friendly cover should make it easier to keep your topper in good condition.
The Puffy comes with a 101-night sleep trial and a lifetime warranty.
Read our full Puffy Deluxe topper review or check out the best memory foam mattress toppers.
What to Look For in a Mattress Topper
Materials
According to the buying behavior of customers, these mattress toppers are undoubtedly amongst the most popular ones on the market. Memory foam is a conveniently crafted material designed to contour your body shape carefully, providing maximum comfort.
The best thing about memory foam is that it reduces the noise transmission from your partner and that it's particularly durable. This manufactured product also allows the creation of mattress pads in a range of different densities which is something quite convenient.
However, memory foam has limited temperature regulation and can produce a strong off-gassing smell when it's new.
Get More Info: Best Memory Foam Mattress Toppers
Cooling gel mattress toppers are particularly convenient, especially for hot sleepers or those who suffer from night sweats. However, they are also rather expensive. Some are using an actual liquid system while others use existing fans to blow cold air up through your actual bed. As you may suggest, this brings an incredibly comfortable sleeping sensation and it allows you the ultimate temperature control.
Check Out Our Guide: Best Cooling Mattress Topper
These mattress toppers are usually made out of natural latex. This is an eco-friendly and naturally sourced material designed for excellent support, durability, and comfort. They are free of any synthetic materials as well.
It's also important to note that there are quite a lot of additional materials (such as feather, fiber, etc) that you can easily take advantage of if you are looking for something far more specific. Feather and fiber are common choices but the most common one out of the big four is the mattress topper made out of bamboo. They are known to be very gentle and particularly comfortable, giving you the sensation that you're sleeping on a cloud.
On the other hand, if you prefer something a bit harder regarding sleeping feeling, you can also check out those which are made out of fiber or wool. The latter are characterized by their overall breathability which is going to help you sleep well through the night without waking up sweating in the middle of the night.
With that said, it's good to be aware of other materials when shopping online.
Sleep Position
The position that you prefer to sleep in can help you determine what kind of mattress topper will work best for you.
Back and Combination Sleepers
Those who sleep on their back or in two or more positions will likely appreciate a mattress pad that makes their bed have a medium firm feel. To accomplish this, you may want to look to memory foam or latex toppers.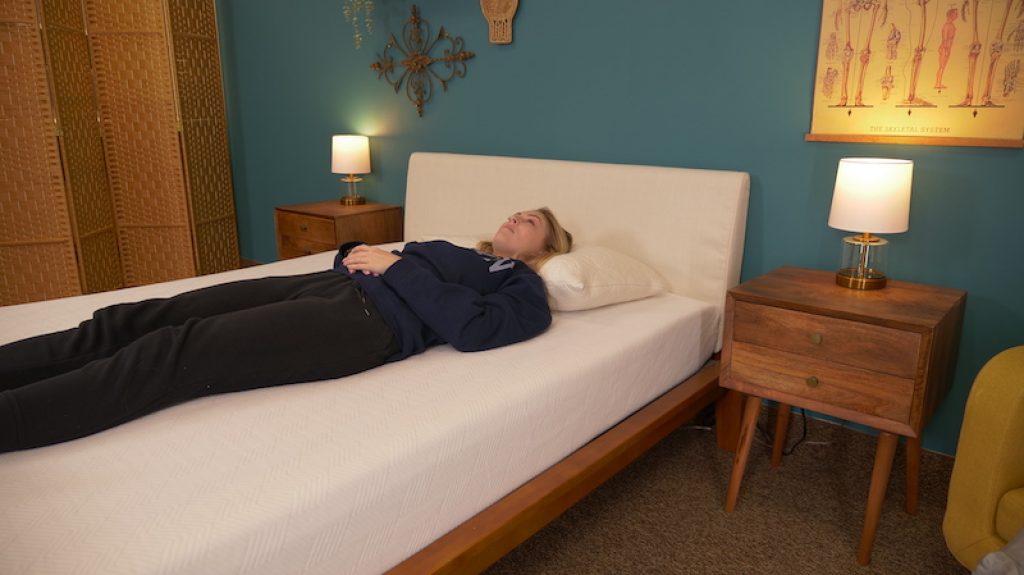 Stomach Sleepers
Whereas those who sleep on their stomach typically like a firm sleeping surface, like the one that would be found in a wool topper, that will help keep their hips elevated.
Side Sleepers
People who sleep on their sides often benefit from a softer mattress topper, such as feather, because these can help relieve pressure around their hips and shoulders.  
Related: Best Mattress Toppers for Side Sleepers
Topper Weight & Thickness (Durability)
The thickness of your mattress is another important and quite paramount characteristic that you would have to account for. This is undoubtedly something very important. Your mattress topper should be thick enough – that's just it. You should pay special attention to this particular consideration if you are to make a good call.
According to some experts, latex, as well as memory foam mattress topper, usually provide the best range when it comes to thickness. It's also worth noting, however, that every single thickness is best for a certain issue, so that's something you ought to account for.
The thickness (whether memory foam or latex) will usually range between 1 and 5 inches. Your current condition of the mattress is likely to be a decisive factor when you choose the thickness of the mattress topper. The general rule of thumb is that thicker pads are appropriate for softer beds and the other way around. Basically, your mattress topper should compensate for the attributes that your mattress lacks.
Therefore, if you need a firmer appeal and your mattress can't provide it, go for a firmer topper. The opposite is also true. Studies conducted in Spain revealed that usually, a 2-inch thickness is perfect if your mattress is in proper condition.
Firmness
The firmness depends on what you want and what works best for you.
Firmness is the characteristic that is going to be supporting your back. On the other hand, softness is what's going to determine the contouring of your body. Each one of those is important for addressing back pain and other conditions. Of course, there are quite a few things that you might want to take into consideration when it comes to it.
It is usually considered that back sleepers can benefit more from a firmer mattress while side sleepers would need something softer. Stomach sleepers, on the other hand, would need something which is a comfortable blend and meets them in the middle. Of course, a lot of us combine all of the above and prefer different sleeping positions throughout the night. Therefore, your individuality is likely to determine this particular consideration.
Find Out More:
Motion Isolation
When you're looking for a mattress topper that prevents one partners movement from transferring across the bed, you will likely appreciate the motion isolating capabilities of a mattress topper made from memory foam. The dense, pressure-relieving nature of this material does an exceptional job of absorbing motion.
Sex
A mattress topper that provides responsiveness can increase the pleasure for sexually active couples. If you're trying to give your bed more bounce, you will likely want to consider a mattress topper made from latex. Latex quickly responds to the pressure of bodyweight and this can allow you to reposition smoothly.
Pressure Relief
When you sleep, pressure can build up around the areas of the body that make contact with the bed, and this can lead you to waking with aches and pains. Mattress toppers made from feathers or bamboo can be a great way to add pressure relieving properties to your mattress. Feather and bamboo toppers should gently cradle your body and provide relief to your shoulders, hips and lower back.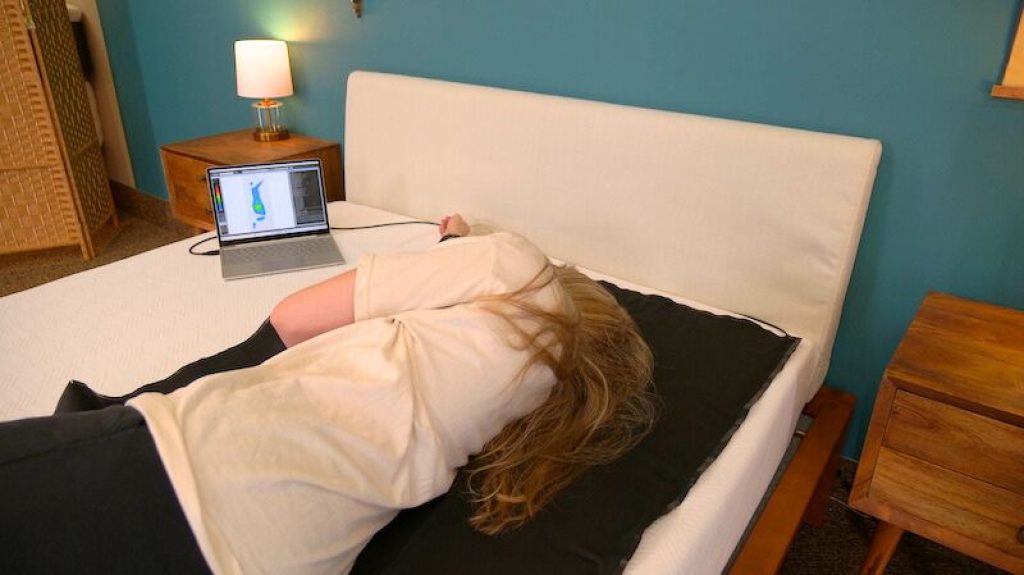 Edge Support
Edge support is how well your mattress supports you around the perimeter. If your bed sags when you sit on the edge, you can add a firmer mattress topper to provide some additional support. This will help you get in and out of bed more easily, as well as providing more overall space, which can be beneficial for couples. Memory foam and wool toppers can be a good choice because the density of the material can provide support around the edge of the mattress.
Budget
How much you spend on a mattress pad will likely be a factor in the product you ultimately purchase. Although mattress pads are considerably less expensive than mattresses, they will likely cost from 100-500 dollars depending on the materials and the overall quality. and this makes them an excellent way to extend the life of your mattress or change its feel.
Mattress & Sheet Compatibility
While you can find toppers in various sizes that range from Twin to King and California King, you will need to know the exact size of your mattress to secure the perfect fit. If you purchase a smaller or larger bed topper, this is going to make your entire bed feel a bit uneven. Additionally, you'll want to makes sure that your fitted sheet has deep enough pockets to fit around both the topper and the mattress. If your sheets can't secure properly around the height of your mattress and topper, it may come off during the night.
When is it time to buy a mattress topper?
It may be time to buy a mattress topper if:
Your mattress is showing its age: Mattresses are major investments and even if your bed is not as comfortable as it used to be, you may not want to buy a new one. Mattress toppers can be a good way to extend the life of your mattress.
Your bed is too soft or too firm: Sometimes we make a purchase and then aren't completely satisfied with it. If you have bought a bed that is too soft or too firm, a mattress topper can be a simple way to change the feeling of your back.
You're heating up during the night: If your mattress is not helping you regulate your temperature throughout the night, you're likely not getting enough quality sleep. Adding a cooling topper can be a cost-effective way to bring the temperature of your mattress down.
You have aches and pains: If you're waking up with a tight or aching back, shoulders, hips or neck, your mattress may be to blame. A soft, contouring mattress topper may be what you need.
Mattress Toppers vs. Pads vs. Protector vs. Encasement
Now, the truth is that there is ongoing confusion among customers as to the actual difference between mattress toppers, pads, encasements, and protectors. That's why we've decided to have a quick look at all of them and help you understand how they compare.
Mattress Toppers
Mattress toppers are usually more expensive and thicker than mattress pads. They're also generally more comfortable. It's likely that you might have tried those before and disliked them. However, contemporary technology allowed manufacturers to enhance their overall quality significantly and you would be sorry not to take a second look.
Mattress Pads
A mattress pad is usually more affordable and thinner than a mattress topper. While they don't bring the same amount of comfort, they do bring a lot of additional features that many mattress toppers don't, including precise heating and cooling features. Some people are going to prefer a pad while others – a mattress topper and it's true that there are quite a lot of different ones designed to fit the myriad of personal preferences.
View Our Guide: Top Rated Mattress Pads
Read More: Mattress Pad vs. Topper
Protector
The mattress protector is something entirely different. They are usually used to secure the mattress from issues such as allergic reactions or bedwetting, for example. These features, however, could easily be added in a topper or a pad so you wouldn't need an additional purchase.
Need more info? Read our full guide for mattress protectors here.
Encasement
Encasements are usually designed to provide you with the ultimate defense against bed bugs and are quite commonly used in hotels – as you might actually suggest. With this in mind, if you've had issues with bedbugs, for instance, you might truly take a look at these solutions for further information and also for added help. They are quite different and distinct from the regular pad or mattress topper.
Read More: Top Mattress Encasement Reviews
Buying Considerations For A Mattress Topper
Best Mattress Topper FAQs
What is a mattress topper?
A mattress topper is a bedding accessory that can add support, softness, firmness and even cooling capabilities to a mattress. Toppers are usually 1-4 inches thick and are available in a multitude of materials. These are often used to soften an overly firm mattress, but can be used to add support to a worn mattress.
How thick should a mattress topper be?
The thickness of your mattress topper should be will be largely determined by your body type, sleep position and overall needs. If you want to add firmness and stability to a sagging mattress, you will likely want a thicker mattress pad, whereas if you just want to add a little softness to your mattress a thinner topper will likely be fine for you.
Can mattress toppers be washed?
Some mattress toppers can be washed while others should only be spot cleaned. You will need to read each manufacturer's specific instructions about the care of your topper.
Do mattress pads provide support?
Yes, some mattress pads can provide support. If you're looking for a supportive topper, you will want to take the material, firmness level and thickness into account. Generally, toppers made from memory foam, wool or latex will provide you with the most support.
My Final Thoughts
Ultimately, though, you would have the last word. It is up to your personal preferences to make sure that you get a solution that is appropriate and which is going to accommodate your sleeping habits.
We've walked you through a few different products and we've tried to keep things versatile to encompass the differentiated demand. Hopefully, you will find value in the above and it would help you make the right call without wasting a tremendous amount of time in the process.
Julia Forbes
Lead Product Tester
About Author
Julia is the Lead Reviewer at Sleep Advisor, specializing in testing out mattresses and sleep accessories – she's in the right line of work, because she loves to sleep.