Transparency Disclosure – We may receive a referral fee for products purchased through the links on our site...

Read More

.
If you struggle to wake up feeling refreshed, trying a memory foam mattress topper could be one way to upgrade your sleep. Mattress toppers can dramatically adjust the feel of a bed, and memory foam toppers are known for adding a cloud-like layer that excels at pressure relief.
The Best Memory Foam Mattress Toppers
Our Favorite Memory Foam Mattress Toppers, Reviewed
Saatva Mattress Topper
A luxurious topper with contouring support from its graphite-infusion.
Sleep Advisor Score
4.80 / 5
Saatva's Graphite Memory Foam Mattress Topper sets a gold standard for how to enhance the feel of your bed. Its 3 inches of memory foam compress to cradle your body, taking pressure off sensitive joints, and its infusions of graphite ensure that heat doesn't build up during the night.
This topper lends more motion isolation to your mattress, which is a bonus if you sleep with a fitful partner or alongside pets. To keep germs and mold from taking root, it's also undergone the brand's Guardin® botanical antimicrobial treatment.
Why else did this topper top our list?
The breathable organic cotton cover on this topper works with the foam's graphite infusions to prevent uncomfortable warmth.
This topper was made in America and comes with a generous 180-night trial, so you can test it out over multiple months.
Best Memory Foam Mattress Topper for Back Pain
Nolah Mattress Topper
A 2-inch mattress topper offering excellent cooling and pressure relief.
Sleep Advisor Score
4.90 / 5
The proprietary AirFoam™ inside the Nolah Mattress Topper is reportedly a big improvement over other foam types, especially for sleepers with back pain. This material soothes soreness in the upper and lower back with up to four times more pressure relief than traditional memory foam offers.
The topper's organic cotton cover takes care of excess heat and moisture, but the AirFoam™ plays a cooling role as well, dissipating warmth at an impressively fast rate. The AirFoam™ is also CertiPUR-US® certified, so you don't have to fret about harmful chemicals or emissions.
What are some other key facts?
Nolah uses AirFoam™ in their mattresses as well as their toppers, so it's clear that they stand behind the material's performance.
This topper can fit most mattresses that are between 10 and 15 inches tall, and has stretchy elastic bands in each corner.
Best Hypoallergenic Memory Foam Mattress Topper
ResponseFit Memory Foam Mattress Layer
If you're sensitive to allergens, the ResponseFit™ Memory Foam Mattress Layer is one of the best options for adding an extra bit of comfort to your bed. This hypoallergenic topper guards against irritants that might trigger allergies, and is both antimicrobial and eco-friendly to boot.
Its list of certifications is extensive, and includes a USDA BioPreferred® label to signal that biological (rather than petroleum-based) materials make up a significant portion of its construction. Its memory foam also boasts an open-cell design that allows for more airflow and cooling.
What else stands out?
This topper's knit cover can be easily removed, machine-washed, and tumble-dried.
To guarantee that it's free from certain worrisome substances, it also holds certifications from CertiPUR-US® and STANDARD 100 by OEKO-TEX®.
Best Memory Foam Mattress Topper for Side Sleepers
TEMPUR-Adapt Mattress Topper
Offers 3 inches of support for superior pressure relief.
Sleep Advisor Score
4.50 / 5
Side sleepers require focused pressure relief around their shoulders and hips, which can dig painfully into a mattress if they aren't well cushioned or supported. The TEMPUR-Adapt® Topper was made for just this kind of scenario—its proprietary, research-backed TEMPUR® material easily compresses around and molds to these pressure points.
At 3 inches thick, this topper has more than enough height to accommodate the targeted downward force that side sleepers exert. It also has more cooling capabilities than traditional memory foam, as well as a breathable cover that promotes airflow.
What other features caught our eye?
The Staytight™ Straps on this topper keep it firmly in place.
For an additional fee, you can augment the TEMPUR-Adapt® Topper with a Cooling Cover that features a temperature-regulating performance fabric.
Best Gel Memory Foam Mattress Topper
Brooklyn Bedding Gel Swirl Mattress Topper
It's easy to see how the Gel Swirl Memory Foam Topper got its name: the topper is a hypnotizing mix of blue and cream colors, having turned its gel infusions into an art form. Thankfully, the gel is as functional as it is pretty, and helps to keep sleepers cool as the foam provides relaxing pressure relief.
This topper has an "ultra-plush" feel, and is best for those seeking a very soft additional layer to their mattress. Its foam is CertiPUR-US® certified, meaning it's passed stringent tests to ensure it doesn't include harmful materials in its list of ingredients.
What else is notable?
Weighing in at a mere 2.5 pounds, this topper is easy to lift and place.
You can choose between 2- and 3-inch options, depending on how thick you'd like your comfort layer to be.
Best 2-Inch Memory Foam Mattress Topper
Layla Mattress Topper
This copper-infused mattress topper will keep you cool at night.
Sleep Advisor Score
4.20 / 5
The Layla Memory Foam Topper proves that 2 inches of material is more than enough to make you feel ensconced in cloud-like comfort. This topper has a soft, luxurious feel and is decorated with the same fetching hexagonal pattern as Layla's mattresses.
What's more, the beads of copper gel inside it should keep the foam blissfully cool. Because copper is antimicrobial as well, this CertiPUR-US® certified topper resists germs at the same time as it relieves pressure.
What other features did we love?
This 2-inch topper significantly increases the softness of any sleeping surface. Side sleepers especially should give it a look.
Any defects or splits in the foam are covered by the topper's 5-year warranty, so you have long-term peace of mind.
Best Plush Memory Foam Mattress Topper
cloudten Luna Percale
Sleep Advisor Score
4.40 / 5
The Coop Retreat Mattress Topper takes a visibly different approach to crafting an ultra-plush layer for your mattress. Rather than a solid, smooth layer of foam, this topper consists of many "pockets" stitched together, each containing a signature mix of the brand's Oomph™ memory foam and microfiber fill.
The end result is a layer that doesn't lose its softness, doesn't clump, and evenly distributes its feel across your bed. The Baffle Box approach also encourages more air flow than solid toppers, as does the cross-cut shape of the foam shreds.
What else is notable?
The fill is hypoallergenic, so it should keep germs from gaining a foothold. You can spot clean and air dry the topper in the event of spills or stains.
The foam inside this topper is both CertiPUR-US® and GREENGUARD Gold certified, which attests to an absence of potentially harmful substances you might find in lower-quality products.
Best Cooling Memory Foam Mattress Topper
Nest Bedding Cooling Mattress Topper
A 2-inch topper with tempurature-regulating foam for hot sleepers.
The secret behind the cooling capabilities of the Nest Bedding Cooling Topper is its Energex™ Temperature Responsive Foam. This foam improves on the standards set by both latex and memory foam alternatives, as its polymer construction renders it breathable and heat-resistant.
At the same time as it keeps resting sleepers cool, this foam takes the pressure off of key areas that bear the body's weight. It's responsive enough to allow for shifting during the night, and durable enough to last multiple years.
Why else do we endorse it?
This topper is CertiPUR-US® Certified, having passed tests to determine its emissions and guarantee the absence of certain harmful substances.
Nest also uses Energex™ foam in their Sparrow Signature Hybrid bed, so this topper is one way to test out an already-trusted material.
Best Firm Memory Foam Mattress Topper
PlushBeds Natural Latex Mattress Topper
Made of natural latex and extremely customizable.
Sleep Advisor Score
4.90 / 5
The PlushBeds Luxury Mattress Topper enables you to customize its feel, with two thicknesses and foam densities from which to choose. Sleepers who prefer a firmer surface should opt for the 5.34-pound density and 3-inch thickness, which together create a robust, supportive topper.
Although it's firmer than others on the list, this version of the topper will still offer the relaxing and beneficial pressure relief of memory foam. PlushBeds recommends it as a method of making an old mattress feel refreshed and novel.
What else should you know?
This topper has certifications from CertiPUR-US® and GREENGUARD Gold for its conscientiously sourced ingredients.
For an additional fee, you can outfit your topper with an organic cotton cover.
How to Choose the Right Memory Foam Mattress Topper
You'll need to consider some important factors when shopping for a new memory foam mattress topper. Understanding these elements gives you a better chance of narrowing down products and finding one that best suits your needs.
Budget
Your budget is an important consideration when buying a memory foam mattress topper. Some toppers are more expensive than others, so it's important to think about the price you're comfortable with.
Thicker and larger toppers are usually more expensive than smaller and thinner models. Toppers infused with gel or copper are also more costly than those without any cooling properties.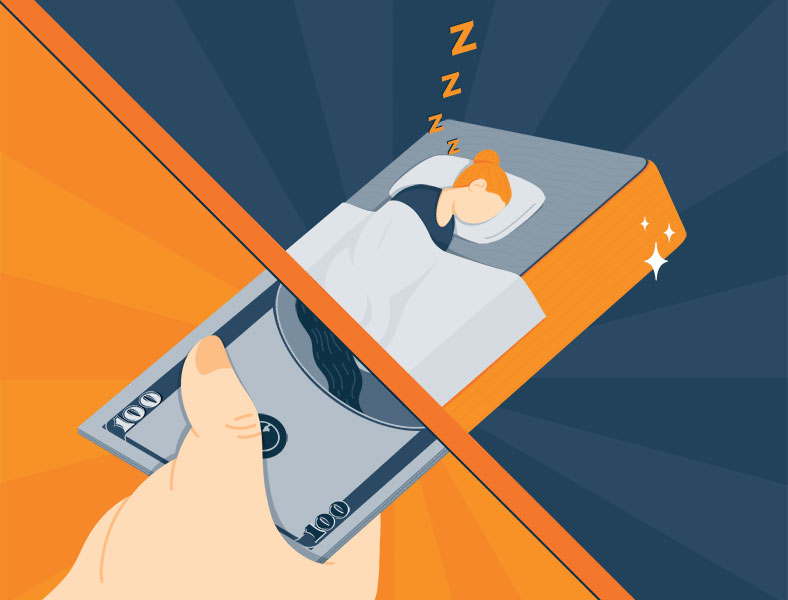 Material
Memory foam is a versatile material that adapts to your body in all sleeping positions, providing optimal pressure relief. The foam also excels at absorbing motion, which is often a good match for couples.
Although memory foam is known to overheat, many brands got ahead of this problem by infusing their foams with cooling gel or copper. Memory foam is also a synthetic material, so it's not as eco-friendly as other products, which is something eco-friendly shoppers should consider.
Sleeping Position
Your preferred sleeping position has a vital role in choosing the right memory foam mattress topper. Toppers are available in different thicknesses and firmness levels, making it easier to choose one that fits your sleeping preferences.
Side sleepers usually prefer softer toppers to relieve pressure in sensitive areas. Back and stomach sleepers may like firmer toppers that offer more support and spine alignment.
Learn More: Why Sleeping on Your Stomach is Bad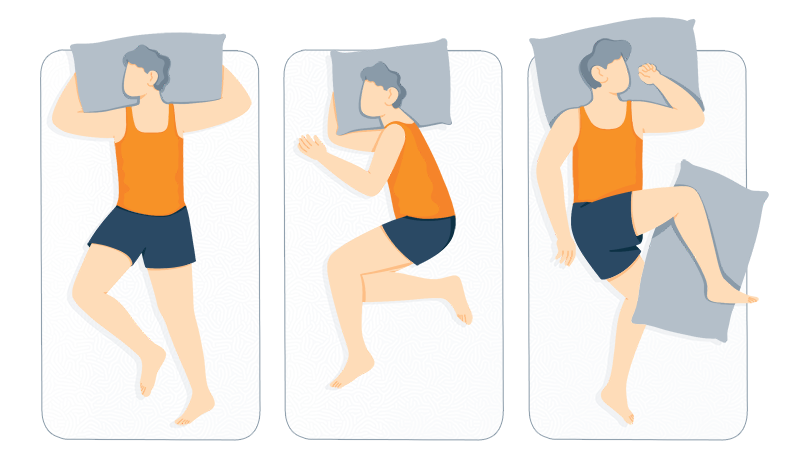 Cooling
Memory foam is often infused with copper or cooling gel to prevent the material from becoming too warm. Overheating can be a big issue for hot sleepers interested in memory foam mattress toppers, so a cooling model might be the right choice.
You may also want a topper with an egg crate design since these offer more breathability. Additionally, some mattress toppers have cooling covers that further prevent overheating.
Read More: Best Cooling Mattress Topper
Pressure Relief
Pressure relief is a major concern for many people, particularly side and back sleepers who can experience pressure buildup in the shoulders. Memory foam is considered one of the best materials for melting away pressure. If you're not getting much relief from your current mattress, adding a plush memory foam topper could help with this.
Firmness
Like mattresses, mattress toppers are available in different firmness levels. Firmness options depend on the manufacturer, so some models may come in two or three options, while others are available in one firmness.
Your sleeping position is important to note when deciding on a topper firmness. Side sleepers usually like softer toppers, while stomach and back sleepers may prefer medium to firm toppers for additional support. Combination sleepers should stick to a mid-range firmness as it's the most versatile.
Density
One of the most important things that you'd have to consider is the density of the memory foam. Toppers come with different densities, which affect the feel of the product.
The denser the topper is, the higher the price is going to be. Keep in mind, though, that you get what you pay for, and a thicker topper is going to provide you with a lot more support and durability for longer-lasting use.
Size
The size of the topper is also important because it needs to cover every dimension of your bed. There are different sizes that you can purchase your topper in, and they correspond to the standard bed sizes: Twin, Twin XL, Full, Queen, King, and California King.
The most important thing here is to match the topper to the mattress, as failing to do so would result in an uneven surface. Not only could an uneven surface be uncomfortable, but it could lead to bad spine alignment and back pain.
Get More Information: Mattress Sizes Guide
Thickness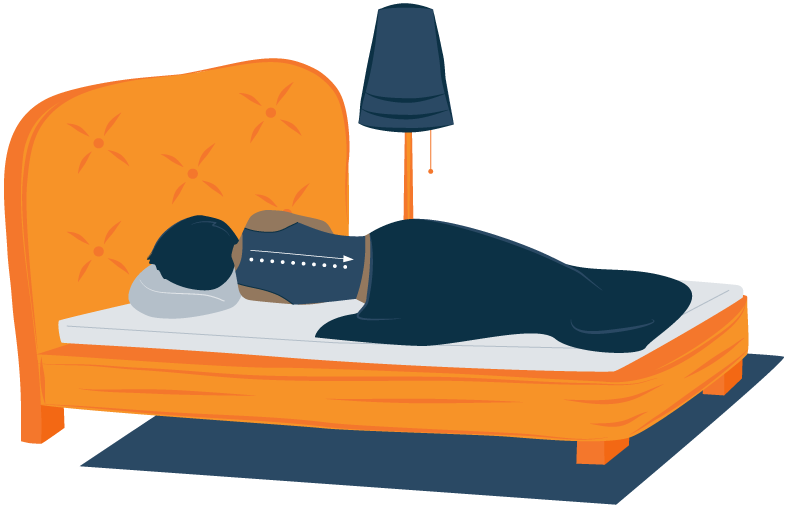 The thickness of your topper is going to depend on how you sleep. As a general rule of thumb, back or side sleepers would require a 3-inch topper to provide the necessary support and pressure relief for these positions.
On the other hand, if you are a stomach sleeper, a thinner, 2-inch mattress should provide you with the necessary comfort.
Want to know more? Check out our guide for mattress topper thickness.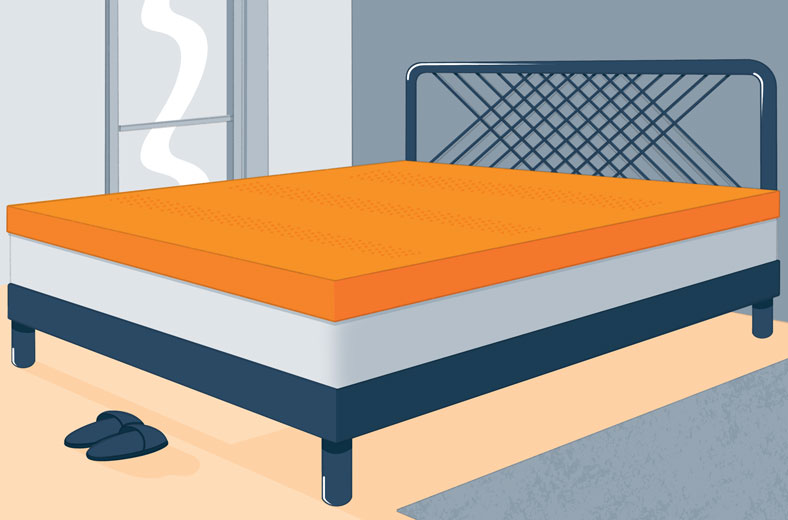 Off-Gassing
When you purchase your memory foam mattress topper, it's likely to be wrapped in a plastic bag of some sort. As you unwrap it, the topper will produce an initial odor. This is a specific and entirely normal process called off-gassing.
These gases are likely to last for a few hours to a few days at most. Off-gassing is more bothersome than it is harmful, but if you are extra sensitive to smells, you should give the topper extra time to air out before using it.
Care and Maintenance
For many shoppers, a product that's easy to clean is also something they prioritize.
Memory foam has a very specific cleaning process to ensure it stays in mint condition. Most notably, you should avoid getting excess water on your topper as this could lead to mold and mildew growth. As such, toppers should only be spot cleaned.
However, you can also use baking soda to help remove odors that may occur over time. In this case, you'd sprinkle baking soda on the topper, let it sit for at least a few hours, and then vacuum everything up.
Something else to look for is a topper will a removable cover that you can wash in the machine, which will provide additional convenience.
Learn more: How to Clean a Foam Topper
Memory Foam vs. Other Materials
Memory foam is not the only material used to make toppers. Different materials have their own advantages and disadvantages.
Latex mattresses and toppers are also popular among consumers. Like memory foam, latex is highly durable. This material has become increasingly popular because it has characteristics apart from memory foam. For instance, latex has plenty of bounce and is temperature neutral, a benefit for hot sleepers.
Learn more: visit our list of thetop latex mattress toppers
Other conventional materials used for mattress toppers are wool, feather, and down. Wool doesn't provide the contouring of memory foam, and although feather and down are very soft, they're not as supportive. The lack of support could put additional stress on your lower back, which could lead to pain.
Who Should Buy a Memory Foam Topper?
If your current bed isn't as comfortable as you'd like it be, you'll probably wonder whether you need to purchase a new memory foam mattress altogether or a topper to revitalize your sleep space. Let us make it easier for you: if your bed is still relatively usable, there is no need to spend a fortune on a new one. We'd like to point a few comprehensive benefits that you might take into account when you are torn between those two options.
---
Just like a memory foam mattress, the topper is going to relieve pressure by cradling your body. The topper's pressure-relieving capabilities should suffice if you just need a bit more cushioning from your current mattress in order to feel more comfortable.
---
Memory foam provides fantastic motion isolation. Therefore, if you have a partner who is overly active while asleep, this is going to be a great option.
---
Memory foam's durability makes it a top-quality material. When you invest in a memory foam topper, it's likely to be a long-term investment that you would be able to rely on for years to come.
---
As we've mentioned above, there are a few essential characteristics such as size, density, and thickness. The good news is that you should be able to find a topper that meets your unique needs for a more customized sleep space.
Who Shouldn't Buy a Memory Foam Topper?
Memory foam is versatile but may not be for everyone. While a memory foam topper could improve your mattress, it also has some drawbacks you will have to take into account.
For example, hot sleepers may find a memory foam mattress topper too warm for sleeping. Although some models have cooling features, those that don't could cause the sleeper to overheat.
Also, memory foam can be difficult to clean since you're only supposed to spot-clean it. This means you may not get all stains and spills out, which could be a problem for people with kids and pets.
Memory foam also doesn't provide much bounce. Many combination sleepers and those with limited mobility prefer highly responsive bedding materials that make it easier to reposition.
What's the Difference Between a Pad and a Topper?

Mattress pads and toppers are often mentioned interchangeably, but these are two separate items. Pads are usually a lot thinner when you stack them against bed toppers, and therefore, they won't provide as much cushioning or support.
Mattress toppers are intended to deliver substantial cushioning and support for an enhanced feel. So, if you are experiencing joint or back pain, a topper would give you a more noticeable adjustment than a mattress pad would.
Frequently Asked Questions
What is the best memory foam mattress topper?
The best memory foam mattress topper is the one that fits your needs and preferences. The topper should have the right firmness and thickness to suit your body frame and sleeping position. Some of the best models have gel and copper infusion to provide cooling for hot sleepers. Top memory foam toppers adapt to your body, offering gentle cradling for optimal comfort and pressure relief.
What density is best for a memory foam topper?
Memory foam mattress toppers are available in different density options, allowing you to choose based on your needs. For average support, you should stick to a density of 3-4 pounds per cubic foot (PCF). A topper with 5 PCF has a higher density and will provide more support.
How long does a memory foam topper last?
The average lifespan of a high-quality memory foam mattress topper is up to five years. Lower-quality models will likely last for roughly two years before they need to be replaced. However, longevity depends on various factors such as your weight, frequency of use, and the state of your mattress. Good maintenance may help prolong the use of a topper.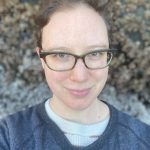 As Sleep Advisor's Performance Editor, Melanie writes and edits content throughout the site to ensure it's accurate, engaging, and up-to-date.
Sleep has always been a top priority for her—even at childhood sleepovers, she was never able or willing to pull an all-nighter. After spending some time researching studies and writing articles for a sleep hygiene app, she became hooked on sleep science writ large.
These days, she's a proud member of the Sleep Advisor editorial team and finds continual inspiration in the best sleeper she knows: her enormous cat, Cole.