Transparency Disclosure – We may receive a referral fee for products purchased through the links on our site...

Read More

.
If you struggle to wake up rested, a memory foam mattress topper could be your ticket to a solid night's sleep. Mattress toppers can help adjust the feel of a bed for much less than investing in a new mattress, making this a great budget option for shoppers.
5 Best Memory Foam Based Mattress Pads/Toppers
Top 5 Memory Foam Based Mattress Pads/Toppers
LUCID 3-inch –
Editor's Choice
Infused with a plush gel material
Ventilated design
CertiPUR-US certified
LUCID 3-inch is a mattress topper which is made out of ventilated and gel-infused memory foam. This is undoubtedly amongst the most formidable options on the market and one which offers a splendid price to quality ratio.
The additional ventilation brought to you by a unique memory foam formula that is soft, yet incredibly responsive and airy. This produces a range of different perks on the table. You will be able to enjoy enhanced airflow which makes for a flawless sleeping climate. Additionally, you can rest assured that the topper will snuggly fit your contours without actually making you feel trapped.
The plush gel is infused with memory foam. That is going to help regulate the temperature. It provides warmness during the winter and coolness during the summer heat.
On top of all that, this is a conveniently priced and rather affordable topper which brings a splendid amount of quality in return for the money you'd pay. It's great for alleviating the stress of important pressure points such as your lower back, hips and shoulders.
Want to learn more? Read our full Lucid review and find out everything.
LINENSPA 2 Inch Gel Infused
Infused with temperature regulating gel beads
Available in plush 2 inch and 3 inch profiles
CertiPUR-US certified
If you're looking for a solution to revitalizing your old mattress and you don't feel like investing a small fortune, this is the topper that you've been looking for. It's an affordable and convenient alternative which would bring a tremendous amount of value.
Right off the bat, this is a 2-inches thick memory foam mattress topper which is infused with regulating gel. The primary intention behind the infusion is to prevent overheating and to deliver splendid temperature control.
This material is also going to distribute your weight splendidly to conform to the natural curves of your body and to alleviate the pressure points conveniently. With this in mind, if you are suffering from pain in the areas of your lower back, hips or shoulders, this is a great solution to consider.
The product is backed by a comprehensive 3-year warranty which attests to the overall confidence that the manufacturer has in it.
SleepBetter 3-Inch Extra Firm
Extra firm conventional foam
Two levels of support available
Made in the USA
This is an extra-firm conventional foam mattress topper which has one particular intention and main designation: to make overly softer mattresses supportive and healthy. The entire thing is made out of urethane foam which is the only material in the solution.
It is designed to be spot cleaned with a damp cloth as well as a mild soap of any kind. This simplifies the maintenance and cares tremendously.
On the other hand, the solution is designed to deliver an additional level of comfort and enhanced support to your sofa bed or mattress. This is mainly thanks to the 1-4/9 pounds of density per a single cubic foot.
The product enhances your sleeping position, contouring your body snugly to relieve pressure.
Best Price 4-Inch
1.5" of memory foam and 2.5" high-density base foam
Infused with green tea extract
CertiPUR-US certified
This is a specific solution which is designed to provide you with splendid comfort thanks to the memory foam which is conforming to your body perfectly.
The entire thing is made responsibly with an active suspension which reduces motion isolation. The result is a calm and relaxed sleeping sensation, regardless of how intense your sleeping partner is. It's guaranteed that the product would ensure that there is absolutely no disruption in this particular regard for your sleeping partner.
The product also comes with a convenient mesh cover which is made out of polyester, and it is zippered to provide proper casing and deeper night sleep. This is something quite convenient and it adds more value to your purchase.
The product is made with a double-layer construction. The first one is made of density foam, and it is 2.5 inches thick while the second, 1.5-inches thick layer is made of regular memory foam. The entire thing is backed by a 5-year warranty period.
Memory Foam Solutions 3-Inch
Four-pound density
PURGreen certification
Made in the USA
It is a topper which is designed to make any mattress a lot more restful in a matter of moments. Additionally, it will bring further comfort and support in the areas of your bed which are worn out or sagging.
The topper is 3-inches thick, and it's incredibly supportive thanks to the 4-pounds memory foam density which is going to conform to your body quite well. This is going to alleviate and reduce the stress on essential pressure points such as your lower back, hips, and shoulders.
The product is made in-house which guarantees the high quality of the craft and materials. Additionally, it's also why the price is also a bit higher. The gel-like feel, however, makes you understand why it is worth every single penny you are about to spend.
Memory Foam Mattress Topper Buyer's Guide and Important Considerations
You'll need to consider some important factors when shopping for a new memory foam mattress topper. Understanding these elements gives you a better chance of narrowing down products and finding one that best suits your needs.
Budget
Your budget is an important consideration when buying a memory foam mattress topper. Some toppers are more expensive than others, so it's important to think about the price you're comfortable with. Thicker and larger toppers are usually more expensive than smaller and thinner models. Toppers infused with gel or copper are also more costly than those without any cooling properties.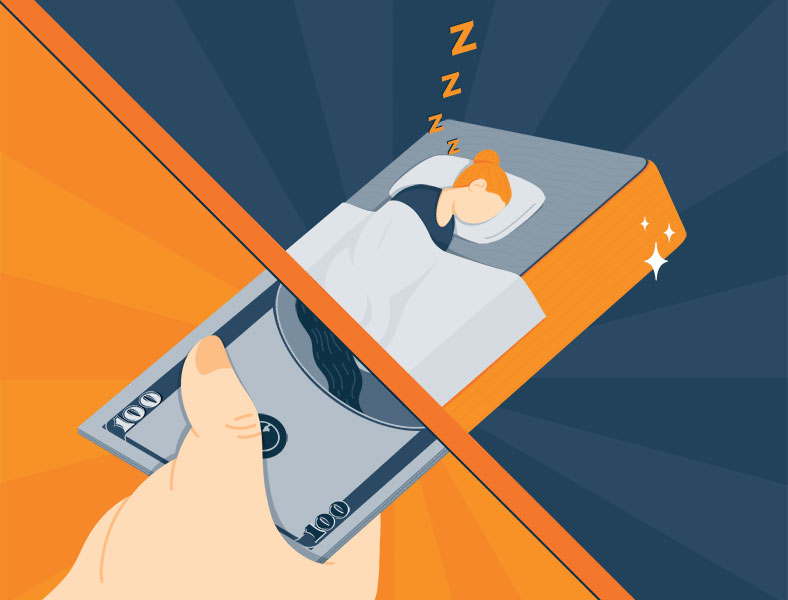 Material
Memory foam is a versatile material that adapts to your body in all sleeping positions, providing optimal pressure relief. The foam also excels at absorbing motion, which is often a good match for couples. Memory foam is known to overheat, but many brands got ahead of this problem by infusing thefoam with cooling gel or copper. Memory foam is a synthetic material, so it's not as eco-friendly as other products, which is something eco-friendly shoppers should consider.
Sleeping Position
Your preferred sleeping position has a vital role in choosing the right memory foam mattress topper. Toppers are available in different thicknesses and firmness levels, making it easy to choose one that fits your sleeping preferences. Side sleepers usually prefer softer toppers to relieve pressure in sensitive areas. Back and stomach sleepers may like firmer toppers that offer more support and spine alignment.
Learn More: Why Sleeping on Your Stomach Is Bad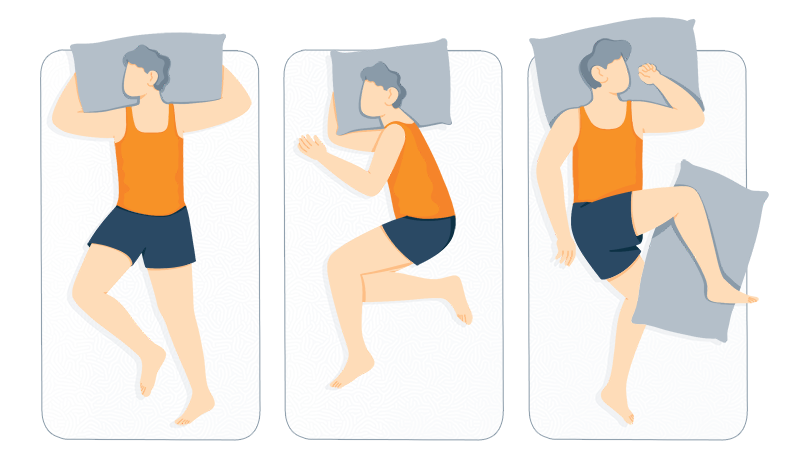 Cooling Properties
Memory foam is often infused with copper or cooling gel to prevent the material from becoming too warm. Overheating can be a big issue for hot sleepers interested in memory foam mattress toppers, so a cooling model might be the right choice. You may also want a topper with an egg crate design since these offer more breathability. Some mattress toppers have cooling covers that further prevent overheating.
Read More: Best Cooling Mattress Topper
Pressure Relief
Pressure relief is a major concern for many people, particularly side and back sleepers who can experience pressure buildup in the shoulders. Memory foam is considered one of the best materials for melting away pressure. If you're not getting much relief from your current mattress, adding a plush memory foam topper could help with this.
Firmness
Like mattresses, mattress toppers are available in different firmness levels. Firmness options depend on the manufacturer, so some models may come in two or three options, while others are available in one firmness. Your sleeping position is important to note when deciding on a topper firmness. Side sleepers usually like softer toppers, while stomach and back sleepers may prefer medium to firmer toppers for additional support. Combination sleepers should stick to a mid-range firmness as it's the most versatile.
Density
One of the most important things that you'd have to consider is the density of the memory foam. Pads come with different densities, which affect the feel of the product.
The denser the topper is, the higher the price is going to be. Keep in mind, though, that you get what you pay for and a thicker topper is going to provide you with a lot more comfort. This would allow the item to balance your weight and relieve stress from essential pressure points. Also, if you have a denser mattress, this is going to bring a lot of added protection.
Size
The size is another thing that you ought to account for. The pad needs to cover every dimension of your bed. There are a few different sizes that you can purchase your topper in, and they correspond to the standard bed sizes: Twin, Twin XL, Full, Queen, King, and California King.
The most important thing here is to match the topper to the mattress, as failing to do so would result in an uneven surface. Not only could an uneven surface be uncomfortable, but it could lead to bad spine alignment and back pain.
Get More Information: Mattress Sizes Guide
Thickness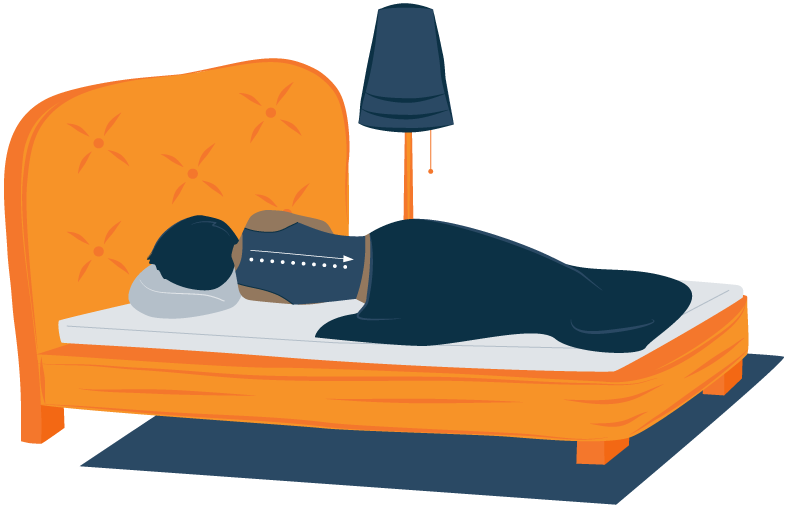 The thickness of your topper is going to depend on how you sleep. As a general rule of thumb, back or side sleepers would require a 3-inch topper to provide the necessary support and pressure relief for these positions.
On the other hand, if you are a stomach sleeper, a thinner, 2-inch mattress should provide you with the necessary comfort.
Want to know more? Check out our guide for mattress topper thickness.
What's the Difference between a Pad And a Topper?
Mattress pads and toppers are often mentioned interchangeably, but these are two separate items. Pads are usually a lot thinner when you stack them against bed toppers, and therefore, they won't provide as much cushioning or support as a topper.
On the other hand, pads are useful because they could provide additional temperature control to keep you warm during the winter and cool in the summer.
Mattress toppers are notably different as they are intended to deliver substantial cushioning and support for an enhanced feel. So, if you are experiencing joint or back pain, a topper could help you out (read our full back pain topper guide).

Who Should Buy a Memory Foam Topper?
If your current bed isn't as comfortable as you'd like it be, you'll probably wonder whether you need to purchase a new memory foam mattress altogether or a topper to revitalize your sleep space. Let us make it easier for you: if your bed is even slightly usable, there is no need to spend a fortune on a new one. We'd like to point a few comprehensive benefits that you might take into account when you are torn between those two options.
---
Just like a memory foam mattress, the topper is going to relieve pressure by cradling your body. The topper's pressure-relieving capabilities should suffice if you just need a bit more cushioning from your current mattress in order to feel more comfortable.
---
Memory foam is characterized by the fact that it provides fantastic motion isolation. Therefore, if you have a partner who is overly active while he or she sleeps, this is going to be a great option.
---
Memory foam's durability makes it a top-quality material. When you invest in a memory foam topper, it's likely to be a long-term investment that you would be able to rely on for years to come.
---
As we've mentioned above, there are a few essential characteristics such as size, density, thickness and a few more. The good news is that you should be able to find a topper that meets your unique needs for a more customized sleep space.
Who Shouldn't Buy a Memory Foam Topper
Memory foam is versatile but may not be for everyone. While a memory foam topper could improve your mattress, it also has some drawbacks you will have to take into account. For example, hot sleepers may find a memory foam mattress topper too hot for sleeping. Although some models have cooling features, those that don't could cause the sleeper to overheat. Also, memory foam can be difficult to clean since you're only supposed to spot-clean it. This means you may not get all stains and spills out, which could be a problem for people with kids and pets. Memory foam also doesn't provide much bounce. Many combination sleepers and those with limited mobility prefer highly responsive bedding materials that make it easier to reposition.
Memory Foam vs. Other Materials
Memory foam is not the only material used to make toppers. Different materials have their own advantages and disadvantages.
The main competitor in the field is Latex foam (see our top latex beds). Like memory foam, latex is highly highly durable. This material has become increasingly popular because it has characteristics apart from memory foam. Latex has plenty of bounce and is temperature neutral, a benefit for hot sleepers.
Other conventional materials used for mattress toppers are wool and feather & down. Wool doesn't provide the contouring of memory foam, and although feather & down may be more comfortable, it's not as firm and supportive. The lack of support could put additional stress on your lower back, causing more pain than initially.
Suffer from hip pain while sleeping? We created a mattress topper guide geared towards hip pain relief.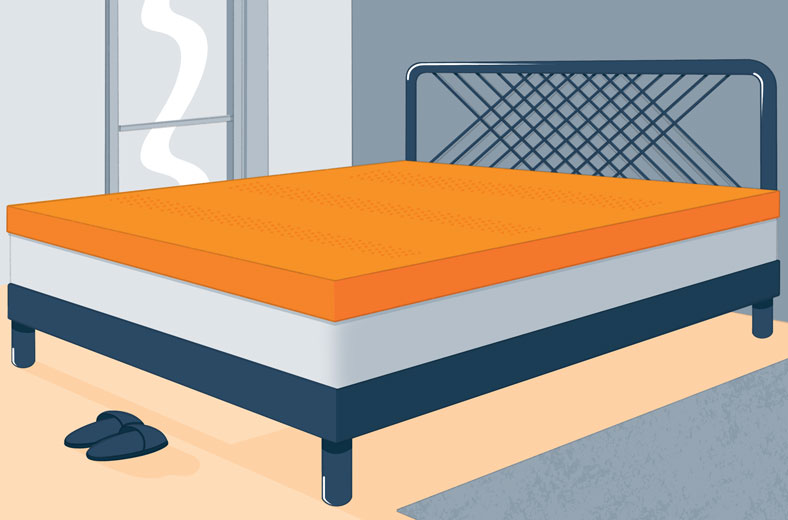 Initial Odor & Off Gassing
When you purchase your memory foam mattress topper, it's likely to be wrapped in a plastic bag of some sort. As you unwrap it, the topper will produce an odor (are the materials toxic?). This is a specific and entirely normal process called off-gassing.
These gases are likely to last for a few hours and shouldn't stay for longer than a couple of days. Off-gassing is more bothersome than it is harmful, but if you are extra sensitive to smells, you should give the topper extra time to air out before using it.
Care and Maintenance
If you want to prolong the shelf-life of your mattress topper, you'll need to take proper care of it. Avoid putting more pressure on it than needed and make sure to use it with a cover. However, the majority of products offered on the market usually come with a cover included in the purchasing price.
Keeping the topper on the bed will help reduce wear and tear. Additionally, keeping the topper as clean as possible will help prolong its useable lifespan.
Find Out More: How To Store a Mattress Topper
Frequently Asked Questions
What is the Best Memory Foam Mattress Topper?
The best memory foam mattress topper is the one that fits your needs and preferences. The topper should have the right firmness and thickness to suit your body frame and sleeping position. Some of the best models have gel and copper infusion to provide cooling for hot sleepers. Top memory foam toppers adapt to your body, offering gentle cradling for optimal comfort and pressure relief.
What Density is Best for a Memory Foam Topper?
Memory foam mattress toppers are available in different density options, allowing you to choose based on your needs. For average support, you should stick to a density of 3-4 pounds per cubic foot. A topper with 5 pounds per cubic foot has a higher density and will provide more support.
How Long Does a Memory Foam Topper Last?
The average lifespan of a high-quality memory foam mattress topper is up to five years. Lower quality models will likely last for roughly two years before they need to be replaced. However, longevity depends on various factors such as your weight, frequency of use, and the state of your mattress. Good maintenance may help prolong the use of a topper.
Our Final Thoughts
There's plenty to account for when you're picking a top rated memory foam mattress topper. This helpful guide should save you time, effort and money as you search for your ideal product.
With this in mind, the products that we've reviewed represent some of the best options currently on the market, and we are confident one of these toppers will be a great match for you.
Of course, should you decide to choose something else, it would still be beneficial to consider all the specifications we've mentioned to pick the mattress topper that's best suited for your personal preferences.
Our team covers as many areas of expertise as we do time zones, but none of us started here as a so-called expert on sleep. What we do share is a willingness to ask questions (lots of them), seek experts, and dig deep into conventional wisdom to see if maybe there might be a better path towards healthy living. We apply what we learn not only to our company culture, but also how we deliver information to our over 12.7M readers.
Sleep research is changing all the time, and we are 100% dedicated to keeping up with breakthroughs and innovations. You live better if you sleep better. Whatever has brought you here, we wish you luck on your journey towards better rest.