Transparency Disclosure – We may receive a referral fee for products purchased through the links on our site...

Read More

.
Can a mattress topper make that big of a difference?
A new topper is a great way to improve your current mattress, it can also make a new mattress even more comfortable than it already is. With so many options online it is not easy to choose the right sleeping pad for your bed. This guide is here to help you find the highest rated soft mattress topper for you and your bed.
Here are a few of the best topper options that could be the cherry on top of your bed.
4 Top-Rated Soft Mattress Topper Reviews
Duo-v-home –
Great Quality
Thickness: 2″
Fill material: Down alternative
Plush design
Easy care
Improving your sleep quality has never been easier. This mattress pad was made to offer a satisfying result for less than a hundred dollars. This plush, down alternative, is a stellar option for folks wanting to improve their sleep surface.
What is the big deal? This product is covered in a microfiber shell and filled with a hypoallergenic material that provides relief to not only your pressure points but to allergies as well. This material is 2 inches thick and helps to comfortably cradle sleepers as they drift off to sleep. With four corner straps to anchor it down, this pad can fit mattresses from 6 to 18 inches thick.
This product arrives at the customer's home sealed in a box, facilitating the unboxing and setup of the product. Customers should allow the product to fully inflate after opening it, after this, it is ready to use. As a bonus, this product is fully machine washable.
Leisure town –
Great Comfort
Fill material: Down alternative
Plush design
Easy care
Deep pocket design
This brand takes supreme comfort seriously. Their pad has what they are calling a cloud-like surface with HNN Cooling technology. This model is made of 100% cotton, giving sleepers that cool comfortable sleep that is oh so familiar.
What makes this option so great? This has been filled with a snow-like down alternative. Materials like this are often more healthy than tradition goose feathers that many sleepers are used to. This material helps to foster pressure relieving sleep that will hopefully last for many nights to come.
This product is a deep pocket option that can fit a mattress from 8 inches to 21 inches deep. The Leisure town mattress pad is machine washable and it is also water semipermeable to water, as long as it is wiped up quickly. This affordable product may be just what your mattress needs to give you the best night's rest.
Perfect Cloud –
Temperature Control
Thickness: 2″
Fill material: Memory foam
Cooling properties
Designed to minimize motion transfer
Memory foam lovers, this may be the topper you have been waiting to find on this list. This is a highly conforming material that contours to the sleeper's body and leaves them in a deep memory foam hug.
Why this one? This product features a memory material that has been infused with gel to promote cooling for the sleeper. The brand calls this Gelcare Technology and it has been topped with a luxuriously designed cover. This is a premium stretch knit material that should feel similar to a cozy sweater or blanket.
The memory foam used to make this topper was designed to distribute the sleeper's weight evenly over the surface of the bed, helping to relieve pressure points and provide the comfort your bed might be lacking. This material is 2-inches tall, a good height to add to give your bed a little extra something.
Duck & Goose Co –
Hypoallergenic Down
Thickness: 2″
Fill material: Down alternative
Cooling properties
Plush design
This bed pad provides a convenient solution for folks who feel they are sleeping on too firm of a mattress. This overfilled down alternative is 2 inches thick and advertises itself as a comfortable and more healthy down alternative. In each corner is a strap to help secure to top to your bed.
How is this hypoallergenic? This has a healthy microfiber filling that is a great alternative to feathers, which can be troublesome to people who have allergies. Duck & Goose have stuffed this with this luxury material to give their customers luxurious comfort designed to be comfortable and help relieve strain from pressure areas.
This down alternative has a pillowtop feel made to leave sleepers wanting more. Duck & Goose products have been backed by thousands of positive reviews. Are you their next customer? Order now and add your thoughts to theirs after you try out this quality product.
What Is A Soft Mattress Topper?
A soft pad is a great option for sleepers who feel like their bed is to firm. These materials are plush and thick enough to provide some additional cushioning. This can help sleepers who need additional pressure relief than what they are currently experiencing from their bed.
These materials are less dense and can adjust to the lumps and sags in your mattress, renewing the feel of your sleeping surface by making level and comfortable once again.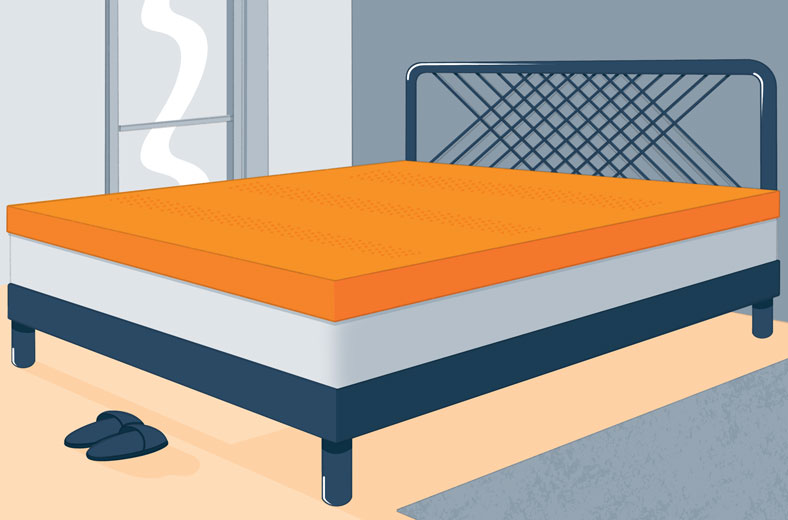 These product come in a variety of thicknesses and designs. Materials that are typically used are down feathers, a down alternative, latex, polyfoam, or memory foam. Each of these has its own unique feel. Thickness can range from anywhere between 1 and 8 inches.
Choosing between thickness and material type is going to based on the customer's own preferences, body type, and sleeping position.
Things To Know About Soft Mattress Pads
A softer pad may be better suited for people who sleep on their sides. Plusher materials can help to wash away pressure in the hips and shoulders.
Soft pads are also a good option for lighter individuals who want to be able to sink just a bit into their mattress. Heavier folks can enjoy a soft top if they want to relive some strain that their firmer bed is causing.
Back sleepers who experience back pain should benefit from a soft option as they are designed to help distribute the sleeper's weight and ease their weight into the firmer layers of their bed.
A soft top is an all around good option for people who just prefer a more plush feeling on their sleeping surface.
Soft toppers are often used for people recovering from injury and people who are often sore from working out, playing sports, or living an otherwise healthy and active lifestyle.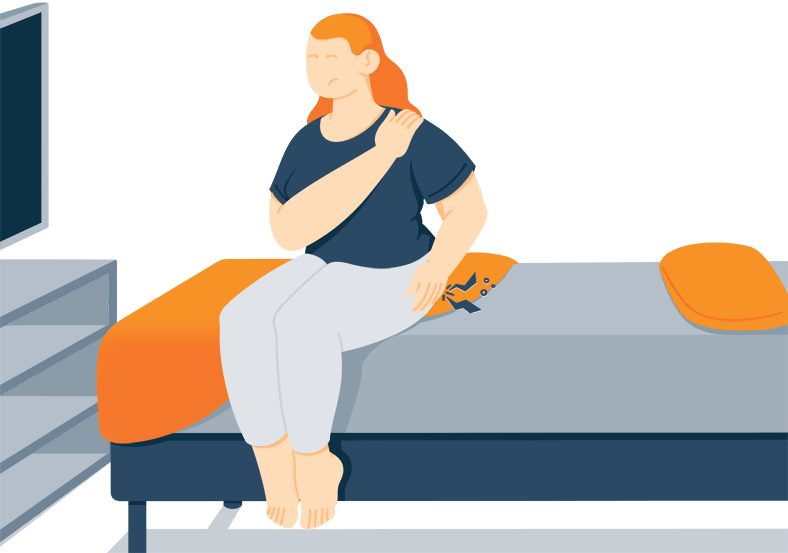 Why You Should Have a Soft Mattress Topper?
The answer to this question is going to vary depending on who you are and much of what was discussed in the last two sections could be applicable to you and your situation, but here are just a few more points to consider.
If you share a bed and like a softer sleeping surface placing a thin soft top on your side of the bed could benefit you. Best to use a 1 or 2-inch topper, as a thicker one could be bothersome to your partner if they were to roll over part way on top of it.
People with joint problems and other pain related issues could benefit from a topper because they aid in reducing stress on both the joints and muscles that firmer surfaces often cause.
A soft pad is a less expensive option than having to go out and purchase a new bed. If a new top can do the trick, best to buy one instead.
Soft Mattress Topper Buying Considerations
Comfort And Softness
These two factors are interrelated. How comfortable you are is going to depend on how soft your mattress pad is. This is based on preference and will vary from sleeper to sleeper. An exceptionally soft top is going to have quite a bit of sink while a firmer topper will allow the sleeper to rest more on top.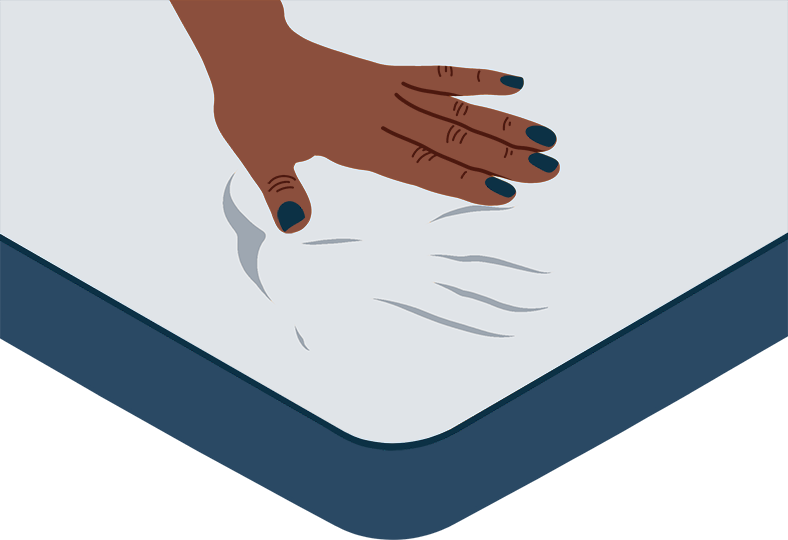 Pain Relief and Firmness
Memory foam may be joint pains best friend. This material as well as latex are supportive and mold to the sleepers curves, keeping them extra supported and helping reduce strain and stress that can build up at night. Again this can vary from sleeper to sleeper, but these two options are a good place to start.
Thickness And Density
Foam options often have the widest ranges of thickness, ranging from anywhere between 1 to 8 inches. Down and down alternatives are normally around 2 inches thick. Side sleepers and heavier folks may want to consider an option between 2 to inches.
Density can determine how supportive your topper is. The higher the density the more support sleepers can expect.
Find Out More: How Thick Should a Mattress Topper Be?
Noise Reduction While Moving
Foam materials help to absorb not only movement but sound as well. This is great for people who sleep with a partner and do not want to worry about their movements keeping them up. The cover of your topper can make noise, so customers want to make sure it is something that makes minimal noise when rubbed.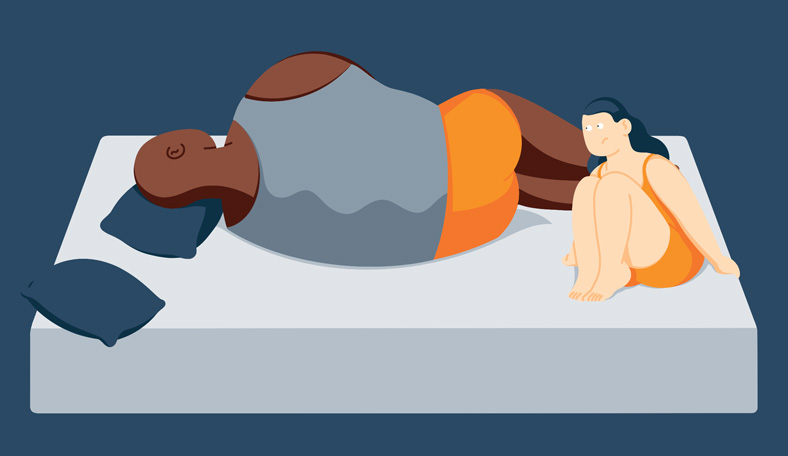 Body Heat Retention
Some materials can trap heat against the body, causing the sleeper to overheat. Problem materials are polyfoams and memory foam. Latex is a good natural option to fight the heat, as well as memory foams and polyfoams with infused gels or other temperature fighting materials.
Allergies
People with moderate to severe allergies need to pay close attention to what is in their mattress topper. Down and feather pads can affect someone prone to these conditions as can some foams. There are down alternatives that can cater to people wanting a down feather feeling, without the harmful allergies.
Price
Price for a good mattress topper or pad is going to vary by brand and type. Memory foam toppers, latex, and down pads may be most expensive, while polyfoams and down alternatives may be a bit cheaper. Sleepers should set a budget that works for them and stick to that plan before hitting the "place order" button.
Ease Of Cleaning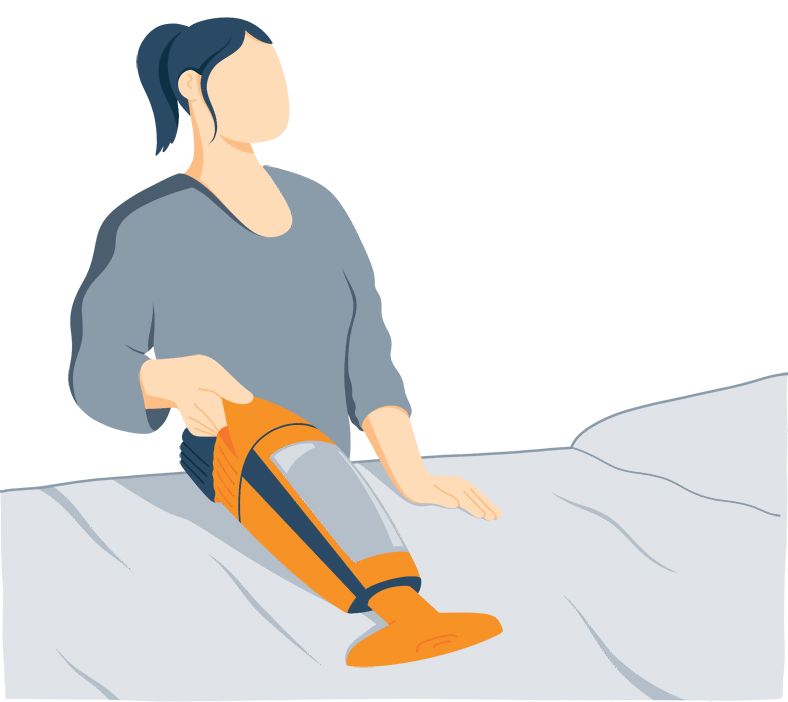 Some toppers are going to be easier to clean than others. Certain models might allow sleepers to machine wash the entire topper while others have removable covers.
Foam toppers can be a bit more tricky to clean. Most likely these will need to be spot cleaned with a light cleaning solution if it were to get dirty.
Warranty
These will vary between brands. Some might be for more or less than a year while others are guaranteed for the lifetime of the customer. Most of these warranties cover issues that may arise due to manufacturing errors or exceptional wear and tear under normal use of the product.
Frequently Asked Questions about Soft Mattress Toppers
What's the best soft topper for back pain?
Sleeping with aches and pains is no fun, especially if your bed is making them worse. A topper should help relieve those pains but certain types may do this better than others.
Topper picks for back pain are going to offer top-notch pressure relief and work to distribute the sleeper's weight evenly over the surface of the bed. These types of mattresses will most likely be memory foam or latex options that are on the softer side. A thicker option may be a better pick for more severe cases.
What are the benefits of using a soft pad?
Mattress toppers do a lot of good for their users. Aside from providing pressure relief and additional support they are a great way to save shoppers some additional money. People can simply alter their sleeping surface for just a few hundred bucks as opposed to spending hundreds to thousands on a new mattress.
Mattress pads provide a way for sleepers to easily adjust their bed. Preferences change and although your mattress may be just fine, if your body adapts to like a softer surface, a topper can easily provide that comfort you desire.
What's the best soft mattress pad for firm mattresses?
The best type of top for a firmer bed is going to be one that eases the sleeper's weight into the firm mattress. If the sleeper sinks too quickly into the firm support, the pressure relief may not be as ideal as it could be, so a topper for a firm bed should be soft but not too soft.
Having a little bit of extra thickness could help transitions the sleeper's weight as well. So a combination between the right density and thickness for the sleeper's body type could help shoppers arrive at the best selection.
Conclusion
A soft topper may be exactly what you need to fix your pain in the back bed. But maybe you like your mattress? That does not mean a sleeping pad is not for you. A quality soft topper can help improve the best of beds, as well as the worst.
These products come in a series of thicknesses and material types, so be sure to do your research before making your selection. Hopefully, this guide has helped and you are now to finding your best night's sleep. Good luck!
Our team covers as many areas of expertise as we do time zones, but none of us started here as a so-called expert on sleep. What we do share is a willingness to ask questions (lots of them), seek experts, and dig deep into conventional wisdom to see if maybe there might be a better path towards healthy living. We apply what we learn not only to our company culture, but also how we deliver information to our over 12.7M readers.
Sleep research is changing all the time, and we are 100% dedicated to keeping up with breakthroughs and innovations. You live better if you sleep better. Whatever has brought you here, we wish you luck on your journey towards better rest.