A new topper is a great way to improve your current mattress and make it more comfortable to facilitate better sleep. With so many options online it is not easy to choose the right sleeping pad for your bed. This guide is here to help you find the highest-rated soft mattress topper for you and your bed.
We will share our picks for the best soft mattress topper in multiple categories, so you can more easily find something that works for you.
8 Top-Rated Soft Mattress Topper Reviews
Sleep Advisor's Testing Methodology
At Sleep Advisor, our product reviews are based on findings from in-person tests that allow us to have a genuine understanding of how the product feels and performs.
For this roundup, we prioritized features that are especially important for soft mattress toppers. We paid special attention to components such as topper thickness, support elements, motion transfer, and cooling features.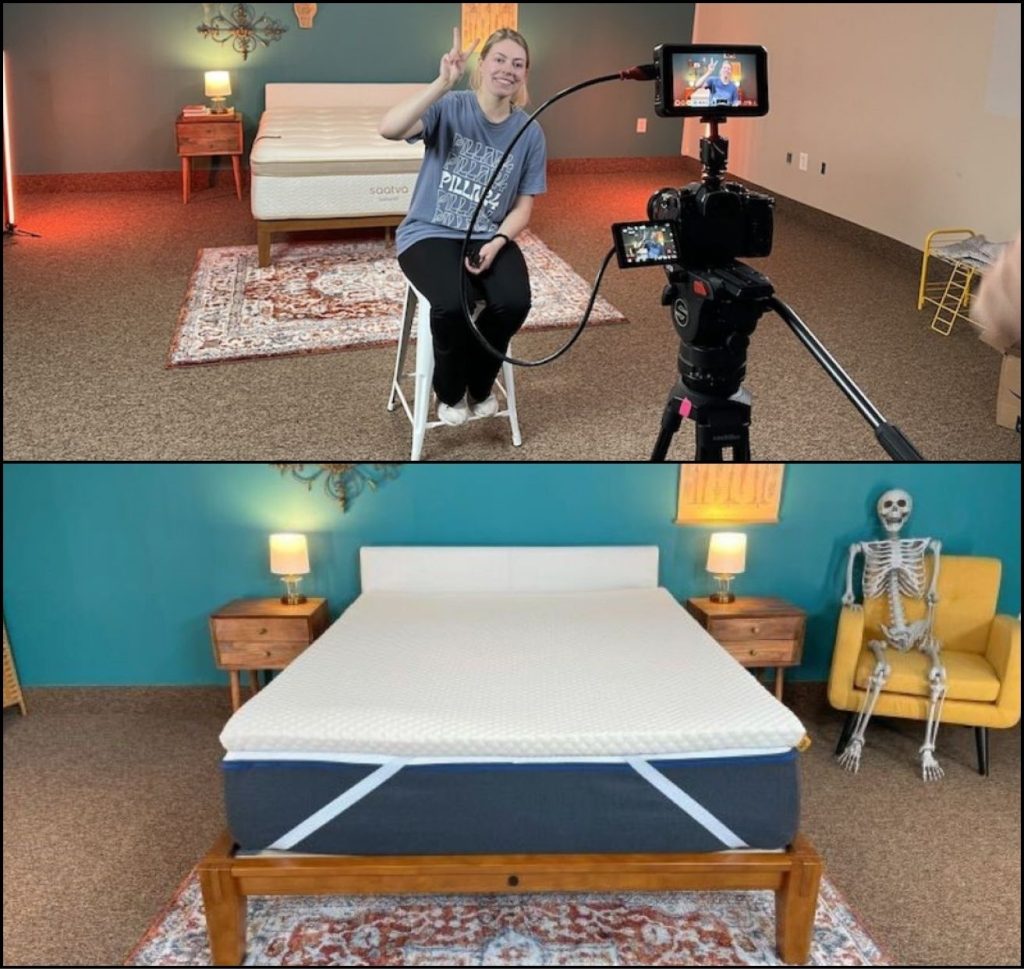 Best Soft Mattress Toppers
Editor's Choice
Nolah Mattress Topper
A 2-inch mattress topper offering excellent cooling and pressure relief.
Sleep Advisor Score
4.90 / 5
Read Full Review
If you're looking to soften up your sleep space, a plush topper could do the trick, and Nolah's topper offers lots of great perks. This American-made topper features the company's proprietary AirFoam™️, a more breathable foam designed to provide the comfort of memory foam without the heat retention. According to Nolah, their signature foam provides more durability and pressure relief than memory foam, which could be advantageous for those struggling with achy pressure points.
The Nolah Mattress Topper is 2 inches thick and is designed to work with mattresses between 10 and 15 inches high. Therefore, you'll want to double-check the thickness of your mattress before buying this bed. The good news here, though, is that most mattresses fall within this range.
Why we chose it
With exceptional cooling and pressure relief, you should find that the Nolah Mattress Topper helps give you a more plush and cozy surface for sleeping.
Best Soft Value Mattress Topper
Brooklinen Down Alternative Mattress Topper
A soft and silky down alternative topper with microgel filling and a waterproof barrier.
Our pick for the 'Best Value' option on this list is the Brooklinen Down Alternative Mattress Topper. This product is not only soft and silky, but it also doesn't retain heat thanks to the microgel fill, a benefit for extra-hot sleepers. Plus, it is tufted in its construction, so the fill shouldn't bunch up more in some areas than others.
We also love how stretchy and giving the skirt is; this mattress Brooklinen topper can fit mattresses as thick as 18 inches, and you shouldn't experience it sliding around during the night.
The top material is 100 percent cotton, which is soft and breathable. At the bottom, there is an added waterproof barrier.
If you don't like it, you have 365 days to return it at no cost.
Why did it make the list?
This topper is great for hot sleepers because of its microgel fill.

The Brooklinen topper has a stretchy skirt, so it can fit thicker mattresses too.
Best Soft Latex Mattress Topper
PlushBeds Natural Latex Mattress Topper
Made of natural latex and extremely customizable.
Sleep Advisor Score
4.90 / 5
Latex is becoming more and more popular for good reason. Natural latex, in particular, is eco-friendly, soft, and has a nice, bouncy feel to it. Plus, it doesn't have the downside of a strong smell, like synthetic latex or memory foam
This topper is made from all-natural Talalay latex. The PlushBeds topper is also a highly customizable product because you can get it at either 2 or 3 inches in height and choose from five firmness options. You can also choose to get an organic cotton cover for the topper for an additional 93 dollars.
However, if you are looking for something that is great for motion isolation, latex doesn't work as well as memory foam. Also, this mattress topper is not returnable, like many of the others on the list.
What stands out?
This topper is extremely customizable; you can choose your perfect height and firmness level.

The PlushBeds topper is eco-friendly as it's made from 100 percent natural latex.
Best Soft Mattress Topper for Couples
TEMPUR-Cloud Mattress Topper
A topper offering excellent motion isolation for those sleeping with a partner.
We picked the TEMPUR-Cloud for couples because compared to other toppers, this one has great motion isolation. That means, when your partner moves or gets up on the other side of the bed, it will impact you less than with other mattress toppers.
The topper provides this feature with its patented TEMPUR® material. This memory foam conforms to the body, relieving pressure and providing that classic, Tempur-Pedic "hug". For those with joint pain, bad backs, or partners who toss and turn, though, this might be the mattress topper for you.
Since this mattress topper provides extra softness, it might be a bit much to add it to an already soft mattress. Instead, we recommend adding it to a firm mattress, to come away with a medium-firm feel.
Why we think you'll love it
The TEMPUR-Cloud provides great motion isolation, so you won't be disturbed when your partner moves at night.

This topper is ideal for those who want pressure relief.
Best Soft Mattress Topper for Back Pain
Mattress Topper 4-lb. Memory Foam Topper
A great contouring mattress topper for those with back pain.
If you live with back pain, this might be your new best friend. This 4-pound mattress topper is made from plush memory foam, which will mitigate pressure and fill in that spot near your lumbar for extra back support. This topper is a great addition to a mattress that feels too firm and winds up hurting your back.
We also think it's great for those who toss and turn or sleep next to somebody, as its thick memory foam reduces motion transfer across the bed. The only people who might not benefit from this product are those who sleep on their stomachs and people weighing above 230 pounds. Both of these groups usually benefit more from firm mattresses and toppers.
Why we chose it
The thick, contouring memory foam will cradle the spine and lumbar for those with back pain.
Best Soft Luxury Mattress Topper
Saatva Graphite Mattress Topper
A luxurious topper with contouring support from its graphite infusion.
Sleep Advisor Score
4.80 / 5
Read Full Review
For those looking for a more luxurious topper, the Saatva is a great option. This topper is made with graphite-infused memory foam and is specifically designed to draw heat away from the body because many memory foam mattresses and toppers can sleep quite hot. The topper also has a breathable, organic cotton cover, which will regulate your temperature through the night.
The dense foam will work well for those looking for pressure-point relief and support–especially for back and side sleepers. Stomach sleepers, this mattress topper might be too squishy for you, and not give you the support your back needs.
The other thing to keep in mind is, this is a luxury mattress topper, and its price will reflect that! It isn't the best for those looking to shop on a budget.
Why did it make the list?
The Saatva contains graphite-infused memory foam, giving sleepers all of the contouring and support of memory foam, but without sleeping too hot.
Best Soft Mattress Topper for Hot Sleepers
Layla Mattress Topper
This copper-infused mattress topper will keep you cool at night.
Sleep Advisor Score
4.20 / 5
Read Full Review
Copper might not be the first material you'd think to include in a soft mattress topper, but it is extremely useful. The copper beads used in this memory foam absorb heat, drawing it away from your body as you sleep. This is great news for those who tend to sleep hot. The copper also makes this mattress naturally antimicrobial, meaning, it blocks and kills bacteria.
In addition to those who sleep hot, this is a great mattress topper for back sleepers and side sleepers. The topper feels soft and should provide good, contouring support for those on their backs and sides. Stomach sleepers, though, might find this mattress topper a little too soft, which could throw their spinal alignment out of whack. This is also true for heavier sleepers weighing above 230 pounds.
Why is it special?
The Layla Topper is specifically designed to cool down your body while you're sleeping, all while providing soft support.
Read our full Layla Memory Foam Topper Review.
Best Hypoallergenic Soft Mattress Topper
Helix Plush Mattress Topper
The Helix Plush mattress topper adds a thin layer of plushness and quilting to the top of a mattress. It doesn't dramatically change the firmness or feel but does add a bit of luxurious plushness.
Sleep Advisor Score
4.40 / 5
Read Full Review
The Helix Topper is made from a bamboo and polyester blend, which stays cool and feels incredibly soft. Plus, this fabric blend is durable and resilient – perfect for those with kids or pets who sleep on the bed.
This product was also made with allergy-prone people in mind. The hypoallergenic design should help those who are sensitive to allergens sleep more soundly.
Additionally, the topper is constructed with baffle box stitching, a technique that creates pockets to trap the fill so it will be evenly distributed throughout the topper. The fill itself has the feel of a luxury hotel mattress, with a high loft.
Why we picked it
The Helix Topper is a valuable product for a great price.

Helix gives customers plenty of time to test out this topper for themselves to ensure it's the right fit. They offer a 100-night sleep trial, along with a 1-year warranty deal.
What is a Soft Mattress Topper?
A soft mattress topper is a great option for sleepers who feel like their bed is too firm. These materials are plush and thick enough to provide some additional cushioning. This can help sleepers who need additional pressure relief than what they are currently experiencing from their bed.
The materials in these products are less dense and can adjust to the lumps and sags in your mattress, renewing the feel of your sleeping surface by making level and comfortable once again.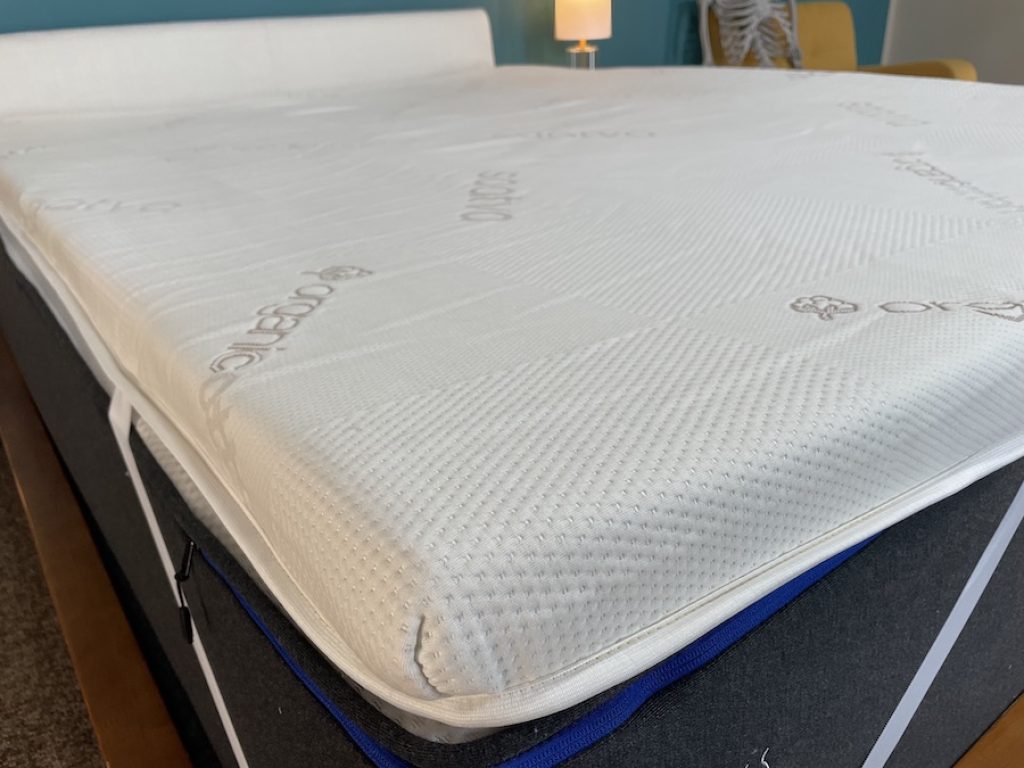 Materials that are typically used in soft toppers are down feathers, a down alternative, latex, polyfoam, or memory foam. Each of these has its own unique feel. Most toppers range between two and four inches thick. Choosing the thickness and material type will be based on the customer's preferences, body type, and sleeping position.
Who Should Get a Soft Mattress Topper?
A soft topper be better suited for people who sleep on their sides because plush materials can help to wash away pressure on the hips and shoulders.
Soft pads are also a good option for lighter individuals who want to be able to sink more into their mattresses. Heavier folks can enjoy a soft top if they want to relieve some strain that their firmer bed is causing.
Back sleepers who experience back pain should benefit from a soft option as they are designed to help distribute the sleeper's weight and ease them into the firmer layers of their bed. Additionally, people with joint problems and other pain-related issues could benefit from a topper because they aid in reducing stress on both the joints and muscles that firmer surfaces often cause.
A soft top is an all-around good option for people who just prefer a more plush feeling on their sleeping surface.
Soft toppers are often used for people recovering from injury and people who are often sore from working out, playing sports, or living an otherwise healthy and active lifestyle.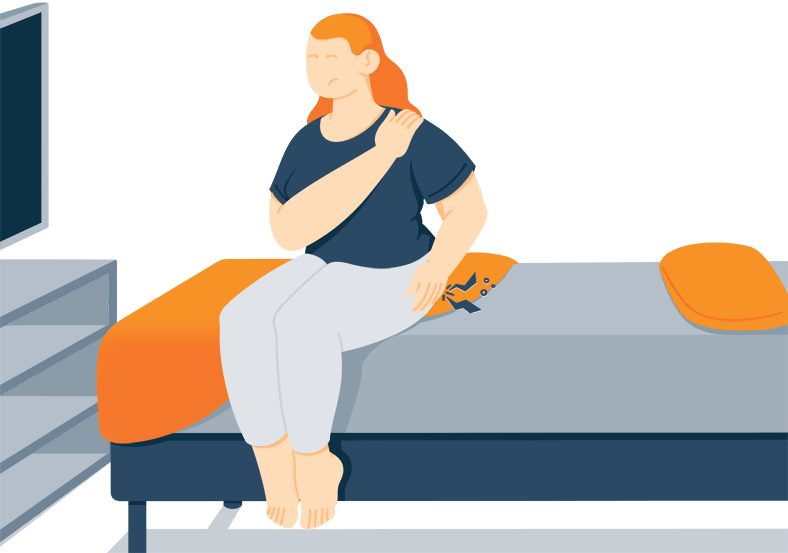 Why Should You Have a Soft Mattress Topper?
The answer to this question is going to vary depending on who you are and your situation, but here are just a few more points to consider.
If you aren't getting enough quality sleep on a regular basis because your mattress isn't comfortable enough or provides minimal relief for aches and pain, then you should consider getting a soft mattress topper. Sleep is one of the core components of a healthy body and mind, so investing in something that you help you rest better is a smart move.
Furthermore, a soft pad is a less expensive option than having to go out and purchase a new bed. If a new top can do the trick, best to buy one instead.
Soft Mattress Topper Buying Considerations
Comfort And Softness
If you're seeking a soft topper specifically, comfort and softness will likely be at the top of your priority list. How comfortable you are is going to depend on how soft your mattress pad is, and this will vary from sleeper to sleeper. An exceptionally soft top is going to have more sinkage while a firmer topper will allow the sleeper to rest more on top.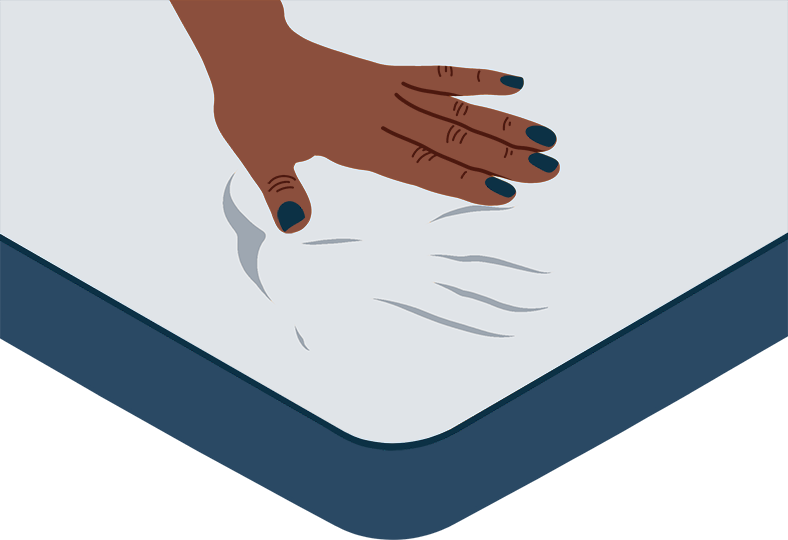 Material
The type of material you choose for your mattress topper will affect how it feels and performs. For example, memory foam will be more contouring, whereas latex will be more bouncy. You should also take into consideration the quality of the materials. You can have a low-quality memory foam mattress that feels extremely different than a high-quality one. The lower the quality of the material, the less durable and long-lasting the mattress topper will be.
Memory Foam
A memory foam mattress topper will have the benefits of being extremely body-conforming and motion-isolating. This is great for people with back problems or who just want that "hugged" feeling that comes with memory foam. The material will mold to your unique body and position. Memory foam is also great for people who sleep next to somebody else, especially if that somebody tosses and turns at night. Memory foam is dense and tends to isolate motion better than most other types of mattress topper materials.
The downside is, memory foam can sleep hotter than other types of toppers and run more expensive. That being said, there are many memory foam toppers with cooling features that can combat heat retention.
Latex
A latex mattress topper is a great choice for those who want something bouncier and less contouring than memory foam. This material still provides excellent pressure relief, without that "sinking in" feeling that can come with memory foam. Latex is also naturally cooler than memory foam.
If you're looking for a latex mattress topper, be sure to note if it is natural or synthetic. Natural latex will not have added chemicals and therefore, will not have a strong smell when unpackaged.
Also note, natural latex comes at a cost and is one of the pricier options for a mattress topper.
Down
Down mattress toppers are filled with the soft inner feathers of a duck or goose. They feel extremely fluffy and are great for those looking for something less contouring than foam. Since they are so soft, though, they aren't the best for those who need added support or contouring while they sleep. They can, however, be great mattress toppers for those who want a little extra cushioning for their mattress. These toppers can also be helpful for stomach sleepers since they tend to compress close to flat during the night.
Polyfoam
Polyfoam is synthetic and petroleum-based. This material is similar to memory foam in its construction but lacks the added chemical that makes memory foam so contouring. As a result, polyfoam will feel slightly more bouncy and less cradling.
Polyfoam also tends to be a less expensive material for mattress toppers. Unfortunately, this also means it will likely not last as long as other types of toppers. We advise checking the density level before you buy a polyfoam mattress topper – the higher the density, the more durable the product.
Pillow-Top
Pillow top mattress toppers tend to be a little thicker and less firm than other types. They will add an ergonomic benefit to your regular mattress and can work well for those with hip or back issues. You'll just need to try out the mattress topper to make sure its shape and density work for you.
In general, pillow top mattress toppers tend to be less expensive than other types but again, aren't usually as thick or supportive.
Pain Relief and Firmness
Memory foam and latex may be joint pain's best friends. These materials are supportive and mold to the sleeper's curves, keeping them extra supported and helping reduce strain and stress that can build up at night. Again this can vary from sleeper to sleeper, but these two options are a good place to start.
Sleeping Position
The type of mattress topper you get will depend a lot on your sleep position. Are you a side sleeper? A softer topper might be best for you so that the shoulder and hip you're lying on don't experience an influx of pressure. Do you sleep on your back? If so, you might do better with a medium to medium-firm mattress topper. If you sleep on your stomach, you'll need something that is supportive but not so squishy or contouring that your hips sink in, which could an uncomfortable curve in your spine.
Thickness And Density
Most toppers range between 2 and 4 inches in thickness, though there may be some variance among brands. Down and down alternatives are normally around 2 inches thick, and foam options can be the same thickness or more.
Density refers to an object's mass divided by its volume. This measurement is reflected in pounds per cubic foot (PCF). A high-density product will usually be more durable and long-lasting.
Both thickness and density can determine how supportive your topper is. The higher the density and thickness, the more support sleepers can expect.
Find Out More: How Thick Should a Mattress Topper Be?
Noise Reduction While Moving
Foam materials help to absorb not only movement but sound as well. This is great for people who sleep with a partner and do not want to worry about their movements keeping them up. The cover of your topper can make noise, so customers want to make sure it is something that makes minimal noise when rubbed.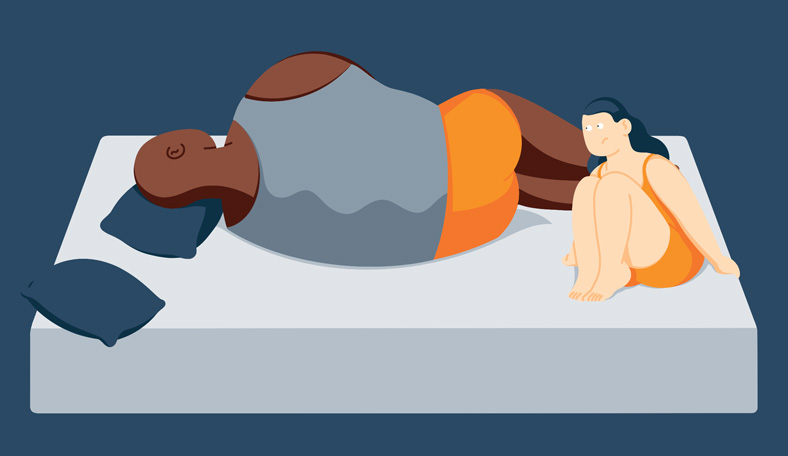 Body Heat Retention
Some materials can trap heat against the body, causing the sleeper to overheat. In this case, the problem materials are polyfoams and memory foam. Latex is a good natural option to fight the heat, as well as memory foams and polyfoams with infused gels or other heat-fighting materials.
Allergies
People with moderate to severe allergies need to pay close attention to what is in their mattress toppers. Down and feather pads can affect someone prone to these conditions as can some foams. There are down alternatives that can cater to people wanting a down feather feeling, without the harmful allergies.
Price
The price for a good mattress topper or pad is going to vary by brand and type. Memory foam toppers, latex, and down pads may be the most expensive, while polyfoams and down alternatives may be a bit cheaper. Sleepers should set a budget that works for them and stick to that plan before hitting the "place order" button.
Ease Of Cleaning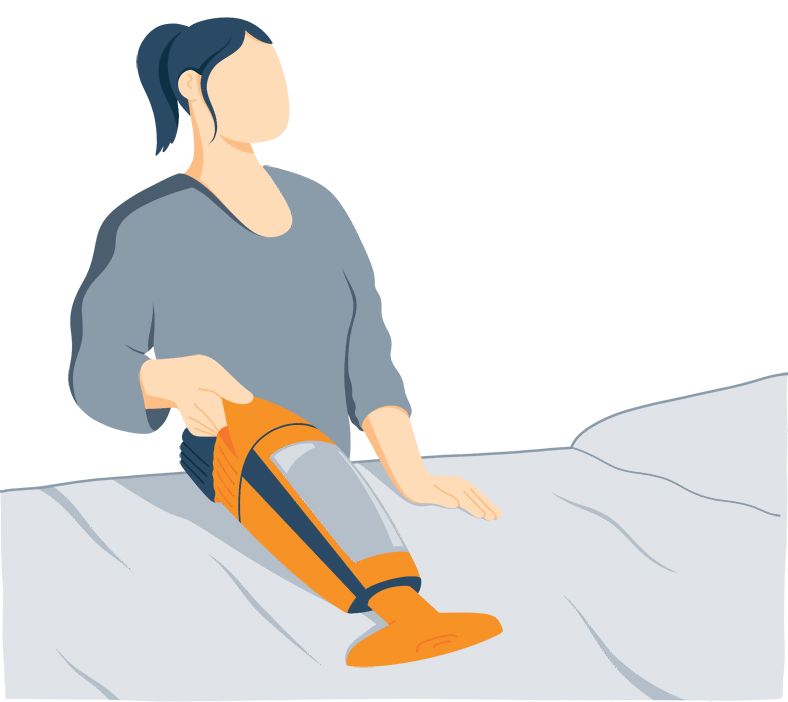 Some toppers are going to be easier to clean than others. Certain models might allow sleepers to machine wash the entire topper while others have removable covers.
Foam toppers can be a bit more tricky to clean. Most likely these will need to be spot cleaned with a light cleaning solution if they were to get dirty.
Warranty
These will vary between brands. Some might be for more or less than a year while others are guaranteed for the lifetime of the customer. Most of these warranties cover issues that may arise due to manufacturing errors or exceptional wear and tear under normal use of the product.
Frequently Asked Questions about Soft Mattress Toppers
What's the best soft topper for back pain?
Sleeping with aches and pains is no fun, especially if your bed is making them worse. A topper should help relieve those pains but certain types may do this better than others.
Topper picks for back pain are going to offer top-notch pressure relief and work to distribute the sleeper's weight evenly over the surface of the bed. These types of mattresses will most likely be memory foam or latex options that are on the softer side. A thicker option may be a better pick for more severe cases.
What are the benefits of using a soft pad?
Mattress toppers do a lot of good for their users. Aside from providing pressure relief and additional support they are a great way to save shoppers some additional money. People can simply alter their sleeping surface for just a few hundred bucks as opposed to spending hundreds to thousands on a new mattress.
Mattress pads provide a way for sleepers to easily adjust their bed. Preferences change and although your mattress may be just fine, if your body adapts to like a softer surface, a topper can easily provide that comfort you desire.
What's the best soft mattress pad for firm mattresses?
The best type of top for a firmer bed is going to be one that eases the sleeper's weight into the firm mattress. If the sleeper sinks too quickly into the firm support, the pressure relief may not be as ideal as it could be, so a topper for a firm bed should be soft but not too soft.
Having a little bit of extra thickness could help transition the sleeper's weight as well. Therefore, a combination between the right density and thickness for the sleeper's body type could help shoppers arrive at the best selection.

Which type of mattress topper is the softest?
Certain types of memory foam mattress toppers can be super soft and squishy if they are low on the firmness scale. In terms of fluffy and soft, though, down mattress toppers take the cake. Filled with the softest, down feathers from ducks and geese, they feel cloud-like and soft – much like a down pillow but covering your entire bed. Whether or not this will be supportive enough for you will be determined by your weight, sleeping position, and personal preference.
Conclusion
A soft topper may be exactly what you need to fix your pain in the back bed. What if you like your mattress, though? That does not mean a sleeping pad is not for you. A quality soft topper can help improve the best of beds, as well as the worst.
These products come in various thicknesses and material types, so do your research before making your selection. Hopefully, this guide has helped and you are now on your way to your best night's sleep.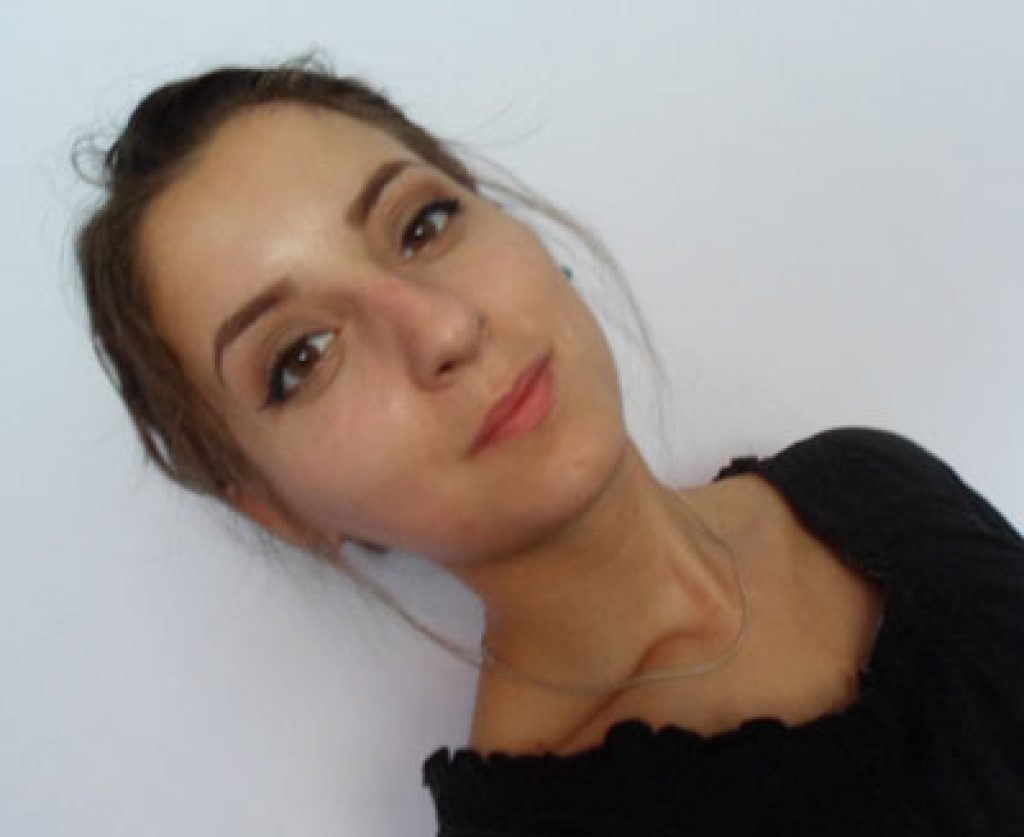 Olivera Jancikin
Content Writer
About Author
Olivera is a content writer for Sleep Advisor and is enthusiastic about sleep. She firmly believes in the benefits of daytime naps on top of getting a full 8-hour sleep at night.