Transparency Disclosure – We may receive a referral fee for products purchased through the links on our site...

Read More

.
Disclaimer - Nothing on this website is intended to be a substitute for professional medical advice, diagnosis, or treatment...

Read More Here

.
Lower back pain may be causing you to lose valuable sleep, leaving you feeling sluggish by the time morning rolls around. Back pain affects people of all ages, but there are definitive steps you can take to stave off that pain and feel better.
One of the best ways to reduce back pain is to make sure your bedding is providing you with adequate support while you sleep. If it's not, adding the right mattress topper should easily fix this. In this guide, we'll walk you through the best mattress toppers for back pain, including their descriptions, reasons why we love them, and what makes each one unique.
Top 5 Mattress Toppers For Back Pain Sufferers
LUCID 3" Ventilated Memory Foam
Cooling Gel-Infused Foam
Soft Feel
Ventilated Design
7 Size Options
Aimed at providing you with a pain-free sleep experience, this ventilated mattress topper is made entirely from memory foam.
The pad is 3-inches thick, making it a medium-firm topper that people of different sizes can use. Even if you don't have any type of back pain, this mattress topper can be an appealing option and should provide you with a good night's sleep.
Why do we love it?
The topper's memory foam is soft and cushy, allowing for the pad to quickly mold to the shape of your body and reduce pressure.
Additionally, there are hundreds of ventilation holes evenly spaced throughout the topper to enhance overall heat retention.
This open-cell construction also allows for even weight distribution, preventing any unwanted dips.
Ultimate Dreams Full 3" Talalay Latex Medium
3 Firmness Options
Durable Latex Build
Bamboo Cover
STANDARD 100 by OEKO-TEX® certified
Latex mattress toppers have a reputation for durability and are considered a fantastic option for back, neck, and shoulder support. They should easily adjust to your body, creating an ideal environment for spinal alignment while you sleep.
For these reasons, the Talalay model from Ultimate Dreams is a popular product in today's sleep market. Featuring a 3-inch blended latex pad, it's specifically designed to feel more luxurious while you sleep.
What makes it stand out?
This pad is made out of the most durable material in the industry, making it a great choice for those who want a product designed to last longer.
The mattress topper features evenly spaced holes that distribute your weight throughout the topper. This should guarantee that your body will remain in an optimal position.
Sleep Innovations 4-Inch Dual Layer
2 Firmness Options
Removable and Washable Cover
CertiPUR-US® Certified
This mattress topper combines therapeutic comfort and support thanks to its memory foam and pillow top. This combination is also great since the memory foam is more durable, which means the product will last longer.
The product is 4-inches thick. The first two inches are made of premium memory foam molded with the SureTemp technology, and the other two are made out of plush microfiber.
Why it made our list
The premium memory foam allows for air circulation and optimum sleeping temperature.
The product's plush microfiber is designed to offer a gentle cradle effort as you sleep.
The pad's strong and comfortable design make it a viable option for consumers.
Gel Memory Foam Topper
Gel-infused Memory Foam
CertiPUR-US® Certified
Made in the USA
Ideal for Firmer Beds
This is a thinner option that's ideal for firmer beds. If you want to add comfort to your medium or super-firm mattress, this topper should be a great choice.
The pad comes with a contemporary open-cell structure design to stop heat accumulation, and it also helps distribute your weight evenly, relieving back pressure. With 3.3 pounds per cubic foot, the topper's low-density rating compliments these abilities.
Why we picked it
The product is made out of certified gel memory foam, which is a highly-regarded material that should last for years to come.
Because the topper is thinner, it is a good fit for anyone with a firmer bed that needs a little extra comfort and support.
What Should You Consider Before Buying a Mattress Topper for Back Pain?
Sleep Position
If you're looking for a mattress topper to solve your back pain, you might want to ask yourself first if you're sleeping in a position that could be causing you back pain. If you are, you might try changing up your sleeping position to one that is a bit better on your back, like sleeping on your side or back.
However, if you don't want to change how you sleep, you'll want to consider getting a mattress topper that supports you in your preferred sleeping position.
Back Sleepers – In general, back sleepers do well with mattress toppers that don't add too much squishiness. In fact, back sleepers require a relatively firm mattress to keep the spine in alignment all night. A soft mattress topper will cause your spine to sink down, throwing off your alignment, and likely worsening your back pain.
Luckily, if you're a back sleeper, according to experts this is the best position1 for your spine. Just make sure you're not sleeping on a mattress that is too soft, and if you are, consider changing out the mattress or adding a firmer mattress topper.
Stomach Sleepers – Unfortunately, people prone to back pain shouldn't be sleeping on their stomachs. This is because this position allows your torso to sink deep into the mattress, which might result in your back arching, which will almost always lead you to back pain.
If you absolutely must sleep on your stomach for whatever reason, we recommend sleeping on a firmer mattress or adding a mattress topper that adds firmness and support, rather than comfort and plushness. Also try using a thin pillow to keep your neck in proper alignment while you're sleeping.
Side Sleepers – Sleeping on your side is the most popular2 sleeping position. Unlike stomach and back sleepers, side sleepers should be using a softer mattress.
If you have a firmer mattress, you'll do well getting a mattress topper that adds some plushness and contouring, rather than firm support. This is because you'll want some give so that your shoulders and hips can sink down into the mattress and feel cushioned. If you do already have hip or shoulder issues and you sleep on your side, a firmer mattress topper might exacerbate these problems rather than help.
You might also try using a body pillow, which goes in between your arms and in between your knees while you're sleeping, sort of like a giant teddy bear, to keep your spine, hips, and shoulders comfortable and in alignment.
Firmness
If you go for a softer solution, it might not be as good to your back. The alignment of your spine could become compromised, increasing the radiating pain in your lower back area. While a soft bed could feel a lot more comfortable, chances are you wouldn't be able to resolve the issues with your lower back.
A medium-firm mattress topper is usually the preferred solution as it tends to combine comfort with convenience, and it promotes proper spine alignment. However, keep in mind that the thickness, as well as the density of your pad, would also be predicated on the mattress itself. With this being said, if you have an extra-firm mattress, topping it with a thick and super-firm pad is likely to make it rock solid, hence somewhat uncomfortable, regardless of your preference.
On the other hand, if your mattress is extra-soft, you'd like to pair it with a firmer pad in order to promote serious spine alignment without sacrificing the comfort.
However, when choosing a top-rated mattress topper for back problems, you should avoid super soft and super-firm pads. Try to find the golden middle ground and get a medium-firm pad that provides you with the proper spine alignment while not sacrificing comfort at the same time.
Get More Info: Best Firm Mattress Toppers


How Hip Pain Affects Your Decision
The joints in your body, including the sockets of your hips, are generally affected by the overall type of support that you receive when you are lying in bed. Traditionally, people used to believe that firm mattresses and pads are best for hip pain sufferers. Nevertheless, throughout the last few years, this has been proven to be wrong as there is no one size which fits all.
With this being said, when it comes to hip pain, shoppers have long had quite a few different options. Affordable, comfortable and convenient alternatives to rock-solid beds are readily available thanks to plush memory foam as well as to latex. These are softer materials which are going to conveniently contour your body in an attempt to provide the ultimate support for hip pain and reduce it considerably.
So, what if you have a firm mattress and you start feeling a radiating pain in your hip area? Should you go ahead and buy a new one? Absolutely not – there are far better alternatives. A mattress topper for hip pain relief could easily help you out – it's a lot cheaper and convenient than having to purchase a brand new mattress altogether.
Keep in mind, though, that places which bear the weight of our bodies, such as hip joints, are considered to be pressure points. These are the areas which are pressed significantly deeper into the mattress, and that's what creates pains and aches.
Therefore, if your bed is a soft one, you might even have to go for a firm mattress topper to make up for it. The most convenient option would be the one which supports your back and provides you with proper spine alignment, while at the same time relieving the pressure on your hips.
Your Weight
Your weight will also have a critical role when choosing your topper. If you are a plus size sleeper, which usually means that you weigh more than 230 pounds, medium-level firmness is unlikely to provide you with enough support to help your back pain issues. In other words, you need a bed pad capable of withstanding your overall weight without bottoming out.
The best topper has to be able to handle the additional compression generated by the higher weight of your body. Therefore, in this particular example, a mattress pad with a thickness of more than 4 inches and density larger than 5 pounds per cubic feet should be amongst the most optimal choices.
On the other hand, if you are lighter, a medium-firm mattress topper might be the best call as it's going to provide you with proper spine alignment while keeping your bed incredibly comfortable. You want to avoid using overly soft mattress toppers as they are unlikely to provide your back with the necessary support, regardless of your weight or the location of your back pain.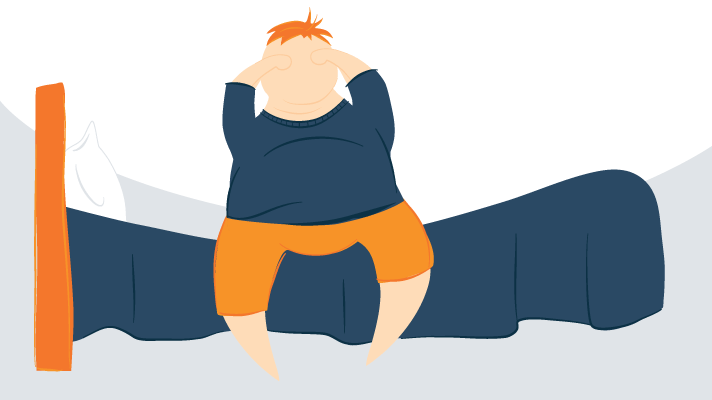 Thickness
The thickness of your topper is another essential factor, especially for back sleepers. This is a metric that determines the firmness of the pad as well as the overall level of support that it could offer.
A topper designed for back pain relief should have a medium thickness that's able to deliver a proper balance between conformability and balance, perfectly intended for relief of your back pain issues. Anything more than 4 inches or less than 2 inches might have a questionable effect, so aim for a pad ranging in this particular thickness range.
Need more info? Learn how to choose the right thickness of a mattress topper.
Density
The density is also going to determine the overall effectiveness of the topper. The density of different pads starts as low as about 2 pounds per cubic foot (PCF). The most common options on the market provide densities of between 2 and 3 PCF.
However, just as it is with the thickness, you should aim for the golden middle-ground. Toppers with medium-level densities are the best when it comes to back pain, regardless of its location and intensity. Pads with densities of between 3 and 5 pounds per cubic foot are what you should be looking for.
This density range offers a a balance of spinal support, comfort, and durability. They allow protruding body parts such as back shoulders and the buttocks to sink a bit while aligning them with your back to prevent or relieve back pain.
What is more, this type of density will properly distribute the entire weight of your body, hence relieving pressure points like your hips.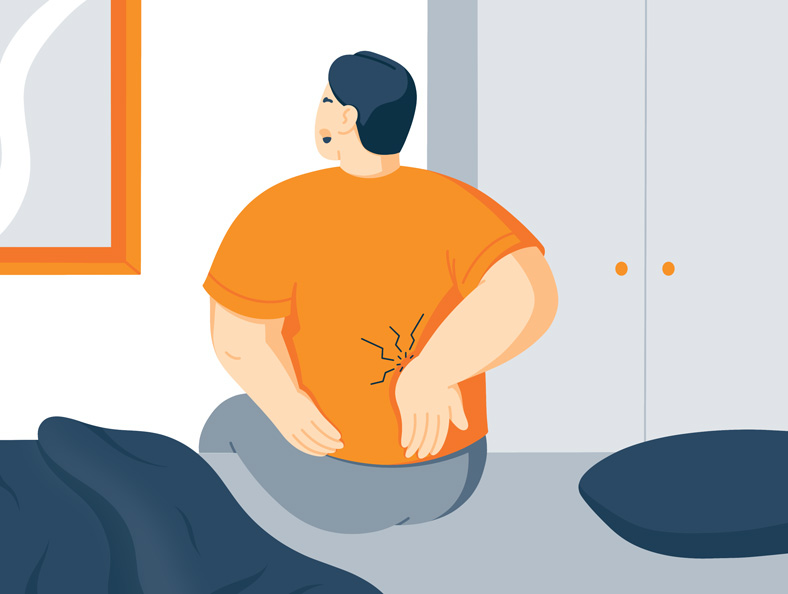 Size
When choosing the best topper for back pain, you should make sure that it fits your mattress perfectly. Therefore, making the necessary measurements in advance is essential. Keep in mind that pads come in a range of different sizes, and it shouldn't be too hard to find the right fit.
If you are shopping online, though, we also encourage you to check out customer reviews to find out whether other customers had any issues with the product sizing. This would quickly enable you to determine whether or not it's the right call.
Contouring and Pressure Relief
If you have back pain, in addition to "support," you want to be on the lookout for words like "contouring" and "pressure relief" when shopping for a mattress topper. A contouring mattress topper will mold itself to the shape of your body.
Memory foam mattress toppers are famous for doing this, giving sleepers that classic "hug-like" feeling. In this way, your spine should be in its proper alignment– as in, about the same position it is in when you're standing up straight– and your hips and shoulders should feel supported and cushioned as well.
A too-firm or even too-soft mattress can put a lot of pressure on your spine if you sleep on your stomach or back and on your hips and shoulder if you sleep on your side. Adding a mattress topper that is contouring will help relieve some of this pressure and ultimately, relieve some of your back pain.
Price
Luckily buying a mattress topper for back pain is a whole lot less expensive than replacing your mattress. The mattress toppers we've reviewed are mostly in the 100-200 dollar range, but a latex mattress topper is going to cost you a bit more.
This is something to keep in mind if you're on a specific budget. Foam mattress toppers tend to be more economical and cushioning, whereas latex mattress toppers will be more expensive and give a little more bounce.
Material Quality
We've included mattress toppers with high quality materials. Not all mattress topper materials are created equal, though, and you'll want to keep this in mind on your search.
For example, a lot of memory foam mattress toppers will provide the contouring you need for a painful back, but they might also overheat you at night since memory foam, unless specifically designed to regulate temperature, can be hot.
Poly foam is another material that you'll likely come across. This foam is inexpensive, but it also won't last you as long as a higher quality material like memory foam or latex.
For quality materials, you might end up paying a bit more upfront, but it will save you money and (actual) pain down the line. Mattress toppers made from high quality materials will last you longer and will also be more supportive to a painful back.
What's the Best Type of Mattress Topper for Back Pain?
Of course, another critical consideration that you ought to account for is the material of the topper. Here are the most convenient options.
Memory Foam
This is a material specially designated to help with the cushioning of your mattress. When it comes to thickness, memory foam bed toppers come in three different sizes: 2, 3, and 4 inches. Memory foam has the convenient ability to adjust to your body's shape, allowing for a snug fit to help with back pain.
People weighing over 230 pounds should consider the thickest options while others might find it more suitable and comfortable to go for 2 or 3-inch pads. They provide a combination of back support and comfort, fostering optimal sleep.
Gel memory foam is a commonly used topper material that makes memory foam even more comfortable. makes the solution particularly comfortable. The main difference is that gel pads also promote proper temperature distribution.
Read Our Full Guide: Best Memory Foam Bed Toppers
Latex
Latex toppers can provide constant support to your back, keeping your body neutral to help prevent back pain from worsening. They are also known for being highly responsive, which means they quickly respond to your movements to prevent even the slightest sleep disturbances. Latex is temperature-neutral, so you shouldn't have any concerns about becoming too warm at night because of your topper.
The quality of these mattress toppers is substantially high. Though they are on the pricier side, their durability gives them exceptional value.
Polyfoam
Polyfoam is a synthetic material made from petroleum. Though it is similar to memory foam in makeup, polyfoam doesn't have the added chemicals that give memory foam that distinct "melting" feeling.
This commonly-used foam is often sold as a cheaper alternative to memory foam. Polyfoam does offer pressure relief and cushioning, but it won't last you as long as memory foam. These mattress toppers also tend to have a distinct chemical smell when first unopened. This smell isn't harmful and should go away within a few days.
Down
Down mattress toppers are luxurious, super-soft, and tend to be expensive. They are made from the softest down feathers from geese, ducks, and swans, and feel fluffy and cushioning. These types of mattress toppers will not contour to the body and redistribute weight like a latex or foam mattress topper will but will mostly just provide cushioning.
These aren't ideal for those with back problems or pain since they won't add much support or contouring.
Down Alternative
Down alternative mattress toppers are similar to down mattress toppers in that they provide a lot of cushioning and plushness; not a lot of contouring and support. They are made to feel soft like down feathers but are made from synthetic polyester materials.
They are a less expensive option than a down mattress topper. Again, though, they won't provide a lot of support for those with back pain.
Feather
Feather mattress toppers are similar to down. In fact, these feathers come from the same place –a goose, duck, or swan. Whereas down is made from the birds' soft, almost fur-like insulation feathers, feather mattress toppers will be made from the birds' wing and back feathers.
Feather mattress toppers will be plush and likely heavier than down or down alternative toppers. They won't provide much additional support or contouring but will add softness that might flatten out during the night.
Feather mattress toppers will be less expensive than down, though they come with the risk of the feathers' quills poking you.
What Causes Back Pain?
Back pain can manifest throughout your entire back area, regardless of whether its source is in your lower, mid, or upper back. Of all the parts of your back, though, lower back pain is the most common. This is because it's the most pressurized area, carrying the load of your entire upper body.
Lower back pain is also common after a back injury. After all, this part of the spine is doing a lot of work, keeping you balanced and receiving the force of impact when you walk, jump, run, or even sit, and the lumbar discs can wear down over time. After years of wear and tear on these discs, they may no longer do their job of providing cushioning between the vertebrae and bone, which can cause a herniated or "slipped" disc.
Aside from wear and tear or an acute injury, back pain can be caused by improper shoes, sitting on an uncomfortable chair throughout the day, a sedentary lifestyle, pulling a muscle, sleeping on the wrong mattress, or lying in an unsupportive position.
According to the University of Rochester Medical Center3, putting a small pillow underneath the back of your knees while sleeping on your back will support the natural curve of your back. For stomach sleepers, they recommend placing a flat pillow underneath the stomach and pelvis area, as well as using a flat/low-loft pillow beneath the head.
If you sleep on your side, placing a firm pillow between your knees should help your upper leg from pulling your spine out of alignment. You can fill in the gaps between your body and the mattress topper, too, to help keep your spine in alignment. Though, of course, buying a mattress topper that contours well to your body will have the same effect.
We mentioned above that sleeping on the wrong mattress could cause back problems, and included in this is the mattress' firmness. A study4 found that people who slept on medium-firm mattresses had better outcomes for their back pain, not just while sleeping, but throughout the day as well.
Find Out More: How to Sleep Better With Lower Back Pain
Frequently Asked Questions
Can a mattress topper help relieve back pain?
Sleeping on a bed that is medium-firm, rather than soft or firm, has been proven to help relieve back pain4. Getting a mattress topper that makes your bed medium-firm (adds cushioning to a too-firm mattress or adds firmness to a too-soft mattress) should help relieve back pain due to the wrong mattress.
Be sure you're looking for a mattress topper that is contouring and pressure-relieving as well. Memory foam and latex are great options for this.
Is a mattress topper different from a mattress pad?
A mattress topper and a mattress pad serve two different functions. A topper is meant to noticeably change the firmness level of a mattress. They can be anywhere from 1 to 4 inches thick and are made from a variety of materials like memory foam, latex, feather, down, or down alternative.
A mattress pad, on the other hand, is meant to protect your mattress from things like liquids, accidents, or dirt. They are usually only 1 or 2 inches thick at most and aren't designed to noticeably change the feel of the mattress.
Which mattress topper is best for back pain?
If you're looking for a mattress topper to help with back pain, look for one that is medium-firm and contouring. A contouring mattress topper will mold itself to the shape of your body, supporting the alignment of your spine and relieving pressure on your hips and shoulders. Memory foam and latex are great mattress topper materials for those with back pain. Avoid mattress toppers that are too soft (like feather or down) as they won't provide much additional support.
What mattress topper should I get for pain in the lower back and hips?
If you have lower back and hip pain it might be because your mattress is too firm. Look for a mattress topper, like a memory foam topper, that will contour to the shape of your body, filling in the gaps between your body and the mattress. The topper should feel medium-firm and cushion your low back and hips so that there aren't big gaps between your body and the mattress topper.
Can a mattress topper cause back pain?
Buying the wrong mattress or mattress topper for your body and sleeping position can cause back pain. If you buy a mattress topper that adds too much softness or firmness, you might add to your back pain.
The key is finding a mattress topper that is around medium-firm and keeps your spine in proper alignment. This means, your spine should be as straight as it is when you are standing, whether you sleep on your back, stomach, or side. Back and stomach sleepers can sleep on firmer mattress toppers, whereas side sleepers might want to get a mattress topper that is slightly softer and more contouring to cushion their hips and shoulders.
What mattress topper thickness is best for back pain?
If you have back pain, you should look for a mattress topper with a medium thickness so that it won't sink in too much and will provide the pressure relief your back needs. Aim for a mattress topper somewhere between 2 and 4 inches.
Conclusion
Whether it is stemming from an injury, an operation, a desk job, or from your mattress itself, adding a supportive mattress topper can be a game changer for your back. Make sure you're looking for one somewhere between 2 and 4 inches that is medium-firm, rather than soft or firm. Materials like memory foam and latex will probably serve you best and avoiding super-soft mattress toppers that don't offer much additional support will help your back in the long run.
The products we review here are always going to be high quality and good for the back. If you have back pain, make sure you're getting a high-quality mattress topper. Sure, it might cost you a bit more in the short term, but it could save you a lot of pain and money down the line.
"Back, Side or Stomach: Which Sleep Position Is Best for You?". Cleveland Clinic. https://health.clevelandclinic.org/back-side-stomach-sleep-position-best/. 2021.
Schjelderup Skarpsno, Eivind., Jarle Mork, Paul., et. al. "Sleep positions and nocturnal body movements based on free-living accelerometer recordings: association with demographics, lifestyle, and insomnia symptoms". Nature and Science of Sleep. https://www.ncbi.nlm.nih.gov/pmc/articles/PMC5677378/. 2017.
"Good Sleeping Posture Helps Your Back". University of Rochester Medical Center. Webpage accessed October 26, 2023. https://www.urmc.rochester.edu/encyclopedia/content.aspx?ContentTypeID=1&ContentID=4460.
Kovacs, Francisco M., Abraira, Victor. "Effect of firmness of mattress on chronic non-specific low-back pain: randomised, double-blind, controlled, multicentre trial". National Library of Medicine. https://pubmed.ncbi.nlm.nih.gov/14630439/. 2003.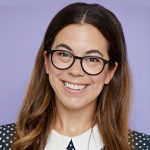 Jill Zwarensteyn is the editor for Sleep Advisor and a certified sleep science coach. She is enthusiastic about providing helpful and engaging information on all things sleep and wellness.
Based in Los Angeles, she is an experienced writer and journalist who enjoys spending her free time at the beach, hiking, reading, or exploring new places around town.
She's also an avid traveler who has a personal goal of being able to successfully sleep on an airplane someday.