Transparency Disclosure – We may receive a referral fee for products purchased through the links on our site...

Read More

.
Purchasing a mattress pad is an effective way to improve your quality of sleep without spending a fortune.
Not only could one of the best mattress pads adjust the feel of your bed to provide additional comfort and support, but it should also protect your mattress from dust, allergens, stains, and other contaminants that can shorten the lifespan of your mattress.
A mattress pad is a layer of cushiony material placed on top of your mattress and underneath your sheets. Mattress pads come in a variety of materials, including cotton, polyester, and down alternative. There are also many great hypoallergenic choices on today's market for those with allergies. Pads are thinner than mattress toppers but normally run thicker than protectors, so they work as a great middle-ground option for consumers.
In this review guide, we'll share our top 6 picks for the best mattress pads for your bedding.
6 Top Rated Mattress Pad Reviews
Nolah Bamboo Mattress Pad
Made of 100% bamboo viscose, the Nolah Bamboo Mattress pad is a great choice for hot sleepers seeking extra comfort on their mattress.
Sleep Advisor Score
4.90 / 5
The Nolah Bamboo Mattress Pad is a soft and smooth cushioning pad that elevates your sleeping experience. It's made with 100 percent viscose from bamboo and other eco-friendly materials, making it hypoallergenic, moisture-wicking, and breathable.
Bamboo is a temperature-neutral fabric that wicks moisture away naturally. This way, the pad stays cool and fresh while remaining cozy when the nights are cold. Also, bamboo fibers are antibacterial and hypoallergenic, so this pad is a great choice for those struggling with allergies. The Nolah Bamboo mattress pad comes in six standard sizes and fits beds up to 15 inches tall.
Why do we like it?
This mattress pad comes with the OEKO-TEX® certification, meaning it's free of dyes, pesticides, toxins, and harmful chemicals.
The Nolah Bamboo Mattress Pad is safe in a washer and dryer. Use cold water when washing and medium heat when tumble drying.
Best Bamboo Mattress Pad

Cozy Earth Bamboo Mattress Pad
The Cozy Earth Bamboo mattress pad is a cooling, moisture-wicking mattress pad that will keep your mattress clean and protected. Perfect for sleepers looking for that extra comfort for their mattress.
Sleep Advisor Score
4.90 / 5
If you're looking to add extra comfort to your bed space while staying cool, you should consider bamboo. This material is naturally adept at cooling, which is ideal if you're someone who wakes up in the middle of the night hot and sweaty.
The Cozy Earth Bamboo Mattress Pad is made from 100 percent bamboo viscose to promote both comfort and temperature regulation. The company also implemented design enhancements to ensure a perfect fit with most mattresses. First, the pad comes with a 360-degree elastic hem to provide a secure fit. Second, this pad is made to fit over mattresses up to 20 inches high.
Why should you buy it?
Cozy Earth provides a fantastic trial and warranty deal for their mattress pad. This pad comes with a 100-night trial and a 10-year warranty, which shows the brand stands behind their product.
Best Organic Mattress Pad
Saatva Organic Mattress Pad
This Saatva mattress pad is one of the best choices for those looking for an organic pad. The Saatva Organic Mattress Pad is diamond-quilted plush layers that add comfort and protection to your mattress. The pad comes in nine sizes and fits mattresses up to 16 inches tall.
This one is made from GOTS-certified organic cotton, so it's chemical-free and safe  for people with allergies. The pad's 300 thread count cotton adds coolness and comfort to any mattress, regardless of the type. Plus, the side panels are woven with 4 percent spandex, featuring a silicone elastic band for added security.
What makes it unique:
The Saatva Organic Mattress Pad is safe to wash in a machine using cold water and no bleach. You can also tumble-dry it, but make sure you use a gentle cycle with little heat.
Cotton is highly breathable, so this Saatva may be the perfect choice if you usually sleep hot at night.
Best Cooling Mattress Pad
Puffy Mattress Pad
The Puffy Mattress Pad is a hypoallergenic mattress pad designed to keep you cool at night. It's Oeko-Tex 100 certified making it chemical free and safe for all sleepers.
Sleep Advisor Score
4.50 / 5
The Puffy Mattress Pad is designed to deliver cooling comfort all year round. The pad is made with highly breathable fabric to prevent hot flashes and overheating. Plus, it's hypoallergenic and resists bacteria build-up, benefitting those with allergies.
The pad features bamboo fabric that's naturally cooling and breathable, which should help hot sleepers sleep better. In addition, the bamboo fabric is organic and easy to maintain as it doesn't collect dust, mites, mold, or mildew. This Puffy pad fits mattresses of all sizes, so it's an easy match to whatever mattress you have at home. And, Puffy offers a 101-night trial for sleepers to test the pad before purchasing.
What makes it special:
Puffy offers an industry-leading lifetime warranty with its mattress pad. This is a nice touch on top of the long trial period the company offers to protect your purchase.
Best Hypoallergenic Mattress Pad
Nectar Mattress Protector
Four Sizes Available
50-Night Trial
5-Year Warranty
Waterproof
This Nectar is a mattress protector and a barrier against dust and dirt. In addition, the protector is 100 percent waterproof, protecting against spills for those who enjoy their coffee in bed. Another thing worth noting is that the pad has a breathable cotton cover to stay cool, comfortable, and clean for the longest time.
The pad is seamless, featuring a quilted top layer for added cushioning and comfort. Plus, it's stretchy to fit most beds up to 22 inches tall. The brand offers four sizes, so it should fit most mattresses. This Nectar is a good choice for single individuals and couples, as it's noiseless when they move around.
What makes it stand out:
This Nectar is resistant to stains and spills because it's waterproof. It keeps liquids off your mattress, which gives you enough time to remove and clean it. Machine-washing and tumble-drying are recommended but on a low setting.
Helix Plush Mattress Topper
The Helix Plush mattress topper adds a thin layer of plushness and quilting to the top of a mattress. It doesn't dramatically change the firmness or feel, but does add a bit of luxurious plushness.
Sleep Advisor Score
4.40 / 5
The Helix Plush Mattress Topper features Revoloft Cluster fiberfill for a long-lasting shape and a comfortable feeling. The bamboo fibers are soft to the touch but still more resilient than cotton, allowing the pad to return to its original shape.
This mattress pad is hypoallergenic and breathable, so it's a good choice for people struggling with allergies. In addition, it's safe to use on sensitive skin since there's less chance of bacteria build-up, even with frequent use. The pad comes in six standard mattress sizes and has extra-deep pockets to fit a wide range of beds. And the needle baffle box stitching traps the fill inside, ensuring that the fiberfill doesn't gather in single areas of the pad.
What makes it stand out:
This Helix mattress pad is easy to maintain as it's safe to wash in a washing machine. However, it's best to use cold water and mild detergent only to avoid potential damage. You can also tumble-dry it but with little heat.
What Is a Mattress Pad?
There are no standard definitions that can help you identify a mattress pad as opposed to other kinds of products. For many, it may be a subtle matter of degrees in features like thickness, design, and proposed purpose.
For most pads, the purpose is to add a touch of softness while protecting it from the lion share of typical damage. For the most part, mattress pads are less than an inch thick and contain stretch fabric or elastic that allows them to be fitted to the bed much like a fitted sheet.
Mattress Pad vs Mattress Topper vs Mattress Protector
A lot of folks use these terms interchangeably, but there are subtle differences in design and intent that can help you tell them apart.
A product more than one inch thick that provides an additional comfort layer that changes the feel of your mattress is likely a topper. These lay right on top of the bed, and some have elastic placement straps to secure it. The materials are sometimes covered in fabric, but in many cases, they are not.

If your purchase is less than an inch thick and only intended to provide a low shift in the amount of comfort while providing some damage control, it is probably a mattress pad. The thinner material can protect your mattress from most damage, but that is not its sole purpose. These products are rarely waterproof but often quite breathable.
Finally, protectors are often even thinner than mattress pads and some wrap around the entirety of the mattress. Their sole purpose is to provide a tight layer of protection between the mattress and the outside world and are often equipped to shield the bed from higher volumes of liquid from spills and provide a resistant surface to most allergens. These rarely change the feel of the bed, though some complain that they can make the mattress a touch hotter than it would be without the cover. For more, see our article on how to tell the difference between a Mattress Pad vs Mattress Protector.
Which Accessory Is Best for Your Needs?
The packaging and advertising for most of these products can point you in the correct direction. After all, what you require in your mattress enhancement is often described on the website or box. Some features may be more subtle, so we'll help break down what you should be looking for based on your needs.
If You Want Support: We recommend a firmer product that significantly alters the support in your existing mattress. This is often the case with older mattresses that are breaking down. If your budget is tight, one of the best mattress toppers could buy you time for a fraction of the price of a new mattress.


---

If You Want to Adjust Firmness and Feel: Again, you're probably looking for a mattress topper, as these are thick enough to adjust the feel of your existing bed. Some are as many as 4 to 5 inches thick, and depending on materials used, can make your bed firmer or plusher. If you only need a slight upgrade in plushness, a pad might be thick enough.


---

If You Want to Protect the Bed: If you're only looking to protect your mattress and not cushion it, you're going to want to look for one of the best mattress protectors. These have waterproof capabilities, enhanced shielding features, and allergen deterrents. However, pads may be a possible alternative if your needs are more general. If you don't expect spills or moist conditions, a mattress pad may provide all of the protection you need.


---

If You Want a Hypoallergenic Sleep: This depends on your degree of need. If your allergies are severe, a mattress protector may be able to shield you from more contaminants than a pad. Still, many pads are designed to be resistant to most allergens and may be sufficient.


---

If You Want to Reduce Noise from a Protector: The waterproof materials that some protectors contain can make crinkling noise when you move around. A pad will make less noise but probably offer less protection.
Mattress Pad Buying Guide
Types of Mattress Pads
The type of material in your padded cover will make a difference in how it performs, how long it holds up, and how much protection it offers.
Cotton
Cotton is a natural material, so it's more expensive than synthetic materials. There are organic and non-organic choices, and many products offer a blend of cotton with other types of fabrics.
Cotton products, in general, are more eco-friendly and require fewer chemicals to process.
For those looking for durability, cotton is a fantastic choice. One of its mechanical properties is wet strength, so it can resist breaking down even when wet.
To maintain a healthy sleep environment, you'll need to wash your bedding regularly. Cotton bedding retains its shape and usefulness even after several washings.
---
Wool
Wool, organic and non-organic, offers a more natural sleep surface than other kinds of materials, and this material has some useful properties unique to its structure.
Typically, this product is harvested from sheep, then carded and processed into fabric. Lambswool is often softer and a lot more expensive.
Wool is popular because of its temperature control. Heat can travel through the material easily so it shouldn't congregate close to your skin when you're hot. The materials can insulate well when temperatures are chillier. It also has a superior ability to wick away moisture, ideal for those who tend to sweat while they sleep.
If you're looking for a wool product, be sure to read the care instructions carefully as they may vary, though most products are machine washable. Buying a high-quality mattress pad made from wool may be expensive, but the material will likely last you a long time.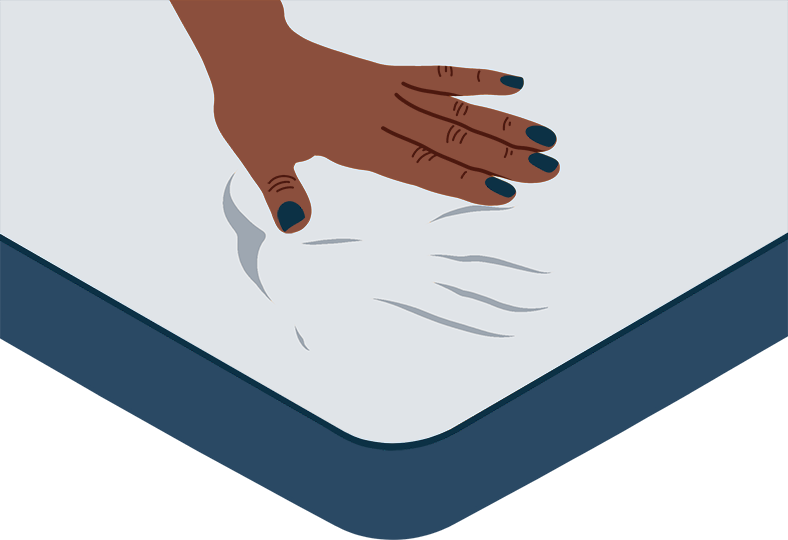 Feather
Despite some misleading claims, there's a difference between feather and down, as these come from different parts of the bird. Feathers have quills, but down does not.
Feathers are often found in pillows due to their cloud-like comfort, adjustability, and optimal breathability, which helps you keep cool. In pads, their function is largely similar.
Naturally sourced feathers are often expensive, but there are many feather alternatives that aim to mimic the feel without harming the actual bird or triggering allergies.


---
Memory Foam
Also called visco-elastic foam, this is a material commonly found in mattresses, but some pads have begun to incorporate thin layers of it into their construction.
Originally developed by NASA, this material becomes more malleable as it heats up and slowly conforms to your shape to maximize pressure relief.
There are few materials do better to cushion pressure points, but they can sleep hot. Luckily, modern memory foams incorporate heat-conducting materials to help keep temperatures regulated.
Products that incorporate these foams often are covered in breathable cover fabrics that incorporate heat regulating features. Thin memory foam is also not likely to cause repositioning problems as it can in mattresses.


---
Latex
Latex emerged in recent years as an alternative to memory foam. Though it offers slightly less conformance, it's response time makes it easy to move around in and move air through. The result is cooler bedding.
There are natural choices and synthetic choices, and there are also a number of different latex processing methods that can change the feel of this versatile material.
Dunlop tends to be more natural, somewhat more dense, and less consistent. Though Talalay requires more chemicals in its processing, the result is a springier and lighter sleep experience.
This can be a pricey material, so adding a latex mattress pad to the top of your bed may be more cost-effective with this material than purchasing a 100% latex mattress.


---
Other Fibers
There are many other materials, fabrics, and blends that are common in mattress pads. Some of these choices include polyester, rayon, viscose, microfiber, or other synthetics that are processed from polymers.
Many steer away from synthetics because they are less sustainable, and this is a legitimate concern. However, a product that is at least partially poly-based does have some advantages. For instance, these usually are less prone to wrinkling, can hold up through washings, and are more easily designed to be hypoallergenic than some of their more all-natural alternatives.
Viscose has a soft feel that is very similar to silk but at a fraction of the price, which may make your sheets slide on easier.
Old-fashioned synthetics are often rough and scratchy, but this is not the case with newer blends.
How A Mattress Pad Attaches to the Bed
Be sure to examine your choice carefully before deciding which attachment method is best.
The vast majority of mattress pads incorporate some kind of stretch fabric that fits around the bed much like a fitted sheet. These choices either contain elastic in the hem of the skirt or incorporate a stretch fabric on the side panels that wrap around the corners of your bed.
Some pads completely encase the mattress, guaranteeing that the entirety of the surface is covered and cannot come loose. Other mattress pads may include elastic straps that button or are sewn onto the pad's cover to fit around the corner of the mattress. This more minimalist approach is usually more adjustable than fitted pads for beds of varying heights.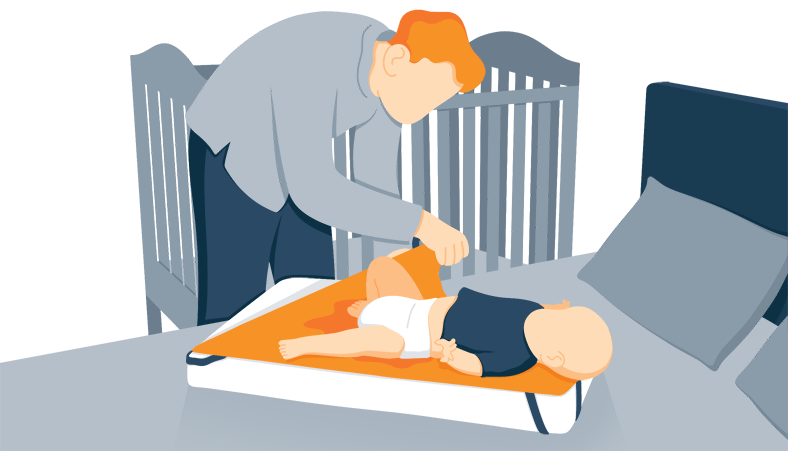 Finding a pad that fits your bed exactly is ideal for several reasons. Firstly, a pad that is too tight or too big will slip off the corner and force your sheet to come loose when you move around in bed. Secondly, an overly large cover may bunch up in spots underneath your sheet and create uncomfortable pressure points.
Mattress Pocket Depth
Take a ruler and measure how thick your mattress is, and this will tell you how deep the pockets need to be on a mattress pad that is fitted. Most product description will tell you the maximum number of inches that the brand can accommodate, and bear in mind that a tighter fitting pad is more likely to come loose and it may be more advantageous to invest in deeper pockets.
How to Find the Best Cooling Mattress Pad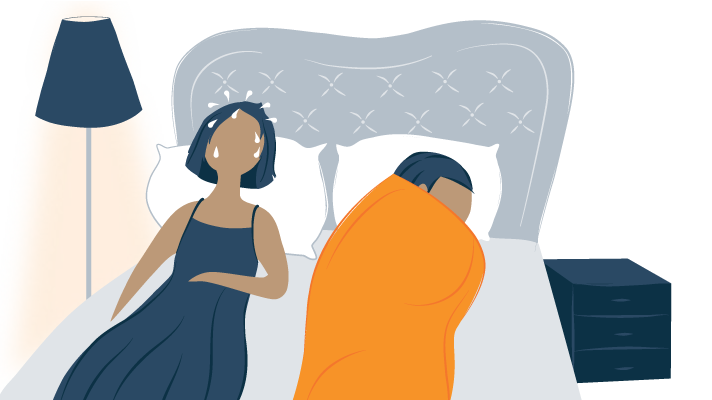 Take note of what kind of materials are used in each brand and how conducive they are to airflow because breathable materials will let hot air escape. Some might also contain extra features like phase-change technology that can help keep the temperature at a comfortable equilibrium.
Explore our top picks for the best cooling mattress pads.
Special Features
There are a variety of extra features that a product might contain that may tip the balance when deciding which to purchase.
Some brands offer money-back guarantees, which is great if you're worried about fit or temperature. You can try the product out in your home to see if its right. Some companies can give you up to 30 nights to 10 years to decide.
Special quilting and the design and placement of the fill may give you a better idea of how durable the product is and if the filling is likely to remain evenly distributed or may move around. Read reviews to get a better idea of how these things perform long term.
Mattress Pad Pros and Cons
On the upside, a great mattress pad can offer some damage protection to your mattress without restricting airflow and making the bed uncomfortably hot. Materials, depending on the loft, may give your mattress a slight upgrade in plushness, which may be all that stands in the way between you and the perfect amount of pressure relief.
That said, they will not improve the firmness or support in a bed that is wearing out and cannot significantly alter the feel of your mattress. Furthermore, they cannot offer waterproof protection against more severe spills and stains. Mattress pads that are ill-fitting can have a tendency to come loose or bunch up underneath you, causing discomfort.
Mattress pads are a good happy medium between the other types of mattress covers because they deliver the best of both worlds. A lot depends on what specifically you're looking to do to your sleep space and what kind of bedding you require for your personal comfort.
Frequently Asked Questions About Mattress Pads
Are they waterproof?
Not typically, no. Products marketed as mattress protectors are far more likely to provide protection from severe spills, such as urine or dumped drinks on a mattress. If these are concerns of yours, you may want to invest in a protector. For more info, check out our guide for the best waterproof crib mattress pads.
Are mattress pads thick or thin?
That depends on your definition of thick and thin, but generally, pads are thinner than 1 inch. Some are significantly thinner and other choices are called "overstuffed" because they achieve a higher loft with additional fill. If you're looking for something thicker, you may want to look at mattress toppers.
What's the difference between a mattress topper and a mattress pad?
Mattress toppers are often thicker and intended to change the feel of your mattress to a firmer or softer feel. Mattress pads, on the other hand, are often thinner so they provide less of a change in feel. But they're also ideal for protecting your mattress against any contaminants.
Conclusion
There's a reason that pads are so popular, and investing in the right one can extend the life of your mattress and give you a little extra pillowing to rest upon. Not all pads are created equal, though. Be sure to evaluate all the features to get a good idea of what you're looking for the product to do before you make a purchase.
A different in material, loft, or attachment method may make all the difference in the world in finding the product that is right for you and whomever you share your bed with. Make sure you find the correct match for your mattress, as well, because an ill-fitting pad could find you waking up face-first on a bare mattress. No one wants that.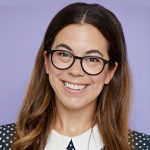 Jill Zwarensteyn is the editor for Sleep Advisor and a certified sleep science coach. She is enthusiastic about providing helpful and engaging information on all things sleep and wellness.
Based in Los Angeles, she is an experienced writer and journalist who enjoys spending her free time at the beach, hiking, reading, or exploring new places around town.
She's also an avid traveler who has a personal goal of being able to successfully sleep on an airplane someday.