Purchasing a mattress pad is an effective way to improve your quality of sleep without spending a fortune.
Not only could one of the best mattress pads adjust the feel of your bed to provide additional comfort and support, but it should also protect your mattress from dust, allergens, stains, and other contaminants that can shorten the lifespan of your mattress.
A mattress pad is a layer of cushiony material placed on top of your mattress and underneath your sheets. Mattress pads come in a variety of materials, including cotton, polyester, and down alternative. There are also many great hypoallergenic choices on today's market for those with allergies. Pads are thinner than mattress toppers but normally run thicker than protectors, so they work as a great middle-ground option for consumers.
In this review guide, we'll share our top 6 picks for the best mattress pads for your bedding.
5 Best Mattress Pads
Sleep Advisor's Testing Methodology
At Sleep Advisor, our product reviews are based on findings from in-person tests that allow us to have a genuine understanding of how the product feels and performs.
For this roundup, we prioritized features that are especially important for mattress pads. We paid special attention to components such as topper thickness, support elements, motion transfer, and cooling features.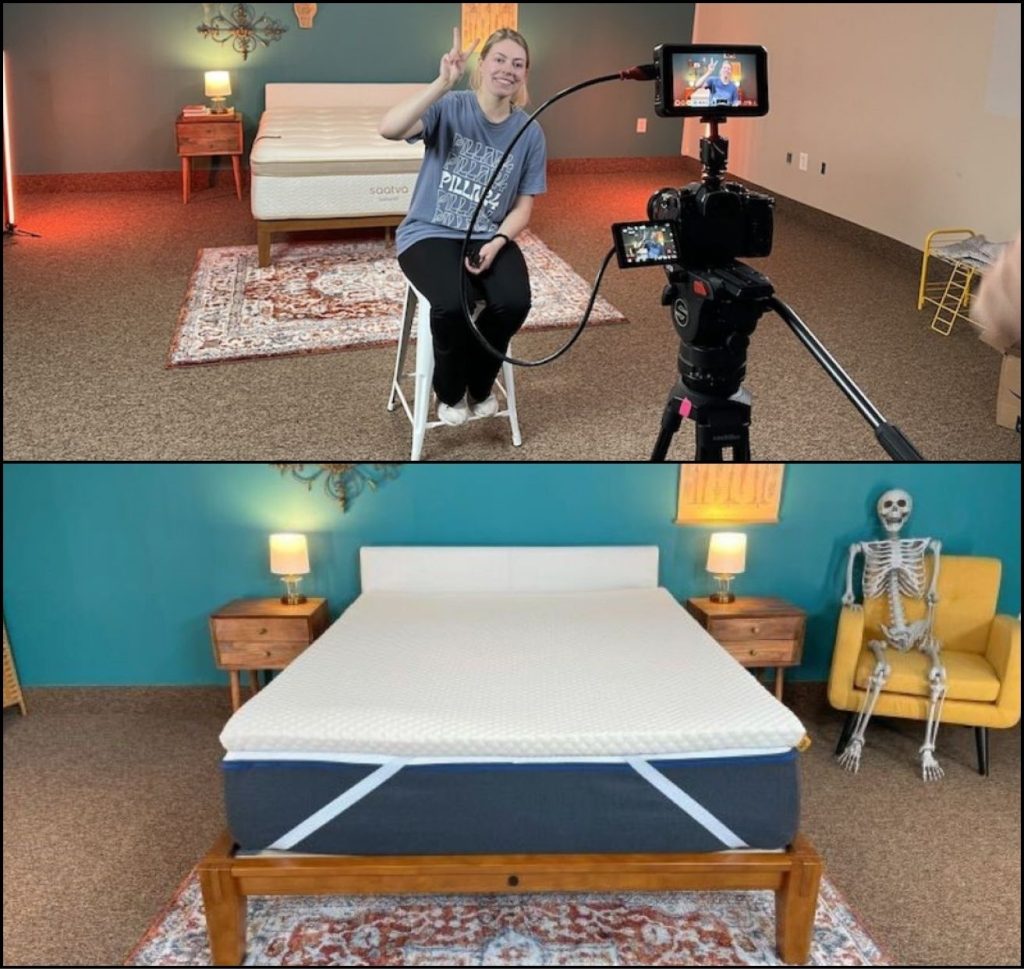 5 Top Rated Mattress Pad Reviews
Best Bamboo Mattress
Cozy Earth Bamboo Mattress Pad
The Cozy Earth Bamboo mattress pad is a cooling, moisture-wicking mattress pad that will keep your mattress clean and protected. Perfect for sleepers looking for that extra comfort for their mattress.
Sleep Advisor Score
4.90 / 5
If you're looking to add extra comfort to your bed space while staying cool, you should consider bamboo. This material is naturally adept at cooling, which is ideal if you're someone who wakes up in the middle of the night hot and sweaty.
The Cozy Earth Bamboo Mattress Pad is made from 100 percent bamboo viscose to promote both comfort and temperature regulation. The company also implemented design enhancements to ensure a perfect fit with most mattresses. First, the pad comes with a 360-degree elastic hem to provide a secure fit. Second, this pad is made to fit over mattresses up to 20 inches high.
Why should you buy it?
Cozy Earth provides a fantastic trial and warranty deal for their mattress pad. This pad comes with a 100-night trial and a 10-year warranty, which shows the brand stands behind their product.
Best Organic Mattress Pad
Saatva Organic Mattress Pad
This Saatva mattress pad is one of the best choices for those looking for an organic pad. The Saatva Organic Mattress Pad is diamond-quilted plush layers that add comfort and protection to your mattress. The pad comes in nine sizes and fits mattresses up to 16 inches tall.
This one is made from GOTS-certified organic cotton, so it's chemical-free and safe for people with allergies. The pad's 300 thread count cotton adds coolness and comfort to any mattress, regardless of the type. Plus, the side panels are woven with 4 percent spandex, featuring a silicone elastic band for added security.
What makes it unique:
The Saatva Organic Mattress Pad is safe to wash in a machine using cold water and no bleach. You can also tumble-dry it, but make sure you use a gentle cycle with little heat.
Cotton is highly breathable, so this Saatva may be the perfect choice if you usually sleep hot at night.
Best Cooling Mattress Pad
Puffy Mattress Pad
The Puffy Mattress Pad is a hypoallergenic mattress pad designed to keep you cool at night. It's Oeko-Tex 100 certified making it chemical free and safe for all sleepers.
Sleep Advisor Score
4.50 / 5
The Puffy Mattress Pad is designed to deliver cooling comfort all year round. The pad is made with highly breathable fabric to prevent hot flashes and overheating. Plus, it's hypoallergenic and resists bacteria build-up, benefitting those with allergies.
The pad features bamboo fabric that's naturally cooling and breathable, which should help hot sleepers sleep better. In addition, the bamboo fabric is organic and easy to maintain as it doesn't collect dust, mites, mold, or mildew. This Puffy pad fits mattresses of all sizes, so it's an easy match to whatever mattress you have at home. And, Puffy offers a 101-night trial for sleepers to test the pad before purchasing.
What makes it special:
Puffy offers an industry-leading lifetime warranty with its mattress pad. This is a nice touch on top of the long trial period the company offers to protect your purchase.
Best Hypoallergenic Mattress Pad
Nectar Mattress Protector
This Nectar is a mattress protector and a barrier against dust and dirt. In addition, the protector is 100 percent waterproof, protecting against spills for those who enjoy their coffee in bed. Another thing worth noting is that the pad has a breathable cotton cover to stay cool, comfortable, and clean for the longest time.
The pad is seamless, featuring a quilted top layer for added cushioning and comfort. Plus, it's stretchy to fit most beds up to 22 inches tall. The brand offers four sizes, so it should fit most mattresses. This Nectar is a good choice for single individuals and couples, as it's noiseless when they move around.
What makes it stand out:
This Nectar is resistant to stains and spills because it's waterproof. It keeps liquids off your mattress, which gives you enough time to remove and clean it. Machine-washing and tumble-drying are recommended but on a low setting.
Best Plush Mattress Pad
Helix Plush Mattress Topper
The Helix Plush mattress topper adds a thin layer of plushness and quilting to the top of a mattress. It doesn't dramatically change the firmness or feel but does add a bit of luxurious plushness.
Sleep Advisor Score
4.40 / 5
Read Full Review
The Helix Plush Mattress Topper features Revoloft Cluster fiberfill for a long-lasting shape and a comfortable feeling. The bamboo fibers are soft to the touch but still more resilient than cotton, allowing the pad to return to its original shape.
This mattress pad is hypoallergenic and breathable, so it's a good choice for people struggling with allergies. In addition, it's safe to use on sensitive skin since there's less chance of bacteria build-up, even with frequent use. The pad comes in six standard mattress sizes and has extra-deep pockets to fit a wide range of beds. And the needle baffle box stitching traps the fill inside, ensuring that the fiberfill doesn't gather in single areas of the pad.
What makes it stand out:
This Helix mattress pad is easy to maintain as it's safe to wash in a washing machine. However, it's best to use cold water and mild detergent only to avoid potential damage. You can also tumble-dry it but with little heat.
Sleep Advisor's Testing Methodology
Sleep Advisor's goal is to provide you with the best mattress pad available. To do so, we thoroughly evaluate each product to give you a comprehensive overview of the materials and construction, as well as how it performs across a variety of categories.
For more on our testing methodology, visit our product review process page.
What to Look For in a Mattress Pad
Materials
Cotton – Cotton is a natural material, so it's more expensive than synthetics. There are organic and non-organic choices, and many products offer a blend of cotton with other types of fabrics. Cotton is durable, and one of its mechanical properties is wet strength, so it can resist breaking down even when wet. Cotton bedding can retain its shape and usefulness even after several washings.
Wool – Wool, whether it's organic or non-organic, offers a more natural sleep surface, and it's great for temperature control. The material can insulate well when temperatures are chillier, and it has a superior ability to wick away moisture for those who sleep hot. Most wool products are machine washable, but we recommend checking the label first. Buying a high-quality wool mattress pad may be costly, but the material will likely last you a long time.
Feather – Feathers are often found in pillows due to their cloud-like comfort, adjustability, and optimal breathability, which helps you keep cool. In pads, their function is largely similar. Naturally-sourced feathers are often expensive, but there are many feather alternatives that aim to mimic the feel without harming the actual bird or triggering allergies.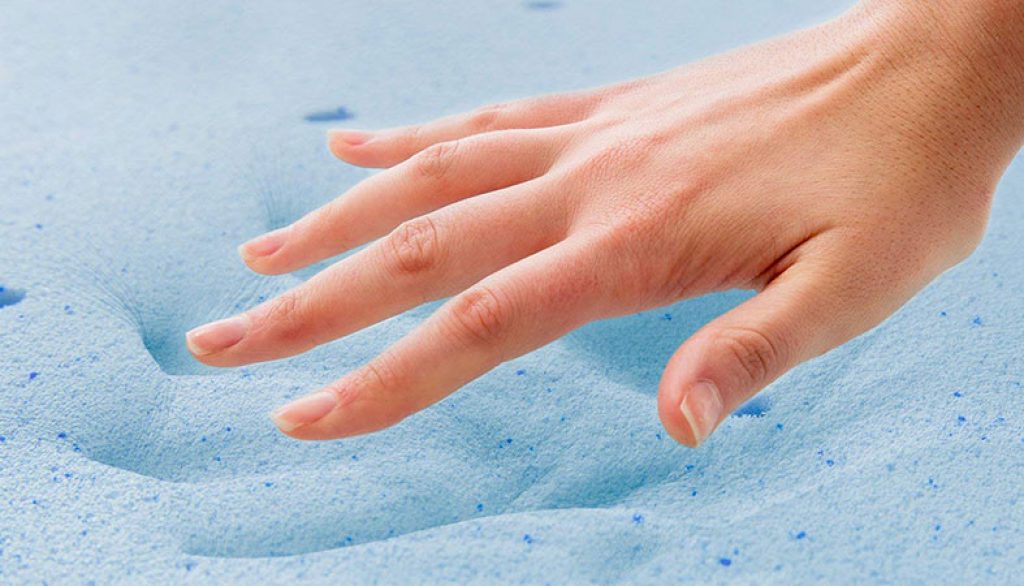 Memory Foam – Memory foam is commonly found in mattresses but has made its way to other sleep products as well, including pads. Memory foam becomes more malleable as it heats up and slowly conforms to your shape to maximize pressure relief. Modern memory foams often incorporate heat-conducting materials to help prevent heat retention and are typically covered in breathable fabrics. If you're a hot sleeper who loves memory foam, those cooling capabilities are key.
Latex – Though it offers slightly less conformance, Latex's response time makes it easier to move around on, and the material is naturally cool. Latex is also highly durable, though often more expensive. There are natural choices and synthetic latex products, along with different latex processing methods that can change the feel of this versatile material. Dunlop tends to be more natural, somewhat more dense, and less consistent. Though Talalay requires more chemicals in its processing, the result is a springier and lighter sleep experience.
Other Fibers – Other materials that can be found in pads include polyester, rayon, viscose, microfiber, or other synthetics that are processed from polymers. While synthetics are less sustainable, a product that is at least partially poly-based does have some advantages. For instance, these usually are less prone to wrinkling, can hold up through washings, and are more easily designed to be hypoallergenic than some of their more all-natural alternatives. Viscose has a soft feel that is very similar to silk but at a fraction of the price, which may make your sheets slide on more easily. Old-fashioned synthetics are often rough and scratchy, but this is often not the case with newer blends.
Sleep Position
Back sleepers and combination sleepers tend to sleep best on medium-firm mattresses. In the case of combination sleepers, medium-firm beds are more versatile for multiple sleep positions, and for back sleepers, this feel is often best for both support and pressure relief. Therefore if these sleepers have a firm bed, a softer mattress pad may help provide a more medium-firm overall feel.
Stomach sleepers need a firmer surface in order to keep their hips elevated. If you sleep on your stomach, you may want a pad that can offer additional firmness. With side sleepers, they could benefit from a softer mattress pad because these help relieve pressure around their hips and shoulders.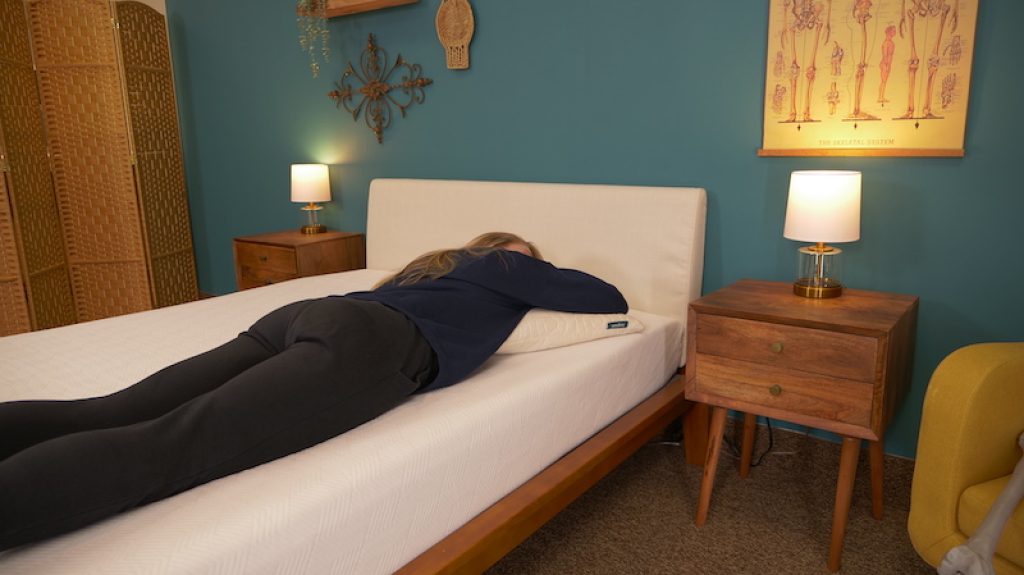 Firmness
If you want support, we recommend a firmer product that significantly alters the support in your existing mattress. This is often the case with older mattresses that are breaking down.
Thickness
In general, mattress pads are thinner than toppers, which means they're going to provide less cushioning and support compared to a topper. In the event you need a more substantial adjustment to your bed space, we'd recommend going with a mattress topper instead.
Durability
Durability can influence how long your mattress pad lasts. Generally, mattress pads and toppers last three to five years, though a product made with poor-quality materials that aren't very durable could shorten this lifespan.
Cooling
Take note of what kind of materials are used in each brand and how conducive they are to airflow because breathable materials will let hot air escape. Some might also contain extra features like phase-change technology that can help keep the temperature at a comfortable level.
Explore our top picks for the best cooling mattress pads.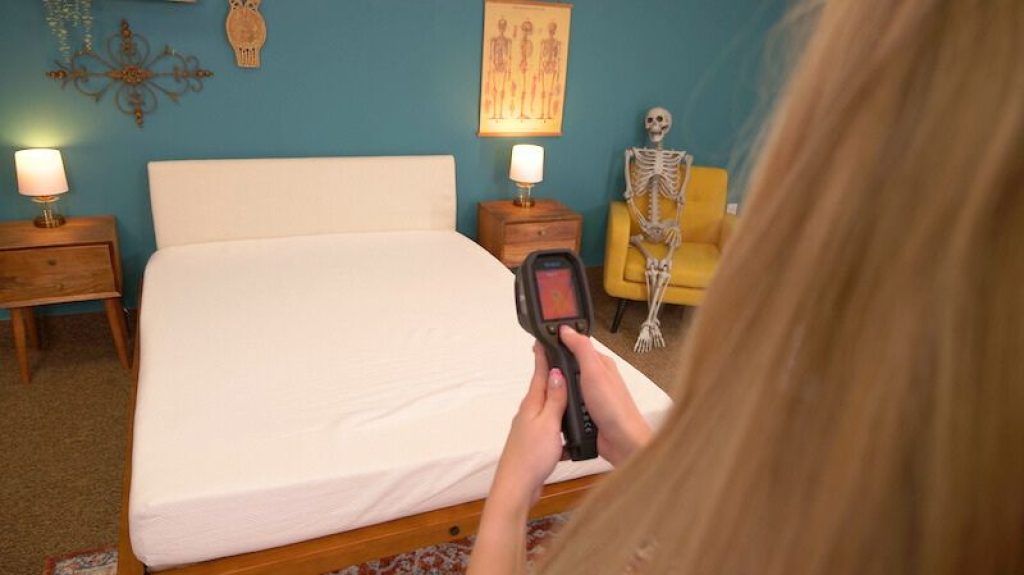 Motion Isolation
If your partner's nocturnal movements wake you up, you will likely appreciate the motion-isolating capabilities of a mattress pad made from memory foam. A memory foam pad may absorb the motion created by your sleeping partner and allow you to sleep undisturbed.
Sex
A latex mattress pad may make the movements and repositioning associated with sex better for couples. Latex is a bouncy and responsive material that quickly snaps back to shape after pressure from body weight has been put on it. This prevents couples from feeling stuck down in the mattress.
Pressure Relief
Pressure can build up around the shoulders, neck, lower back, and hips throughout the night, which can cause you to wake up with aches and pains. A memory foam mattress pad can gently cradle your body and may serve as a convenient way to add pressure-relieving properties to your mattress.
Edge Support
If your bed noticeably sags when you sit or sleep on the edge, it is lacking edge support. If you would like to add some support to your mattress, you may want to consider a firm mattress pad. Enhanced edge support can give couples more space and help those with mobility issues get in and out of bed more easily.
Budget
Mattress pads can be a budget-friendly way to change the feel of your bed because they are considerably less expensive than a mattress. There are mattress pads in many different price ranges. Plus, you may be able to score more savings if you shop during major holiday sales.
Trial & Warranty
If you're shopping online for a mattress pad, it's a good idea to ensure that there's a trial and warranty available for the product. These will likely be shorter than sleep trials and warranties for mattresses, but they can give you peace of mind to ensure the pad is a good fit for your needs.
Mattress & Sheet Compatibility
Your mattress pad should correspond with your bed size. If your pad is too small or too large, it likely won't secure to your bed properly, and this may cause it to shift around throughout the night.
Additionally, your sheets correspond to your mattress size, they should fit over the mattress pad without difficulty, so you will want to make sure that the pockets of the fitted sheets you own are deep enough to do so.
Benefits of a Mattress Pad
Mattress protection – A great mattress pad can offer some damage protection to your mattress in the event of accidents or spills.
Added plushness – Adding a pad may give your mattress a slight upgrade in plushness, which may be all that stands in the way between you and the perfect amount of pressure relief.
Extend mattress use – A mattress pad can help extend the life of your mattress.
Cheaper alternative – Mattress pads are considerably less expensive than a new mattress, providing a great way to improve your bed space on a budget.
Mattress Pad vs. Mattress Topper vs. Mattress Protector
A lot of people may use these terms interchangeably, but there are subtle differences in design and intent that can help you tell them apart.
Topper
A product more than 1 inch thick that provides an additional comfort layer that changes the feel of your mattress is likely a topper. These lay right on top of the bed, and some have elastic placement straps to secure them. The materials are sometimes covered in fabric, but in many cases, they are not.
Pad
If your purchase is less than an inch thick and only intended to provide a subtle comfort shift while also protecting your mattress, it is probably a mattress pad. The thinner material can protect your mattress from most damage, but that is not its sole purpose. These products are rarely waterproof but often quite breathable.
Protector
Protectors are often even thinner than mattress pads and some wrap around the entirety of the mattress. Their sole purpose is to provide a tight layer of protection between the mattress and the outside world. They are often equipped to shield the bed from higher volumes of liquid from spills and provide a resistant surface to most allergens. These rarely change the feel of the bed, though. For more, see our article on how to tell the difference between a mattress pad and a protector.
Best Mattress Pad FAQs
Do mattress pads provide support?
Depending on the type of mattress pad that you get, some can provide additional support to your mattress. If you are looking for a more supportive mattress pad, check out those made from memory foam or latex. That being said, if you need more substantial support, it's best to go with a topper or an entirely new mattress altogether.
Are mattress pads waterproof?
Mattress pads are not typically waterproof. Products marketed as mattress protectors are far more likely to provide protection from severe spills, such as urine or dumped drinks on a mattress. If these are concerns of yours, you may want to invest in a protector. For more info, check out our guide for the best waterproof crib mattress pads.
Are mattress pads thick or thin?
That depends on your definition of thick and thin, but generally, pads are thinner than 1 inch. Some are significantly thinner and other choices are called "overstuffed" because they achieve a higher loft with additional fill. If you're looking for something thicker, you may want to look at mattress toppers.
What's the difference between a mattress topper and a mattress pad?
Mattress toppers are often thicker and intended to noticeably change the feel of your mattress to a firmer or softer feel. Mattress pads, on the other hand, are often thinner so they provide less of a change in feel. However, they're also ideal for protecting your mattress against any contaminants.
Our Final Thoughts
Mattress pads can help modify the feel of your mattress and provide additional protection for your bed space. This will come in handy if you have purchased a bed that may be too soft or too firm for your sleep position or body type. Given that they cost considerably less than a mattress, mattress pads are also a cost-effective way to add life to your mattress.
Jill Zwarensteyn
Editor
About Author
Jill Zwarensteyn is the Editor for Sleep Advisor and a Certified Sleep Science Coach. She is enthusiastic about providing helpful and engaging information on all things sleep and wellness.