We've all had those dreams where you wake up feeling like you're going to fall right out of bed. As unpleasant as those dreams may be, it's even more upsetting to experience falling out of bed.
If you find yourself falling in the middle of the night or slipping off the mattress when you try to sit on the edge, your bed likely has poor edge support.
Being able to rest comfortably on the entire mattress is crucial to a good night's sleep. We'll go over what edge support is, what benefits you can gain from quality edge support, and which mattresses do it best.
What Is Edge Support?
Edge support describes the level of reinforcement around the outside of the bed and the materials that maintain mattress structure. Essentially, the quality of a mattress' edge support refers to how reliable the edge of the mattress is for sitting or sleeping.
A couple of the primary functions of edge support are to prevent your mattress from sagging on the edges and ensure that you can safely sleep anywhere on your bed.
Mattress manufacturers use various materials to create edge support, from firmer foam to reinforced coils. Naturally, some of these materials work better than others.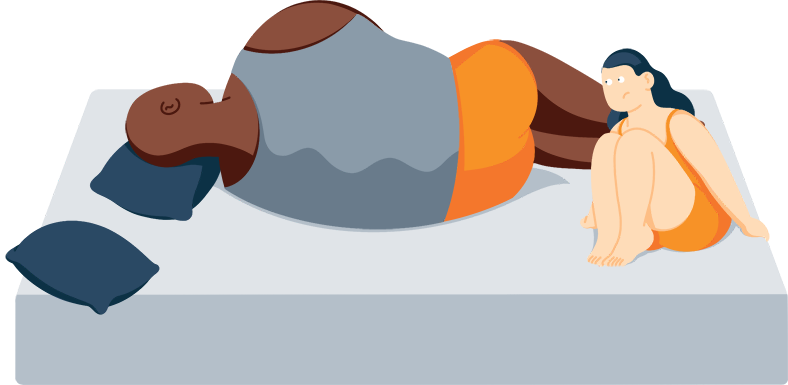 Do I Need Extra Edge Support?
Edge support is a factor that all sleepers should consider when purchasing a top mattress. However, for some, high-quality edge support is one of the most critical factors in buying a mattress.
Reliable edge support should play a role in mattress choice for couples and sleepers who weigh more than 230 pounds. Couples benefit from the ability to use the entire mattress during sleep or sex. People who experience body aches, including back pain, or those who experience difficulties with mobility can also benefit significantly from good edge support.
Reinforced edges make it easier to sleep anywhere on the mattress and get in and out of bed. Sleepers weighing under 130 pounds or individuals who exclusively sleep in the middle of the mattress may not need to consider edge support.
Read More: Best Mattresses for 2023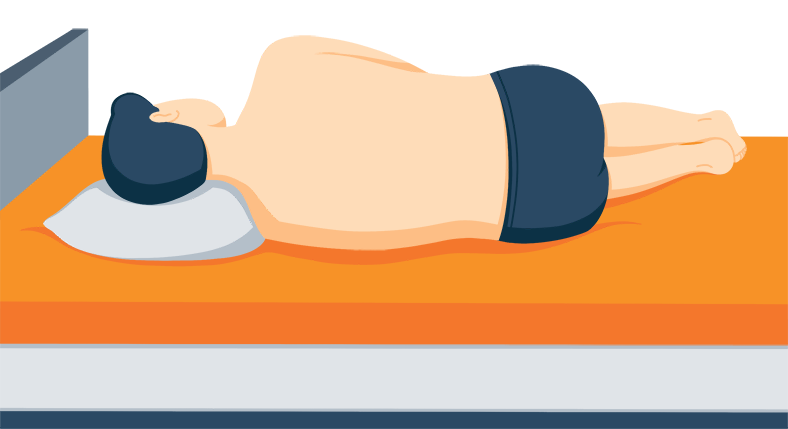 What Are the Benefits for Plus-Size Sleepers?
While everyone can benefit from edge support, plus-size people will notice the most significant advantages of this particular mattress feature. Individuals over 230 pounds will see increased comfort, security, and more usable space on a mattress with high-quality edge support.
Creates More Comfort
Everyone wants to feel comfortable when they get in bed. For heavier people, finding a comfortable and supportive mattress can be frustrating. Choosing a mattress that boasts edge support as a feature will ensure that bigger sleepers will feel relaxed and supported.
Reinforced edges increase the longevity of your mattress. Sleepers over 230 pounds can experience their mattresses sagging after a few years of use. Edge support keeps the bed in shape for longer so that you can get the most out of your investment. Those who sit on the edge of the mattress while getting ready in the morning will also notice more stability from a bed with edge support.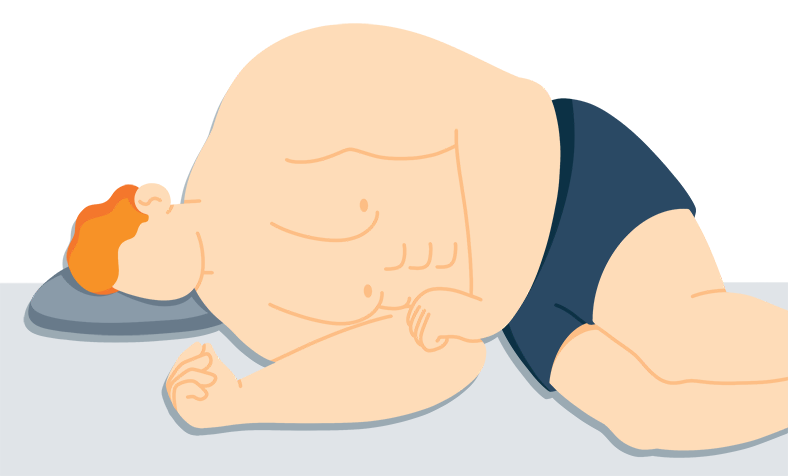 Ensures Safe Sleeping
Falling off of the bed is no fun, not to mention highly dangerous! A mattress with stabler edge support makes for a much safer sleep surface than a mattress without bolstered edges—more substantial materials along the perimeter of the bed help keep you in place all night.
If you are a combination sleeper, meaning that you like to change positions frequently at night, you can rest easy knowing that firmer edges should prevent you from rolling out of bed. You should also be able to sleep comfortably on the edge of the mattress without experiencing any sliding or slipping.
Expands Space In Bed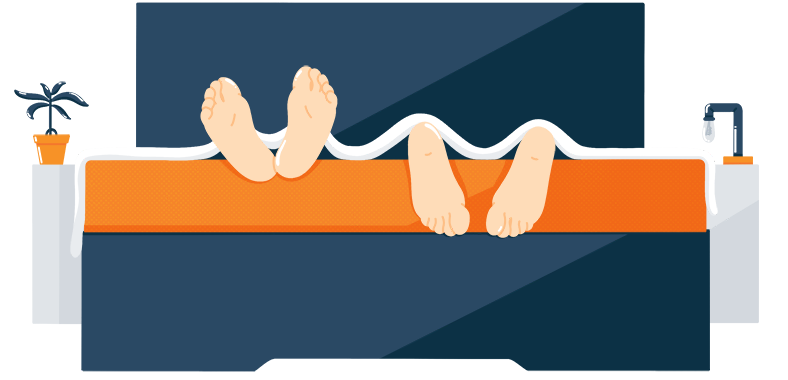 Regarding sleeping on the edge of the bed, more durable edges increase the usable sleeping surface area. With every part of the mattress functional, you gain more space for sleeping, sex, or sitting.
Increased surface area is especially beneficial for couples fitting two bodies onto one mattress. When you sleep on a mattress with good edge support, you can say goodbye to bumping your partner during a position change or feeling as if the only usable real estate on the bed is the center.
No matter whether you share your bed or if you simply enjoy spreading out at night, being able to use the whole mattress comfortably is a win.
Need help? Check out our complete best mattress for heavy people guide.
Edge Support vs. Mattress Material - Which Is More Important?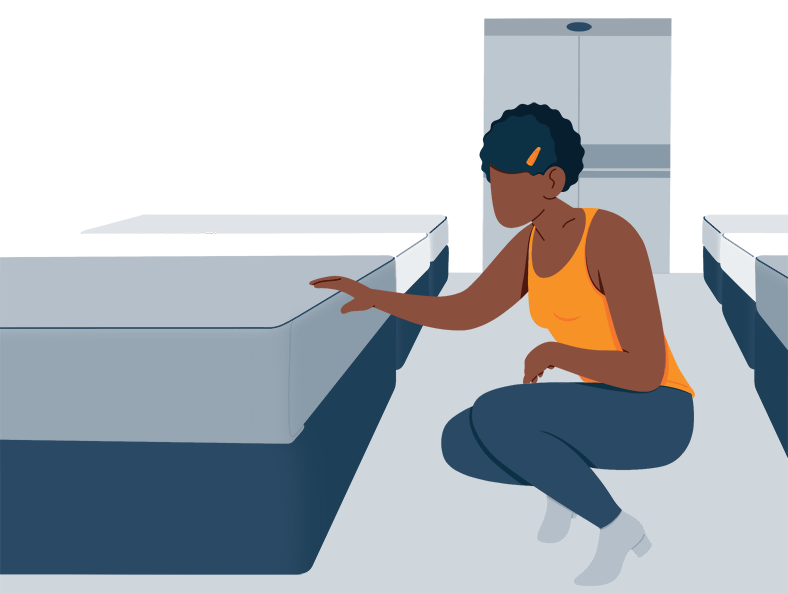 Memory Foam Mattress
Latex Mattress

Hybrid Mattress
Innerspring Mattress
Frequently Asked Questions
What can I do about mattress sagging?
When your mattress starts to sag, it could be time to go mattress shopping, but there are a few things you can do before a replacement becomes imperative. If you notice your mattress sagging, you might extend its longevity by rotating or flipping it (if you have a flippable mattress).
Ensure that your mattress has a good foundation. Without the proper support, your mattress can't support your needs and will show signs of wear and tear more quickly. Using the appropriate foundation and rotating your mattress every few months can keep your bed from sagging for longer.
Need more info? Check out our guide on how to fix a sagging mattress here.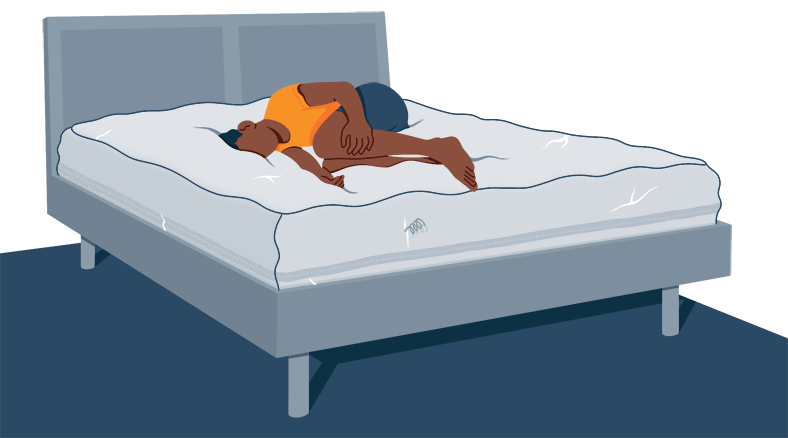 How do I improve edge support?
If you want to increase the edge support of your existing mattress, a few of the following methods may help. Ensuring that your mattress has an appropriate and supportive base will help ensure that your bed's edge support works the way it should. Platform frames, or frames that feature rows of slats with little space, provide a reinforced surface that aids in edge support.
You can also add a firm mattress topper to create a stronger edge. However, this is a temporary fix if your mattress has already started sagging. If the edge support on your bed contains memory foam, you may be able to firm it up by decreasing the room temperature.
Does every mattress need extra edge support?
No. Some firmer beds already have the support that is needed at the edges. However, softer materials such as memory foam and latex mattresses do not inherently have reinforced edges, so a perimeter layer could be helpful.
However, structurally, edge support is not required to support a memory foam mattress unless you plan to sleep or sit on the edge of the bed.
Extra edge support in hybrid and innerspring mattresses maintains the bed structure and creates a better sleep surface. Innerspring and hybrid mattresses without quality edge support may not last as long as models with reinforced edges.
Conclusion
Overall, edge support is something that all sleepers need to consider when searching for a new mattress. Though not all mattresses feature extra edge support, it is a must in hybrid and innerspring beds.
If you are sharing your bed with a partner, you're a plus-size sleeper, or you just like getting the most out of every inch of your mattress, edge support is a feature you should look for when buying a bed. Without edge support, your hybrid or innerspring mattress is more prone to sagging, and you're more inclined to fall out of bed without a reinforced barrier to keep you in place.
Resources:
Katie is a content writer and serial hobby collector who enjoys naps almost as much as her pets do. When she isn't writing, she likes to ride her motorcycle, catch Pokemon with her hubby, and practice yoga with her dog.