Transparency Disclosure – We may receive a referral fee for products purchased through the links on our site...

Read More

.
If you're a heavy person who tends to wake up with achy joints or pain in the lower back, it may be because your bed doesn't adequately support you. However, you don't have to buy a new bed right away. Instead, consider a mattress topper.
Mattress toppers are intended to change the feel and performance of your bed. This can help you improve your sleep without having to invest in an entirely new mattress. That being said, heavier people need extra support, which means you can't just go with any mattress topper. Instead, you need a topper made that's suitable for plus-size bodies.
In this review, we'll discuss the best mattress toppers for heavy people and their pros and cons. We'll also go through important features like firmness, materials, and all the other qualities you should consider before deciding on one of these toppers.
Sleep Advisor's Testing Methodology
We test mattress toppers similarly to how we test mattresses. To start, we try them in various sleeping positions to evaluate how they respond to things like movement and pressure. We also test for qualities like temperature regulation, pressure relief, edge support, motion isolation, and more.
Saatva Graphite Mattress Topper
A luxurious topper with contouring support from its graphite infusion.
Sleep Advisor Score
4.80 / 5
Read Full Review
The Saatva mattress topper is made from a 3-inch layer of memory foam with graphite infusions. The topper is meant to improve overall sleep quality, especially for people who sleep hot. This one works with all Saatva mattresses, but since it comes in standard sizes, it should work equally well with other brands.
Memory foam is an excellent material for pressure relief as it contours the curves. As you lie on this topper, you should feel your body slowly sinking just enough to relieve pressure and tension in the shoulders, hips, and knees.
Memory foam is also good for motion isolation, so you don't have to worry if you or your partner are restless sleepers. Moving around on one side of the topper shouldn't cause too much commotion on the other side, even though it's only 3 inches tall.
As mentioned, the topper is infused with graphite, which helps cool the surface for those who sleep hot. In addition, it features a moisture-wicking organic cotton cover that's naturally breathable and treated with the brand's exclusive Guardin® antimicrobial treatment. This helps keep the surface free of bacteria, mold, and mildew.
Pros
Secure fit – Saatva's memory foam topper has four elastic bands on each corner to help secure it onto your mattress of choice.
180-night trial – The company gives you 180 nights to test how this topper fits your needs and preferences.
Cons
It's pricey – This mattress topper is on the pricey side, so it may be a bit too much for budget shoppers.
Non-removable cover – Although it's pricey, it noticeably lacks one of our favorite features to look for, which is a removable cover.
Avocado Organic Latex Mattress Topper
Excellent for pressure relief and joint support, this hypoallergenic topper has two firmness options.
Sleep Advisor Score
4.60 / 5
The Avocado Organic Latex topper is an excellent choice for heavy people who want an eco-friendly product. This topper comes with multiple certifications, including GOLS and GOTS, so you can be sure it comes from safe and sustainable sources. The topper combines organic and natural materials such as latex, cotton, and wool into a 2-inch construction perfect for heavy sleepers.
Although it's available in two firmnesses, we suggest the Firm model for those over 200 pounds. The topper allows only a bit of cushioning to relieve pressure in the hips, knees, and shoulders. However, sleepers are unlikely to sink too deeply, which means the spine should remain neutral when sleeping on your back. The topper provides gentle support, contouring the curves while preventing the hips from sinking in.
The cover is made from organic cotton and is breathable and moisture-wicking. This helps keep the surface cool and fresh for those who sleep hot. However, it's non-removable, and you're only supposed to spot-clean it without harsh chemicals and cleaning agents. This Avocado topper is also Made Safe® certified, which means the ingredients used aren't harmful to the environment, ecosystem, or human health.
Pros
Organic and certified materials – Eco-friendly shoppers should be happy with the Avocado as it's made from organic and certified latex, cotton, and wool.
365-night trial – Shoppers get a full year to test the topper but must keep it for at least 30 days before returning it for a full refund.
Cons
Spot-cleaning only – This one has a breathable organic cotton cover, but you can't remove it for washing. In other words, you're only supposed to spot-clean it, which can be a dealbreaker for some.
The price – This organic topper is on the expensive side, with some sizes being as expensive as some full-size mattresses.
Birch Plush Organic Mattress Topper
Made with natural latex, cotton, and wool, this topper offers luxurious cushioning.
Sleep Advisor Score
4.70 / 5
Heavy sleepers looking for a luxury topper should benefit from this Birch topper and its high-quality construction. The topper is made from organic and natural materials such as wool, Talalay latex, and cotton. These non-toxic materials are hypoallergenic and suitable for people with allergies. In addition, the topper doesn't have any off-gassing odors since it doesn't have any artificial materials or ingredients.
The Birch Plush Organic topper should work for most heavy sleepers, especially those who sleep on their stomach and back. Although it has a plush feel, it doesn't allow too much sinkage. Instead, it should make most people feel like they're sleeping more 'on top of' the bed, not 'in' it. Sleepers should also notice the bounce, making it easier to reposition and get in and out of the bed.
The latex offers a bit of contouring, but don't expect to sink too deep. For this reason, this topper may not be the best for side sleepers looking for maximum pressure relief. The company offers a 100-night trial, giving customers enough time to test how they like the topper.
Pros
Organic materials – This luxury topper is made from organic, natural materials like latex, wool, and cotton. This makes it a good option for people with allergies.
Breathable cover – The cover is made from certified organic cotton and is breathable and soft to the touch. This helps create a more comfortable sleeping environment.
Cons
Too firm for some – Although it offers a bit of contouring, the Birch topper may be too firm for heavy sleepers sleeping on their side.
Spot-cleaning only – The cover is non-removable, which means you're only supposed to spot-clean it. No part of this topper is safe to wash in a machine.
ViscoSoft Select High Density Mattress Topper
A high-density memory foam topper available in 3 or 4-inch thickness.
Sleep Advisor Score
4.50 / 5
Combination sleepers know the struggle of finding a mattress that fits all sleeping positions. If your bed is too firm for side sleeping or too soft for back sleeping, you may want to consider this ViscoSoft mattress topper. The topper is available in two height options, so you can choose based on your body weight and the bed you'll pair it with.
This topper is made from high-density foam, so it does a good job of supporting the body and contouring the curves. As such, the topper gives a good balance of pressure relief and support in the lower back, hips, and shoulders.
What makes it good for combination sleepers is its responsiveness. The topper is unlikely to make you feel stuck, so you shouldn't have any issues changing positions or getting in and out of bed.
In addition, it has a removable cover you can wash in a machine. The straps ensure an easy fit, especially since they're adjustable to fit a range of mattresses. Plus, this one has a non-slip mesh that makes it even more difficult for the topper to slide off the bed.
Pros
Universal feel – We'd say this topper feels like a medium-firm bed, which should fit most sleepers above 230 pounds. Keep in mind that the taller version of this model should offer even more support for heavyweight sleepers.
High motion isolation – Since it's made entirely out of foam, the topper can help enhance your bed's motion isolation, making it more suitable for co-sleeping.
Cons
Limited pressure relief – How much you'll sink into the topper depends on your exact body weight, but those who want deep pressure relief may want to look elsewhere.
Not for stomach sleeping – Although it's good for combo sleepers, those who spend most of the night sleeping on their stomach might find this topper too soft.
Coop Sleep Goods Retreat Mattress Topper
A cooling mattress topper featured a memory foam and microfiber blend.
Sleep Advisor Score
4.90 / 5
Heavy sleepers looking for a memory foam topper should like how this Coop Home Goods model feels. The topper has a unique construction that combines cross-cut memory foam and polyester fiber, all wrapped in a brushed microfiber polyester cover. The memory foam is GREENGUARD Gold and CertiPUR-US® certified.
When you first lie on the topper, you'll notice the freshness and comfort of the cover. The baffle box construction has stitches that create pockets. The fill is inside these pockets, and it's evenly distributed so that there are no clumps. In addition, the cover also has elastic straps that help keep the topper in place.
The mid-range firmness makes it a good option for side, back, and stomach sleepers and those who like to switch between these positions. However, it's not the best for hot sleepers as it doesn't have any cooling features. Heavy sleepers should experience a good level of support and plenty of pressure relief since the memory foam and fiber blend contour the curves in all positions.
Pros
Hypoallergenic construction – The memory foam in this topper has multiple certifications, making it a good choice for heavy sleepers with allergies.
Easy fit – The topper comes with four elastic straps that are easy to put around the mattress. This ensures that it doesn't slide off the bed in the middle of the night.
Cons
Non-removable cover – If you're after a washable topper with a cover you can remove and machine-wash, this may not be the best option since it's only suitable for spot cleaning.
Only two sizes – The Coop Home Goods topper is only available in two sizes: King and Queen.
Saatva Natural Latex Mattress Topper
A responsive mattress topper providing support for sleepers with hip and back pain.
Read Full Review
Back sleepers usually benefit from a medium-firm feel as it combines sturdy support for the lower back and hips, along with pressure relief for lighter areas like the shoulders.
This Saatva mattress topper is made entirely out of natural Talalay latex. The latex is created from rubber trees, which means that this product is eco-friendly and gentle on the environment. On top of that, latex is naturally breathable and bouncy, so heavy sleepers shouldn't feel stuck lying on this topper. Although it's only 1.5 inches tall, the Saatva Latex topper has a medium-firm feel and does a good job of making you feel more elevated.
Heavy back sleepers should like the gentle contouring from this topper, which helps cradle the lower back area without letting it sink too deeply. However, this Saatva topper may be too thin for stomach and side sleeping, especially for people over 230 pounds.
Another benefit of latex is that it is very durable. As a result, you should feel good knowing that this product should hold up for at least roughly 4-5 years, providing you with a good long-term investment.
Pros
Hypoallergenic and antimicrobial – The latex and cotton in this topper are hypoallergenic, meaning this is a good choice for people with allergies. In addition, the cover is treated with the brand's botanical Guardin® antimicrobial treatment that prevents bacteria, mold, and mildew.
Eco-friendly – This Saatva topper is made from natural materials and has an eco-INSTITUT® certification, meaning that the latex is free of chemicals, toxins, and harmful substances.
Cons
Thin design – Although the 1.5-inch profile should work for heavy back sleepers, the topper is likely too thin for side and stomach sleepers weighing over 230 pounds.
Non-removable cover – A notable drawback is the fact that you can't remove the cover for washing. Instead, it's recommended you only spot-clean with a mild cleaning solution.
Brooklyn Bedding Gel Swirl Mattress Topper
A mattress topper doesn't have to be expensive. This model is an excellent choice if you're looking for a budget option that can alter the feel of your mattress without breaking the bank. It's 2 inches tall, featuring gel memory foam with a slow-moving feel that's perfect for pressure relief.
Although it's a budget topper, we think that it's still a quality product. In addition, it's a good option for hot sleepers, given that it has gel infusions that help prevent the memory foam from overheating. Also, memory foam helps with motion isolation, making this topper good for couples and co-sleepers.
We'd say this topper feels medium firm, offering enough support with a bit of sinkage for pressure relief. The memory foam hugs the curves to relieve pressure and ensure no new pressure builds up around the hips, knees, and shoulders. Sleepers will also notice how slowly the foam moves as it takes a while to return to its original shape when you move.
Pros
Affordable price – This topper is an excellent budget option as it offers pressure relief, support, and cooling, all for an affordable price.
Cooling – Gel infusions ensure the memory foam doesn't overheat, helping to make a comfortable sleeping environment for those who sleep hot.
Cons
No cover or straps – This topper doesn't have a cover, which means its memory foam core is exposed. In addition, it also doesn't have any straps or ways to secure it to the mattress.
Difficult to clean – This topper is tricky to clean since it doesn't have a cover. For this reason, it's recommended you place a fitted sheet over it to prevent stains and help secure it in place.
PlushBeds Natural Latex Mattress Topper
Made of natural latex and extremely customizable.
Sleep Advisor Score
4.90 / 5
Back pain is no joke, but did you know an improper mattress can make things worse? If you think your bed isn't supportive enough for you and causing back pain, you should consider the Plushbeds Latex Mattress Topper. This topper is available in five firmness options, making it easy for everyone to find one that suits their needs. When it comes to back pain, we'd say the Medium-Firm and Extra-Firm models should feel the most supportive for heavy sleepers.
The company also offers two height options, but heavy sleepers often go for the tallest model, which is 3 inches tall in this case. The thinner one is 2 inches tall. Nonetheless, even the 2-inch model may work for some people if they choose some of the firmer versions.
This topper is made from Talalay latex that's responsive and contouring, and this material is perforated for additional breathability, even though latex is quite breathable as it is. On top of that, you can also choose the optional organic cotton cover for some added freshness and breathability.
Pros
Versatile – As said, this topper is available in two height options and five firmnesses, so you can combine the feel and thickness that fit your needs and preferences.
Certified materials – This topper comes with OEKO-TEX®, GOLS, GOTS, and GREENGUARD Gold certifications.
Cons
Optional cover – This topper doesn't come with a cover. Although there's an option to get one, it's for an additional fee. It also doesn't have straps.
Off-gassing – The Plushbeds topper may have some off-gassing odors coming from the plastic packaging. This means you may have to put off using it for at least 24 hours, which is how long it takes for the odors to dissipate.
What to Look For in a Mattress Topper for Heavy People
A mattress topper may not be such a big investment as a new bed, but it can still be a dent in the budget. For this reason, it's best to consider specific qualities before deciding on one.
While these considerations are similar to those you'd think about when buying a mattress a topper serves a different purpose, and much of its performance depends on the type of bed you pair it with and the feel you're looking to achieve.
Materials
Toppers can be made from a variety of materials such as latex, memory foam, down, fiberfill, wool, and poly foam. For plus-size sleepers, a high-density foam topper is often the most recommended material.
Materials like memory foam, latex, and poly foam can offer more support and comfort to heavyweight people. These materials hold their shape well and shouldn't compress as much under the sleeper's weight, especially in toppers with denser, firmer foams.
Sleep Position
Your sleeping position is one of the first things you should consider when buying a mattress topper. This is because some models may not offer the same level of support and pressure relief to side sleepers as they would to those who sleep on their backs.
For example, a firmer topper may offer excellent support for back sleepers, but it could create pressure points on the hips, knees, and shoulders should you turn to your side. Often medium-firm toppers can offer the most versatility for multiple sleep positions, but you'll have to consider the feel of your mattress as well.
Firmness
Much like mattresses, toppers are available in multiple firmness options ranging from soft to firm and extra-firm. Which one you'll choose depends on your needs and preferences.
Your body weight and preferred sleeping position should be your primary concern when figuring out the best firmness for you. Softer toppers can be good for side sleepers or those who need to add some softness to a firmer mattress. Firmer toppers can more suitable for back and stomach sleepers or anyone looking to add more support to their bed space. However, keep in mind that firmness is subjective, and you may experience most toppers as softer than an average-weight person would.
Cooling
Cooling can be a game changer for many people who sleep hot This is why some toppers have cooling features that help keep the surface cool and more comfortable. The great news here is that there are plenty of toppers out there with cooling features and/or breathable materials.
Some materials are more breathable and cooling than others. For example, memory foam tends to overheat, while latex is naturally cooling. In addition, many brands also use cooling gel and copper infusions, cotton covers, wool, and other temperature-regulating materials.
For More Information: Best Cooling Mattress Toppers
Motion Isolation
People who share their bed with a significant other, a child, or a pet should consider motion isolation. This refers to the topper's ability to isolate motion so that it doesn't transfer from one side of the bed to the other, and certain materials do a better job at this than others.
Memory foam is typically the best choice for motion isolation as it dampens movement and prevents it from transferring to the other side. Latex may work for some, but keep in mind it's a more responsive material that typically allows for more motion transfer.
Sex
Sexually-active couples should think about the topper's bounciness and how well it can assist them when repositioning. Some toppers are bouncier than others, depending on what they're made from. Similarly, firmness can also affect this. If a topper is too soft, it's likely to let you sink too deeply, which can make it difficult to move around and reposition.
Pressure Relief
Pressure relief is a major concern for most heavy sleepers, especially those who sleep on their side. Common pressure points are the shoulders, hips, and knees.
Most of your weight is concentrated across this narrow surface, which can easily result in pressure buildup. To avoid this, you need a topper that can contour your curves to relieve pressure without letting you sink too deeply and throwing your spine out of alignment. Softer toppers do a better job of relieving pressure and can make your firm mattress more comfortable and suitable for side sleeping.
Edge Support
Edge support is important for people who like to use the entire surface of the bed. If the mattress underneath your topper has good edge support, you should be good with any topper as they're often not tall enough to make significant changes in the perimeter. Even a 6-inch topper is unlikely to improve edge support well enough to make you feel well-supported near the edge if the bed underneath has a weak perimeter.
Budget
How much money you're willing to spend is entirely up to you, but there are a few things you should keep in mind. Some toppers are more expensive than others due to the materials used and any special features they may have. That being said, a well-made, quality topper will likely save you money in the long run since it should last longer.
Mattress & Sheet Compatibility
Although toppers usually come in standard mattress sizes, you should always check that it perfectly aligns with the dimensions of your mattress. In some cases, even a few inches off can create uncomfortable gaps along the edge of your bed.
You should also consider the sheets you have because you may need to buy new ones after adding a topper to your mattress. Imagine you have a 15-inch mattress for heavy people, and then add another 3 inches to it by adding a topper. This means you'll need deep pocket sheets that can fit the mattress and topper together.
Best Mattress Toppers for Heavy People FAQs
Is a thick mattress topper best for heavy people?
A thick mattress topper is often a good choice for heavy people, but there are a few more things to consider apart from the height. Although it's good to have a thicker topper, extra inches don't always guarantee comfort, support, or pressure relief. You should also consider the materials, foam density, and firmness.
Do mattress toppers have weight limits?
Generally, there are no specific weight limits for toppers but more of a guideline. If a topper is thin and made from low-density materials, you'd likely sink too much, possibly even bottoming out to the mattress underneath. For this reason, make sure the topper of your choice is tall and dense enough to hold your body weight.
What is the best mattress topper for heavy side sleepers?
Side sleepers have most of their weight concentrated in a smaller area, which can be even more of a concern for heavier sleepers. For this reason, heavy side sleepers generally should go for a medium-firm foam or latex topper that can hold the body in alignment while still allowing a bit of sinkage for pressure relief in the hips, shoulders, and knees.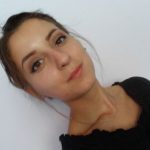 Olivera is a content writer for Sleep Advisor and is enthusiastic about sleep. She firmly believes in the benefits of daytime naps on top of getting a full 8-hour sleep at night.
She started writing in 2016 and never looked back. What she appreciates the most is her flexible working hours and the ability to work with people worldwide.
In her free time, Olivera enjoys reading Spanish literature, taking pilates classes, and trying out new cocktails with friends.