Transparency Disclosure – We may receive a referral fee for products purchased through the links on our site...

Read More

.
Teenagers are inundated with more stimuli and tech gadgets than the recent former generations combined. While these tools have the potential to improve communication, learning, and creativity, they can also take a tremendous toll on one's psyche, so it's critical that teens get quality rest to meet these challenges.
Living with an adolescent, especially when they hit that point of exponential growth, brings its own set of hurdles. Your growing teenager may be in need of a new mattress so that they can get a good night's sleep, wake up in a better mood, and hopefully pass those exams.
9 Best Mattresses for Teenagers
However, buying the right one isn't so simple, and there are large considerations such as budget. And there's almost nothing worse than buying something that they'll outgrow in a week or that isn't comfortable.
Therefore, we've carried out some research to create a guide that may help solve your problem and show you how to choose andwhich is the best mattress for a teenager once and for all. We hope this helps you on your mattress shopping journey!
Shopping Recommendation:
Are you confident that a teenage mattress is the perfect option for you? If so, continue exploring this page!
If you're unsure or want to learn about more great mattress options available then we recommend you check out our best mattress picks reviewed. It is a great starting place for most mattress shoppers because it includes a diverse list of mattress picks based on various preferences, styles, and needs. It also includes links to an additional 60+ best mattress pages from Sleep Advisor (example: best hybrid mattress).
Top 9 Teenage Bed Reviews
Below are 9 of the highest rated options as a good reference of what you should be looking for:
Most Comfortable Mattress for Teens
Nectar Memory Foam
CertiPUR-US® Certified
Firmness Level: 6.5/10
365-Night Trial
Forever Warranty
Teens can be picky about plenty of things, including where they sleep. The Nectar is a highly popular memory foam mattress that should provide exceptional comfort, even for the pickiest of sleepers. Furthermore, a comfortable bed can translate to better sleep and school performance, creating a win-win situation for parents and teens alike.
The Nectar's construction includes a layer of gel memory foam, soft conventional foam, and a final layer of standard conventional foam. Together, these materials provide a perfect balance of firm support and soft pressure relief.
Why we love it
The Nectar performs incredibly well at pressure relief and support, making this an excellent bed for back and side sleepers in particular.
The mattress comes with one of the longest trial periods around, giving your teen a full year to decide if the Nectar is the right bed for them.
Interested in more details? Read our full Nectar bed review.
Best Luxury Mattress for Teens
The WinkBed
Hybrid Mattress
Multiple Firmness Levels
120-Night Trial
Lifetime Limited Warranty
If you're looking to upgrade your teen's sleep space, consider the WinkBed, a hybrid that comes with a top-tier design to enhance their quality of rest. First, the Euro-style pillowtop has gel-infused foam quilted into the cover for a luxurious surface. The cover itself is made with Tencel®, a material derived from eucalyptus that's designed to be absorbent and breathable.
The WinkBed's support unit features pocketed coils made from recycled steel. Included in this layer is the Extra-Edge™ Support System to ensure the sleeper won't experience sagging if they lie on the sides of the mattress. Edge support is beneficial if your teen prefers to spread out when they sleep.
What stands out?
The WinkBed is available in multiple firmness levels. Shoppers can choose from a Soft, Luxury Firm, or Firm option. Additionally, the brand carries a version of this mattress specifically designed for those who carry more weight, the WinkBed Plus.
Interested in more details? Read our full WinkBed Brand review.
Best Mattress for Growing Pains
DreamCloud Luxury Hybrid
CertiPUR-US® Certified
Firmness Level: 5.5/10
365-Night Trial
Forever Warranty
Growing pains are uncomfortable aches in the legs that typically occur at night, often resulting in loss of sleep. If you've noticed that your teen is experiencing growing pains at night, you'll want to consider a good pressure-relieving mattress.
The DreamCloud Luxury Hybrid features poly foam built into the cover for a plush surface, followed by a layer of gel-infused memory foam to cradle the body and alleviate pressure. Memory foam is widely regarded as one of the best materials for pressure relief, which should help with your child's aches and pains.
Why we chose it
The DreamCloud is rated a 5.5 on our firmness scale. This mid-range firmness should be soft enough to help ease the pain but not too plush that it sacrifices support.
The company offers customers an impressive year-long trial and forever warranty, one of the best deals in the industry.
Want to learn more? Read our review on the DreamCloud Brand.
Best Value Mattress for Teens
Tuft & Needle Mint
Foam Mattress
Firmness Level: 5.5/10
Made in the USA
100-Night Trial
10-Year Warranty
Teens are still growing and may only use their new mattress for a good 4-5 years before they're off to college. So, it's understandable parents would want to purchase a quality mattress at an affordable price. The Tuft & Needle Mint presents a great value. This all-foam mattress features three foam layers, including proprietary T&N Adaptive® foam.
The top layer of T&N Adaptive® foam is infused with graphite for cooling and is designed to provide the plushness of memory foam but with more responsiveness. The second T&N Adaptive® foam is slightly firmer and serves as a traditional layer, complete with ceramic cooling beds to keep at bay. The base layer is a highly-dense foam with open-cell technology for additional cooling.
Why we love it
The dense foam base includes extra-firm foam along the perimeter for edge support, allowing your growing teen more surface space to spread out comfortably.
Want to learn more? Read our review on the Tuft & Needle Mint bed.
Brooklyn Bowery
Made in the USA
CertiPUR-US® Certified
120-Night Trial
10-Year Warranty
Hybrid mattresses have foam and coils, offering the benefits of comfort foams and the extra support and cooling of springs. The Brooklyn Bedding Bowery is our selection for Best Hybrid, thanks to its quality design and budget-friendly price point.
The Bowery features a quilted top with gel memory foam for plushness. The second layer is a two-inch transitional comfort foam, followed by a six-inch coil unit. The base layer is an inch of foam for durability and reinforces the coils when they compress. The gel in the memory foam and the airflow from the coils should keep sleepers from overheating during the night.
Why we picked it
The Bowery is an American-made mattress. Brooklyn Bedding is based in Phoenix, and their beds are designed and manufactured in the U.S.
Your teen can test out this bed at home for up 120 nights before committing to the purchase.
Want more info? See more in our Bowery Hybrid bed review.
Best Cooling Mattress for Teens
Cocoon Chill
Memory Foam Mattress
Firmness Level: 6/10
Made in the USA
100-Night Trial
10-Year Limited Warranty
If your teen has been saying they get too hot at night, the Cocoon Chill from Sealy may be the perfect solution. This mattress features advanced cooling technology.
The Cocoon Chill's cover is built with a phase-changing material. This type of technology is unique because it adapts to your body temperature, carrying away heat when you're hot and bringing warmth back when you're cold.
Below the cover is Perfect Fit Memory Foam, followed by a two-inch Responsive Comfort Foam layer and a six-inch Essential Support Layer.
What makes it stand out?
The stand-out feature for hot sleepers is the use of phase-change technology. Furthermore, this technology is in the cover, so it's as close to the sleeper as possible for optimal cooling.
The Cocoon Chill is made in the United States, which is valuable for shoppers seeking a locally-made product.
Looking to learn more? Read our full Cocoon Chill bed review.
Best Mattress for Teenage Back Sleepers
Saatva Original
Hybrid Mattress
Dual-Coil Units
Three Firmness Options
180-Night Trial
15-Year Warranty
The Saatva Original has a unique design that should excel for teens sleeping on their backs. Underneath the Saatva's pillowtop is a layer of memory foam designed to provide extra support to the lower back region to alleviate tension.
The first coil unit consists of individually wrapped springs to curb motion transfer and conform to the sleeper's frame. The secondary coil unit is below this and provides the main support system for this bed. The second coil unit helps prevent the sleeper's heavier parts from sagging, which can throw off spinal alignment.
What stands out about this product?
Back sleepers should feel equally supported along the sides. Durable, thick foam surrounds the edges of this bed for advanced edge support. This feature is great for growing teens because it gives them more useable surface space without worrying about sagging along the edges.
Looking to learn more? Read our full Saatva bed review.
Best Mattress for Teenage Side Sleepers
Helix Midnight
Hybrid Mattress
Made in the USA
100-Night Trial
10-Year Warranty
Side sleeping may be the most popular sleep position, but pressure can easily accumulate, becoming uncomfortable if your mattress doesn't provide adequate relief. Side sleepers often do best with beds that have plush comfort layers to ease pressure on the hips and shoulders.
The Helix Midnight's medium-firm feel and use of memory foam are highly beneficial for side sleepers. Memory foam does an excellent job at cradling the sleeper's body so that pressure melts away for more comfortable sleeping. Just below the memory foam is a layer of high-grade poly foam to deliver extra pressure relief and ergonomic support. Rounding out the bed's layers are an 8-inch pocketed coil unit and dense foam at the base for stability.
Why we picked it
The Helix Midnight is rated best for side sleepers, which means it should be a good match if your teen sleeps in this position.
Looking for more info? Check out our Helix Midnight mattress review.
Best Mattress for Athletic Teens
Bear Mattress
CertiPUR-US® Certified
365-Night Trial
Lifetime Warranty
Children's Charity Initiative
Made in the USA
Active lifestyles and a commitment to sports can cause a lot of wear and tear on a growing body that needs proper sleep to recover and wake up refreshed. With this in mind, Bear Mattress has included a high-performance cover with Celliant® that they believe improves recovery by boosting oxygen flow.
Beyond the cover, this bed's four layers of memory foam are combined to create a comfortable mix of pressure relief and support, and graphite in the top layer and technology in the cover are designed to help keep the sleeper from overheating.
What makes it stand out?
Though clinical testing behind Celliant® is still ongoing, we are impressed with this company's commitment to addressing the unique sleep needs of active people, and we invite you to do your own research into its long-term efficacy. The company cites research that shows infrared technology incorporated into fabric improves the body's ability to deliver oxygen, which is crucial for muscle repair.
Bear is also committed to improving the lives of children by providing better access to sporting goods and equipment necessary for children to participate in sports. Every mattress purchase is also an opportunity to give back.
Looking for more info? Check out our Bear mattress review.
What to Consider When Buying a Mattress for Teenager
Invariably you're going to need to consider 3 main things when deciding which mattress is best suited for your teen.
Best Bed Size for a Teenager
Whether they've shot up, grown sideways, or suddenly developed a lot of muscle, chances are their old childhood mattress just isn't big enough anymore.
From an economic standpoint, you've probably already worked out that it's best to get a Twin. But what's best for your wallet, unfortunately, might not be best for your teen, especially when their feet are hanging off the end of the bed each night!
If they've grown tall with no indication of slowing down anytime soon, you may be best off looking at larger beds, maybe even a Queen. Yes, it's going to cost more money up front, but it can be a heck of a lot cheaper than replacing both a bad and mattress after future growth spurts.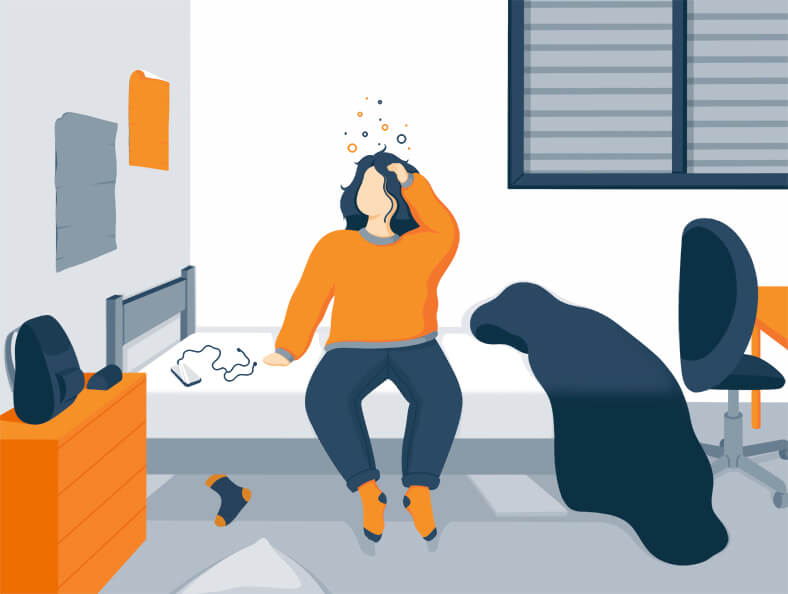 This handy chart from shows just how different Twin and Queen sizes are:
| Size | Inches |
| --- | --- |
| Twin | 39 x 75 |
| Double | 54 x 75 |
| Queen | 60 x 80 |
| King | 76 x 80 |
Sleeping Position
From early on in life, we know which sleeping position works best for us. Therefore, to make the best choice you'll need to find a bed that supports your sleeping position, even as teenagers.
A standard position is one we have carried with us since birth, the fetal position. A bed needs to be supportive, yet comfortable, for this position. Too soft and you may find yourself rolling onto your front. Too firm, and pressure points abound.
Side sleepers – you can try out a memory foam mattress type or others that are described as soft (there are options for nearly every material type). This is one of the trickiest sleepers to find a mattress for because of the balance of pressure relief, support, and personal preference. The arm tends to get in the way when sleeping sideways, so a soft bed will ideally mold more to your shoulder/arm area. However, some side sleepers still prefer a firmer innerspring mattress. Again, preference and needs take precedent.
Read More: Best Side Sleepers Mattresses
---
Stomach sleepers – Sleeping on your front also requires reasonable firmness to ensure that you don't awaken because of sinking into the mattress and feeling as though you may suffocate or are out of alignment. Choosing a firmer bed is typically better here.
You need a bed that stops your spine curving too much as that can cause lower back pain, but also one that stops you sinking in too much at the chest. This can put pressure on the lungs and make it difficult to keep your head turned to the side.
Find Out More: Stomach Sleepers Bed Reviews
---
Back sleepers – This is the final position. You can choose either firm or soft depending on your personal preference in this sleeping position. It all comes down to how much lumbar support is comfortable to get the best night's sleep. Make sure to check our recommended beds for back sleepers if your kid sleeps in that position 90% of the time.
Cost vs. Quality
The cheapest beds are usually innerspring types, just because they are the most common ones, but there are also foam that is incredibly inexpensive. Of course, there's still going to be a huge variation depending on brand, etc. If this is what your child is used to, then it may be a good fit for them. You can find both high-quality and poor-quality ones, so be careful.
Memory foam products aren't as expensive as they used to be, becoming so wildly popular online. HOWEVER, you need to look at the quality of the cheap memory foam beds, there have been some scares in the past due to more affordable materials having more toxic components in some instances. Just look for the right qualifications, and your family could stay safe.
The most expensive products are usually made of latex as they can last for over a decade, and consumers everywhere seem to rave about them. It really is important that if you decide it is worth buying given the higher price point, or that you select a size that will stay suitable for your teenager for years to come.
Water beds are comfortable to some but do have a couple of risks associated with them. It's no stretch of the imagination to realize they can be very messy. Teenagers tend not to be the most careful with their possessions, so it could burst. The comfort isn't to everyone's taste, and the feeling can become unpleasant for some once the novelty has worn off, making them poor long-term options for some. Nevertheless, they are an available mattress type.
Get More Info: Highest Rated Budget Beds
What Type of Bed is Best for Teenagers?

Memory Foam
Latex
Innerspring
Sleeping Challenges for Adolescents
Teenagers seem to have it tough, don't they? Or so they would have us believe. The truth is though that they do have a few challenges particular to them that should be considered when selecting the best mattress.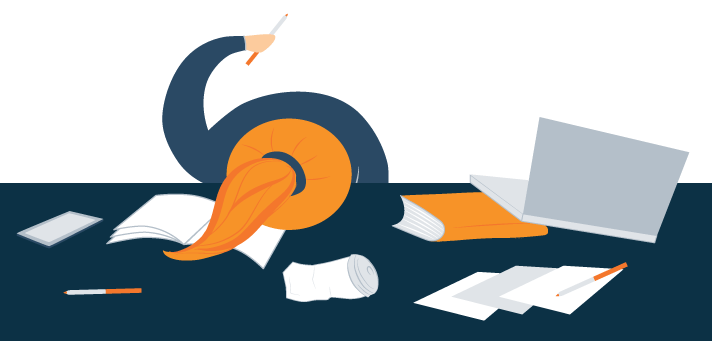 Rapidly Growing Body
Most growth spurts happen in early teenage years, so if you've made it through that stage with the same bed, that may mean one of 2 things: your bed may no longer be fit for purpose or the growth spurt hasn't happened yet.
Either way, this is an opportune time to find a good bed to help the body relax and recover from growth spurt as they happen. Experiencing growing pains can be intense and keep people up at night. Foam and latex mattresses for teens can be especially adept at easing aches and pains, so if growing pains or aches in general (maybe your kid is into sports) are a real problem, you can always consult these brands.
Body's Circadian Rhythm Is Reset
The circadian rhythm is like the rhythm of life. It keeps our bodies in sync with the world around us, helps us wake up when the sun is up and makes us get tired when it gets dark. This can get disrupted when we're around 14-15 years old, and it takes some time to adjust with puberty, and hence you'll find them getting up later than normal and not feeling tired in the evenings.
This is usual, and while new bedding might not bring that rhythm into a good cycle, it can certainly help to ensure that whatever sleep they do get, even if it's very little, will be very restful and of good overall quality.
More Sleep Needed
Recommended sleep time for teenagers is 8 to 10 hours of sleep a night depending on which study you believe, but if the bed is uncomfortable and they've just got that new game on the Xbox, they're more likely to stay up late anyway. A good mattress for teenagers is not only going to support their body and ensure any sleep they get is deep, but fingers crossed it will encourage them to settle down that little bit earlier, too.
If your kid is an athlete or simply active, you might want to consider a product with celliant fiber material to give him or her that extra boost and chance to recover before the next day comes (and we recommend you researching this material).
Read Our Full Guide: Top Rated Beds For Athletes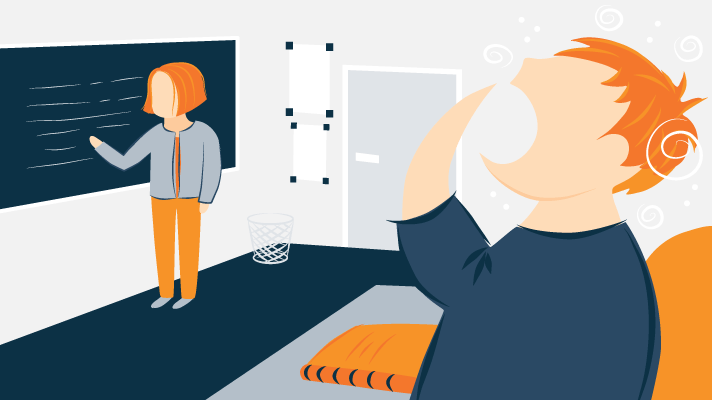 Conclusion
So, as you've seen, there's a bit more to picking a best mattress for teenagers than you first thought. If you're not keen on any of these top five choices or want to purchase something a little extra special, keep in mind a few things when shopping around:
Do you want a long-term bed or a short-term solution to a growth spurt?
How does your teen sleep?
Are they going to keep growing, thus meaning you may need a new frame next year anyway?
And finally, your budget – are you more concerned with cost or quality?
We wish you and your teenager(s) the best of luck on your mattress shopping journey. Don't hesitate to leave us a comment below!
Our team covers as many areas of expertise as we do time zones, but none of us started here as a so-called expert on sleep. What we do share is a willingness to ask questions (lots of them), seek experts, and dig deep into conventional wisdom to see if maybe there might be a better path towards healthy living. We apply what we learn not only to our company culture, but also how we deliver information to our over 12.7M readers.
Sleep research is changing all the time, and we are 100% dedicated to keeping up with breakthroughs and innovations. You live better if you sleep better. Whatever has brought you here, we wish you luck on your journey towards better rest.