Transparency Disclosure – We may receive a referral fee for products purchased through the links on our site...

Read More

.
Disclaimer - Nothing on this website is intended to be a substitute for professional medical advice, diagnosis, or treatment...

Read More Here

.
You finally ditched your worn out mattress and you got yourself a fresh new bed. Congratulations, now you can get the restful night of sleep that's been eluding you for months.
As you lie down and wait for sleep to overtake you, you may start to notice that the minutes are ticking by and you're not falling asleep.
You toss and turn, looking for a comfortable position. Did you make a mistake? Is your new bed a dud?
How to break in a brand new bed. Similar to a new pair of stiff and squeaky shoes, your bed needs time to soften up, too. This article can help walk you through everything you need to know, including what to do if you really did buy a model that's not a good fit.
Why Do You Need to Break in Your Mattress?
Shoes aren't the only things that need to be broken in. Car engines, jeans, baseball gloves, and yes, even mattresses, all require a breaking in period.
Think of it this way: you're used to your old mattress. The saggy indents, the worn-out springs, and the frayed materials are all familiar to you. When you lie down on a new, stiff surface, it's bound to take some time to adjust to it.
Your body may have been compensating and may not be used to what it feels like to be in proper alignment. Or, the mattress may be especially firm for the first month or two.
Expect the first few nights or weeks on your new bed to feel different. Some people find bliss the first night, while others may struggle for a month or longer.
To accelerate the process of breaking in your new bed, follow the tips below.
---
Breaking in a New Mattress – Tips & Tricks
Let Your Mattress Breathe
If you bought your bed online, chances are it came compressed or rolled in a box. At the very least, it's been wrapped tightly in plastic.
The materials may give off an off-gassing odor for a day or two. Further, if your mattress was compressed for shipping, it can take some time to expand to its full size.
Depending on the exact model you bought, it can take four to ten hours to expand to its full size. Sleeping on it too soon not only can cause you discomfort, but it can also affect the ability of the mattress to expand correctly. What may help is allowing your mattress to breathe without any sheets or bodyweight for the first 24 hours.
Put on the Pressure
If you are eager to soften the surface of your bed, try walking on it. This technique works well on latex and memory foam surfaces.
If your mattress is an innerspring or hybrid, crawl on your hands and knees instead. The reason for this distinction is that springs can buckle or deteriorate more rapidly when your body weight is overly concentrated.
If you don't feel comfortable walking along your bed, try stacking piles of books on it instead.
Be Patient
Try not to get discouraged if you don't love the way your new bed feels straight away. Your favorite pair of shoes might have given you a blister the first day you wore them, too. Remember, it can take thirty, or even sixty, days for your new mattress to feel like home.
The higher the quality, the longer it might take due to the durability of the materials, so that's something else to keep in mind during this process.
Warm it Up
If you have memory foam, one thing that you might not have known is that the material tends to soften and become more malleable when it gets warm. Therefore, if you're in a particular hurry to break in a new mattress, try keeping your bedroom a few degrees warmer than normal. It should make your bed feel softer.
Take note that high temperatures can also disrupt your sleep, so this tip is a bit of a tradeoff. It works best if you're in a colder room, and you had planned on warming it up anyway.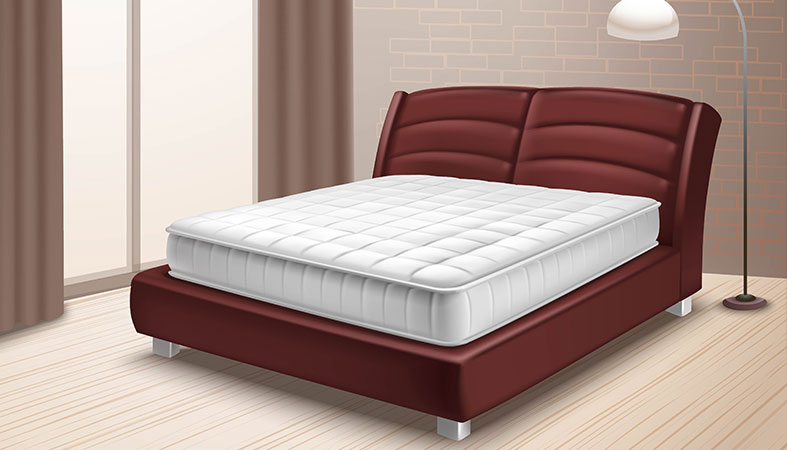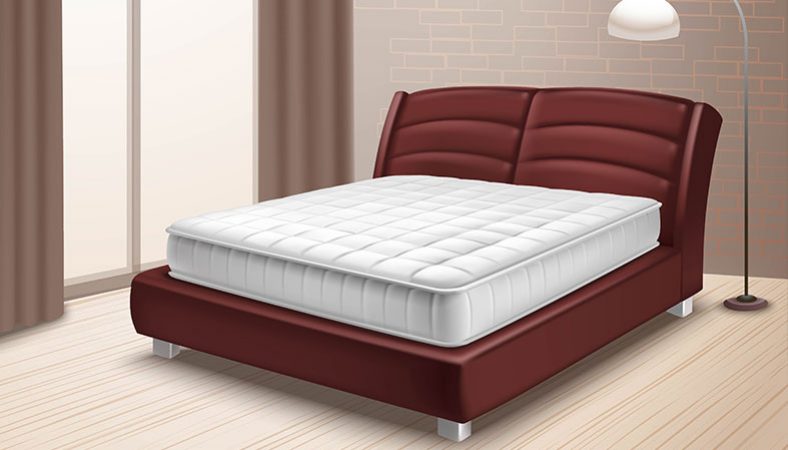 Sleep on It Consistently
You might get discouraged and be tempted to take a break from the process and spend a night on the couch or in the guest room. It may be helpful to keep in mind that consistent use of your mattress can accelerate the breaking in process. This should allow you to enjoy your purchase that much sooner.
Put It in the Right Foundation
Before plopping your bed on the old foundation, check to make sure the two pieces are compatible and that your foundation isn't worn out, sagging, or broken. While you may not always need a new foundation, you might need to get a replacement if you've switched the type of bed you're now sleeping on.
Follow Your Gut
If you know that deep down this bed isn't for you, then by all means, don't suffer through it. However, it might be worth giving it a chance before rushing to judgment.
Give It the Full Time
Most companies ask customers to spend a specific number of nights sleeping on the material before deciding to initiate a return or exchange. These brands know that many people require some time to adjust to sleeping on something new. The amount of time they specify is usually the upper limit of when their customers either decide they love or hate their purchase.
If they say to sleep on it for thirty nights before asking for a return, then why not give it a go? If you're concerned about being locked into four or more weeks of sleeplessness, try looking for a company that doesn't have this requirement or reach out to the brand with your concern.
---
How Long Does It Take to Break In?
Innerspring
Innerspring beds are typically broken in relatively quickly. The springs are naturally designed to adjust to your weight, and the pillow top section above them isn't overly thick or firm. You may find comfort your first night, though it could take up to four weeks.
One thing to keep in mind with these beds is that the springs can degrade more quickly than high-density memory foam. Because of this, remember to rotate your mattress from head to foot every three to six months.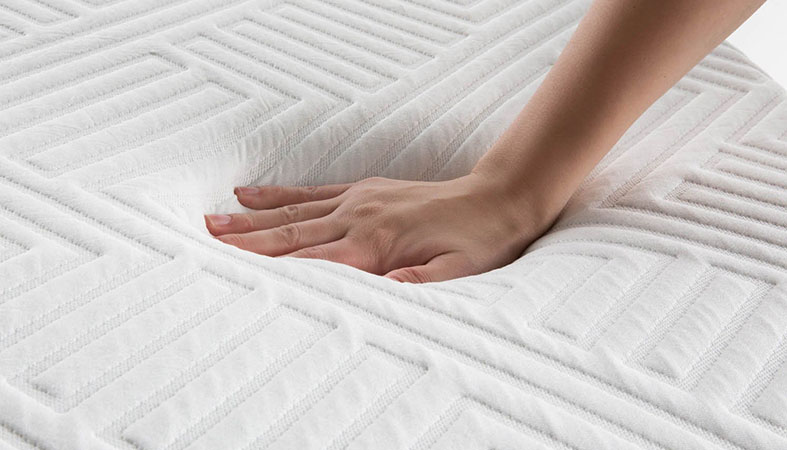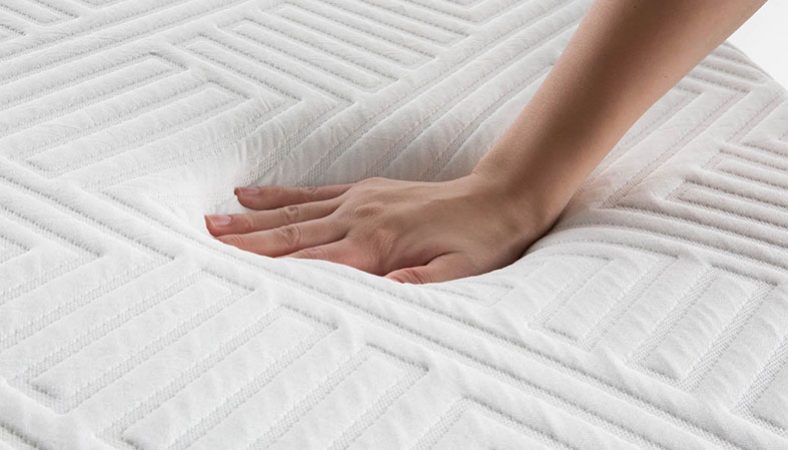 Latex
There's some variation in the time periods of latex. It may depend on whether the latex is natural or synthetic and whether the product is pure latex or a hybrid.
Generally speaking, there is a fair amount of air in these beds, causing them to be broken in more quickly. You could expect to be acquainted with your fully broken-in latex mattress within two to fourteen days.


Memory Foam
Low-density memory foam often feels like a comfortable cloud the first night, but it could leave you feeling like you're sinking into a hole a few short months later.
Higher-density models may take longer to break in, but they should last you a lot longer. The higher the density, the longer the break-in period of the memory foam bed. It could take up to sixty days.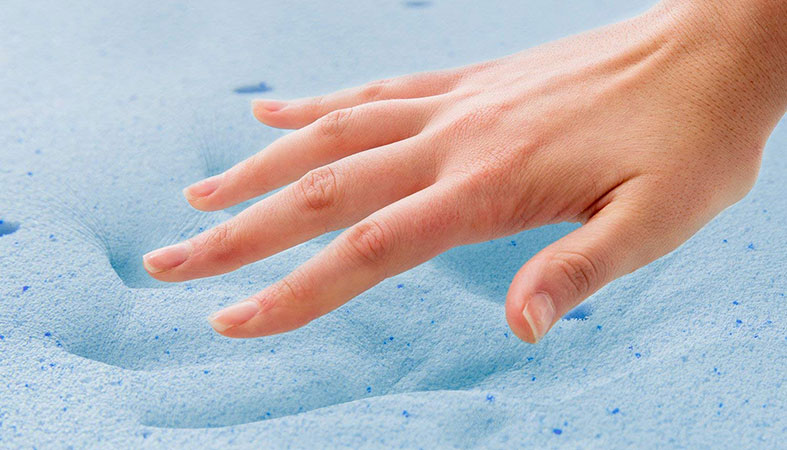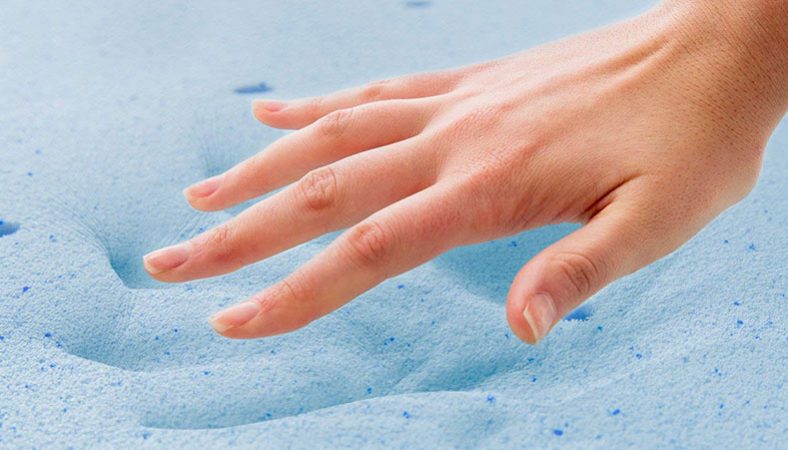 ---
What if It Never Breaks In?
Wait
You may know the saying, never say never. Eventually, the mattress should be broken in, though that may not mean that it feels comfortable.
It's a good idea to at least wait the minimum amount of time required by the manufacturer. After that, if your new mattress is still not a match, then contact the company for a return or exchange.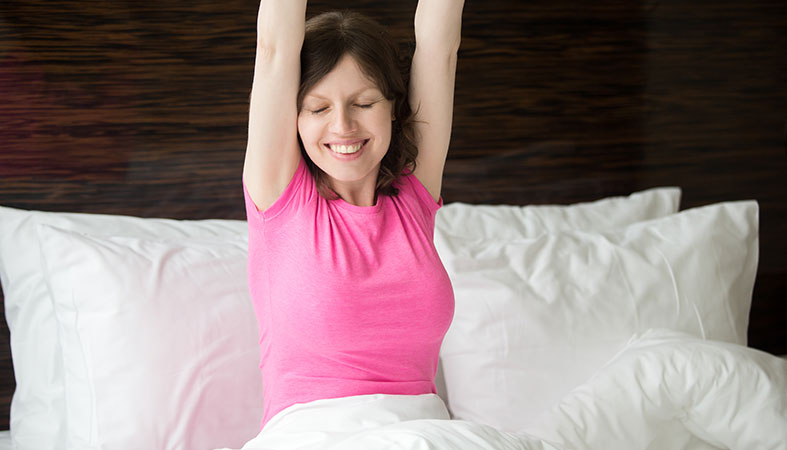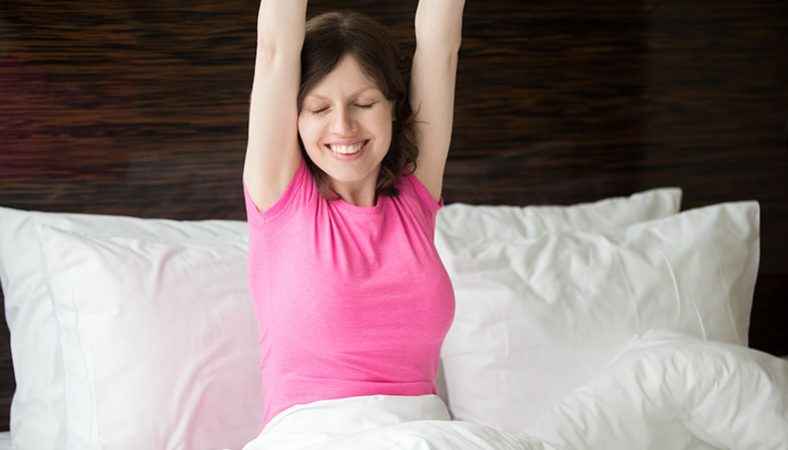 Exchange
Most companies offer more than one model. Check and see if you can exchange what you've got for something softer or firmer.
After all, they'd rather deal with the expense of supplying you with a different bed than losing you as a customer altogether.
Return
If there's no other available or suitable model from the manufacturer or retailer, then you may have to return your bed and start the shopping process over again. Make sure that you've got your receipt to initiate a return.
Also, during your trial period, take extra care not to stain, soil, or damage the product. While most companies will donate your returned item rather than resell it, they could potentially reject your claim if you've abused the product.
Get More Info: How To Return a Mattress
Frequently Asked Questions
What is the fastest way to make a firm mattress soft?
The fastest way to make it soft is to spend as much time on it as possible. So, in addition to sleeping on the firm surface, sit or lie on it when you're watching television, reading, working, etc. If you can't spend that much time on it, pile it with books when you're not at home.
Find Out More: How to Make Mattress Softer
Is it effective to walk on it?
Yes, this technique is helpful, especially for memory foam and latex surfaces. For innerspring or spring hybrids, it may sound childish, but crawl around on your hands and knees instead of your feet to distribute the weight more evenly and prevent excess concentrated pressure on the springs.
How can I tell if my mattress is too firm?
If you wake up feeling numbness or pain in your shoulders, arms, or hips, the surface may be too firm. Conversely, if your biggest complaint is low back pain, that's a sign that the bed is too soft.
Is it normal for a new mattress to cause back pain?
While there could be discomfort associated with a new mattress, if you are experiencing back pain every morning, there's probably another explanation. You might have purchased a firmness level that's not compatible with your weight or sleeping position.
Another explanation is that the back pain could be caused by your lifestyle. Take a look at how much time you spend sitting or slouching or whether you engage in high-impact athletic activities. Any number of these factors could be responsible for your back pain.
Learn More: Is Your Mattress Causing You Back Pain?
Conclusion
---
You're maybe already familiar with the stats about how many years of your life you spend in your bed, so it goes without saying that you shouldn't have to compromise when it comes to comfort. Before committing to your purchase, make sure you do your research. Here are some helpful hints that can help you out before hitting the purchase button:
Read customer reviews. Pay particular attention to those that mention situations similar to yours (low back pain or having arthritis, for example).
Review the return policy. Are you required to sleep on the mattress for a certain number of nights? Does the company give you ample time to make a final decision?
Find out if the company has an exchange policy. They may allow you to switch your bed out for a firmer or softer model.
Check to see if there's a local showroom where you can try before you buy. Showrooms may not always provide a real-life experience, but they can help if you're deciding between two models.
Find out if the company offers any accessories to help ensure your satisfaction. Some manufacturers provide "comfort kits" that can make your mattress softer or firmer, depending on your preferences.