Disclaimer - Nothing on this website is intended to be a substitute for professional medical advice, diagnosis, or treatment...
Read More Here
.
There are a lot of different reasons that people experience back pain. Figuring out where your discomfort is coming from can be difficult, especially if you lead an active or challenging life. However, the mattress you go to sleep on at night can play a big part in how you feel in the morning. In other words, it's important to find out whether your bed is to blame for your back soreness or not.
What Makes a Good Mattress?
Obviously, not all beds are created equally when it comes to back pain. In general, there is no specific type or brand of mattress that is better than another. The perfect mattress is a matter of personal preference, but some innate properties must exist for that mattress to be healthy for your delicate back.
Here are the top 3 things to look at when shopping for or analyzing mattress quality:
The bed needs to be supportive of your entire body when it is in a neutral position with proper spinal alignment.

It must not be too firm, lest it pushes on the main pressure points of your spine.

It must not be too soft, lest it leaves your pressure points unsupported while creating spinal curvature.
Check Out Our Guide: Best Rated Mattresses for Back Pain
According to experts at the UCLA Medical Center, a mattress that does not fit into the "Goldilocks Zone" of firmness and softness can lead to serious back discomfort in the morning – the type that could ultimately turn into a chronic problem.
It's better to figure it out now than to be sorry in the months and years to come as you develop a more serious issue.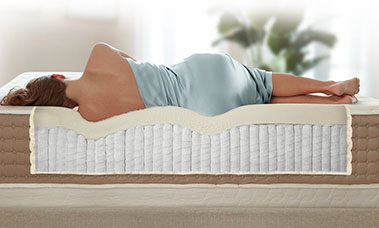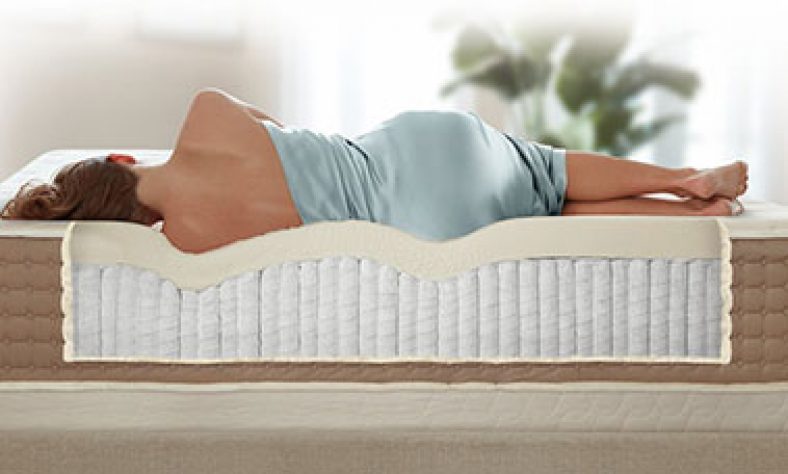 Discovering the Truth about Your Mattress
You may be in love with your bed, but that doesn't mean it is in love with you back. Research has discovered numerous signs which indicate that a person's bed is to blame for their back soreness, especially in the morning. Pay close attention to how you or your partner behaves throughout the night. If you have any of the following sleep-disturbing signs, it may be time to replace your mattress.
You wake up frequently during the night for no apparent reason.

You toss and turn a lot or can't get comfortable.

You feel increased pressure on parts of your body when laying in certain positions.

You feel "swallowed up" by your bed.

Your bed feels flat and unforgiving on the curves of your body.

Your waking back pain goes away after about 20-30 minutes.
Back pain can be caused by several things, but if your bed is to blame then it should be very easy to tell. Your back pain may not be caused by something serious. In fact, studies show that about 56% of people who sleep on a medium-to-firm mattress have less back pain in the morning than their softer-mattress-having counterparts.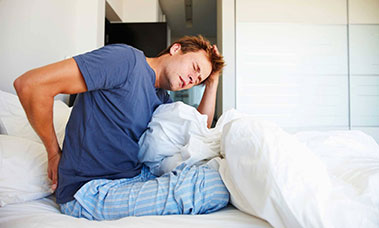 In general, sleep experts advise people to get a new bed ever 8 to 10 years. It may be that your mattress has served you well for a very long time.
However, it may also be time to replace it for something better if it's causing you pain.
Our team covers as many areas of expertise as we do time zones, but none of us started here as a so-called expert on sleep. What we do share is a willingness to ask questions (lots of them), seek experts, and dig deep into conventional wisdom to see if maybe there might be a better path towards healthy living. We apply what we learn not only to our company culture, but also how we deliver information to our over 12.7M readers.
Sleep research is changing all the time, and we are 100% dedicated to keeping up with breakthroughs and innovations. You live better if you sleep better. Whatever has brought you here, we wish you luck on your journey towards better rest.