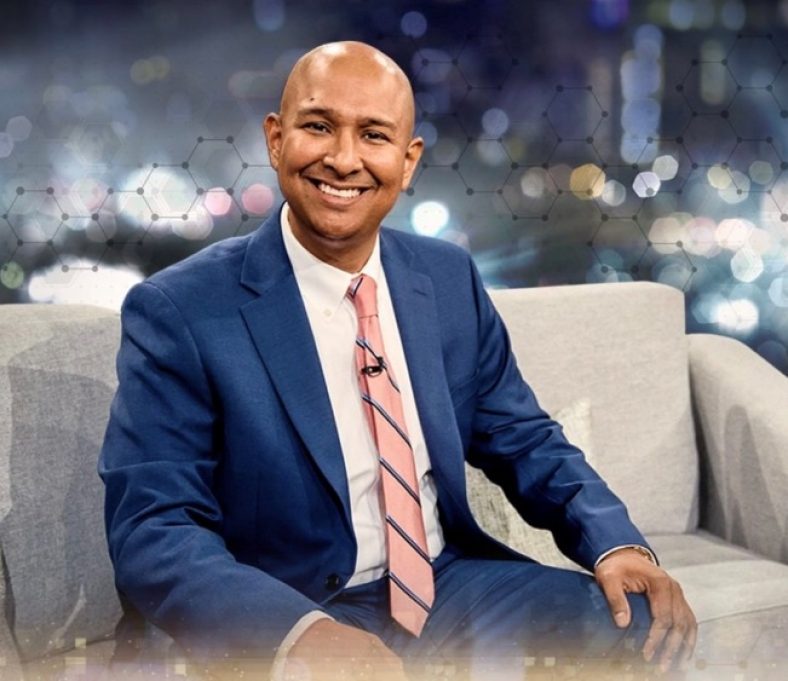 Dr. Raj Dasgupta is an ABIM quadruple board-certified physician specializing in internal medicine, pulmonology, critical care, and sleep medicine. Along with his professional work in medicine and clinical research, Dr. Dasgupta serves as an associate professor of clinical medicine at the University of Southern California in Los Angeles.
With his long-standing passion for medical education, Dr. Dasgupta has been able to bring his extensive knowledge to teaching opportunities around the world for over 20 years.
Dr. Dasgupta completed his internal medicine residency at Michigan State University, followed by two fellowships; the first fellowship was in pulmonary/critical care at Columbia University, Saint Luke's & Roosevelt Hospital, and the second was in sleep medicine at Henry Ford Hospital.
Throughout his training, Dr. Dasgupta has received multiple accolades, including Resident of the Year, Fellow of the Year, and the Director's Award for research. Following his training, he worked at Abington Hospital, which is affiliated with Jefferson University, where he was awarded Faculty Teacher of the Year.
Along with his role as associate professor, Dr. Dasgupta is the Assistant Program Director of the Internal Medicine Residency and the Associate Program Director of the Sleep Medicine Fellowship at USC. Dr. Dasgupta has received the Faculty Teaching Award at USC six times since joining the university.
Additionally, he is a fellow of the American College of Physicians (FACP), the American College of Chest Physicians (FCCP), and the American College of American Academy of Sleep Medicine (FAASM). Dr. Dasgupta is the creator of two book series published by Elsevier titled: Morning Report: Beyond the Pearls and Case Reports: Beyond the Pearls. He has been featured on television programs such as Chasing the Cure, CNN, and The Doctors. Currently, he enjoys hosting his personal podcast called, "The Dr. Raj Podcast".
Now, Dr. Dasgupta is bringing over two decades of medical experience to Sleep Advisor, where he'll share his expertise on various sleep and health topics with our readers. With Dr. Dasgupta's help, we will be able to further help Sleep Advisor's readers achieve their sleep and health goals through expert knowledge and guidance.
For more information on Dr. Rajkumar Dasgupta, please visit his website at www.doctorrajd.com.
Get to Know Dr. Raj Dasgupta:
What is your sleeping position?
"I tend to be a side sleeper, since my wife tells me that sometimes I snore when I sleep on my back, especially on the nights after I had a long day in the hospital."
What is your favorite sleep study that you've either worked on or read that you found most interesting?
"I find central sleep apnea (CSA) to be very interesting when interpreting an in-lab sleep study known as a polysomnography (PSG). Central apneas are not common and require specific therapies for treatment depending on the underlying cause of the central apnea."
Do you have a sleep routine? If so, what is it?
"My routine always involves my whole family which includes my wife, 3 kids and dog. Unfortunately, our dog, Clifford doesn't always listen. We like having a set bedtime and wake time as much as possible. Our bedtime routine usually starts about an hour before bedtime and involves reading books and relaxing together as a family."
What is your sleep chronotype?
"Having 3 kids and working in the medical ICU makes me an early bird or "lion" chronotype most of the time some. However, I have no problem with traditional office hours and trying to have a social life in the evenings and weekends, so I guess I have some "bear" chronotype also."
Medical Expert On
Most Recently Reviewed Articles