The Sleep Advisor aims to be your trusted ally in your pursuit of healthier sleep and overall happiness.

Your sleep habits affect every minute of your day and life. We at The Sleep Advisor understand that and we are committed to helping you overcome any sleep related issues and to improve your habits in general.
Over a Million People Visit The Sleep Advisor Every Month
Whether you are here to get help with different sleeping related disorders, tips to improve your sleep in general or to get recommendations for a new mattress, our team is here for you to help out with informative, engaging and easy to understand articles.
You will find sympathetic and warm people who truly care about you.
Sleep Disorders
This is the section of our site where we discuss various sleeping disorders such as snoring, sleep apnea and other causes such as stress and anxiety. Not a very light topic to read, but necessary for someone who suffers from these disorders.
Fear not, in most cases it's something you can control with the right diet, habits and a few lifestyle changes and tips found here.  
Education and Buyers Guides
One of our main focuses is to help potential mattress buyers in their search for a new bed.
You'd be amazed how much of a difference it can make.
From basic information such as mattress size, firmness and types to specific guides on material, sleeping position and other considerations. Learn more how we rank products.  
In the end, we are all humans and we understand that sometimes we just need a confirmation or a nudge in the right direction to make the right choice. See All Buyer's Guides Here.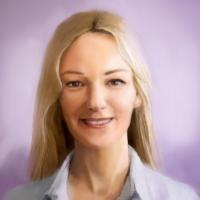 Sarah Cummings – Editor in Chief and Sleep Expert
Sarah is our main editor, sleep addict and she regularly writes on this topic, even for other sites. Sarah believes that by improving our sleep habits just a bit will lead to a healthier and happier life. She is also a big fan of spreadsheets, sunbathing on a beach and travel.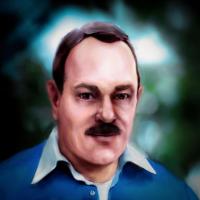 Mark Reddick – Bedding Product Research Expert 
Mark admitted that he suffered from insomnia for a long time and that it's one of the reasons why he is obsessed with this topic and other sleep disorders. Other than that, he loves sleep optimization and he worked on many mattress guides.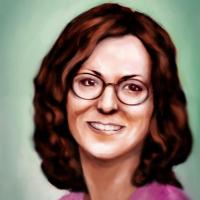 Jill Thompson – Sleep Expert 
Jill is quiet, but she gets the job done, and always with flying colors. She loves the fact that we are all different and that's why for more than three years, she studied how different sleep preferences impact the quality of our sleep and the occurrence of potential disorders. Sounds complicated, but it's really not.
We Try To Give Back To The Community
We've been featured at many large news sites and magazines. Check out some of them below:
thesun.co.uk – 26 Million Visitors
cosmopolitan.com – 14 Million Visitors
metro.us – 1.5 Million Visitors
independent.co.uk – 55 Million Visitors
mirror.co.uk – 27.5 Million Visitors
Disclaimers and Disclosures
Not so fun part of this about page but we had to mention this because you have the right to be aware of it. To learn more about our affiliations and other things, visit our disclaimers page.
Your Privacy Is Important to Us
We made effort to help you understand every aspect of our privacy policy and to allow you to easily unsubscribe from cookies. Learn more about our privacy policy here.
Unfortunately, due to our limited resources, we cannot provide personal advice but our articles should be more than enough. If you require further assistance, especially if it's related to disorders, we recommend that you contact an MD or one of our sleep consultants.
For any other inquiry, feel free to get in touch via our contact page.