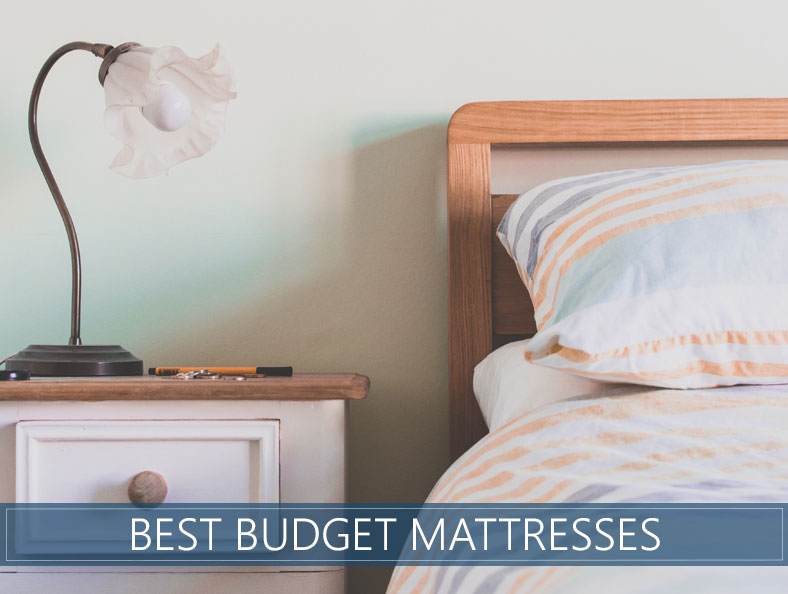 Transparency Disclosure – We may receive a referral fee (at no additional cost to the buyer) for products purchased through the links on our site or other applicable pages. To learn more, please read our full disclosure page here. We also encourage you to read about how we may research and/or test Products here.
Have you ever thought about how much time you spend in bed?
Yes, you hear all the stats about how we're asleep for approximately one-third of our life, but let's compare that to some of our other sedentary activities to put things into perspective. On average, we spend three times as many hours in our beds than we do on the sofa. And, when it comes to driving, we're in our cars about 101 minutes each day.
For whatever reason, we don't place nearly as much emphasis on our bedding as we do on other life expenditures. We're always on a hunt for the cheapest options. Perhaps it's because we're usually asleep when we're in bed, so we don't get as much active enjoyment from our mattress as we do from a high-performance automobile or a state-of-the-art sofa.
Still, regardless of the item we're looking to buy, we still want the best quality at a price we can afford. And with all the new mattress companies popping up online (view our "best mattress list" for 2019), it can be more challenging than ever to separate the top-quality brands from the lesser quality competitors.
In this guide, we're going to share some of the best mattresses that you can find on a budget in 2019. Any references regarding price will be for Queen size mattresses, so keep that in mind while you're reading. Larger sizes like King and Cal King will cost a bit more, and smaller sizes like Full and Twin will run less.
Top Budget Mattress Reviews
Nectar – Best Overall Value
Highlights:
CertiPUR-US® Certified
OEKO-TEX® Certified
365-Night Trial
Forever Warranty
Atop our budget guide is online retailer Nectar as the Best Overall Value. The company has created a mattress that combines features such as pressure relief, temperature regulation, and high levels of motion isolation.
People who like memory foam will appreciate its thick layers that cradle the body and gel-infusions that help sleepers stay cool throughout the night.
Additionally, Nectar claims that its ability to conform to every curve will help reduce aches and pains. It is conveniently delivered compressed in a box, and shipping is free, so moving it around the house and into the bedroom is both a breeze and easy on the wallet.
What stands out? At the intersection of high-end materials and a cost that is significantly less than comparable in-store brands, Nectar creates an equilibrium of comfort and support for a great night's sleep, without cutting any corners for the cost.
If all of this sounds too good to be true, Nectar offers a full 365-night trial period to see if you will fall in love with the bed. The trial is risk-free and you will get a full refund if it doesn't live up to your every satisfaction.
Want to know more about this Top Value Pick? Check out our in-depth analysis here.
DreamCloud – Luxury Look & Feel
Highlights:
CertiPUR-US® Certified
365-Night Trial
Everlong Warranty
DreamCloud has a luxury look and feel without the premium price tag.
Imagine memory foam, 8-inch coils, and an attractive two-toned design that costs less than other luxury brands that could have you spending a few thousand dollars.
There is a substantial design packed into this bed, including materials such as a gel-infused memory foam and an individually wrapped coil system. The incredibly helpful detail of handles on the sides make it easy to adjust. Overall, it is an exceptionally comfortable hybrid that has a medium-range firmness level that most people find works best.
Why is it special? DreamCloud looks and feels like a premium product without the high price of a traditional luxury brand. The company is direct-to-consumer, so costs are kept down and the price of producing the mattress is less, so buyers pay less as well. This may be just what you end up considering a great mattress for the money.
Read more about this Luxury Feel Product in our full review.
Layla – Pressure Relief
Highlights:
Double-Sided
CertiPUR-US® Certified
120-Night Trial
Lifetime Guarantee
Made in the USA
Layla has presented a solution for people who want to try the feel of two different beds for the purchase price of one. The mattress is essentially two in one, as it has a "flippable firmness".
On one side of the bed, enjoy a cozy Soft feel that is great for side sleepers, and on the other side, stomach sleepers can benefit from Firm support, while back and combination sleepers can try out both to see which works best for their body type.
What's its best feature? The memory foam in Layla makes for exceptional pressure relief. Whether you have curves that need contouring or areas that tend to feel sore after waking up, the memory foam was made to hug each and every part, helping to make pain and pressure an issue from the past.
The memory foam, infused with a conductive copper, and a ThermoGel® -infused cover work together to keep sleepers cool, which are features not found on traditional memory foam beds. The construction of Layla makes it a standout and its long trial period, free shipping, and free returns make it a risk-free buy.
Is this a mattress for you? Read our complete analysis for more info!
WinkBeds Plus – Heavy People
Highlights:
CertiPUR-US® Certified

OEKO-TEX® Standard 100 

120-Night Trial
"Any Reason" Guarantee
Lifetime Warranty
Made in the USA
A tremendous value to heavier individuals and couples is the WinkBeds Plus. It was designed with care for the needs of sleepers weighing 300 pounds and above.
Gone are the days of worrying about bottoming out on a bed or not being able to get adequate support and pressure relief with a larger frame.
It is a hybrid that has strong supportive coils with triple zoning for even more support where it is needed. The designer foam overtop of the coils is comfortable and there is dense foam edge support. The overall construction has a high durability that has been proven in testing, so not only is it a good value – it is going to hold up well into the future.
Why do we love it? WinkBeds Plus is a superior option for heavier people that the company claims costs one-third of brands in mattress stores. WinkBeds says they have created the first luxury mattress of its kind for heavier folk, and the quality and price drive a deep overall value.
As a bonus, free shipping and returns are provided with every purchase.
If you want to learn more about The Plus model before you purchase it, check out our full review here.
Saatva (Firm) – Firm Feel
Highlights:
CertiPUR-US® Certified
120-Day Trial
15-Year Warranty
Charity Initiatives

Made in the USA
Saatva positions their mattress as an affordable price for a luxury innerspring bed and over 15,000 five-star customer reviews show proof of satisfied sleepers.
The company's choice of a digital retail space instead of a storefront and lack of sales commissions allows it to keep overhead low. This results in a price drop that the company generously transfers to their customers.
In fact, the company has pointed out that it is priced significantly less than luxury competitors that retail for around $2,749. Saatva's Queen size sells for  around half that!
What stands out? Saatva's Firm comfort level provides a supportive floating feel that is ideal for back and stomach sleepers. It has premium attributes like an organic cotton cover, superior reinforced edge support, and high-quality coil-on-coil design with comfort layers above.
Saatva is already a fantastic value, and the purchase is made even sweeter by the free White Glove Delivery service and set-up the brand provides. All you have to do is order and open the door. Another perk Saatva provides is free removal of your old mattress, saving you even more money and hassle.
To learn more about the Saatva bed, check out our in-depth review.
DynastyMattress Cool Breeze – Under $500
If your budget is below $500, DynastyMattress Cool Breeze is a bed to consider. It has a medium-firm feel, which gives it a versatility that makes it useful for people who sleep in multiple positions.
It is within the firmness range that most people find helpful for getting the best night's sleep.
What makes it unique? At under $500, DynastyMattress Cool Breeze is a budget option that has the added benefit of a cooling design.
Three inches of gel memory foam not only provides pressure-relieving comfort, but also works to divert heat from the body so there is lower risk of overheating. In the foam, two layers of a special cutout design help move air through the bed, which ultimately also helps with cooling.
You can take comfort in the fact that the layers are CertiPUR-US® Certified. This distinction means that the foam is devoid of certain harmful chemicals and has low Volatile Organic Compound emissions.
Zinus Green Tea – Under $300
There is a surprising amount that a few hundred dollars can get you.
Zinus Green Tea is a multi-layer bed with a design that is conducive to deep contouring and pressure relief.
It feels like a classic memory foam bed, so it is a good option for people who like that slow-responding, deeper hug feel.
It is on the softer side of medium, so those who sleep for part or all of the night on their side should not have trouble with pressure points forming, even when the body's weight is more concentrated and distributed over a lower surface area. In addition, it has high levels of motion isolation, so partners can sleep in peace without detectable disturbances.
Why is it special? Zinus Green Tea is a popular budget pick for under $300 that is an attractive option for those who like memory beds. In addition, the brand has included a natural green tea extract and ActivCharcoal within its product for a refreshing night's sleep.
Zinus Green Tea can be ordered in different thicknesses, which correspond to additional pressure relief and firmness levels.
LinenSpa 8" Hybrid – Under $200
If you are looking for an ultra-budget choice, LinenSpa has an entry-level hybrid for under $200.
This can be an especially good choice for college, kids, a guest room, or if you need to stick to a lower budget.
The hybrid design of LinenSpa includes both tempered coils and a foam pillow top.
By structuring the foam on top of the coils, individuals will realize pressure-relieving comfort that conforms to the body while benefiting from the support of the coil structure below. There is a layer of quilted memory foam and additional comfort layer above the springs.
What stands out? At under $200, you can have the duality of the hybrid design that is often seen as the best of both worlds of innersprings and foam. The coils provide a bounce, which offers a more traditional feel that most people are familiar with, while the comfort layers provide a plusher feel.
What to Expect with "Cheap" Options
Under $1,000
If your budget is close to $1,000, you have more options than you think, especially if you're buying online. We've found that online mattress companies are often able to offer premium quality at about half the cost of brick and mortar retailers because they cut out the middleman. In fact, many online mattress stores (see online options here) stock premium options at under a thousand dollars.
With this budget, you're not limited to just memory foam mattresses, either. For people who love memory foam, you can get a top-of-the-line bed in this price range. When you're buying a foam mattress, it's important to remember that not all foams are created equal.
They come in varying levels of density, and higher generally performs better than lower. While evaluating different brands, you'll see numbers ranging from 2.5 up to 7.0 pounds.
Low-density foams are not inherently awful; however, they usually contain less material, which is one of the reasons they're cheaper. Because there's less material, these cheaper mattresses are also liable to soften quickly and lose support, shortening the life of the mattress. Low-density foam beds tend to last five years (or less), while medium to high-density foam can serve you comfortably for up to 10 years.
If you come across a cheap bed with low-density foam, don't discount it as low-quality right away. Many higher quality mattresses have multiple layers of foam of varying density.
They work together offering a combination of support and comfort to give you a superior night of sleep. For example, you may see a high-density foam for the base layer and very low-density number for a top layer.
Read more about how much mattresses cost.
Under $500
There are some genuine bargains and steals in the under $500 category, but you're going to have to look a little harder and give up on a few of the luxury features.
At this inexpensive price point, you may be limited mostly to pure foam mattresses, though there are a few notable hybrid exceptions. Overall, the materials won't be high-end, and you'll sacrifice some durability.
For example, the coils you might find in the under $500 range may not maintain the same spring and support as the years go by. The foam can also be a lower grade. Again, as we mentioned above, lower density foams tend to degrade more quickly.
Something else that should be a major consideration is how much support a lower-priced mattress might provide. In addition to breaking down faster, low-density foams tend to provide less support.
For some people, this isn't a deal breaker. People who like the feeling of sinking into their mattress may actually find this beneficial, providing they don't develop any back pain. However, back and stomach sleepers, as well as combo sleepers who switch positions throughout the night shouldn't compromise on support.
Still, if you're on a tight budget, but you don't want to sacrifice too much quality, you can find a gem or two that won't break your wallet or your back.
Under $300
While you can certainly get a fair-quality product in this price range, we may not recommend this route for everyone. You should find that your options are more limited, and the durability of these beds might be subpar.
Like the under $500 range, you should find that these cheap mattresses are mostly memory foam, though again, there should still be a few hybrids available. Again, the quality will likely not be the same as the beds that cost between $500 and $1,000. However, there are some instances where this might be your best bet.
For example, if you're looking for a short-term bedding solution, you might not want to spend a lot of money. If you're in a short-term lease, it's for a college apartment, or you are extra budget-conscious, you may find yourself needing a bed that's a lower price.
In that case you can see what are our Top Picks under $300 here.
Under $200
Your options are going to be limited, but there should be a couple of choices. Again, you'll be sacrificing durability and support by getting a mattress at this cheaper price, but if it's genuinely a short-term buy, then it might make more sense than splurging on something pricier.
Like the $300 range, you should find mostly memory foam beds at this price, along with a few hybrids with lower-quality materials.
One trick we should mention is that if you're particularly budget-conscious, consider sizing down from a Queen to a Full. You may be able to save anywhere from $30 to $100 by scaling down.
A typical queen (best choices here) is 60 inches wide by 80 inches long. Full, or double, mattresses are 54 inches wide by 75 inches long.
If you're buying the bed for a kid or teen, or if you sleep alone and don't need much space, you can save money without losing out on quality just by downsizing.
Want to learn more about this price range? Check out our under $200 mattress guide.
Under $100
You likley won't find much new in this range, other than maybe a blow-up air mattress, but you still have some choices. The best chance you have of finding something decent is to check Craigslist or Facebook Marketplace.
If you choose this route, proceed with caution. Aside from stranger danger, you may also want to seriously consider whether you want to put your body on someone else's used mattress, especially without knowing its history.
Think about all the mishaps you've had on your bed. Picture them clearly, close your eyes if you have to. Then, think about whether you want to be sleeping on someone else's DNA.
You can and should, of course, clean the bed thoroughly before sleeping on it, but who knows what kinds of critters may be lurking inside the mattress that you'll unknowingly bring into your home.
Avoid the temptation to buy a cheap, refurbished mattress unless you are truly desperate for a solution at a rock bottom price. These beds are usually worn out soiled beds with a new cover placed over the top.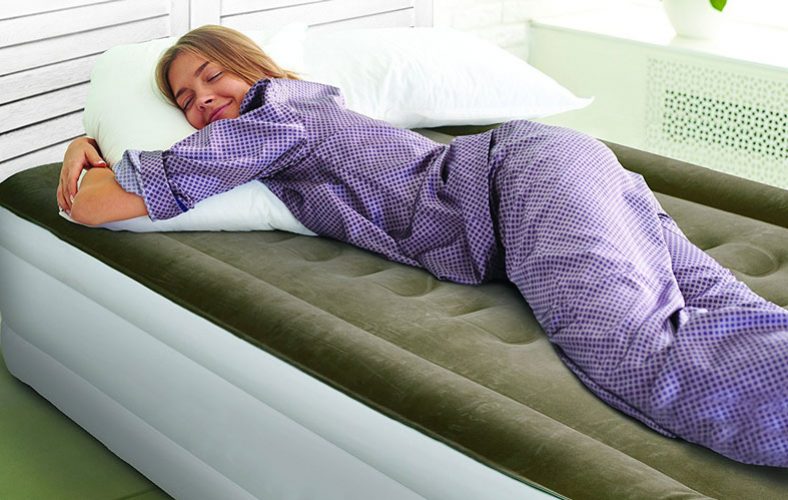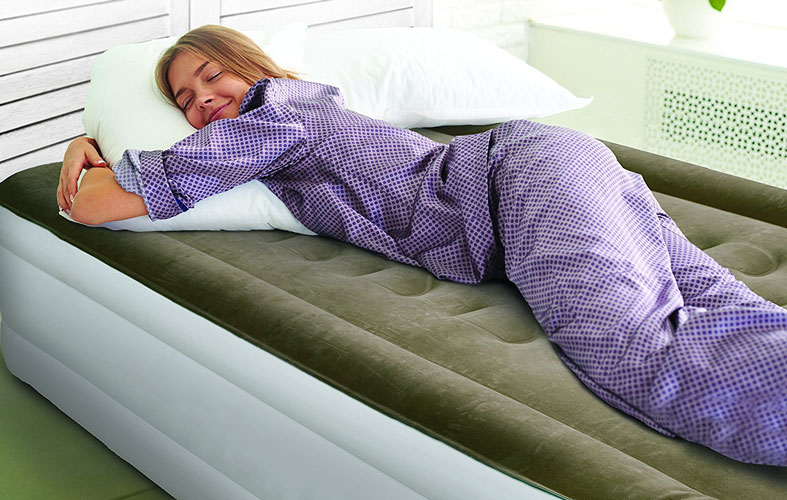 Budget Bed Buying Considerations
Long vs. Short-Term Solution
The amount of time you plan on keeping your bed plays a role in how much you ultimately decide that you're willing to pay.
For example, if you plan on sleeping on this mattress for several years, it's worth it to spend a little more for a higher level of comfort and durability. A bed within the $750 to $1,000 range should last eight to ten years, if not a lifetime. Beds in that price range also have much longer warranties, which you should also take into consideration.
However, if it's for short-term use, you can get away with paying less. However, it should go without saying (though we'll say it anyway because it's important), that even though you'll save money by buying a cheaper bed, you have the risk of paying more in the long run because you may have to replace it more frequently.
Over time, you could end up paying roughly the same amount, whether you get a $300 bed now that needs to be replaced every three to five years, or one that's $750 to $1,000 that will last for ten or more years.
Who Will Use It?
Determining who will use the bed and how often, will help you decide how much you should spend.
We recommend considering the following:
Will this be your primary sleep vehicle, or will it go in a guest bedroom? You probably want the best that money (or your budget) can buy if it's for you and you'll be sleeping on it every night. However, if it's for the guest room, quality and durability aren't nearly as important because the mattress won't be under the pressure of everyday use. This may mean that even if you're spending less, you want a pick that feels like a great bed for the money, no matter what that price range is or what you're trying to get for it.
Is it for a teenager or adult? If it is for a teenager, consider that they'll likely be moving out of the house soon (hopefully), and may not need a long-lasting bed. However, if it's for an adult, they may be more selective and require a higher-end experience.
How heavy are the people sleeping on it? Adults who are heavier will naturally put more weight and pressure on a bed. For this reason, if one or more of the sleepers weighs over 250 pounds, they'll probably need a firmer and higher quality mattress for maximum comfort and support.
How many people are sleeping on it? If you're sleeping solo or you have a partner, your preferences may vary. For example, higher end beds in the $750 to $1,000 range have customization options where you can have one side of the surface be firmer, softer, and even cooler than the other side. If you're sleeping by yourself, however, this feature won't matter so you won't even need to consider paying extra for it.
Materials & Type
While you can find solid quality inexpensive beds, don't expect premium luxury.  Again, most of the brands at these price points will be pure memory foam construction. And while some options offer higher-end features like hybrid construction, high-density foam, and Euro or pillow top layers, keep in mind that the materials won't likely be as top-tier as high-end brands.
However, don't be discouraged. Again, the advent of online bed offerings means that you can still get a quality mattress at a price lower than you might expect.
Off-Gassing
You'll hear a lot of mentions of "off-gassing" while you research the best mattress for your budget. Off-gassing happens when you open up the box your new bed came in, and you're hit with a chemical smell. The smell occurs because the materials that the foam (and sometimes the cover) are made of contain something called VOCs, or Volatile Organic Compounds.
There's some controversy about whether or not off-gassing is harmful. While we do know that the smell is caused by the release of chemicals, scientists haven't determined one way or the other if they're harmful.
In some cases, cheap beds contain chemicals that, when off-gassed are likely to be dangerous. These chemicals are referred to as ozone-depleting chemicals, and include CFCs (chlorofluorocarbons), formaldehyde, benzene, and a handful of others.
The one thing you should take care to look out for is a certification called CertiPUR-US. These mattresses contain safe amounts of chemicals that this third party as deemed as safe for adults and children.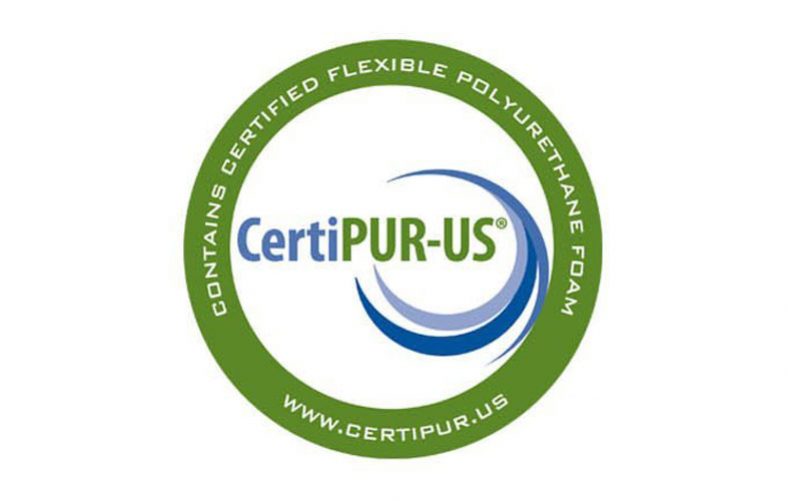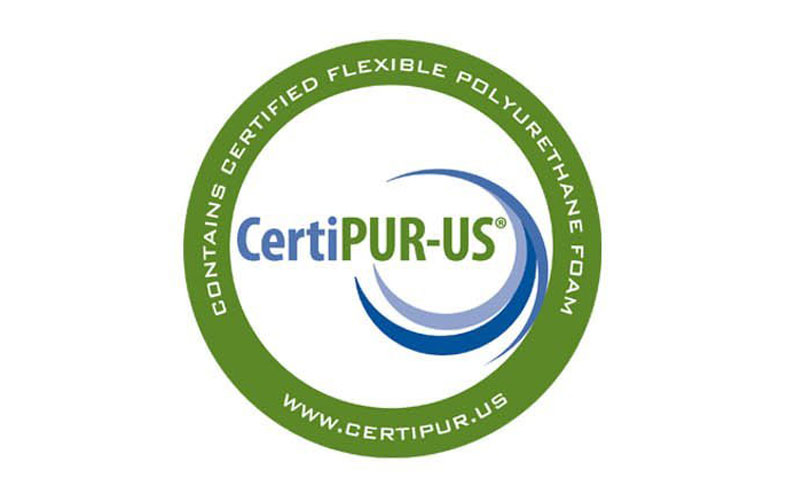 Mattress Sagging
We discussed earlier the differences between high and low-density foams. As a reminder, lower density material is less durable, has more air pockets, and can sag over time. There is absolutely nothing more uncomfortable than a sagging mattress!
If you've ever gotten the feeling that you're sinking into the bed, you're probably the victim of sagging. Perhaps the worst thing is the feeling that you're rolling down a hill because the weight of your partner has caused a deep, indenting slope.
While not all cheap beds are prone to sagging, you should pay extra close attention to the density of the foam and the length of the warranty policy before buying anything.
Wear & Tear
Sagging isn't the only indicator that a bed is past its prime. Again, daily use can cause your mattress to age, and cheaper brands should show wear and tear faster.
One thing you can look at to help evaluate easily how well it will stand the test of time is the cover. Is it made from quality fabric with solid stitching, or does the stitching look like it's holding up by a thread, literally?
Also look for brands that have removable covers. Since stains can void a warranty, you'll want to take extra care to keep the surface clean. A removable cover should allow you to do regular and thorough cleanings.
Foreign Materials
Many top-range brands are made in the USA. That's not necessarily a reflection on quality, however. Usually, the biggest reason a product is made domestically has to do with shipping costs.
Mattresses are big, bulky, and awkward to transport, so it makes sense that most bedding companies would choose to manufacture in the US. However, some brands are manufactured overseas, and many of them are high quality.
The only thing we would advise caution about is the foam. It should still be CertiPUR-US certified if it's being sold in America.
Frequently Asked Questions
Where should I look for a cheap bed?
We mentioned Craigslist as an option earlier. Not only can you find used mattresses here, but many local furniture stores also run specials advertising their beds at rock-bottom prices to attract a local market.
However, a good place to search for deals is on  Amazon. As the world's largest marketplace, you can find almost anything you need there, and it can often reflect some of the lowest prices. If you want to spend less than $500,  Amazon may be a good place to start as well as the web pages of many other mattress manufacturers.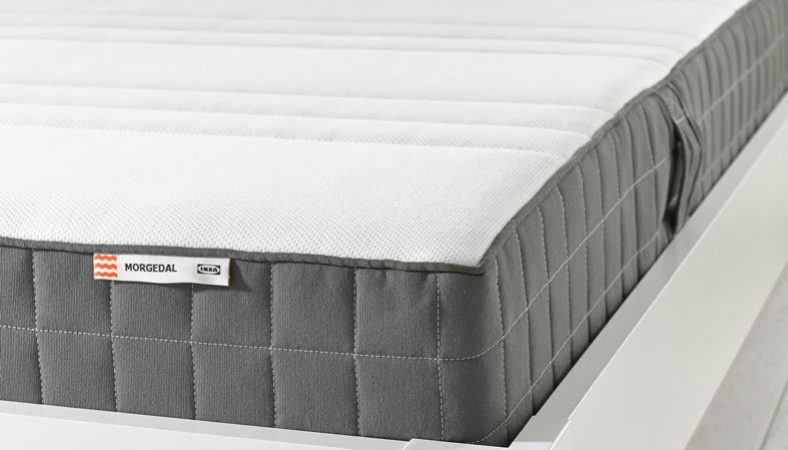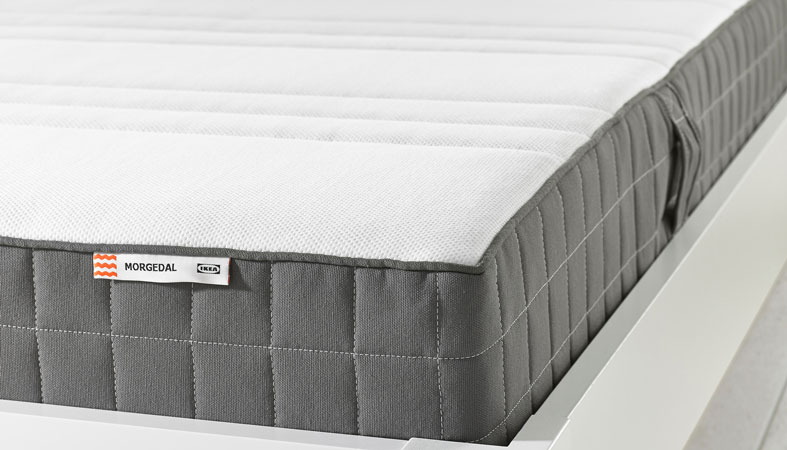 What do you think of Ikea mattresses?
The Swedish furniture maker has a reputation for aesthetically pleasing, bare-bones furniture designed for modern spaces. While they are not best konwn for their bedding options, their beds range in price from $159 to $899, plus they offer a 25-year limited warranty.
Within this range, they also offer innerspring, foam, and hybrid constructions. Before you jump in your car and head over to Ikea for Swedish meatballs and a bed, it may help you to know that their firmness levels are generally rated as Firm to Medium Firm. This means that if you're a side sleeper, you may not feel as comfortable, but if you're strictly a stomach sleeper, you may be able to find something you like.
Conclusion
---
In our research, we discovered that quality and price aren't always 100% correlated. We've been able to find quite a few premium quality mattresses at less than $1,000. Even better is the fact that you can get something cheaper if you're not using it in your master bedroom, or you plan on using it for only a short time.
With all of the bed-in-a-box companies emerging in the marketplace, prices have come down over the past five years, and we've also noticed that quality and durability have also improved with the increasing competition.
Our team covers as many areas of expertise as we do time zones, but none of us started here as a so-called expert on sleep. What we do share is a willingness to ask questions (lots of them), seek experts, and dig deep into conventional wisdom to see if maybe there might be a better path towards healthy living. We apply what we learn not only to our company culture, but also how we deliver information to our over 12.7M readers.
Sleep research is changing all the time, and we are 100% dedicated to keeping up with breakthroughs and innovations. You live better if you sleep better. Whatever has brought you here, we wish you luck on your journey towards better rest.