The Siena mattress is designed to provide ample support for individuals and couples while still being comfortable and inviting.
This 10-inch foam mattress features a breathable, soft mattress cover, a memory foam layer, two additional foam layers that provide both comfort and support and a shift-resistant mattress cover at the bottom of the bed. The bed also has a 10-year warranty, a 180-night trial, and free shipping and returns.
We tested this mattress for ourselves, and in our Siena mattress review, we'll share all our findings on this mattress, including everything from the bed's firmness to how it performs in multiple sleeping positions.
Watch Our Siena Video Review
Who We Recommend The Siena For:
Stomach sleepers – Since this mattress is quite firm, it should provide enough support for stomach sleepers so their hips and lower back don't sink into the bed too much. However, we specifically recommend this for light and average-weight stomach sleepers.
Budget shoppers – The Siena mattress is a more affordable option, especially compared to other foam beds on the market. If you're looking for a mattress that won't break the bank, we think you should consider the Siena. Since the Siena mattress is so affordable, it is a great option if you're looking for a mattress for your kids. This is a good bed that can grow with your child.
Couples – This bed has really great motion isolation and a good level of edge support, so we would recommend it for couples. This way, you shouldn't be disturbed by your partner when you sleep, and you can spread out to the edges of the bed and still feel supported.
Who We Don't Recommend The Siena For:
Side sleepers – Side sleepers will likely feel that the Siena is too firm. These individuals typically prefer a softer bed that contours their shoulders and hips, and the Siena is a little too firm to provide that soft, plush feeling.
Hot sleepers – We found that this mattress sleeps a little warm, so if you already get hot at night, this bed probably isn't for you. Heat tends to build up on all-foam beds, and the gel-infused memory foam might not have enough cooling properties for a hot sleeper.
Heavier folks – Although this bed is pretty firm, it is not best suited for heavier folks. We recommend that a heavier sleeper finds a more supportive mattress.
First Impressions of The X Mattress: Firmness & Fee
Firmness Scale: 6.5/10
Please remember that firmness is a subjective characteristic and your shape will dictate how you experience a bed. A heavier person whose weight can more easily push through softer comfort and support layers may experience a bed as softer than a lightweight person. The way you are shaped could also play a role here. Consider your weight, shape, and size when evaluating firmness scores.

We gave the Siena mattress a 6.5 out of 10 firmness rating, which means this is a medium-firm rating based on our scale.
Our lead reviewer is average-weight and provided further detail on how this bed felt. She is athletically built and is a combination and stomach sleeper, so keep these additional considerations in mind. Our findings reveal that this bed definitely feels pretty firm, especially compared to other all-foam mattresses, which tend to be softer.
We also found that this bed felt more responsive than your typical memory foam bed, meaning the Siena provides bounce-back. Our reviewer didn't feel like she was sinking into the bed, and she felt comfortable and supported by this bed as an average-weight combination and stomach sleeper.
How Does It Feel?
The Siena is a gray mattress with white stripes. When our reviewer first touched the bed, it felt pretty soft and seemed quite breathable. The cover is made of a stretchy, knit material, which is comfortable. Settling into the bed, you should feel the bed contour to your body slightly due to the memory foam, while also feeling a good amount of firmness and bounce.
What We Like About the Siena
The price – We really like the price of the Siena mattress because it is a more affordable option for people who want a quality foam mattress.
The edge support – In general, finding an all-foam mattress with decent edge support isn't so easy. However, we were impressed with the amount of support at the edges of this all-foam bed. The overall firmness of the bed provided support across the entire mattress, and our reviewer still felt comfortable lying at the edge of the bed.
The motion isolation – Since the Siena is an all-foam bed, couples shouldn't have many issues feeling too much movement across the surface of this mattress. This is great for people who don't want to be woken up by their partner's tossing and turning.
Our Siena Complaints
Lack of cooling – This bed isn't our favorite for hot sleepers since it doesn't have a lot of cooling qualities. If you're looking for a mattress that keeps you cool at night, the Siena might not be the right fit for you.
Not supportive for heavyweight sleepers – Siena isn't the most supportive mattress for heavier bodies, so heavyweight sleepers will likely not feel as comfortable on this bed.
More basic design – While this mattress is budget-friendly, it has a more simple design, lacking a lot of the extra features that some more expensive mattresses include. Luxury shoppers may be underwhelmed by the simplicity of this bed.
Testing the Siena Mattress: How it Performed
To test the Siena mattress, our reviewer laid on the mattress on her side, back, and stomach to see how supportive and comfortable it is in each position. She moved around to view the motion isolation and bounce, and she also sat and lied down on the edge of the bed to assess the edge support. Along with these qualities, we also assessed the bed for cooling, which helps us determine if it's a good find for hot sleepers.
Sleeping Positions for Different Body Types
According to Siena, their Queen mattress can hold up to 1,000 pounds.
| Size | Dimensions (inches) | Price (w/o discount) |
| --- | --- | --- |
| Twin | 38" x 75" x 10" | $499 |
| Twin XL | 38" x 80" x 10" | $599 |
| Full | 54" x 75" x 10" | $649 |
| Queen | 60" x 80" x 10" | $699 |
| King | 76" x 80" x 10" | $799 |
| Cali King | 72" x 84" x 10" | $799 |
Side Sleepers
Lightweight Sleepers – Side sleepers usually prefer a bed that is softer, allowing for their hips and shoulders to sink in more comfortably. The Siena will likely feel too firm for a lightweight side sleeper, so a softer mattress is probably a better choice.
Average-Weight Sleepers – Just like lightweight side sleepers, average-weight side sleepers will probably think the Siena is too firm on the hips and shoulders.
Heavyweight Sleepers – Although the Siena is probably too firm for average and lightweight side sleepers, some heavyweight side sleepers may find it to be soft enough because they sink into the mattress more. However, we don't believe this is the best option for heavyweight sleepers in general.
Back Sleepers
Lightweight Sleepers – We think the Siena is a great option for lightweight back sleepers because it should keep their back well-aligned.
Average-Weight Sleepers – Similar to lightweight back sleepers, average-weight back sleepers should be a good match for this bed. The Siena mattress doesn't sink in too much, so there seems to be enough back support for those of average weight.
Heavyweight Sleepers – Although this bed is great for many back sleepers, it is not suited for people over 230 pounds. Heavyweight back sleepers may find that they sink into the bed too much.
Stomach Sleepers
Lightweight Sleepers – Stomach sleepers typically need a bed that is firmer and more supportive so their hips and lower back don't dip into the mattress too much. The Siena mattress feels like a great option for lightweight stomach sleepers as it seems to provide enough support for the hips and spine.
Average-Weight Sleepers – Average-weight people who sleep on their stomachs should also find this mattress to be suitable for them. It provides enough support that your hips and back won't sink too far into the mattress, which should help prevent lower back pain.
Heavyweight Sleepers – Unfortunately, the Siena is not suited for stomach sleepers weighing over 230 pounds since they're more likely to sink too far into this mattress, which can compromise body alignment.
Pressure Relief & Pain
4/5
In terms of pressure relief, this bed performs pretty well. The memory foam layer provides the most cushion, molding and adapting to the body as you change positions. The cushion feel should help relieve pressure in painful areas. However, the overall firmer feel of this mattress might not provide enough pressure relief to side sleepers.
Back Pain
Stomach and back sleepers will likely find great support from this mattress to help mitigate back pain. However, heavier people with back pain may find this bed to be too soft, lacking the appropriate support for their back.
Hip Pain
This bed's all-foam design could appeal to those with hip pain, though it may be too firm to provide relief for some people. Specifically, side sleepers with hip pain will probably not get enough relief in their hips because of Siena's slightly firmer feel.
Should Pain
The Siena bed may help with shoulder pain for those who sleep on their stomach and back. However, side sleepers with shoulder pain will likely find this mattress to be too firm. A softer mattress is better for side sleepers who experience shoulder pain and need relief.
Support
4/5
We think this bed has great support for back and stomach sleepers due to its three foam layers and overall firmer feel. The bottom layer is 5.5 inches high and is very sturdy. Light and average-weight individuals who sleep on their back and stomach will likely feel supported and comfortable in the Siena bed.
If you're a heavier individual, though, you may not feel the correct level of support from this bed. Heavier individuals may sink too far into the bed, which will not support their spine properly and may lead to pain or discomfort.
Motion Isolation
5/5
The Siena mattress has excellent motion isolation due to its all-foam construction. The foams should absorb movement well, which means that couples shouldn't feel motion being transferred from one side of the bed to the other. High motion isolation is appealing to people who are light sleepers or whose sleep schedule differs greatly from their partner.
Temperature Regulation / Cooling
3/5
If you're a hot sleeper and are looking for a cooling mattress, the Siena might not be the best choice for you. Although the mattress cover is breathable and the memory foam layer is gel-infused to promote cooling, we find the Siena mattress to be a little bit warm. Therefore, if you're a hot sleeper, we think you can find a mattress that better suits your needs.
Bounce
4/5
We thought the Siena mattress displayed a good amount of bounce that could satisfy those who prefer more quick-responding, buoyant mattresses. Typically, a bed with bounce is appealing to those who need to reposition easier, such as people with limited mobility, sexually-active couples, and combination sleepers.
Edge Support
4/5
Our team thought the Siena mattress had good edge support to it, earning a 4 out of 5 in this category. Whether you sleep with a partner and want extra useable surface space or sit on the edge of the bed to get ready in the morning, good edge support can be a helpful feature in a mattress.
Performance for Couples
5/5
We recommend the Siena mattress for couples and think it's a great, affordable choice. This foam mattress provides ample motion isolation, which is nice for couples who don't want disruptions. The edge support provided by the Siena is also pretty good, especially for a foam mattress. Our reviewer felt comfortable and supported, even as she lay on the very edge of the bed. Finally, this mattress is quite responsive to movement, meaning it's pretty bouncy, which can be appealing to sexually active couples.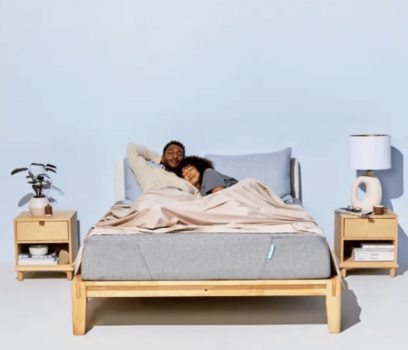 Siena Mattress
The Siena is a memory foam bed aimed at providing sleepers with the right combination of support and comfort.
Preference-based Features
Since this mattress is on the firmer side, it has good support throughout the bed, including on the edges. If you like to sleep on the edge of your bed, or if you like to spread out from your partner at night, this edge support is a great feature for you.
Adjustable Base Compatible
The Siena mattress is compatible with many bed frames, including adjustable bases.
The Siena mattress is much more affordable than most other foam mattresses. If you're looking for a mattress that is less expensive than others, this might be the right choice for you.
Construction: What's Inside the Siena?
The Siena mattress is a 10-inch all-foam mattress that is made up of five unique layers. Even though this bed is more budget-friendly, it still contains quality materials. Between each layer of the mattress, there are air pockets designed to help make the Siena mattress more breathable.
At the very top of the bed is the stretchy, breathable, soft mattress cover.
Going deeper, the responsive memory foam layer helps provide comfort by contouring the body. This layer of cushioning is especially helpful for pressure and pain relief. This memory foam layer also contains gel to help keep the foam from becoming too warm, which is often a downside to memory foam.
Next is the body support layer, which is made of a convoluted foam that provides both cushioning and support for the body. This layer has a special ripple indentation in the foam, which makes the mattress breathable. This foam layer also helps reduce motion transfer, which is ideal for couples.
Under the support layer, you'll find a 5.5-inch high foundational foam layer. This sturdy layer provides structure for the mattress and helps keep the spine nice and supported. This foundational foam layer works with the body support foam above to provide motion isolation.
Lastly, you'll find a shift-resistant lower cover that helps your mattress stay put. As such, you shouldn't experience any sagging, slipping, or sliding with this bed.
Unboxing & Off-Gassing
The Siena mattress is delivered in a box. Once it arrives, you just take it out of the box, roll it out, and watch it expand. We found that it was a simple process.
You may experience a slight new mattress smell with this bed, but it's only temporary. Once you unbox it, we recommend that you wait 24 hours before you sleep on the mattress, allowing the mattress time to decompress before you put your bedding on it.
Certifications
The foams in this bed are CertiPUR-US® certified. CertiPUR-US® is a third-party program that ensures the foams meet rigorous health and safety standards. This means they don't contain harmful substances like ozone depleters, PBDEs, heavy metals, formaldehyde, and phthalates. They should also have low volatile organic compound (VOC) emissions.
Coupons, Trials, Warranties, and Shipping
Shipping – Shipping is free for the Siena mattress.
White Glove Delivery – Siena does not offer white-glove delivery.
Trial – You can keep this product for 180 nights, and if you don't like it, you can return it for a refund.
Warranty – The Siena comes with a 10-year warranty.
Return Policy – After sleeping on your mattress for at least 30 nights, you may return your Siena bed for free and receive a refund.
Sizes & Prices
| Size | Dimensions (inches) | Price (w/o discount) |
| --- | --- | --- |
| Twin | 38" x 75" x 10" | $499 |
| Twin XL | 38" x 80" x 10" | $599 |
| Full | 54" x 75" x 10" | $649 |
| Queen | 60" x 80" x 10" | $699 |
| King | 76" x 80" x 10" | $799 |
| Cali King | 72" x 84" x 10" | $799 |
Frequently Asked Questions
1. Are Nectar and Siena the same company?
Siena is a sister company of Nectar. They are both owned by Resident Home.
2. What are Siena mattresses made of?
The Siena mattress is constructed with three foam layers, one of them being a gel-infused memory foam. It also features a breathable cover and a non-slip layer at the bottom of the bed.
3. Is the Siena mattress non-toxic?
Yes, the Siena mattress is non-toxic. It is CertiPUR-US®, certified which means it does not contain harmful substances.
4. Why does the Siena cost less?
Siena costs less than other mattresses because, according to the Siena website, "everything about how [they] make, sell, and distribute the new Siena has been about keeping the final price low for you". However, the company still ensures that they are using quality, safe materials in their mattresses.
5. Can I clean the Siena mattress cover?
No, you should not remove the Siena mattress cover to clean it. Instead, Siena advises spot-cleaning the cover with a mild detergent or hand soap.
Siena vs Other Brands
Siena vs Nolah Signature
Who We Recommend the Siena For
Back and stomach sleepers
Couples
Kids
Who We Recommend the Nolah Signature For
Hot sleepers
People looking for pressure relief
Side sleepers
Read our Nolah Signature mattress review if you think the Nolah Signature is right for you.
Siena vs Helix Midnight
Who We Recommend the Siena For
Couples
Budget shoppers
Stomach and back sleepers
Who We Recommend the Helix Midnight For
Average-weight people
People with back pain
People who sleep on the edge of the bed
Read our Helix Midnight mattress review if you think the Helix Midnight is right for you.
Siena vs Other Resident Home Mattress Brands
Siena vs DreamCloud Hybrid
Who We Recommend the Siena For
Couples
Budget shoppers
Stomach and back sleepers
Who We Recommend the DreamCloud Hybrid For
Hot sleepers
Back sleepers
People who need pressure relief
Read our DreamCloud Hybrid mattress review if you think the DreamCloud Hybrid is right for you.
Our Verdict
Now that we've tested the Siena mattress, we think it could be good for lightweight and average-weight stomach and back sleepers, offering great support and a firmer feel for an all-foam mattress.
While this bed may not be for everyone, such as side sleepers, hot sleepers, or those of heavier weights, it may appeal to people seeking back pain relief, kids, couples, and budget shoppers.
Overall, we rate this mattress a 4 out of 5, and we recommend you give this foam bed a try as it is designed with quality materials and comes with a budget-friendly price tag.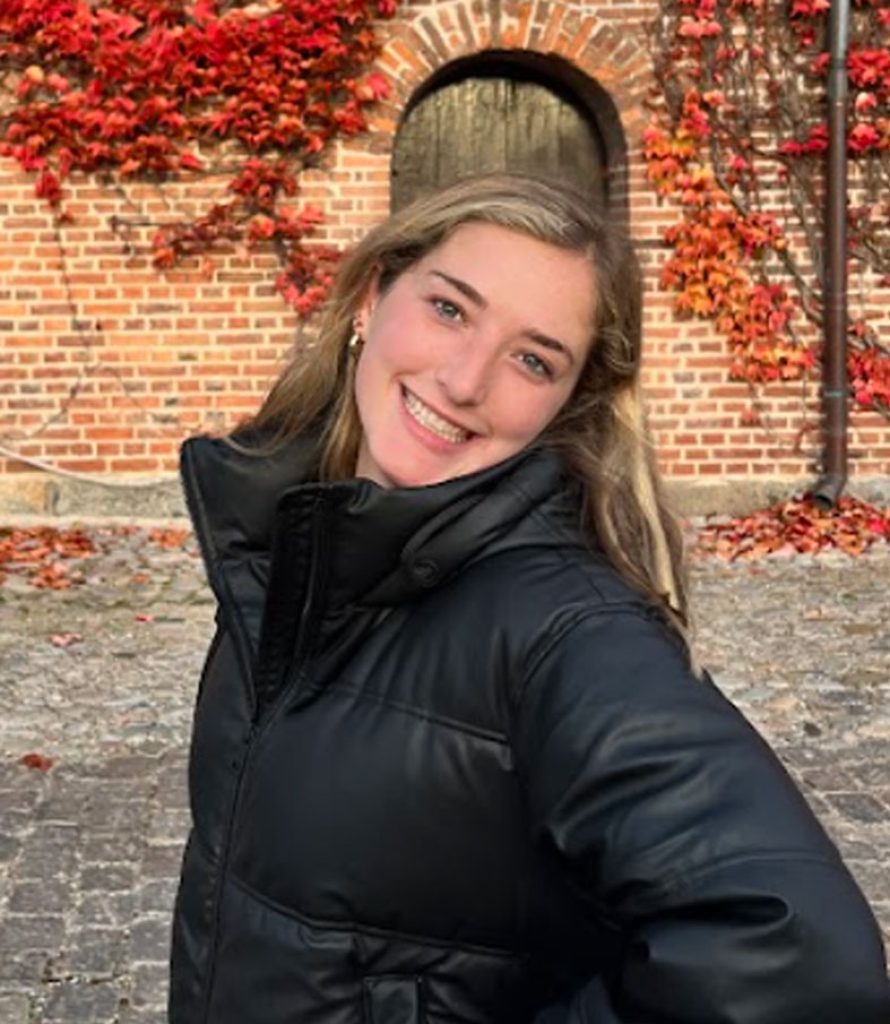 Emma Cronan
Writer
About Author
Emma is an Editorial Intern for Sleep Advisor. She collaborates with the editor and staff writers to come up with article ideas, create article outlines, and write for the website.