Transparency Disclosure – We may receive a referral fee (at no additional cost to the buyer) for products purchased through the links on our site or other applicable pages. To learn more, please read our full disclosure page here. We also encourage you to read about how we may research and/or test Products here.
If you've been struggling with getting to sleep or staying asleep, you may have heard about melatonin and wondered about its effects and how safe it is. Melatonin is a well-known hormone and sleep aid, but there's a lot to uncover on this topic.
In this guide we'll talk about what melatonin is, how it works, the recommended dosages, side effects, and other ways to fall asleep that don't involve melatonin. For some people and in certain circumstances, melatonin could prove helpful, but it's important to find out if it's right for you.
What Is Melatonin?
Melatonin is a hormone produced in the pineal gland1, a small, pea-sized gland in the brain. The pineal gland's primary role is to receive information about the state of light or darkness in your environment and then produce and secrete melatonin accordingly. 
When your brain senses it is dark, it secretes melatonin. This generally happens about two hours before going to sleep. Conversely, melatonin production2 is impeded by bright lights, including sunlight, cell phones, televisions, computers, and indoor lights.This hormone is vital to your body's natural circadian rhythms (your 24-hour internal clock) and sleep. 
A lesser-known function of melatonin is its role in puberty. According to a 2019 study3, melatonin is produced in larger quantities in children before puberty. On average, sometime between the age of 8 and 13 in females and 9 and 14 in males, the body's natural levels of melatonin decline sharply, which is believed to play a vital role in triggering the onset of puberty. You may be wondering how melatonin affects children around this age, and we will talk more about that in an upcoming section. 
Melatonin supplements can be made from animals or microorganisms, but in general, they are made synthetically. As mentioned, everybody naturally produces the hormone melatonin, but for some people, adding supplementary melatonin can be useful. 
Supplements & Dosage
For Adults
For Kids
How Long Does Melatonin Last?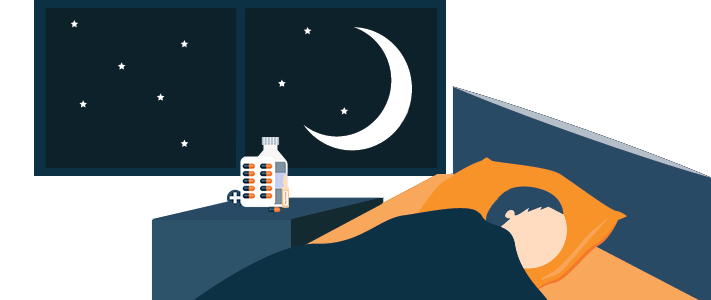 Melatonin Side Effects
Melatonin is generally a safe, short-term solution for sleep problems and doesn't typically cause the sort of side effects common to most prescription sleep aids. If you do experience any of the side effects below11, you can safely lower your melatonin dose and see if that helps, or stop using it altogether. There is no need to wean off of it. 
Headache

Dizziness

Nausea

Drowsiness

Depression

Mild Tremor

Mild Anxiety

Abdominal Cramps

Irritability

Reduced Alertness

Confusion 

Low blood pressure
According to the Mayo Clinic, headaches, dizziness, nausea, and drowsiness are the most common symptoms11. Those who are pregnant or breastfeeding, have an autoimmune disorder, are epileptic, or diagnosed with depression should avoid taking melatonin12. Additionally, anyone with diabetes or high blood pressure should consult their doctor before taking any of these supplements. 
Other Ways To Fall Asleep Fast
Whether or not you want to use supplemental melatonin, the first step to better sleep is to practice good sleep hygiene. Research13 shows that forming good sleep habits is vital to physical, mental, and emotional health. 
As we discussed before, melatonin is naturally produced by the pineal gland and responds to the light or darkness in your environment. The first step, then, to naturally getting your circadian rhythm/melatonin production in order, is light. 
Exposing yourself to morning sunlight by getting out each morning, even for just a quick walk. This will help get your body's natural circadian rhythm in order, perhaps more than any other tool we can offer. 
You should also minimize artificial light exposure after dark. Remember, melatonin's production begins with darkness and is impeded by light. If you are in a house filled with bright lights or looking at your phone or watching TV late into the evening, your natural melatonin production will be impacted. 
Blue lights14 in particular (LED lights, smartphones, TVs, computers, tablets, and video games) not only delay melatonin production but also cause more alertness. Therefore, you should stop using your devices several hours before bed. 
You can also increase melatonin production naturally by turning down your thermostat. In fact, for optimal sleep quality, experts recommend sleeping in a colder room between 60 – 67 degrees. 
There are all sorts of other healthy sleeping habits that will help you get to sleep quickly that don't necessarily involve increasing your melatonin production. For example, be sure your sleep environment is comfortable, cozy, and supportive, including your bed and bedding. You can try listening to relaxing music or investing in a white noise machine if you live in an urban area or under a noisy neighbor. You can also eat particular foods like salmon, almonds, rice, and fruits like kiwis and cherries, and you might even try ditching the pajamas. 
Additional Reading on Melatonin
There is a lot of information out there about melatonin and in this guide, we've only just scratched the surface. If you're interested in reading articles about more specific aspects of melatonin, including our favorite types of supplements, you can keep reading with our related articles below. 
Conclusion
Melatonin works well for some people more than others. Although it is safe compared to other sleep aids, it does come with possible side effects. If you want to see if melatonin is right for you, start at a low dose. However, if it doesn't feel right for you, that's okay. There are many other ways to practice good sleep hygiene and improve your sleep. We also advise consulting your doctor before trying melatonin, especially if you have other health conditions or medications you are taking.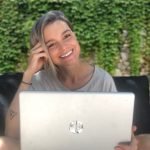 Natalie is a content writer for Sleep Advisor with a deep passion for all things health and a fascination with the mysterious activity that is sleep. Outside of writing about sleep, she is a bestselling author, improviser, and creative writing teacher based out of Austin.
When she's doing none of these things, you will most likely find her outdoors, at the gym, or... asleep.