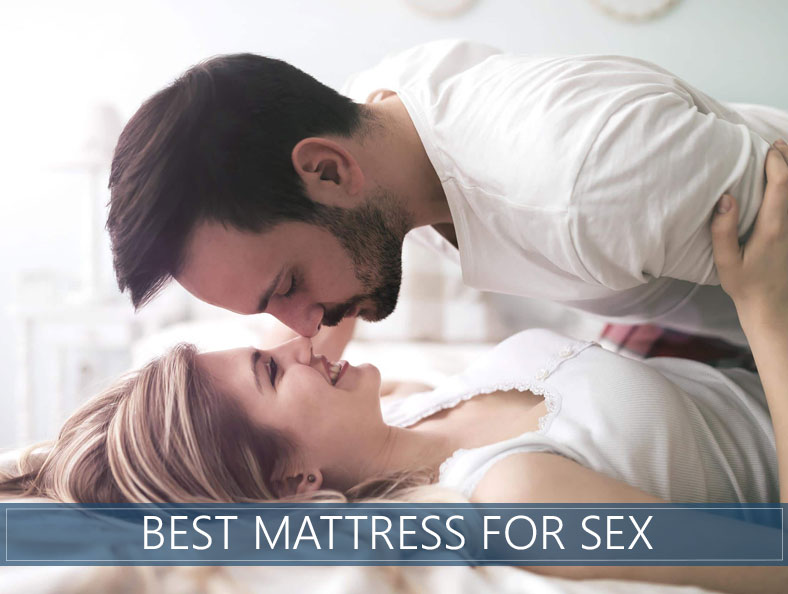 A mattress should undeniably complement the most intimate moments while at the same time ensuring the best sleeping experience that's possible, regardless of whether you'd be lying there on your own or sharing it with your loved one.
The right amount as well as the quality of your sleep will improve your mood and will relieve stress. A great mattress for sex, contrary to what you may expect, needs to perform better throughout the entire time, not just when you are making love.
Of course, there are quite a few things which would seriously enhance its performance during this most intimate act. In order to answer this million-dollar question, we'd be talking a lot less about sleep and a lot more about making love. Some of the factors we mention might not apply to you while others might be of critical significance.
Additionally, in an attempt to make matters even easier for you, we've compiled a quick list of a few picks that we consider to be the best options on the market. So, without any further ado, let's give it a go.
| IMAGE | NAME | TYPE | THICKNESS | WARRANTY | RATING |
| --- | --- | --- | --- | --- | --- |
| | Leesa | Memory Foam | 10" | 10 year full replacement | 9.6 |
| | Perfect Cloud Supreme | Memory Foam | 8" | 10 year | 9.4 |
| | Saatva | Innerspring | 14.5" | 15 years + Fairness Replacement Option | 9.3 |
| | Tomorrow Sleep | Hybrid | 10" | 10-year limited warranty | 9.0 |
| | CushyBeds | Memory foam Latex Hybrid | 10" | 10 year | 8.9 |
What Makes an Ideal Bed for Love-Making?
A myriad of factors needs to be accounted for when choosing the perfect mattress for sex. Some of them include:
Responsiveness
This is the criterion showing how quickly the bed will adjust to the movements you're making while laying on it. A slower response time could easily make you feel as if you are having intercourse amidst a field of quick sand. Ideally, you want a model that reacts quickly in order to accommodate the rapid movements you make as you change positions. This would ensure that you are on a stable surface throughout the entire act.
Bounce
This relates to the feeling that the mattress produces when it's being compressed. A product with an appropriate bounce is going to rebound. The alternative would absorb the impact. The former option is to be preferred as it would create a consistent rhythm which will enhance the act instead of working against it.
Durability
The durability of the mattress is something you'd put to the test during sex (find out how long most beds last). A proper solution will be capable of standing up to the challenge for years.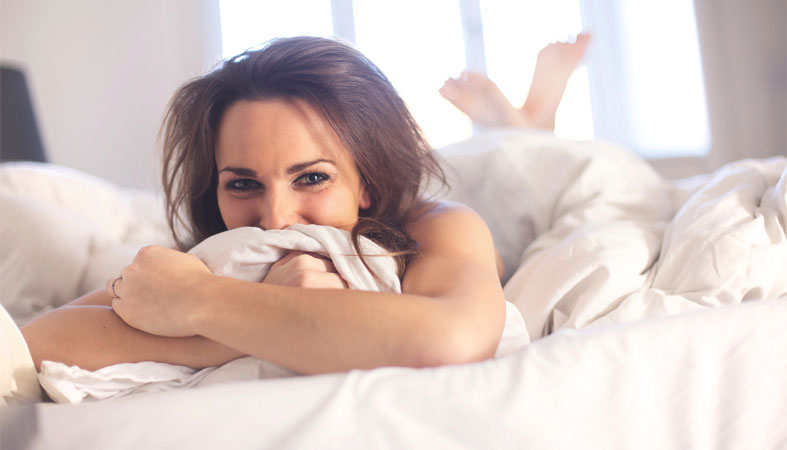 Comfort
Comfort is a characteristic which you should always prioritize. If the bed creates excessive pressure points on your and your partner's body while having sex, this could easily limit your desire as well as the amount of time you'd like to spend on this intimate activity. The ideal option would be one which doesn't create any additional pressure points, regardless of the condition.
Noise
If there is a time when you need discretion desperately, it's when you're making love. The last thing you'd want is for your mattress to give it all up quicker than it's possible, drawing a lot of unwanted attention. The ideal mattress for sex is going to reduce the noise to a minimum, keeping this act to you and your loved one.
Edge Support
A mattress which doesn't have enough edge support means that there are parts of it which are off-limits during sex. This is not something that you want as proper edge support is undoubtedly something that you want to look forward to.
Best Bed Type For Intercourse
The material of the mattress is also a critical characteristic that you'd have to account for when it comes to choosing the best one for sex. We've decided to compare innerspring, memory foam and latex as these are the most common options that people would usually go for. Let's see how they stack when it comes to the highest-rated bed for sexually active folks.
Memory Foam
Does sex on memory foam mattress make sense? Being one of the most common options in the last few years, memory foam offers a lot of capabilities, but it also has a few drawbacks. Right off the bat, this bed type is not that bouncy.
Some of the solutions might be constructed to be a bit bouncier, but typically, these beds perform a bit worse in this particular and specific category.
On the other hand, this material is very quiet, which is a tremendous plus. However, it's also not that responsive, making it a bit harder to move on.
The edge support is also quite spotty. All in all, this is not the material that you ought to be looking forward to.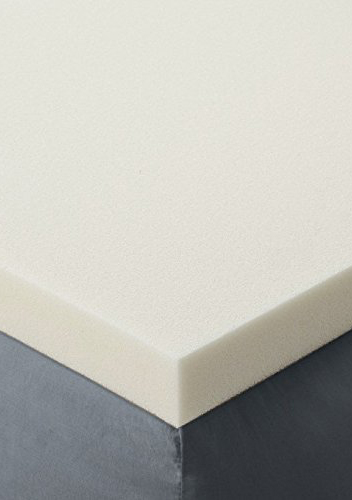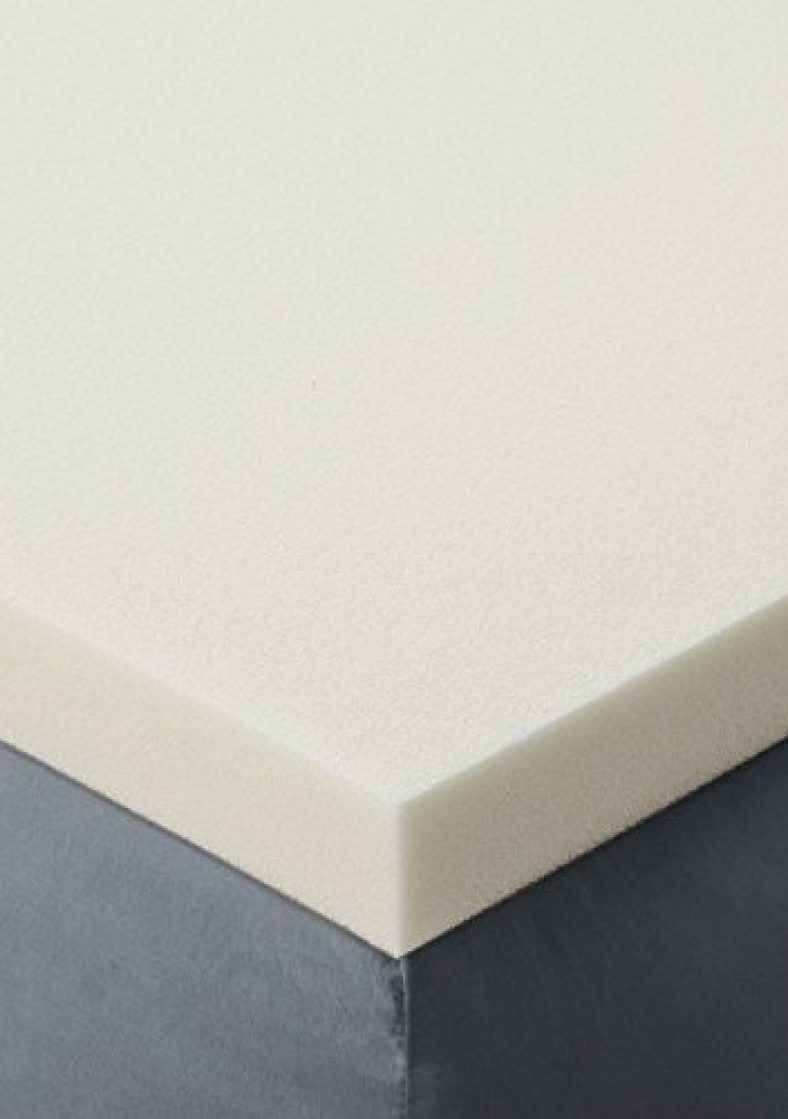 Latex
One of the things that people love about latex is that it's bouncy. Additionally, it doesn't make much noise. It's easy to move on it as it is very responsive.
While the edge support tends to be quite good in general, this is one of the criteria which are fairly dependent on the brand and the model of the solution you go for.
Latex is also incredibly comfortable. This is the primary type of materials that we recommend when it comes to the finest mattress for sex. It boasts all the necessary properties, and it's also quite affordable, which is a huge plus to consider.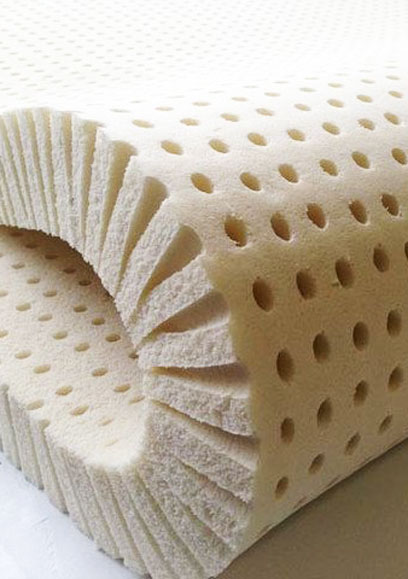 Innerspring
While innerspring mattresses offer superior responsiveness and they bounce perfectly, they are also the noisiest of them all, making them an option that a lot of people stray from.
On the other hand, if you have no issues with that, you should know that they are easy to move on and the edge support is comparatively superior.
Still not sure if an innerpsring bed is right for you? Be sure to read our buyer's guide.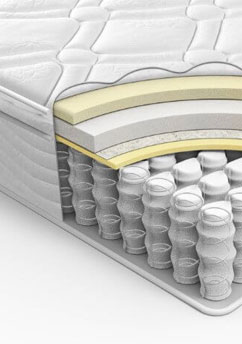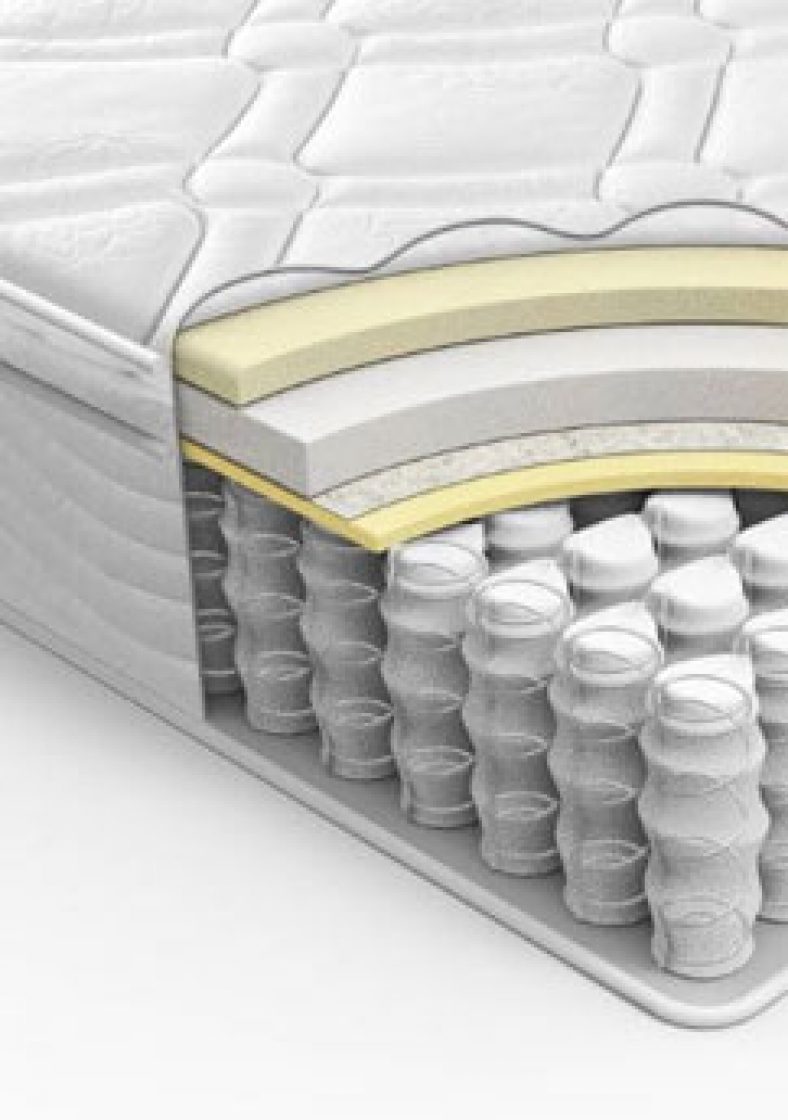 Leesa
The Leesa is undoubtedly amongst the best options on the market. The reasons for this are quite numerous.
Right off the bat, it's made of a combination of memory foam and Avena, which makes it unique in comparison to its counterparts on the market.
Avena is a next-generation material which is said to be a lot more durable and also bouncier than latex. This is, of course, a great solution for repeated nights of truly passionate love-making.
Keep in mind that despite the fact that it doesn't have a coil component to promote bounce rate, the mattress does come with a perforated foam layer which is designated to replicate the bounce of an innerspring construction without the fear of the springs poking through the padding.
There are three combined layers of foam and Avena, guaranteeing that the mattress will withstand heavy weights and pressure on a repeated basis for a long time. Additionally, the product is in-sourced and entirely manufactured in the USA, guaranteeing the integrity and the quality of the used materials. Contrary to what you may expect, it's surprisingly affordable.
PROS
High-end foam combination
Incredibly appropriate bounce and movability
Enhanced comfort and support
CONS
It has a strong initial off-gassing smell
Perfect Cloud Supreme 8 Inch Memory Foam
This is a product made out of 2 layers of memory foam, attributing to a total of 8 inches of thickness. The first layer is the comfort one, and it is 2.5 inches thick, right above the 5.5 inches base layer. Both of them are made out of memory air foam.
The company describes the product as the perfect solution which would perform great not only during sex but throughout the entire time you are sleeping on it. The Perfect Cloud Supreme is also amongst the most affordable options.
It provides appropriate movability and bounce but it doesn't compare well against the previous one because it misses the Avena technology and the perforated foam layer.
On the other hand, it does come with a very soft and breathable washable cover which is a great feature to consider, especially for those of you who perform on a more regular basis.
PROS
25-years warranty
Convenient structure and enhanced comfort
Double-layered & high-end foam
CONS
Lacks the necessary bounce
It's not as responsive
Saatva
Innerspring beds are regarded as some of the best intercourse options. A lot of people tend to prefer them as opposed to their memory foam and latex counterparts.
In comparison to other brands, this one offers superior bounce and the best edge support – you can rest assured that your thighs and knees are not going to sink in that far. When it comes to innerspring constructions, Saatva is undoubtedly an established leader.
An online-only coil mattress, the product also comes with perfect values in terms of price vs. quality as it needs to stay competitive in the rapidly changing digital environment. You can choose between three different firmness options, including firm, luxury firm and medium.
Generally, all of them are good for sex, but we tend to believe that the luxury firm one is the best as it's also supportive enough for healthy good night's sleep, which is also quite critical.
PROS
A variety of options in terms of firmness
Enhanced innerspring construction
Affordable prices and increased value
CONS
The coils will eventually start to poke through
Brentwood Home Cypress
Tomorrow Sleep
Tomorrow Sleep is a new "bed in a box" company backed by Serta Simmons Bedding. They have different types of sleep trackers, pillows, and protectors. The mattress itself comes in two versions (medium-soft and medium-firm).
Both are hybrid beds, which means the top layer utilizes foam for additional comfort and contouring while coils provide deep compression and support. Foam also dampens the motion transfer so your partner won't wake up if you are a restless sleeper. On the other hand, coils provide good edge support and bounce, and you won't fall off the bed if you get too close to the edge.
If you want a true memory foam feel (lot's of hug and contouring) while still getting benefits of spring base (cooling, support), then you won't be disappointed with Tomorrow Sleep.
PROS
True Memory Foam Feel
Breathable Surface
Good Bounce
CONS
It costs more compared to traditional foam or coil beds
CushyBeds 4-Layer Hybrid
The 4-layers in this bed are designated to provide you with a truly relaxed night's sleep after an evening filled with passionate sexual activities.
Unlike a lot of options on the market, this one comes with a removable and perfectly washable cover, which is undoubtedly a strong selling point to consider.
It consists of 4 layers which combine Talalay latex and memory foam to provide the perfect comfort, support, and bounce. It is responsive enough to promote flawless and effortless movement.
Additionally, it doesn't make a single noise thanks to the bottom layers and the high-density, 7-inches thick base. Not only is this a reliable and supportive solution, but it's also one which is perfectly intended for passionate nights.
PROS
Perfect combination of foam and latex
Appropriate bounce and responsiveness
Serious comfort and support
CONS
Strong initial smell of chemicals lasting for a few days
Our Final Thoughts
Our Final Thoughts
---
It goes without saying that the Leesa manages to win this competition. It's undoubtedly one of the highest rated mattresses on the market for sexual intercourse. The most impressive thing is that it's also incredibly comfortable and supportive, hence ensuring that you'd have a perfect sleep after the passionate night of sexual activities.
That's something you ought to account for. When looking for an appropriate love-making bed, you should also consider that you'd be sleeping in it. Therefore, you can't just alternate the important characteristics. This is why choosing the best one poses a challenge – because you need to make a stellar combination of specifications.
Hopefully, the information above would help you make the right call. Of course, other criteria may apply to your preferences – those are just some of the most integral components that you'd want to rely on in your mattress.
Author:
Sarah Cummings
I think we're all nerds, but I'm probably the biggest nerd in the group. When we were in college, Mike and Jill would always be the first to fall asleep during our study nights.
As you can tell by my picture, I have a book in my hand almost around the clock. So yes, I'm a nerd just like Sheldon Cooper!
My hope is that everyone who visits our site will walk away with a fresh perspective. I think too many people in society downplay the importance of sleep. In my opinion, it's the difference between an average life and an amazing one.