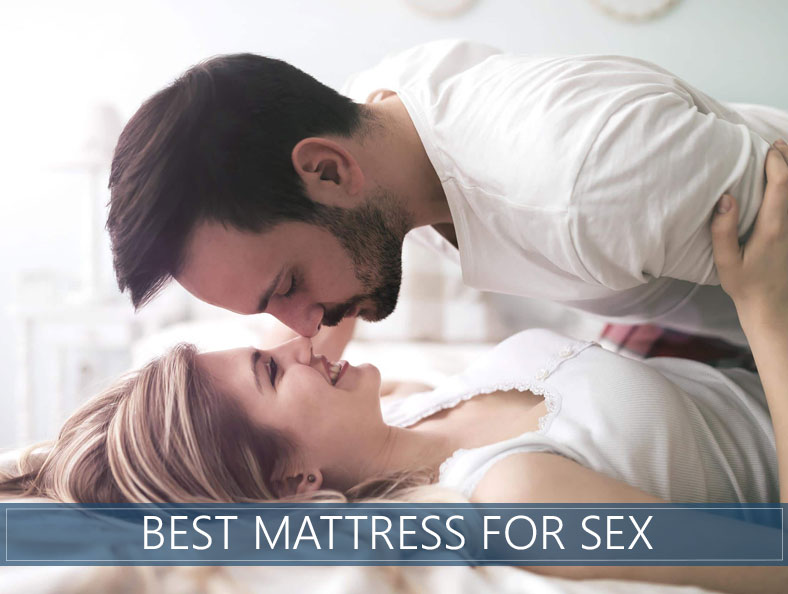 Transparency Disclosure – We may receive a referral fee (at no additional cost to the buyer) for products purchased through the links on our site or other applicable pages. To learn more, please read our full disclosure page here. We also encourage you to read about how we may research and/or test Products here.
A mattress should undeniably complement the most intimate moments while at the same time ensuring the best sleeping experience that's possible, regardless of whether you'd be lying there on your own or sharing it with your loved one.
The right amount as well as the quality of your sleep will improve your mood and will relieve stress. A great mattress for sex, contrary to what you may expect, needs to perform better throughout the entire time, not just when you are making love.
Of course, there are quite a few things which would seriously enhance its performance during this most intimate act. In order to answer this million-dollar question, we'd be talking a lot less about sleep and a lot more about making love. Some of the factors we mention might not apply to you while others might be of critical significance.
Additionally, in an attempt to make matters even easier for you, we've compiled a quick list of a few picks that we consider to be the best options on the market. So, without any further ado, let's give it a go.
| IMAGE | NAME | CATEGORY | TRIAL PERIOD | WARRANTY | PRICE |
| --- | --- | --- | --- | --- | --- |
| | The Casper | Position Variety | 100 Days | 10 Years | |
| | The WinkBed | Most Durable | 101 Days | 10 Years | |
| | Brooklyn Aurora | Ultra Bounce | 120 Days | 10 Years | |
| | Layla | Reduces Noise | 120 Days | Lifetime | |
| | Saatva | Edge Support | 120 Days | 15 Years | |
| | Avocado | Eco-Friendly | 100 Days | 25 Years | |
The Casper – Position Variety
Highlights:
CertiPUR-US® Certified
100-Night Trial
10-Year Warranty
Designed and Assembled in the USA
The Casper is a versatile foam bed that works for a multitude of positions. Instead of sinking in like you would on a traditional memory foam mattress, individuals experience a gentle cradling from the comfort layers, which means it is easier to stay in alignment.
In addition, quick-responding foams and a slight bounce help with ease of repositioning.
Why is it special? Because of Casper's versatility, it is a great fit for couples who like to try a variety of positions. Casper's medium level of firmness gives most positions a comfortable, balanced feel of pressure relief and support.
Casper now features a Zoned Support™ layer, with firmer foam in the middle portion of the bed. This can aid the heavier parts of the body from dipping uncomfortably low in the bed when the weight of two people is concentrated in a small area.
And if you want to know more, you can check our updated analysis here.
The WinkBed – Most Durable
Highlights:
CertiPUR-US® Certified
101-Night Trial
10-Year Warranty
Made in the USA
Durability is an important factor when selecting a mattress for a couple. Some beds can wear down over time, which can put an abrupt halt to activities.
That is not a worry on the WinkBed, a hybrid that has been tested by a third party and shown to be an impressively durable bed.
What stands out? From high-quality layers to overall solid construction and tufting, the WinkBed is an extremely durable choice. Those who try it can enjoy the soft, gently cradling foams and micro coils on top with the deep bounce and support from innersprings below.
The coil-on-coil construction features both Micro Air-Springs™ for contouring and 8-inch innersprings made of tempered steel for support. It even has great reinforced edge support. If you want a bed to hold up for the long-haul, this is definitely a brand to consider.
Couples can select from a range of firmness options to further optimize their experience for sexual activities. Those with significantly higher weight considerations will benefit especially from their Plus model.
Want to learn more about this bed? Read our full WinkBed recap and review here.
Brooklyn Aurora – Ultra Bounce
Highlights:
CertiPUR-US® Certified
120-Night Trial
10-Year Warranty
Made in the USA
Bounce can be a high priority for sexually active couples, and Brooklyn Aurora delivers with its hybrid design. Bounce is good for many things, including making repositioning much easier.
On the Brooklyn Aurora, there is little worry of sinking too far into the bed and feeling trapped. Instead, it has supportive coils with mostly quick-responding layers that will adjust when you and your partner need them to. The foams in the bed also provide pressure relief and comfort while the innersprings provide the deep bounce.
What makes it unique? Brooklyn Aurora is a substantial bed-in-a-box model with foams and coils that create a high level of bounce. You can choose from three firmness levels when purchasing.
Another great part about this bed is its cooling capabilities that work hard to regulate temperature. It has phase-changing materials that feel cool to the touch and copper-infused foam to conduct heat away from the body.
See our complete review for more info about Brooklyn Aurora.
Layla – Reduces Noise
Highlights:
Double-Sided (Medium-Soft and Firm)
CertiPUR-US® Certified
120-Night Trial
Lifetime Warranty
Made in the USA
Layla is an all-foam bed without any of the risks of creaking coils. Its design makes it a great option if noise discretion is important to you, as the foam layers do an amazing job of muffling sound.
Whether you are living in close quarters or do not want unnecessary distractions, Layla can help keep your intimate time private.
Why is it special? Layla's design reduces noise and is double-sided with Medium-Soft and Firm firmness levels. Therefore, you and your partner can benefit from noise reduction and determine the best firmness level to use for the most enjoyable experience.
In addition, both sides have a layer of memory foam on top, which will help to mitigate any potential pressure points that could arise. This memory foam is infused with copper, a superior conductor of heat away that helps with cooling.
See our full Layla analysis if you want to learn more before purchasing.
Saatva – Edge Support
Highlights:
CertiPUR-US® Certified
120-Day Trial
15-Year Warranty
Charity Initiatives
Made in the USA
Saatva is an innerspring bed with a Euro pillow top that is our pick for edge support. Strong edges can mean more usable space on the bed without the risk of rolling out or sliding off.
What stands out? Saatva's fantastic edge support is due to a foam encasement around the bed's perimeter that serves to reinforce the edges. The company calls it their Dual Perimeter Edge Support System, which is designed to be durable so the edges will not sag over time and extended use.
While many online retailers opt to make their products able to be compressed for shipping, Saatva proudly does not compress theirs and offers premium White Glove Delivery and setup for free. This allows them to use the foam that makes the edges so strong.
It also has a coil-on-coil design that lends a good bounce and individually-wrapped coils for higher levels of motion isolation. With high-tier design features and a luxury feel, the brand also represents a surprisingly significant savings when compared to in-store models.
See our full overview of this luxury bed made by Saatva here.
Avocado – Eco-Friendly
Highlights:
OEKO-TEX® Certified
GREENGUARD Gold Certified
100-Night Trial
25-Year Warranty
Environmental Charity Initiative
Made in the USA
Couples looking for a great all-around eco-friendly solution can find it in Avocado.
It has a sturdy upcycled steel coil base beneath natural Dunlop latex and wool layers that are enveloped in organic cotton. The company offers an additional pillow top to make for a more comfortable experience.
What makes it unique? Avocado is a green option for the eco-conscious couple. With many materials that are environmentally friendly, it is comfortable while providing features conducive to lovemaking, like the deep bounce of the coil system and quick-responding, bouncy latex comfort layers.
The coils in the bed have been designed to go clear to the edge, and there is good edge support on the bed, which can mean more positions. The combination of the coils and aerated latex create good airflow, which can help keep the surface of the bed cool as things heat up.
Read our in-depth overview of this eco-friendly model made by Avocado here.
What Makes an Ideal Bed for Love-Making?
A myriad of factors needs to be accounted for when choosing the perfect mattress for sex. Some of them include:
Responsiveness
This is the criterion showing how quickly the bed will adjust to the movements you're making while laying on it. A slower response time could easily make you feel as if you are having intercourse amidst a field of quick sand. Ideally, you want a model that reacts quickly in order to accommodate the rapid movements you make as you change positions. This would ensure that you are on a stable surface throughout the entire act.
Bounce
This relates to the feeling that the mattress produces when it's being compressed. A product with an appropriate bounce is going to rebound. The alternative would absorb the impact. The former option is to be preferred as it would create a consistent rhythm which will enhance the act instead of working against it.
Durability
The durability of the mattress is something you'd put to the test during sex (find out how long most beds last). A proper solution will be capable of standing up to the challenge for years.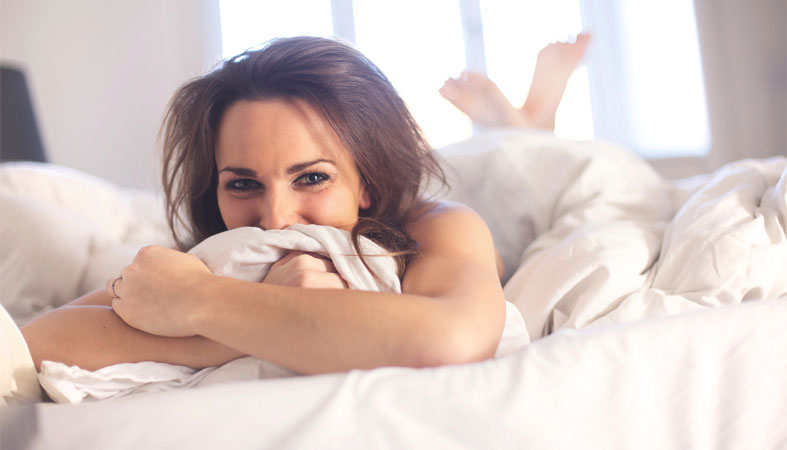 Comfort
Comfort is a characteristic which you should always prioritize. If the bed creates excessive pressure points on your and your partner's body while having sex, this could easily limit your desire as well as the amount of time you'd like to spend on this intimate activity. The ideal option would be one which doesn't create any additional pressure points, regardless of the condition.
Noise
If there is a time when you need discretion desperately, it's when you're making love. The last thing you'd want is for your mattress to give it all up quicker than it's possible, drawing a lot of unwanted attention. The ideal mattress for sex is going to reduce the noise to a minimum, keeping this act to you and your loved one.
Edge Support
A mattress which doesn't have enough edge support means that there are parts of it which are off-limits during sex. This is not something that you want as proper edge support is undoubtedly something that you want to look forward to.
Best Bed Type For Intercourse
The material of the mattress is also a critical characteristic that you'd have to account for when it comes to choosing the best one for sex. We've decided to compare innerspring, memory foam and latex as these are the most common options that people would usually go for. Let's see how they stack when it comes to the highest-rated bed for sexually active folks.
Memory Foam
Does sex on memory foam mattress make sense? Being one of the most common options in the last few years, memory foam offers a lot of capabilities, but it also has a few drawbacks. Right off the bat, this bed type is not that bouncy.
Some of the solutions might be constructed to be a bit bouncier, but typically, these beds perform a bit worse in this particular and specific category.
On the other hand, this material is very quiet, which is a tremendous plus. However, it's also not that responsive, making it a bit harder to move on.
The edge support is also quite spotty. All in all, this is not the material that you ought to be looking forward to.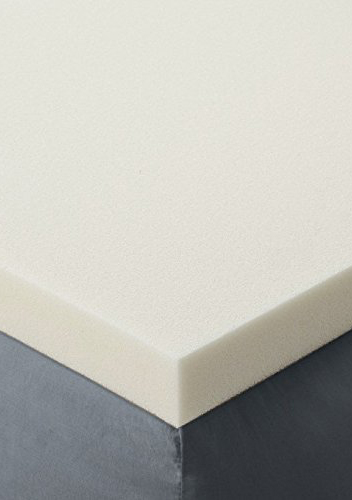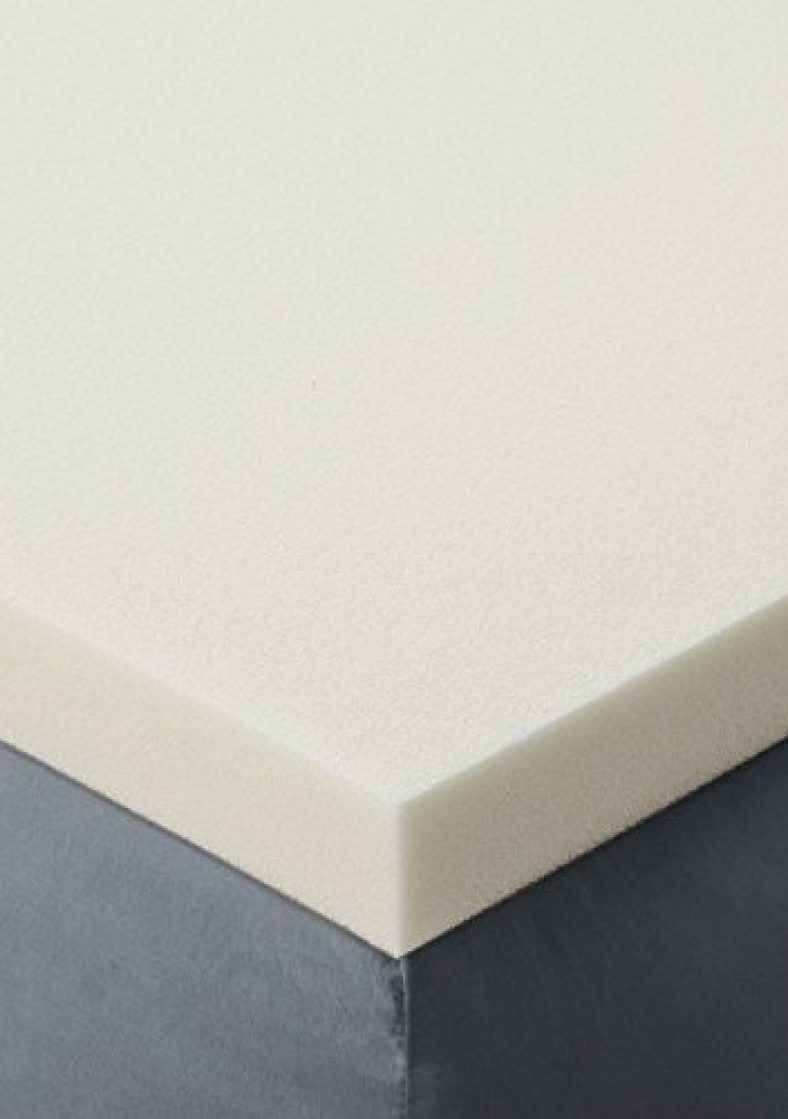 Latex
One of the things that people love about latex is that it's bouncy. Additionally, it doesn't make much noise. It's easy to move on it as it is very responsive.
While the edge support tends to be quite good in general, this is one of the criteria which are fairly dependent on the brand and the model of the solution you go for.
Latex is also incredibly comfortable. This is the primary type of materials that we recommend when it comes to the finest mattress for sex. It boasts all the necessary properties, and it's also quite affordable, which is a huge plus to consider.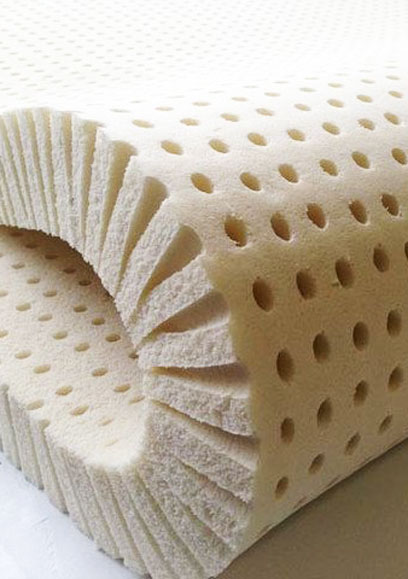 Innerspring
While innerspring mattresses offer superior responsiveness and they bounce perfectly, they are also the noisiest of them all, making them an option that a lot of people stray from.
On the other hand, if you have no issues with that, you should know that they are easy to move on and the edge support is comparatively superior.
Still not sure if an innerpsring bed is right for you? Be sure to read our buyer's guide.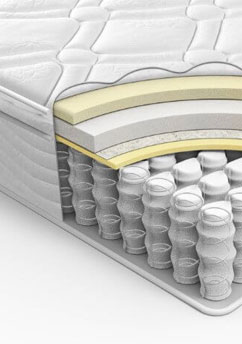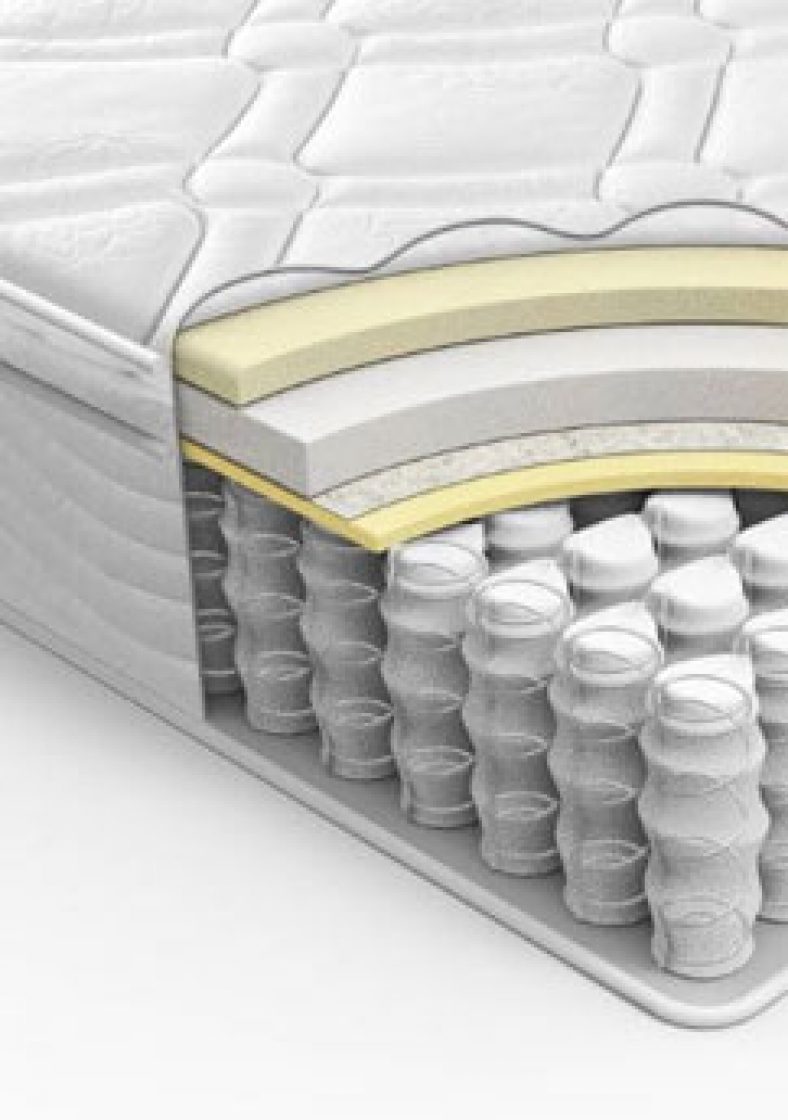 Our Final Thoughts
---
These beds are true winners in this category, you just have to pick one that suits your needs (or check out our best picks for 2018 for more ideas). And remember: when looking for an appropriate love-making bed, you should also consider that you'd be sleeping in it. Therefore, you can't just alternate the important characteristics. This is why choosing the best one poses a challenge – because you need to make a stellar combination of specifications.
Hopefully, the information above would help you make the right call. Of course, other criteria may apply to your preferences – those are just some of the most integral components that you'd want to rely on in your mattress.
Author:
Sarah Cummings
I think we're all nerds, but I'm probably the biggest nerd in the group. Put me nose deep in a spreadsheet and I'll start smiling.
I love to travel, hang out with positive people, and love cycling when I find the time!
My hope is that everyone who visits our site will walk away with a fresh perspective. I think too many people in society downplay the importance of sleep. In my opinion, it's the difference between an average life and an amazing one.