Updated January 19th, 2018 – Updated the buyer's guide with new information and corrected some product info. Enjoy!
Buying a high-performance soft mattress presents some unique challenges. It's not easy for a plush bed to maintain supreme comfort while also excelling in support. If you want to feel like you're sleeping on a cloud, then this article is perfect for you. We've done the research and make it easy to choose a great soft style mattress.
So how do you do it? How do you pick a great soft mattress without putting your back in jeopardy? Let's dive in!
We picked five of the top beds you can buy in 2018 that have a softer feel. This would allow you to make a quick and effortless call, sparing you a substantial amount of time and energy.
IMAGE
NAME
MATERIALS
PRICE RANGE
RATING
The Alexander Signature
Gel Memory Foam, Visco Foam
and SmartFlow Air Flow Foam
$$$$
9.3/10
Brooklyn Bedding
High-Density Base Foam
$$$
9.1/10
The Novosbed
Ultra-Dense Memory Foam, Cooling Gel Foam
and Support fFoam
$$$$
9.0/10
Cocoon by Sealy
Higher Quality and Density Memory Foam,
Essential Support Foam and Personalized Comfort Soft Foam
$$$
8.9/10
Helix
Helix Dynamic Foam, Pocketed Microcoils
and High-Grade Polyfoam
$$$
8.8/10
Who Should Sleep on a Softer Model?
The quick answer to this would be side sleepers. They are usually ideally suited for this type of bed. Of course, this doesn't mean that they are no good for other sleeping preferences.
However, keep in mind that the softer layers of the bed would allow for an excellent, hug, contouring and support throughout the curves of your entire body. Some of the stomach and back sleepers might also grow to love this feel. However, it would come down to personal preferences.
People who sleep on the left or right side, on the other hand, would truly benefit from a softer mattress as it would enable them to sink inconveniently into the bed, offering great spinal alignment. People who are under 150 pounds of weight might also find the solution suitable.
Who Shouldn't Sleep on a Soft Bed?
Obviously, an ultra soft bed means a more pronounced sinkage. That's what you need to account for. People who are overweight or who weight more than 150 pounds should avoid overly soft beds. It's advisable that they pick up something firmer for the enhanced support.
On the other hand, those of you who prefer sleeping on their backs or tummies are also better off with a medium firm bed. This will provide clear support which will make sure that your spine is aligned correctly.
Additionally, if you are simply not a fan of contouring and the expressed foam hug that most of the softer units deliver, you'd better look for something slightly sturdier.
Benefits of a Soft Mattress
There is a lot of merit to owning a softer mattress. They provide serious comfort, and they are also incredibly convenient. They can accommodate a range of sleeping preferences as well.
Finding the softest mattress will guarantee that you experience the cloud-like sleeping sensation which is definitely something that most of us look forward to.
The most significant benefits are revealed for the proper sleeping position. Without a shred of doubt – this is the side sleeping position. The soft model will make sure there are absolutely no pressure points between your body and the bed and that it contours your body's shape perfectly.
Light-weighted people will also experience the benefits of the plush mattress as they would be able to receive a proper amount of sinkage and hug.
Top 5 Softest Bed Reviews
The Alexander Signature Series
The Alexander Signature series is a best seller of the Nest Bedding brand, and it's a luxury alternative to the majority of the highly expensive options on the market. It comes with a lifetime warranty as well as lifetime comfort guarantee.
It does bring serious softness while it also has proper support as well. It is durable and incredibly breathable as well.
It is made of certified and non-toxic memory foam gel which is rather beneficial. Not only is it a great pick overall, but it's an amazing soft memory foam mattress as well.
It has a really soft quilted cover, Visco foam, gel memory foam as well as cool SmartFlow air flow foam to deliver the necessary coolness.
This guarantees that you won't wake up in the middle of the night covered in sweat.
PROS
Particularly cool despite being plush
It offers good support thanks to the base layer
Highly conforming yet rather responsive
CONS
Significant off-gassing smell
Takes time to decompress
Brooklyn Bedding
Brooklyn Bedding is a nice mattress which offers a balanced feel, distributed amongst proper support and a nice, plush-like softness.
It comes with three different foam layers which are intended to make the magic happen.
The first of those layers is designed to bring you the cloud-like comfort and softness. It is two inches thick, and it's definitely convenient.
The second one is also two inches thick, but the foam is a bit firmer to provide the proper support. The last layer is the thick foundation which is six inches high.
The material used in the bed is called TitanFlex, and it's proprietary to the brand. It is a high-performing memory foam-like material which tends to be more durable, cool and responsive at the same time.
PROS
It brings a distinct hug and contouring
It is very soft and comfortable
It doesn't lack the support
CONS
Could start sagging if used excessively
The Novosbed (Soft)
The soft Novosbed mattress is amongst the best buys on the market, and there's no doubt about it. It delivers a truly expressed hug and sinkage.
It is made of high-density memory foam which makes it really soft.
The sinkage isn't as dramatic as you'd expect it to be as the manufacturer has strived towards making it perfectly well-balanced.
It excels at delivering splendid pressure relief. It really does a good job when it comes to it. It displaces the body weight throughout the entire surface, relieving pressure substantially.
Of course, as we've mentioned above, heavier sleepers should consider the firmer options offered by the brand for the additional support.
PROS
It's incredibly comfortable
Delivers a nice and expressed contouring
Offers the necessary support
CONS
Unpleasant off-gassing smell of chemicals
Cocoon by Sealy Chill Soft
This is a mattress which comes with high-end, premium quality Stretch-Knit Cover. It comes infused with a phase change material.
This is something which is claimed to absorb and to dissipate the heat from the bed. It makes the surface a lot cooler when sleeping on it.
The memory foam is made with the Perfect Fit technology, and it is supposedly going to adapt to your particular body size, sleeping position, shape and other characteristics.
It's of high-density and high quality.
There is also a layer made out of Essential Support Foam. It is made of more robust materials and it's is intended to deliver the necessary support.
This is what makes the unit so well-balanced.
PROS
Splendid balance between support and comfort
Plush-like luxury feel
Serious contouring and hug
CONS
Might make you feel trapped as it's not as responsive
Helix
The Helix mattress takes a unique approach to the market. The company has given the choice of the firmness and pretty much everything else to the customer himself.
Helix represents a method of individualizing your own mattress and tailoring it to perfection.
You would be given a quick questionnaire that you have to fill in with your personal preferences when it comes to sleep.
The company would then account for them and make sure to produce a bed which caters to them exactly.
Also, it's perfect for people who sleep with a partner. Helix allows you to customize each side of the mattress to accommodate the sleeping preferences of two people.
PROS
Entirely customizable
Great brand reputation
Great materials
CONS
Requires a lot of knowledge
Firmness Level vs. Support
The very first thing that you would have to account for when purchasing a mattress is the actual support. Firmness is not the same thing as support. These are actually two different properties in any given bed, and there is a fine line between them that you ought to be aware of.
While they do tend to work closely together, they are far from being the same thing. A good level of mattress support means that your spine is correctly aligned and that there are no pressure points between your body and the bed. This could help you alleviate back, hip or shoulder pain.
The firmness, on the other hand, is the overall feel the mattress delivers. Is it firm or is it soft? That's what this particular characteristic is all about.
Consider the Temperature
Softer mattresses are usually made out of memory foam, and this is the material which brings the most substantial heat retention. This isn't something that you should be looking forward to. If your bed retains a lot of the heat, it is likely that you would be waking up in the middle of the night sweating through your PJs.
You should consider the construction of your plush mattress and make sure that air flow is guaranteed. This will dissipate the heat and will bring more coolness to your bed, guaranteeing that you rest perfectly.
With this in mind, there are certain materials which bring additional cooling to the bed. Latex and conforming gel are amongst them. Of course, they would also raise the price quite a bit.
Don't Ignore Edge Support
Edge support is one thing that a lot of people disregard for reasons unknown. This is one of the most important characteristics that would affect the quality of your mattress. It's even more important if you are sleeping with a partner. As a general rule of thumb, softer beds tend to have bad edge support.
If you sleep with someone else, you will find yourself using the edges a lot more often than not. This is when you'd truly appreciate proper support in this area. It allows for a proper usage of the entire surface, which is definitely something to consider.
With this in mind, proper edge support also helps amorous night activities. A lot of couples use the edges for certain positions when having sex, and if the bed isn't supportive, this could put a damper on the passion quite quickly.
Material/Type
Softness can be delivered by a few different materials, including memory foam, latex and innerspring. As you can probably guess on your own, memory foam is the established and predominant leader in the segment because of its properties.
Latex is more responsive, and it does have a certain bounce that's not well-received by those looking for truly soft sensation. Innerspring, on the other hand, has even more expressed bounce and there is also some serious pushback. It is quite challenging to find a mattress with coils that are going to be somewhat soft.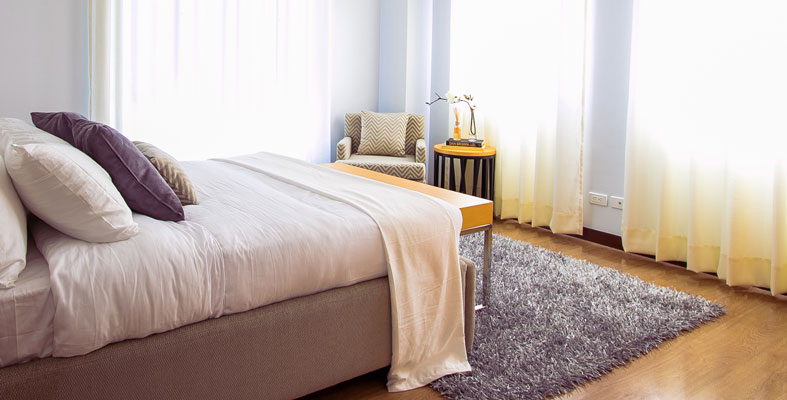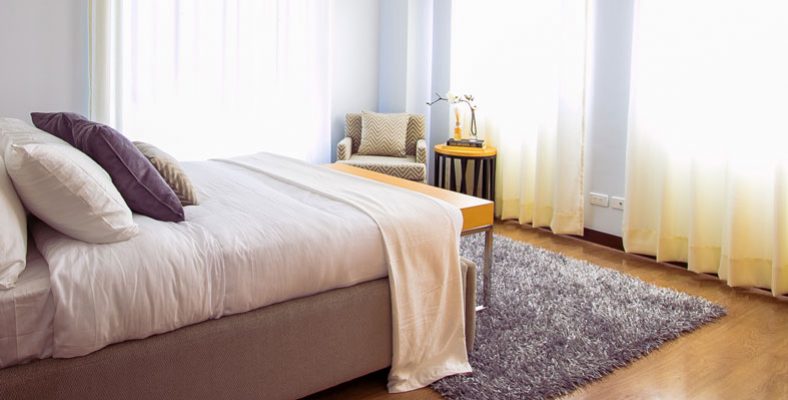 Frequently Asked Questions
Can a Soft Mattress Cause Back Pain?
It goes without saying that back pain is a hurdle for quite a lot of sleepers. It could occur for any sleeper without any regard to the position that you prefer to sleep in. It could also be attributed to a range of different factors.
A softer option which lacks the necessary support and sinks too much could easily cause back pain. This, of course, is different based on the sleeping position you prefer. There are no issues with sinking if you prefer the side sleeping position. However, if you like sleeping on your back or stomach, you'd want to limit the sinkage as much as possible to prevent misalignment.
Can a Plush Topper be a Good Option?
Yes, a soft topper could be a great choice, especially if your older bed is already starting to lose its integrity. A mattress topper could easily prolong the life of your bed, and it could bring in tremendous comfort.
Of course, it's important to account for the capabilities of your own mattress. A more plush model with a softer topper wouldn't really make much sense. Soft mattress toppers are usually great for firmer beds to compensate for the comfort while not putting the support in jeopardy.
Conclusion
---
Obviously, there are quite a few things that you would want to take into account when it comes to choosing the top rated plush bed. You need to make sure that you balance between the comfort and the firmness in a manner which is supportive so that you can make sure there are no issues to take place.
Hopefully, we've done a good job helping you get there. The "soft" beds we've reviewed are particularly convenient as they convey the necessary comfort without putting your back in jeopardy. That's something you might want to take into account. Make sure to take a look at all our mattress reviews for more choices, budget and firmness filters.
Author:
Sarah Cummings
I think we're all nerds, but I'm probably the biggest nerd in the group. Put me nose deep in a spreadsheet and I'll start smiling.
I love to travel, hang out with positive people, and love cycling when I find the time!
My hope is that everyone who visits our site will walk away with a fresh perspective. I think too many people in society downplay the importance of sleep. In my opinion, it's the difference between an average life and an amazing one.