Transparency Disclosure – We may receive a referral fee for products purchased through the links on our site...

Read More

.
It's not easy to find a mattress that strikes a balance between plush comfort and excellent support, so buying a high-performance soft mattress presents some unique challenges.
Softer models often cater well to side sleepers as their construction usually contains more pressure relieving features, however, support is important for spinal alignment as well.
If you enjoy feeling like you're sleeping on a cloud and the gentle "tucked in" sensation of a plush bed, read on.
Comfort doesn't have to mean you emerge from sleep with a backache, support can provide soft relief as well. We've compiled a list of our favorite soft mattresses that offer quality support as well.
We picked eight of the top beds with a plush feel that you can buy in 2022 to help you to make an easier choice, and have you sleeping like a baby in no time.
Shopping Recommendation:
Are you confident that a soft mattress is the perfect option for you? If so, continue exploring this page!
If you're unsure or want to learn about more great mattress options available then we recommend you check out our best beds for 2022 reviewed. It is a great starting place for most mattress shoppers because it includes a diverse list of mattress picks based on various preferences, styles, and needs. It also includes links to an additional 60+ best mattress pages from Sleep Advisor (example: best mattress for side sleepers).
Top 10 Soft Mattresses
Best Soft Luxury Mattress
Saatva Original
Hybrid Mattress
Best for Side, Back, and Stomach Sleepers
Firmness Level: 4/10 (Plush Soft), 6.5/10 (Luxury Firm), 8/10 (Firm)
365-Night Trial
Lifetime Warranty
The Saatva Original is available in three firmness options, one of which is soft while the other two are firmer. The soft Saatva is best for side sleepers, while stomach and back sleepers may prefer the two firmer models.
This hybrid mattress has a pillowtop, followed by a layer of memory foam that supports the lower back in all sleeping positions. The Saatva Original is a unique hybrid with two coil units designed to support the body and prevent the mattress from sagging. The first coil unit has individually-wrapped coils for motion isolation, while the second coil unit is what gives the most support. All layers work together to provide spinal alignment regardless of your preferred sleeping position.
What stands out about this product?
The Saatva Original is a luxury mattress with a reinforced perimeter for maximum edge support. The bed has thick foam surrounding the perimeter, preventing it from sagging if you sit or sleep near the edge.
Best Soft Mattress for Smaller People
Helix Sunset
Hybrid Mattress
Best for Side Sleepers
Firmness Level: 4.5/10
100-Night Trial
10-Year Warranty
The Helix Sunset mattress has soft top layers to give side sleepers the comfort and pressure relief they seek. Side sleepers often struggle with pressure building upon the shoulders and hips, but you shouldn't have this problem with this Helix.
The bed uses layers of memory foam to cushion the body and relieve pressure. The coil unit features individually-wrapped coils that move separately, which means there's no motion transfer even though the bed is soft. The perimeter is reinforced to provide edge support for people who like to spread across the bed. Because the Helix Sunset is rated 4.5/10, back and stomach sleepers may find it too soft to support the lower back in these sleeping positions.
What stands out about this product?
The Helix Sunset mattress is a hybrid, combining memory foam and coils to deliver comfort and support for smaller people sleeping on their side.
Best Medium-Soft Mattress
WinkBed GravityLux
Memory Foam Mattress
Best for Side, Back, and Stomach Sleepers
Firmness Level: 4/10 (Soft), 6/10 (Medium), and 8/10 (Firm)
120-Night Trial
Limited Lifetime Warranty
The WinkBed GravityLux is available in three firmness options, making this bed suitable for all sleeping positions. The bed is 11 inches tall, and the construction starts with an eco-friendly and soft Tencel fabric. Tencel absorbs heat and moisture, wicking them away to cool hot sleepers. The mattress has a 2-inch layer of gel-infused foam quilted to the cover for further temperature regulation.
The first layer under the cover is AirCell™ memory foam designed to relieve pressure. The second layer has Zoned Progression Foam™ made to support the body in sensitive areas. The final layer has Atlas Core Foam™ for durability and structure. This foam supports your weight and all the layers above.
Why we like it:
The GravityLux provides a deep hugging cradle, contouring the body in all sleeping positions. This comfortable feeling comes from comfort foams and the Zoned Progression Foam™ that targets different body parts.
Best Soft Mattress for Combination Sleepers
Brooklyn Bedding Signature
Hybrid Mattress
Best for Combination Sleepers
Firmness Level: 4/10 (Soft), 6/10 (Medium), and 8/10 (Firm)
120-Night Trial
10-Year Warranty
The Brooklyn Signature is available in three firmness options, so it should be good for combination sleepers who like all sleeping positions. The bed should work for couples and single individuals thanks to the edge support and bounce.
The construction of the Brooklyn Signature starts with the TitanFlex™ foam. TitanFlex™ is a latex alternative, contouring the body and responding to movements. This layer is 1.5 inches thick in soft and medium models and 1-inch thick in the firm version. Next is the VariFlex™ transition foam that acts as a comfort layer before the coil unit. The soft and medium mattresses have an inch of VariFlex™ foam, while the firm version has two inches. The third layer features 8-inch Ascension® coils with high-caliber perimeter coils for edge support.
Why we like it:
The Brooklyn Signature has a quarter-inch base made of high-density foam to reinforce the coils for added durability.
Best Mattress for Back Sleepers
Leesa Original
Memory Foam Mattress
Best for Back Sleepers
Firmness Level: 5.5/10
100-Night Trial
10-Year Warranty
Back sleepers need support and pressure relief for the lower back and hip area. The Leesa Original is an all-foam mattress rated 5.5/10 on our firmness scale. The bed features foam layers that cradle the body so that no pressure builds up while allowing proper spine alignment.
The construction of the Leesa Original starts with two inches of Avena® foam for cooling. This latex-like layer has pin core holes, which should help with the airflow. Next is a 2-inch memory foam layer that contours the body and provides pressure relief. Last is the 6-inch base made of dense polyfoam for structure and durability.
Why does it stand out?
Leesa offers a 10-year warranty and allows the customers up to 100 nights to test how they like the mattress.
The foams in this bed are CertiPUR-US® certified, which means they're free of toxins, chemicals, and heavy metals.
Best Soft Mattress for Back Pain
Casper Original
Foam Mattress
Best for Back and Side Sleepers
Firmness Level: 6/10
100-Night Sleep Trial
10-Year Limited Warranty
Casper is one of the top mattress brands in the industry, and their Original model should offer a cozy sleep space for restful slumber. The Casper Original has Zoned Support™, ideal for people experiencing back pain. Casper's Zoned Support™ design is soft around pressure points like the shoulders and hips yet supportive in areas that need extra help like the lower back and knees.
The Casper has a gradual firmness that starts soft at the top and gets firmer down to the base. As you push down further, it gets firmer, so heavier body parts get the support they need.
What stands out?
When air can move quickly through memory foam, there is less chance for heat to accumulate, which is Casper's strategy with its top layer of proprietary foam.
Though some bounce comes from the base layer, the memory foam traps vibrations caused by a sleeper's movements, letting partners sleep in peace.
Best Soft Mattress for Side Sleepers
Puffy Royal Hybrid
Hybrid Mattress
Best for Side Sleepers
Firmness Level: 5/10
101-Night Trial
Lifetime Warranty
The Puffy Royal Hybrid mattress should work for all sleeping positions, but side sleepers may like its firmness the most. The bed has mid-range firmness to provide pressure relief and comfort for side sleepers, while stomach and back sleepers may prefer a firmer mattress.
What stands out the most is the 7-layer sleep system engineered to deliver body-adaptive contouring, cooling, and support. The memory foam cradles the body, allowing easy repositioning and pressure relief on the shoulders, hips, and knees. The Puffy Royal Hybrid has a 7-inch high-density foam with a coil base to stabilize the mattress and provide zoned support. This hybrid mattress should fit hot sleepers as it has gel-infused memory foam and 2 inches of Climate Comfort™ Foam.
Why we like it:
The Puffy Royal Hybrid has five zones of targeted support covering your back, hips, shoulders, and legs, where pressure usually builds up when you sleep on your side.
Best Soft Memory Foam Mattress
Nolah Signature
Memory Foam Mattress
Best for Side and Back Sleepers
Firmness Level: 4/10
120-Night Trial
Lifetime Warranty
The Nolah Signature is a plush mattress best for side and back sleepers. The bed has four layers of different foams, a cotton cover, and a four-way knitted border cover for maximum comfort and plushness.
Side and back sleepers will appreciate the softness, but stomach sleepers may prefer a firmer bed. The Signature has 2.5 inches of contouring AirFoam™ foam for targeted pressure relief and body contouring. Next is the high-resilience foam that gives bounce and responsiveness so that you can reposition with ease. The Nolah Signature has another layer of AirFoam™ for added pressure relief on the neck, legs, shoulders, and hips. This is followed by a high-density core foundation and a knitted border cover.
Why we like it:
The memory foams used in this mattress have the CertiPUR-US® certification, meaning that they're free of chemicals, toxins, and heavy metals.
Best Soft King-Size Mattress
Layla Memory Foam
Foam Mattress
Great for All Types of Sleepers
Firmness Level: 4/10 (Soft) & 7/10 (Firm) — Dual-sided
120-Night Trial
Lifetime Warranty
Layla wants to modernize the way we look at memory foam with their innovative cooling technology that uses copper to carry away heat from the sleeper, who is nestled in a deep cradle that provides fantastic pressure relief. If a deeper hug is not your style, you can flip the mattress over for a firmer bed with a shallower cushioning depth.
What sets this mattress apart?
Traditional memory materials are known for their ability to contour to every curve of the body and make pressure points vanish, but the more old-fashioned models have a downside: heat retention. By including copper in their top foam layer and gel in their cover, Layla does a great job of keeping the surface temperature comfortable no matter which side you choose.
Layla mattress really delivers in motion isolation, where memory foam mattresses are known to perform extremely well. This is great news for couples who sleep light or have varying sleeping schedules.
Looking to learn more? Check out our Layla bed review.
Best Soft Mattress for Couples
DreamCloud Premier Rest
Hybrid Mattress
Best for Couples, Side, and Back Sleepers
Firmness Level: 6/10
365-Night Trial
Lifetime Warranty
The DreamCloud Premier Rest is a bouncy mattress rated 6/10 on our firmness scale. The bed should work for side and back sleepers, but stomach sleepers may like a firmer mattress. Couples will appreciate the bounce and limited motion transfer.
This mattress features a premium 7-layer hybrid design with a soft cashmere blend cover. The Premier Rest has multiple foam layers above the individually-wrapped innerspring coils and a stability-focus base layer. The company's stay-put technology makes this hybrid a good choice for couples because the wrapped coils prevent vibrations from traveling. bThis means partners can toss and turn without waking one another.
Why we like it:
The DreamCloud Premier Rest is good for hot sleepers because innerspring mattresses provide better airflow than all-foam beds. The construction features gel memory foam to provide additional cooling.
The company offers an industry-leading warranty and trial period, allowing you enough time to test the mattress.
Who Should Sleep on a Softer Model?
Side sleepers are often great matches for soft beds due to their pressure relief and contouring abilities. Of course, this doesn't mean that they are no good for other sleeping preferences.
However, keep in mind that the softer layers of the bed should allow for an excellent hug, contouring, and support throughout the curves of your entire body. Some back sleepers might also grow to love this feel. However, it would come down to personal preferences and true alignment needs.
People who sleep on the left or right side, on the other hand, can truly benefit from a softer mattress as it can enable them to sink conveniently into the bed, offering great spinal alignment. People who are under 150 pounds of weight might also find the solution suitable, as they may not be able to sink in to relieve pressure adequately otherwise.
Check Out Our Full Guide: Best Mattress for Side Sleepers
Who Shouldn't Sleep on a Soft Bed?
An ultra soft mattress tends to mean a more pronounced sinkage. People who are overweight or who weight more than 150 pounds may need to consider avoiding overly soft beds. They may need something firmer for the enhanced support.
On the other hand, those of you who prefer sleeping on their backs or tummies tend to be better off with a medium-firm bed. This can provide clear support and should make sure that your spine is aligned correctly.
Additionally, if you are simply not a fan of contouring and the expressed foam hug that most of the softer units deliver, you might do better to look for something slightly sturdier.
Read Our Complete Guide: Best Mattresses For Heavy People
Benefits of a Soft Mattress
There is a lot of merit to owning a softer mattress. They provide serious comfort in most cases and many of them can accommodate some varied sleeping preferences as well.
Finding this type of mattress can help you experience the cloud-like sleeping sensation that many people dream about.
The most significant benefits are revealed for the proper sleeping position, and for most people that is the side sleeping position. The soft model can help make sure there are as little pressure points between your body and the bed and that it contours your body's shape.
Light-weighted people can also experience the benefits of a soft mattress as they can receive a proper amount of sinkage and hug that they may not be able to on something harder.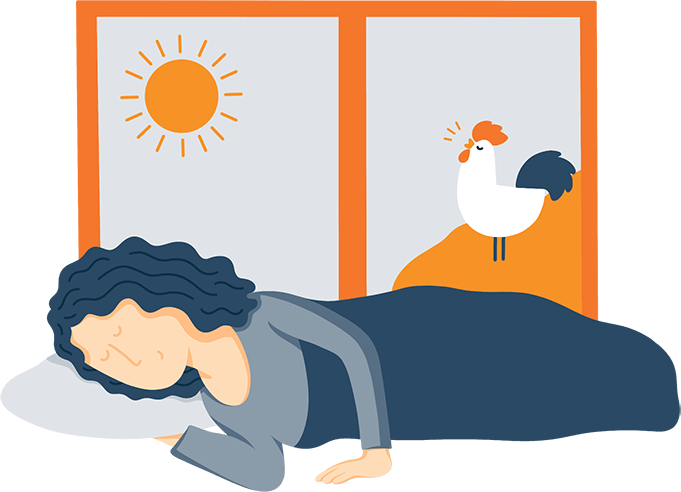 Soft Mattress Buyer's Guide
Firmness Level vs. Support
Consider the Temperature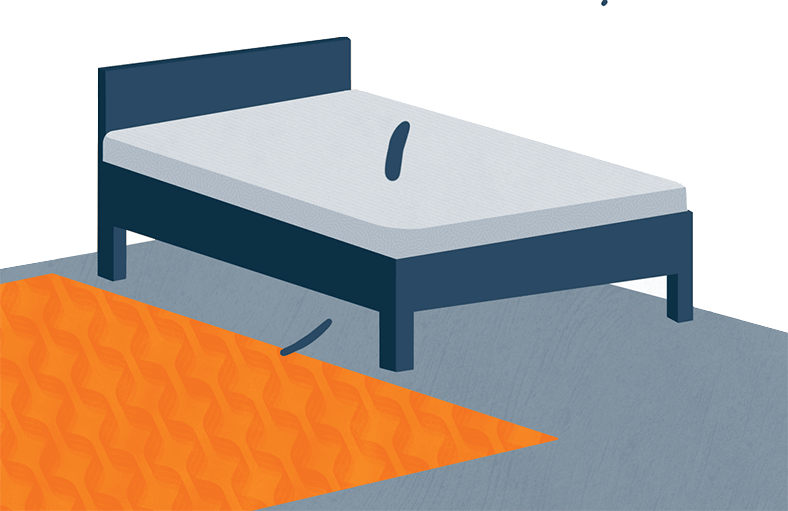 Think About Edge Support
Material/Type

Frequently Asked Questions about Soft Mattresses
Can a Soft Mattress Cause Back Pain?
Back pain is a hurdle for quite a lot of sleepers. It could occur for any sleeper without any regard to the position that you prefer to sleep in. It could also be attributed to a range of different factors.
A softer option which lacks the necessary support and sinks too much could easily cause back pain. This, of course, is different based on the sleep position you prefer. For example, if you like sleeping on your back or stomach, you may want to limit sinkage more than a side sleeper to prevent misalignment.
Read More: Top Rated Mattress for Back Pain

Can a Plush Topper be a Good Option?
Yes, a soft topper can be a great choice, but not so much if you have an older bed that is already starting to lose its integrity. A mattress topper should be matched with solid support below to bring tremendous comfort.
Of course, it's important to account for the capabilities of your own bed. A puffy mattress with a softer topper might not really make much sense. Soft mattress toppers are usually great for firmer beds to help compensate for the comfort while not putting the support in jeopardy.
Conclusion
There are quite a few things that you should take into account when it comes to choosing the best soft mattress. You need to make sure that you balance between the comfort and the firmness in a manner which is supportive so that you can make sure that no issues take place down the line.
Hopefully, we've done a good job helping you get there. The "soft" beds we've reviewed help convey comfort without putting your back in jeopardy. Make sure to take a look at all our mattress reviews for more choices and budget and firmness filters.
Rachael is a content writer for Sleep Advisor who loves combining her enthusiasm for writing and wellness. She's had a passion for writing since she was a kid when she wrote awful poetry. She's honed her craft quite a bit since then and considers herself a lucky duck to get paid to do what she loves.
Embracing the remote work life, she occasionally takes her work on the road and lives out her travel writer pipe dream.
In her free time, she attempts to meditate regularly, rides her bike to Trader Joe's, and enjoys trying every type of food that she can get her hands on.