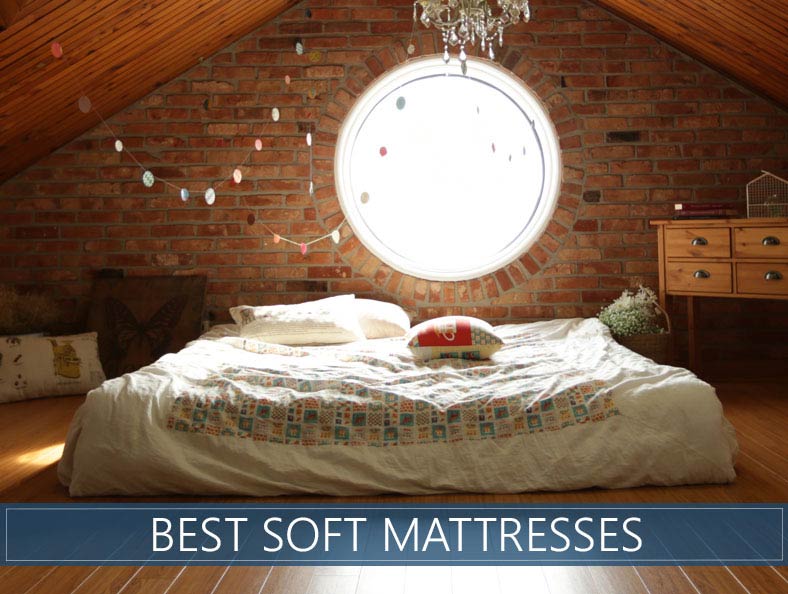 Transparency Disclosure – We may receive a referral fee (at no additional cost to the buyer) for products purchased through the links on our site or other applicable pages. To learn more, please read our full disclosure page here. We also encourage you to read about how we may research and/or test Products here.
Buying a high-performance soft mattress presents some unique challenges. It's not easy for a plush bed to maintain supreme comfort while also excelling in support. If you want to feel like you're sleeping on a cloud, then this article should be perfect for you. We've done the research to make it easier to choose a great soft style mattress.
So how do you do it? How do you pick a great soft mattress? Let's dive in!
We picked seven of the top beds you can buy in 2019 that have a softer feel. This can allow you to make a quick and effortless call, sparing you a substantial amount of time and energy.
Top 7 Softest Bed Reviews
Brooklyn Signature (Soft) – Exceptional Value Hybrid
Highlights:
CertiPUR-US® Certified
120-Day Trial
10-Year Warranty
Made in the USA
Brooklyn Bedding recently upgraded their "Signature," which they say is the #BestMattressEver, to a hybrid, which we think brings even more value.
The brand's careful synthesis of foam and coils give this bed a unique edge in the hybrid market.
This bed is built with two 2-inch layers of the company's proprietary TitanFlex™ foams followed by a layer of 6-inch coils that are individually pocketed to help isolate motion. Though all three available firmness levels offer a good blend of comfort and support, the softest version maximizes pressure relief and holds your body in a slightly deeper cradle.
What makes it unique? Brooklyn Bedding owns their own factory which allows them to defray a lot of the costs associated with middlemen in the production process. These savings are generously passed on to their customers, which is how they are able to deliver quality materials at a very attractive price point.
Want to know more? Check out our in-depth review.
Layla (Medium-Soft) – Great Pressure Relief
Highlights:
Dual-sided Firmness (Soft and Firm)
CertiPUR-US® Certified
120-Day Trial
Lifetime Warranty
Made in the USA
Layla wants to modernize the way we look at memory foam with their innovative cooling technology that uses copper to ferry away heat from the sleeper, who is nestled in a deep cradle that provides fantastic pressure relief. If a deeper hug is not your style, you can flip the mattress over for a firmer bed with a shallower cushioning depth.
What sets this mattress apart? Traditional memory materials are known for their ability to contour to every curve of the body and make pressure points vanish, but the more old-fashioned models have a downside: heat retention. By including copper in their top foam layer and gel in their cover, Layla does a great job of keeping the surface temperature comfortable no matter which side you choose.
The wellness industry is ramping up and there is plenty of talk about copper and its potential to promote good health, which is something you can look into. What we can tell you is that the cool and comfortable hug of Layla has what it takes to make your pressure points disappear.
Learn more about this model in our in-depth review here.
WinkBed (Softer) – Exceptional Durability
Highlights:
CertiPUR-US® Certified

OEKO-TEX® Standard 100

120-Day Trial
"Any Reason" Guarantee
Lifetime Warranty
Made in the USA
Every WinkBed is handcrafted and yours will not be built until you place your order, so you will not be sleeping in a bed that has been stored for months on a shelf.
Tests performed by the company showed that the bed, despite its compression process, remained the same height after a simulation that replicated 10 years of consistent use.
What makes it unique? This handcrafted construction is built with two different coil units: one 2.4-inch micro and the other 8-inch steel tempered. Both layers were designed with longevity in mind, as was the eco-friendly Tencel cover that is more durable than cotton.
This brand has three available firmness levels, and the Soft version stands an impressive 15.5 inches tall and contains 2 inches of hyper soft comfort foam followed by memory foam that is tufted into the cover for a plush, pressure-relieving surface experience. This version performs exceptionally for side sleepers who want extra cushioning but who do not want to sacrifice top-of-the-line spine support.
If you want to know more about WinkBed, you can learn more here.
Nolah – Side and Back Sleepers
Highlights:
CertiPUR-US® Certified
120-Day Trial
15-Year Warranty
Wildlife Initiative
Made in the USA
Nolah believes that in order to truly improve sleep technology they needed to start from scratch, so they have invented a brand new material called Airfoam™ they claim is more durable, comfortable, and cooler than their competing traditional materials like memory foam or latex. We think their resulting design would work extremely well for side or back sleepers.
What is its best feature? This brand's proprietary materials respond like latex but conform like memory materials, which provides great pressure relief for side sleepers. Unlike some others among the softer brands, the gentler cradle will work well to support the hips of most back sleepers and keep their spine straight while still conforming to and supporting their lumbar region.
As an added bonus, Nolah donates a portion of every sale towards preserving wildlife, and you may choose your favorite animal when making your purchase. Not only will you be improving your sleep, you will also help the effort to make to improve conservation efforts.
See more about Nolah bed here.
Saatva (Plush Soft) – Classic Innerspring Feel
Highlights:
CertiPUR-US® Certified
120-Day Trial
15-Year Warranty
Charity Initiatives
Made in the USA
Saatva puts a modern twist on a familiar classic, and you have probably never felt an innerspring mattress quite like this.
Two different layers of coils topped by plush comfort layers of pressure-relieving foam wrap around your body for a truly unique innerspring experience.
For this list, we have focused on the Plush Soft version that stands 14.5 inches tall, though there are other firmness levels and thicknesses to choose from if you prefer. The softest choice includes the 1.25-inch foam Euro-style pillow top and 2 inches of memory materials.
What makes it special? This brand has a classic feel with updated features that improve the overall comfort of the bed, including the layer of individually wrapped coils that reduce some motion transfer and have a little extra give so they conform to your shape. The 7-inch steel coils in the base are firmer and designed for excellent back support.
This brand also strives to be more environmentally conscious and has included natural cotton in their cover, proprietary treatment processes that avoid chemicals, and a percentage of sustainable oils in their foams.
Find out more about Saatva bed in our analysis here.
Helix – Customizable
Highlights:
CertiPUR-US® Certified
100-Day Trial
10-Year Warranty
Made in the USA
With this brand, you are getting a truly one-of-a-kind hybrid experience because every bed's construction is selected in response to a quiz on the company's website.
With it, you receive a  signature blend of foams, cooling technology, and coils from over 9 different choices. Regardless of your individual needs, Helix believes they have a solution designed especially for you. They've even designed a bed for heavier folks to help accommodate additional weight.
What stands out? Though this brand is 10 inches tall, the density, elasticity, and firmness of the materials depend on you, and you can specify the softness level from very soft to medium soft. What is better, the company is able to split Queen sizes and larger if your partner prefers a firmer bed.
As a bed-in-a-box brand, Helix is able to offer a customized sleeping experience with quality materials at a substantially lower price point than retail customization that can cost thousands. For this reason, we think it represents an extraordinary value in the space for anyone who wants tailored sleep without compromise.
Learn more: Our full Helix Sleep bed overview
Zenhaven (Luxury Plush) – Soft Latex
Highlights:
Dual-Sided
OEKO-TEX® Certified
120-Day Trial
20-Year Warranty
Made in the USA
Latex offers a unique sleep experience because of its quick response time, low heat retention, and pressure-relieving body conformance.
This all-natural latex brand comes from the makers of Saatva, a company that endeavors to reduce their carbon footprint.
This handcrafted mattress also offers dual-sided firmness, and the Luxury Plush offers 4.5 inches of soft comfort that envelops your shape and cradles away pressure that can build up in your joints, especially for curvier side sleepers. And if the softness is not quite right, a firmer bed is available on the other side.
What is this bed's best feature? If you are looking for an all-foam alternative to memory foam, latex is an excellent option. The all-natural Talalay foam in this bed provides more bounce and sleeps cooler than many memory beds.
All Saatva brands arrive at your door straight from the manufacturer with free professional installation to set up your new bed, and this service also includes the removal or your previous mattress and foundation.
Read more about this model here.
Who Should Sleep on a Softer Model?
The quick answer to this would be side sleepers. They are usually ideally suited for this type of bed. Of course, this doesn't mean that they are no good for other sleeping preferences.
However, keep in mind that the softer layers of the bed should allow for an excellent hug, contouring, and support throughout the curves of your entire body. Some back sleepers might also grow to love this feel. However, it would come down to personal preferences and true alignment needs.
People who sleep on the left or right side, on the other hand, can truly benefit from a softer mattress as it can enable them to sink conveniently into the bed, offering great spinal alignment. People who are under 150 pounds of weight might also find the solution suitable, as they may not be able to sink in to relieve pressure adequately otherwise.
Who Shouldn't Sleep on a Soft Bed?
Obviously, an ultra soft bed tends to mean a more pronounced sinkage. People who are overweight or who weight more than 150 pounds may need to consider avoiding overly soft beds. They may need something firmer for the enhanced support.
On the other hand, those of you who prefer sleeping on their backs or tummies tend to be better off with a medium firm bed. This can provide clear support and should make sure that your spine is aligned correctly.
Additionally, if you are simply not a fan of contouring and the expressed foam hug that most of the softer units deliver, you might do better to look for something slightly sturdier (you can check out top rated beds with different structures and properties).
Benefits of a Soft Mattress
There is a lot of merit to owning a softer mattress. They provide serious comfort in most cases and many of them can accommodate some varied sleeping preferences as well.
Finding this type of mattress can help to guarantee that you experience the cloud-like sleeping sensation that many people dream about.
The most significant benefits are revealed for the proper sleeping position, and for most people that is the side sleeping position. The soft model can help make sure there are absolutely no pressure points between your body and the bed and that it contours your body's shape perfectly.
Light-weighted people can also experience the benefits of a plush mattress as they can receive a proper amount of sinkage and hug that they may not be able to on something harder.
Firmness Level vs. Support
Among the very first things that you should take into account when purchasing a mattress is the actual support. Firmness is not necessarily the same thing as support. These are actually two different properties in any given bed, and there is a fine line between them that you ought to be aware of.
While they do tend to work closely together, they are far from being the same thing. A good level of mattress support means that your spine is correctly aligned and that there are no pressure points between your body and the bed. This could help you alleviate back, hip, or shoulder pain.
The firmness, on the other hand, is the overall feel the mattress delivers. Is it firm or is it soft? That's what this particular characteristic is all about.
Consider the Temperature
Softer mattresses are usually made out of memory foam (but not always), and this is a material that can bring the most substantial heat retention if it is not a modern design. If your bed retains a lot of the heat, you may just wake up in the middle of the night sweating through your PJs.
If heat is a problem for you, consider the construction of your plush mattress and make sure that air flow is guaranteed or that there are other cooling measures in place. This will help dissipate the heat and will bring more coolness to your bed, in the hopes that you rest perfectly.
With this in mind, there are certain materials which bring additional cooling to the bed. Latex and gel are amongst them. They may slightly raise the price, but are becoming more common.
Think About Edge Support
Edge support is one thing that a lot of people disregard because it isn't always of huge importance to every individual or couple. However, it can be important if you are part of a couple that needs some more space. As a general rule of thumb, softer beds tend to be more challenged with edge support, though not always.
If you sleep with someone else, you may find yourself using the edges a lot more often than not. This is an example of when you'd truly appreciate proper support in this area. It allows for a proper usage of the entire surface, which can be something to consider.
With this in mind, proper edge support also helps amorous night activities. A lot of couples use the edges for certain positions when having sex, and if the bed isn't supportive, this has the potential to put a damper on the passion.
Material/Type
Softness can be delivered by a few different materials, including memory foam, latex, and innerspring. As you can probably guess on your own, memory foam is the established and predominant leader in the segment because of its properties.
Latex is more responsive, and it does have a certain bounce that's not always well-received by those looking for truly soft sensation. Innerspring, on the other hand, has even more expressed bounce most of the time and there is also some serious pushback. However, you can still find soft versions of both types if you know where to look.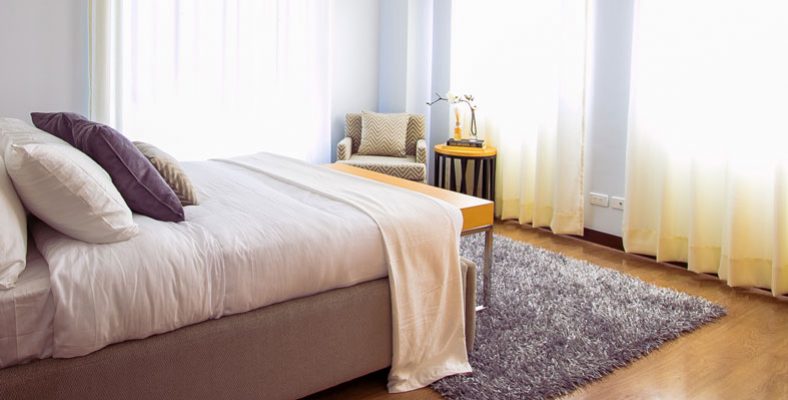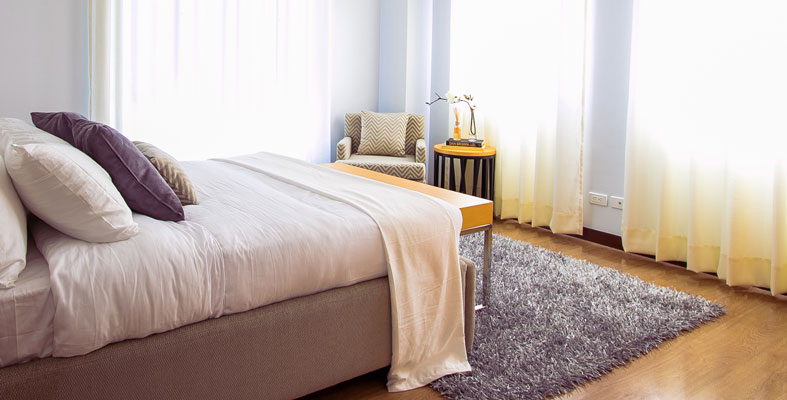 Frequently Asked Questions
Can a Soft Mattress Cause Back Pain?
It goes without saying that back pain is a hurdle for quite a lot of sleepers. It could occur for any sleeper without any regard to the position that you prefer to sleep in. It could also be attributed to a range of different factors.
A softer option which lacks the necessary support and sinks too much could easily cause back pain. This, of course, is different based on the sleeping position you prefer. For example, if you like sleeping on your back or stomach, you may want to limit sinkage more than a side sleeper to prevent misalignment.
Can a Plush Topper be a Good Option?
Yes, a soft topper can be a great choice, but not so much if you have an older bed that is already starting to lose its integrity. A mattress topper should be matched with solid support below to bring tremendous comfort.
Of course, it's important to account for the capabilities of your own mattress. A more plush model with a softer topper might not really make much sense. Soft mattress toppers are usually great for firmer beds to help compensate for the comfort while not putting the support in jeopardy.
Conclusion
---
Obviously, there are quite a few things that you should take into account when it comes to choosing the top rated plush bed. You need to make sure that you balance between the comfort and the firmness in a manner which is supportive so that you can make sure that no issues take place down the line.
Hopefully, we've done a good job helping you get there. The "soft" beds we've reviewed help convey comfort without putting your back in jeopardy. Make sure to take a look at all our mattress reviews for more choices and budget and firmness filters.
Our team covers as many areas of expertise as we do time zones, but none of us started here as a so-called expert on sleep. What we do share is a willingness to ask questions (lots of them), seek experts, and dig deep into conventional wisdom to see if maybe there might be a better path towards healthy living. We apply what we learn not only to our company culture, but also how we deliver information to our over 12.7M readers.
Sleep research is changing all the time, and we are 100% dedicated to keeping up with breakthroughs and innovations. You live better if you sleep better. Whatever has brought you here, we wish you luck on your journey towards better rest.