5 Top Rated Natural Sleeping Aid Supplement Reviews
Somnapure by Peak Life –
Best Melatonin Mix
HIGHLIGHTS:
Features melatonin, valerian, lemon balm, L-theanine, and more
Gentle formula
Addresses circadian rhythm and REM sleep
Quality tested
Somnapure features the best melatonin blend by Peak Life, a company that has been making supplements like this one since 2010. If you are exhausted from waking up at night, this unique product features a blend of valerian, lemon balm, L-theanine, hops, chamomile, passion flower, and melatonin that may be right for you.
Somnapure is designed to be a gentle yet effective formula that promotes rest and relaxation. Each tablet combines a blend of nutrients and herbs that target the underlying issues keeping you awake at night. Somnapure addresses the circadian rhythm and REM sleep, and should help you fall asleep faster, stay asleep longer, and wake up feeling energized and refreshed.
By regulating your natural patterns, key ingredients like melatonin should help to reset your sleep cycle and get you back on track with your normal rhythm. Peak Life is a company that quality tests every batch and is committed to providing the safest and most efficacious supplements for a happier, healthier life.
Olly –
Best Chewable Gummy
HIGHLIGHTS:
Blackberry mint flavor
Chewable gummies
Melatonin with calming nutrients
No harsh chemicals
For a chewable gummy that is just like a kid's vitamin but created for adults, these melatonin gummies are a delicious choice. The blissful blackberry flavor with just a hint of mint should make a tasty solution to your sleepless nights. If you are looking for a natural product to help you drift off without any harsh chemicals, these gummies may work for you.
This supplement features melatonin to promote natural sleep cycles, the amino acid L-theanine to encourage calmness of mind, and a botanical blend of passion flower, lemon balm, and chamomile that have been used for centuries to help soothe and relax the body. Together, these ingredients are designed to promote restful sleep.
Each tiny gummy features complex nutrients that were developed by the team at Olly Nutrition to be effective, easy to take, and delicious. For a quick solution that requires no water or food to take, simply chew 1-2 gummies when needed.
MaryRuth Organics –
Best Liquid
HIGHLIGHTS:
Liquid solution
Free from melatonin
Paleo, keto, bariatric, and celiac friendly
Coconut dream flavor
Blend of vitamins, minerals, and trace elements
Made in the USA
Do you have a hard time swallowing pills? For a liquid solution that should make taking your supplement easy, this Nighttime Multimineral by MaryRuth Organics is an option to consider.
This melatonin-free product is paleo, ketogenic, bariatric, and celiac friendly. The coconut dream flavor should make this suitable for users of all ages.
This unique formula features a blend of vitamins, minerals, and trace elements alongside MSM, silica, citrus bioflavonoids, and boron citrate. Magnesium and boron are included to promote calming and relaxation for deeper rest. This product is designed for maximum absorption and assimilation so your body can get the nutrients it needs.
This popular supplement was designed by Certified Health Educator, Nutritional Consultant, and Culinary Chef, Mary Ruth Ghiyam. Made in the USA by a small, family-owned company, this liquid nighttime multimineral should help you feel less stressed and more relaxed.
Luna by Nested Naturals –
Best Valerian Root
HIGHLIGHTS:
Naturally sourced botanicals
Third-party testing
Contains melatonin, GABA, hops, and more
Non-GMO
Vegan
Cruetly-free
Luna is a gentle sleep aid by Nested Naturals that features naturally sourced botanicals like valerian root. They use only the highest quality ingredients and perform 3rd party testing on every batch. Designed to help you fall asleep, stay asleep, and wake up refreshed, Luna is an herbal supplement that is backed by science.
The Luna formulation contains melatonin to help regulate healthy cycles, and a blend of calming herbs including valerian root, lemon balm, passion flower, chamomile, hops, GABA, and L-theanine. This blend of amino acids and herbs should help you to drift off into a deep, restful sleep.
This well-researched supplement features non-GMO ingredients, is 100% vegan, and has the GMP stamp of approval. Nested Naturals uses socially conscious sourcing and cruelty-free practices to create their well-loved products. Luna is designed to be a non-habit forming, herbal supplement to help you wake up feeling refreshed.
Nature's Trove –
Best L-Theanine
HIGHLIGHTS:
Contains amino acid L-theanine
Research-based formula
Promotes relaxation and stress relief
Made in the USA
No drowsiness
L-theanine is an amino acid that is found naturally in green and black tea and lesser amounts in certain types of mushrooms. It is a well-researched amino-acid that has been used to promote stress and anxiety relief, relaxation, and a better night's rest. This product by Nature's Trove features 200 mg of L-theanine to help restore a sense of calm.
For a natural product that supports relaxation without drowsiness, this L-theanine supplement is worth considering. It features natural ingredients that are free from all major allergens and is a kosher certified product. This supplement is made in the USA in a GMP and NSF certified facility.
Studies have indicated that L-theanine can promote cognitive and memory functions, calming and relaxing the mind without any loss of focus. Nature's Trove believes in good health from the source and utilizes essential vitamins to restore the body's innate equilibrium.
Buyer's Guide
Some sleep aids feature a single nutrient (melatonin, for example), and others are a blend of botanicals. Various forms include capsules that can be swallowed, liquids for those who struggle with taking pills, and even gummies that should make taking your supplement delicious and enjoyable.
What Are All Natural Aids?
Natural sleep aids are made from botanical ingredients and nutrients, so they usually have fewer side effects than over-the-counter (OTC) or prescription medications. However, because the FDA doesn't regulate them the same way they do for drugs, it is important to research ingredients and follow safety guidelines.
Unlike OTC or prescription medications that are mostly designed for other purposes but cause drowsiness as a side effect, natural sleep aids address the root cause using ingredients found in nature. These holistic remedies work to correct the underlying imbalances causing sleepless nights, targeting the circadian rhythm, hormones, neurotransmitters, or nutritional deficiencies.
Both OTC and natural remedies are intended for short-term use only. Prescription drugs are used for chronic insomnia and tend to have more side effects and an increased risk of dependency. Most pills you can buy without a prescription will have a warning about extended use, recommending users see a doctor if they haven't noticed an improvement in 14 days.
Holistic remedies are growing in popularity as people are looking for chemical-free alternatives with a lower risk for dependence and overdose. While natural aids can still cause some minimal side effects, they tend to be mild and short-lived. However, it is important to remember that just because a product is labeled as "natural" doesn't mean you can take as much of it as you want without any risk of harm.
Are They Effective?
The effectiveness of any supplement depends on the type of ingredients they contain as well as the individual. The recommended dosage can vary from product to product, so it is essential that users carefully read and follow the manufacturer's guidelines.
How Are They Used?
Sleep aids come in a variety of formats, making them easier for users to take. Capsules are the most common form, but powders or chewable tablets are also available for those who struggle with taking pills. Some sleep aid manufacturers have started producing supplements in alternate forms like gummies, lotions, and teas.
How Much Should You Take?
The recommended dosage will depend on the concentration of ingredients in each product. It is important to follow the instructions provided by the manufacturer for dosing and frequency of use. Unless a product is designed for children, most sleep aids should be used for adults only.
Natural Sleep Aid Solutions
Natural sleep aids are chemical-free products that use naturally-sourced ingredients to promote rest. Supplements may contain just one of the following ingredients or a combination of multiple botanicals as part of a formula.
Melatonin
Melatonin is a hormone produced by the pea-sized pineal gland in the brain. Retinal receptors in the eyes send signals back and forth with the brain in response to levels of sunlight and darkness. As evening approaches, melatonin is released, signaling the body that it is time to fall asleep.
With the increased use of electricity allowing us to rely on artificial lights to stay awake longer, the production of melatonin can be delayed. Blue-light exposure, exercising late at night, and stress can all disrupt this biological process.
Shift-workers and those traveling across time zones may also experience interruptions in melatonin production, leading to alterations in the 24-hour internal clock and side effects commonly known as "jet lag."
Melatonin supplements are designed to correct these imbalances, regulating the circadian rhythm and getting the body back into normal patterns. Melatonin has a long history of use with multiple research studies on effectiveness and safety. A meta-analysis of 19 randomized, placebo-controlled studies found that melatonin decreased the amount of time it took to fall asleep, increased total sleep time, and improved overall sleep quality.
Doses may vary and range from 0.1 mg up to as high as 10 mg in some products. Side effects are minimal and include daytime drowsiness, nausea, and headaches.
Valerian root
The root of the valerian plant has been used for centuries as a sleep aid and remedy for anxiety. This herb is native to Europe and Asia and is one of the most commonly used supplements for promoting sleep.
Valerian works by boosting the production of the calming neurotransmitter, GABA, in the brain. A meta-analysis of 16 studies found that overall, there was a statistically significant benefit with minimal side effects, although some studies showed no improvement at all. Other research has found that valerian may be more effective when combined with other sleep-inducing herbs such as hops.
Chamomile
Chamomile is one of several daisy-like plants that belong to the family Asteraceae. The two most commonly used species are German chamomile and Roman chamomile. Dried chamomile is often consumed as a tea before bedtime, and essential oils are extracted from the flowers to make calming infusions.
Read More: Chamomile Tea and Sleep
Lavender
Lavender is another flower that is commonly used in aromatherapy to promote sleep and reduce anxiety. This purple plant has a long history of use, and multiple studies have confirmed the effectiveness of the essential oil of lavender. As an oral supplement, effectiveness is unclear and side effects may include stomach pain and nausea.
Passion flower
There are close to 500 known species of passion flower belonging to the family of plants known as Passiflora. Purple passion flower is a species that boosts levels of the neurotransmitter GABA, also decreasing brain activity to calm anxious thoughts. While this plant is commonly consumed as a tea, it is also available in supplement form.
St. John's Wort
St. John's Wort also appears to work by stimulating GABA receptors in the brain, promoting sleep and calmness of mind. This herb is commonly used to treat depression, which can occur alongside insomnia. Side effects may include gastrointestinal upset, dizziness, and dry mouth.
Ginkgo Biloba
Ginkgo Biloba is a tree that is native to China and has been used historically in traditional medicine for a wide range of uses. This herb works slightly different than others, targeting one of the more troubling symptoms of sleeplessness – repeated waking in the night. Supplements may cause stomach upset, so it is best to take them with meals.
Lemon balm
Lemon balm is a perennial herb from the mint family and also goes by the name Melissa. It is commonly used in traditional and alternative medicine as a tea, an essential oil, and an extract. Lemon balm has a calming effect on the brain and is used for anxiety, restlessness, and lack of sleep.
Kava
Kava (also known as kava-kava) is native to the South Pacific Islands where it has been used for hundreds of years as a ceremonial drink promoting relaxation. Research has shown kava to be an effective treatment for anxiety and sleep. Some concerns about liver damage have led many manufacturers to avoid using this plant in their products.
Magnesium
Magnesium is an important macro-mineral involved in over 300 different enzyme reactions in the body's cells. Magnesium also helps to regulate many other bodily processes, including blood sugar, cholesterol, blood pressure, and the stress response.
Adequate magnesium is important for the maintenance of healthy levels of GABA, a neurotransmitter that stabilizes mood and promotes sleep. Unfortunately, many Americans are not getting enough magnesium in their diet and over half are deficient in this vital nutrient.
Magnesium deficiency has also been linked to low levels of melatonin, the hormone that regulates sleep.
Magnesium is important for the healthy function of the circadian rhythm, and can also be helpful for anxiety, depression, and restless leg syndrome.
Research has shown that magnesium supplementation can help to improve the quality of sleep.
View Our Full Guide: Best Magnesium for Sleep
Glycine
Glycine is an amino acid and neurotransmitter that the body can manufacture from other biochemicals. Most people consume about 2 grams of glycine a day in high-protein food sources like meat, fish, dairy, eggs, and legumes.
Glycine is one of the most important amino acids in the body, influencing multiple body systems, including metabolic, cardiovascular, and cognitive health. Glycine supports serotonin production, the hormone and neurotransmitter that regulates sleep and mood.
Glycine is a unique supplement that has been shown to improve insomnia by lowering body temperature, helping people fall asleep faster, and moving people more quickly into deep, slow-wave sleep. It also helps people to spend more time in REM sleep, the stage where dreaming usually takes place.
Glycine also has other positive effects on the brain, improving memory and attention in young adults and improving daytime alertness. Glycine is also being researched as a treatment for neurodegenerative disorders such as Alzheimer's disease.
Tryptophan
Tryptophan (L-tryptophan) is an essential amino acid (meaning we must obtain it in the diet) involved in the production of serotonin that helps to regulate mood and sleep-wake cycles.
CBD Oil
Cannabis is a plant that has a rich history of cultivation for medicinal and industrial uses. It contains over 80 chemicals known as cannabinoids, the two most abundant being tetrahydrocannabinol (THC) and cannabidiol (CBD).
CBD oil has been used historically to treat several health conditions and has more recently become a popular remedy for anxiety, pain, and sleep. Research has shown that CBD may encourage feelings of tranquility, reduce anxiety, and improve symptoms of sleep disorders like insomnia.
Some research has shown that CBD can increase overall sleep amounts and reduce insomnia in people who suffer from chronic pain, according to a study. Small doses of CBD may stimulate alertness and reduces daytime sleepiness, which is important for those struggling with fatigue from sleepless nights.
Learn more: CBD for Sleep – Is it Effective? Is it Safe? Is it Legal?
CBD works by activating receptors in the endocannabinoid system (ECS). This complex biological system regulates many functions in the body such as mood, appetite, sleep, and motor activities.
The body produces endocannabinoids that operate as neurotransmitters with similar properties as CBD. Injuries to the body, aging, and other health conditions limit the production of encocannabioids in the body. CBD can help to restore balance in the body by replenishing depleted levels of cannabinoids.
Staying Safe
Safety is an important issue whether you are taking a prescription drug, OTC, or natural remedy. While many research studies have found that natural sleep aids are an effective way to temporarily relieve insomnia with minimal side effects, long-term studies are lacking. Most sleep aids are intended for short-term use only, so it is important to speak to your doctor if you find yourself using them for longer than 14 days.
Dietary and herbal supplements are not regulated by the FDA the same way as drugs. While they are limited in certain health claims they can make, there is no standard for safety, effectiveness, or even verification of what dosage a bottle claims to contain. One study on the safety and quality of melatonin supplements found that 71% of products failed to meet label claims with actual content ranging from 83% below to 478% above the labeled claim.
While some manufacturers may use this lack of regulation to take advantage of users, others have taken extra steps to demonstrate the quality of their product through optional certifications, publishing laboratory results, and undergoing 3rd party testing.
The best way to ensure that the product you have chosen is safe is to do your research (which you currently are) and seek out companies that have made an effort to validate the quality of their product.
Many people assume products are safer just because they say "natural" on the bottle. Unfortunately, this claim is also not regulated and any manufacturer can add this word to their product to increase sales. Check out what the supplement contains to determine if there are any chemicals present.
If you have any allergies or sensitivities, it is good to be aware of hidden sources of things like gluten, dairy, eggs, and shellfish in supplements. Be sure to check the list of ingredients, including any additives like sugar, artificial sweeteners, or fillers. Many products will include labels certifying they are free from the allergens in question.
Pregnant women, children, and those taking medications should speak to their doctor before using any supplements. Certain products may not be safe for these risk groups, and even natural aids could interfere with medications. Lastly, you should never mix alcohol or drugs with any sleep aids.
Talk to Your Doctor
Pregnant women, children, and those taking medications should speak to their doctor before taking any supplements. If you find yourself using a sleep aid long-term, it is important to see your doctor to determine the root cause.
Follow Dosage Instructions
When it comes to supplements, bigger is not always better. Follow the dosage guidelines on the bottle and if the recommended dose isn't working for you, stop using it and try something different.
Avoid Operating Heavy Machinery
Sleep aids are intended to make users feel drowsy and could make driving or operating heavy machinery unsafe. It is best to avoid these activities until the effects have worn off.
Avoid Alcohol and Mixing with Medications
Alcohol and certain drugs can increase the sedative effects of supplements and medications for sleep, and should never be combined.
Side Effects of Using Natural Sleep Aids
Just like any other medication or supplement, natural sleep aids may cause side effects. The most obvious effect is drowsiness, which could make certain activities more challenging if you take these aids during the day. Next-day grogginess or fatigue is a common side effect some people may experience.
Some may cause mild side effects such as nausea, dizziness, or headaches. Others could result in gastrointestinal upset, especially when taken in larger doses.
While tolerance is less common when using natural products, some people may notice they need larger doses to get the same effect over time. Dependency is a similar phenomenon that could develop with long-term use.
Sleep aids are intended for short-term use only, and continuing to use products for longer than a couple of weeks could result in either a psychological or physical dependence. This means that over time, it would become increasingly difficult to fall asleep without them.
Alternate Natural Solutions
Get on a Schedule and Cultivate Routine
The best way to improve sleep naturally is to establish healthy sleep hygiene habits by going to bed and waking up at the same time every day. A bedtime routine that is done in the same order every night can help to signal the brain that it is time to wind down.
Remove Screens from the Bedroom
Try to create an electronic-free zone in the bedroom, removing all sources of "blue-light" that could interfere with melatonin release. Phones, tablets, and televisions should all be kept in a separate room at night. Keep the bedroom for sleep and sex only so your brain associates this space with rest.
Meditation and Deep Breathing
Stress and anxiety can keep the brain active at night, making it challenging to fall and stay asleep. Practicing calming activities like yoga, deep breathing, and meditation can put the mind into a relaxed state, making it easier to sleep at night.
Adjust Caffeine Intake
Caffeine tricks the brain into feeling alert, despite the physiological need for sleep. Some people are more sensitive to caffeine than others and should avoid caffeine after 11 am. Be aware of hidden sources of caffeine in energy drinks, tea, chocolate, and soft drinks.
Cognitive Behavioral Therapy
Cognitive-behavioral therapy can be an effective solution for some people who struggle with insomnia or other sleep-related disorders. This type of therapy involves talking through some of the psychological barriers that may be interfering with sleep, and learning behavior modification techniques that may be helpful.
Frequently Asked Questions About Natural Sleep Aids
Are natural sleep aids safe for pregnant women and kids?
Not enough research has been done to determine the safety of most natural supplements during pregnancy. With children, unless a product is designed for kids or has dosage information for their age group, it is best to avoid using until you have spoken with their doctor or pediatrician.
Are they addictive?
Natural sleep aids are not "addictive" in the same way that prescription and certain OTC choices may be. However, they do pose a risk of dependency with long-term use.
Are they homeopathic?
Homeopathic remedies are based on the principle that "like treats like" and involve a process of sequential dilution and succussion. Based on this principle, a homeopathic remedy for sleep could be Coffea cruda. While some natural sleep aids may contain homeopathic remedies, they are not considered homeopathic unless stated on the label.
Conclusion
Using natural solutions can be a great way to relieve temporary insomnia without the harmful effects of chemical-based drugs. There are numerous options to choose from, including single botanicals or synergistic blends.
Choosing the best natural sleep aid may take more time to determine the safety and quality of the product you choose, but a little research is worth finding the right supplement for you.
Keep in mind that these products are only designed for occasional and short-term use. Natural sleep aids are most effective when you follow the directions on the bottle and combine them with good sleep habits.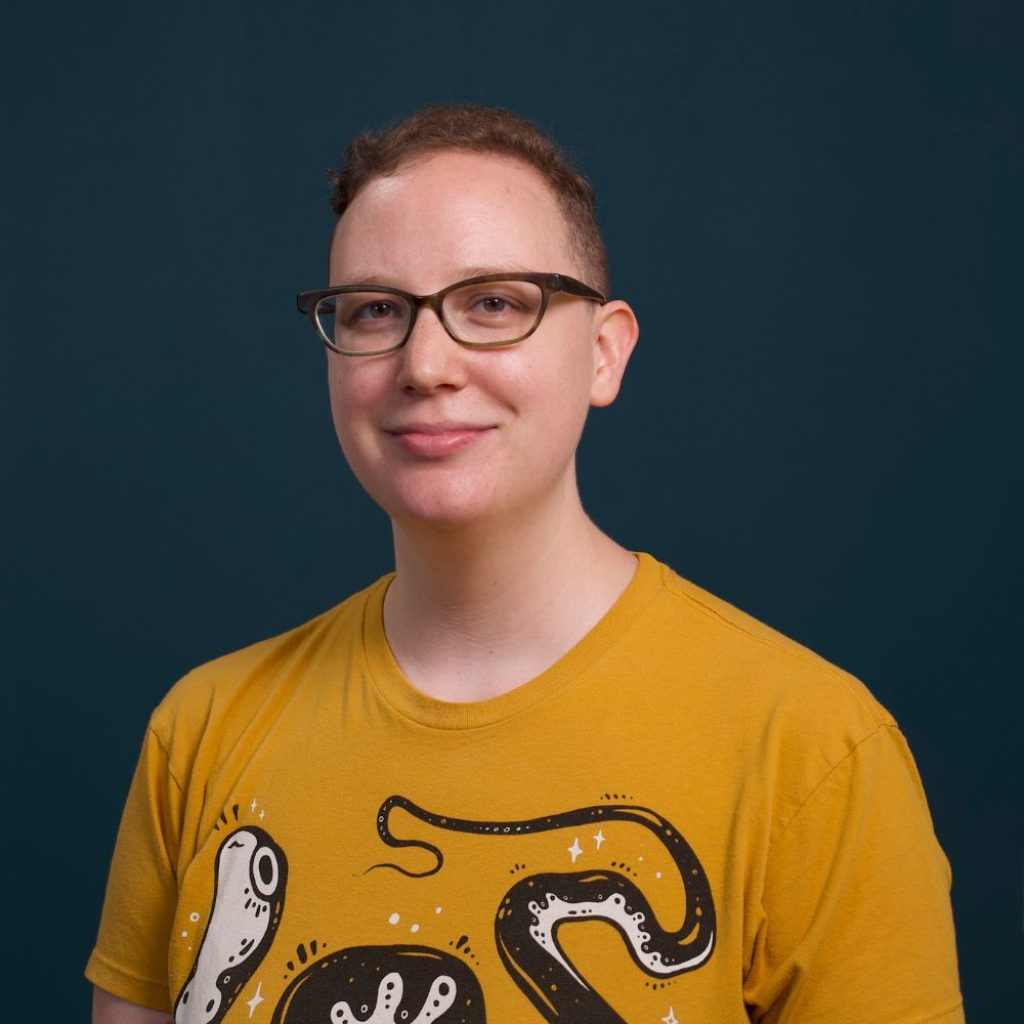 Melanie Kassel
Performance Editor
About Author
As Sleep Advisor's Performance Editor, Melanie writes and edits content throughout the site to ensure it's accurate, engaging, and up-to-date.
More Reading: