Transparency Disclosure – We may receive a referral fee for products purchased through the links on our site...

Read More

.
Disclaimer - Nothing on this website is intended to be a substitute for professional medical advice, diagnosis, or treatment...

Read More Here

.
Have you noticed the growing health trend of CBD oil and wonder what it's all about? Are you battling insomnia and considering CBD oil to help you sleep? What is this oil, where does it come from, is it legal, and is it safe?
Cannabidiol, or CBD for short, is a plant-based substance that has been used for a variety of medical conditions.
The popularity of cannabis has been growing substantially over the last few years, and many claim it is a panacea for everything from anxiety to pain, and even sleep.
In this article, we'll review the 4 highest-rated CBD oils and all the essential info you need to know.
4 Top-Rated CBD Oils For Sleep, Anxiety, Pain, and Insomnia
Natural and Organic Hemp oil
GMO free
Vegan
THC free
Easy to use
This clinically validated hemp oil contains 1000 mg of maximum strength extract that is grown and made in the USA. This two-pack by New Age is organic, GMO-free, 100% vegan, gluten-free, and THC-free. With zero synthetic or artificial ingredients, you should feel reassured that you are getting a real product that delivers the results you need.
This extract was scientifically designed to be quickly absorbed into the bloodstream, triggering a positive inflammatory and stress response. Psychologically, this oil should positively regulate mood patterns, reduce depression and anxiety, and regulate better sleep. Users may notice better joint health, increased mobility, flexibility, and less pain.
The positive effects on the neurological system should reduce age-related cognitive decline, supporting alertness, focus, and memory recall. Many people may also experience fewer headaches and migraines. Hemp oil has been used medically in the treatment of cardiovascular disease, hypertension, chronic pain, and mental health issues.
For a 100% pure product that is free from all pesticides, herbicides, and fungicides, this hemp oil by New Age is a premium grade for repair, relief, and recovery. This company tests every batch for safety and efficacy, to ensure purity that meets and exceeds industry standards.
Hemp West –
Strongest CBD Oil
Organic
Extra strong formula
Gluten-free
Vegan
GMO-free
Made in the USA
Hemp West is our pick for strongest CBD oil, as it features 5 million milligrams of premium hemp extract in a 30-milliliter bottle. This American-made product is designed to help reduce any pain in your hips and joints and soothe strained muscles. It's also made to alleviate anxiety and stress, both of which could come between you and a restful night's sleep.
While it's formulated to be more potent, it should still be safe to use, as it's made with 100-percent certified natural, organic ingredients. Additionally, this oil is both GMO and gluten-free, and it's vegan.
Aside from promoting a better night's sleep, Hemp West also comes with fatty acids like omegas 3, 6, 9, and vitamins C and E, which are known for their health and beauty benefits. This product also features a refreshing peppermint flavor for your convenience.
ECO finest –
Best for Anxiety
100% Organic
Non-GMO
Rich in Omegas 3, 6, and 9
FDA Approved
ECO finest offers consumers looking to curb symptoms of anxiety an excellent market option with their 5000mg CBD oil. The oil is packed in a 1-fluid ounce bottle with 30 servings available per container.
While this product is our choice for 'Best for Anxiety', the oil should help in other ways too. According to the manufacturer, this product can relieve stress, balance hormones, reduce inflammation and pain, improve sleep, and regenerate skin and hair. They also claim it can stimulate brain function, improve your memory and attention, and help you concentrate.
ECO finest's oil is rich in Omegas 3, 6, and 9. These fatty acids are known to have multiple benefits which include weight loss, good heart and brain health, and more.
You should also feel safe knowing this a tested product that has been officially approved by the Food and Drug Administration.
Nature's Beneficials –
Best Full-Spectrum
No THC
Gluten-free
Kosher
Vegan
No peanuts
Non-GMO and free of pesticides
Recommended usage: once daily
Nature's Beneficials is our top choice for full-spectrum CBD oil. This product is free of any THC, which is the ingredient in a Cannabis plant that enables the 'high' feeling. However, it still offers the therapeutic benefits of CBD.
Each 60-milliliter bottle contains 2,000 milligrams of hemp extract, along with a natural peppermint flavor. The company designs their product using multiple parts of the hemp plant in order to retain healthy nutrients.
Nature's Beneficials contains no peanuts or gluten for those who may have these allergies, and the oil has been certified Kosher. In addition, this organic product contains no GMOs, pesticides and is vegan.
This item is described to have many different healing capabilities that target joint pain, inflammation, anxiety, menstrual cramps, and strained muscles. Further, Nature's Beneficials says it can improve weight loss, hair and skin, immunity, energy, and more.
CBD Oil Buyer's Guide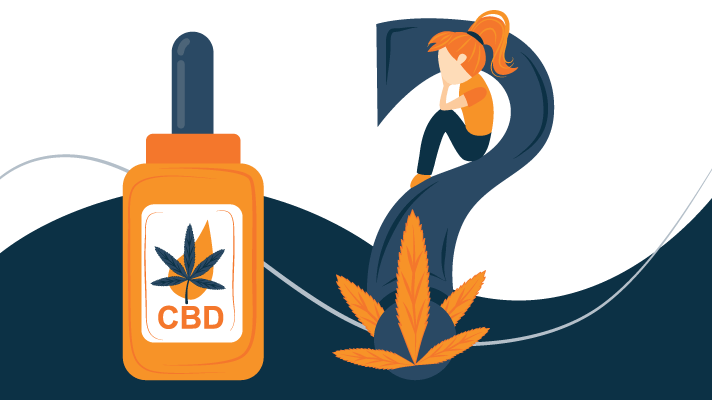 Since ancient times, the cannabis plant has been cultivated for industrial and medicinal uses, thanks to over 80 chemicals known as cannabinoids. The two main species are Cannabis Indica and Cannabis Sativa. Tetrahydrocannabinol (THC) is the most abundant cannabinoid and is commonly known for its psychoactive properties, whereas cannabidiol (CBD) is non-psychoactive and the second most abundant.
There are different strains of the cannabis plant that produce varying levels of CBD and THC.
Marijuana plants are typically grown for recreational use and contain higher concentrations of THC than CBD. Hemp plants are used for a variety of purposes and contain higher levels of CBD that is extracted to make oil.
To be considered legal in the United States, hemp oil must contain less than 0.3% THC.
CBD oil can have many positive effects on the body, but like all other natural health products, it is important to speak with your physician before starting any new supplements.
Federal and state laws have strict mandates on CBD derived from marijuana, and this form of cannabis may not be legal in all states. For this reason, all the products included on our list are THC-free.
Understanding What It Is and Oil Forms
CBD (Cannabidiol) is a phytocannabinoid found in cannabis plants, including marijuana and hemp. Phytochemicals are biologically active compounds found in plants that help to protect them from pathogens and predators. Recent research has found that these plant-based compounds can also have positive effects on humans.
Ancient Roman and Chinese civilizations have used the cannabis plant for treating several ailments including malaria, gout, and constipation. Before the 1970s, US physicians commonly prescribed Cannabis Sativa for a variety of illnesses until the federal government classified marijuana as a Schedule I illegal substance with no medical value. California became the first state to legalize its medical use in 1996, and many other states soon followed.
There are three main forms of cannabinoids: (1) synthetic cannabinoids that form the basis of pharmaceutical cannabinoid-related products; (2) endocannabinoids that are produced by the human body; and (3) phytocannabinoids, a class of hundreds of compounds that are found in the Cannabis sativa plant, including the two most popular ones, THC and cannabidiol.
The CBD oil sold in the United States is either full-spectrum oil or crystalline isolate. Full-spectrum oil contains a variety of cannabinoids, including THC. Crystalline isolate forms contain primarily cannabidiol, so this form should not cause any psychoactive effects.
CBD oil can be used to treat many health conditions and has become a popular sleep aid because it has been shown in research to reduce anxiety, induce feelings of tranquility, and improve insomnia and other sleep disorders. This oil comes in a variety of forms, including tinctures, capsules, topical creams, sprays, and vapors.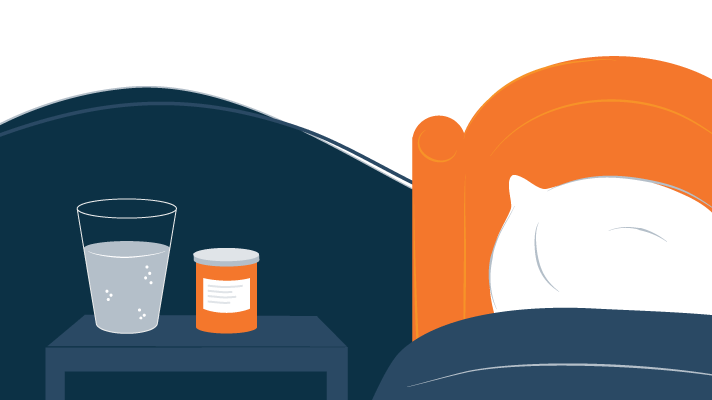 Tinctures: Tinctures generally contain a stronger concentration of CBD with hemp extract in a carrier oil, often hemp oil. To use, a few drops are placed under the tongue.


---

Capsules: Capsule and pill forms feature extract in an easy-to-swallow format that alleviates the unpleasant taste many people dislike. The amount of cannabidiol in capsules is usually less, and absorption is slower since it has to go through the digestive system and be processed in the liver.


---

Topicals: Topical creams and lotions can be applied directly to the skin, and are the preferred form for joint and muscle pain, as well as skin conditions.


---

Sprays: Oral sprays are lower in concentration than other forms, and can be directly sprayed into the mouth. While sprays can be convenient, the taste may be offsetting for some.


---

Vapors: Inhaled vapors are one of the fastest ways to experience effects, as the compounds are absorbed directly into the bloodstream.
How the Endocannabinoid System Works
The endocannabinoid system (ECS) is a complex biological system that is involved in a wide range of physiological and cognitive processes in the body. This system consists of protein receptors, enzymes, and endocannabinoids (neurotransmitters produced by the body). Two types of cannabinoid receptors are found throughout the body, CB1 receptors in the brain and central nervous system and CB2 receptors in the peripheral nervous system and peripheral organs.
The ECS regulates a wide range of functions, including mood, appetite, motor activities, and sleep. Aging and various health conditions can decrease the number of endocannabinoids we produce, but restoring depleted levels with phytocannabinoids like CBD can help bring the body back into balance.
Concentration and Dosage Information
Concentration can be a little confusing when it comes to CBD oil because many products are labeled as "hemp oil" or "hemp tincture" instead of cannabidiol. Generally, the amount of cannabidiol is referred to as either CBD or "hemp seed extract" on the bottle. The amount of active ingredient is listed in milligrams (mg).
If a bottle is labeled as "hemp oil" or "Cannabis Sativa seed oil" without any mention of cannabidiol or hemp extract (listen in mg), then this is not CBD oil but is rather hemp seed oil, used as a food product and vegetarian source of omega-3 fatty acids. Hemp seed oil contains 0% THC and only trace amounts of CBD and is generally used in cooking, beauty products, and some industrial purposes.
Cannabidiol concentration is the amount of CBD (possibly labeled as hemp seed extract) in mg in a bottle of oil (this could be hemp, MCT, or any other type of oil). Most bottles come in 15 mL or 30 mL and will contain varying amounts of cannabidiol. Some products will list the total amount in mg on the front of the bottle (1,000 mg for example) as well as the concentration of mg/mL under the nutrition facts (33 mg/mL, etc.).
While each bottle will have a recommended dose, the amount you should take depends on several factors including the type of oil, concentration, desired effects, and most importantly, your bodyweight.
Understanding CBD Oil from Hemp and THC
There are many different strains of the cannabis plant, each with varying levels of THC and CBD. Generally speaking, oil produced from marijuana (cannabis) plants may contain THC levels up to 30% (creating psychoactive effects) and CBD levels of up to 10%. Hemp-based oil must contain less than 0.3% THC to be considered legal and produces CBD levels of 20% and higher.
Hemp-based CBD oil generally falls into one of the following categories:
Crystalline Isolate: This form contains up to 90% cannabidiol, but is harder to make because all compounds except pure, isolated CBD are removed. Isolate forms are lighter in flavor, making them suitable for cooking, and are best for those with sensitivities to other cannabinoids, such as THC, or for those who regularly undergo drug testing at their place of employment.


---

Full Spectrum Oil: Full-spectrum means it contains a wide range of cannabinoids, terpenes, and flavonoids. This type is often preferred because of a phenomenon known as the "entourage effect" which allows the cannabinoids to work together to become more effective. In a study done in 2005, full-spectrum CBD produced greater anti-inflammatory effects and pain reduction in mice compared to an isolated version.
Quality in the Market
Like any rising health trend, many companies are rushing CBD products to the marketplace with varying levels of quality. Unsuspecting consumers may choose the most affordable option without any understanding of marketing gimmicks, quality, or concentration. Finding a reputable product that has been sourced and extracted properly, and undergone 3rd-party testing is important to ensure purity and quality.
The way in which CBD oil is extracted from hemp plants can depict a lot about the product. Many manufacturers rely on extraction and processing techniques that involve toxic materials such as propane and butane. Safer methods use ethanol or carbon dioxide to remove unwanted materials.
While using liquid solvents (alcohol, butane, ethanol) for extraction and processing is a simple and inexpensive method, traces of impurities may remain and some solvents also remove chlorophyll which makes a greener oil with a bitter taste. Carbon dioxide extraction uses a three-chamber system under specific temperature and pressure, minimizing the risk of contaminants.
It is important to pay attention to where hemp is grown and what type of soil is used since plants could become contaminated with harmful toxins. Many manufacturers grow their crops using organic farming practices, without any herbicides, pesticides, or other chemicals.
Many companies perform laboratory testing on their final product to ensure quality, consistency, and purity. These results may be mentioned on the bottle, and full reports can usually be found on their website. Third-party testing involves having an outside company perform many of these same tests to validate results and confirm accuracy.
Other factors to pay attention to include concentration, additional ingredients, and full-spectrum versus crystalline isolate form. Some companies may add sugar, artificial sweeteners, or flavoring to mask the bitter taste, so it is important to check the ingredient label to avoid any unwanted additives.
Conditions CBD Oil Brands Can Help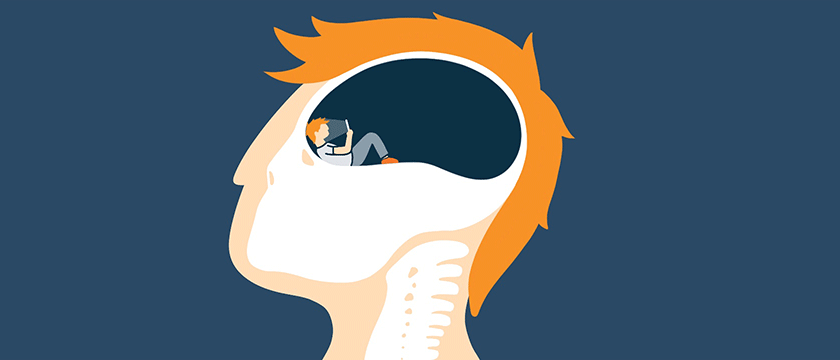 Cannabinoids are one of the most studied groups of compounds thanks to their many therapeutic effects in humans. Terpenes and phenolic compounds are additional bioactive components found in the cannabis plant that may work synergistically to create the entourage effect spoken of in research.
While humans have been cultivating cannabis plants for their medicinal and industrial uses for centuries, research into the endocannabinoid system has helped scientists to understand the mechanisms of why CBD elicits so many positive health effects. Cannabidiol is being used to improve symptoms from mental health disorders, insomnia, and other sleep disorders, depression, cancer, pain, and more.
Anxiety and Depression: Anxiety and depression have been linked to lower levels of the neurotransmitter, serotonin, in the brain. CBD can improve symptoms of these disorders by activating serotonin receptors in the brain, boosting mood and reducing anxiety. By minimizing anxious thoughts that often keep people awake, many also notice an improvement in sleep.
---
Pain: Chronic pain can be debilitating and impact all areas of life. CBD can improve pain by activation of endocannabinoid receptors in the brain, and increasing levels of adenosine in the brain that helps to reduce painful inflammation. Many studies have shown benefit for reducing pain from conditions including arthritis, MS, cancer, AIDS, and surgery.
---
Insomnia: Pain and anxiety often make it difficult to sleep and can lead to insomnia. By reducing pain and anxious thoughts, CBD can improve sleep in those suffering from these conditions. Cannabidiol may also extend the length of sleep at night, helping those suffering from insomnia to get more rest.Some research has also shown that using this natural supplement may improve daytime wakefulness when taken in small amounts. Instead of the stimulatory effects of caffeine, this gentle pick-me-up could improve energy in those fatigued from a poor night's sleep.
---
REM Behavior Disorder: This parasomnia disorder can cause people to become physically agitated, shouting and acting out while they are still asleep. In many instances, REM behavior disorder can be associated with more serious conditions such as PTSD or Alzheimer's disease. Research has found that CBD may hold promise as a treatment for this condition.
---
Cancer-Related Symptoms: According to the National Cancer Institute, cannabinoids may be beneficial in the treatment of cancer-related symptoms. Some of the potential benefits include reducing nausea and vomiting, stimulating appetite, improving pain, and inducing sleep. Some research has also found that CBD may have antitumor effects.
---
Schizophrenia and Other Mental Disorders: CBD oil has a pharmacological profile similar to antipsychotic drugs, and may be able to improve mental health conditions such as Schizophrenia by reducing symptoms of psychosis.
Safety and Risk Information
CBD oil is a plant-based product with a higher safety profile than marijuana, but like any substance, there are some risk factors to be aware of.
Special Note About Getting Sleepy
CBD oil can make you feel very drowsy, which is the desired effect if you are suffering from insomnia or any other sleep disorder. It is important to be aware of the dangers of driving and operating heavy machinery as the risk of being involved in an accident is greatly increased while using this supplement.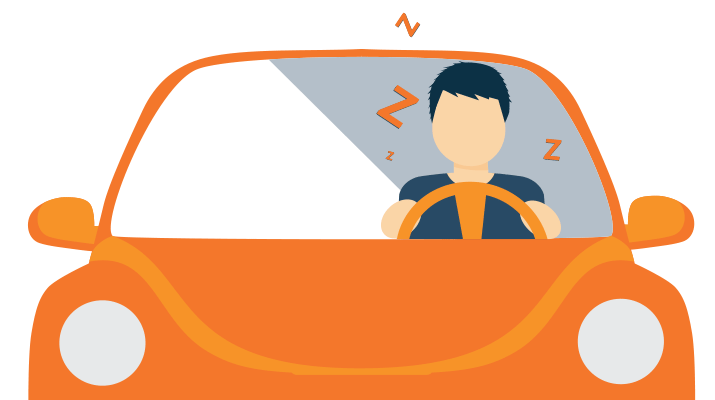 Potential Issues
Dry Mouth: Many hemp and marijuana-based products can lead to dry mouth. Cannabinoids may alter salivatory receptors in the lower jaw leading to "cotton mouth." The best remedies for dry mouth are drinking more water, chewing gum, or sucking on hard candy.


---

Diarrhea: Larger doses may cause loose stools thanks to endocannabinoid receptors in the gut. Starting at the lowest possible dose and titrating up slowly is the best way to prevent diarrhea.


---

Blood Pressure Changes: Lowering blood pressure is a common side effect to be aware of as this could cause some people to become dizzy or lightheaded. For those on blood pressure medication, it is important to speak with your physician before taking this supplement as you may need to adjust your dosage.


---

Appetite: Many cannabinoids may cause you to feel hungrier than usual, so choosing healthy options like fruits and vegetables rich in fiber could help to prevent unwanted weight gain and curb cravings.
Jobs with Drug Testing
If your place of employment requires drug testing, then full spectrum CBD oils may not be the best option due to their THC content. While they only contain trace amounts of THC, this may still lead to a failed drug test. Crystalline isolate oils contain no THC and should not interfere with drug testing.
Where Use is Legal/Illegal
The medicinal use of cannabis has become a widely disputed topic. Physicians and natural healers considered this plant a part of the American pharmacopeia for centuries until it was removed from the US Dispensatory in 1942. By the 1970s, US Congress declared that cannabis has no medical value and rendered it an illegal substance.
In light of the decision that this plant-based substance has "no currently accepted medical use," the FDA classified it as a Schedule I drug with the potential for high abuse. Because of this, scientific research in the US was mostly limited to studying the harmful effects of marijuana.
In 1964, the molecular structure of THC was discovered, followed by the identification of CB1 receptors in 1988. These discoveries paved the way for more research showing that cannabis does have a direct effect on the body and could be used for positive health purposes.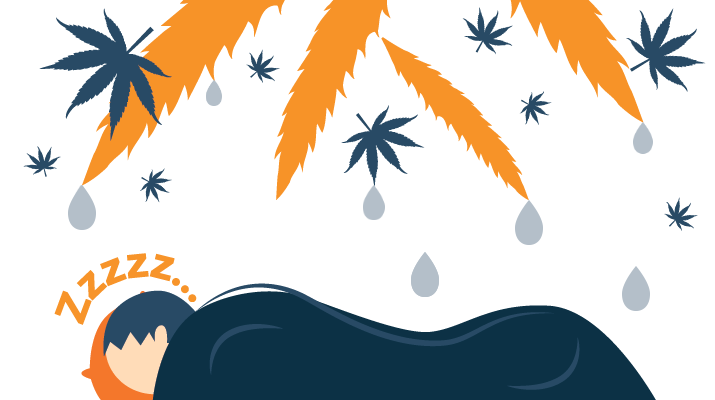 By 1996, California became the first state to legalize botanical cannabis, and many others soon followed. While marijuana-based cannabis is still illegal at a federal level, certain states have legalized use for recreational and medicinal purposes.
CBD is not usually derived from marijuana based on cultivation that has resulted in its low cannabidiol content. The government considers "hemp" to be any member of the cannabis family that has less than 0.3% THC and "marijuana" to be any cannabis plant with THC content over 0.3% THC.
In 2018, a bill was passed classifying CBD with 0.3 percent THC as legal in all 50 states, however, federal laws do not preempt state laws. This means that local and state laws may still prohibit the sale of industrial hemp products despite legalization at the federal level. Below is a chart outlining the various guidelines for both hemp and marijuana-based products state-by-state.
State

Hemp-Based

Marijuana-Based

Notes
Legal to buy, possess and consume
THC restrictions
Legal to buy, possess, and consume for adults over 21 and approved minors

Illegal to use recreationally, but can be used by medical patients with certain conditions
Alabama
Yes
No
No
Yes
Alaska
Yes
No
Yes
Arizona
Yes
No
No
Yes
Arkansas
Yes
No
Yes
Medical marijuana patients require approval
California
Yes
No
Yes
Colorado
Yes
No
Yes
Connecticut
Yes
No
No
Yes
Delaware
Yes
Yes
Yes
Less than 7% THC
Florida
Yes
Yes
No
Yes
Less than 0.8% THC
Georgia
Yes
Yes
No
Yes
Less than 5% THC
Hawaii
Yes
No
No
Yes
Idaho
*Yes
Yes
No
No
*To be considered legal, hemp products must contain 0% THC and be excluded from the state's legal definition of marijuana
Illinois
Yes
No
*No
Yes
*New bill legalizing Marijuana goes into effect January 1, 2021
Indiana
Yes
Yes
No
Yes
Less than 0.3% THC
Iowa
Yes
Yes
No
Yes
Less than 3% THC
Kansas
Yes
Yes
No
Yes
0% THC
Kentucky
Yes
No
No
Yes
Louisiana
Yes
No
No
Yes
Maine
Yes
No
Yes
Maryland
Yes
No
No
Yes
No THC amount restrictions
Massachusetts
Yes
No
Yes
Michigan
Yes
No
Yes
Minnesota
Yes
No
No
Yes
Mississippi
Legal to use if less than 0.5% THC but must be prescribed by a physician
Yes
No
*Yes
*Legal for research purposes when used to treat epilepsy
Missouri
Yes
Yes
No
Yes
Less than 0.3% THC
Montana
Yes
No
No
Yes
Nebraska
Exclusively available to medical patients participating in clinical trials
Yes
No
Exclusively available to medical patients participating in clinical trials
Nevada
Yes
No
Yes
New Hampshire
Yes
No
No
*Yes
*Legally available to medical patients with a state-registered ID
New Jersey
Yes
No
No
Yes
New Mexico
Yes
No
No
Yes
New York
Yes
No
No
*Yes
*Legally available to medical patients with a state-registered ID
North Carolina
Yes
Yes
No
Yes
Less than 0.3% THC
North Dakota
Yes
No
No
Yes
Ohio
Yes
No
No
Yes
Oklahoma
Yes
No
No
Yes
Oregon
Yes
No
Yes
Pennsylvania
Yes
No
No
Yes
Rhode Island
Yes
No
No
*Yes
*Legally available to medical patients with a state-registered ID
South Carolina
Yes
Yes
No
Yes
Less than 0.9% THC
South Dakota
*Yes
No
No
*As long the product meets FDA approval
Tennessee
Yes
Yes
No
Yes
Less than 0.9% THC
Texas
Yes
Yes
No
Yes
Less than 0.5% THC
Utah
Yes
Yes
No
Yes
Less than 0.3% THC
Vermont
Yes
No
Yes
Virginia
Yes
No
No
Yes
Washington
Yes
No
Yes
West Virginia
Yes
No
No
Yes
Wisconsin
Yes
No
No
Yes
Wyoming
Yes
Yes
No
Yes
Less than 0.3% THC
*Both hemp-based and marijuana-based products are legal in the District of Columbia
These laws are constantly changing, and the guidelines listed above do not constitute legal advice. Before purchasing any marijuana or hemp-based products, it is important to review the laws in your state and contact local representatives for any additional questions or concerns.
Where to Buy CBD Oil Products
With hemp-based CBD oil now legal in all 50 states, it is much easier to find products through one of the following retailers:
In Dispensaries or Stores
In states where marijuana use is legalized, dispensaries are the primary place where people can purchase products. In states where marijuana is permitted for medical use only, a prescription is required and must be filled at a pharmacy. Hemp-based CBD oil is available in dispensaries as well as health supplement stores and some head shops.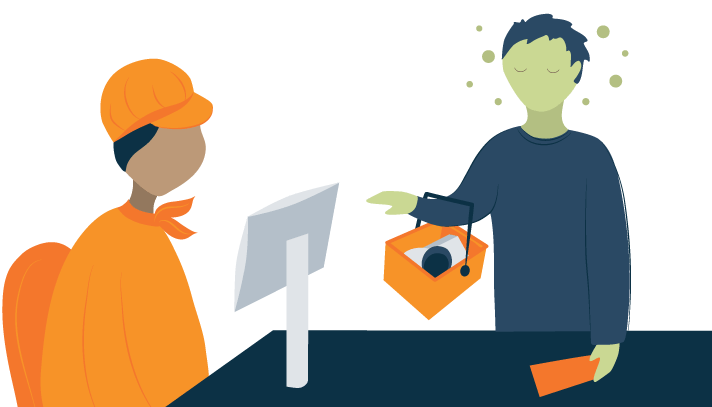 From Online Sellers
Most CBD oils are available for purchase from online retailers. Purchasing online may be the only option in states with higher restrictions, and these establishments are the best place to find the widest product range. Most online retailers provide product reviews so you can compare different oils, and many also offer free shipping.
Direct from the Manufacturer
Buying directly from the manufacturer is another way to get the full customer service experience and help with any questions or concerns without needing to go to a physical location.
Additional Considerations Before Buying CBD Oil
Prices and Budget
The cost of CBD oil can vary based on the quality and sourcing of the product. One way to compare products is to review the price per milligram. To determine this number, simply take the total price of the oil and divide by the total number of milligrams (mg) in the bottle (not per dose) of cannabinoid (sometimes listed as hemp extract). For example, a 50 dollar bottle with 600 mg in the bottle would be 50 ÷ 600 = $0.08 or 8 cents per mg.
Flavors
CBD oil can sometimes have a bitter taste, so many companies have flavored their product to make it more palatable.
Frequently Asked Questions about CBD Oils
Is it legal?
The 2018 United States Farm Bill legalized hemp-based products at the federal level, but some areas may still have local and state laws prohibiting sales. You can refer to our chart above to see the legality in your state, or check with your local representatives for more information.
Learn more: CBD for Sleep – Is it Effective? Is it Safe? Is it Legal?
How much does it cost?
Prices vary depending on quality and concentration but typically can be found in the range of $10 for lower quality products up to $150 or higher.
Conclusion
Cannabis-based products have received a lot of press lately with much confusion and controversy. Unlike marijuana, hemp-derived CBD doesn't have the same psychoactive effects (caused by THC) and has received federal approval for use in all 50 states. Users are experiencing benefits for sleep, anxiety, pain, and so much more.
The world of CBD is new and exciting, and research into all this powerful oil can do is still in its infancy. Hopefully, this article has helped to shed light on the subject and some of the best hemp-based CBD oils available.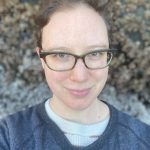 As Sleep Advisor's Performance Editor, Melanie writes and edits content throughout the site to ensure it's accurate, engaging, and up-to-date.
Sleep has always been a top priority for her—even at childhood sleepovers, she was never able or willing to pull an all-nighter. After spending some time researching studies and writing articles for a sleep hygiene app, she became hooked on sleep science writ large.
These days, she's a proud member of the Sleep Advisor editorial team and finds continual inspiration in the best sleeper she knows: her enormous cat, Cole.