Best Magnesium Supplements
How We Chose the Top Magnesium Supplements
To come up with our list, we consulted the expertise of our writer, Lindsay Boyers, a functional nutritionist, along with any additional feedback from our expert reviewer, Peter Nastasi, who is a NASM Certified Sports Nutrition Coach & Personal Trainer.
Learn more: Our Sleep Supplements Methodology
Best Magnesium Supplements for 2023
Lifeforce Magnesium –
Editor's Pick
Lifeforce Magnesium
Lifeforce Magnesium is a comprehensive blend of magnesium. It is also third-party certified.
Sleep Advisor Score
4.50 / 5
Why Lifeforce Magnesium Earned Editor's Pick
Lifeforce Magnesium earned the Editor's Pick slot because it's one of the only over-the-counter magnesium supplements that has a blend of different types of magnesium in a recommended dose.
Lifeforce's unique formula includes magnesium bisglycinate, magnesium L-threonate, magnesium taurate, and magnesium malate. The theory is that since they all do slightly different things, they can cover all the bases to help promote relaxation and improve sleep quality.
That being said, we really like that Lifeforce Magnesium contains 1,000 milligrams of magnesium bisglycinate per serving. This is because magnesium bisglycinate is a combination of magnesium and the non-essential amino acid glycine. Similar to magnesium, glycine has also been shown to improve sleep quality by reducing non-REM (rapid-eye movement) sleep and lowering core body temperature3, a process that's necessary to fall asleep4.
Additionally, all of the brand's products are manufactured in NSF, cGMP (Current Good Manufacturing Practice), and FDA-registered facilities. Supplements are also sent for third-party testing so you know you're actually getting what's listed on the label.
What's Lifeforce Magnesium Made Of?
In addition to the four active types of magnesium, this Lifeforce supplement has 100 milligrams of magnolia bark, a Chinese medicinal herb. While the research isn't totally conclusive on this, some studies suggest that magnolia bark can help reduce stress and anxiety5 and improve mood. It also exhibits anti-inflammatory properties, and other research points out that chronic inflammation can lead to poor sleep quality6.
Aside from these active ingredients, Lifeforce Magnesium has a handful of inactive ingredients like cellulose, stearic acid, and silicon dioxide that preserve the supplement and increase its shelf life.
What We Liked
Multiple forms of magnesium – The research isn't totally conclusive on which type of magnesium is "best" for sleep. Combining multiple types helps cover the bases so you can reap varying benefits.
Complementary relaxation-inducing ingredients – In addition to magnesium, this supplement contains magnolia bark, which has been shown to reduce stress and anxiety.5 This can complement magnesium's effects, making it easier to fall asleep.
Potential Drawbacks
Expensive – This is one of the most expensive supplements we recommend. Ultimately, we think it's worth it, but it may not fit into everyone's budget.
The serving size is three tablets – Many of the other magnesium supplements we recommend provide a similar dose of magnesium with just one or two tablets. This can be a downside for those who don't like taking capsules.
Customer Reviews of Lifeforce Magnesium
Customers appreciate the high bioavailability and potential for improved sleep provided by Lifeforce Magnesium, yet some note the larger capsule size as a consideration in their usage.
Now Magnesium Glycinate –
Best Budget Magnesium
Now Magnesium Glycinate
Made of pure magnesium. A great allergy-free option too.
Sleep Advisor Score
4.00 / 5
Why Now Magnesium Glycinate Earned Best Budget Magnesium
This may not seem like a budget pick at first glance, but the bottle contains three months' worth of magnesium, which breaks down to just 36 cents per serving. Now uses magnesium glycinate, which is one of the most absorbable forms, so you'll get 200 milligrams of elemental magnesium per serving (two tablets). We like that this magnesium supplement is suitable for a wide range of dietary restrictions too — it's gluten-free, dairy-free, egg-free, nut-free, soy-free, non-GMO, and vegan.
Now doesn't cut any corners in the name of price either. The company has an in-house lab and performs regular testing on its products to check for purity and potency. It's also UL Certified, which isn't as rigorous as a USP mark, but does indicate that the company follows cGMP guidelines and that the label matches the contents of the bottle.
What's Now Magnesium Glycinate Made Of?
All of Now's supplements are made and quality-tested in the U.S. This particular supplement contains only one active ingredient — magnesium — along with some preservatives and fillers like citric acid, cellulose, stearic acid, and silicon dioxide, which help form the capsule.
What We Liked
Three-month supply – This is a bulk bottle, so you'll get 90 days' worth of supplements. This also brings the cost per serving down.
Testing done in-house and through third parties – Now has a two-step testing process where they combine in-house testing with additional testing from third-party labs. This ensures multiple levels of testing for quality and potency.
Potential Drawbacks
Might not want to purchase in bulk – To reap the savings, you have to purchase in bulk, which may not be right for everyone. It can be a downside for those who want to try the supplement for a month before committing to this brand,
Doesn't have any supporting ingredients like some of the others – This supplement only contains magnesium, which may be a drawback if you'd like some additional relaxation-inducing ingredients. It works well for those who just want isolated magnesium, though.
Customer Reviews of Now Magnesium Glycinate
On the Now website, this magnesium is rated 4 out of 5 stars. Customers praise the high absorption rate and reduced likelihood of digestive issues with Now Magnesium Glycinate, although some mention the need for multiple capsules per serving as a consideration.
Thorne Magnesium Bisglycinate –
Best Magnesium Glycinate
Thorne Magnesium Bisglycinate
This powder form of magnesium is easy to sip on in your favorite drink.
Sleep Advisor Score
4.60 / 5
Why Thorne Magnesium Bisglycinate Earned Best Magnesium Glycinate
Some studies suggest that effervescent magnesium7 may be better absorbed than tablets or capsules, and that's exactly what Thorne's magnesium is. It comes in a powder form that you mix with water for a bubbly drink that's lightly sweetened with monk fruit concentrate, and we think it tastes pretty good. However, it's not just the more soluble form that makes this one stand out, it also contains 200 milligrams of elemental magnesium bisglycinate, a highly absorbed and well-tolerated form.
Thorne is highly regarded among industry professionals as the company has rigorous standards for quality. The company volunteers for third-party testing through the NSF and this particular supplement is NSF Certified for Sport, which means it's not only in compliance with label claims, but it also doesn't contain any of the more than 200 substances that are banned by professional athletic organizations.
What's Thorne Magnesium Bisglycinate Made Of?
Another callout for this magnesium supplement is that it contains minimal ingredients. Besides the magnesium, there are only two: monk fruit for sweetness and citric acid for preservation. We like that the ingredients are all-natural and that the company doesn't use sugar to sweeten this supplement, since sugar can disrupt your sleep quality8.
What We Liked
Powder form may be better absorbed – Some research shows that effervescent magnesium in powder form is better absorbed than capsules.7 While the science isn't conclusive, this could be a benefit of this supplement.
Third-party tested and NSF Certified for Sport – In addition to regular third-party testing, this supplement is tested for substances that are banned during athletic events. This makes it a great option for competitive athletes.
Potential Drawbacks
Not as convenient as taking capsules – Since you have to mix it with water, the powder isn't as convenient or quick to take as supplements. This can be a drawback for those who want to get the supplement down as quickly as possible.
Some may not like the flavor – Powdered supplements are flavored to make a palatable drink. This may not be enjoyable for everyone.
Customer Reviews of Thorne Magnesium Bisglycinate
Thorne Magnesium Bisglycinate is rated 4.6 out of 5 stars on Amazon. Customers appreciate the superior absorption and minimal gastrointestinal discomfort of Thorne Magnesium Bisglycinate, but some may find the higher price compared to other options as a consideration.
Trace Minerals Magnesium Tablets –
Best Magnesium for Constipation
Trace Minerals Magnesium Tablets
This product contains several forms of magnesium for full-spectrum benefits.
Sleep Advisor Score
4.70 / 5
Why Trace Minerals Magnesium Tablets Earned Best Magnesium for Constipation
Trace Minerals is all about balancing your mineral intake and making sure you're properly hydrated — two things that may help with constipation9. This supplement contains 300 milligrams of magnesium in the forms of magnesium chloride, magnesium taurinate, magnesium glycinate, and magnesium citrate, which has been shown to have a laxative effect10. Magnesium citrate pulls water into your digestive tract and increases the bulk of your stool, which makes it easier to pass.
Trace Minerals also adds 1 gram of a trace mineral complex that comes from seaweed. This provides the full spectrum of minerals11 that you need to maintain the proper water balance — a must for unstrained bowel movements.
If you're new to magnesium citrate, it's a good idea to start small to see how it affects you and then slowly work your way up. It shouldn't make you feel like you have to run to the bathroom in the same way that stimulant laxatives do, but there might be an adjustment period.
What's Trace Minerals Magnesium Made Of?
The magnesium in this supplement comes from natural sources, and the complementary trace minerals are from seaweed, one of the richest dietary sources of minerals. However, the company doesn't break down exactly how much of each mineral you're getting, so it's still a good idea to make sure you're eating a varied diet and getting all your minerals elsewhere too.
In addition to these two active ingredients, Trace Minerals has a small number of preservatives, like cellulose, stearic acid, magnesium stearate, and silicon dioxide. This supplement is major allergen-free and gluten-free.
What We Liked
Contains several forms of magnesium – This supplement contains several forms of magnesium that complement each other. This helps ensure you're getting a full-spectrum benefit from all the forms.
Balanced with other minerals – Minerals work synergistically, so taking all the trace minerals together can help balance the levels in your body and promote optimal health. This supplement contains a broad range of natural minerals from seaweed.
Potential Drawbacks
May not be right for those who don't need bowel relief – This supplement contains forms of magnesium that have been shown to have a mild laxative effect. If you don't need help moving your bowels, it may not be the right pick for you.
Extra mineral supplementation may not be right for everyone – This has a full spectrum of naturally occurring minerals, so it may not be the best choice for those avoiding certain ones, like sodium or iron, for example. Talk to your doctor if you're not sure if it's right for you.
Customer Reviews of Trace Minerals Magnesium Tablets
Trace Minerals Magnesium Tablets are rated 4.7 out of 5 on Amazon. Customers value the convenience of Trace Minerals Magnesium Tablets, yet some note the potential for a chalky taste and larger tablet size as a factor in their use.
Transparent Labs Magnesium Bisglycinate –
Best Magnesium for Anxiety
Transparent Labs Magnesium Bisglycinate
This supplement contains a chelated form of magnesium that research shows is more bioavailable than other types.
Sleep Advisor Score
4.60 / 5
Why Transparent Labs Magnesium Bisglycinate Earned Best Magnesium for Anxiety
Some research connects low magnesium status, or a full-blown magnesium deficiency, with anxiety and physical manifestations of stress12. Because of this, magnesium supplements may help calm you down and lead to better sleep. Magnesium bisglycinate, specifically, is generally preferred for anxiety because it can down-regulate your nervous system, relax your muscles, and improve your mood13 without the laxative effect of citrate.
We think the Transparent Labs Magnesium Bisglycinate is best for anxiety because it contains 300 milligrams of chelated magnesium bisglycinate, which has increased biovailability14, a better absorption rate, and may relax the muscles more than other forms of bisglycinate. This magnesium supplement has also been rigorously third-party tested to ensure potency and purity, and Transparent Labs makes certificates of analysis (COAs), which show all testing results, easily available on its website.
What's Transparent Labs Magnesium Bisglycinate Made Of?
One of the biggest draws of Transparent Labs' supplements is the focus on minimal ingredients. This magnesium doesn't have any artificial colors, flavors, or preservatives, and is gluten-free and non-GMO. It does have a handful of preservatives, plus some rice flour, but the list is pretty standard for what you'd find in a capsule supplement.
What We Liked
Chelated form of magnesium – This supplement contains a chelated form of magnesium that research shows is more bioavailable than other types. This can enhance absorption and ensure you're getting the most out of your supplement.
COAs available on the website – Transparent Labs makes all certificates of analysis (COAs) easily accessible on its website. This shows you all the third-party testing data for each product.
Potential Drawbacks
Contains carrageenan – Some studies show that carrageenan, an additive that's often used for thickening and stabilizing, can cause digestive problems15. The amount used is likely very small and probably won't be an issue for most, but it's worth mentioning.
Serving size is three capsules – You have to take three capsules to get the same amount of magnesium that's in some of the other options. This can be a drawback for those who don't like taking capsules.
Customer Reviews for Transparent Labs Magnesium Bisglycinate
On the Transparent Labs website, this product receives 4.6 out of 5 stars. Customers appreciate the high purity and bioavailability of Transparent Labs Magnesium Bisglycinate, although some may find the higher price point compared to other options as a trade-off.
Lifeforce Peak Rest –
Best Magnesium for Muscles
Lifeforce Peak Rest
Lifeforce Peak Rest is more of a sleep and muscle recovery aid than your typical magnesium supplement.
Sleep Advisor Score
4.50 / 5
Why Lifeforce Peak Rest Earned Best Magnesium for Muscles
Several forms of magnesium can help relax your muscles, but Lifeforce's Peak Rest takes a different approach. This isn't just your run-of-the-mill magnesium supplement. It combines 120 milligrams of magnesium glycinate with several active relaxation-promoting ingredients and adaptogens like L-theanine, Panax ginseng, and Ashwagandha, to name a few.
However, this muscle relaxation effect isn't the only reason we think it's the best for muscles. It also contains 1,500 milligrams of creatine, which has been highly studied and shown to help promote muscle growth16 (when combined with resistance training) and aid in exercise recovery.
To complement this, there are 3,000 milligrams of glycine, which works synergistically with creatine to protect muscle mass and can combat muscle wasting17. Plus, there's a nice 1,000-milligram dose of inositol, which helps with glucose uptake in the muscles18, meaning it can help give your muscles more stamina for contraction during workouts.
What's Lifeforce Peak Rest Made Of?
As mentioned, Lifeforce Peak Rest combines several ingredients, but here's a closer look at all of them:
Vitamin A
Magnesium Glycinate
L-Glycine
Creatine Monohydrate
Rosemary Extract
Daylily Extract
Inositol
Zylaria (Fermented Xylaria nigripes (mycelium), Cuscuta chinensis (seed), and Panax notoginseng (root)):
L-Theanine
Sytrinol (Citrus sinensis L. extract and Elaeis guineensis extract)
Ashwagandha
Venetron (Apocynum venetum (leaf) extract)
Melatonin
Note that some of these are proprietary blends that contain more than one active ingredient. While the active ingredient list is robust, there are not a lot of fillers or any artificial ingredients. It's also worth mentioning that this product is a powder, comes in a lemon tea flavor, and is sweetened only with stevia.
What We Liked
Lots of synergistic ingredients – This isn't your average magnesium supplement. There's a long list of synergistic ingredients that work together to promote relaxation, muscle recovery, and stress adaptation.
Ingredients backed by robust science – The ingredients used in this supplement, like L-theanine, ashwagandha, and melatonin, are backed by scientific studies that support their claims. This offers peace of mind that the supplement is likely to be effective.
Potential Drawbacks
Not as convenient as tablets – This is a powdered supplement, so it's not as easy to take as tablets or capsules. You have to mix it with water and drink it, which can be inconvenient for some.
Only for nighttime use – Because of the additional sleep-supporting ingredients, like melatonin, this supplement is best for nighttime use. This may be a downside for those who want the relaxation benefits of magnesium during the day.
Customer Reviews of Lifeforce Peak Rest
Customers value the unique blend of sleep-promoting ingredients in Lifeforce Peak Rest, yet some report variations in its effectiveness, highlighting a consideration for individual preferences.
Who Should Consider Buying Magnesium Supplements?
While the exact prevalence of magnesium deficiency isn't known, researchers call magnesium deficiency a "widespread problem19." It's difficult to even diagnose a magnesium deficiency since the levels in your blood don't accurately reflect the levels in your cells20, which accounts for 99 percent of the magnesium in your body. This means that there are likely many people with magnesium deficiency who go undiagnosed.
To add to that, it's estimated that about 50 percent of Americans aren't getting enough magnesium through their diet and that the natural levels in fruits and vegetables have dropped considerably21 over the past 50 years (and even more is lost during food processing).20
All this is to say that at least one in two people likely need a magnesium supplement to correct suboptimal levels and/or to complement what's coming from the diet.
In addition to correcting a magnesium deficiency, current research22 supports magnesium supplementation for the following uses:
Promoting relaxation and improving sleep
Balancing electrolytes (part of a hydration program)
Constipation
Heart health (arrhythmias)
Asthma (adjunct therapy to a proper treatment program)
Migraines
Stress and anxiety
Vitamin D deficiency (magnesium activates vitamin D23)
Is Magnesium Safe?
Magnesium supplements are considered safe and effective for many uses, but you should still be mindful of how much you're taking.19 The upper limit for magnesium from supplements is 350 milligrams for adult men and women, so try to keep your intake within this range.1
Keep in mind this applies to supplements only. You don't have to limit how much magnesium you're getting from food since the kidneys can filter this natural form more efficiently.
Taking too much magnesium can lead to magnesium toxicity. This is rare in otherwise healthy people24, but those with chronic kidney disease and people undergoing cancer treatment are at an increased risk. Women who are currently getting treatment for preeclampsia also have a higher risk.24
In most cases, people experience minor side effects like muscle weakness, nausea, vomiting, and flushed skin.24 However, if toxicity progresses, it can lower blood pressure and heart rate, and severe cases can cause a heart attack.24
The bottom line? Magnesium is safe for most people in recommended doses but don't overdo it.
How to Choose a Magnesium Supplement for Sleep
Dosage
Dosages vary between supplements, so you always want to double-check the amount you're getting. While men need 400 to 420 milligrams of magnesium per day, and women need 310 to 320 milligrams, this recommended amount considers all sources of magnesium, including what you're getting from food.1
Because of this, the upper limit for just supplements is set at 350 milligrams per day.1 This means you should take no more than 350 milligrams of magnesium in supplemental form, but it's okay to go over that with the food you're eating. Considering that, check the magnesium supplement you're thinking about buying to make sure it doesn't provide more than that in one capsule.
Keep in mind that this is general guidance, and you should always get specific recommendations from your doctor.
The Form It Comes In
Magnesium comes in many forms, including capsules, tablets, gummies, liquid, and powder. Some research shows that effervescent forms (like tablets that you drop in water and powder) may be more bioavailable than capsules, but the evidence isn't conclusive.7
That said, you can choose whichever form you're most comfortable taking. Some forms, like tablets and gummies, are more convenient since you don't have to mix them with water like powders, so they may be a better fit if you want to travel with your supplements or take them on the go.
Other Ingredients
When choosing a supplement, you may be hyper-focused on the active ingredient (in this case, magnesium), but it's important to consider the other ingredients too. Many supplements have other active ingredients and/or a list of inactive ingredients in addition to magnesium.
For example, supplements that promote relaxation may have adaptogens, L-theanine, and/or melatonin, while supplements for muscles may have creatine and inositol.
There's no standard about what you should be looking for here, but you should determine your main goals and then choose the supplement with ingredients that support that. You may also decide you just want magnesium with no other active ingredients. Either way, you want to make sure the supplement you choose doesn't have a lot of unnecessary fillers or artificial ingredients.
Third-Party Endorsements
Magnesium supplements (like all supplements) aren't regulated by the FDA, so it's important to look for verified third-party endorsements to ensure purity, potency, and quality. Two of these third-party certifications are the U.S. Pharmacopeia25 (USP) and NSF International26.
The USP seal covers all the bases. It means that the supplement:
Was made following the FDA's current Good Manufacturing Practices (cGMP)
Doesn't contain harmful levels of contaminants, like heavy metals or pesticides
Contains exactly what's listed on the label, in the amount listed
Will break down and release properly to ensure you get the full benefits
An NSF endorsement ensures label accuracy and purity, but the NSF does not test for efficacy like the USP. NSF endorsements also don't indicate anything about manufacturing practices.
If you're a competitive athlete, you'll also want to look for an NSF Certified for Sport27 endorsement. This certification ensures that what's on the label is actually what's in the product and that the supplement doesn't contain any unsafe levels of prohibited substances or contaminants.
Magnesium Effectiveness
In theory, a USP endorsement means the supplement is effective and will do what it says it does, but this isn't always the case in the real world. In addition to looking for the USP mark on the label, read through the reviews to see what real users are saying.
Are there lots of reviewers who have used the magnesium supplement and experienced positive results, or are the majority of reviewers saying that the supplement doesn't work for them? Everyone is different and will react differently to supplements, but in general, a positive consensus is a good sign, while lots of negative remarks are a red flag.
Potential Magnesium Side Effects
In recommended doses, magnesium doesn't usually cause side effects. However, if you take too much, it may result in diarrhea, nausea, and/or abdominal cramping.1 Magnesium salts, like magnesium carbonate, magnesium chloride, magnesium gluconate, and magnesium oxide, are most likely to cause diarrhea.
Before deciding on a magnesium supplement, read through the customer reviews to see if there are a lot of reports of side effects. A couple of adverse effects here and there are normal, but because magnesium is generally well-tolerated, there shouldn't be a noticeable trend in side effects. If there is, you may want to consider another brand — and/or another form of magnesium.
Manufacturing Process
The FDA provides some oversight for supplements, but there are no tight regulations in place. Because of this, it's up to the manufacturers to willingly follow the FDA's guidance. Unfortunately, not all supplement companies abide by the rules.
To find one that does, look for a Current Good Manufacturing Practices (cGMP) certification28. This certification ensures that the supplement company is following regulations from start to finish. It's a nod to the quality (and effectiveness) of raw materials, stringent manufacturing practices, and a pure, honestly labeled finished product. To earn, and maintain, a cGMP certification, manufacturing facilities are regularly inspected by FDA staff to ensure ongoing compliance.
If possible, try to find a magnesium supplement that's cGMP-certified. A lack of certification doesn't mean the supplement or company aren't up to par, but there's really no way to know for sure.
At the very least, look for transparency about manufacturing and third-party testing. Does the company provide information about where the supplements are made and where the raw materials come from? Do they allow visitors to come into the manufacturing facility? Do they control their own manufacturing facilities, or are supplements imported from elsewhere?
If you're able to answer all of these questions, it's a good indication that the company is proud of its manufacturing process and isn't trying to hide anything.
Price of Magnesium
The price of the magnesium supplements we recommend ranges from 36 cents to three dollars and 50 cents per serving, or 17 to 105 dollars per bottle. As you can see, this is a wide range, and the price of the magnesium supplement will largely depend on what's in it.
In general, a supplement that contains only magnesium and nothing else will be less expensive. A supplement that contains several additional active ingredients, like the Lifeforce Peak Rest, can be considerably more expensive.
Take this into consideration when purchasing a supplement. Additionally, look at the price per serving, rather than the total cost, if possible. At first glance, a bottle may seem more expensive than another, but it could contain twice or even three times as many tablets.
Customer Experience
In our opinion, the overall customer experience is just as important as choosing a high-quality product. You want to make sure that the company is being transparent about their ingredients and manufacturing process, but also standing behind their products once they're in your hands.
If you don't have personal experience with the company, the best way to assess the customer experience is to dig into reviews — both on the brand's site and on sites like TrustPilot and Glassdoor. A bad customer experience will often prompt bad reviews, so do some digging to see what users have to say.
Are there major complaints about delivery, shipping times, or response times? Have people been able to get any concerns addressed right away, or do they have trouble getting in touch with a live customer service agent when they need to? Is there more than one way to contact the brand, and do they make it easy to find direct contact information on their website?
Again, a couple of isolated negative experiences can be normal, but repeated complaints about customer service should be considered a red flag.
Brand Reputation
Brand reputation is also an important consideration. Because there are no strict regulations in place for supplement companies, you'll have to do your own due diligence to determine if a brand is reputable.
Is the brand well-known? Do they have a lot of reviews on their website, and do they even allow reviews? Do they make information about their manufacturing and third-party testing processes easily accessible on their website? You can also research if the company has a medical advisory board that helps formulate the products and/or unpaid experts that endorse the brand.
Another part of brand reputation is doing what they claim to achieve. Do they just have good marketing, or do they actually follow best practices, like investing in glass or dark amber bottles for supplements that are light-sensitive?
For added peace of mind, look for reviews and accreditation on third-party sites like TrustPilot, Glassdoor, and/or the Better Business Bureau (BBB). Since the company itself doesn't have control over these reviews, they can provide a more honest assessment of people's experience with the company.
Types of Magnesium for Sleep
There are many types of magnesium that you can take for sleep, but they don't all have the same magnesium content and bioavailability.
Many over-the-counter magnesium supplements contain inorganic magnesium salts, like magnesium oxide, which contain a high amount of elemental magnesium29, but have lower bioavailability. On the other hand, organic magnesium salts, like magnesium citrate, don't have as much elemental magnesium, but your body can absorb the magnesium that is there more effectively.
In general, magnesium can relax your muscles and calm your nervous system, which can help with sleep. However, each form of magnesium can have additional benefits too.
Here's a breakdown of each type, and what it's commonly used for, in addition to sleep and relaxation.
Magnesium Glycinate – Magnesium glycinate, also called magnesium bisglycinate, is a combination of magnesium and the amino acid glycine. Magnesium glycinate is often used to improve mood, and some studies suggest that it can help with anxiety and depression.19
Magnesium Oxide – Magnesium oxide is an inorganic magnesium salt that's often used as a laxative. However, this form isn't as bioavailable30 as other forms.
Magnesium Malate – Magnesium malate combines magnesium with malic acid. This form isn't commonly found in supplements, but research does suggest that it has a high absorption rate31. Preliminary studies show that it may be helpful for pain disorders32, like fibromyalgia, but more research is needed here.
Magnesium Taurate – A combination of magnesium and taurine, this form of magnesium can keep the heart healthy33 and protect against high blood pressure.
Magnesium Citrate – Magnesium citrate is a magnesium salt that combines magnesium with citric acid and is much more bioavailable than magnesium oxide. Magnesium citrate is often used to help alleviate constipation since it has an osmotic effect that can move contents through the gastrointestinal tract.10 It's also used as a laxative before surgeries.
Magnesium L-threonate – Magnesium L-threonate is a magnesium salt that's thought to be especially good at crossing the blood-brain barrier (note: most studies34 were done on animals, so it's hard to say if this is true for humans too). Because of this, it's often used to promote brain health35 and improve cognition.
Magnesium Lactate – This is a combination of magnesium and lactic acid. There's not much research on it outside of the general benefits of magnesium (reduced muscle tension, relaxation, and better sleep), but research shows that it's more bioavailable36 than other forms, such as magnesium oxide.
Magnesium Sulfate – Like some other forms of magnesium, magnesium sulfate, which is often referred to as Epsom salt, is used for short-term constipation relief37. It's also used as a soaking solution to alleviate muscle soreness and pain, along with joint stiffness, and less pain can translate to better sleep.
Magnesium Orotate – This form, which is a magnesium salt that combines magnesium and orotic acid, may help with gastrointestinal issues and mood disorders38, like depression, anxiety, and heart disease.19
Magnesium vs. Melatonin
Magnesium and melatonin are both natural compounds. They're also two of the most popular supplements that people take for sleep, but they work a lot differently.
Magnesium is a trace mineral that's involved in over 300 chemical reactions in the body.1 Because of this, it plays a large role in muscle and nerve function, and it can help improve sleep by relaxing the muscles and your central nervous system39. Specifically, magnesium inhibits excitatory neurotransmitters like glutamate and increases the activity of calming neurotransmitters, like Gamma-Aminobutyric (GABA).
Melatonin is a hormone that regulates your circadian rhythm. In theory, melatonin levels should decrease when it's light out and increase when it gets dark. This makes you feel more alert during the day and tired at night. Melatonin supplements act on melatonin receptors in your body to make you feel sleepy within an hour40 of taking them.
Read More: Best Melatonin Supplements
In short, magnesium helps relax your body, which can make it easier to fall asleep, while melatonin acts directly on your circadian rhythm to trigger sleepiness.
FAQs About Magnesium for Sleep
What type of magnesium is best for sleeping?

There's not enough research to call out one type of magnesium as the "best" for sleeping, but in general, experts often recommend magnesium glycinate, since it's highly bioavailable and doesn't have the same laxative effect as magnesium citrate or magnesium oxide. Supplemental glycine has also been shown to improve sleep quality, helping individuals experience deeper more restorative sleep and less time spent awake throughout the night.3
Is magnesium citrate or glycinate better for sleep?

Magnesium glycinate is generally better than citrate for sleep because it's highly bioavailable and can calm the nervous system without any other effects. On the other hand, magnesium citrate has a similar calming effect, but it also acts as an osmotic laxative, which you may or may not want.
Is it okay to take magnesium every night for sleep?

Yes, it's safe to take magnesium every night for sleep. The upper limit for supplements is set at 350 milligrams per day, so just make sure you're not exceeding that. Keep in mind that magnesium doesn't necessarily have a sedative effect, so it won't make you sleepy in the same way that melatonin will.
How much magnesium is best for sleep and anxiety?

It depends on the person. Experts haven't been able to come to a consensus on this, and research has shown that both low (75 milligrams) and high (360 milligrams) doses41 have been effective at reducing anxiety symptoms. Talk to your doctor about what dose is best for you.
How long does magnesium stay in your system?

It depends on the type of magnesium and your personal biochemistry — some people will absorb the mineral and filter it out more quickly than others. That being said, absorption typically starts about one hour after you take a magnesium supplement, it peaks in your system two to five hours later, and then most of it is absorbed six hours later.36 Magnesium is considered an essential mineral because you need to take it daily to maintain levels in your system.
Our Final Thoughts
Magnesium has been shown to help improve sleep by relaxing the muscles and calming the central nervous system. It's not a sedative and doesn't act as quickly as other types of supplements, like melatonin. Instead, it's intended to balance your mineral levels over the longer term.
Magnesium supplements are generally considered safe when taken in recommended doses (no more than 350 milligrams per day) but always talk to your doctor before taking anything new.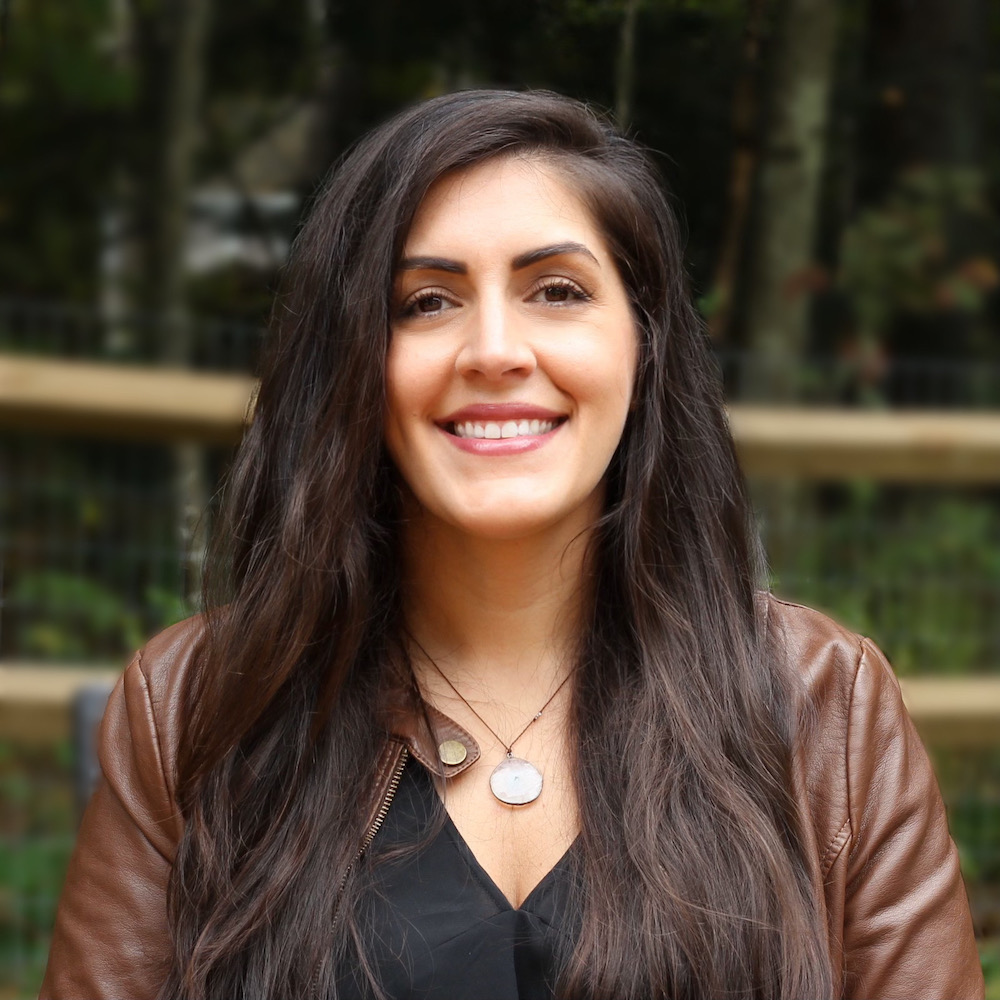 Lindsay Boyers
Content Writer
About Author
Lindsay Boyers is a functional nutritionist with extensive experience in sleep, supplements, and other areas of health and wellness. She is also currently taking a sleep science certification course.
Lindsay has been testing, and writing about, products across all wellness and lifestyle categories for the past four years. She has personally tested over two dozen mattresses, and countless other sleep products.
Her work has been featured in Forbes, Sports Illustrated, US News & World Report, CNET, CNN Underscored, The Spruce, Healthline and more.
References:
1. "Magnesium". National Institutes of Health Office of Dietary Supplements. Last modified June 2, 2022.
2. Zhang, Yijia., et al. "Association of Magnesium Intake with Sleep Duration and Sleep Quality: Findings from the CARDIA Study". Current Developments in Nutrition. 2021.
3. Kawai, Sakai., et al. "The sleep-promoting and hypothermic effects of glycine are mediated by NMDA receptors in the suprachiasmatic nucleus". Journal of Neuropsychopharmacology. 2015.
4. Szymusiak R. "Body temperature and sleep". Handbook of Clinical Neurology. 2018.
5. Poivre, Melanie., Duez, Pierre. "Biological Activity and Toxicity of the Chinese Herb Magnolia Officinalis Rehder & E. Wilson (Houpo) and Its Constituents". Journal of Zhejiang University Science B. 2017.
6. Hepsomali, Piril., Groeger, John A. "Examining the Role of Systemic Chronic Inflammation in Diet and Sleep Relationship". Journal of Psychopharmacology. 2022.
7. Siener, Roswitha., et al. "Bioavailability of Magnesium from Different Pharmaceutical Formulations". Urological Research. 2010.
8. Alahmary, Sarah A., et al. "Relationship Between Added Sugar Intake and Sleep Quality Among University Students: A Cross-sectional Study". American Journal of Lifestyle Medicine. 2022.
9. Bothe, Gordana., et al. "Efficacy and Safety of a Natural Mineral Water Rich in Magnesium and Sulphate for Bowel Function: A Double-Blind, Randomized, Placebo-Controlled Study". 2017.
10. Hoy, Sheridan M., et al. "Sodium Picosulfate/Magnesium Citrate: A Review of Its Use as a Colorectal Cleanser". Drugs. 2009.
11. Muñoz, Ivonne Lozano., Díaz, Nelson F. "Minerals in Edible Seaweed: Health Benefits and Food Safety Issues". Critical Reviews in Food Science and Nutrition. 2022.
12. Tarasov, E.A., et al. "Magnesium Deficiency and Stress: Issues of Their Relationship, Diagnostic Tests, and Approaches to Therapy". Terapevticheskii Arkhiv. 2015.
13. Eby, George A., Eby, Karen L. "Rapid Recovery From Major Depression Using Magnesium Treatment". Medical Hypotheses. 2006.
14. Uberti, Francesca., et al. "Study of Magnesium Formulations on Intestinal Cells to Influence Myometrium Cell Relaxation". Nutrients. 2020.
15. Borsani, Barbara., et al. "The Role of Carrageenan in Inflammatory Bowel Diseases and Allergic Reactions: Where Do We Stand?" Nutrients. 2021.
16. Wu, Shih-Hao., et al. "Creatine Supplementation for Muscle Growth: A Scoping Review of Randomized Clinical Trials From 2012 to 2021". Nutrients. 2022.
17. Koopman, Rene., et al. "Glycine Metabolism in Skeletal Muscle: Implications for Metabolic Homeostasis". Current Opinion in Clinical Nutrition and Metabolic Care. 2017.
18. Chukwuma, Chika Ifeanyi., et al. "Myo-Inositol Inhibits Intestinal Glucose Absorption and Promotes Muscle Glucose Uptake: A Dual Approach Study". Journal of Physiology and Biochemistry. 2016.
19. Schwalfenberg, Gerry K., Genuis, Stephen J. "The Importance of Magnesium in Clinical Healthcare". Scientifica. 2017.
20. DiNicolantonio, James J., et al. "Subclinical Magnesium Deficiency: A Principal Driver of Cardiovascular Disease and a Public Health Crisis". Open Heart. 2018.
21. Cazzola, Roberta., et al. "Going to the Roots of Reduced Magnesium Dietary Intake: A Tradeoff Between Climate Changes and Sources". Heliyon. 2020.
22. Allen, Mary J., Sharma, Sandeep. "Magnesium". National Library of Medicine. Last modified February 20, 2023.
23. Uwitonze, Anne Marie., Razzaque, Mohammed S. "Role of Magnesium in Vitamin D Activation and Function". The Journal of the American Osteopathic Association. 2018.
24. Ajib, Fayez A., Childress, John M. "Magnesium Toxicity". National Library of Medicine. Last modified November 7, 2022.
25. "USP Verified Mark". United States Pharmacopeia. Webpage accessed November 1, 2023.
26. "Supplement and Vitamin Certification". National Science Foundation. Webpage accessed November 1, 2023.
27. "NSF's Certified for Sport". National Science Foundation. Webpage accessed November 1, 2023.
28. "Facts About the Current Good Manufacturing Practices (cGMP)". U.S. Food and Drug Administration. Last modified May 31, 2023.
29. Blancquaert, Laura., et al. "Predicting and Testing Bioavailability of Magnesium Supplements". Nutrients. 2019.
30. Kappeler, Dominik., et al. "Higher Bioavailability of Magnesium Citrate as Compared to Magnesium Oxide Shown by Evaluation of Urinary Excretion and Serum Levels After Single-Dose Administration in a Randomized Cross-Over Study". BMC Nutrition. 2017.
31. Uysal, Nazan., et al. "Timeline (Bioavailability) Of Magnesium Compounds in Hours: Which Magnesium Compound Works Best?". Biological Trace Element Research. 2019.
32. Boulis, Michael., et al. "Magnesium and Fibromyalgia: A Literature Review". Journal of Primary Care and Community Health. 2021.
33. Shrivastava, Parikshit., et al. "Magnesium Taurate Attenuates Progression of Hypertension and Cardiotoxicity Against Cadmium Chloride-Induced Hypertensive Albino Rats". Journal of Traditional and Complementary Medicine. 2019.
34. Kim, Young-Sung., et al. "Neuroprotective Effects of Magnesium L-Threonate in a Hypoxic Zebrafish Model". BMC Neuroscience. 2020.
35. Zhang, Chengxiang., et al. "A Magtein®, Magnesium L-Threonate, -Based Formula Improves Brain Cognitive Functions in Healthy Chinese Adults." Nutrients. 2022.
36. Schuchardt, Jan Philipp., Hahn, Andreas. "Intestinal Absorption and Factors Influencing Bioavailability of Magnesium-an Update". Current Nutrition and Food Science. 2017.
37. "Magnesium Sulfate". Mayo Clinic. Last modified February 1, 2023.
38. Schiopu, Cristina., et al. "Magnesium Orotate and the Microbiome–Gut–Brain Axis Modulation: New Approaches in Psychological Comorbidities of Gastrointestinal Functional Disorders". Nutrients. 2022.
39. Abbasi, Behnood., et al. "The Effect of Magnesium Supplementation on Primary Insomnia in Elderly: A Double-Blind Placebo-Controlled Clinical Trial". Journal of Research in Medical Sciences. 2012.
40. Tordjman, Sylvie., et al. "Melatonin: Pharmacology, Functions and Therapeutic Benefits". Current Neuropharmacology. 2017.
41. Boyle, Neil Bernard., et al. "The Effects of Magnesium Supplementation on Subjective Anxiety and Stress—a Systematic Review." Nutrients. 2017.