Disclaimer - Nothing on this website is intended to be a substitute for professional medical advice, diagnosis, or treatment...
Read More Here
.
We talk a lot about mattress certifications, but do you know what they mean? You've probably come across several certifications on your quest to find the best mattress, and unless you know how to decipher mattress terminology, they probably mean next to nothing.
Oftentimes, mattress certifications indicate safety, eco-friendliness, and non-toxicity, among other things. However, some certifications are a little confusing (what's the difference between GOLS and GOTS?), so we created a guide that explains each certification and what it means for you. Let's dive in.
Why Do Mattress Certifications Matter?
Mattress certifications come from third parties and typically certify the quality of the materials, such as whether they're natural or chemical. Certifications can also indicate how the mattress was manufactured, where the materials are sourced from, and whether the mattress benefits the environment with sustainable manufacturing practices.
With that said, it's easy to see why this matters to consumers. For example, having a mattress with a CertiPUR-US® certification means the foams in its construction are free of heavy metals and chemicals. Other certifications bring similar clarity and insight in the rest of the materials and production processes, and some can even qualify a mattress as non-toxic. Non-toxic certifications can also benefit kids, sleepers with allergies, and people with sensitive skin who may try to avoid harsh chemicals that could aggravate their condition.
Safety Certifications and Seals
CertiPur-US
A CertiPUR-US® certification means that the mattress has low volatile organic compounds, otherwise known as VOC, for emissions for indoor air quality. In addition, the certification indicates that the bed is free of dangerous chemicals and materials such as ozone depleters, TDCPP, PBDEs, TCEP flame retardants, lead, mercury, and other heavy metals, phthalates, and formaldehyde.
What this certification means for you:
This certification is one of the most common certifications you'll see among mattresses. In short, CertiPUR-US® certification means the mattress is free of potentially harmful substances. This helps bring you peace of mind knowing that any off-gassing odors the mattress may emit aren't harmful.
Oeko-Tex Standard 100
OEKO-TEX Standard 100 certification means that the mattress has no harmful chemicals and is non-toxic throughout the entire manufacturing process. This system certifies raw textiles, as well as finished and semi-finished products, mattresses, bed linens, woven fabrics, household and domestic textiles, sewing threads, and buttons.
Why we like it:
This international certification system is rigorous, so you know a mattress has been through a series of tests before obtaining this certification. In addition, everything has to be tested, including the smallest details like the zippers, for a mattress to be OEKO-TEX-certified.
Greenguard Gold
This is another rigorous standard certifications for chemical emissions to reduce indoor air pollution. The third-party standard helps reduce the risk of chemical exposure, which is important for bed-in-a-box mattresses that tend to off-gas upon opening. This certification isn't for mattresses alone since bedding, furniture, and building materials can also obtain the GREENGUARD Gold certification.
Why is it important:
This system has health-based criteria by testing mattresses and other products for chemicals and VOC emissions levels. This helps indicate which beds are safe to use for sensitive people, young children, and healthcare facilities.
Eco-Institut
German Eco Institute tests products for pollutants and emissions. A bed with this certification is low-pollutant and low-emission, meaning that it doesn't have any toxic chemicals that could pollute your indoor air. You can find mattresses, pillows, mattress toppers, and other bedding with this certification.
Why we like it:
Eco Institute testing includes rigorous systems that go beyond legal requirements. The label shows that the mattress has natural materials that don't contain any heavy metals, formaldehyde, and other harmful substances.
MADE SAFE
Made Safe indicates that a mattress is made with safe ingredients. This means the mattress materials are not suspected to cause health issues or environmental harm.
Why it stands out:
Many certification systems indicate that a mattress is made from safe materials. However, the Made Safe system puts a product through many tests and processes to show whether all of its materials are safe for humans and animals.
UL Flammability Standard
The UL Flammability Standard is one of the most critical certifications. This standard classifies plastics according to how they burn from the lowest flame-retardant to the most flame-retardant. There are six different classifications.
What this certification means to you:
This certification shows how flammable your mattress is based on the materials it contains. In addition, the label also shows the burn time associated with the specified material that's known to burn the most.
Mattress Material Certifications
GOLS
Global Organic Latex Standard, or GOLS, is a globally recognized standard that applies to latex. A mattress can only obtain this certification if the latex used in its production meets health and environmental guidelines throughout. Latex is made from the sap of rubber trees, and for it to be GOLS certified, it has to be at least 95% natural. In addition, there must be fair labor.
What this certification means for you:
Latex is a natural material but it can sometimes also contain synthetics that tamper with its safety. The GOLS certification doesn't only indicate latex is healthy and safe, but it also ensures the sources it comes from are sustainable.
GOTS
Global Organic Textile Standard, or GOTS, is similar to GOLS. However, GOTS seals with natural organic fibers instead of latex, focusing more on social responsibility and the environmental impact of organic textiles. This refers to the entire manufacturing process, from the harvesting to the finished product.
Why it may be important for you:
This certification focuses on textiles, so if you're after a bed with cotton and polyester, it's worth looking into. The system looks at pesticide use, chemicals, dyes, auxiliaries, and other toxins. In addition, it also evaluates if and how biodegradable and toxic the contents of each material are.
Read More: Best Organic Mattresses
Environmental and Business Certifications
Fair Trade Certified
A material that's Fair Trade Certified is made in a sustainable way, meeting standards that protect the environment, but also the farmers, fishers, and whoever else was a part of producing the material in question. This certification means that the material is made in safe and healthy working conditions, which means there is no child or forced labor. These materials are typically easy to trace, so you can see each step of the production.
What this certification means for you:
If you're a socially responsible person, you should like having a mattress with a Fair Trade certification as this means the bed and its materials are made under fair and safe conditions and for consistent and fair compensation.
Rainforest Alliance
If your mattress comes with a Rainforest Alliance certification, it means that the company made it ethically and from sustainable sources. In other words, whoever is making the materials is first evaluated on their economic, environmental, and social sustainability practices.
What does it mean:
Socially conscious shoppers should appreciate this certification as it helps farmers increase their productivity, reduce costs, adapt to climate change, and produce overall better crops. As such, farmers have a better chance of producing high-quality materials.
Wool Integrity NZ Certified
This certification refers only to New Zealand wool found in mattresses and bedding. The certification indicates that wool used in the product is handled ethically, from growing to marketing.
Why should it matter to you:
Wool's way from the farm to the mattress includes many steps and processes, many of which can be rather unethical. If you're a socially responsible person, you'll be glad to know the wool in your mattress is ethically grown, transported, and marketed.
B-Corp
B-Corp is an international certification, rating companies, and brands for their social and environmental standards. The certification looks at how the company impacts everyone from the workers to the customers, suppliers, and the communities.
Why we like it:
Companies with a B-Corp certification are legally required to check how their company impacts everyone from the employees to the customers and even the environment. This helps reduce poverty and inequality. So, if you care about how the mattress company of your choice treats its workers, suppliers, and the environment, be on the lookout for a B-Corp certification.
More Tips on Mattress Safety
We summarized our top tips for ensuring mattress safety, beyond just mattress certifications:
Check flame retardants – Wool and polylactic acid are natural flame retardants you should choose instead of chlorinated Tris, a known flame retardant chemical that's also a carcinogen and neurotoxin.
Avoid synthetic foams if possible – Synthetic foams can emit VOCs (volatile organic compounds), which can cause respiratory irritation and a range of other health issues.
Prioritize hypoallergenic materials like natural latex – Latex comes from rubber tree sap and is a renewable and hypoallergenic material. This makes latex beds resistant to dust mites and mold. If you're after a hypoallergenic mattress, make sure it also has a cover made from natural materials such as cotton, silk, or bamboo.
Avoid scented mattresses – Scented mattresses often have an added chemical that gives off a smell. Although it may smell pleasant, it's not a healthy choice in the long run.
Choose water-based glues – If you can, try to find a mattress that doesn't use glue. If it does have glue, make sure it's water-based because solvent-based glues usually emit highly harmful VOCs.
Be careful with crib mattresses – Try to find a mattress that uses natural flame retardants, natural covers made from cotton or wool, and a PUL fabric for the waterproof barrier. Avoid beds with PVC, vinyl, chemical flame retardants, added fragrances, and antibacterial additives. You should also look for safety certifications like the GREENGUARD Gold or OEKO-TEX Standard 100.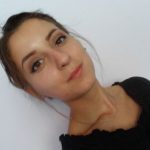 Olivera is a content writer for Sleep Advisor and is enthusiastic about sleep. She firmly believes in the benefits of daytime naps on top of getting a full 8-hour sleep at night.
She started writing in 2016 and never looked back. What she appreciates the most is her flexible working hours and the ability to work with people worldwide.
In her free time, Olivera enjoys reading Spanish literature, taking pilates classes, and trying out new cocktails with friends.