Transparency Disclosure – We may receive a referral fee for products purchased through the links on our site...

Read More

.
The Dreamfoam Essential is more than a traditional memory foam mattress. The bed is made in the USA and has two layers of quality foam that deliver the sturdy support we love about all-foam beds. This model is suitable for a range of sleepers, including those who sleep hot.
The Dreamfoam Essential is available in five height options, but in this review, we test out the 8-inch model, providing a great balance between the bed's thinnest and thickest models. Apart from having several cooling features, the bed also has a firm-medium feel that should fit different sleep positions.
In this review, we'll tell you all about the construction and features of the Dreamfoam Essential, or you can skip to our verdict to determine if it's right for you.
Noteworthy Updates
This bed was formerly known as the Dreamfoam Chill and has since been rebranded as the Dreamfoam Essential.
Get the Dreamfoam Essential Mattress
The Dreamfoam Essential is a versatile mattress that brings everything we love about all-foam models, making it a great option for value and comfort seekers.
Click the button below to get the Dreamfoam Essential.
Excellent Matches For Dreamfoam
Back and Stomach Sleepers – This bed's firm feel means it should be good for back and stomach sleepers. The Essential allows the spine to stay straight in these positions by not letting the hips sink into its construction.


---

Affordable Shoppers – This high-quality mattress is a part of Brooklyn Bedding's more affordable line of beds. The Essential brings all you need from an all-foam mattress but at an affordable price.


---

Hot Sleepers -The Essential features several cooling features, depending on the exact height you choose. The 8-inch model has an open-cell structure and gel memory foam in its first layer, which helps the construction stay cool. The cover is also breathable, although not cool to the touch.
Possible Dreamfoam Considerations:
Too firm for side sleepers – All-foam mattresses are known for their hugging or cradle-like feel, but the Dreamfoam Essential doesn't offer as much cradling as most similar models. Instead, you may feel pressure building up on the shoulders and hips since the mattress doesn't allow much sinkage, which could be especially difficult for side sleepers.


---

Too firm for lightweight sleepers – The 8-inch Dreamfoam Essential has a firm-medium feel that should provide sufficient support for most people. However, lightweight individuals may prefer a taller version of the Essential or a softer mattress altogether.
Weight Considerations
Your body weight is a critical factor to consider when choosing a mattress. If you share a bed, you should also consider your partner's weight to make sure the bed can support both of you. Heavier sleepers need a firmer bed than most because they need extra support to keep their spine aligned. On the other hand, lightweight people can do well with a softer bed that allows more cushioning.
According to the brand, the Essential can support up to 475 pounds per side, meaning that it has a total weight capacity of 950 pounds. However, we advise heavier folks to steer towards thinner Essential models since the taller ones are softer and may not be supportive enough. The 8-inch model we tested is firm-medium and should provide sufficient support even though it has only two layers. On the other hand, the 12-inch and 14-inch models are more suitable for lightweight and average-weight sleepers.
Construction: What's inside Dreamfoam?

The Essential is an all-foam mattress. One of the more unique qualities of this bed is that it is available in different height options. You can choose between 6, 8, 10, 12, and 14 inches based on your needs and preferences. the price also varies among these different heights, and you can expect higher prices from the thicker beds.

For this construction breakdown, we will focus on the details of the 8-inch model, but it's important to note that other versions of the Dreamfoam Essential mattress are also made entirely out of foam; they just have more layers to them.

The construction of the 8-inch Essential starts with a breathable cover treated with an eco-friendly Nano Stain Terminator finish. The breathable cover should help hot sleepers who need cooling features in order to rest more comfortably throughout the night.

Below the cover is a 2-inch thick layer of gel swirl memory foam. This foam comfort layer is meant to contour the body and further enhance cooling, thanks to the gel infusion that helps prevent overheating.
The base is made up of a 6-inch high-density foundation. This firm foam is what gives the mattress its structure and durability.

The 6, 8, and 10-inch versions of the Dreamfoam Essential have two layers, whereas the 12-inch and 14-inch versions have three layers. The third layer in the taller models is a transition layer for a smoother transition into the base of the bed.
First Impression: How Does It Feel?

The Essential is compressed and delivered in a box for easy transport. As such, you need to let it expand after you unbox it.

Although the cover isn't cool to the touch, it's stretchy and feels well-made. The stitching feels durable even if you pull on it, showing you can get many years out of this mattress. When you first lie on it, you'll feel the firmness and responsiveness of its foam layers for easier repositioning.
Firmness Scale: 7.5/10
Pressure Relief

Pressure build-up is a common concern for many people, especially those sleeping on their side. You can quickly discover where your pressure points are by lying on the floor or on a very hard mattress. Anywhere you feel your weight pooling is where you're likely to feel pressure build-up, especially after several nights.

Memory foam mattresses are typically good for pressure relief, but the Essential may be too hard for side sleepers. Side sleepers have most of their weight settled on a narrow surface area, which is why they need extra cushioning and contouring. The Dreamfoam Essential is rated 7.5 on our firmness scale and offers almost no cushioning. As such, it may cause pressure to build up on the shoulders and hips when you sleep on the side.

Side sleepers who need more pressure relief may prefer taller Essential models as these should offer more contouring.
Support

Although it lacks significant pressure relief, the Dreamfoam Essential does an excellent job of supporting your body in a healthy posture. This is especially important for back and stomach sleepers. In these positions, your hips typically sink into a mattress, resulting in back pain and poor posture. The Essential is firm-medium, so it doesn't sink, meaning that your weight is evenly distributed and your spine is neutral.

All Essential models should provide sufficient support, although the taller ones may be better for lightweight sleepers since they won't feel as rock hard.
Preference-based Features

Multiple Height Options

The Dreamfoam Essential is available in different heights, so you can choose between 6, 8, 10, 12, and 14 inches. The first three models have two layers, while the other two have an additional layer of foam acting as a transition before the sturdy base. Additionally, the firmness among these heights varies, so if you're looking for extra cushioning, go with a thicker option.

---

All-Foam Design

This is an all-foam mattress with two or three layers depending on the height you choose. The bed offers sturdy support thanks to its firm feel and responsive foams to help you navigate the bed.

---

Cooling

Although this is a memory foam bed, it comes with helpful cooling features. Although you may feel some heat building up during the hottest days, most of the time, the bed should stay fresh and cool thanks to the gel swirl memory foam.

---

Exceptional Edge Support

Unlike many memory foam models, the Essential is sturdy around the edges. Sitting near the edge may reveal some sinkage, but you're unlikely to roll off if you were to lie close to the edge of the bed. Lying here should feel the same as lying in the center.

---

Easy Repositioning

People who change positions a lot should appreciate this bed's responsive foams. Pressing your fists into the construction will reveal how quickly the foams bounce back into shape. This means you're unlikely to feel trapped in this mattress, so repositioning should be easy.

---

Certified Materials

Dreamfoam mattresses have hypoallergenic CertiPUR-US® certified foams made without zone depleters, toxic substances, chemicals, and heavy metals. This means the bed is suitable for allergy-prone people, teens, and children.

---

Made in the USA
Certifications

● Eco-Friendly Certifications

The foams in this mattress are certified by CertiPUR-US®, which proves they're made without chemicals, toxins, heavy metals, and other harmful substances.
Coupons, Trials, Warranties, and Shipping

Shipping - Shipping is free within the United States. In most cases, it takes about 15 days to receive your mattress, and you don't have to sign for the package.
Trial - You can keep this product for 120 nights to make sure it fits your needs. If not, you can return it for a full refund, but only after the first 30 days have passed.
Warranty - Dreamfoam offers a 10-year warranty with their Essential mattress.

Size
Dimensions (inches)
Price (w/o discount)
Twin XL
38" x 80" x 8"
$424
Full
53" x 75" x 8"
$499
Short Full
48" x 74" x 8"
$499
Full XL
53" x 80" x 8"
$499
Queen
60" x 80" x 8"
$599
Short Queen
60" x 74" x 8"
$599
Olympic Queen
66" x 80" x 8"
$799
King
76" x 80" x 8"
$799
Short King
72" x 75" x 8"
$799
Cali King
72" x 84" x 8"
$799
Split Cali King
36" x 84" x 8"
$424
RV King
70" x 74" x 8"
70" x 80" x 8"
72" x 80" x 8"

$799
RV Bunk
28" x 75" x 8"
30" x 75" x 8"
30" x 80" x 8"
32" x 74" x 8"
34" x 75" x 8"
35" x 79" x 8"
42" x 80" x 8"

$799
For a full list of prices for the other height options of the Dreamfoam Essential, visit our Dreamfoam Brand Review.
Overall Summary
Dreamfoam is an affordable brand that makes high-quality mattresses for a range of sleepers. The Essential is a unique model that comes in different height and firmness options, allowing you to pick one that suits you best.


Side sleepers need a mattress that offers a bit of contouring and cushioning to prevent the pressure from building up. The 8-inch Essential may not be the best for this as it's on the firmer side. Taller models, especially the 14-inch, are softer and may work better for side sleepers struggling with pressure build-up.


This bed should work well for back sleepers as it's firmer and therefore, shouldn't collapse under your weight. The construction holds your spine straight, helping disperse your weight across the entire surface so that no build-up is created when you sleep on your back. However, it may be too firm for lightweight back sleepers.


Stomach sleepers looking for healthy spine alignment should like the 8-inch Essential as it's firm enough to prevent the hips from sinking in. You'll feel your hips and shoulders are supported so that your spine is straight. Again, those weighing under 130 pounds may find it too firm.


Combination sleepers should like the 8-inch Essential, although they may also benefit from the 10-inch and 12-inch models. These beds offer solid support and easy repositioning for people who like to change positions. Although the 8-inch mattress has virtually no bounce, it won't trap you into its upper layers, so you're unlikely to struggle with moving around the bed.


The mattress can hold up to 900 pounds, so it should be strong enough to handle most couples. Additionally, the bed's great edge support should allow couples more surface use of the mattress to spread out. However, it's not the best at motion isolation.


Although this mattress can handle up to 900 pounds, significantly heavier folks over 230 pounds may prefer a firmer version of the Essential mattress. The 6-inch model is the firmest option in this line. That being said, heavy sleepers may also prefer a thicker firm bed that won't let them feel like they could bottom out.


The 8-inch Dreamfoam Essential will likely be too firm for most lightweight sleepers. The exception to this may be some lighter stomach sleepers, but they may still find it too rigid. More than likely, lightweight side sleepers will prefer the 12-inch and 14-inch models because they're softer and more cushioning.
Dreamfoam is an excellent choice if you're a value seeker looking for a quality bed at an affordable price. The layers are carefully crafted to deliver support, healthy spine alignment, and durability, along with cooling and a range of firmness and height options.
Our Verdict

Our Verdict

After performing various tests to determine the overall comfort, quality, and durability, we think this Dreamfoam mattress is a good choice for couples, stomach sleepers, back sleepers, and heavier people. The bed may also work for some hot sleepers who want a memory foam bed.

Although it doesn't feel cool to the touch, the bed has gel infusions to cool the foam. In addition, it has multiple firmness and height options so that everyone can find the Essential that suits their needs. All of this, including its affordable price, make it a valuable option for most shoppers.
Get the Dreamfoam Essential Mattress
The Dreamfoam Essential is a versatile mattress that brings everything we love about all-foam models, making it a great option for value and comfort seekers.
Click the button below to get the Dreamfoam Essential.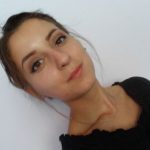 Olivera is a content writer for Sleep Advisor and is enthusiastic about sleep. She firmly believes in the benefits of daytime naps on top of getting a full 8-hour sleep at night.
She started writing in 2016 and never looked back. What she appreciates the most is her flexible working hours and the ability to work with people worldwide.
In her free time, Olivera enjoys reading Spanish literature, taking pilates classes, and trying out new cocktails with friends.