Transparency Disclosure – We may receive a referral fee for products purchased through the links on our site...

Read More

.
Does your mattress need an update? The end of summer might be the perfect time to buy the bed you've been dreaming about.
As the season draws to a close and school is getting back into full swing, you may be busy scheduling those last few socially distanced trips to the pool and masked parties around the barbecue. But your long winter's nap is right around the corner and some of the biggest names in the bedding industry have fired up some pretty amazing deals.
Labor Day is a great time to buy mattresses because stores and online companies are looking to clear their summer inventory and make way for new models.
As with any popular holiday sale, it's easy to get drawn in and confused by all the noise out there, so we've written up a guide that can help you find the best price on the brand that is right for you.
Take a look at the deals we've found on some of our recommended beds, or you can skip to the end for a survival guide that can guide you as you head into the trenches of Labor Day weekend mattress sales, whether you choose to shop in stores or online.
Labor Day Deals on Some of Our Recommended Brands
If you'd rather spend more time dozing in the last rays of summer sunshine, you can cut to the chase with the following list of great deals we tracked down for a few brands we really like. On it, you might find the bed that fits your needs among some of the most popular categories among mattress shoppers. If you act now, you can save some more money on brands that already offer some pretty exceptional prices.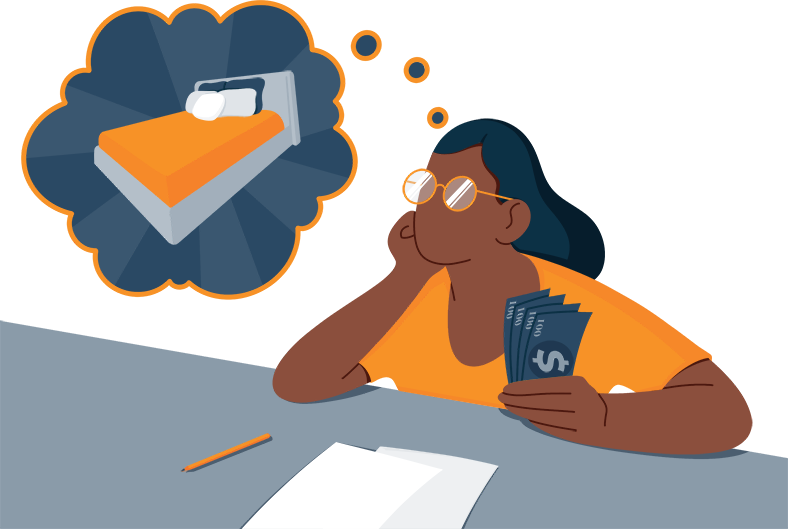 This is by no means a complete list of all the great sales out there, and if you want help heading out into the fray to shop labor day deals, scroll down to our guide for some tips about what to look for while you're shopping.
The Sale for 2021 Is Here!
Labor Day 2021 Is Here – But We Still Have Year-Round Savings
While this informative guide can show you temporary deals for your buying quest, the sale info will be over shortly. But don't worry – we'll have an updated guide coming for 2021!
If the holiday slips past, or you're not ready to buy quite yet, you don't have to worry about missing out on great mattress clearance deals. At Sleep Advisor, we're working on hunting down the best deals or exclusive offers through us on some of the top brands online.
If you have any questions about any of the beds listed, you'll want to head over to the in-depth articles where we'll give you a rundown of what's inside the products and our score of each mattress out of a best of 10. You could also check out our YouTube channel.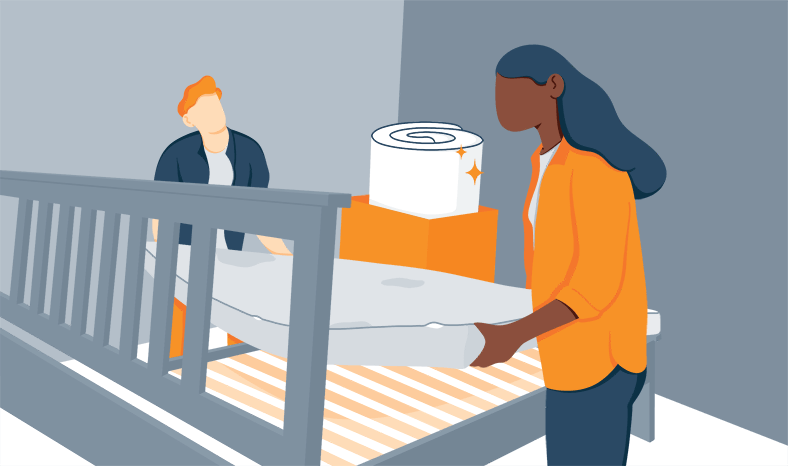 Labor Day Shopping Survival Guide
If you're not a seasoned holiday shopper, it's really easy to be swept up into the bright signage and huge discounts without reading any of the fine print. For a purchase as important as a new mattress, you need to enter into it with a plan because this is one item that's going to (hopefully) stay in your life for at least a decade, if not more.
The following guide should give you an idea of how to judge a sale to find a mattress that is right for you and not just something you settled with because the price was so low. If you're patient and prepared to shop around a little, you should be able to upgrade your sleep while staying within your budget.
Value vs. Price
How do You Determine a Discount's Value?
Many folks focus on the actual percentage off of an item without considering the product's overall value. There are many retailers who can and will mark up their original price significantly so that the actual percentage (40%, 50%, etc) is high enough to get your attention.
If you look closer at the deal you may find that the product's quality is almost exactly the same as another brand that is already priced much lower. Be sure to factor quality into your assessment of the discount, because things that are higher priced are not always the best and may certainly not be the best for you and your sleep.
You'll also want to look at the fine print. In some cases, your discount may be available through a rebate, that will require a little extra money up front from you and a little legwork to see that money returned to your wallet. Other deals may exclude some models within the brand's line of mattresses or have other limitations that may affect the quality of the discount.
Have You Checked out the Warranty and Return Policy?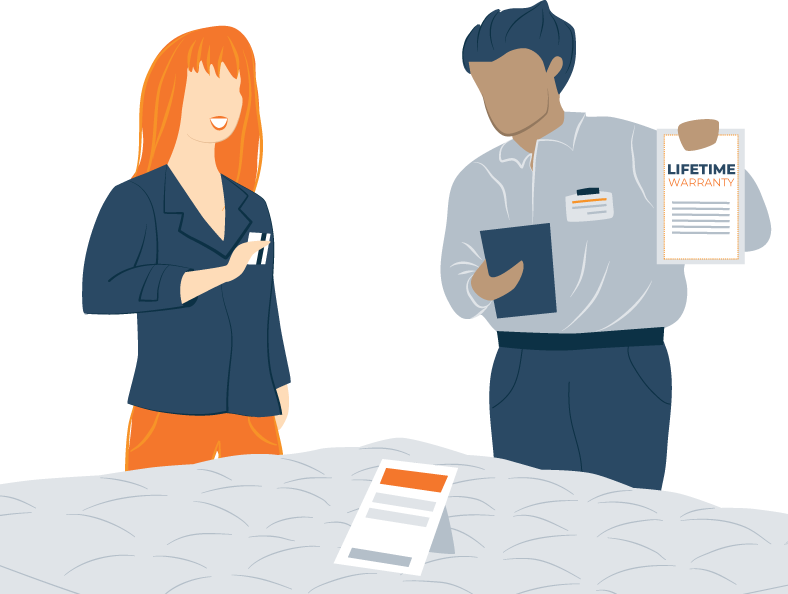 A really generous sleep trial or an exceptional warranty can add so much to a mattress' overall value, but as with any policy, it's important to read into the specifics to make sure you're getting a good deal. With mattress clearance sales, they may have attached an "all sales final" policy to the sale of models that are being discontinued. This can be risky with a mattress purchase because if you get it home and find it just isn't right for you, there's no returning it.
Not all warranties are built the same, either. A brand may have a warranty that covers several decades, but their requirements for making a successful claim may differ from another brand's warranty that seems shorter time-wise. Make sure you ask questions of the sales representative either online or in a store to make sure that you are comfortable with the amount of coverage that your sleep products come with.
Is There an Advantage to Shopping In-store?
Despite efforts to lure customers onto the internet for mattress shopping, big box stores are very much still a part of mattress sales, and for good reason! Beds are a big purchase, and many folks just feel more comfortable seeing beds in person before they select which ones feel best and prefer talking to a salesperson about what might be best for them.
The overhead required to sell mattresses within a store can be significant, and generally, brands that you find in stores may be more expensive than deals you would find online. This can all change during a sale over a holiday weekend when the best price may just be up for grabs if you shop around and play your cards right. Some of the biggest box stores will place ads in their windows and local newspapers and television stations before a big sale, so keep your eyes open to see what they're offering.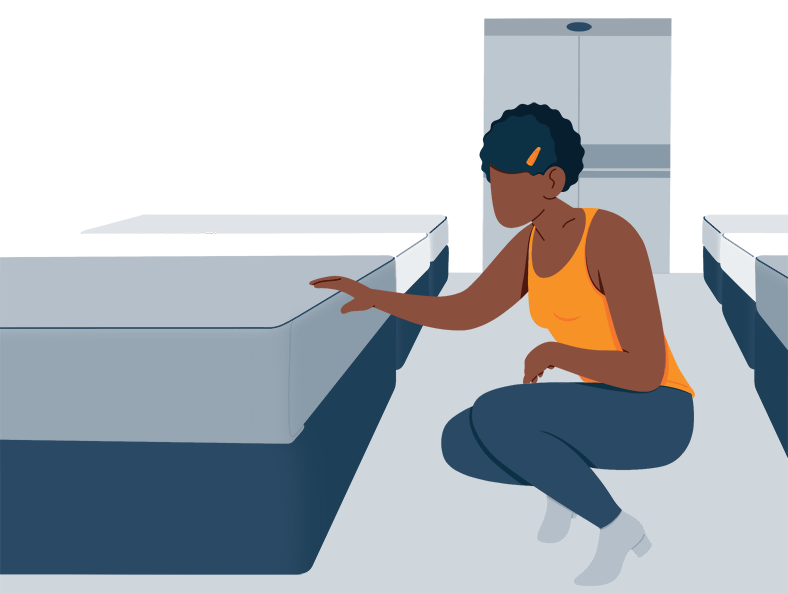 Have You Considered Shopping Online?
The idea of facing crowds of shoppers out on the holiday weekend trying to score deals and sales people pressuring you to commit to their products may not appeal to you. If this is the case, you may think about shopping online and still receive great deals with a lot less stress and worry. If you're concerned not being able to see the bed in person, you can rest easier knowing that almost all online brands offer some kind of at-home sleep trial that let you keep the bed risk-free from 30 days to a whole year.
Because online companies can save on the costs of paying hundreds of middlemen in a factory to store supply chain, they often can offer highly competitive prices on materials that may cost a lot more in a brick-and-mortar setup, and their original prices may even be lower than a store's sale price.
Don't think that this arrangement precludes them from jumping into holiday sales, however, and if you time your shopping trip correctly, you can reduce costs even further. The same rules apply, so be sure to read all the fine print when shopping for mattresses in the online space.

Things to Consider if You're Shopping…
Memory Foam
Innerspring

Latex
Hybrid
For a Heavier Person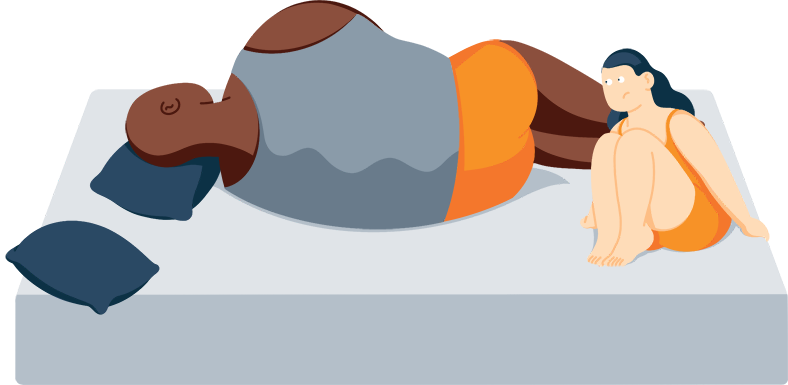 Bed-in-a-box Brands
On a Budget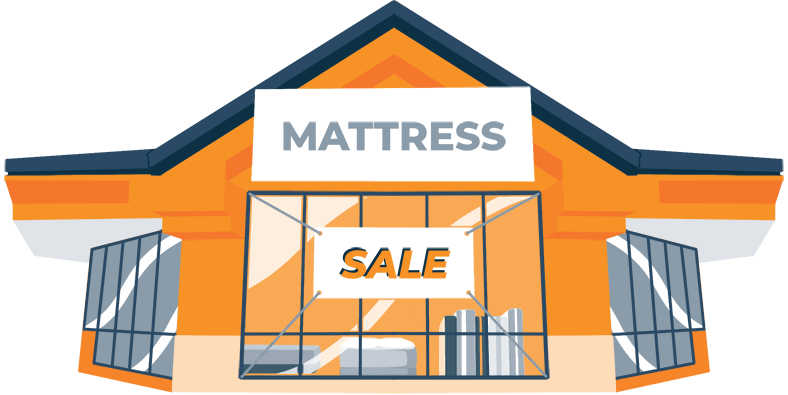 To Wrap Things Up
There! Do you feel ready to take on the sales that are coming your way this Labor Day? Do you know what bed you have in mind?
A good night's sleep is imperative for your health and your success, and the purchase of a mattress is not something that should be taken lightly. You spend over a third of your life in your bed, and if you choose the right fit, it could be in your life for decades. Do not compromise on what your body needs in order to save a few hundred dollars, but do not assume that a sky-high price tag indicates high quality.
If you have the time, shop around. We have a lot of in-depth reviews on our site that will help you get down into the tiny details that might make all the difference for your sleep. Also, we're always working to find you the best deals on beds, so be sure to check out our coupon page to see what we've been able to find for you.
Our team covers as many areas of expertise as we do time zones, but none of us started here as a so-called expert on sleep. What we do share is a willingness to ask questions (lots of them), seek experts, and dig deep into conventional wisdom to see if maybe there might be a better path towards healthy living. We apply what we learn not only to our company culture, but also how we deliver information to our over 12.7M readers.
Sleep research is changing all the time, and we are 100% dedicated to keeping up with breakthroughs and innovations. You live better if you sleep better. Whatever has brought you here, we wish you luck on your journey towards better rest.