The King vs. Queen – is a battle that's worth taking a closer look into. One of the first questions asked is this: How much bigger is a king than a queen?
While the answer to this question might seem obvious, there is still a shred of doubt — especially to know which one is right for you and your needs. Understanding the core differences between both would allow you to make an informed choice.
If you want to look at some mattress options, make sure to check out our Best King Size Mattress page as well as our Best Queen Mattresses that our sleep experts recommend.
We have taken the liberty to ensure that you get the full information broken down in quick and easy to understand bits.
Comparison Chart
| Features | Queen | King |
| --- | --- | --- |
| Length | 80 inches | 80 inches |
| Width | 60 inches | 76 inches |
| Room Size | 10 x 12 feet | 10 x 14 feet |
| Suitable For | For single sleeper or for couples that don't need a lot of sleeping space. | For couples who want maximum personal sleeping space. |
| Price | Quite affordable | Slightly more expensive |
What is the Difference Between King and Queen?
Dimensions and Size
Starting off with the dimensions of both solutions, we have the king mattress size which is 76 x 80 inches in total. This is perfect for master bedrooms, and that's where you'd find it most commonly. It is ideal for couples as it provides more than enough space per person.
On the offside, this is a mattress which requires a large room. It doesn't make sense to put a king mattress in a small room just to make it feel crowded. Additionally, you'd have to account for further furniture.
Queen mattresses measure 60 x 80 inches. As you can see, the main difference is only within the width. However, 16 inches is definitely substantial. Queen models are appropriate for people who sleep alone yet prefer the more spacious solution or for couples who don't have the luxury of a large master room and they need something more compact and space-efficient. This is something worth accounting for.
Comfort
The comfort of both solutions would seriously depend on whether or not you'd be sleeping alone or with a partner. If you get the king and you sleep alone, this is undoubtedly an overkill. It's widely inappropriate and unnecessary. However, it is a great choice for a couple as it would provide you with the necessary space per person.
On the other hand, queen-sized options are more appropriate for a single sleeper, even though you should only consider it if you have the luxury of a larger bedroom. If you have the room, though, and you ought to choose between a queen or a king for a couple, our advice would stick with the latter as it's just more comfortable.
Price
The prices of both solutions could vary wildly based on a myriad of factors. However, it's important to note that the king-sized bed is usually going to be more expensive in comparison. And, when you come to think about it, it's only natural. This stems from the larger dimensions of the bed. The same goes for its accessories.
Purchasing a set for a king bed will cost you more than getting one for your queen-sized solution. Nevertheless, the difference is not as substantial, and this isn't a decisive factor that you should be worried about. Both options are rather popular which provides you with a large breathing room to search for cheaper accessories.
Accessories
Even though the queen is far more popular than the king-sized one, both are wildly distributed and as such, finding accessories for them is incredibly easy. Literally, every specialized store that you walk into will provide you with a range of options for your queen or king-sized mattress.
This is not something that you should be worried of. Additionally, as we mentioned above, there is no significant difference in the pricing as well, and you could find affordable solutions for both sizes.
Recommended Room Size
This is also something quite important that you would have to account for. While every married couple is likely to enjoy the additional 16 inches of width on the king, not each one of them would be able to allow the additional room space.
The general rule of thumb is that you need at least 2 feet on the three sides of the room. However, this is just in case you are not looking to furnish your bedroom. If you wish to include a wardrobe and other furniture as well, you would have to leave a lot more than just that. Therefore, if you have a bedroom which is smaller than 12 x 14 feet you ought to consider something different than the king mattress.
The perfect dimension for a queen, on the other hand, is about 10 x 12 feet in dimensions. This would allow enough room for maneuvering on the sides so that you don't feel crowded.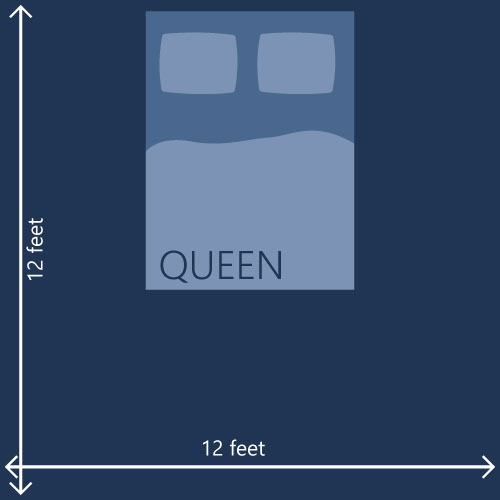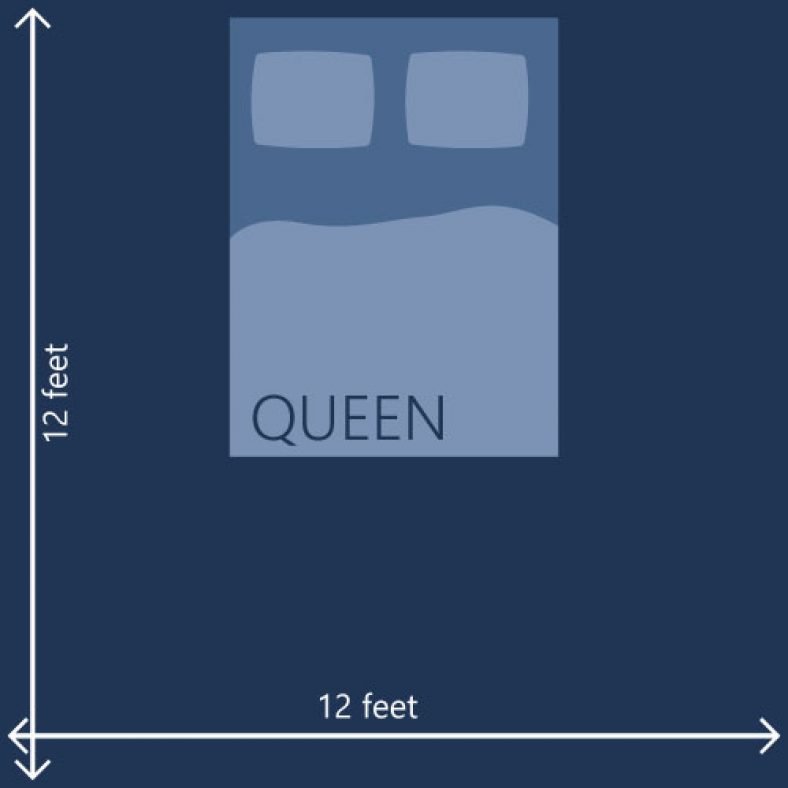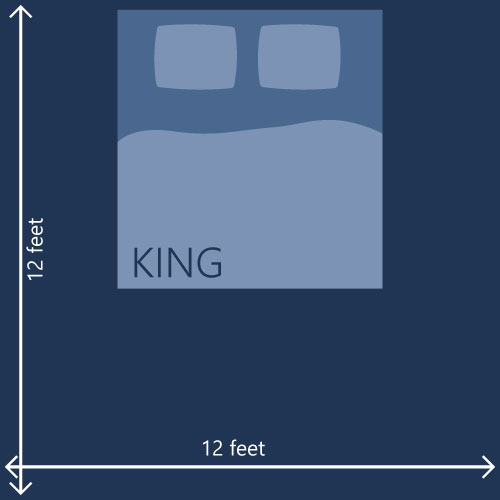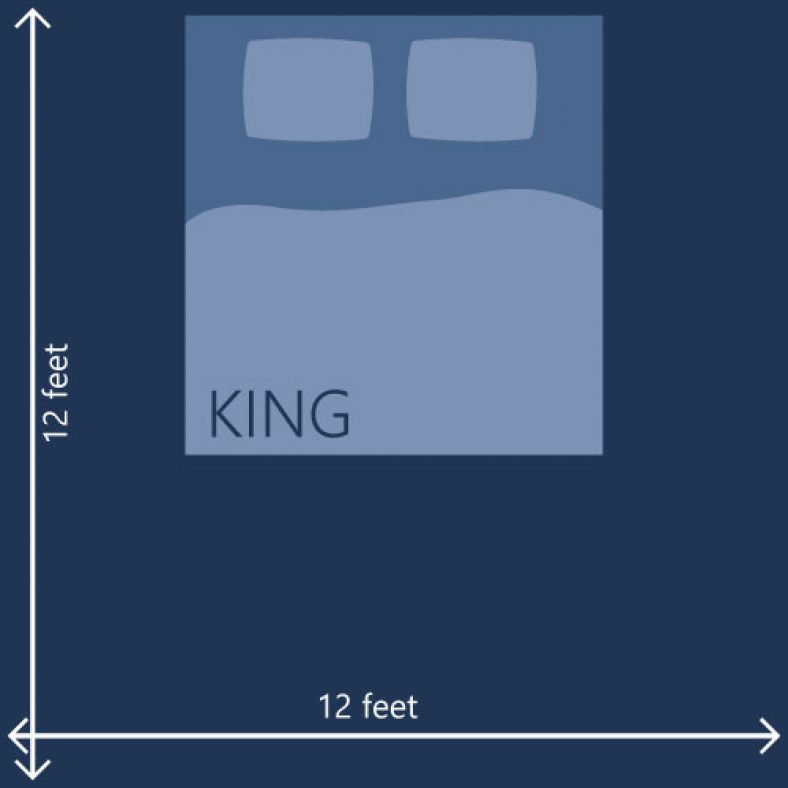 Is Queen Right for You?
This is a matter of personal preference and expectations. If you are going to be sleeping alone and you have the necessary room dimensions, going for a queen-sized bed is the most obvious choice. It's larger than a full bed, allowing the potential to accommodate another person and yet it's smaller than the king-sized one which means you could put it in a smaller room.
In terms of comfort, it's all about the mattress and your personal preference. If you like the added length which a lot of people do, you should prefer this solution and don't think twice about it.
View Our Guide: Best Rated Queen Size Mattress
Is King Right for You?
On the other hand, we have king-sized beds. These are specifically designed for couples. It goes without saying that it's not worth it if you are sleeping alone as you could rely on a queen-sized one and use the extra room for something else.
However, if you would be sleeping with your partner, the king-size mattress really shines out. It provides substantial sleeping space for each person so that you don't have to be tightly close to each other during the hot summer days. On the other hand, it also allows the necessary depth so that your legs won't be hanging out. This is also something quite substantial.
Get More Info: Best King Size Mattress Guide
Conclusion
---
It is obvious that the differences, especially the size difference between queen and king are quite substantial. The added 16 inches of width is truly capable of making a serious change, and this is undoubtedly something you ought to account for.
With this said, the choice is ultimately yours. Consider your personal preferences as well as the ones of your sleeping partner, given that there is one. Also, make sure not to forget the overall size of your room as this would also play a decisive role in the overall outcome.
Hopefully, you've found this piece informational. We truly believe that you'd be able to make an informed decision once you are through all of the above. You could also easily pick a unit online, without worrying that you are unaware of the dimensions and what to expect from both sizes.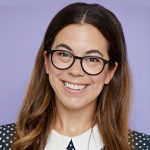 Jill Zwarensteyn is the editor for Sleep Advisor and a certified sleep science coach. She is enthusiastic about providing helpful and engaging information on all things sleep and wellness.
Based in Los Angeles, she is an experienced writer and journalist who enjoys spending her free time at the beach, hiking, reading, or exploring new places around town.
She's also an avid traveler who has a personal goal of being able to successfully sleep on an airplane someday.