Transparency Disclosure – We may receive a referral fee for products purchased through the links on our site...

Read More

.
Gone are the days of waiting until the Thanksgiving leftovers have been put away or getting a good night's sleep after the tryptophan sets in before checking out the Black Friday Mattress Sale options (and Cyber Monday mattress deals). Retailers are opening their doors and online storefronts earlier than ever as shoppers eagerly await the savings on the other side.
Whether in-store or online, strategizing ahead of time can save you big bucks this holiday. So, whether you're looking to upgrade to that comfy memory foam bed you've had your eye on or want to snag a quick deal for the kids' room, we'll share everything you need to know to be a prepared and informed shopper.
Let's start with a few Black Friday exclusive promo codes and discounts for our readers.
Black Friday Mattress Sales for 2021 are Here!
In-Store Versus Online Shopping
Some families make a day out of waiting in line for doors to open on Black Friday, oftentimes starting early in the day on Thanksgiving to get the best spot.
But want to know a secret?
Sometimes companies start their giant sales a few days in advance (including Black Friday), as they hang the signage touting the deals to prepare for the big day. They just don't openly advertise it. So, if you have a few minutes before starting the Thanksgiving preparations, slip down to a store like Macy's, Walmart, JCPenney, and Sears to see if the deals are already on.
Don't prefer to wait in line for hours only to be run over by others seeking those doorbusters?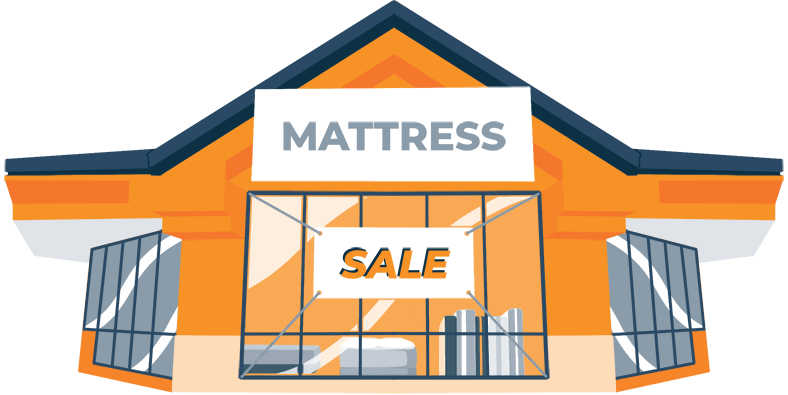 Then, shopping online during Black Friday or Cyber Monday might be more your speed. You can peruse the mattress listings in the comfort of your pajamas, with the enthusiasm garnered from a piping hot tray of leftovers. You might just need that extra energy if you go to sites like Wayfair or other mega sites, and we hope we have made the shopping experience easier on you with our reviews.
The bonus of shopping from home? Generous trial periods from the brands that ship direct-to-consumer, like bed-in-a-box companies. Forget spending five minutes surrounded by strangers in a cramped showroom and enjoy scrolling through more ads to source the best one.
While these two days are staples of the season, you may be surprised to find that most companies extend their sales or perks a week in either direction, so keep your eyes peeled and shop when it suits you best. You may just find the top mattress for you or a gift for someone else.
So, whether you want to shop in-store or online, you can make the Black Friday bed deal work for you.
In-Store Deals from Top Mattress Retailers
We get it. Maybe Black Friday is a tradition in your family, and bundling up in your winter finery and hitting the stores as soon as they open for the best deals is what you live for.
Sound like you? We've made the rounds to some of the top retailers to see what door-busting sales they have going on for mattresses this year, and have included some of the details below.
Keep in mind, a lot of these discounts may have some caveat attached or may apply to brands that are discontinuing this year, which may affect the warranty and sleep trial (if there even is one). Read that fine print to protect your hard-earned dollars.
Also, do your research online about what you want before setting out. This way you'll see salespeople coming and be ready with questions. Get the best information! See their websites for more information about these brands and what they may have to offer for your sleep needs.
Note: Prices reference the cost of a Queen Size. Other sizes will differ in price.
Macy's
Over the years, Macy's has become synonymous with Black Friday on the day following their Thanksgiving Day Parade. Their stores host brands like Tempur-Pedic, Serta, Sealy, Beautyrest, Stearns & Foster, and more.
Here's a sampling of the deals they're offering.
Sealy Silver Chill 14" Hybrid – $2,199
Tempur-Pedic Adapt 11" – $2,099
Stearns & Foster Estate Cassatt 16" Luxury Plush – $2,499
Aireloom 13.5" Plush Mattress – $1,497
Mattress Firm
Mattress Firm stores are available nationwide and host a variety of brands you may have heard of, and some new ones that you might be interested in trying out. If you're not interested in trekking out to the store, you can shop the store online.
Right now, they're offering early access to their Black Friday Sales. Want a King bed for a Queen price? A Queen for the price of a Twin? Head over there to check them out.
Here are some choices. Prices may fluctuate as the sale continues.
Beautyrest 12" Plush Euro Top – $499.99
Serta Perfect Sleeper Willow Brook Plush – $1,149
Beautyrest PressureSmart 11.5" Firm – $1,199
Sleepy's Hush 10" Plush Encased Coils – $799
Sears
Sears features mattresses to suit nearly every need, including air mattresses, futons, daybeds, and a variety of frames designed to match. Bed-in-a-box? They have that, too.
Doorbuster deals are already here, with some mattress savings more than 70 percent off the original price!
Let's check out some choices.
Beautyrest Silver Medium Firm – $799
Serta Tamarac II – $279
Stearns & Foster Cassatt Luxury – $2,199
Tempur-Pedic Tempur-ADAPT – $2,099
How to Successfully Shop Black Friday/Cyber Monday Bed Sales

In order to avoid feeling overwhelmed or losing out on what you wanted most, there are two tips that can help you successfully save during Black Friday and all the mattress sales:
Know what you're looking for.
Research in advance!
This is definitely a situation where preparation is the key to success, and you won't want to wait until the last minute. Even 20 minutes of research can pay off when it comes to finding out store hours, deal terms, or online Black Friday sale hours. You probably don't want to be scrambling to read through the product description as stocks fly off the shelves.
Luckily, there are tons of reviews out there that you can read ahead of time and manufacturers often list their upcoming deals, especially if you are on their email newsletter.
Consider Your Black Friday Budget
Whether you are pinching pennies, looking for the best deal possible this Black Friday, or if you have a few more dollars to spend, the mattress marketplace is so vast that you can find something comfortably in your range.
Looking for ultra budget? You might try a retailer like Amazon, who is attempting to corner the niche. These can be great beds for kids or guest rooms if you only need to use something part-time or are planning to upgrade in a few years.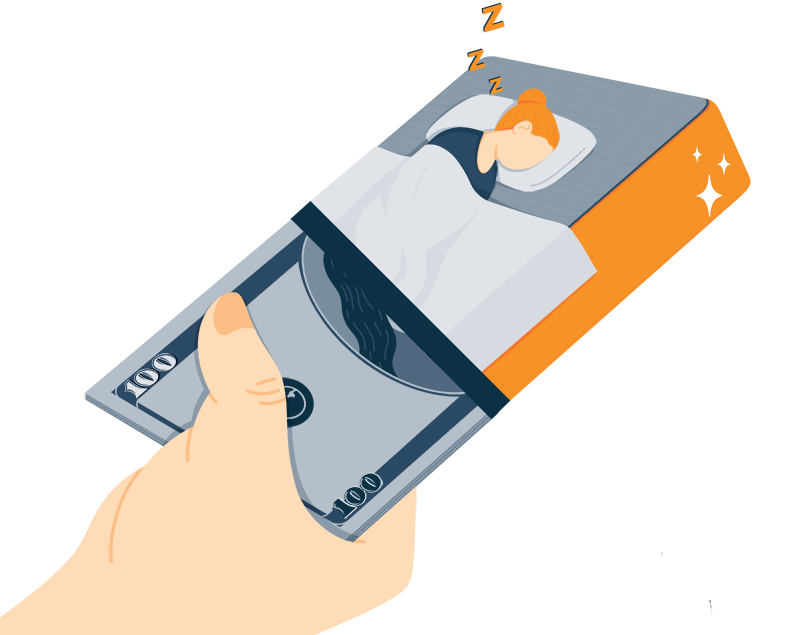 Then there are the direct-to-consumer online retailers, like those in the chart above, who tend to provide amazing products at a fraction of the price since they don't pass along the cost of high overhead.
But if you have been looking for the right moment to jump into the true luxury bed niche, with brands like Tempur-Pedic, Serta, or Sleep Number, this might be the perfect time. After all, who doesn't love a Black Friday bed sale on luxury brands?
Remember – sometimes quality is worth spending a little more, especially during a Black Friday sale. Buying a bed is a long-term investment and you'll want to make sure it holds up for the long haul – so find a great mattress sale out there!
Research Your Black Friday Mattress Needs
Whether shopping in-store or online, make sure that you are going to get exactly what you need by researching what you actually need.
Below is a quick list of things to keep in mind while you sift through all the mattress sales.
Sleeping Position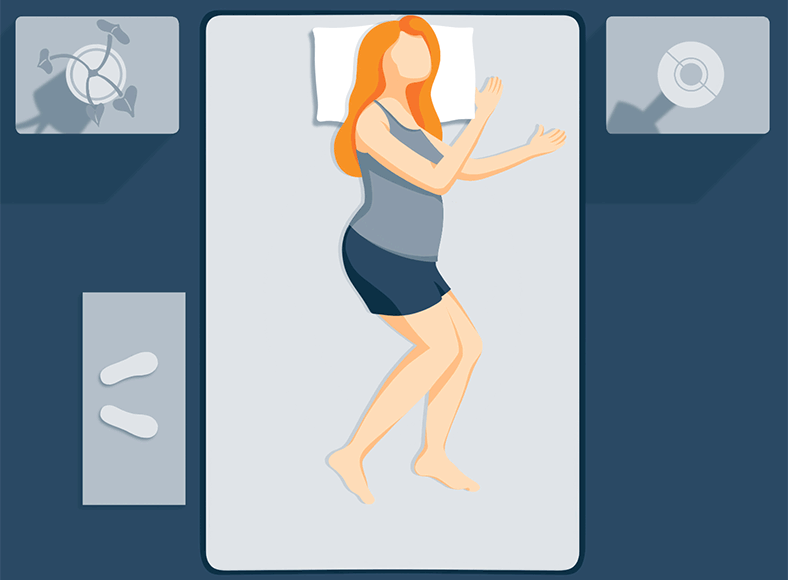 A surprising amount of people do not know how important your preferred sleeping position is for choosing the best mattress for a great night's sleep, whether on Black Friday or any other time of year.
Are you a side sleeper? You'll likely need something on either the medium or soft side of the spectrum in order to promote adequate spine alignment and provide pressure relief for the curvier areas of the body.
Are you a stomach sleeper? You may find that your best nights are spent on a firmer, more supportive mattress. A medium or medium-firm can also work for this group; it depends on body type weight.
Are you a back sleeper? This is one of the most subjective positions, so think about when you've been on a mattress you enjoyed. What did it feel like? Soft, medium, or firm?
What about combination sleeping? If you roll around during the night or like to mix it up, a medium or medium-firm mattress may give you the most variety and comfort.
Firmness
Just like we mentioned in the previous section, selecting the firmness has a lot to do with your sleeping position. Make sure to look for a blend of both comfort and support, as both are extremely important for staying healthy. Don't rush this aspect just because it's Black Friday and you see a great sale – make sure it's right for you.
Different materials are sometimes thought to correlate with specific firmness levels. But the truth is that you need to check with the manufacturer to see how the firmness is rated. There are many techniques that companies skillfully deploy in order to vary the feel of their beds.
However, if you are not sure which feel really suits you, you can always shop for a dual-sided mattress and test out two feels in one bed!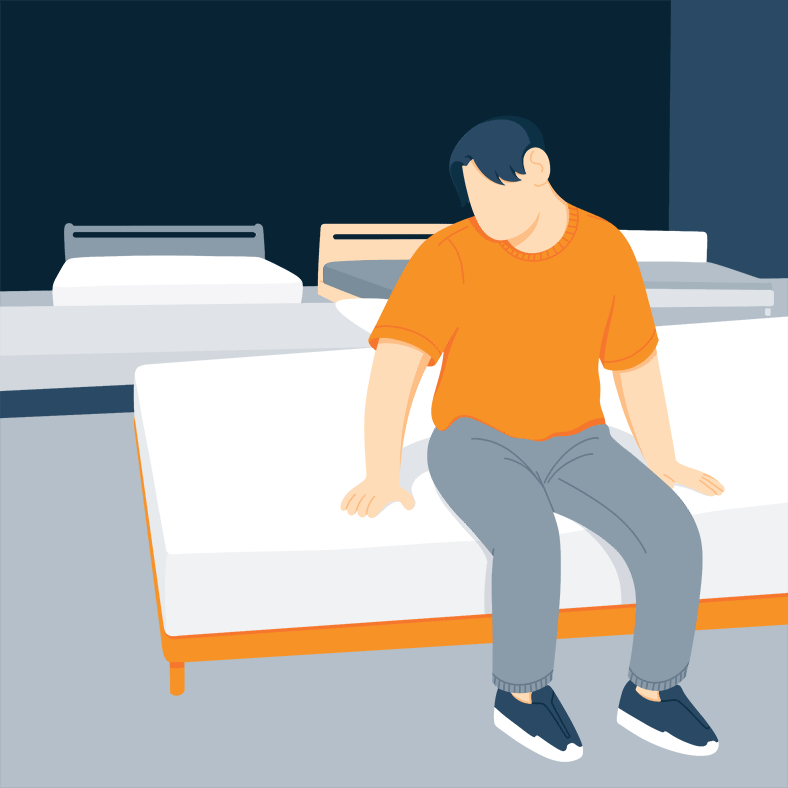 Cooling Capabilities
Are you a hot sleeper? You might find more comfortable nights by choosing a proven cooling mattress this Black Friday.
While some of these beds are cool to the touch due to the use of phase-changing materials, others work to funnel heat away from the surface layers to create a temperature-neutral environment.
From the use of gels to unique constructions (like open-cell design or strategic layering), the top cooling companies have taken modern bed design to a new level. If cooling is on your "must-have" list, be sure that you know exactly what to expect before purchasing.
Motion Transfer
Motion transfer can be crucial to those among us with partners, children, or pets that climb into bed and try to get comfortable during the night. Light sleepers know that even the smallest tossing and turning can be disruptive, but luckily there is a solution.
While most modern beds make an effort to curb motion transfer, memory foam is often hailed as the material that beats out the rest in this area. Read through reviews or watch YouTube videos to see how the motion transfer test works on individual beds.
While quite springy, some latex mattresses also do a great job of motion isolation. However, if innerspring is more your style, choosing a pocketed coil design can significantly reduce motion traveling across the sleep surface.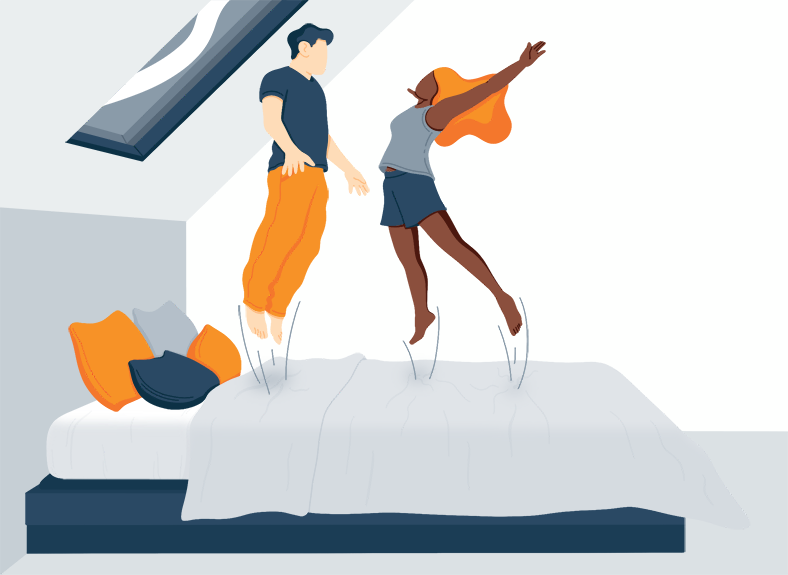 Edge Support
If you share your mattress with a partner, or the pets or kiddos sometimes climb into bed, solid edge support may be at the top of your search list. Even if you like to sit on the edge of the bed while waking up or getting ready in the morning, a strong perimeter can be an exceptional feature for a mattress. Some manufacturers claim that good edges make for a more durable bed, which is another great reason to look for this feature.
If edge support is a priority (like it is with many sexually active mattress seekers), try looking for a reinforced edge design. Sometimes this is accomplished with foam rails or reinforced springs.
It should also be noted that some brands have sturdy edges without reinforcements. Our reviews should help shed some light on how they perform.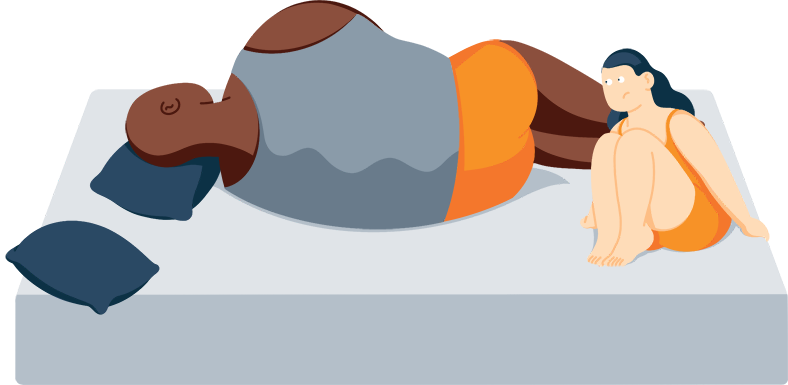 Sizes
It may seem obvious, but nail down which size you need before hitting the stores or e-commerce sites for Black Friday or Cyber Monday.
Are you looking for a Twin or Twin XL for a new big kid bed? A Full for a growing teen? Or a comfortable standard Queen size? Partners who like extra room to spread out may opt for a King or California King size.
There's something for everyone, even those who need a custom product like an RV mattress size for the road warriors among us.
If you are not sure which size you need, measure your frame or the space you are looking to put your new bed on to identify the correct dimensions.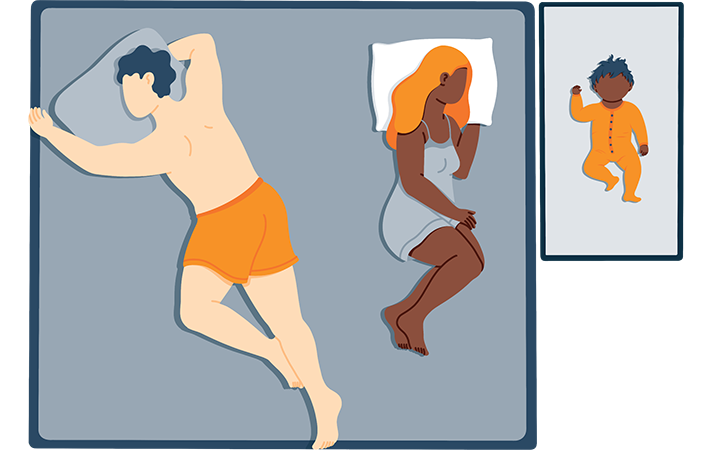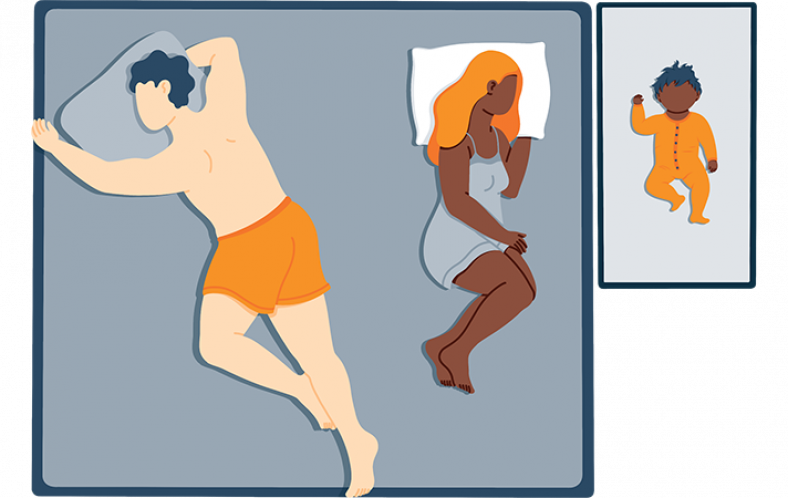 Think About Material Type
Memory Foam
Innerspring

Latex
Hybrid
Look at Mattress Sale Brands that Fit Your Needs
Now, it's time to put it all together. Once you know what you want, go in search of a brand that will give you what you are looking for.
While there will be many advertisements floating about, the good news is that the top mattress companies have found a way to communicate the most important things about their brands. Whether it is cooling, a special firmness, or a bed brand that caters to athletic types, the marketing should adequately communicate top needs to their target demographic.
Be mindful, keep those eyes peeled, and you should find a great solution.
Digging around on the brand's website in their product, FAQ, and additional reading sections is a great way to find out more. Many online brands have sustainable initiatives or give to charities, which is a great thing to look into as well.
If you are exceptionally eco-conscious, look for organic mattress certifications from GOTS, USDA, or GREENGUARD.
Check Black Friday Trial, Warranty, and Return Policies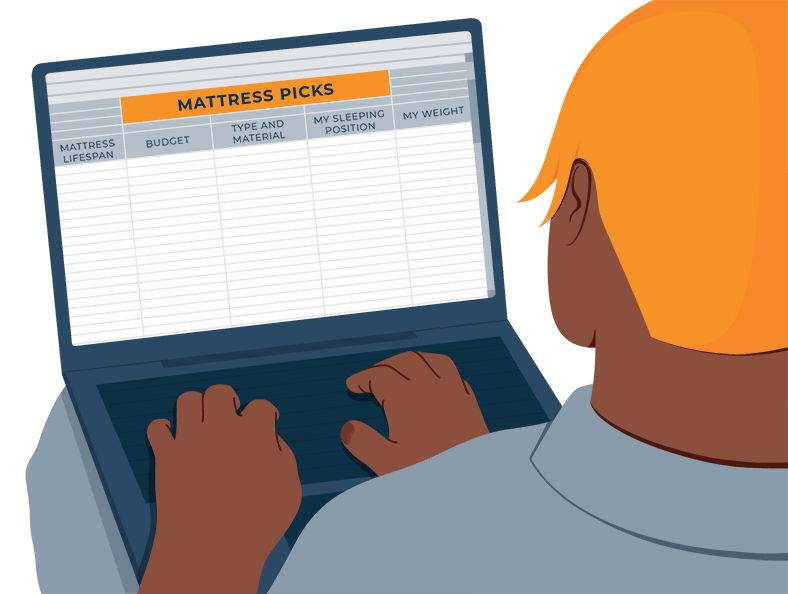 Even though your research should lead you to a successful purchase, it is always best to be prepared. Be sure to complete a thorough investigation of brand warranties and trial/return policies, as well as the shipping or delivery terms – this is crucial when shopping for a mattress on Black Friday.
Reputable companies will have this information readily available on their website and in their information booklets. If the terms are not easy to understand, remember that you can reach out to a support specialist that can clarify the information.
Just make sure you know what you are getting into before handing over that hard-earned cash. No one wants to end up with a sagging mattress that they are stuck with for a few more years and unable to return.
Black Friday and Cyber Monday shoppers should be extra cautious, as sometimes deep sales can have fine print that is more restrictive than usual. However, a good guideline to look for is a minimum 10-year warranty and 100-night sleep trial.
Remember the Bedding Accessories on Cyber Monday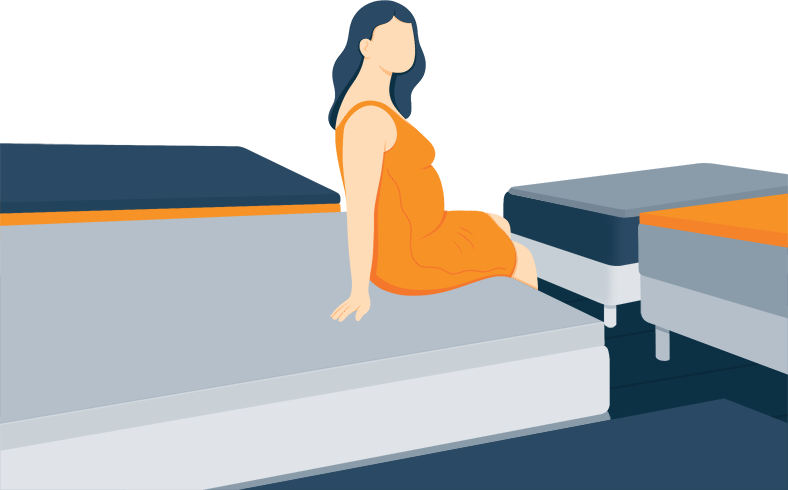 Don't forget – while you update your bedroom, it could be time for a host of bedding accessories, such as a set of comfy new pillows.
If you have been eyeing a new mattress topper, check with a few manufacturers to see how their sales are going and if now is the time to invest. Although, with a brand new bed, you may not need that new pad.
Regardless, a new set of sheets may be the change you need to ring in the new year, thanks to Cyber Monday.
However, if you are trying to prepare for the holidays and attempting to capitalize on the space in your home, perhaps you are in the market for a great air mattress. With guests in and out this winter season, it might just be a lifesaver to have around.
Black Friday Sales – Frequently Asked Questions
Is Black Friday a good time to buy a mattress?
If you love deep deals and the free shipping that many retailers provide, it just might be one of the best times of the year to buy. Whether as a Christmas gift or a personal purchase, you may not find a deal quite as good as those during this weekend. And while Black Friday is a great time to buy, Cyber Monday can be just as good, if not better!
Where are the Mattress Firm sale ads?
If you are looking for a furniture deal or bed set from retailer Mattress Firm (which acquired Sleepy's a few years back) on either Black Friday or Cyber Monday, you may be surprised to hear that the company filed for bankruptcy this fall. They are not closing every store, but double-check before heading down.
Conclusion
We hope this guide has helped you understand everything you need to know about shopping smart this Black Friday and Cyber Monday season so you can be relaxing in style and within budget just in time to enjoy the rest of the year.
With a little perseverance, research, and basic knowledge about what you want and need, you are poised to make a great, long-lasting purchase, whether it is for you or a gift for a loved one.
Remember – we love to hear about shoppers' experiences. If you decide to pick up a mattress this season, or you have in the past, drop us a line and let us know which brand you went with and how you fared!
Our team covers as many areas of expertise as we do time zones, but none of us started here as a so-called expert on sleep. What we do share is a willingness to ask questions (lots of them), seek experts, and dig deep into conventional wisdom to see if maybe there might be a better path towards healthy living. We apply what we learn not only to our company culture, but also how we deliver information to our over 12.7M readers.
Sleep research is changing all the time, and we are 100% dedicated to keeping up with breakthroughs and innovations. You live better if you sleep better. Whatever has brought you here, we wish you luck on your journey towards better rest.