Transparency Disclosure – We may receive a referral fee for products purchased through the links on our site...

Read More

.
Are you wondering how to protect your crib mattress? From spit-ups to blow-outs, life with a baby is messy. It's not a question of if but rather when these messes will happen—so it's wise to be ready.
Think of these pads like a bib for your baby's bed. Aside from extending the life of your crib mattress, they also may help to protect your baby from allergens like dust mites and other irritants. And best of all, they make those midnight clean-ups a whole lot easier.
Keep reading to learn all of the benefits and to see our top-rated picks for crib mattress pads.
7 Top-Rated Crib Mattress Pads Review
SureGuard Mattress Protectors –
Editor's Choice
9 size options
Cotton Terry surface
100% Waterproof
Hypoallergenic
GREENGUARD Gold certified
From everyday liquids and stains to mildew, mold, and other allergens, this 100 percent waterproof cover is designed to offer the ultimate protection.
The cotton surface is thin and lightweight with an expandable skirt, designed to fit under any size or style of fitted sheet. It is machine washable and has been tested and certified to be free from harmful toxins.
Size: 52" x 28"
Waterproof
Washing machine and dryer friendly
Soft knit top with quilted filling
Repels stains
Secure fit
Sealy's Stain Protection Crib Mattress Pad is our choice for 'Best Affordable'. This product offers a very competitive price point without skimping on the necessary features to keep your baby and their crib feeling and looking good.
The pad is designed with a soft knit top and quilted filling, while also providing a secure fit for added safety. The pad's stretch skirt easily fits underneath your baby's mattress, while elastic edges hold everything in place.
When it comes to babies, accidents and messes are bound to happen, which is why this pad is smartly constructed with both waterproof protection and stain repelling technology. Plus, with your busy schedule, you'll want to have something that's easily washable, so you should be pleased to know this product is both washing machine and dryer friendly.
Plus, the pad's lead-free material ensures your baby sleeps healthily.
Little One's Pad –
Dryer Safe
Size: 27″ X 39″
3″ or 5″ Thick
100% Waterproof
Designed for the pack n play and portable cribs
Are you tired of low-quality protectors that shrink or tear after the first few washings? This premium pad was thoughtfully crafted to offer long-lasting durability and protection in an easy to clean design. Even after multiple cycles in the washer and dryer, this product should withstand the test of time.
Made with four layers of high-quality and non-toxic materials, this Little One's Pad is designed to offer comfort and protection. After consulting with chiropractors and pediatricians on safety, this cover was created with just the right amount of filling and finished with a soft, quilted top layer.
Milliard –
Best Non Slip Cover
Size: 52″ x 27″
2″ Thick
100% Waterproof
Hypoallergenic
CertiPUR-US certified
Rather than wrapping around your mattress, this topper is designed to sit on top of it. With 2 inches of premium density memory foam, this topper should retain its shape for years to come. Ventilation holes are included for better airflow, and the waterproof cover should protect against accidental spills and leaks.
The memory foam materials are designed to cradle tiny bodies for all-over comfort and improved sleep. Please note that soft surfaces are not safe for use with young babies due to the risk of SIDS. Always consult with your child's pediatrician before using a soft topper in your crib.
Size: 28″ x 52″
100% Polyester
100% Waterproof

Soft quilted filling
If you're already a fan of Carter's for their high-quality baby clothing and products, you may love this fitted pad that fits standard crib mattresses.
The waterproof polyester surface is designed to offer a barrier between the mattress and fitted sheet. When it comes time for cleaning, you can simply throw it in the washer and dryer.
Sweaty Tots –
Best For Keeping Cool
Cooling Quilted Bamboo & Terry Fabric
9″ Deep Fitted Skirt
Quiet & 100% Waterproof Material
Hypoallergenic
OEKO-TEX Standard 100 Certified
For accidental spills, this waterproof cover offers protection while keeping your munchkin cool and comfortable. The hypoallergenic material should ward off bed bugs and dust mites, making this a welcomed product for a variety of families.
This machine-washable and dryer-friendly pad fits many standard-size play yards, letting you look after your little one with ease.
Margaux & May –
Best Bamboo
Size: 28″ x 52″
Bamboo rayon fiber terry cloth
100% Waterproof
Hypoallergenic
If you're looking for the ultimate in luxury and protection for your baby, this ultra-soft pad by Margaux & May features four premium layers and a quilted top made from bamboo rayon. This protector is constructed with strong, reinforced threads so you should be able to wash and dry it over and over again without having to worry about rips and tears.
The quilted terry top is crafted using plush materials that shouldn't make any noise so your baby can sleep undisturbed. The elasticized fabric is designed to create a snug fit for safety and to prevent bunching overnight. This hypoallergenic and bacteria-resistant surface should provide a comforting layer of protection for your baby so you can sleep worry-free.
When it comes time for cleaning, this machine washable and dryer-safe product should be hassle-free. The 52-inch x 28-inch size is designed to fit most standard size cribs.
Crib Mattress Pad Buying Guide
Babies spend a lot of time sleeping in the first year of life, and that means a lot of opportunities for messes in the crib. Considering the crib and mattress are two of the bigger ticket baby items, it's a good idea to protect them. That's why a mattress pad is a must-have for every nursery.
Baby Mattress Pads Overview
Aside from protecting your baby's mattress, these covers can also offer protection for your little bundle of joy. It's important to protect your infant from toxic substances and potential allergens, and many of these products are designed to be hypoallergenic. Another bonus is that they add a thin layer of comfort without compromising safety (blankets, pillows, and bumper pads are not recommended).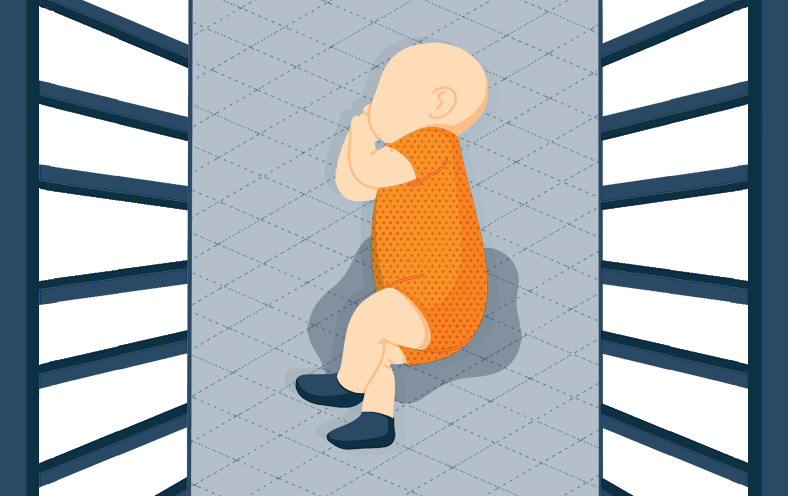 Cot Bed Protector Types
There are different types of pads available, each with pros and cons. Regardless of which type you choose to go with, remember to always use it underneath a fitted sheet. The American Academy of Pediatrics has issued recommendations for SIDS prevention that include nothing but a fitted sheet should be in contact with your baby.
Mini pads cover just one area of the bed for limited protection. These are smaller and can be washable or disposable.
Fitted is the most common format you'll see. These look like thicker versions of fitted sheets and feature the same elasticized borders to secure them tightly to the mattress. Many are waterproof and have the slightest bit of cushioning for added comfort without compromising safety.
Toppers are another option that can be used on top of the mattress (but still under the fitted sheet). These usually have a separate cover that can be removed for washing. Be advised that many toppers feature a layer of comfort foam or other material that is only safe for use in older babies and toddlers.
Bed Pads for Crib Safety
To keep your little one safe, look for products made with non-toxic materials and with safety certifications tested by a third-party. Be sure to choose the right size for your crib bed and follow instructions to ensure a secure fit. For newborns and younger babies, it is best to avoid toppers or thicker options that have extra cushioning.
Crib Mattress Protector Key Considerations
Just like every other item you purchase for the nursery, there are a number of considerations to keep in mind as you shop.
Waterproof Covering
Spit ups, leaky diapers, and spilled milk are bound to be in your future. Rather than ruining your mattress or having to search for stain removal tips in the middle of the night, be prepared for those messes in advance. One of the must-have features for every crib pad is being waterproof.
Those accidents will seep through the top sheet and into your child's bed—an expensive and frustrating mistake. But, you can avoid this by having a waterproof cover that acts as a barrier between those liquids and the bed. It's also a good idea to purchase a two-pack or buy an extra pad so you have a back-up while one is in the washer.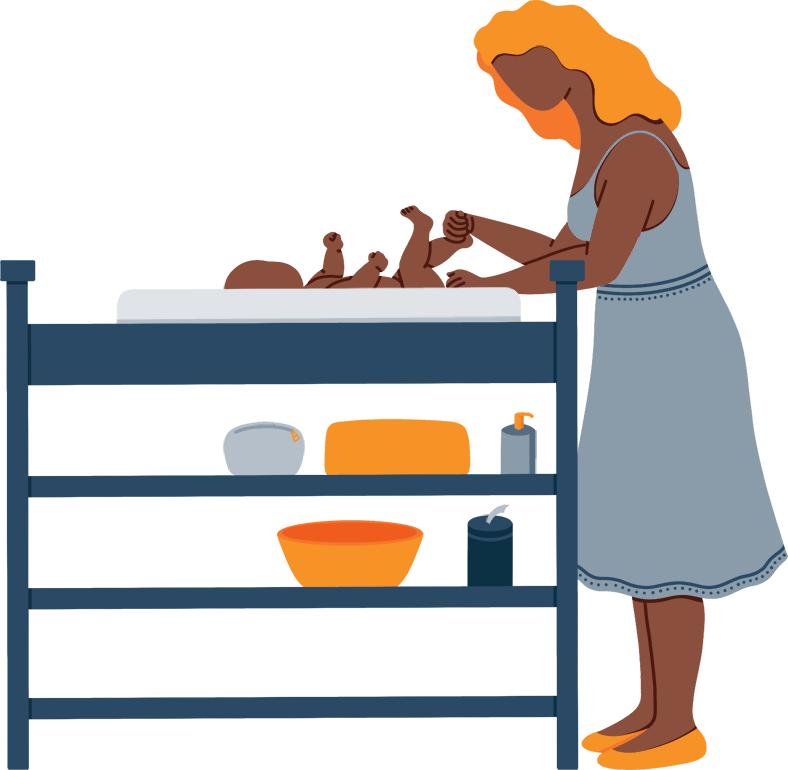 Organic Materials
If you're worried about potential toxins, the best solution is to purchase a product made with organic materials for peace of mind.
Cotton
Cotton is a good material for babies because it is soft, breathable, and hypoallergenic. It also tends to be more durable than other materials, so it can withstand lots of washings.
Bamboo
Bamboo is also a great choice for little ones thanks to being naturally antimicrobial and hypoallergenic. It is eco-friendly and sustainable, lowering that tiny carbon footprint right from the start.
Sizing
Be sure to double-check the size of your crib before making your final purchase. Most products will have the size recommendations listed for your convenience.
Warranty
A warranty can offer peace of mind since this is something you will be using for at least a couple of years (possibly longer if you have multiple children).
Baby Mattress Covers Care
It's best to follow the manufacturer's recommendations when it comes to maintenance and care. This will tell you how frequently to wash for regular use as well as how to care for the cover when it becomes soiled.
In some cases, spot cleaning may be all that's needed. But for bigger messes, the cover will need to be properly washed and fully dried before using again.
Cleaning Tips
Infants are much more sensitive to toxins, so it's important to use cleaning products that are marked safe for use with children. Many spills can be cleaned using soap and water or a mixture of baking soda and water. Many natural cleaning products are now available that are ideal to use in situations like this.
When it comes to cleaning the cover, scent-free, baby-safe laundry detergent is best. Fabric softeners and dryer sheets are not recommended with babies because of their chemical properties. Always be sure that the pad is completely dry before putting it back onto the mattress.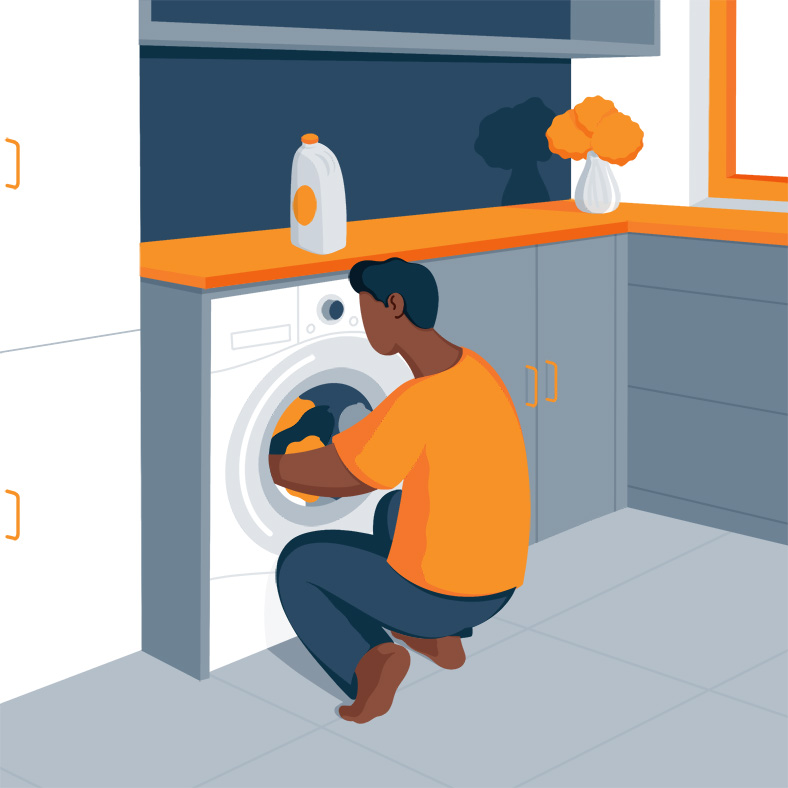 Infant Mattress Pad Pros
There are so many good reasons to use a protective cover, but the biggest two are to protect the mattress and your baby.
Protection Against Bugs and Allergens
While those little immune systems are still developing, it's important to keep your baby safe from potential allergens. Dust mites, mold, mildew, and others are commonly found in bedding and the bed itself when it isn't cared for properly. Cleaning the mattress regularly is important, but a cover can add an extra element of protection too.
Some products are antimicrobial, offering protection against bacterial growth (which can happen in moist environments). Many are also capable of protecting the bed from bed bugs for extra peace of mind and to avoid needing more than one cover.
Get More Info: How to Get Rid of Dust Mites in Your Bed
Keeping Liquids Away
Many pads are water-resistant or fully waterproof. This is important for extending the life of your baby's bed and ensuring that it doesn't become contaminated by bacteria or mold due to excess moisture. To promote health and safety, your baby's sleeping space needs to be kept clean and dry.
These materials are often moisture-wicking, which has the added benefit of keeping your baby dry. This can be very helpful when it comes to keeping your little one asleep at night.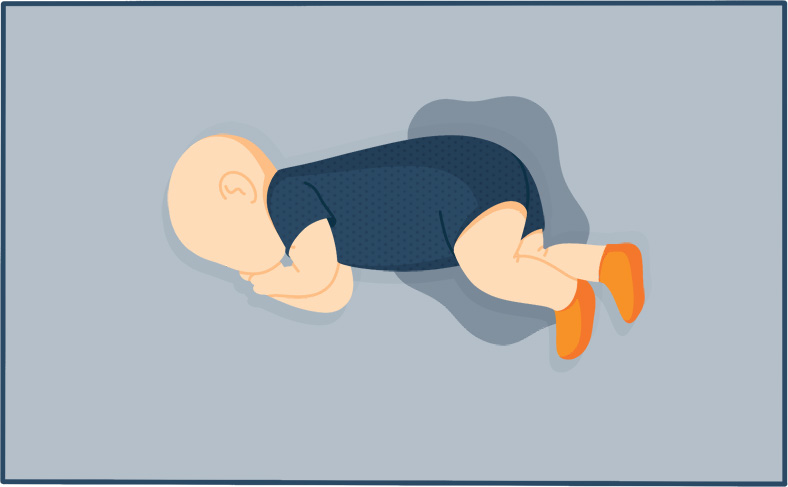 Shorter Cleaning Times
These protective covers can be a lifesaver when it comes to those middle-of-the-night messes. Instead of having to spend time trying to clean the whole bed, you can simply toss the sheet and cover in the washing machine. This cuts down on cleaning times significantly.
Unfortunately, it can still take up to an hour or longer to have your pad clean and dry, which can be a big problem overnight. We recommend having at least one backup pad and sheet.
Conclusion
A crib mattress pad is a must-have item to protect your baby's bed (and your sanity when it comes to clean-ups). Messes will happen, so it's a good idea to be prepared. This item is affordable; buying a new mattress isn't.
Keeping your little one safe from allergens and irritants is much easier when you have a protective cover that can be regularly washed. And when those inevitable leaks and spills occur at 3 AM, you'll be glad you bought two pads so you and baby can quickly get back to sleep.