Transparency Disclosure – We may receive a referral fee for products purchased through the links on our site...

Read More

.
You took your time choosing the perfect name, nursery colors, and even pacifier brands. Now comes one of the most important decisions for your baby & child —the crib.
For most new parents, choosing the place your little bundle of joy will lay their head is not an easy feat. There are measurements to be taken, health & safety precautions to consider, and of course one of the biggest factors of all…price!
Choosing the best baby cribs may seem like a daunting task, but it doesn't have to be. We've done the research for you, analyzing some of the best brands to find the safest, most convenient, and budget-friendly options available for your family & home needs.
9 Top-Rated Baby Crib Reviews
Delta Children Twinkle 4 in 1 –
Editor's Choice
Convertible crib
Non-toxic construction
Made from recycled materials
Waterproof
Sustainable New Zealand wood
The Twinkle 4 in 1 crib from Delta Children is our pick for Editor's Choice. The product can grow with your baby as it converts from a crib to a toddler bed, daybed, and full-size bed. Parents can also adjust the mattress height to three different options for when the baby is able to stand.
For added convenience, the company designed this crib to feature a waterproof vinyl cover, which allows it to be both hypoallergenic and easy to clean. Parents also have the option to purchase just the crib or the crib and a mattress.
Why we love it
The non-toxic design helps ensure that your little one remains safe and is not exposed to any harmful substances. 

Furthermore, the brand goes above and beyond to protect the planet; the crib's durable fiber core is made from recycled bottles.
DaVinci Colby Low-Profile Crib –
Best 4-in-1 Convertible
Made of pine
Available in four colors
GREENGUARD Gold certified
Low-profile design
Parents of all heights should appreciate the Colby crib from DaVinci, our choice for the best 4-in-1 convertible baby crib. This product features a convenient low-profile design, making it easier to get your baby in and out of their bed without any strain on you or your partner.
The Colby is available in four colors, allowing parents a pleasant range of options to match their baby's bedroom decor. The bed comes in grey, grey and white, navy, and pink.
This convertible crib transitions into a toddler bed, daybed, and full-size bed. The crib's convertible design allows you the flexibility to adjust the product as your baby grows.
Why do we love it?
The Colby is GREENGUARD Gold certified. This certification means the crib meets rigorous safety standards for extremely low emission levels. 

The crib is lead and phthalate safe, and the bed was finished in a non-toxic painting process. 
Dream on Me 7-in-1 Baby Crib –
Best Overall Convertible
Pine wood
Six colors
Four adjustable heights
7-in-1 design
The Dream on Me Violet was built with growing babies in mind. With four adjustable height settings and easy conversion into a toddler bed, daybed, twin (with or without footboard), and full size bed (also with or without footboard), you are getting seven convertible beds in one!
The solid pine wood finish is both simple and elegant, making it a welcome addition to any nursery decor. With six available finishes, this crib will fit into most color schemes or themes.
Dream on Me beds are designed with U.S. safety standards in mind, meeting or exceeding CPSC and ASTM standards and free from BPA, lead, phthalates, and latex.
The Violet's ergonomic design is well suited for accommodating growing babies and children while offering functionality and maximizing safety.
Reviews on this convertible home model say it is easy to assemble, sturdy and provides exceptional quality at an affordable price.
Storkcraft Baby Crib (Convertible) –
Best Changing Table
Pine and composite
Three colors
Three adjustable heights
4-in-1 design
The Storkcraft Portofino convertible crib conveniently comes with a changing table attached, making this an excellent choice for homes with limited space. The changing table has plenty of built-in storage, featuring three drawers and three shelves. This model even comes with a one-inch vinyl changing pad to keep your baby comfortable during those nighttime diaper changes.
The changing table can remain attached as a crib, toddler bed, and even as a daybed, separating only for the full-size bed conversion with the versatility that will take your little one from infancy through adolescence.
The sleek, modern design can be easily paired with most nursery decor and truly could be the only bed your child will ever need.
With a non-toxic finish and stringent safety standards that meet or exceed federal regulations, Storkcraft offers safety and peace of mind for concerned parents.
This beautiful convertible crib offers convenience, functionality, and seamlessly fits into any nursery (even those tight on space).
Dream on Me 5-in-1 –
Best for Safety
New Zealand pine wood
Nine colors
Four adjustable heights
5-in-1 design
Safety is a high priority for all parents, especially for those with newborns. The Dream on Me Ashton scores high on safety standards in design and by meeting or exceeding federal standards, including ASTM and CPSC. It has also been tested for lead and other toxic elements.
The 5-in-1 convertible design can transform from a crib into a toddler bed, daybed, and full-sized option. The non-drop, stationary side rail ensures your little one should be free from harm, and an optional toddler side rail (sold separately) can be added as an extra measure once your baby graduates into a "big kid" bed.
With a stylish, rugged look, this durable piece of furniture can grow with your child through every stage.
Parents love that the Ashton sits low to the floor, making it easier to reach in and pick up a sleeping baby. Product safety and versatility also are top features that make this a great choice.
Dream on Me 2-in-1 Birch Crib –
Best on Wheels
Can fold flat for storage
Locking, commercial size wheels
Birchwood frame
Available in three colors
An easily moveable crib helps parents relocate their baby's crib to different rooms in the home, saving them from heavy lifting. The Dream on Me 2-in-1 Birch Crib provides this by incorporating heavy-duty commercial-size wheels at the bottom of the product. For added safety, the wheels come with a locking mechanism to make sure the crib stays put.
The Dream on Me crib is available in three color choices, including natural, cherry, and white, all of which should nicely complement most bedroom aesthetics. Additionally, the birchwood frame adds a nice, classic touch to the crib's appearance.
Why we picked it?
Even though the wheels are a major selling point, we think you will also enjoy the convertible design. More specifically, the crib's 2-in-1 construction allows it to be folded flat for easy storage, which should benefit families with limited space.
Guava Family Baby Travel Crib –
Best Portable Design
Zipper door
15-second setup
Backpack travel bag
Lightweight
GREENGAURD Gold certified
The Lotus is a truly unique choice for families on-the-go who are looking for a light-weight, portable option for overnight sleep, travel, or wherever life may find them. This easy-to-pack design turns into a mini backpack, making it easy to transport. It is also the only play-yard that has a Greenguard Gold Certification for being toxin-free!
With a thick, soft foam mattress, children ages 0-3 should enjoy a great night's rest or feel comfortable for hours of play. One of the most convenient features is a quiet side-zipper door that allows parents to nurse or cuddle babes to sleep, then zip it closed for safety.
The mini Lotus weighs in at only 13 lbs and can be set-up in under 15 seconds, making this a worry-free choice travel crib that's convenient.
Parents love the Lotus, deeming it an "everywhere" travel crib made for everyone.
Babybjorn –
Great for Travel
Lightweight
Easy setup
Travel bag
Waterproof mattress cover
The Travel Light Crib makes sleeping convenient and easy for busy parents who need a portable option for children ages 0-3. Little ones should feel right at home having a familiar place to rest their heads no matter where they are. The sturdy, light-weight design easily folds up and can be set up with one simple movement.
The airy mesh fabric sides are breathable and see-through, making this a great place for sleep or play. Many parents said they loved the high quality of design, the thick, plush mattress, and the Oeko-Tex safety certification this travel crib offers.
While some parents find the height challenging for laying down a sleeping baby, having taller sides makes this an excellent option for preventing growing toddlers from climbing out.
One of the best features of the Travel Light is that it packs up into a mini smart-design travel bag that easily allows for storage, transport, and traveling by car or plane.
Dream on Me 3-in-1 –
Best Greenguard Certified
3-in-1 convertible design
Wood frame
10 color options
JPMA certified
Greenguard Gold certified
Dream on Me brings safety to the forefront with their Alice 3-in-1 convertible crib. This product boasts multiple certifications, including Greenguard Gold and JMPA. The crib also meets strict safety standards set forth by the CPSC and ASTM, and it's been tested for lead and other toxic substances.
The Alice crib features a wood frame built with New Zealand Pinewood. Parents can choose among ten color options, including black, cherry, espresso, french white, grey, natural, olive, pebble grey, steel grey, and white. The abundance of options lets parents find the color that best matches the baby's room aesthetic.  
Why we love it
The multiple safety certifications help ensure that the crib your baby sleeps in is a safe and secure environment.

The crib's 3-in-1 convertible design promotes more long-term use, as it can be converted from a crib into a mini day bed and twin-size bed. 
Why Should You Own A Crib Bed?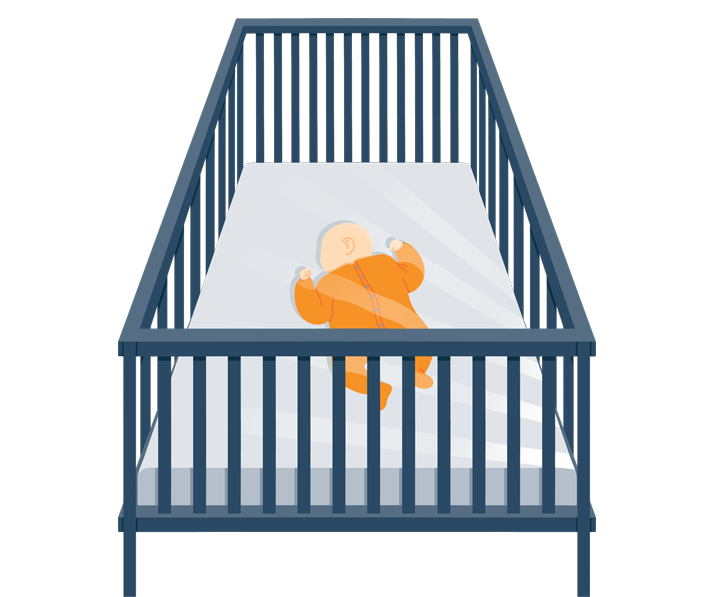 Everyone needs sleep, but those precious hours of shut-eye are especially crucial for babies' health and their developing brains. In the first few months, newborns spend more time asleep than awake, so deciding where your baby should sleep is especially important.
One of the American Academy of Pediatrics' (AAP) home safety recommendations for sleep is that all babies share a room with their parents for the first 6 months, or ideally, for the first year. Since 2011, new federal guidelines were also put into place regarding crib safety that included prohibiting drop-side rails, strengthening crib slats and mattress supports, and improving hardware quality.
In order to follow these recommendations and keep baby close (who wouldn't want to soak in those adorable sleeping angel moments), many parents choose to start off with a bassinet. While bassinets are smaller and more portable, they don't last forever and once your baby grows a little and is ready for some independence, you'll need to be ready with the best crib for your child.
Some home crib options are convertible and transform to grow with your baby to become a toddler bed, or even a full size bed, saving you future purchases. We'll show you our best crib options for versatility, portability, and a variety of other factors on what to expect, but we'll leave the final decision up to you.
When to Buy a Baby Crib (Check Registry)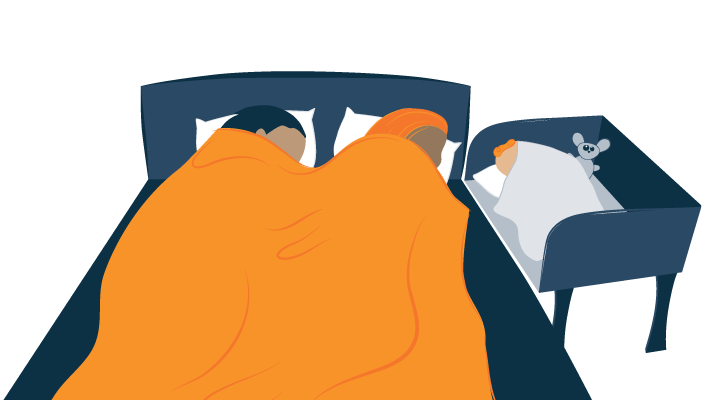 Choosing the best crib for your child (baby or toddler) will take time and thoughtful consideration, expect to start planning well before the arrival of your little bundle of joy. Most parents list the crib on their registry since it is a bigger ticket item that extended family or friends may want to gift to you.
Although starting off with a bassinet in your room is preferable for some, many parents choose to use the convertible crib for naps right away to get babies used to sleeping independently. Either way, it is wise to set up the crib ahead of time.
How to Choose a High-Quality Baby Crib
Check Safety
Stick with newer models that were built after the 2011 safety standards came into effect. Certifications from CPSC (Consumer Product Safety Commission), ASTM (American Society for Testing and Materials), and a Greenguard Gold Certified stamp can also provide extra reassurance that cribs have been rigorously tested for safety and toxicity.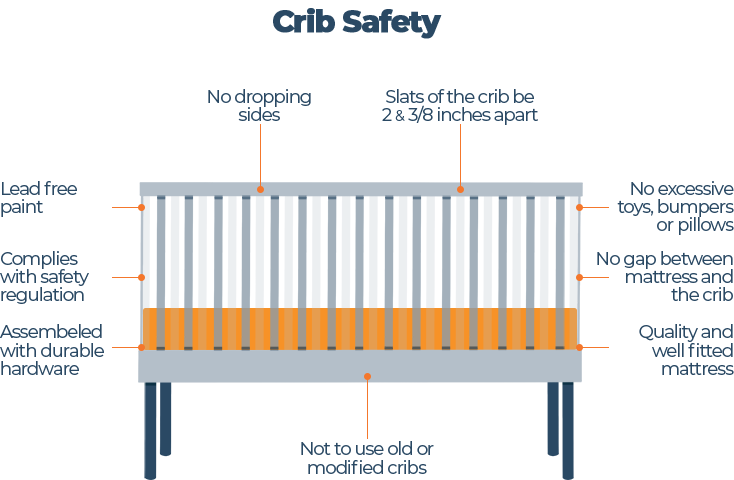 Convenience
Stick with options that are going to make life easier since having a new baby is stressful enough. Look for models that are convertible for child (toddler), light-weight (such as travel crib), easy to assemble, delivered straight to your door, and don't require fancy tools or special hardware to put together.
Budget
Baby Cribs are one of the more expensive purchases you will need to make at first, but thankfully there are many options that should suit any budget, big or small. Keep in mind that you will also need to have a mattress, bedding, and any extras like crib skirts, so factor these in as you are planning your budget.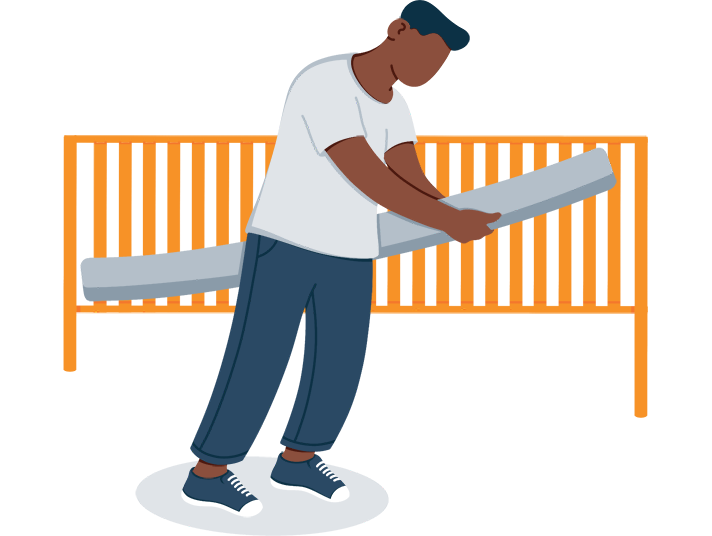 Add-ons
Many convertible models offer additional options like toddler bed rails, conversion kits, or spare parts. While it may be tempting to skip on these in the beginning, by the time you need them, the model may no longer be offered, and you will end up having to buy a whole new bed. Save yourself the headache later on and grab these extras now.
Bedding
When it comes to bedding, keeping it simple is safer and easier on the wallet! A fitted sheet is all you will need in the beginning, as bumper pads and blankets pose safety concerns. Crib skirts and other available nursery decor can add style until your infant is old enough (such as toddler) to sleep with a blanket.
Baby Crib Safety Precautions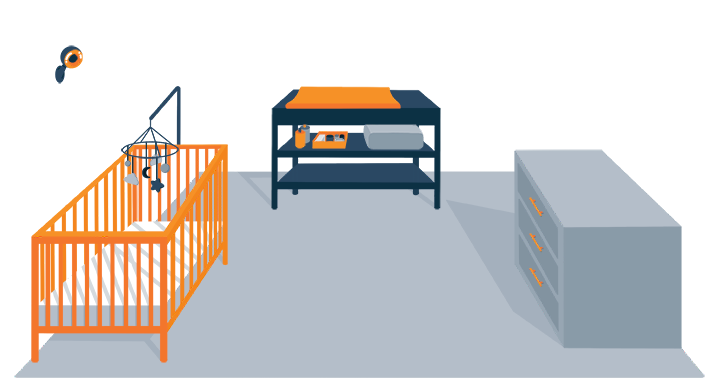 The American Academy of Pediatrics and the Consumer Product Safety Commission have put out guidelines for parents and other caregivers to outline the numerous precautions to consider for safe sleep practices.
The biggest concerns are aimed at infants aged 12 months and less who are at the greatest risk for suffocation and SIDS (sudden infant death syndrome). Always place babies on their backs to sleep unless otherwise directed by your pediatrician. As children grow and are able to roll back and forth from back to belly, you can allow them to position themselves in bed.
Use a firm mattress that fits tightly in the crib with a fitted sheet only, and keep items like toys, pillows, and blankets out of the crib at all times. Keep the temperature of the room neutral. If you are worried your little one will get cold, dress them in layers or use a safety-approved sleep sack according to your baby's age and weight.
Frequently Asked Questions about Baby Cribs
What's the best luxury crib?
Families looking for luxury sleep options for their baby have a list of endless possibilities. Higher-end designs offer features like eco-friendly and organic materials, pod-styles, acrylic sides, and built-in canopies. These models are so posh, you'll wish they came in king-size!
What's recommended for a newborn?
Newborns will feel most comfortable close to their parents, so any safe bed that can be set up in your room should do. Bassinets can cradle your infant for the first few months, but a portable crib or mattress placed in the highest position in a standard model should also be safe places for your little one to sleep.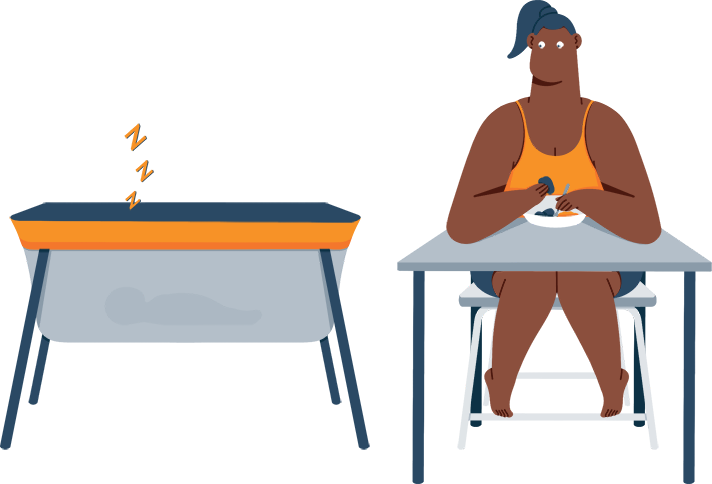 Conclusion
Buying a baby toddler crib is often the first purchase new parents make and also one of the most stressful—but it doesn't have to be! We have done the hardest part for you, so you can curl up on the couch and enjoy the process of shopping for this important item.
Our hours of research on the safest and most economical options will take all of the guesswork out of your decision. We have factored in the reviews from hundreds of parents to bring you the top-rated crib choices on what matters to you the most!
Remember to always do your research, stay within budget, and most importantly, have fun!