Keeping your baby safe and warm at night is typically one of the highest priorities for parents.
The American Academy of Pediatrics doesn't recommend using blankets in the crib because of the increased risk of Sudden Infant Death Syndrome (SIDS). No blankets equals cold baby equals no sleep for anyone.
So now what? Thankfully, innovative designers came up with a solution that is both pediatrician and parent-approved—wearable blankets!
These highly rated sleep sacks are one of the best ways to ensure your baby's safety and keep them cozy so you can all get the peaceful rest you need.
10 Top Rated Baby Sleep Sack Reviews
Woolino –
Best Seller
HIGHLIGHTS:
10 designs
Australian merino wool lining
GOTS certified organic cotton outer
Universal size (2 mo to 2 yrs)
Machine washable
Comfort is an important thing to consider when choosing the right sleep sack. Getting one that isn't comfortable enough could mean your child doesn't get the rest they need which is important for growth and development. The Woolino Baby is one of the best selling sleeping sacks on the market and has plenty of stellar reviews to prove it.
For this, the materials are made from an Australian merino wool lining, along with organic GOTS certified cotton. These could provide enough comfort and help to facilitate rest, which is an important quality to consider. Another important aspect of this is that it comes with double shoulder snaps, a two-way zipper, and closable seat-belt slots, ideal for the ease of convenience it may provide you. This can be used for every season and it's sized for babies 2 months to 2 years old.
Baby DeeDee –
Ideal Features
HIGHLIGHTS:
10 colors
Three sizes
Cotton cover, polyester batting inner
Machine washable
When shopping for a sleeper for your child, you might need something with convenient and ideal features. Finding one that has a variety of details can help to ensure a good fit for your child.
The Baby DeeDee Sleep Nest boasts a fair amount of ideal features you may find enticing.
Coming with this product is an easy breathable fabric made from 100% cotton and quilted duvet material, adding another warm layer to keep the cold off. This can be ideal for temperatures 64-74 degrees Fahrenheit but should fare well in many conditions.
The features included in this are shoulder straps and a reverse zipper, which should add much-needed convenience when setting it up. Two layers of polyester and cotton make up the filling. Be sure to only machine wash this on cold with similar colors and turn it inside out.
Baby Merlin –
Great for Temperature Management
HIGHLIGHTS:
Four colors
Two sizes
Swaddle transition
Jersey, cotton, and polyfil
Breathable
It's important to think about the temperature when considering what to buy. Too hot and your child could feel incredibly uncomfortable, but not warm enough and they might also feel discomfort. Baby Merlin's Magic Sleepsuit aims to amend this problem, making it an attractive product for many.
This product is a little different than the others because it's a sleep suit, not a sack. This suit keeps your baby on their back (and should not be used once your baby can turn onto their tummy with the suit on).
Designed by a pediatric physical therapist and mother of four, this cozy suit is intended to promote healthy growth and development.
The jersey cotton and polyfill layer should provide enough comfort and breathability, keeping the temperature within the optimal range. Three-month-olds are the most prime for this, as it should be used before they start moving more while they sleep.
Nested Bean –
Exceptional Comfort
HIGHLIGHTS:
Nine designs
Three sizes
100% cotton
Weighted pad
Machine washable
If your little one needs a comforting touch to fall asleep, this weighted sleep sack by Nested Bean could give your hand a break! Equipped with just enough weight to mimic your reassuring touch, this design is similar to a weighted blanket for adults—only it's designed for babies!
Depending on your baby's age, there are three sizes with corresponding weights that were chosen using physiotherapy standards for just the right amount of pressure.
Made from 100% cotton, the lightweight and breathable materials should be great for year-round use. The weighted material is a non-toxic poly bead filling (the same that is found in stuffed animals) and is washer and dryer safe.
If you're desperate for some rest, this weighted blanket for babies could help speed things along. Many parents report their little ones sleeping longer in just a few nights. We say—if it helps them sleep safe and sound, it's worth a try!
Love to Dream –
Buyers' Choice
HIGHLIGHTS:
Three colors
Three sizes
Cotton and elastane
Unique arms up design
Machine washable
When deciding on what to purchase, it might help to know what others think about the product. The Love To Dream Swaddle UP is a buyer's choice product for its notable design and security.
Unlike most swaddlers that force babies' arms to their sides or over their chests, the Love to Dream Swaddle UP has patented wings to allow babies to sleep in their preferred position — arms up.
This promotes self-soothing and minimizes the startle reflex. A dual-zipper design is also included to make diaper changes easier in the middle of the night.
The recommended size for this is about 13-18.5 pounds or a medium size baby. It should work well for any infant within that range and last for a long time thanks to its durable materials. Parents looking for these types of features in their child's swaddler may want to consider the Love To Dream Swaddle UP.
Mama Cheetah –
Great Quality
HIGHLIGHTS:
16 Color and Pattern Choices
Four sizes
100% Organic Cotton
Two-Way Zipper
Mama Cheetah's Baby Wearable Blanket offers a quality product at a price that will make mom and dad happy too. This sleep sack for babies comes in four sizes. Plus, the competitive price point should have you returning to this brand as your baby grows.
Parents can choose from an abundance of adorable colors and patterns. From pink roses to grey animals and more, there are up to 16 choices for your convenience. Additionally, you have the option to purchase one sleep sack or a two-pack with several different designs.
Why we chose it
Your baby's health and safety are important, and parents should rest easy knowing this sleep slack is made with 100 percent organic cotton, a breathable material that should help prevent your baby from becoming too hot.

Additionally, this product's two-way zipper, which opens from both the top and the bottom, should make those late-night diaper changes a breeze.
Halo –
Safety Pick
HIGHLIGHTS:
16 designs
Four sizes
100% polyester
Machine washable
When it comes to your child, safety is one of the most important factors to think about before buying any new product for them. It doesn't matter how many features or how soft the materials are if your baby is ultimately at a health risk. Like the others on this list, the HALO SleepSack Micro-Fleece Wearable Blanket puts safety first, giving sleepers more peace of mind when using it.
This uses micro-fleece fabric and 100% polyester, which should be soft, durable, and safe, having a TOG rating of 1.0. It can be used in seasons and climates that are more moderate, helping to keep your child cool in the warmer months. The age range for this is 6 to 12 months, with 26 to 30 inches and 16 to 24 pounds being the most optimal sizes.
An inverted zipper should allow you to quickly and easily change diapers whenever, and it's sleeveless to prevent overheating.
Luvable Friends –
Exceptionally Lightweight
HIGHLIGHTS:
Three pack
Open-bottom desgin
100% cotton
Machine washable
These 100% cotton gowns are like a sleep sack and pajama all in one. Designed to make diaper changes and getting dressed a breeze, there are no zippers, buttons, or clasps.
An elasticized bottom allows for easy access and lets babies kick and move as they please.
This could be a great option for warmer climates or those hot summer nights. If you're worried that your little one may be too cool, this would also be a good option to use under a warmer sleep sack. In this case, diaper changes would be even easier since you'd unzip the sack and not have to worry about all those buttons in the middle of the night.
The best part is this multipack means you can spend less time worrying about laundry and more time soaking in those precious baby cuddles (or catching up on some much needed sleep).
1st Laugh –
User-Friendly
HIGHLIGHTS:
Seven designs
Four sizes
100% cotton
Double zipper design
Machine washable
Sometimes ease of use is an issue, as some brands might be more troublesome than others to properly put on. You might want something that's a bit easier for people to apply, depending on your needs, of course.
The 1st Laugh Muslin Baby Sleeping Sack Bag claims to be user-friendly, which makes it an enticing pick for those in the market for this type of product.
As the title suggests, this is made from soft muslin cotton that is rated at 0.5 TOG. This design should help stay cool while also being warm enough for contentment and calm sleep. The double zippers design also adds to its user-friendliness, allowing you to efficiently change diapers without much trouble.
The recommended age range for this item is 6 to 36 months at 32 to 36 inches. It should be a strong contender for those considering these specific features.
Touched by Nature –
Great Value
HIGHLIGHTS:
Over 40 designs
Four sizes
100% cotton
Machine washable
It's important to keep both value and price in mind if you tend to be more budget conscious with your purchases. Some brands tend to be more expensive than others, which isn't bad on its own but can be a problem if you don't want to spend that much. Touched by Nature Unisex might be perfect for you, as it should bridge the gap between excellent quality and value.
This was created with breathable fibers that are also natural, along with organic 100% cotton that should be soft and durable to the touch. It comes in various sizes, with ranges such as 0 to 6, 6 to 12, 12 to 18, and 18 to 24 months available, allowing you to choose the one most appropriate for your infant. The zipper should also be convenient and easy to use, especially for changing dirty diapers. In terms of value, this comes with many standard features without sliding into the expensive territory.
What's A Wearable Blanket?
To put it in very simple terms, a wearable blanket is basically like a sleeping bag designed for babies. These are a good alternative to swaddling, because they typically allow for more comfort and a bit of space, while also keeping your child safe and secure. Many people prefer these over more traditional methods like loose sacks.
Consider a wearable blanket if you want your child to have some movement and be warm but still be safe. There are many different types so be sure to research which ones are right for your baby.
Sleep Sack Buyer's Guide
Size
The size will determine what is going to fit your baby, so it is imperative that you find out which one is best. Typically, manufacturers list size in terms of the age of your baby, their weight, or their height. Knowing this information can help save a lot of frustration down the road.
Types of Sleep Sacks
Toddler Sleep Sacks
Sleep sacks made for toddlers are usually a good fit for children that are able to stand and walk on their own. These generally have holes at the bottom where the feet go, allowing them to not trip over themselves. Children not ready to walk can wear these as well but they may not get the full benefit that walking allows.
Baby Sleep Sacks
These are made with newborns in mind, typically fitting babies that are 0 to 18 months old. These types of swaddlers will be snugger and resemble much more of a sack, so as to keep them in place during sleep. You'll need to be aware of when it's time to transition from this to something more suitable for their age.
Materials
Materials are important to note because different types have different purposes. Some are better made for a specific type of season, while others can potentially handle all four seasons. Knowing what your model is made out of can tell you what to expect when in use.
Features
Straps
Straps allow you to adjust your product, helping to give it a better fit as your baby grows larger. This feature can come in handy when trying to get one that can last you an extended amount of time, as the size won't be static, but dynamic and open to customization.
Sleeves
Some brands come with sleeves which can be beneficial for promoting babies' preferred position—hands to the face. This is also great for self-soothing, so your baby can learn to calm himself without needing your help. And if you need some added warmth, sleeves are a plus without needing to add extra layers.
Zippers
Some zippers are a bit easier to handle than others and might have a more convenient design, so you shouldn't assume that all zippers are the same. The positioning of these is also important, as you might need one in a specific area to unzip, which you should know ahead of time.
Benefits Of Buying A Sleep Sack
Comfort
Comfort is important for helping your little one to fall and stay asleep. Certain products are designed with baby's developmental stages in mind, like preventing the startle reflex and allowing their hands to come up to the face. This can be helpful for promoting self-soothing and keeping your child cozy and snug.
Safety
Safety is a top concern among parents. A cozy design is of little importance if it could be potentially dangerous for your little one.
You should note if it's too warm or too loose, so as to make sure there aren't any potential health risks. Also, make sure to check out if any potentially toxic materials were used in the design.
Convenience
If you value a hassle-free experience with sacks, some brands offer better products than others and a few might come out on top in terms of ease of access. A few things like easy to use zippers, removable sleeves, and facilitated adjustability are key features to note.
Possible Dangers of Using a Sleep Sack
Choking Hazard
You should be fully aware of choking hazards when considering which model to buy. Sometimes it might come with poorly made zippers which could fall off and be swallowed. Be sure to only buy from brands you know are absolutely safe and tested, as it could be the difference between life and death.
Overheating
If you're not too careful, overheating can become a very real problem for you to deal with. This tends to happen when you use inappropriate clothing for the wrong type of weather/season. You need to be sure that your infant is appropriately cool/warm enough in any given climate.
Safety Precautions When Using a Sleep Sack
Assess The Situation
It is important for parents to be aware of their surroundings when taking proper care of their baby. Consider the season, the location of the nursery, the temperature outside and inside of the house, etc. You can prepare by dressing them accordingly, taking care to ensure they are not too hot or too cold.
Lay Baby In Designated Areas
The American Academy of Pediatrics does not recommend co-sleeping in the same bed with your child. The only safe place they advise you lay your baby for sleep is in a crib, age-appropriate bassinet, or safety-approved travel crib.
Fasten Zippers
Be careful on this step because you don't want to accidentally pinch your child's skin or cause them to bleed. Once the zipper is properly fastened, test to make sure it is secured. If not, redo it until it is, then carefully lay the child inside of the crib.
When To Stop Using a Sleep Sack
Most parents will want to know when it's time for their child to stop using a sleeping sack. Naturally, this mostly varies from infant to infant, with some developing faster or slower than others. Usually, if it stops fitting and they're uncomfortable in it, then you shouldn't continue using them.
This can be a bit hard to recognize, but there are pretty noticeable signs when it is eventually time. Make sure to follow the recommended age ranges for the manufacturer, as these will most likely be your best indicator of when it's time to move on.
Frequently Asked Questions about Sleep Sacks
Is a sleep sack recommended for winter or summer?
Usually, this all depends on what type of product you get, as well as the materials that were used in the manufacturing process. Some are better suited for winter, as they offer denser, warmer layers for your child, while others might be lighter and cooler for the summer. It's imperative that you know which one is right for the season you're in, as it could mean the difference between them getting enough rest or not.
Is a sleep sack safe for newborns?
Newborns aged zero to four months are at the highest risk for SIDS, and they are also more susceptible to temperature extremes because their ability to regulate temperature is still underdeveloped. Sleep sacks are the safest way to keep your newborn warm (not hot) and to follow the recommended SIDS prevention guidelines.
How can I make a DIY sleep sack?
Making your own might seem daunting, but it's actually a bit easier than you may think. You can design your own sleep sack pattern from an existing sack and sew your own with fabrics from home or the store. There are resources on the internet to help you with this. If you do decide to try your hand at a DIY sack, make sure to follow safety guidelines and ensure it is the right size and material for your baby.
Conclusion
Sacks can be great for your child because they can help to keep them either warm in the winter or cool in the summer. They're a great alternative to more traditional types of blanketing for your child and pose much fewer health risks.
If you're still unsure on whether it's right for you, that's okay, as it takes time and research to know exactly what you need before making a major purchase. The more time and research you spend on this, the happier you and your child should be. Hopefully, this guide has given you a good starting point.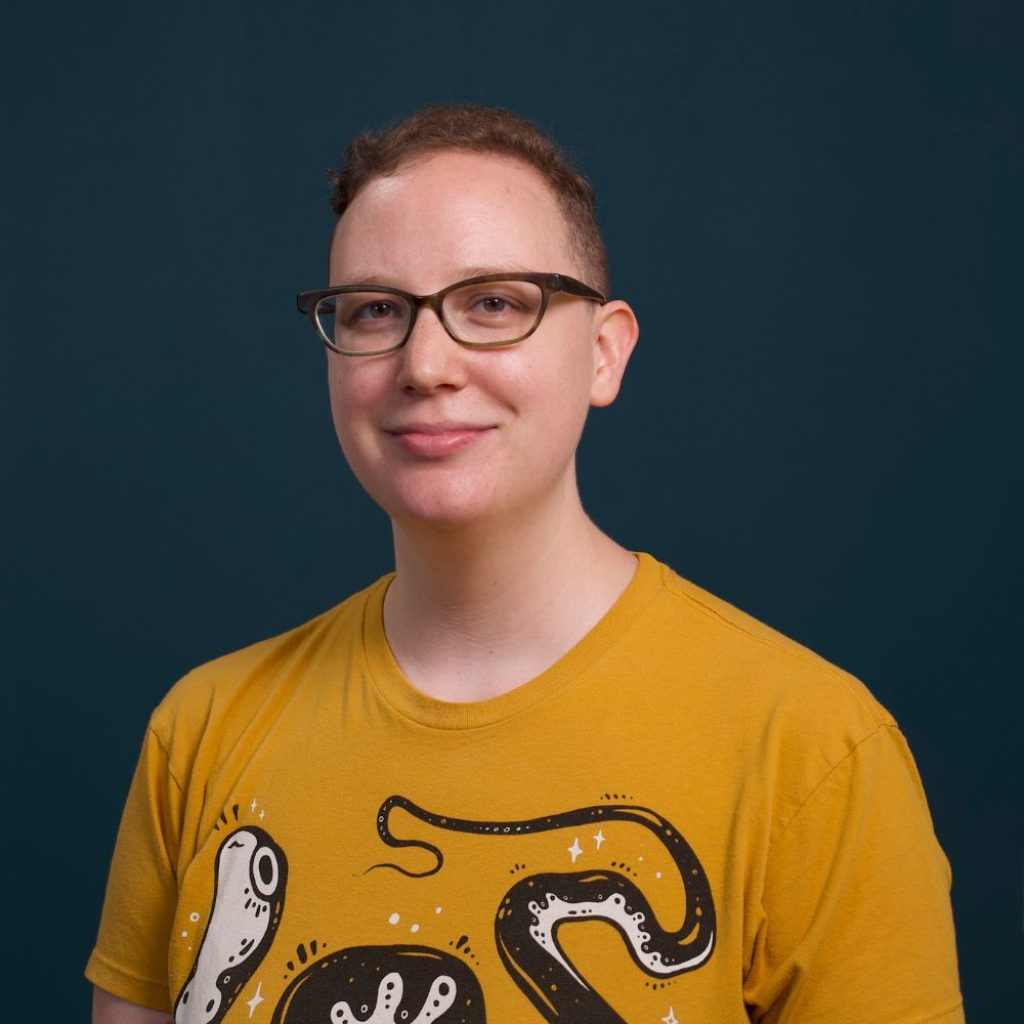 Melanie Kassel
Performance Editor
About Author
As Sleep Advisor's Performance Editor, Melanie writes and edits content throughout the site to ensure it's accurate, engaging, and up-to-date.
Read More: