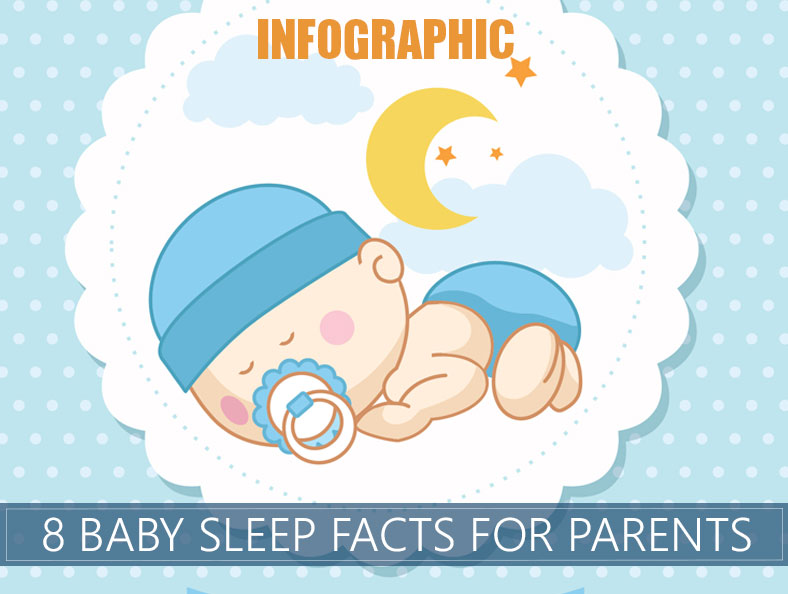 Nothing on this website is intended to be a substitute for professional medical advice, diagnosis, or treatment. You should always seek the advice of your physician or other qualified health provider with any questions you may have regarding a medical condition. The contents of this website are for informational purposes only.
Did you know that your baby sleeps in a manner which is rather different from the regular adult? There are quite a lot of specifications that you might want to take into account to guarantee that you experience fewer midnight wake-ups and continuous crying cycles. Let's have a look at a few important facts for babies and their sleep that you, as a parent, should definitely be aware of.


8 Infant Sleep Facts
Shorter Sleep Cycles
It's estimated that an adult's sleeping cycle would be about an hour and a half. Babies, however, have shorter cycles of between 50 to 60 minutes.
Take Longer for Deep Sleep
Is your baby waking up a lot in the first few minutes after falling asleep? There's a reason for that, and you might want to consider making the environment as calm as possible during the first few minutes.
Waking up at Night is Important
In other words, there's no other way around. Like it or not, you'd have to wake up a few times every night to feed your kid and to change his or her diapers if needed. While it might be a burden for you, it's a necessity for your baby, and she's not just waking up out of stubbornness.
Sleep Is When They Learn
In other words, your kid has increased chances of starting to talk and walk earlier if his bedtime is undisrupted and continuous. You can attribute to that by creating a relaxed and calm environment.
They Sleep a Lot
So the first few months after your baby is born would be all about the proper bedtime. This is something that you ought to facilitate as much as you can. Prepare for waking up every couple of hours during the night and forget about proper night's rest. It's just how it goes.
They All Do It Differently
All of these specifications need to be carefully tended to. You must make sure that everything is handled as per the highest health standards. Also, make sure that you've consulted your doctor about the best practices to undertake.
Don't Force it
In other words, you shouldn't be that lenient to your baby. Let him cry for a bit. There's nothing major that's going on – it's something normal. Let him cry it out, and he will fall asleep easily.
It's Normal to be Exhausted
It's important to structure your priorities in a manner which is resourceful. Do not force it and make sure that you and your partner take turns. That's what's going to help you go through the period without a lot of hassle. You need to share responsibility as much as you can.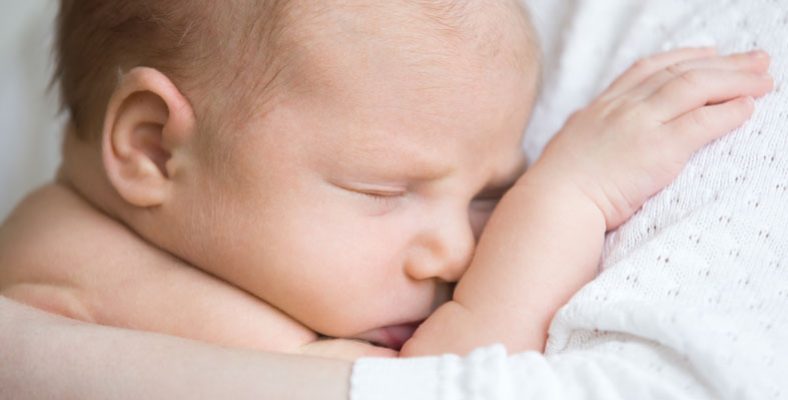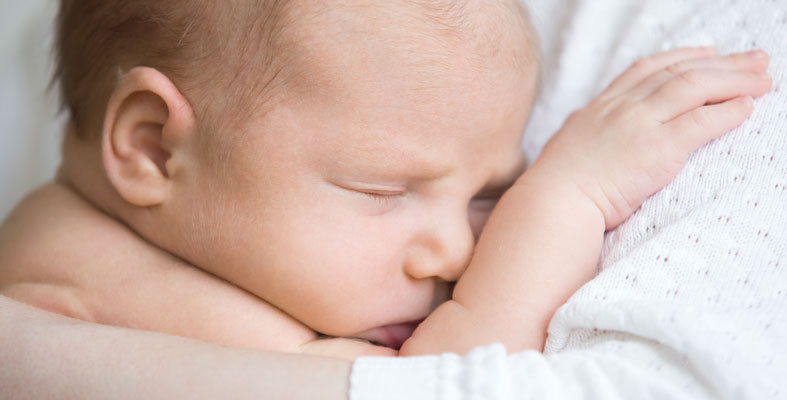 Conclusion
---
In any case, being a parent of a newborn is challenging, and there's nothing much you can do about it. Every parent has been there. Accept the help that you can get from family and friends and make sure that you don't forget to treat yourself as well.
Sources and References:
Baby sleep: Helping baby sleep through the night – mayoclinic.org
Our team covers as many areas of expertise as we do time zones, but none of us started here as a so-called expert on sleep. What we do share is a willingness to ask questions (lots of them), seek experts, and dig deep into conventional wisdom to see if maybe there might be a better path towards healthy living. We apply what we learn not only to our company culture, but also how we deliver information to our over 12.7M readers.
Sleep research is changing all the time, and we are 100% dedicated to keeping up with breakthroughs and innovations. You live better if you sleep better. Whatever has brought you here, we wish you luck on your journey towards better rest.