Transparency Disclosure – We may receive a referral fee for products purchased through the links on our site...

Read More

.
Investing in a top-quality mattress is essential for restful sleep, and when spending a significant amount of money you'll want to take precautions to care for the product. If you have kids, dogs, or tend to be clumsy yourself and want it to last a long time, a mattress protector is crucial for longevity. This will help to guarantee that you can use it for a longer period of time, saving you money and headaches in the long term.
While many new brands come with a machine washable cover, they are rarely waterproof. A top-rated mattress protector could protect you from many potential mishaps while simultaneously adding an extra level of comfort.
However, with the market being as saturated as it is, getting the best mattress protector might truly be a challenge. There are quite a few things that you'd want to account for when it comes to it. This is why we've taken it upon ourselves to break it down and to provide you with the essentials of choosing a flawless liner.
Additionally, we've also taken the liberty of reviewing a few options that we believe are the best on the market right. Hopefully, this would spare you quite a lot of time and effort and would prevent you from aimlessly wandering around various shops.
8 Best Mattress Protectors
Our Top 5 Mattress Liner Reviews
Editor's Choice
Helix Mattress Protector
The Helix Waterproof Mattress Protector is marketed as completely waterproof and anti-microbial, so you shouldn't have to worry about fluids, bacteria, and other contaminants dirtying your mattress.
Sleep Advisor Score
4.70 / 5
The Helix Waterproof Mattress Protector guards your bed against spills and allergens while canceling out many common complaints that sleepers have about these products. It doesn't draw attention to itself by crinkling or making noise, and it stays breathable despite the toughness of its waterproof layer. Its all-around quality won it the top spot in this roundup.
The protector is easy to maintain since it's safe to wash in a machine. Use a gentle cycle and normal household detergents, avoiding bleach and high heat. Also, you can tumble-dry, but don't iron it. With proper care, this Helix mattress protector can last several years, protecting your bed against spills, stains, and bacteria.
What makes it unique:
Helix offers a 1-year warranty and a 100-night trial period for you to test the protector.
This mattress protector is fully breathable, so it's a good option for hot sleepers. It's waterproof but allows maximum airflow to keep the surface cool and fresh.
Best Customizable Mattress Protector
Layla Mattress Protector
The Layla Cooling Mattress Protector is woven with fibers designed to keep you and your mattress cool. It also provides waterproof protection..
Sleep Advisor Score
4.60 / 5
Read Full Review
This Layla mattress protector is a customizable one, allowing you to choose among three types. The three types include Essential, Cooling, and Encasement Protectors. All three models start with a liquid-proof barrier that stops liquids from penetrating to your mattress while still remaining cool and breathable.
The Layla Essential protector fits beds that are up to 14 inches tall. It's breathable, hypoallergenic, and resistant to dust mites. This makes it an excellent option for allergy-prone people. Plus, the protector is silent, so it's good for couples as it won't make any noise as rubber protectors do. All three models have overlocking corners for easy fitment.
What makes it stand out:
This Layla mattress protector comes in six sizes, so it's a good fit for all standard mattresses. All three models fit beds that are up to 14 inches tall.
The protector comes with a 1-year warranty and a 30-night trial for consumers to test it before purchasing.
Best Organic Mattress Protector
Birch Waterproof Mattress Protector
Completely waterproof design for protection against spills and stains.
This Birch mattress protector is made of organic cotton, feeling plush and comfortable to the touch. The waterproof film between the cotton provides waterproof protection, keeping your bed safe from spills, stains, and accidents.
Cotton is a natural material that feels fresh and breathable. Plus, the cotton used in this Birch protector is GOTS certified organic, so it's also hypoallergenic and suitable for allergy-prone people. It allows plenty of airflow, keeping the surface of the bed cool and fresh, which should benefit hot sleepers. In addition, the waterproof layer is noiseless and thin, so it won't make any difference to how the protector feels.
What makes it unique:
This Birch protector features organic jersey-knit cotton to stretch and hug the sides of your mattress. Plus, it fits beds up to 16 inches tall.
Birch offers an industry-leading trial period of 100 nights, giving consumers plenty of time to test the protector.
Best Waterproof Mattress Protector
Saatva Mattress Protector
This organic cotton mattress protector feels soft to the touch and won't make noise under your sheets.
Sleep Advisor Score
5.00 / 5
What better way to protect your mattress than adding a waterproof mattress protector? This Saatva delivers high-quality protection, comfort, and breathability. The protector is available in seven standard sizes and fits mattresses up to 16 inches tall.
The protector features organic cotton knit that helps wick away moisture. It prevents spills from penetrating the fabric and getting to your mattress, giving you enough time to collect the liquid. Although it's waterproof, this Saatva isn't rubbery to touch. The protector is lightweight and comfortable, featuring high-quality silicone elastic bands to keep it in place, so it doesn't move on the mattress.
Why do we like it?
The Saatva mattress protector is safe to wash in a machine using a cold, gentle cycle. You can also tumble-dry it but ensure it's also on low heat or no heat.
Saatva offers their customers a 45-day period to test the protector. You can return it for free during that period.
Best Hypoallergenic Mattress Protector
Brooklyn Bedding Mattress Encasement
360° degree mattress protection for a healthier night's rest
Many mattress protectors claim to keep allergens and irritants out of your bed. But the Brooklyn Bedding Mattress Encasement does so with total coverage: true to its name, it encases your entire mattress. This design offers increased protection from allergy triggers, germs, dust mites, and bed bugs.
This encasement is also waterproof, with a laminated layer that shouldn't emit any distracting sounds or retain a lot of heat. It's machine washable and can be tumble-dried on a low-heat setting.
What else is notable?
You can purchase this encasement in six standard mattress sizes, including twin XL.
With a top made of quilted terry cloth, this encasement looks and feels comfortable beneath your fitted sheet.
Best Bamboo Mattress Protector
Puffy Signature Mattress Protector
The Puffy Signature Mattress Protector is an eco-friendly, hypoallergenic option that provides waterproof protection and a tight fit to almost any mattress.
The Puffy Signature Mattress Protector stays pleasantly cool thanks to its bamboo rayon cover, which permits airflow while also defending your mattress from damage. This waterproof protector prevents liquid from seeping through, but doesn't sound or feel crinkly when positioned under your fitted sheet.
This protector is also OEKO-TEX® Standard 100 Certified, meaning it's been tested for the presence of hundreds of harmful substances and cleared for safe use. It's machine washable, and won't lose its waterproof properties after cleaning.
What else should you know?
Puffy allows customers to sleep with this mattress protector for 101 nights as part of their standard sleep trial period. If you decide it's not for you, you'll be able to return it for a full refund.
Best Pet Resistant Mattress Protector
Tempur-Pedic TEMPUR-Protect Mattress Protector
The TEMPUR-Protect is waterproof and uses cooling ThermalSense fabric, making it a great option all-around for those looking for a mattress protector.
Anyone who sleeps with pets knows there's a risk of accidents, spills, and other things that can ruin a mattress. For this reason, having a waterproof and stain-resistant mattress protector is a good option to prolong the life of your bed. The Tempur-Pedic TEMPUR-Protect is waterproof and designed with the company's ThermalSense® fabric that protects against stains by trapping liquids.
The protector is highly stretchy, which makes it easy to use on mattresses up to 16 inches tall. The lowest beds must be at least 8 inches tall for the protector to fit.
What stands out?
This mattress protector is lightweight and breathable, so it won't contribute to heat build-up. In addition, the ThermalSense® fabric is temperature-balancing, which means it won't take away from your bed's cooling properties.
The TEMPUR-Protect is safe to wash in a machine. You can also tumble dry it but using only low heat.
Best Durable Mattress Protector
Parachute Home Cotton Mattress Protector
Protect your mattress with this naturally breathable, 100% cotton layer. Featuring a box quilted top stuffed with pure cotton
This Parachute Home mattress protector is made entirely from cotton. The protector has a box-quilted top along with a cambric skirt and is filled with cotton for a plush and gentle feel. There's also an elastic hem that makes it easy to fit mattresses up to 16 inches tall.
The protector is soft and comfortable but won't change the way your mattress feels. The fabric has protective properties thanks to its cambric weave that's tight and helps to keep the liquids away. In addition, the weave also adds to its overall durability, making this a good option if you're after a protector that'll last for years.
Why we like it
The company accepts returns within 60 days from the date of the purchase. If you decide you don't like the protector within this period, you can return it for a full refund. They ship to the US, including Alaska and Hawaii.
Best Mattress Protector for Cribs
Avocado Organic Crib Waterproof Protector
Organic Waterproof Crib Protector Pad is the ideal barrier to defend your little one's crib mattress — both safe and dependable.
This Avocado mattress protector is made specifically for the youngest ones. It features natural, organic materials, offering both safe and dependable performance. The construction features two cotton layers with polyurethane film standing between them for waterproof protection.
The cotton in this protector is GOTS organic certified, so you can be sure it's safe to use in the crib. In addition, it features no chemicals or toxic materials. The polyurethane film is thin and noiseless, so it won't sound like plastic or rubber when your baby moves. Plus, the entire protector is breathable to avoid sweaty backs and overheating regardless of the type of mattress it's paired with.
Why do we like it?
Avocado offers a 100-night trial period to test the protector before purchasing. This should give consumers time to decide whether they're happy with how it feels and performs.
Avocado makes this protector intentionally big because it usually shrinks after washing. It's safe to wash in a machine using eco-conscious detergent.
What Is A Mattress Protector?
A mattress cover does exactly what the name suggests – it protects your mattress. There are quite a few different options on the market, but the vast majority of them provide additional protection against liquids and fluids. Some of them add additional security when it comes to allergens as they would prevent dust mites, bed bugs, and other potential dangers.
Additionally, some liners come with special fabric as well as high-end materials which provide you with breathability as well as temperature control. This is capable of enhancing your overall sleeping process.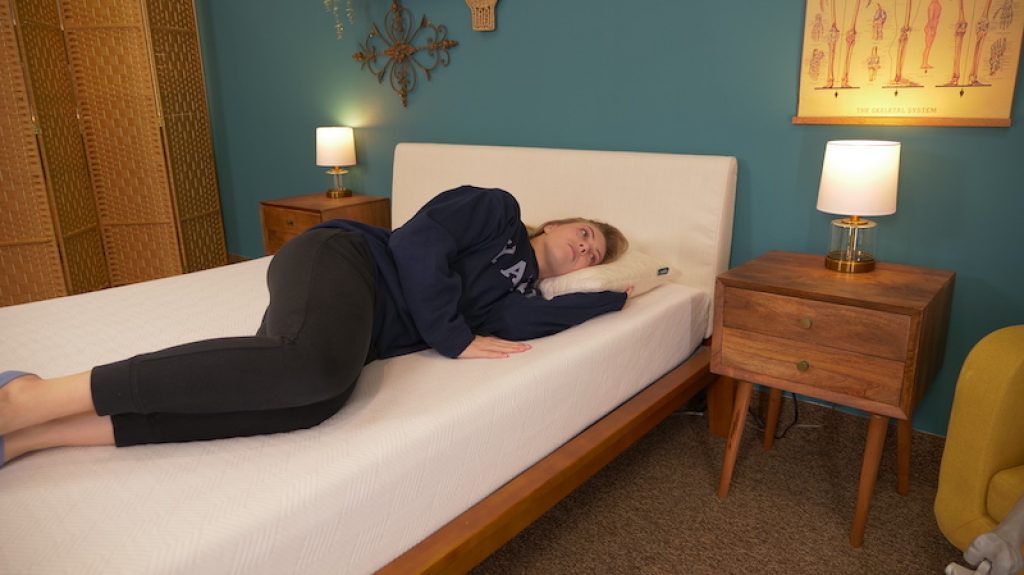 Why Should You Buy One?
Adding a bed liner will significantly enhance the overall longevity of your bed. It will also bring a myriad of different benefits. It would insulate the mattress and protect it from spillages, provided you opt for a waterproof mattress protector. It will also act as a barrier against bacteria, hence reducing the chances of allergic inflammations and reactions.
It is also one of the best solutions against bed bugs. This is a horrific menace, and one way to prevent it from entering your mattress is through encapsulating it with a specialized protector.
How To Pick the Right Protector
Many Different Fabrics
The first thing that you ought to account for when picking your mattress protector, regardless of whether it's for a king-size or a regular-size bed, is the fabric that it's made out of. It's usually tailored with a few different, softer and comfortable types of materials. Additionally, almost all of them have a waterproof surface.
It's quite possible that you encounter liners which are made out of:
Down
Spandex
Polyester
Cotton
As we mentioned above, besides the materials as discussed above, most of the mattress protectors will also feature some convenient and effective waterproof material. Most commonly, this is polyurethane. In certain situations, it could be replaced with vinyl. However, there are quite a lot of discussions led about mattress protectors which contain vinyl with regard to their safety. This is why the majority of the companies prefer to make solutions which are vinyl-free.
Waterproof Mattress Protection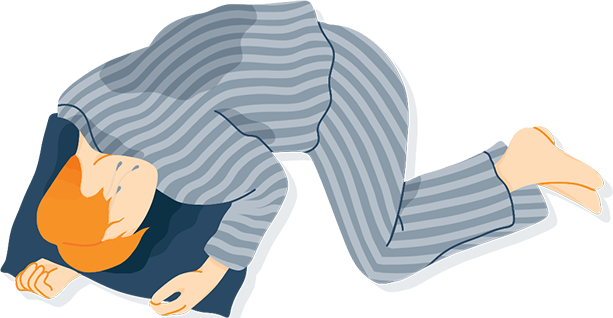 The majority of covers are made with polyurethane, creating layers of waterproof fabric.
In fact, the most significant difference between the mattress liner and the mattress encasement is the construction. Encasements are made out of the same material while mattress protectors usually feature two layers with one of them constructed from waterproof fabric. This is something important, and it most definitely needs to be considered because it promotes a lot more comfort in comparison.
If you want to make sure that everything is handled as per the highest industry standards, your mattress protector must have a waterproof layer.
Cooling Mattress Protector
Not every product has cooling capabilities, so it is important to keep that in mind if that is a priority for you.
Some of the cooling types have gel infusions, almost making them a bit of a hybrid design. Others are sweat and heat wicking. The product information should highlight if the protector is specifically geared towards cooling.
Bed Bug Protection
Now, liners usually only come with one additional layer of protection which is centered towards its waterproof capabilities. If you want to get something which would also prevent bed bugs from entering the mattress, it's suggested that you get a full mattress encasement.
While it's advised to consider this as an option, the bed cover in its nature would rarely feature full protection.
In other words, if bed bugs are a concern where you live, it is highly advisable to prefer a full encasement instead of a regular mattress protector as it would do a better job. You should align your priorities accordingly to make sure that the solution fits your requirements and needs.
Size Considerations
How large should be your protector? This is something that a lot of people tend to wonder. It's important to understand that there is a difference between a mattress protector and a cover. While the latter is intended to lay conveniently on the mattress, the former needs to encompass it to the best of its abilities.
The size of your protector would usually depend on the type of bed that you have. There are different sizes available, and you can buy one which envelops the entire mattress or one which covers it half the way to the sides. This depends on the level of protection that you desire.
Typically, those that envelope the entire bed provide full-blown protection and are preferred by the majority of the clients.
Read Reviews about Breathability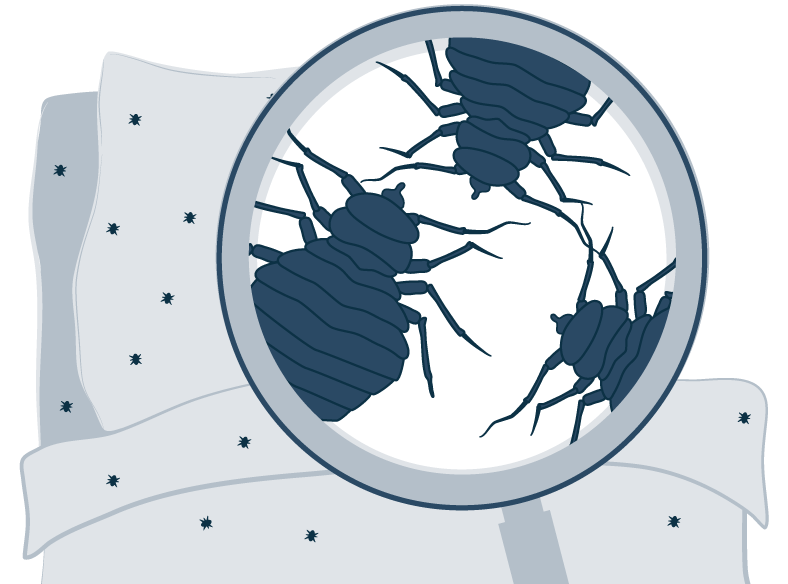 One of the most important considerations that you ought to account for when purchasing your bed protector cover is its breathability. Now, usually, there is a lot of misalignment about what manufacturers claim commercially and what the reality is, so reading reviews of actual customers helps a lot.
The breathability of your liner will ensure that your mattress gets the necessary air flow. This prevents bacteria growth, and it prevents the accumulation of unpleasant smells, both of which are incredibly critical considerations.
Furthermore, the more air gets through the liner, the lesser the chance of dust mite and bed bug infestation is. Only the best mattress protectors have premium breathability as one of their main advantages.
Warranty
Now, keep in mind that any single type of moisture which hits the mattress is going to shorten its life by seriously wearing down the foam effectively. Without any protection, you're likely to have to replace your bed a lot more often, just to get that "like new" sensation.
Additionally, spills and moisture might easily void the warranty. Most of the mattress protectors these days include a waterproof layer. This keeps fluids such as sweat, urine and a range of other liquids from getting to the mattress. This is not only going to help you keep your warranty in place, but it's also going to deliver a cleaner and a longer lasting bed, free of any spots and stains.
Benefits of Owning a Mattress Protector
Allergy Relief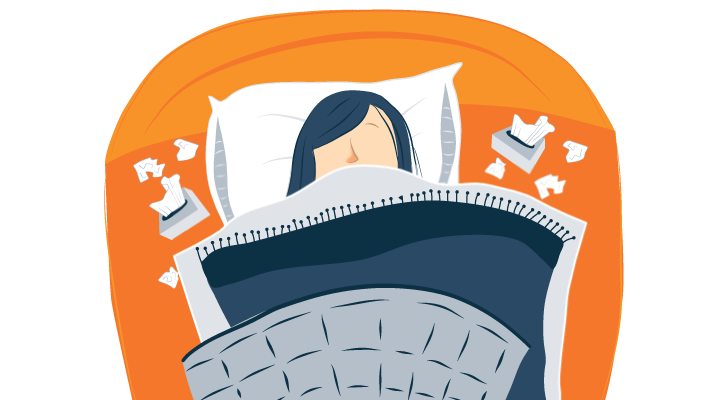 Allergies have a serious impact on the way you sleep. If you have the convenience of a mattress protector that is made out of hypoallergenic materials, you are likely to find yourself sleeping a lot better. It's also highly likely that you would stop suffering from those unpleasant itchy eyes and runny nose.
Additionally, even if your sleep itself is not interrupted by your allergies, the discomfort that they bring tend to lead to improper sleep. This leads to you waking up tired and never being truly able to catch up.
Bed Bugs
They are amongst the most unpleasant pests that you might have to deal with. Once they manage to establish themselves in your bedroom, you'll have a tough time getting rid of them, and you're highly likely to have to get rid of it entirely.
A full liner or mattress encasement might be the perfect solution to your problems. There are some mattress protectors which come with a zipper lock and bug flaps, which are designed to seal your entire mattress closely. This is a perfect solution for bed bugs, and it's also a great way to protect your mattress from dust mites and other common allergens.
Helps With Kids
One of the biggest challenges for your mattress is to remain stainless because of your kids. When children play around the bed, they tend to spill – there's nothing extraordinary about it – it's just how kids are. In addition to spilling, wetting the bed is a sure-fire way to ruin a great mattress.
If you don't have a protector, though, even the most common stain could become impossible to clean if you fail to handle it on time. And, as we most definitely know, kids would prefer to hide the trouble than to confront it, so you are unlikely to find out until it's too late.
With a convenient waterproof mattress protector, you wouldn't have to worry one bit. You just wrap it around and rest assured that it's thoroughly protected. It's as easy as this.
Frequently Asked Questions About Mattress Protectors
Do Bed Liners Help Keep Your Mattress Clean?
Bed liners help keep the surface of your mattress clean but fail to do a good job everywhere else. An encompassing breathable mattress liner, on the other hand, could easily provide you with a full enclosure.
How Much Longer Can Your Bed Last With A Liner?
Great bed covers are capable of prolonging the life of your mattress substantially. You are looking at a few years at the very least, given the fact that you'd have to wash it a lot less common, hence reducing a staggering amount of wear.
Are Covers And Mattress Protectors The Same Thing?
While all mattresses come with a cover to encase the inner materials, these are often sewn on. Some are removable and can be machine washed. However, mattress protectors are also referred to as mattress covers and usually are placed on top of the mattress covering that comes with the bed.
These are often thin and sheet-like and are meant to protect the mattress from stains and wear and sometimes the sleeper from allergies. These are both different from a mattress topper which is thick and is made to offer additional cushion or comfort.
Our Final Thoughts
Having a mattress protector/liner is something which would conveniently enhance the overall lifespan of your bed. It's also something which is capable of improving your whole sleeping sensation. The protector will also guarantee that your mattress will remain stainless, free of dust mites, allergens, pollen and other common problems that you'd otherwise have to deal with.
We hope that the information above, alongside the quick yet informative reviews, would provide you with what you may need to make an appropriate choice for your particular solution. Picking the best mattress protector doesn't have to be complicated.
Sources and References: