It goes without saying that your sheets are amongst the most important things to consider when it comes to furnishing your bed for a good night of sleep. And, speaking of them, there is always one major dilemma – should you get sheets made of bamboo or cotton?
These are likely to be the most common types out there, and they are certainly amongst the most preferred.
However, while they might seem identical on the outside, they reveal serious differences in their performance capabilities and the overall sleeping sensation that you'd receive. With this said, let's have a look at the construction and different types of fiber.
What Are Bamboo Sheets?
Bamboo sheets are essentially made out of the bamboo fiber. The latter is made out of a characteristic species of bamboo which is more or less like timber. The manufacturing process altogether is quite different, depending on the goals and the particular fabric production.
There are three distinct types of fabric currently on the market, and the main difference stems from the overall process of manufacturing of the fibers. We will get into details regarding each one of these types down below.
Want to know more? Read our complete guide for the best bamboo sheets here.
What Are Cotton Sheets?
This is the most broadly used material for making sheets. The thread count of them is rather low and scratchy, and it is more likely to pill. However, there are luxurious materials which are made with far finer threads and higher thread count which results in a particularly luxurious and softer appeal.
There are a few different types of bedding sets available on the market depending on their specifications. Down below you will find an in-depth look at them.
Read Our Full Guide: Top Rated Cotton Sheets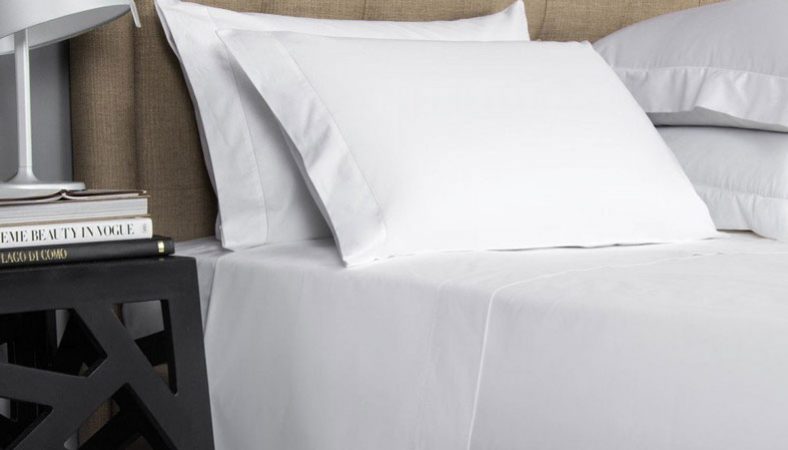 Bamboo vs. Cotton Comparison
Thread Count
The first thing that you want to take into account is the thread count. It tells us a lot more about the quality of the bed linen, and it does so more about cotton than for bamboo. Of course, this is far from being the only differentiation criteria but, the higher the thread count is, the softer they are going to feel.
The fibers which are in bamboo materials are usually considered to be softer in comparison to those in cotton. However, this is not always true. There are high-end cotton materials which have very high thread count and are very soft. Nevertheless, the wide majority of bamboo bed linen will be far softer compared to regular cotton.
Comfort
When it comes to comfort, the topic gets quite subjective. Cotton sheets are broad, and there are a lot of different specifications to account for. They could deliver a cheap and not so pleasant sleeping sensation if you opt in for a low thread count solution but they could also be very soft and appealing if you get a luxurious set.
At the same time, bamboo deliver an expressively sustained level of comfort. They are usually very soft, and they feel great for the most part. They are also far more durable, but more on that down below.
Care & Durability
When it comes to the care, it is based on whether or not you follow the instructions. Each set of bed linen that you buy will have specific instructions that you would have to follow – it's as easy as that. Make sure to do so, and you won't have any issues.
Regarding durability, bamboo fabric tend to be more durable. However, they do require a lot of attention as well. You have to be gentle when running cleaning cycles and you should make sure to follow the instructions regarding whether you should run warm or cold water. They can also be air dried, or you can tumble dry them on a low-heat setting.
Learn More: How Often Should You Wash Your Bed Sheets?
Environmentally Friendly
The bamboo tree is one of the fastest growing trees on the planet. Manufacturing the sheets poses no substantial environmental threat as their sources are easily renewable. They tend to have a smaller environmental impact, and they produce a far smaller carbon footprint. The solutions used for their creation are more eco-friendly, compared to the ones used for cotton sheets.
The cotton plant, on the other hand, is not as environmentally friendly as bamboo. In fact, the crop of this plant is one of the dirtiest because they use a lot of pesticides in growing the plant. What is more, some of these substances have been marked as hazardous to human's health.
Coolness Factor
Cotton retains heat more than bamboo. Of course, this is something that you should consider. High-thread cotton sheets also tend to be very breathable, but the truth is that they come with a heftier price tag as well. Furthermore, you should also consider the fact that bamboo sheets are naturally breathable and their coolness doesn't impact the price that you'd be spending.
Interested in learning more? See our complete guide for cooling sheets.
Cost
Once again, the cost is a substantial factor that the majority of people have to take into account. Bamboo sheets, in general, tend to be a bit more expensive compared to low-quality cotton, but if you match the thread count, the price would more or less equalize. Of course, there are different types from both categories which would cost a lot more compared to the regular, entry-level options.
Health
As we mentioned above, bamboo sheets are far more health-oriented regarding manufacturing and overall life cycle of the sheet. They use more eco-friendly materials, and they do not pose any health hazards. Whereas cotton, if it's not 100% organic, is grown with the use of a lot of pesticides and herbicides, most of which are known to be quite dangerous for our health.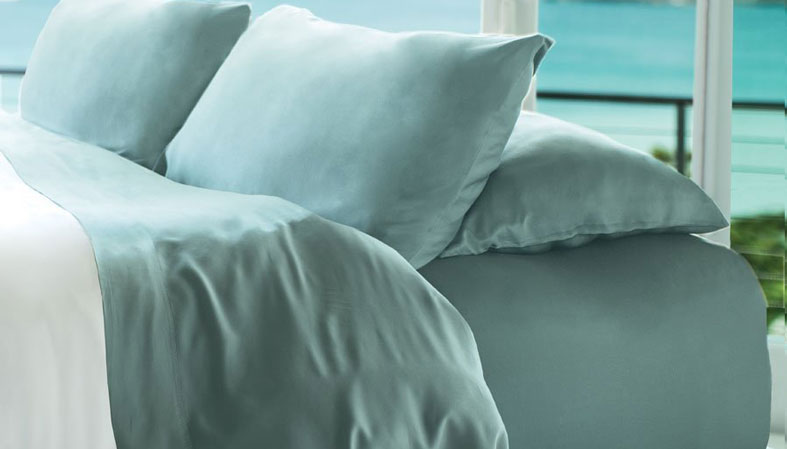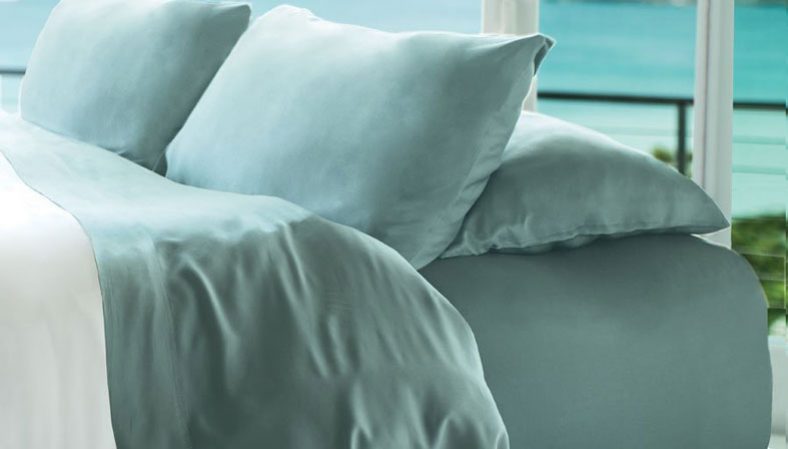 Types of Bamboo Fiber
Rayon/Viscose
The wide majority of this type of sheets are made of bamboo rayon. This is pretty much the first generation when it comes to cellulosic fibers. There are quite a lot of different processes which are used for their manufacturing, and they all differ regarding their overall environmental impact.
The good thing for you is that the chemical residue remains in the disposal of the waste product and while this might not be the best environmental approach, it does make the sheet free of chemicals.
For More Info:
Tencel Bamboo (Lyocell)
Bamboo Lyocell is one of the most contemporary and sustainable textile materials which are used in our century. There are no residues of chemicals left in the environment as the solutions are non-toxic and non-hazardous and the're particularly comfortable.
Bamboo Linen
The manufacturing process which is used to produce this linen is used to produce regular linen as well. It is a sustainable fabric but it is known for being prone to wrinkles, and it's not very soft. It sleeps very coolly, though.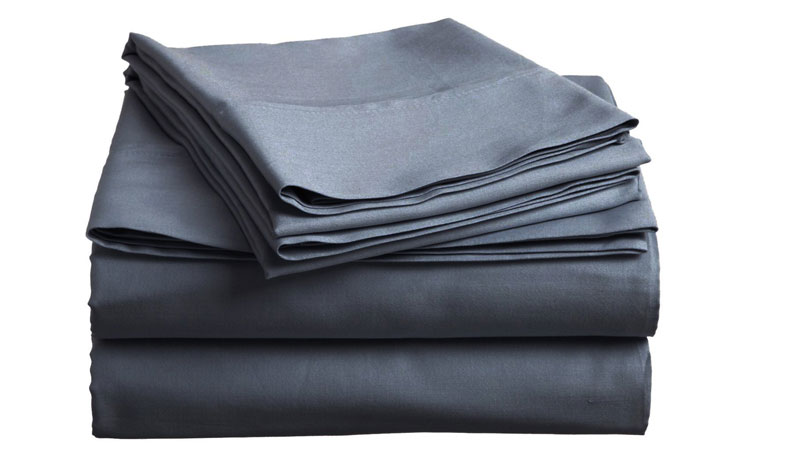 Types of Cotton
Egyptian
100% Egyptian cotton is known to be the absolute best when it comes to this type of sheets. They are particularly soft and very gentle. They require extra care, of course. At the same time, though, they sleep very cool and deliver enhanced the gentle appeal.
Pima
Pima sheets are the second best type of cotton material available on the market. They are also incredibly soft but are a bit rougher compared to Egyptian ones. Of course, both of those types are a lot more expensive than regular fabric.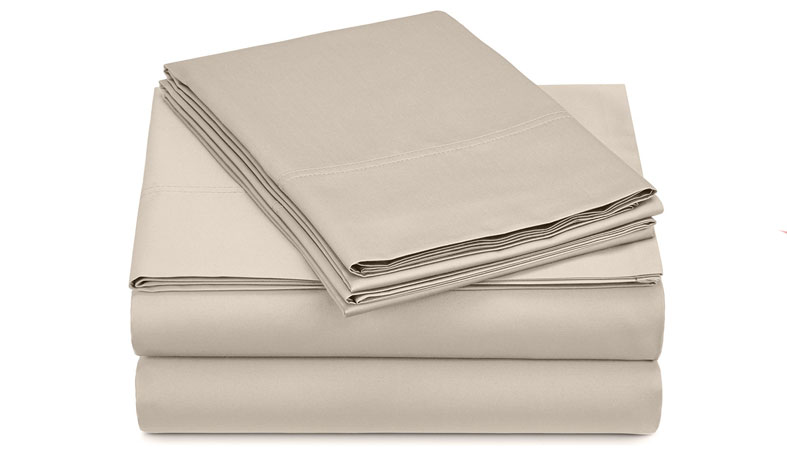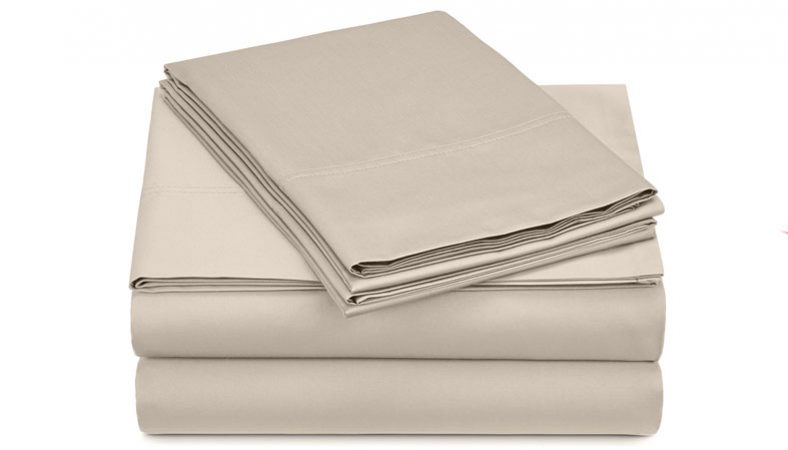 Different Cotton Waves
Percale
Percale is a plain-weave fabric which is conveniently made of combed as well as carded cotton yards. The thing that you would want to consider is that the weave is closely woven and it produces a crisp, rather smooth finish.
Sateen
It's important to make the difference between Sateen and satin as they have nothing in common. Sateen is a type of weave which takes advantage of more vertical threads as opposed to horizontal ones, and it  produces a very soft sleeping sensation.
Flannel
These are ideal for the winter as they have rather fuzzy characteristics which are intended to bring a cozy appeal and a warm sleeping temperature. Sheets made with this weave have napped finish on both sides and, rarely, only on one of them.
Conclusion
---
Now, if we have to be completely honest, the bamboo material reveal more benefits, in general, compared to the ones which are made out of cotton. While Pima and Egyptian cotton are of extraordinary quality, they are just two types to consider – they are far from being the mass-market kind of bed sheet.
With this in mind, bamboo sheets are also far more environmentally friendly in comparison to their cotton counterparts which is something that you'd want to consider also.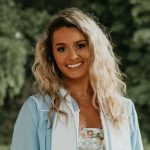 Katie Simpson is an editor for Sleep Advisor. She brings her experience in the wellness space, specifically in testing products and writing honest reviews, to the Sleep Advisor site where she provides helpful information on mattresses, sleep accessories, sleep health, and more.
As a former insomniac and dedicated back sleeper, Katie loves sharing her newfound appreciation for sleep with others. She's also an advocate for cranking the thermostat down at night — setting the temperature above 68 at night should be a crime.
Outside of work, her passion for living a healthy lifestyle continues in the gym, where you can find her lifting weights and doing yoga.