There's nothing like fresh sheets— and the disappointment of getting home just to realize they're a poor fit. Fortunately, deep pocket sheets can often solve this issue. If you enjoy having a thick, comfortable mattress, you don't have to compromise proper fitting sheets.
If you need cooling properties or hypoallergenic options, we've got you covered. For the low down on materials, designs, and the best options out there check out our guide and consider our picks for the highest-rated deep pocket sheets that we researched just for you.
Interested in exploring further? Check out our full guide for best bed sheets.
12 Top Rated Deep Pocket Sheets Review
Nestl Bedding –
Editor's Choice
HIGHLIGHTS:
9 size options
Multiple color options
Material: Microfiber
Thread count: 1800
4 piece set
Soft brushed fabric design
Available in nearly every color imaginable, this ultra-soft microfiber bedding includes a stretchable elastic wrapped around the entire fitted sheet, not just the corners. Including a flat sheet and pillowcases with a stylish three-line design, the fitted sheet has 16 inches of room to allow for mattress pads and toppers. Lightweight, hypoallergenic and breathable, these linens include a variety of benefits for a low price.
The best news? These linens should fit whatever size mattress you have, plus a topper. This means you should no longer wake up wrapped in a fitted sheet hell.
According to reviewers, this product is a great option for adjustable beds, as it shouldn't slip off when you need to change the position of your mattress. Because of the versatile nature of microfiber, these linens should be viable for most seasons, breathing well and wicking away moisture in hot climates, as well as keeping you cozy in the cooler months.
Sweet Home Collection –
Best Color Selection
HIGHLIGHTS:
7 size options
Multiple color options
Material: Microfiber
Thread count: 1500
6 piece set
Soft brushed fabric design
With a variety of patterns and designs, the Sweet Home Collection includes over forty options, so we'd be surprised if you didn't find one you like in this mix. However, we know when it comes to bedding, it's not all about color, that's why we looked at the other features this product has to offer.
Made from polyester microfiber, these ultra-soft linens include an extra thick full-length elastic around the entire sheet to keep it secured in place, but there are also corner elastic straps for double-duty security. With 16 inches of space, these should fit extra thick mattresses and most mattress toppers.
With four pillow shams, a flat sheet, and a fitted sheet included for a cost-effective price, these linens are popular among reviewers, who say these should hold up extremely well in the wash.
CGK Unlimited –
Best Cooling
HIGHLIGHTS:
7 size options
Multiple color options
Material: Microfiber
Thread count: 1800
4 piece set
Soft brushed fabric design
These silky soft brushed microfiber linens are made to be both luxuriously smooth and extra breathable. With double elastic edges on the fitted sheet and 16 inches of room, these linens should have no problem staying on your extra thick mattresses. As they're available in a variety of pastel and bright colors, they also shouldn't struggle to match your personality.
According to reviewers, this material should be cool to the touch, breathe well, and wick away moisture throughout the night to resist sweat stains for those who tend to sleep hot. When they come out of the washer they should be wrinkle-resistant—because no one has time to sit around ironing sheets all day. For a reasonable price, this bedding is available in every standard mattress size, so you shouldn't have to worry about trying to make King size bedding fit a California King ever again.
SONORO KATE –
Best Super Soft
HIGHLIGHTS:
6 size options
Multiple color options
Material: Microfiber
Thread count: 1800
4 piece set
Hypoallergenic design
While some prefer crisp linens that keep them cool, others like to sink into a cozy soft cocoon each night that is smooth and comforting against the skin. If you find yourself in the second category, this four-piece microfiber set could be for you. Available in a variety of color options and sizes, the 16-inch fitted sheet should fit most mattresses with room to spare, and thanks to the elastic that wraps around the entire length of the material, it should stay in place as well.
Reviewers say these linens are hotel quality and make a perfect addition to their guest and master bedrooms throughout the whole house. If you like to wash your sheets often, you may be glad to hear this material should retain its softness after many washes without losing its structure. With minimalist clean packing, these linens will scream quality right from the start.
CGK Unlimited –
4 Pillowcase Set
HIGHLIGHTS:
7 size options
Multiple color options
Material: Microfiber
6 piece set
Soft brushed fabric design
This product goes all out to ensure it will fit nearly any mattress. With 21 inch pockets that blow away most other sheet sets as far as depth goes, these should fit your extra thick mattress and topper. They should also be stretchy for a tight wrinkle-free fit.
The four pillowcases are all oversized with a stylish border to fit your large pillows with minimal stuffing required. Made from microfiber, the material should be soft, breathable and easy to maintain. With a variety of colors and sizes, these linens should fit what you're going for, but keep in mind that availability may vary from color to color with this popular product.
According to reviewers, this material shouldn't pill easily and resist wrinkles after washing. With extra deep pockets for a low price, there isn't much these linens don't offer.
FEATHER & STITCH NEW YORK –
Best Luxury
HIGHLIGHTS:
5 size options
Multiple color options
Material: Cotton
Thread count: 500
4 piece set
Crisp design with sateen wave
Microfiber has become increasingly popular for its versatile uses and easy maintenance, but sometimes you just want a set of luxury cotton sheets, and we don't blame you. For a reasonable price and verifiable quality, these 500 thread count 18-inch sheets should be just what you're looking for.
Made from 100 percent long-staple cotton in a sateen weave, these linens should be durable, soft, and shrink resistant (so long as you follow the washing instructions). They are available in a variety of colors and sizes in a classic two-tone strip design that matches the luxury quality of the material. According to reviewers, the extra deep-pocket stays on well with a strong elastic that wraps around the whole sheet and additional support elastics at the edges.
Additionally, the pillowcases include a pocket to keep the pillow from slipping out while you're sleeping, making this a stylish and convenient design.
Shilucheng –
Best 16 Inch
HIGHLIGHTS:
6 size options
Multiple color options
Material: Microfiber
Thread count: 1800
4 piece set
Hypoallergenic design
As most mattresses are around 12 inches high, a 16-inch deep sheet should be long enough to give a few inches of clearance around the entire mattress. This way, when you press into the bedding to reposition yourself, one edge shouldn't pop up.
Made from polyester microfiber, the maintenance of these linens should be simple and allow them to retain their shape throughout many washes. These sheets are available in a variety of colors and in every mattress size, which should accommodate most style preferences. Reviewers love the soft texture of these linens and that they come true to color.
The brand's design is not only long enough for most beds, but it also includes an elastic that wraps around the entire sheet. For additional reinforcement, the material is gathered at the corners. Though the bedding is lightweight, reviewers say it should be durable and tear-resistant so long as you follow the care instructions.
Southshore Fine Living, Inc. –
Best 21 Inch
HIGHLIGHTS:
5 size options
Multiple color options
Material: Microfiber
Made with 110 GSM (grams per square meter) fabric
OEKO-TEX Certified
4 piece set
Hypoallergenic design
If you use a mattress topper or just prefer an extra thick bed, these linens should fit most sizes with a little extra room. Made from breathable microfiber with classic lace trim, this bedding would probably fit right into any farmhouse decor. Available in a variety of colors and sizes, these linens should be soft, hypoallergenic, and best of all, they should stay in place.
With a fully elasticized fitted sheet, these shouldn't pop off at the slightest sign of movement on the surface. Reviewers love that the material has a silky feel without being too slippery. With an OEKO-TEX certification, these linens have been tested by a third party and should have safe levels of potentially harmful substances, helping you breathe and sleep easily.
With easy care and maintenance, these linens shouldn't pill easily or wrinkle in the wash, helping maintain your effortlessly neat bedroom.
Linen Home –
Best Cotton Percale
HIGHLIGHTS:
12 size options
Multiple color options
Material: Cotton
Thread count: 200
OEKO-TEX Certified
4 piece set
Crisp design with percale weave
If you love to slide into cool and crisp bedding at the end of the day, consider Linen Home's 100 percent cotton percale sheets. At a 200 thread count with a tight weave, these should breathe well and maintain their structure when put through the laundry rather than shedding excessively. For a reasonable price, these linens come in every mattress size with a 15-inch pocket.
Reviewers love that this material breathes well and helps them keep cool without creating a rough surface and that they are deep enough to accommodate most standard mattresses with some room to spare. The pack includes a fitted sheet, a flat sheet, and two pillowcases for a matching set.
This quality material should hold up well over the months and be resistant to shrinkage, so long as you follow the care instructions.
LuxClub –
Best Hypoallergenic
HIGHLIGHTS:
7 size options
Multiple color options
Material: Bamboo-derived rayon blend
High thread count
6 piece set
Hypoallergenic design
Made from a bamboo and rayon viscose fabric, these linens are made to be as soft and breathable as luxury cotton, while maintaining a cost-effective model. Naturally hypoallergenic and antibacterial, these linens should be good for your allergies and safe for your skin.
With an 18 inch pocket, this set includes four pillowcases, a flat sheet, and a fitted sheet. It is available in a wide variety of sizes and colors. According to the reviewers, the material should be safe to wash in the washer and dryer and holds up well through multiple washes.
Depending on the colors you choose and how you wash the material, it should also be fairly fade-resistant. While the bedding should be soft and cozy, it should also breathe well on warmer nights, making it a great multi-seasonal option, which should be great for those with allergies year-round. Additionally, these sheets should be eco-friendly and sustainable for a guilt-free, quality purchase.
Bare Home –
Wrinkle Resistant
HIGHLIGHTS:
9 size options
Multiple color options
Material: Double Brushed Cotton Flannel
Thread count: 300
4 piece set
Designed for sensitive skin
For the cooler months, we love a good flannel bedding set, especially if it still breathes well. For the best wrinkle-resistant option, we're going with Bare Home's double-brushed cotton flannel sheets. Available in a variety of stylish colors and sizes (including split-king), these should keep you warm and cozy without making it look like a lumberjack moved in with you, unless you're into that look.
With a 15-inch pocket, the bedding comes in an eco-friendly and reusable tote, which should cut down on plastics and other packaging waste. These soft linens should come out of the dryer free of wrinkles and cut down on the time you spend ironing or let's be honest, not ironing and being frustrated at wrinkled linens.
Reviewers love how warm and soft the material is at a reasonable price. Some even bought a second set for wash day because the lower than average price meant they could afford to.
Great Bay Home –
Easy Care
HIGHLIGHTS:
6 size options
Multiple pattern options
Material: Velvet Plush Polyester
Made with 180 GSM fabric
4 piece set
Versatile design
This bedding was designed for the people who value comfort and style over almost everything else. Made from 100 percent velvet plush material, these are probably as comfy as bedding gets, especially in the cooler months. Not only are they uniquely soft, but they also come in a variety of stylish designs and colors that would be difficult to find elsewhere.
For a reasonable price, these linens have a 15-inch pocket and should stay in place well due to the fully elasticized bottom. If you love easy maintenance, this material is just going to get better and better for you. According to the manufacturer, it's machine washable, durable, and wrinkle-resistant.
Reviewers say these sheets are like sleeping on plush stuffed animals and because they're so warm, some reviewers were able to retire their electric blankets and heating pads as well.
Deep Bedding Sheets Buying Guide
Not all deep pocket bedding is the same and claiming linens have deep pockets isn't based on a universal standard. So for one company, 12-inches might be considered deep, while others create 21-inch pockets for extra tall mattresses.
To clear up some of the confusion around these products, we've created a comprehensive buyer's guide. From materials to sizes, we'll guide you through the particulars to help you find your best fit.
What Are Extra Deep Pocket Sheets?
The first step toward finding the right fit for your mattress is understanding the terminology. Most linens are under 15 inches in height, which can be problematic for luxury model mattresses or those who prefer to sleep with a thick mattress topper. To stop the fitted sheet from popping off on the edges, some companies create a deeper pocket at 15 inches.
While these are deep enough for some mattresses, others need more room, which is where extra deep pockets come in, at 16 inches deep and up.
Mattress Sizes These Products Fit
You're going to want to get out a ruler or smartphone app and measure how tall your mattress is before making a purchase. Keep in mind that you'll probably want a little extra room for the sheet to sit under the mattress, so for a 14-inch bed, you might want 15-inch deep pockets.
King Size
King mattresses are usually 76" W x 80" L, but the height may range between brands. Most companies offer King size bedding, just be sure the pocket depth is right for you.
Queen Size
Queen size beds 60" W x 80" L, so not nearly as wide as a King, but they are just as long.
Twin Size
Twin sheets come in twin and extra-long Twin, so be sure you know which your bed is before purchasing.
Standard Size
Standard is usually just smaller than a Twin, but it's a good idea to look at your mattress dimensions before buying.
Learn More: Mattress Size Chart
Main Types of Deep Pocket Fitted Sheets
Deep pocket bedding comes in all shapes and sizes, with a variety of materials and styles. Because so many brands have begun to make their linens with deeper pockets, you don't need to settle for just fit alone. We'll guide you through the important considerations.
Cotton
Cotton is easily one of the most common materials for deep pocket sheets. If you want your bedding to keep you cool, it might be the right option for you. Cotton is extremely breathable and depending on the weave, it can provide the crisp feel many expect in their linen.
Cotton may not be warm enough for all climates and could be better suited for summer bedding depending on how sensitive you are.
View Our Guide: Best Cotton Sheets
Microfiber
Another popular option for sheets, microfiber is famous for providing easy maintenance, soft texture, and a versatile nature. Microfiber is similar to cotton, though it tends to be softer than a low thread count cotton and may be cozier in cooler weather. There is no clear answer on which texture is better, rather it depends on personal preference.
If your sheets are going to get lots of mileage and washes, microfiber would likely be a great choice.
Embroidered (Luxury)
Embroidered bedding can be a great addition to guest bedrooms for a luxury experience or your own bedroom for a nice hotel or bed and breakfast feel. These can come in a variety of materials as well, though cotton and polyester are common. For an ultra-soft and smooth feel, you might want to consider a high thread count cotton.
Embroidery is usually around the edges of your flat sheets and pillowcases, though you may find it across the entire surface.
Egyptian Cotton
Egyptian cotton is different from traditional cotton because it is made from finer fiber which tends to have a higher thread count.
Sateen
Usually made from 100 percent cotton, this weave tends to be strong, silky smooth, and nice on the skin. It also tends to be breathable and good for warm sleepers.
Top Features of Thick Bed Sheets
This type of bedding should have some similarities that make it attractive for those trying to cover thicker mattresses. While most have elastic around the entire sheet, others include extra elastic reinforcement for corners. We'll go over the most important considerations to help guide your decision.
Durability
There are few letdowns less disappointing than buying a product you've heavily researched only to have it tear or shed within the few weeks of use. The good news is deep pocket sheets that are thicker tend to be more durable. To find the best products, we recommend looking for products with a reinforced elastic around the edges, in a fabric you know you like.
If you tend to toss and turn and wash your sheets frequently, microfiber should hold up well.
Hypoallergenic Properties
Hypoallergenic means the textile is made from fibers that are unlikely to create an allergic reaction. Whether you have pets, lots of dust, or just live in an agricultural area, hypoallergenic linens can be a lifesaver year-round. Deep pocket sheets tend to excel in this arena because they cover more of your mattress, helping reduce the number of bacteria and allergens that could reach your mattress and create allergic reactions.
Softness
If you highly value the texture of your linens, there are plenty of soft options to choose from, which you choose will likely depend on personal preference. While an Egyptian or sateen cotton may feel luxurious, microfiber can also feel cozy and soft in a different way.
If you want to be warmer, the flannel or polyester are great choices, while the cotton will likely help you sleep cooler.
Simple Care Taking
While many materials are washer and dryer safe, in some instances you may need to use delicate cycles or air dry your bedding. Additionally, some fabrics are not safe to use with an iron, so unless they are naturally wrinkle-resistant, you may need to invest in a steamer or find a better option for your home. The cleaning instructions should be listed clearly by the manufacturer.
Find Out More: How Often Should You Wash Your Bed Sheets
Resistance to Fading
While some people may be obsessed with the all-white bedding look, you might prefer a soft grey or bright red. Whatever your preference, you'll want to be sure the color is made to stick to the material, not wash down the drain. You may want to read product reviews and look at the manufacturer's page before purchasing so you can learn about the material's propensity to fade.
Measuring the Thickness of Your Mattress
If the dimensions of your bed aren't available online or you've been sleeping on your bed for a few months, we recommend grabbing a measuring tape just to be sure.
The depth of your mattress should be measured at the thickest point of your bed, so if there is a sag in the middle, you'll want to measure from the edges and vice versa. Once you know how deep your mattress is, subtract two inches, and that is the minimum depth of the sheets you should order. Be sure to measure the height with any mattress toppers you use as well.
Other Practical Benefits of Deep Pocket Sheets to Consider
Deep pocket linens have plenty of benefits, including some that might extend the life of your mattress. As the deep pocket sheet should cover the entire surface area of the mattress, it should help protect it from dirt and bacteria while saving you the trouble of constantly readjusting your linens. For children who play and jump around on the bed, this could help keep them from getting dangerously tangled up.
For adults, few things are less sexy than having to keep tucking in a sheet while you're trying to enjoy quality time. Deep pocket sheets also tend to be pulled tighter, meaning a less irritating gathering of material while you're trying to get comfortable.
Linens that are too small for the mattress often tend to tear and shred on the corners due to strain. As deep pocket linens are made for a snug but not strained fit, they may last longer and save you the frustration of frequently replacing your bedding.
The material, color, and depth can range widely for user preference, but we feel that going for a deeper pocket than usual is never a bad idea.
Find Out More: How to Keep Bed Sheets from Slipping Off
Conclusion
The right deep pocket sheets have the potential to solve a lot of problems with one purchase, but which is right for you will depend on a lot more than the thickness of your mattress. The good news is that there is a wide variety to choose from so everyone should be able to find a set that fits their tastes. We chose our favorites carefully and hope you find one you like on our list.
At the very least, our buyer's guide should steer you toward making an informed decision.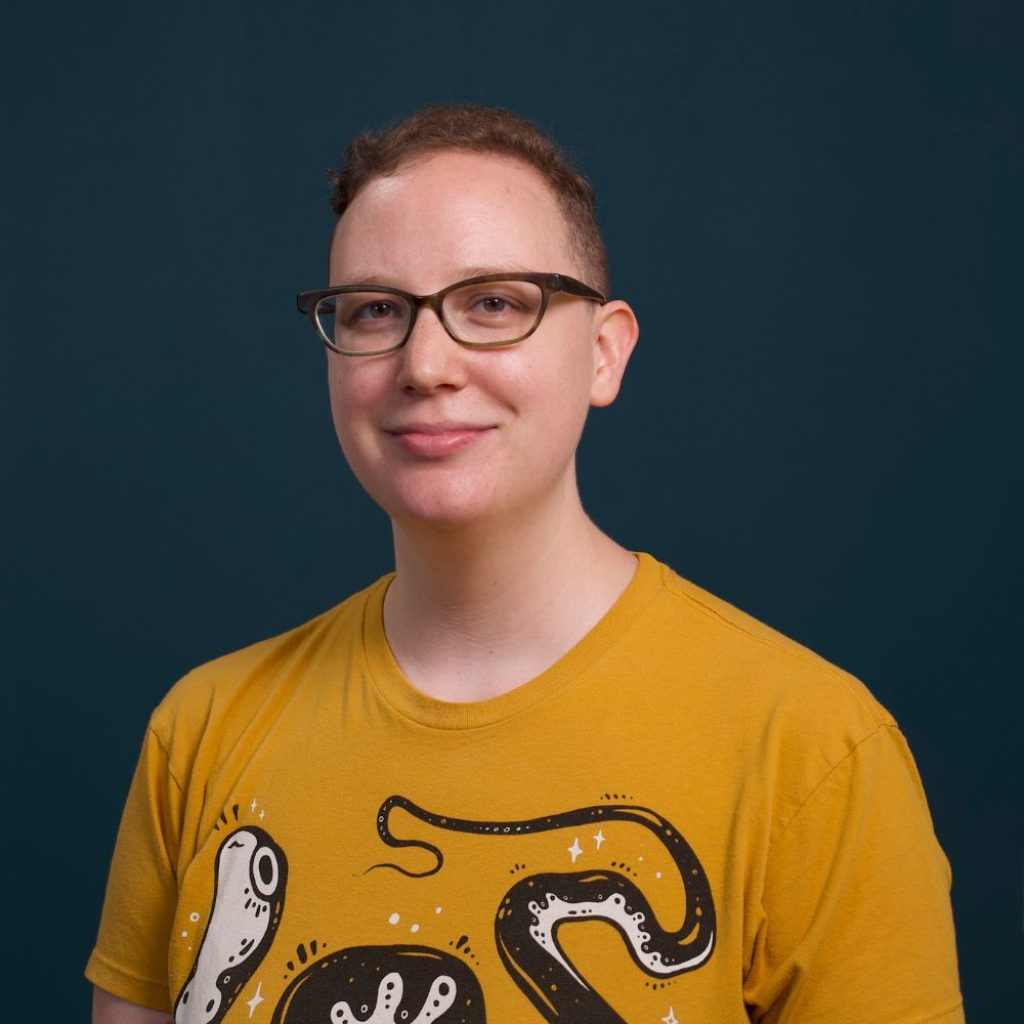 Melanie Kassel
Performance Editor
About Author
As Sleep Advisor's Performance Editor, Melanie writes and edits content throughout the site to ensure it's accurate, engaging, and up-to-date.