Transparency Disclosure – We may receive a referral fee for products purchased through the links on our site...

Read More

.
Purchasing a quality mattress is important to consider when creating a comfortable home. Here, we'll cover some of the highest-rated Tempur-Pedic beds to help you narrow down your choice.
If you've landed on the Tempur-Pedic brand, there are still decisions to be made that will provide you with the best bed for your sleep and your body.
Even beds in the same line of mattresses from the same company can be vastly different, which might be perfect for some but uncomfortable for others. Your weight, your shape, and the way you like to sleep all play a role in what bed is your best bet.
4 Best Tempur-Pedic Mattresses
Shopping Recommendation:
Are you confident that a Tempur-Pedic mattress is the perfect option for you? If so, continue exploring this page!
If you're unsure or want to learn about more great mattress options available then we recommend you check out our top bed reviews page. It is a great starting place for most mattress shoppers because it includes a diverse list of mattress picks based on various preferences, styles, and needs. It also includes links to an additional 60+ best mattress pages from Sleep Advisor (example: best hybrid mattress).
Top 4 Tempur-Pedic Bed Reviews
TEMPUR-Adapt™
90-night

Trial

10-year

Limited Warranty

Medium Feel and Medium Hybrid Feel

Cool-to-touch cover
The Adapt is the most affordable of this company's mattresses, and it contains a simpler, more streamlined design and some of the company's classic materials. The Adapt stands approximately 11 inches tall and is available in one versatile Medium firmness, though you may select rather you'd prefer a foam or a coil base.
The cover is made from knit fabric designed to be cool to the touch to help keep your sleep surface from overheating. This is followed by a comfort system designed to ease pressure points and wipe away strain.
What's worth mentioning?
The company boasts adaptability in either of the bases that you choose from so that your weight is supported evenly and your spine remains aligned.
TEMPUR-ProAdapt™
90-night

Trial

10-year

Limited Warranty

Soft, Medium, Medium Hybri

d, and

Firm Feels Available

SmartClimate® Dual Cover System
The ProAdapt continues in the tradition of the Adapt mattress while offering a few improvements and adjustments and upgrades. The bed also comes in a wider variety of firmnesses, including Soft, Medium, and Firm, though only the Medium is available in a hybrid model. Overall, the layers in this bed stand around 12 inches.
One of the upgrades is the SmartClimate® cover, which zips off for easier cleaning and has two layers sewn together to maximize stretch and contains next-generation cooling technology to keep the surface from overheating.
What stands out about it?
The bed also offers an extra transition layer made from TEMPUR-APR foam designed for advanced pressure relief.
TEMPUR-LuxeAdapt™
90-night

Trial

10-year

Limited Warranty

Soft

and Firm Feels Available

SmartClimate® Dual Cover System
If you're ready to kick luxury to the max, this company has you covered with the Luxe version of their Adapt line.
Available in both Soft and Firm configurations, this all-foam 13-inch luxury bed aims to provide a premium feel that excels in motion isolation and pressure relief for your joints and muscles. 
How does it differ? 
You still have the SmartClimate cover to keep things cool, but the APR foam is adapted slightly to provide a closer cell structure. What this does is create a more conforming experience that aims to give you an evenly balanced weightless sensation while you're sleeping. The comfort layer is designed to envelop your body in an ultra-conforming hug.
TEMPUR-breeze°
90-night

Trial

10-year

Limited Warranty

Medium and Medium Hybrid, Soft and Firm feels available

SmartClimate™ Dual Cover System
For those ultra-hot sleepers, this company has delivered a line of products designed to vigorously wick away heat so that your body remains comfortably cool throughout the night.
This line uses a similar cover, but there is an added layer of foam that incorporates phase change material. This state-of-the-art technology carries heat away when you're hot and returns it to you if your body cools below a neutral state. This constant equilibrium helps you sleep deeper and minimizes the likelihood that you wake in a sweat. 
What should you know?
This model is available in both PRO and LUXE versions, which the brand promises will keep you three to eight degrees cooler, respectively. Only the Medium PRObreeze is available in a hybrid.
What Is The Tempur-Pedic Brand All About?
Tempur-Pedic is a brand that represents one of the largest companies in the entire mattress industry. They have been around for more than 20 years, and to date, the company keeps growing through innovation and significant strides for the improvement of their line of products.
Now, it's worth mentioning that this is a luxury mattress brand with a worldwide reputation for excellence. While all their beds represent quality, there are different choices that might appeal better to your preferences.
Keep in mind, though, that premium beds from a premium brand come at a price. Many of these mattresses cost over 2,000 dollars for a Queen, so it is important to consider if that price point is prohibitive to your budget.
Tempur-Pedic Mattress Buyer's Guide
Are They Good For Side Sleeping?
When it comes to sleeping on your side, you'll need to evaluate if the mattress has the correct ratio of pressure relief and support to keep your spine aligned and your shoulders and hips comfortably cradled.
This is an area where Tempur-Pedic excels through their multi-layered foam construction  Different combinations of foam are meant to deliver this comfortable mix.
All of the models that we have described in this guide come in varying feels, and the Medium feel (which is typically a brand's most popular) can be purchased as a hybrid, replacing the foam base with coils for extra tailored support and reinforcement.
Side sleepers, especially those who are devoted to this position and possess curvier shapes, may steer towards soft choices, while dedicated stomach sleepers may want to try out something firm, especially if they carry extra weight around the hips.
Want to see more? Read our full guide to best mattresses for side sleepers.

Who Should Buy One?
If you don't feel like putting a value on a good night's sleep and have no problem investing a substantial amount of money in a mattress, this might be the brand for you. Additionally, the brand is amongst the most reliable ones when it comes to support in their products and, as such, it is preferred and geared towards people with different sleeping habits.
The products of the brand bring a genuinely premium bed feel. The sinkage and the hug are pronounced in the medium and soft iterations.
Who Shouldn't Buy One?
The beds are more expensive – there's no doubt about it. After all, this is an established premium brand that brings tons of value to your purchase. With this said, they are not necessarily intended for the regular customer who wants to get a bargain.
If you can't afford to invest a substantial amount of money in your mattress, this may not be a brand that you should be considering. While there are some affordable options, they are far more expensive than what you would be able to find on the market if you are looking for a budget purchase within the 1000-dollar budget.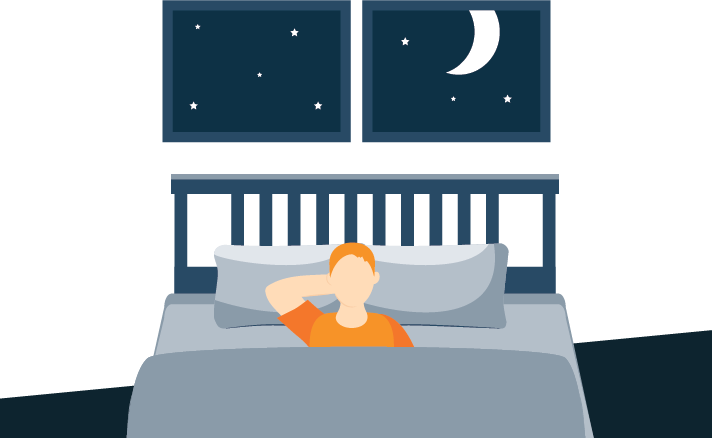 Tempur-Pedic Model Comparisons
Though this brand excels in choices and offers many different experiences, it all essentially boils down to a few collections. While the differences between them may seem subtle, they can substantially alter your experience of the brand.
The TEMPUR-Adapt line is the most affordable of this company's mattresses that delivers a lot of quality and comfortable adaptability for your dollar. If you are looking for more advanced features (and are able to spend the extra dollars) you can elevate your choice to either the PRO or the LUXE versions, which have slight upgrades to cooling features and support options, as well as a 1 or 2-inch increase in height.
The choice of feel will be very important, and not all models are available in all firmnesses. Medium is likely to suit the widest variety of folks, and this firmness is often (depending on the model) available in a hybrid.
Tempur-Pedic outfits their hybrids with premium coils that deliver targeted support with individually wrapped springs. They compress independently of one another, reducing the likelihood of motion traveling across the bed and better ensuring that your exact shape will find its support match.
Finally, for those who sleep exceptionally hot, this company promises to shave up to 8 degrees off your resting temperature with upgrades to their foam that keep the air flowing. Coils allow air to circulate more than foam, so the Hybrid choice in this line might be your coolest choice.
Frequently Asked Questions about Tempur-Pedic Beds
What's the best place to buy one from?
There are different retailers that feature the Tempur-Pedic brand. If you shop from their website, you would essentially eliminate the middleman's overhead. They also provide certain leasing options and financing plans in case you don't have the cash to put up upfront.
Are their mattresses memory foam?
Their products are made of patented TEMPUR materials which are resembling and using the foundations of memory foam but enhance it dramatically. This is what enables them to make the mattresses comfortable enough without bringing an unpleasant feeling as if you are trapped.
Is Tempur-Pedic worth it for back pain sufferers?
There are different Tempur-Pedic mattresses that target various body types and needs to maximize spine alignment, essential for back pain sufferers.
Find Out More: Top Rated Mattresses for Back Pain
Conclusion
For many consumers, this is known as a great brand worth considering. It is a premium bed manufacturer, and its products are of high quality. They are very popular, and fans of the brand claim they are a terrific investment.
If you are looking for a budget buy or a bargain, this may not quite be your brand. However, if you want to invest in undisrupted nights of sleep, Tempur-Pedic mattresses can be a great way to try for better nights.
Our team covers as many areas of expertise as we do time zones, but none of us started here as a so-called expert on sleep. What we do share is a willingness to ask questions (lots of them), seek experts, and dig deep into conventional wisdom to see if maybe there might be a better path towards healthy living. We apply what we learn not only to our company culture, but also how we deliver information to our over 12.7M readers.
Sleep research is changing all the time, and we are 100% dedicated to keeping up with breakthroughs and innovations. You live better if you sleep better. Whatever has brought you here, we wish you luck on your journey towards better rest.