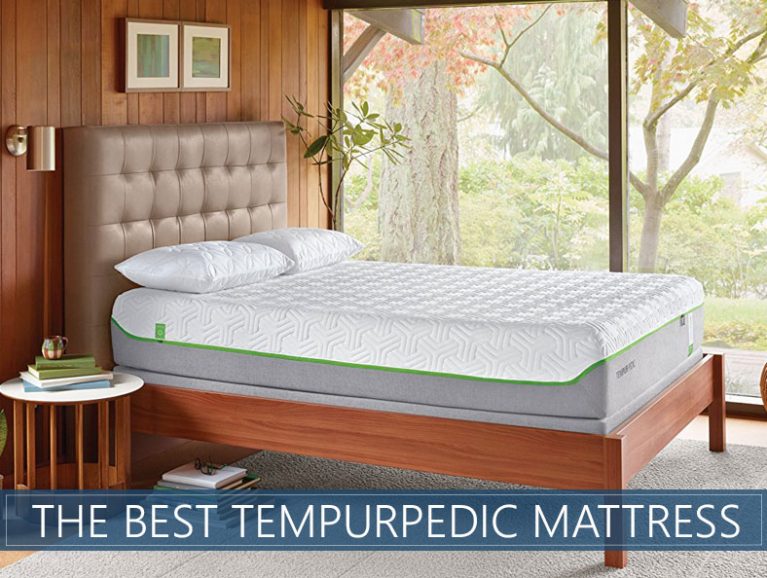 Transparency Disclosure – We may receive a referral fee (at no additional cost to the buyer) for products purchased through the links on our site or other applicable pages. To learn more, please read our full disclosure page here. We also encourage you to read about how we may research and/or test Products here.
Purchasing a mattress is undoubtedly one of the most important things to consider when furnishing your bedroom. This is a very important unit as it is capable of tremendously impacting your overall health, both physiological and psychological.
A good bed could easily attribute to the relaxed sleeping sensation which would enable you to wake up early in the morning feeling refreshed and ready for the new challenges of the day. On the other hand, if you have a mattress that's just not the right fit, you may be likely to wake up on multiple occasions, to experience hip, neck, or lower back pain and other issues of the kind.
Obviously, one of the choices that you have to make is in regards to the brand of the mattress, and that's not something to underestimate. Beds are not a type of product that are unilaterally created equally and different brands offer different specifications which might be suitable for certain individuals and uncomfortable for others. Here, we'll cover some of the highest rated Tempurpedic beds.
Not sure Tempurpedic is right for you? We encourage you to check out our top overall mattress picks for 2019 (learn more).
Top 5 Tempur-Pedic Bed Reviews
TEMPUR-Flex Hybrid Supreme
Taking advantage of the comprehensive TEMPUR material, the product is designed to provide you with a responsive sensation and a relaxed night of sleep.
It is designed to be dynamic and supportive thanks to the special layer made out with precision coils which are specifically engineered to provide the perfect harmony with the TEMPUR responsive material layer.
The materials of the product are of high quality. The inner layers provide a cooling sensation to enhance the overall comfort brought by the mattress. However, it is amongst the more expensive options of the company.
The product is designed to adapt to the contours of your body without making you feel trapped or hugged by the memory foam.
TEMPUR‐Cloud Supreme
The Cloud Supreme model of Tempurpedic is another 11.5-inches thick bed.
This one, however, is made with TEMPUR-ES material which is designed to support your body and assist you with the overall weight distribution.
There is a comfort layer which is made of the same material, and it is highly conforming to help ensure the perfect sleeping sensation. Additionally, it personalizes the feel and brings additional comfort and support.
There is a Smart Climate System that acts to draw moisture away and so you stay perfectly cooled throughout the entire night.
This is something rather beneficial and worth accounting for. The product also has a convenient base layer which is going to disperse the heat accumulated from the higher layers.
TEMPUR‐Contour Supreme
The Contour Supreme is another mattress which side sleepers tend to prefer, and that's mainly because it conforms to your body brilliantly thanks to the TEMPUR-Adept material in the comfort level.
This is going to help determine the overall comfortable feel of the mattress, and it is going to work to allow you to experience an entirely individualized support.
The base layer of the mattress, as in other models hereby described, is going to help disperse the heat to keep you well cooled off throughout the entire night.
Additionally, there is a cover included which is zippered, and it is very easy to wash and to dry. The Smart Climate system is also implemented.
The product takes advantage of extra-firm and dense foam to provide the necessary support for those who might be slightly overweight.
TEMPUR-Flex Hybrid Prima
The Flex Hybrid Prima is yet another very popular choice that a lot of people tend to prefer. It is a 10-inch thick bed, and it takes advantage of the patented TEMPUR material as well.
However, the feel is slightly more responsive and the foam conforms beautifully.
There is a dynamic support layer made of coils which have been engineered to perfection to work in perfect harmony with the responsive layer that we mentioned above.
The product comes with the commonly used Smart Climate System and an included cover which is easy to wash and replace if needed.
TEMPUR‐Cloud Prima
The Cloud Prima is slightly more accessible when you compare it to the other TEMPUR models, and it is one which is designed to be a bit thinner yet firmer.
It is specifically engineered to help you disperse your body weight throughout the entire surface very conveniently. The base layer of the mattress is specifically intended to conveniently disperse heat which is quite beneficial and provides additional comfort.
The TEMPUR-ES material is featured in the comfort layer to help ensure that it's perfectly conforming to the contours of your body.
All in all, this is a great option for back sleepers, but another model may be more suited for you if you prefer to sleep on your sides.
What Is The Tempurpedic Brand All About?
Tempurpedic is a brand which represents one of the largest companies in the entire mattress industry. They have been around for more than 20 years, and up to current date, the company keeps growing through innovation and significant strides for improvement of their line of products.
Now, it's worth mentioning that this is a luxury mattress brand which has a tremendously exceptional reputation throughout the entire world. It is unlikely that you would go wrong if you decide to purchase a unit from them.
Keep in mind, though, that premium beds from a premium brand come at a price that is in line. The majority of their products outweigh their counterparts regarding asking price.
Tempur-Pedic Mattress Buyer's Guide
Are They Good For Side Sleeping?
When it comes to sleeping on your sides, you need to know that if the mattress doesn't offer the necessary support, you can definitely start experiencing lower back pain.
This is an area where Tempurpedic excels. This is mainly due to the construction. The beds of the company come in four different separate layers of foam. This is intended to provide you with the necessary support while not sacrificing comfort one bit.
The sizes of those layers are conveniently changed with regard to the purpose of the mattress. The top layer is the one which is designed to provide you with the initial soft feeling of the bed. The next layer is designed to enhance this particular sensation and to increase the overall support of the product.
The third layer is supportive, and it is usually thicker. It is going to make sure that the sinkage is more limited. The bottom layer is the foundation of the bed, and it also brings additional support.
Who Should Buy One?
If you don't feel like putting a value on a good night's sleep and you have no problem paying a substantial amount of money for a mattress, this might be the brand for you. Additionally, the brand is amongst the most reliable ones when it comes to support in their products and, as such, it is preferred and geared towards people with different sleeping habits.
The products of the brand bring a genuinely premium feel and sleeping sensation. The sinkage and the hug are pronounced.
Who Shouldn't Buy One?
The beds are more expensive – there's no doubt about it. After all, this is an established premium brand which brings tons of value to your purchase. With this said, they are not necessarily intended for the regular customer who wants to get a bargain.
If you can't afford to invest a substantial amount of money in your mattress, this may not be a brand that you should be considering. While there are some affordable options, they are far more expensive than what you would be able to find on the market if you are looking for a budget purchase within the $1000 budget. This is something to consider.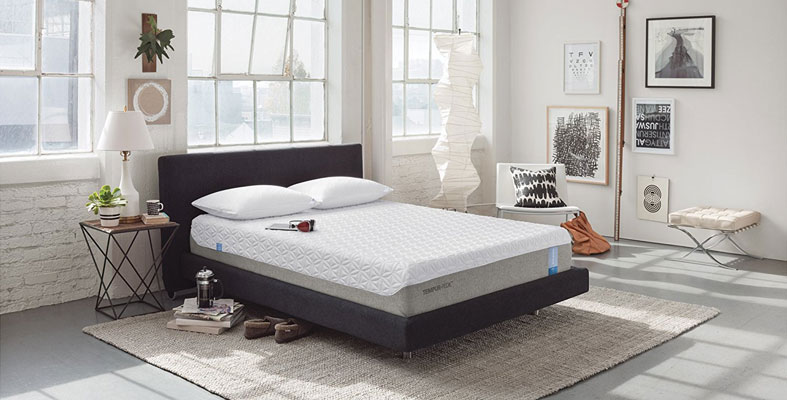 Tempur-Pedic Model Comparisons
There are a few different models which are commonly preferred when it comes to Tempurpedic mattresses. While all may be worth your consideration, there are certain differences which are quite definitive in some instances.
The Tempur-FLEX Hybrid Supreme is the most expensive model of the commonly purchased ones, and it comes at a price point of $2,699. It is 11.5 inches thick, and the firmness is categorized as a medium. This can be a great option if you are heavier and want additional support when sleeping on your side.
The Tempur-Cloud Supreme brings a medium to plush firmness, and it is 11.5 inches thick. It's also a bit cheaper, coming at $1,699. It offers a rather soft appeal, and it's can be used for people who aren't quite as heavy.
The Tempur-Contour Supreme is another rather pricey product at $2,199. It is firm, and it's 11.5 inches thick, but it is made with a special top layer which contours to the shape of your body.
The Tempur-Flex Hybrid Prima is a mid-ranged model regarding pricing, and it would cost you $2,099. The product is comfortable, and it is a bit thinner – it comes at 10 inches, but it offers serious firmness.
The Tempur Cloud-Prima is another one of the more affordable options of the brand, and it would cost you $1,699. The product brings a medium to plush sleeping sensation, and it is only 10 inches thick.
Frequently Asked Questions
What's The Best Place To Buy One From?
There are different retailers who feature the Tempurpedic brand. If you shop from their website, you would essentially eliminate the middleman's overhead. They also provide certain leasing options in case you don't have the cash to put up upfront.
Are Their Mattresses Memory Foam?
Their products are made of patented TEMPUR materials which are resembling and using the foundations of memory foam but enhance it dramatically. This is what enables them to make the mattresses comfortable enough without bringing an unpleasant feeling as if you are trapped.
Is Tempurpedic Worth It For Back Pain Sufferers?
There are different Tempur-pedic mattresses that target various conditions. There are good mattresses that are firmer and specifically intended to help people who suffer from lower back pain.
To Conclude
---
To so many consumers, this is known as a great brand worth considering. It is a premium bed manufacturer, and its products are of the highest quality. This is something that you can take into consideration.
If you are looking for a budget buy or a bargain, this may not quite be your brand. However, if you want to invest in undisrupted nights of sleep, Tempurpedic mattresses can be a great way to try for better nights.
Author:
Jill Thompson
I've been self-employed for almost four years and I would not change it for anything! I believe that anyone can achieve their goals with the right attitude and determination.
I'm an avid traveler (25+ countries and counting) that loves to meet new people doing amazing things.
When I'm not researching for the Sleep Advisor, you can find me reading, running, traveling, golfing, or meditating.
I wish you the very best on your journey!