Transparency Disclosure – We may receive a referral fee for products purchased through the links on our site...

Read More

.
Tempur-Pedic is a high-end mattress company that uses foam developed by NASA. The foam was first introduced to the public through Tempur-Pedic products in 1992. Many consider the brand synonymous with pressure relief, which is why it's so popular with side sleepers.
TEMPUR-Pedic features several collections with some of the best foam beds for different sleeping habits. For example, the TEMPUR-breeze° collection is best for hot sleepers, while the mattresses in the TEMPUR-Adapt® collection are excellent for side sleepers looking for an adaptive bed. This article features the top Tempur-Pedic mattresses for side sleepers, including which ones offer additional features so you can find your perfect match.
The Best Tempur-Pedic Mattress for Side Sleepers
TEMPUR-Cloud®
Moisture-Wicking Cover
Medium and Medium Hybrid Models
Designed and Made in the USA
TEMPUR-Cloud® is an excellent option for side sleepers who struggle with pressure build-up. The mattress is available in all-foam and hybrid versions, so shoppers can choose the construction that fits their preferences best.
The all-foam TEMPUR-Cloud® has a 360° stretch cover that's moisture-wicking and breathable. The comfort layer is made from soft and responsive Tempur® material that adapts to your body. Next comes the support layer made from the same proprietary material but firmer. The base layer is sturdy and durable, enhancing the overall durability of this Tempur-Pedic mattress.
The hybrid version has all the same layers, plus the spring coil unit that features 1,000+ coils for added support. The coils are individually-wrapped to improve motion isolation and ease of movement.
Why we like it
The mid-range firmness should fit a wide range of sleepers, especially those who prefer sleeping on their side. This Tempur-Pedic mattress adapts to your body and allows gentle cradling to avoid pressure build-up.
TEMPUR-Adapt®
Three Models Available
Two Firmness Options
Excellent Motion Isolation
Tempur-Adapt® features several layers of proprietary material to relieve pressure in the most sensitive areas. The mattress is designed to support the body in all sleeping positions, so it's good for partners with different preferences.
The Tempur-Adapt® is available in two firmness options, although side sleepers should benefit from the soft and medium models the most. The bed is also available in a medium-hybrid version, featuring 1,000 coils for additional support and responsiveness. The all-foam medium Tempur-Adapt® features the brand's unique Tempur-ES® comfort layer and the original Tempur® support layer. In addition, the Tempur® material is included in all models and firmness options.
What stands out about it?
Tempur-Adapt® isolates motion so that partners don't feel when one is tossing and turning. The bed is responsive and gives gentle cradling to relieve any tension and pressure, but it remains supportive in all sleeping positions.
TEMPUR-breeze°
Up to 8° Cooler
Two Models and Four Comfort Options
Hybrid Version Available
Hot sleepers know the struggle of finding a mattress that won't overheat. This should no longer be a problem with the Tempur-Breeze®, as the bed is designed to keep hot sleepers cool throughout the night. The company designs the mattress in a thermal laboratory to deliver the most comfortable sleeping environment without hot flashes and sweating.
The bed is available in two models, but both are cooler than standard mattresses. The LUXEbreeze° is 8 degrees cooler, while the PRObreeze° is three degrees cooler than other Tempur-Pedic beds. The construction starts with the SmartClimate® cover, followed by PureCool™ phase-change material that absorbs heat. Next is the Tempur-CM+ material that helps cycle the heat out of the mattress, so it doesn't stay trapped.
What makes it special?
PRObreeze° in the medium-hybrid version features more than 1,000 spring coils to allow easier movement and more edge support for folks who like to use the entire surface of the bed.
What Mattress Features are Important for Side Sleepers?
Side sleeping is a popular position because it's comfortable, good for back pain, and can help reduce snoring. However, side sleepers require a specific type of mattress to achieve the comfort, support, and pressure relief needed for a good night's sleep.
Contouring
A contouring mattress adapts to the body in all sleeping positions. However, it's a crucial feature for side sleepers because it provides pressure relief. A contouring mattress allows your shoulders and hips to sink a bit while still supporting the spine. This way, you get to sleep in proper alignment, and it's less likely you'll wake up with pressure build-up.
Pressure Relief
Pressure relief is one of the most important qualities side sleepers should look for. This sleeping position is comfortable, but only if you have the right mattress. A bed that's too firm is likely to cause pressure build-up in the shoulders, hips, and knees. The best way to relieve the pressure is to look for a softer bed that cradles your body's curves.
Support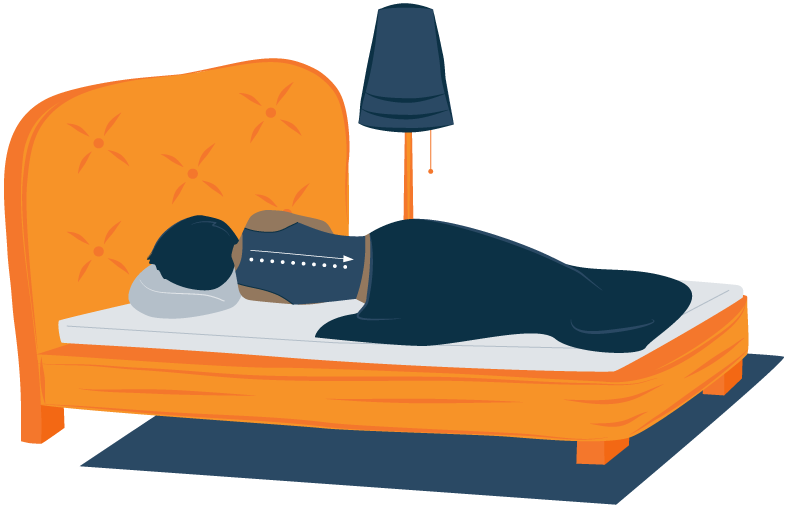 A supportive mattress makes all the difference regarding back and neck pain. High-density foam and strong coils can offer sufficient support for proper spine alignment, which should help reduce pain. Side sleepers typically need beds that maintain support but aren't so firm that they sacrifice vital pressure relief. The best way to find a middle ground is to go for a mid-range firmness.
Firmness
Firmness is an important factor when buying a mattress for side sleeping. As mentioned, softer beds are more suitable for side sleepers because of the pressure relief they offer. However, these may lack the support needed to relieve back and neck pain. Side sleepers struggling with back pain should consider beds with a medium firmness to keep the spine aligned. These beds are typically supportive but still soft enough to prevent pressure build-up.
If you want to learn more, make sure to check out our mattress firmness guide.
Price
The price of mattresses for side sleepers depends on the particular model. Some brands are more expensive than others, depending on the materials and constructions they use. For example, Tempur-Pedic is a high-end brand with slightly more expensive foam mattresses. The price is due to the overall quality of these mattresses, which includes high-end materials, cooling features, and proprietary technology incorporated in each mattress.
Type of Material
Tempur-Pedic makes foam and hybrid mattresses, but what stands out the most is the Tempur® material. Tempur® has an open cellular structure that adapts to your shape, weight, and temperature. Your body temperature makes the material softer, which helps absorb pressure in the shoulders, hips, and knees. Plus, the material has good motion isolation, so it's good for couples.
Material Quality and Durability
Material quality is going to determine the overall durability of your mattress. Tempur-Pedic uses proprietary materials known to last a long time with regular use. As such, these mattresses last 6 to 8 years on average. More expensive Tempur-Pedic beds should last up to 10 years. On top of that, the company offers a 10-year warranty on all its mattresses, replacing and repairing any bed with a manufacturing defect.
Edge Support
Foam beds don't usually have as good edge support as innerspring and hybrid beds. However, some foam beds are better than others, featuring higher-density foam along the perimeter. This should allow sleepers to spread out across the entire surface of the bed without falling off the edge. Tempur-Pedic medium and firm models have the best edge support, whereas softer ones may not excel as much.
Cooling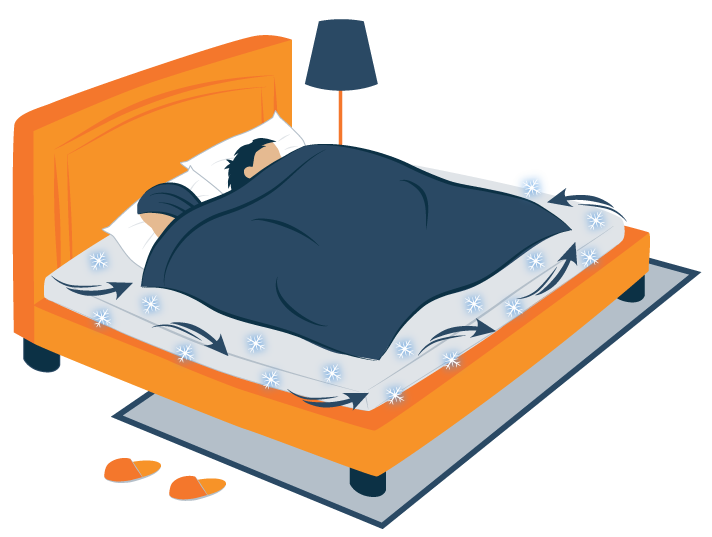 Cooling features are important for foam because the material is known to overheat, whereas coils naturally foster more airflow. Many brands use gel or copper infusions to keep the heat at bay so you're not sweating through the night. However, not all foam has cooling properties, so this is something to look for if you're a hot sleeper. While many Tempur-Pedic beds prioritize cooling, the TEMPUR-breeze° will likely be ideal for extra-hot sleepers.
Other Factors for Side Sleepers to Consider
Side sleepers should focus on pressure relief and contouring to relieve hip and shoulder pain. Body weight and pelvic rotation are also critical for side sleepers looking for quality sleep. Here's why these things matter.
Hip Pain
Hip pain is common among side sleepers because most of the sleeper's weight focuses on a smaller area. If your mattress is too firm, you may wake up with hip pain because there's not enough contouring. As a result, pressure builds up in the hips, making it difficult to find a comfortable sleeping position. The best way to avoid this is to get a softer mattress or a topper to modify the firmness of your existing bed.
Shoulder Pain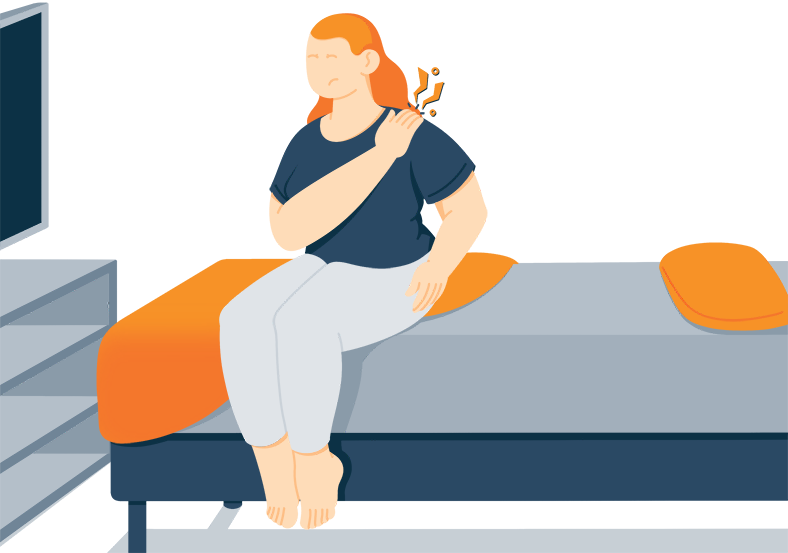 Shoulder pain happens for the same reasons as hip pain. Your bed may be too firm to allow contouring. A good way to battle this is to get a softer mattress that contours to your body, preventing the pressure from building in the shoulders for a more comfortable night's sleep.
Read More: Best Mattresses for Hip and Shoulder Pain
Body Weight
As mentioned, most of your weight focuses on a small surface when you sleep on your side. This may feel comfortable but makes it easy to create pressure points in the hips, shoulders, and knees. A good way to avoid it is by getting a memory foam mattress that contours your body, offering gentle cradling for these sensitive areas. Heavyweight side sleepers may want a mid-range firmness, so the body doesn't sink into the mattress too much. Lightweight sleepers should benefit from a softer bed that doesn't need much weight to activate the upper layers.
Pelvic Rotation
Pelvic rotation is when the front of your pelvis is rotated towards the floor. Although it's not a terrible condition, it does create an arch in your lower back that may lead to pain. If your pelvis is constantly in this position, you probably won't feel uncomfortable while sleeping on your side. However, side sleepers with rotated pelvis should look for a softer mattress and possibly a body pillow to help relieve tension.
What are Tempur-Pedic Mattresses Made Of?
Tempur-Pedic mattresses are made from the brand's exclusive TEMPUR® foam. At first glance, this foam is similar to memory foam. The material is dense, responsive, and contouring, but it's also designed to react to heat and pressure.
TEMPUR® foam can only be found in Tempur-Pedic products. This patented material is a form of viscoelastic polyurethane foam that's designed to adapt to your body regardless of your preferred sleep position. However, it's particularly suitable for side sleepers as it prevents pressure from building up in the hips, shoulders, and knees.
Tempur-Pedic Mattress Collection
| | | | |
| --- | --- | --- | --- |
| TEMPUR-Cloud | Foam/Hybrid | Medium | $2,199 |
| Adapt | Foam/Hybrid | Medium | $2,499 |
| ProAdapt | Foam/Hybrid | Soft, Medium, Firm | $2,849 |
| LuxeAdapt | Foam | Soft, Firm | $4,149 |
| ProBreeze | Foam/Hybrid | Medium | $4,449 |
| LuxeBreeze | Foam | Soft, Firm | $5,449 |
FAQ
Where can you buy a Tempur-Pedic mattress?
Tempur-Pedic mattresses are available on the brand's official website, where you can also find more information about each mattress, its features, and its price. However, the brand also sells through retailers all over the US, making it easy to see and test mattresses on-site.
How do you wash a Tempur-Pedic mattress cover?
Most Tempur-Pedic mattresses have a removable and washable cover. However, you should always refer to the tag sewn into the cover to ensure it's removable and safe to wash. Most covers are machine-washable, but you should only use a cold temperature setting. The same goes for machine drying, although air-drying is best.
What's the average lifespan of a Tempur-Pedic mattress?
Most Tempur-Pedic mattresses should last six to ten years, depending on the model and how you use it. Jumping on the bed will likely shorten its lifespan regardless of the model you get. In most cases, it takes about six years before you notice it may be time to replace your Tempur-Pedic mattress.
How much do Tempur-Pedic mattresses cost?
Tempur-Pedic makes several mattresses priced differently, so there's a bed for everyone's budget. The price ranges from $2,000 to $5,000 and more for a Queen size, depending on the collection you're interested in. Mattresses with advanced cooling features are almost always higher in price.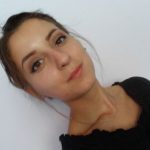 Olivera is a content writer for Sleep Advisor and is enthusiastic about sleep. She firmly believes in the benefits of daytime naps on top of getting a full 8-hour sleep at night.
She started writing in 2016 and never looked back. What she appreciates the most is her flexible working hours and the ability to work with people worldwide.
In her free time, Olivera enjoys reading Spanish literature, taking pilates classes, and trying out new cocktails with friends.