A portable, inflatable (portflatable?) camping bed can elevate your trip from a rough-and-tumble excursion to a cozy getaway. They're affordable, easy to set up, and available in multiple sizes.
In terms of features, they can range from simple, budget-friendly mats to Space-Age wonders complete with everything except a microwave. So, which blow-up bed should you pick for your tent?
In our opinion, the best camping air mattresses take the unique challenges of spending the night outdoors into account.
They're durable enough to stay inflated on uneven, poky surfaces; they compress into convenient packages; and they're supportive enough to combat the aches and pains you might experience while hiking. Read through our list of the most comfortable camping beds below to see our top picks.
The Best Inflatable Beds for Camping, Reviewed
The SoundAsleep Dream Series –
Voted Top For Heavy Duty
SoundAsleep Dream Series Air Mattress
The SoundAsleep Dream Series Air Mattress is a tall, sturdy air mattress that won't sink in the night.
Have you ever tossed and turned in your sleeping bag wishing you had brought your bed from home? Well, now you can. The SoundAsleep Dream Series air mattress lives up to its name and then some.
Its 40 internal air coils make it an ideal choice for the avid camper who suffers from frequent joint and back pain, as the coils help ensure the mattress keeps its form so you can stay sound asleep throughout the night.
The outdoor community has been raving about its laundry list of features that help it stand up to the rigors of nature: a powerful internal pump for quick inflation and deflation, strong bottom grip to keep it in place during the night, and an extra-thick, water-resistant top for added comfort and protection.
All of the pros make it easy to deal with the minor motor noise from the pump and its non-compatibility with standard sheets.
KingCamp Light Outdoor Camping Air Mattress –
A Budget Backpacker's Dream
KingCamp Light Outdoor Camping Air Mattress
With a lightweight design and a built in pump, this air mattress is perfect for campers looking to maximize storage space.
Lightweight, portable, and capable of withstanding rain and rough terrain—this budget-friendly model combines the comfort that a camper desires with the portability that a backpacker requires.
The built-in foot pump saves valuable space inside your bag and can have this bad boy ready to sleep in under 5 minutes flat. Unroll it, pump it up, and get ready to gaze at the stars from the comfort of 192 stabilizers.
When you wake up rested and ready to move, deflate it in a flash, roll it up, and put it in the carrying bag that it comes with. Not only will you be sleeping in Mother Nature, you'll be protecting her, too. The only thing this environmentally-friendly bed will do less damage on is your wallet!
The majority of campers love its combination of mobility, convenience, and comfort. It takes a bit of effort to pump and some getting used to, but once you get the hang of it, you shouldn't have any issues.
EnerPlex –
Best for Couples
Enerplex Air Mattress
The Enerplex Air Mattress is a great mattress for outdoor and indoor proof. This mattress is durable because of the puncture resistant PVC plastic. It also has a soft cover on top for extra comfort.
Sleep Advisor Score
4.30 / 5
If you and your partner share a love of camping, then you will want to consider this inflatable air bed from EnerPlex. The queen size features an impressive 15-inch profile, though shoppers have the option to purchase 13-inch one that is slightly cheaper.
You won't need to spend much time inflating since the mattress can reach its full size within two minutes. The bed comes with an electronic built-in pump, but for outdoor use, you can use a portable battery outlet or car outlet adapter for inflation.
The mattress also features a coil beam construction for optimal comfort. Furthermore, the waterproof material and non-slip bottom should help provide a hassle-free experience.

Why we chose it
The bed is designed to support up to 600 pounds, which should be an excellent fit for most couples. The higher weight limit helps ensure sharing a bed won't affect the level of support.
Active Era Luxury Camping Air Mattress –
Best Overall and Best Budget
Active Era Luxury Camping Air Mattress
The waterproof coating and puncture-resistant material make this a great air mattress for any camping destination.
Active Era is providing luxury on a budget to campers with its air mattress, which we have selected as the 'Best Overall' and 'Best Budget' product on our list. The bed features a competitive price while also maintaining top-quality features.
The weather elements can be unexpected while camping, so this waterproof bed should not be an issue in the event of rain or snow. The two sizes provide consumers will the flexibility to purchase the size that best meets their needs, and according to Active Era, the queen is large enough to sleep 2 adults or 3-4 children.

Why we love it
The bed has two pumps. The first is an electric air pump that should fill the bed within 2 minutes and is USB rechargeable for convenience, and the second is a manual foot pump built into the mattress.
How to Choose the Perfect Air Mattress for Camping
Unless you buy from a company that will airlift your bed from your campsite and bring you a new one that same day (please inform us if you do, because that would be amazing), you are stuck with the one you buy for the whole trip. So, before you go, there are plenty of factors that you've got to keep in mind:
Price/Quality – Sometimes, you get what you pay for. It's up to you to find that sweet spot between bodily comfort and wallet happiness. There are plenty of great models in all price ranges, but, in general, the higher you go, the more you get. Also, don't forget to consider a memory foam camping pad because it's one way to be even more comfortable.


---

Size/Capacity – Are you a family going on your once a year vacation or a backpacker whose bag space is at a premium?


---

Convenience – Most models come with built-in pumps, but if they don't, are you prepared to do things the old fashioned way?


---

Weight/Mobility – If you're going on a trek, you want to be mobile. You've got to not only consider how heavy it will be to carry, but how quickly you can inflate and deflate it.


---

Your Body – Are you prone to back pain? Then you need something with more support. Are you young and spry? Then you could make do with something a bit less fancy (and less expensive). You don't want to purchase an inflatable bed for comfort only to for it to make your camping trip less enjoyable because your legs hang off and you can't sleep on your side.
Why You Should Always Bring A Durable Air Bed Camping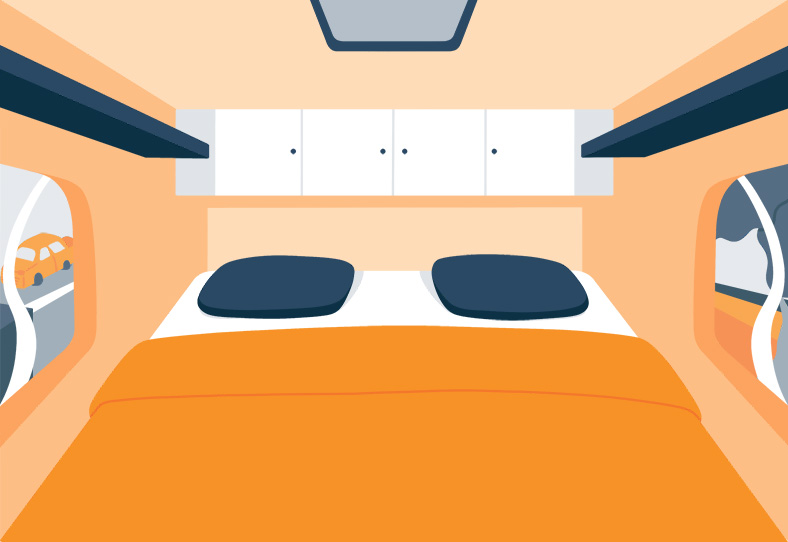 Escaping modern conveniences and getting back in touch with our roots are just part of the reason why adventure-seekers and average Joes take to the wild outdoors. Camping is great exercise, soothing for the mind, and a bonding activity that friends and families alike can partake in, usually for much less than a short vacation at a nearby attraction. Studies have even linked camping to better overall sleep and life quality (will link later).
But it's all fun and games until your back hits the ground. If you aren't well rested, you won't be able to take the bull by the horns during your trip, and, to make things worse, you may have a few bumps and bruises that will last long after your tent is packed up and work your clothes are back on.
An air mattress can erase all of those issues and more.
The Benefits of Owning an Airbed
If you're wondering about the benefits of owning one of these nifty inflatable beds, then here are just a few.
Have More Energy for the Trip
Are you feeling irritable, lethargic, or anxious about your trip? It's probably due to lack of sleep. If you wake up in the morning and don't feel like joining everyone around the table for coffee and breakfast, then what's the point of going?
A battery-powered air mattress will help you get a deep sleep regardless of the scary noises coming from outside (it's not a bear…probably). With a full, revitalizing sleep, you should feel that lust for the outdoors that you felt the first time you went.
Car camping or have an RV? Explore our top picks for the best RV mattresses.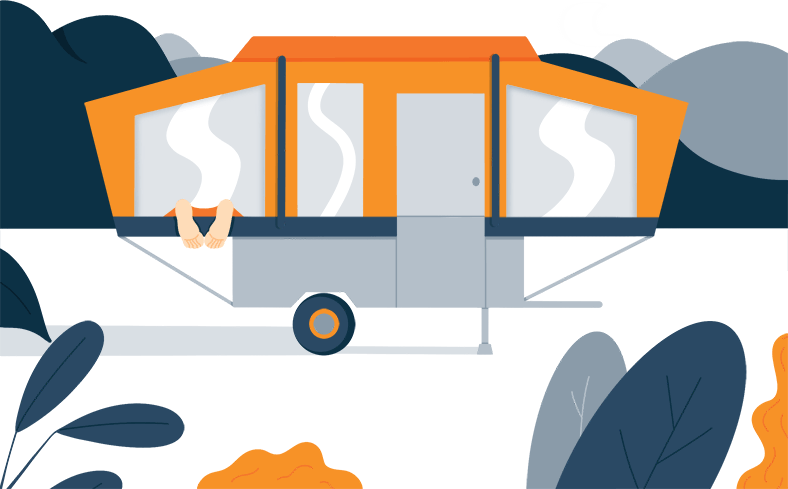 Say Goodbye to Pain
Anyone who has ever gone camping knows that back and joint pain are almost unavoidable. Any time you are out in nature, there is a risk to feel a bit sore. However, the last thing you want is to be so sore that you can't go hiking or play frisbee in the evening.
If you sleep on the hard ground, that's very likely what you'll get, especially campers whose bones aren't what they used to be. An air mattress will allow you to bring the comforts of your home bedroom into your tent and keep your trip pain-free.
Use It For More Than Just for Outdoors
Having unexpected guests? Are the kids having a sleepover? Do you not feel like transforming your home office into a guest bedroom? The majority of the models on this list can be used indoors, too! If they're comfortable enough for a deep sleep while in a tent, then they'll be twice as good inside the comfort of your own home. The best part is they won't take up any space at all if you deflate and store them.
FAQ about Air Mattresses For Camping
Are cat proof air mattresses durable enough to use?
A few companies have analyzed the pet proofing dilemma and come up with solutions that can help keep their brands safer from the rogue claws and teeth of housepets, and they include specialized covers or extra durable rubber. These features can also make the structures plenty durable for outdoor use, but you should keep in mind that these features also make the products quite heavy.
View Our Guide: Top Rated Puncture Proof Beds
Will Intex brand products work outside?
There are some Intex air mattresses that are better suited for outdoor use than others, and this largely comes down to their weight. Extra features in some models, such as interior supports and thick rubber, add a lot to the air bed's overall durability, but it could be quite cumbersome to carry if you're hiking outdoors to your favorite camping spot. It's best to evaluate the weight and bulk when selecting a bed for outdoor use.
Conclusion
Choosing the right tent mattress is hard. The ground outside is even harder.
If you don't do the first sentence right, the second sentence is going to become all too real. Purchasing a top end air mattress for camping in 2023 will help you get a deep sleep under the stars, get rid of your pain, and give you handy spare bed to use in a pinch at home. Make sure to set a budget, weigh the size, convenience, and capacity options, and go into your search with an open mind.
If we had to choose one, it would be the full-size SoundAsleep Dream Series. The comfort and durability are high. It truly is like taking your bed at home and bringing it on your trip.
Have you ever woken up in the morning and felt like you had just spent the whole day hiking in the wilderness? With an air mattress, you'll probably never have to.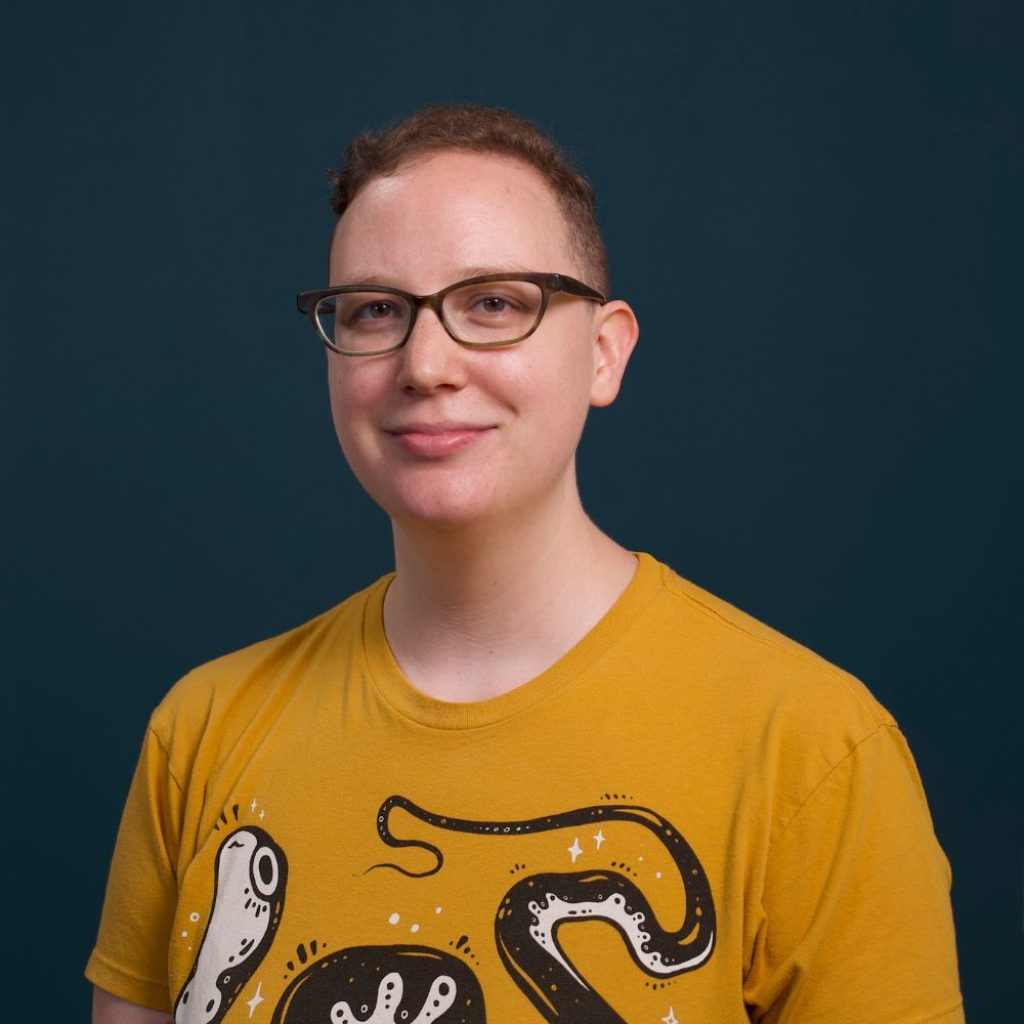 Melanie Kassel
Performance Editor
About Author
As Sleep Advisor's Performance Editor, Melanie writes and edits content throughout the site to ensure it's accurate, engaging, and up-to-date.