Transparency Disclosure – We may receive a referral fee for products purchased through the links on our site...

Read More

.
Are you considering getting a new Serta iComfort bed but you are not quite sure if it's the right call? It can be stressful making a big purchase when there is uncertainty involved. There are many options on the market and picking the best one is far from being an easy task, so we're here to help you pick the best.
Through the years, Serta mattress models have been known to carry high price points, and there are a lot of them as well. Which Serta iComfort is the best? If only it were that easy.
There are plenty of things to account for such as comfort, firmness, construction, materials, off-gassing, and whatnot. Fortunately, this is where reviews come into the picture.
We have taken the liberty to provide you with a detailed breakdown of some of the best options brought to you by the company with clear and understandable information. Hopefully, this will help you choose the right mattress for you.
Shopping Recommendation:
Are you confident that an iComfort mattress is the perfect option for you? If so, continue exploring this page!
If you're unsure or want to learn about more great mattress options available then we recommend you check out our Best Mattresses of 2023. It is a great starting place for most mattress shoppers because it includes a diverse list of mattress picks based on various preferences, styles, and needs. It also includes links to an additional 60+ best mattress pages from Sleep Advisor (example: best memory foam mattress).
Top 4 Serta iComfort Reviews
Serta iComfort Blue 500 Plush –
Best for Back Sleepers
Mattress Type: Memory Foam
Best for Back Sleepers
Firmness Level: 6.5/10
The Serta iComfort Blue 500 bed was made to be just firm enough to support your spine while offering enough pressure relief to allow your curves to experience a slight hug. The effect should be a satisfying night's sleep atop a taller-than-most mattress.
This all-foam mattress should be a good choice for back sleepers who need that extra support for their spinal alignment. Made with a combination of TempActive memory foam and Deep Reaction memory foam, this bed should provide plenty of motion isolation for those who sleep with partners without causing a build-up of heat.
What's worth mentioning?
This bed also features reinforced edge support to increase the usable surface area on the bed and avoid the sensation of side sagging or sliding off the bed. This bed is also adjustable frame compatible for those who prefer to sleep slightly elevated or with their feet up.
iComfort Blue Max 1000 –
Stomach Sleepers
Premium memory foam
6 layers
Cooling gel
Compatible with all frames
Made in the USA
Serta's iComfort Blue Max 1000 features a firm feel that should be ideal for folks who regularly sleep on their stomach. Stomach sleepers usually prefer harder beds that help prevent their heavier areas, such as the stomach and hips, from sinking too much and throwing their spine out of alignment.
This 6-layer bed stands 12.5 inches high. 
The mattress is made with premium memory foam layers to provide a quality product. Furthermore, cooling gel is infused into the memory foam to help regulate the temperature and prevent the sleepers from becoming too hot. The contouring capabilities of memory foam should also ensure your pressure points get relief.
What stands out?
The mattress is compatible with all frame designs including box springs, slatted frames, and adjustable bases.

For those who value an American-made product, the Serta iComfort is fully made in the USA.
Serta iComfort Blue Max 5000 –
Stomach Sleepers
Mattress Type: Foam
Best for All Types of Sleepers
Firmness Level: 6/10
Serta's 13.5" iComfort Blue Max foam mattress offers a premium foam product to the mattress scene. Six layers of cushioning support the entire length of the body, giving an optimal lift for spinal alignment while providing excellent pressure relief to those with tender areas.
The memory foam is infused with a cooling gel with millions of active beads to help regulate and maintain an ideal temperature, allowing you to sleep comfortably through the night. The supportive design responds well to body heat and movement, reshaping its form to distribute weight evenly and relieve pressure where necessary. The foam helps keep movement to a minimum, supporting two partners comfortably with excellent motion isolation.
What else should you know?
The versatile mattress works well with all bed frames, including box springs, slatted designs, and adjustable foundations. This high-quality mattress should be well-suited for a wide range of individuals.
Serta iComfort Hybrid 14″ Blue Fusion 1000 Plush –
Side Sleepers
Mattress Type: Hybrid
Best for Side Sleepers
Firmness Level: 6/10
This thinner and softer version of the Blue Fusion was made to offer a little more give and a little less pressure than the model we recommend for stomach sleepers. This bed instead offers five layers of alternating pocketed coils with memory foam and increases the motion isolation abilities. At the top, is a plush pillowtop atop a thick layer of memory foam and support foam for deep pressure relief.
Below these layers, are tall coils that compress individually for motion isolation but still provide plenty of support to keep your spine aligned. This hybrid design should be effective at dissipating heat and helping you sleep cool as the coils leave plenty of room for airflow.
Why should you consider it?
This bed is also adjustable base compatible and available in three sizes. This bed stands 14 inches high for some extra depth and will require deep-pocketed sheets to fit the entire mattress height.
Why You Should Own a Serta iComfort Mattress
Why are you looking at Serta mattress models in the first place? First off, the iComfort mattresses of Serta have become one of the most sought after beds on the market; there are 17 different options for you to choose from. These are convenient hybrid mattresses, taking the best out of memory foam as well as from innerspring constructions.

The company itself is headquartered in Hoffman Estates in the state of Illinois, and it was established all the way back in 1931. Interestingly enough, the company is the lovechild of 13 different mattress manufacturers who managed to get together and put a license for the Serta name.
Back in the 90s, the company managed to establish itself as one of the most substantial and predominant players on the market, making it clear that it was here to stay. Fast forward to now, the company has a myriad of different beds to its name, and its collection comprises one of the largest in the field. There are options for practically any taste and preference.
Serta iComfort Bed Buyer's Guide
Construction and Materials
Serta's iComfort hybrid mattresses employ a typical construction type. They use multi-layered structures to adopt the most effective and desired benefits of different materials, which is what hybrids are known for. They use gel, memory foam, coils, and latex to guarantee a myriad of advantages for the sleeper.
This is the main reason for which you can rely on getting a premium quality bed from the company. The hybrid bed is usually one which is drawing the benefits of the materials which are used in it, discontinuing the negative effects. This is due to the fact that combining the appropriate materials allows them to eliminate their own disadvantages in most cases.
For instance, incorporating both memory foam and coils into one bed can eliminate the overly springy sensation of the innerspring bed while preventing the trapping hug that traditional memory foam mattresses tend to bring.
Size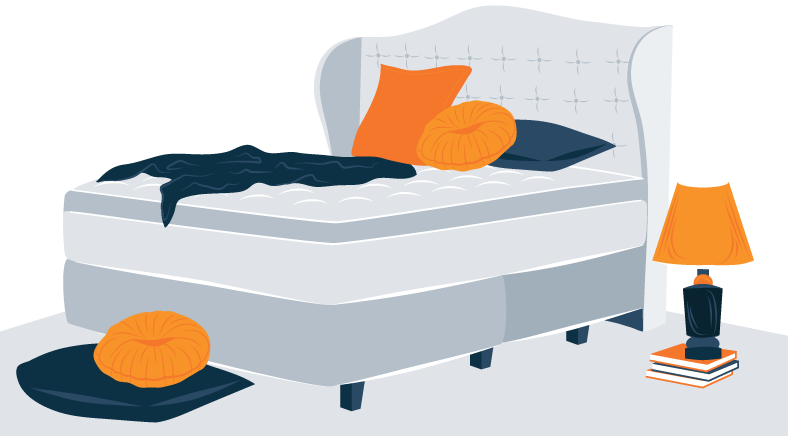 The size is undoubtedly one of the most important considerations to account for, and it should play a serious role in your decision-making process. With this said, a queen sized model is typically always appropriate for both couples and single sleepers.
If you are certain that you will be sharing the bed because you are married, for example, going for a King size or a California King size may be a better call. This would allow an overly larger sleeping surface, potentially providing more comfort for both sleepers.
On the other hand, you can go for a Twin bed or a single model for your kid as it would take less space in the room while being more than enough for the child to sleep on.
Determining the type of mattress and its size should happen in advance after making sure that you have the necessary space in your home.
Need more info? See our complete mattress size chart and guide.

Firmness
Serta is a company which caters to the requirements of its audience. As such, it has created a broad portfolio of mattresses with different firmness levels. The idea is to capture the necessities of their users as much as they can.
The firmness is also a serious buying criterion. Failing to get it right might cause an increased amount of pressure and pressure points throughout your body. This is something that could potentially cause long-term complications.
Whant to know more? Check out our ultimate mattress firmness guide.
Support
The support is the way the bed reacts to your body's weight. To make sure that you've chosen the most appropriate level of support, once you lay down, the bed should cradle your body and make sure that it's supported in a way which doesn't make it uncomfortable. If you feel the slightest amount of pressure during this initial lay-down, it means that the bed may not be right for you.
Obviously, Serta is a company which incorporates different materials in order to deliver the necessary support to people with various weights.
This is something quite convenient, and you can see it exemplified in the reviews mentioned above. All of them use different structures and are appropriate for different sleeping preferences.
Comfort
Comfort is something quite subjective as some people prefer tough and bouncy beds that make you feel as if you are floating on top of them while others like the sinking hug of memory foam.
Luckily, Serta offers all of them. With this said, you would be able to find beds made almost entirely out of foam as well as those who put the emphasis on the coil systems. This is because they want to create different comfort levels and encompass a wider audience.
Amazing Features of the Serta iComfort Bed
Triple Effects™ Gel Memory Foam
This particular technology suggests a memory foam bed infused with gel which is going to alleviate pressure points, support your overall spinal alignment, and make sure that the temperature is properly regulated. It's one of the best technologies developed by the company.
Cool Action™ Gel Memory Foam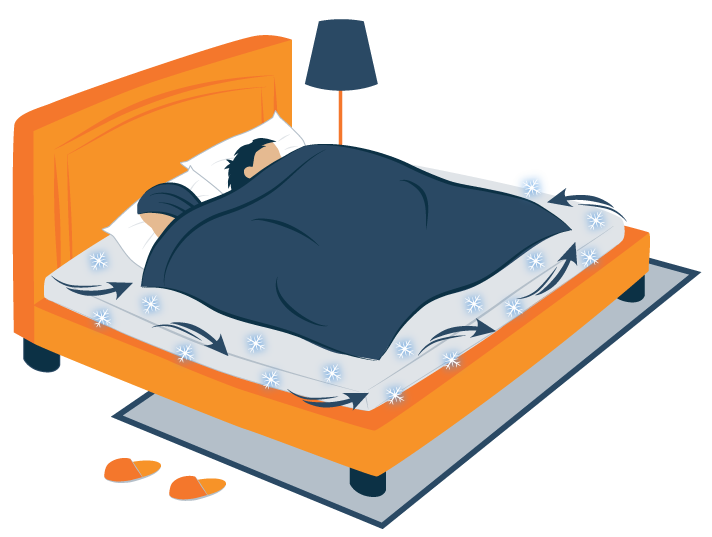 As the name suggests, this is a technology which intends to maximize the effectiveness of the bed regarding temperature regulation and humidity ranges. With this said, the original gel memory foam of Serta is infused with tiny gel beads which help accomplish this otherwise challenging task.
EverCool® Plus Memory Foam
The Ever Cool Plus technology takes advantage of an open-cell visco-elastic foam which is designated to deliver a proper, cradling support to your body. At the same time, it eliminates the issues with heat retention.
PillowSoft™ Foam
As you can intuit, this is designed to be the extra-soft technology of the company. It takes advantage of a poly foam which is particularly soft, and it is intended to boost the cushioning support of the top layer of the mattresses.
Deep Reaction™ Memory Foam
This patented technology is used in beds which are firmer and are intended to provide a rather heftier overall sleeping sensation compared to the sinking and rather soft beds which are usually found on the market. It's used in the luxury options.
ActivBalance™ Support Foam
This is a technology which is used to provide a unique sleeping surface. It takes advantage of gel-infused poly foam, and it can deliver a responsive support while eliminating the feeling of being "stuck" in your bed. It's also going to enhance the overall flow of air.
TempActiv™ Technology
This is another hybrid mechanism which combines gel foam infused with millions of gel beads. This approach intends to enable the mattress to eliminate the heat by dissipating it and boosting the support.
The next material is a fabric which provides a cool surface throughout the entire time. It has dedicated thermal insulation for that matter.
Air Suspension Technology
This one relies on the elastic polymer which Is going to improve the overall airflow and deliver a nice bouncy support. The feel that this creates is rather bouncy and very comfortable.
Ultimate Edge Foam Support Core
As the name suggests, this technology is intended for those of you who prefer to sleep with a partner. It allows the utilization of the entire sleeping surface thanks to the enhanced edge support.
Serta iComforts Pros and Considerations
Pros
Adjustable Base

---

All of the Serta iComfort mattresses are specifically designed to work properly with the company's adjustable foundations. These are going to provide you with a chance to change the overall profile of the mattress conveniently. This means that you can lie down, rest your back, and sit in a rather inclined position when you need to. It's a very convenient option.

Those foundations are, of course, sold separately but are capable of increasing the utility of the bed substantially. What is more, this takes away the hassle of verifying the compatibility of your bed with the adjustable foundation that you've selected, making it a hassle-free experience in general.

Read more about adjustable beds here.
Temperature and Heat Retention

---

One of the most important things that you should take into account when purchasing a Serta mattress is its ability to regulate heat. Well, if there is one thing that Serta iComfort mattresses do splendidly, it's to deliver the perfect sleeping temperature for many. As you can see above, the majority of patented and innovative technologies used by the company are designated to enhance the breathability of the mattresses and to enhance the air flow.

This is something truly beneficial as it allows you to rest assured that you won't have to wake up sweating through the middle of the night.
Off-Gassing

---

Memory foam models, as well as those which are made of gel and latex, usually come with an unpleasant off-gassing smell. This is especially true for the popular bed-in-a-box items. This is mainly due to the fact that the companies used compressing technologies to reduce the size of the mattress to fit in a box.

As a result, chemical smells are produced which take quite some time to go away. Serta's mattresses do not have an off-gassing smell. This is something quite convenient as the mattress would be ready to use as soon as it gets to your doorstep.
Good Warranty & Returns Policy

---

120-Day In-Home Trial

The company has been able to partner up with a very generous program that allows you to return or exchange your Serta iComfort mattress within the first 120 days after you buy it. This is convenient because you don't get to test the bed initially as it's sold online.

10 Year Limited Warranty

The models are covered with a thorough warranty lasting for a total of 10 years. Keep in mind, though, that there is a substantial difference between defects and discomfort. If, after a few months, for instance, you notice that the bed is no longer comfortable, you won't be able to return it for a refund or exchange.

Third Party Certifications

Third-party certifications bring credibility and authority to a product. The iComfort mattresses are known for using foams which are CertiPUR-US certified.
Considerations
Pricing

---

Pricing is definitely an issue for those of you who are looking for a budget buy. With most of the beds going over $1,000, this is far from being an affordable brand for some. Keep in mind that this has never been the intention. The company values its products accordingly, and it's worth noting that they have packed a lot of quality within the asking price.
Find Out More: Best Budget Mattress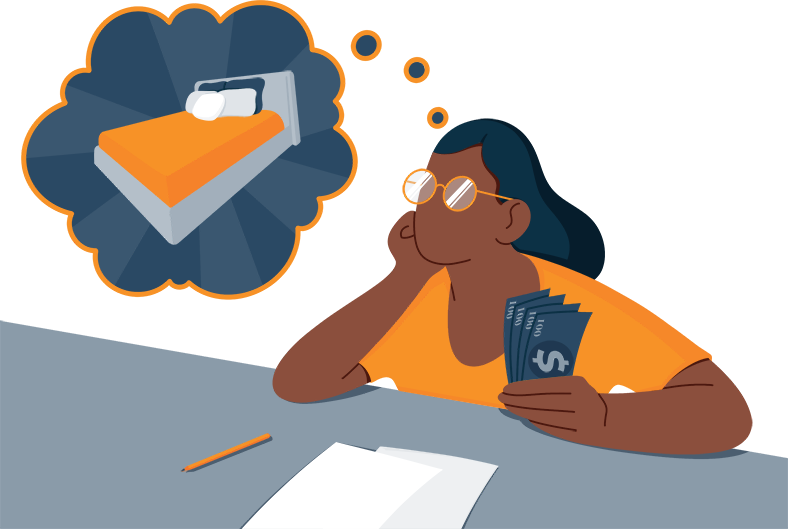 Inconsistencies

---

Some users are noted to complain about inconsistencies in the firmness and the size of the beds. However, it is worth noting that the firmness is something quite subjective. A 100-pound man will experience a different firmness level compared to one who weighs 150 pounds, for instance. Just do research on what is best for your type/preferences.
Conclusion
It goes without saying that Serta is a brand that's fully capable of catering to your preferences. This is something that's been proven through the years, looking at their diversified portfolio of various options.
There should be something for everyone. Regardless of whether you are looking for a traditional, plush, latex, gel, memory foam, or innerspring bed, the chances are that you will be able to find one.
Sure, these are not the cheapest mattresses on the market, but their quality is also far from being comparable to many of the budget buys. The beds use contemporary, high-end patented technologies to make sure that the sleeper gets the most out of them and this is undoubtedly worthy of your consideration.