Transparency Disclosure – We may receive a referral fee for products purchased through the links on our site...

Read More

.
Anyone who's spent the night on one knows that a pull-out couch is only as good as its mattress. You need something versatile and slim enough to store in the sofa, but supportive enough to promote uninterrupted sleep. With all that in mind, finding the best sofa bed mattress—and ensuring that your guests wake up refreshed instead of achy—can sound like a tall order.
Luckily, if you're in the market for a sofa bed mattress replacement, we've got you covered. Our list of the best sofa bed mattresses prioritizes convenience, comfort, and customized recommendations for different sleeping preferences. Browse our top picks below and start looking forward to spending the night on the couch.
Best Sofa Bed Mattresses: Our Top 4 Picks
Compare the Best Sofa Bed
The Best Sleeper Sofa Bed Mattresses, Reviewed
Made from CertiPUR-US® certified foams with no fiberglass or chemical fire retardants, the design of the PlushBeds Cooling Gel Memory Foam Sofa Bed Mattress has been thoughtfully considered from start to finish. Its PlushFoam™ core guards against the sagging that can sometimes plague sleeper sofas, and its cooling gel should keep temperatures within a perfectly cozy range.
At 4.5 inches tall, this mattress should fit a standard pull-out couch. Reviews point out that guests tend to be pleasantly surprised by how supportive and comfortable it is. Even if you have to share the sofa bed with a sleeping partner, the foam's motion-isolating properties should keep nighttime disturbances to a minimum.
Learn More: Explore our top picks for the best mattresses without fiberglass.
Depending on your needs, you might get more out of a mattress that is hypoallergenic, or allergen-resistant. Depending on the brand and model, each might vary in terms of how well they perform in this category. The Classic Brands 4.5-Inch Memory Foam Replacement Mattress does well in this category because it functions both as high-quality bedding that is also naturally resistant to most bacteria and allergens.
The package dimensions for this product are measured at 61 x 11 x 10 inches and it weighs about 34 pounds. The high-density poly foam should do well in providing both orthopedic support, comfort, and protection, as this also prevents mold and dust mites, which are potential problems for any would-be owner.
It is certified by the CertiPUR program on durability, emissions, and performance, meaning it should be safe and soft to sleep on and should last you a long time without needing a replacement.
If you're looking for other mattresses, check out our Best Mattresses for Allergies.
An added benefit of sofa couches is that they might be more convenient than a traditional mattress set up. For example, you're able to store them away conveniently into your couch, allowing them to take up less space, while making them an ideal option for when guests come to stay. The Milliard 4.5-Inch Memory Foam Replacement Mattress is no exception and should be just as convenient as other brands and serve shoppers well.
The package measures at 37.8 x 13.4 x 12.6 inches and weighs about 26.3 pounds, making it a tad smaller and lighter than some of the other ones on this list, which shouldn't be a problem in terms of comfort. It is made with polyurethane foam that is CertiPUR-US certified for safety and durability, meaning your bed should be able to withstand a fair amount of use before any future replacement is needed.
This sofa bed mattress is constructed with a layered design that is 4.5 inches thick in total. The top layer is a 2-inch plush gel memory foam that is excellent for those who prefer their mattress to conform to their body for good alignment and need relief for pressure points and joint pain. While some traditional memory foam mattresses might skew on the warmer side, the gel memory foam should help keep you cool at night for a better overall sleep experience.
Below the gel memory foam is an additional foam base for added support that is 2.5 inches thick. According to their website, DynastyMattress uses higher-density memory foam than their competitors, with density levels that range between 3-5 pounds per cubic foot.
Sofa Bed Mattress Buyer's Guide
How Does A Sofa Bed Couch Work?
You may be familiar with these through popular culture, also sometimes seen as a party bed or in college movies as a pull-out for when you're too tired to sleep on your primary bed. However, there's a lot more to these than their initial appearance may let on and they tend to be very convenient for a wide variety of reasons, like overnight guests and so on.
The way they work is actually rather simple. Typically, the mattresses for these are compressible enough to be packed into an everyday couch, hidden away from plain sight until needed. Usually, a lever or bar is used to prop it out, along with metal stands to keep it firm and level.
Once it is pulled out, they work similar to any other mattress and should provide a familiar level of comfort. Usually, they're not too difficult to use, but this will vary between different brands, so you may need need to do extra research on this to make sure you know what you're getting into ahead of time.
With that being said, users will likely have a fairly easy time with these types of products and they should be handy for most guests who want to come over and stay at your home.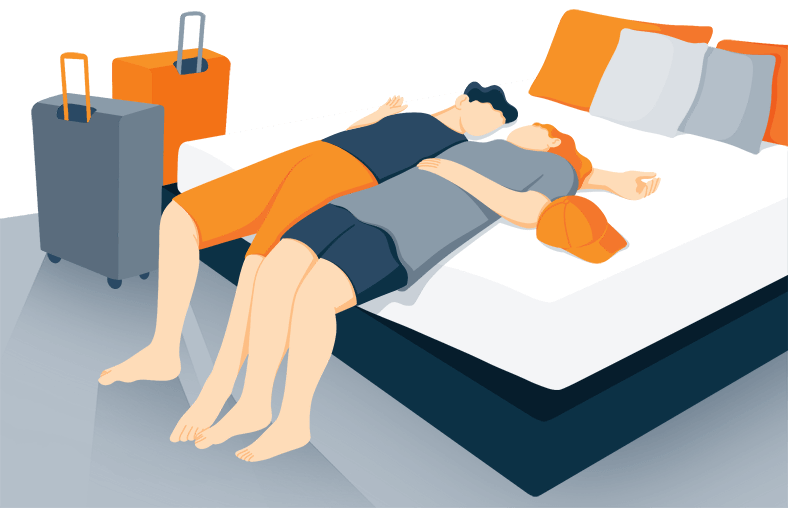 When Should the Mattress Be Replaced?
Proper replacement varies from product to product, with some needing to be replaced much sooner than others, while some may not need replacing for a long time. There are some telltale signs, however, that you can note before deciding to finally replace yours.
First off, customers should be aware of the environment that their bed is kept in, as well as the type of guest that will be using it. Some people may weight more than others, which might lead to increased wear and tear for the future.
Generally though, if yours is showing signs of wear and tear, such as rips and so on, and you find it inconvenient or unsightly, you may want to consider getting it replaced. Another warning sign is that if yours has started breaking down or doesn't feel as comfortable anymore or has significant tearing, then you should also look into replacement.
Only you can ultimately decide when it is time to replace your sofa bed, which will depend on various factors, as well as personal taste and what kind of use yours is going through. You should also take note to find out how your guests feel when they sleep on the mattress because if it is uncomfortable for them, it most likely will be for you too.
Owners should take safety precautions to ensure that their bed goes through a long and stable life.
Read More: How Often Should Your Replace a Mattress?
Types of Mattresses
As with all beds, there are various types that feel differently. Materials such as coils, memory foams, polyfoams, and latex will all feel different from person to person. Knowing which is best for you could be key.
Memory Foam
These types are known for their high-pressure relieving properties and molasses-like responsiveness. They may allow you to sink into its depths, adding extra cradle support for your joints and offering close contouring properties. They also tend to conform to your shape better than traditional coil spring mattresses, so these might be right for you if that's what you need.
See Our Full Guide: Best Memory Foam Mattresses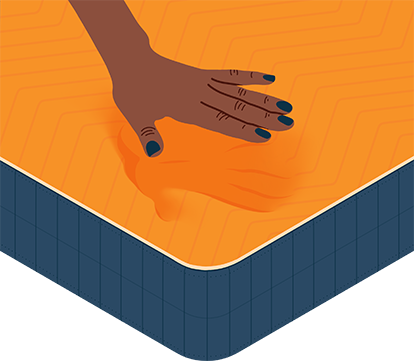 Coil
One of the more common types of bed on the market, these tend to be very familiar to most people because of their distinct bounce and design. As they can fold well, they might be a good choice due to their extra supportive frames.
For More Information: Best Innerspring Mattresses
Foam
Here we're talking about polyfoams outside memory foam, which tend to be a touch more breathable and responsive. One downside might be that they might be less durable than memory foam, but they're also still resilient in providing support, especially for those who sleep on their stomach or back.
Latex
Some people prefer their bed to have more bounce. These might also be a bit more pricey if the latex is more natural, so you should do some research on whether it is truly right for you. If it is though, you should find yourself experiencing a great deal of comfort.
Get More Info: Highest Rated Latex Beds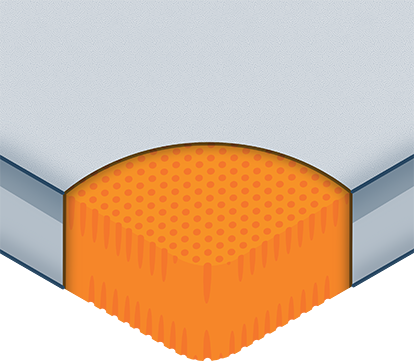 Pros of Purchasing
Before making any type of purchase whatsoever, it helps that you do a good bit of research into what you're buying. Failing to do this step may actually make things more inconvenient for you, wasting both time and money on something that could have been prevented ahead of time.
These types of beds can really come in handy in some situations, but that all depends on your needs, as well as what it is primarily going to be used for. A good first question to ask is whether you're going to use it enough times to justify a purchase. Do you plan on having many guests or see yourself sleeping on it enough to justifiably pull the trigger?
Answering no to any of these questions doesn't necessarily mean that you should not buy one, just that you might want to take into consideration what you really need it for. With that being said, they do come with many advantages to think about.
For starters, if you have anyone over to stay the night, they won't be subjected to discomfort by sleeping directly on the couch, the floor, or potentially taking up your bed, causing you some dissatisfaction. With these mattresses, everyone wins, as your guests will have a place to sleep and you get to use your own bed for yourself.
Another extra advantage is that there may be occasions to use it for yourself, such as changing your mattress out, having it cleaned, replacing it, or any other scenario where your main mattress might be out of commission for a while.
Some people also just prefer this type of sleeping situation, sleepers can have both a couch and a bed without having to take up additional room.
Shoppers may want to consider these additional benefits before making their final purchase.

Convenient for Guests
What makes these so convenient for guests is that they're readily available to be pulled out from your couch and used in a moments notice. It can be rough for a guest to sleep somewhere they're not comfortable with, such as the floor, which makes these options a good alternative.
These beds can be stored safely out of sight when not in use, adding to the convenience. If this all sounds enticing to you, you might want to consider one of these.
If you are having guests for a sleepover often, you might consider getting a mattress for the guestroom.
Great for Saving Space
Floor space is a major concern for many people whenever they're thinking about getting a pull out mattress. After all, you wouldn't want to sacrifice precious space in your housing arrangement if you don't need to. That's what could potentially make these better than more traditional bedding in some circumstances.
These options can be stowed away safely whenever you don't need them, meaning that you don't always have to have space being taken up. If you're concerned about this factor, it could be a great reason to look into buying one in the near future.
Many Options
Most brands and models normally come with a fair amount of options. This may be an attractive reason for some people to pull the trigger on one, which is why shoppers should do research on what type of features they are normally looking for. Some sofa beds are going to have features that others will not, so it is important to compare and contrast product choices.
Want to know more? Check out our guide for comfortable sleeper sofas here.
Cons of Purchasing
While there aren't many cons to consider before purchasing, you might have a few qualms before biting the bullet. For example, you generally should have a pretty solid reason for buying, as if you are thinking it may never be used, it could end up being money and space that are going to be wasted. Luckily though, it's not too hard to find good reasons to finalize your decision.
Additional Considerations When Buying a Sofa Bed Mattress
Dimensions/Size
As was said earlier, how much space your pullout will take up is an important detail to think about. Though the convenience of being able to store it within a sofa often offsets these worries, it can still be a hassle having a mattress that is much too big for your space when pulled out. As such, you need to have a firm and reliable sense of how your room measures out ahead of time.
Shoppers should order one that properly fits their space and isn't too big for it. If they don't, it could be a headache trying to get it to function properly and/or returning it for a better-sized model which could be even more of a nightmare. Be sure to do your research before that point to easily prevent these issues.
Thickness and Frame Compatibility
Like size, thickness and frame compatibility also matter, as they both determine how you will use yours in any given fashion. You can find this out usually by reading the product description or by visiting the manufacturer's website, which should give you all sorts of information about these details.
These are both a deciding factor in comfort, as well as whether you'll be able to fit yours in your desired setup. Be sure to note these things ahead of time, so you can know if it will fit.
Firmness

When it comes to mattress firmness, everyone is different and has varying preferences that determine what type of bed they want. For starters, some people prefer something more firm, while others like something a little softer. This comes down to knowing your own body type and preferences.
Another thing to note is that you need to know your sleeping positions, as being a side, back or stomach sleeper can determine which firmness you prefer. Once you have this down, decide whether a more firm or plusher feel is right for you. You can also test run a few of varying types to get a better feel on what you like most.
Don't skip out on this step, as it can truly determine the quality of rest you receive.
Trial Period
This determines how long customers can try out the product in their home before the potential need to return it for a refund. This is great for giving a bed a test run to see if it is going to be the right fit. The length of these trials will depend on the manufacturer, so be sure to read up on whether this is offered or not.
Shipping/White Glove Delivery
The type and length of shipping will vary from company to company. Some come with white glove delivery, which means they send professionals to install the bed in your house for you. Not all companies offer this, so if you want this service, you should check to see if this is available ahead of time.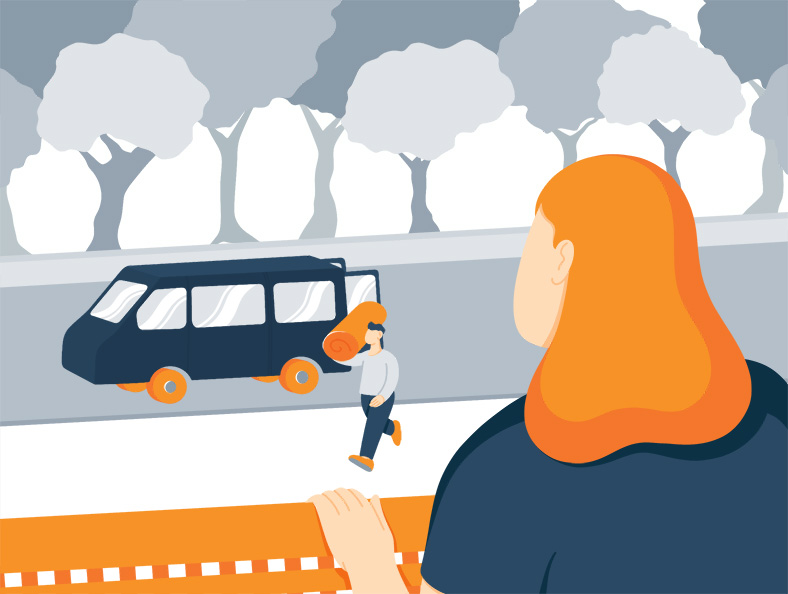 Warranty
This is basically what the company offers in terms of replacements when necessary. Not all warranties are created equally and some are better than others. A standard warranty will cover manufacturing defects at the bare minimum, while others might offer a lifetime warranty that extends to general wear and tear.
Frequently Asked Questions About Sofa Bed Mattresses
Are sofas and futons the same thing?
Generally, a futon sofa can be both a couch and a mattress, meaning they perform two roles. Sofas by themselves, on the other hand, are just a couch and not a mattress, fulfilling exactly one role. Check out our Best Futon Mattresses for more options.
Conclusion
Sofa beds can be great as a purchase for a wide variety of people, especially those who have guests often. They can provide a great alternative to more traditional sleeping methods, as they can save you a lot of floor space, making them very ideal for smaller houses/apartments. On top of that, their duality of sofa and bed makes them extra purposeful for many things.
Shoppers may love the convenience of having one in their home. If this sounds appealing to you, be sure to give them a look.