Whether it's your turn to host everyone for the holidays or your kids are constantly inviting their friends to have slumber parties, you might seem to be hosting guests far more often than you're prepared for.
One thing is sure in this case – you can undoubtedly use the extra sleeping space to accommodate your overnight guests.
Adding a little room for sleeping in your home isn't the easiest thing that you can do, but it most certainly isn't as challenging as most people think. With the best sofa bed for your home, you can make sure that everything is handled as per the highest standards.
But how do you choose the best one? How do you make sure that the unit you've chosen truly is the most appropriate one for your home? Well, we've taken the liberty of helping you out. Below are a few of the best options on the market in terms of convertible sofa beds. Furthermore, we've also included a few quick tips that you might want to consider to ensure that you've truly made the best choice.
Shopping Recommendation:
Are you confident that a sleeper sofa is the perfect option for you? If so, continue exploring this page!
If you're unsure or want to learn about more great mattress options available then we recommend you check out our best overall mattresses for 2023. It is a great starting place for most mattress shoppers because it includes a diverse list of mattress picks based on various preferences, styles, and needs. It also includes links to an additional 60+ best mattress pages from Sleep Advisor (example: best mattress for side sleepers).
Best Sleeper Sofas
Linen Upholstery

Upholstery Material: Tufted Linen
Firmness: Firm
Measures: 71″ L x 34″ W x 32″ H

CLICK HERE FOR PRICE

Modern Split-Back

Upholstery Material: Tufted Linen
Firmness: Plush
Measures: 77″W x 31″D x 31″H inches

CLICK HERE FOR PRICE

Best Budget

Upholstery Material: Faux Leather
Firmness: Medium Firm
Measures: 65.7"L x 31.3"W x 28.4"H

CLICK HERE FOR PRICE

Best Faux Leather

Upholstery Material: Faux Leather
Firmness: Medium Firm
Measures: 81.5″L x 34.5″W x 31.5″H

CLICK HERE FOR PRICE

Best Storage

Dutch velvet fabric
Hardwood frame

CLICK HERE FOR PRICE

Best Sectional

Upholstery Material: Linen
Firmness: Medium
Measures: 84.00″L x 54.00″W x 35.00″H

CLICK HERE FOR PRICE

Best for Small Spaces

Upholstery Material: Linen
Firmness: Plush
Measures: 65.25"L x 27.5"W x 31.5"H

CLICK HERE FOR PRICE

Best Sleeper Sofa

Upholstery Material: Fabric
Firmness: Mediumn
Measures: 55″D x 84″W x 35″H

CLICK HERE FOR PRICE
Top 8 Sleeper Sofa Reviews
DHP Emily Futon –
Linen Upholstery
DHP Emily Futon
A modern futon that's ideal for small spaces. Assembles quickly.
Sleep Advisor Score
4.10 / 5
The Emily Futon by DHP is one of the beds with the most modern looks. It comes with a tufted design and slanted chrome legs to complement both contemporary and classic interiors. The bed is quite multifunctional.
It could be adjusted to suit your needs, regardless of whether you are looking for a sleeping, sitting or lounging solution. You can also pair it with a chair to complete the set.
The product comes with a weight limit of 600 pounds. It ships in a box and there is some assembly required, but it's far from being something challenging.
Divano Roma Furniture Collection –
Modern Split-back
Divano Roma Furniture
A plush split-back futon with hypoallergenic fill.
Sleep Advisor Score
3.80 / 5
The Divano Roma Furniture Collection is a great sleeper sofa on the market. This is where comfort meets style and produces a great sleeping, sitting and lounging solution.
You can convert the solution to a sleeping bed for your guests through reclining the backrest and removing the armrests. This is something very easy, and there's little to no thought involved in the process.
The design is very convenient, and it is capable of adding versatility to your living or guest room, depending on where you put it.
Flamaker Futon Sofa Bed –
Best Budget
Flamaker Futon
An easy-to-assemble futon sofa bed with three-position adjustable backrest angles.
Sleep Advisor Score
4.00 / 5
Flamaker has developed a modern, sleek,multi-functional design with their futon sofa bed. The product's low price combined with its stylish look and versatility is why we have ranked the Flamaker as our 'Best Budget' sofa bed.
The bed's cover comes in a smooth, faux-leather material with thicker cushions and padding underneath for additional comfort. Another benefit to the faux-leather is that it should be easy to clean and maintain in case an accidental spill occurs.
Why we love it
This sofa bed's multi-purpose design means this budget-friendly product is also a smart investment. The item can be used as a comfortable 2-seat recliner with arm rests on each end and a drink holder in the middle – a perfect addition to your family movie night. For guests who need to stay overnight, the sofa can easily transition into a futon bed.
The Novogratz Brittany Convertible Leather Sofa Bed –
Best Faux Leather
Novogratz Brittany Futon
A multi-functional split-back futon. Features an elevated look-and-feel.
Sleep Advisor Score
3.90 / 5
The Novogratz Brittany Convertible Faux Leather Soft Bed features a beautiful mid-century design available in 11 colors. The sofa folds down into two positions, one for lounging and one for sleeping. This sleeper sofa should be firm yet comfortable, allowing for a variety of sleeping positions.
The design features ribbing instead of upholstery buttons making for a more comfortable surface to sleep on. The modern look makes for an excellent value to freshen up the vibe in your home while providing an additional bed for guests.
Morden Fort –
Best Storage
Morden Fort Futon
A plush sectional with a sleeper sofa.
Sleep Advisor Score
3.90 / 5
The Mordern Fort Sleeper Sectional Sofa gives customers a lot of bang for their buck. The product can be used as a sectional sofa, sofa bed, and storage unit. The sofa's built-in storage unit is the perfect spot to store items like books, remotes, toys, and blankets.
The sofa's construction includes a hardwood frame that provides a sturdy base. Morden Fort uses Dutch velvet for this sofa's fabric for a luxurious look and feel.
Shoppers can choose among four sleek color patterns to perfectly match their home's decor. The color choices include Beige, Black, Blue, and Grey.
Why we love it
As mentioned, the big sell with the Morden Fort is its convenient storage unit, which allows for easy clean-up and access to items.

The sofa can seat up to three people, making this a great family sofa or perfect for hosting guests.
Lilola Home Lucca Linen Reversible Sleeper Sectional Sofa –
Best Sectional
Lilola Home Futon
A sectional with a pull out sleep sofa. Features a seating capacity of 3-people.
Sleep Advisor Score
4.00 / 5
Our best choice for a multi-functional sectional is the Lilola Home Sectional Sofa. This couch not only doubles as a sleeping space, but it also has room for extra storage beneath the cushions for apartments with exceptionally little space. It is available in two colors, helping it to blend seamlessly with a variety of decor themes.
This couch comes at a reasonable price and should take up less space than most sectionals while still providing plenty of seating for your family and guests. The couch is also reversible to allow you to change the chaise to the side that best fits the space you're furnishing.
This couch pulls out into a full-size bed using wheels to make it easier to maneuver, which makes it a great option for senior shoppers or those who may be physically disabled.
HomCom Single Person Three-Position Couch –
Best for Small Spaces
HomCom Futon
Features a 2-in-1- loveseat and sleep sofa design with five adjustable positions.
Sleep Advisor Score
3.90 / 5
This single person sleeper sofa is one of the few options that come with both a cushion and frame for the couch, allowing you to know exactly how much space you need. It is available in two color options and is adjustable to three different positions, allowing for reclined and inclined sleep as well as a regular loveseat style couch.
This bed should be among the simplest to fold down and back up, making for a quick and easy sleep space alternative. Due to the thinner nature of the mattress pad, this might not be the best option for regular use but should do nicely for a few nights when guests come to town.
BOWERY HILL –
Best Sleeper Sofa
Bowery Hill Futon
A linen sleeper sofa with reversible storage and spring coils.
Sleep Advisor Score
4.10 / 5
Bowery Hill's sleeper sofa makes the perfect addition to your living room while also offering an excellent bed for those times when family or friends visit and stay overnight.
You can pull out the sectional couch to provide a sleeper sofa as needed, and with foam and coils in the seats, you or your guests should rest comfortably. Plus, the tufted and cushioned back should further enhance the experience.
The wood frame is complemented by a fabric cover that is available in two colors, light gray and steel gray. Additionally, this item can comfortably sit up to three people while used as a couch.
Why do we love this product?
There's only so much storage space available in a home, especially if you live in an apartment or condominium. So for added convenience, the sectional part also doubles as a storage unit.
Why You Should Buy a Convertible Sofa
Generally speaking, a convertible sofa is something that can only bring you benefits. It is pretty much a regular model which allows you to sleep on it when needed. It's the perfect solution for people who can't afford a spacious house with excessive amounts of bedrooms in it.
With this said, a convertible sofa can resolve a lot of issues, especially when you have to host guests who will sleep over.
Regardless of whether it's friends or family, an additional sleeping bed is always something that you can benefit from.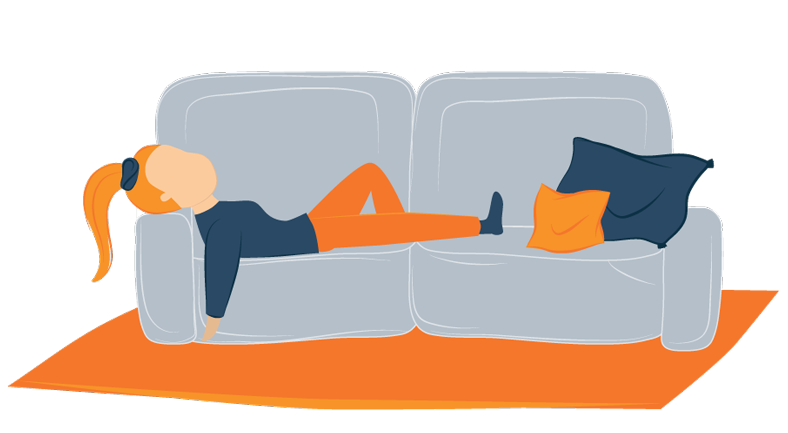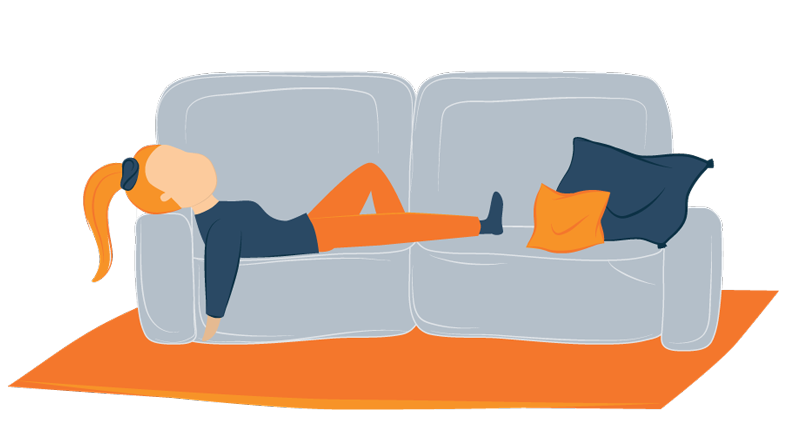 How to Choose a Sofa Bed
Size
Starting off, the first thing to consider when purchasing your convertible sofa is its size. You need to make sure that it is appropriate for the room you are putting it in. The best thing that you can do here is to search for something optimal – a compact sofa which will unfold and convert to a spacious bed, or something larger if you have the space and the design of the room allows.
Material / Density
The materials and the density that the sofa bed is made of are usually not things that most of the people account for, but they are quite important. With this said, the density of the sofa bed would determine its firmness and overall comfort while the materials are important for its reliability and durability.
Storage
Do you want a model that has storage space underneath where you can store a few empty suitcases? If so, look for one that allows it – not all of them do. Don't assume that they will – most of them are known for not having storage space.
Intended Use
Do you need it specifically because you have no bed in your guest room or is it a regular living room couch with enhanced capabilities? Answering this question would determine the overall quality, price range and style of the sofa bed you are going for.
Operating Mechanism
One of the most important things that you can consider here is the easy to use mechanism. Ideally, you want it to be able to convert without any serious hassle or issues. There are different types of mechanisms, the most popular ones of which are described right below.
The Different Sleeper Sofa Operating Mechanisms
Lift and Pull
This is likely to be the most common type of operating mechanisms that most of us are used to. The lift and pull mechanism requires you to lift the convertible bed from the sofa frame and pull it until it unfolds to a bed.
Folding
Folding mechanisms are also quite convenient, and they are actually easier to use. They are comprehensive and preferred because there is no lifting involved and they could easily be prepared by most people.
Frame
This particular type would require you to pull the lower front panel forward, and it is going to unfold in a regular A-shaped structure. This is the flat sleeping surface that you will sleep on.
Clic Clac
This is undoubtedly the most convenient conversion mechanism out there. You just push the back forward which is going to unlatch the system for the locking, and you'd be allowed to push it all the way back to create the bed.
Corner
Corner sofa beds usually take advantage of the lift and pull mechanism, but they are designed as corner sofas – that's the catch.
Tips for Making Your Sofa Bed More Comfortable
If you want to make sure that your sofa bed is as comfortable as a regular one, you can always prepare a mattress topper. It is not always needed, but something to consider.
With this said, a comprehensive mattress topper could go a long way. They are not that expensive, they don't take a lot of storage space, and they are very easy to use. At the same time, they can make your sleep experience far more comfortable.
Sleeper Sofa Alternatives and Other Options
In some cases, sleeper sofas can be cumbersome and difficult to maneuver, which is especially difficult if you need to carry it upstairs or through narrow doorways. Thankfully there are some alternatives that allow you to save on space but still welcome overnight guests.
Futon
Futons can offer some of the same great versatility of a sofa bed, but they can be much easier to maneuver. Most consist of a frame and a mattress that can easily bend to accommodate both an upright sofa-like configuration or lying flat for those who are sleeping. This allows you to increase both your sitting and sleeping space with one piece of furniture.
Read more: Our top rated futon beds
Air Mattress
The convenience of an air mattress lies in its portability and the fact that you can tuck it away in a closet when it's not in use. For those who are cramped on space, this is especially ideal. Newer modern air mattresses have come a long way over the past few decades, and many have durable support systems and built-in electrical pumps so you don't have to manually inflate them or worry about their ability to comfortably support your guests.
Read more: Our top rated air beds
Air Mattress (Cat/Animal Proof)
Those with pets need to carefully consider their purchase of an air mattress because one, seemingly minor puncture, can have your guests lying on the floor in the morning as the mattress slowly deflates overnight. To minimize some of these concerns, some companies have gone the extra mile to incorporate pet-proofing features such as "claw-proof" rubber or specialized covers that can extend the life of your purchase.
Read more: Our top rated air beds that are puncture proof (cat proof)
Conclusion
As you can see, picking the right sofa bed is something that requires very careful planning. From the material and size to the converting mechanism, there are a lot of details that have to be thought through.
We hope that the information mentioned above alongside the reviewed products would make it a lot easier for you to find the sofa bed you are looking for. And if you're still not sure and you might want to get a mattress, check out our Best Mattresses for 2023 page.
More Reading: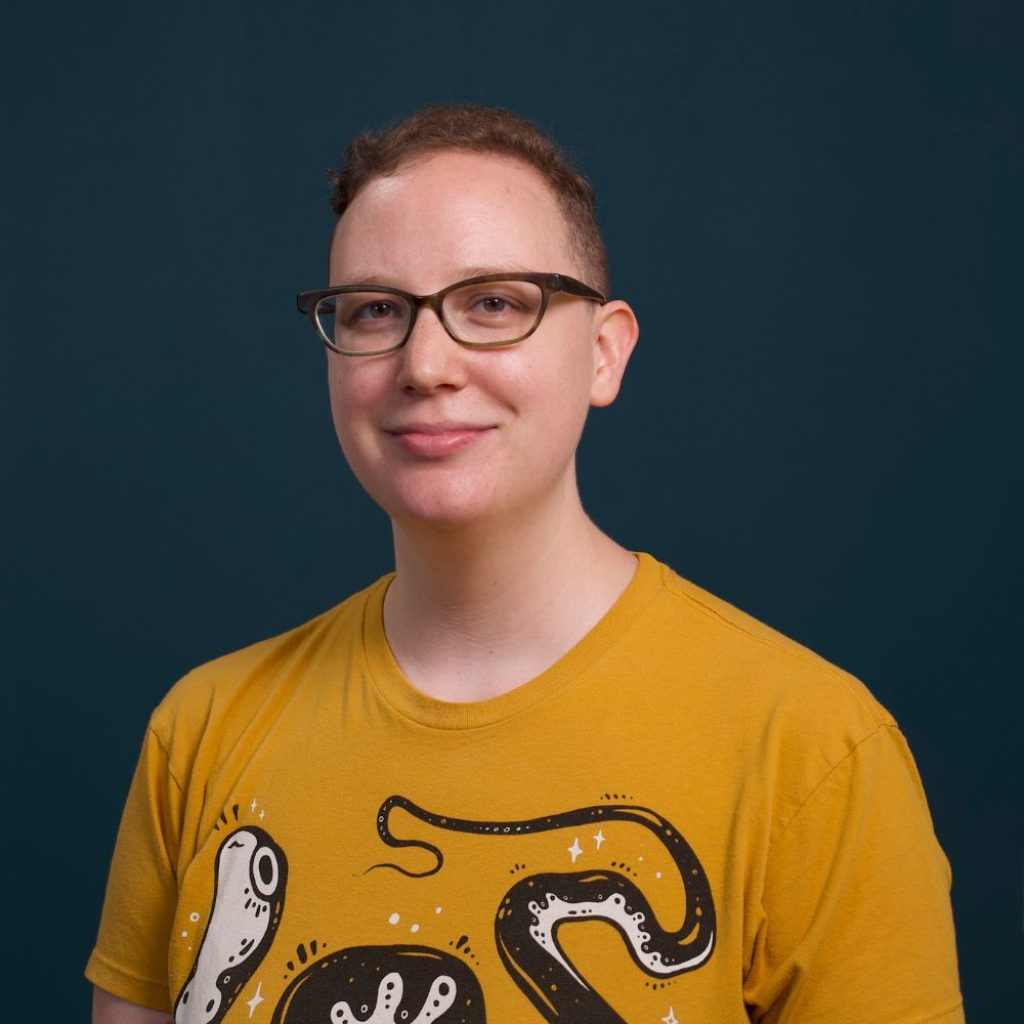 Melanie Kassel
Performance Editor
About Author
As Sleep Advisor's Performance Editor, Melanie writes and edits content throughout the site to ensure it's accurate, engaging, and up-to-date.