Transparency Disclosure – We may receive a referral fee for products purchased through the links on our site...

Read More

.
A mattress is arguably one of the most important purchases you can make toward improving your quality of sleep, and a great product could be the difference between a poor relationship with sleep and years of good rest. However, for many people, trying to find that top-quality mattress while also shopping on a budget can be a difficult and frustrating task. Thankfully, manufacturers selling directly to consumers has been more common in recent years, making affordable beds that are also top-rated within reach.
In this guide, we will share some of our favorite high-quality mattresses under $300. We'll dive into the type of bed it is, why it's considered a good product in today's market, and why we love it.
Our goal is to help you find the best mattress for your personal sleeping needs that also fits within your budget.
Top 8 Beds Priced Under $300
Dreamfoam Essential
CertiPUR-US® Certified

Made in the USA

120-Night Trial

10-Year Warranty
Considering its lower price point, the Dreamfoam Essential offers a lot of bang for your buck. Not only does this mattress feature top-quality bedding materials, but shoppers can also pick from numerous thickness and firmness options. 
The Dreamfoam Essential comes in five thickness options, which also impact the bed's firmness. If you prefer a firmer bed, you'll want to consider the thinner Essential models. Conversely, if you need more plushness, opt for the thicker versions.
Why should you buy it?
The Dreamfoam Essential is built with memory foam, a top material for managing uncomfortable pressure points. 

The Dreamfoam is an all-foam memory bed, so couples should find that this bed does a good job of isolating motion across the mattress. As result, one person's movements are less likely to disturb their partner. 

The Dreamfoam Essential's 10-year warranty and 120-night trial further add to its value. 
Want to know more? Check out our full Dreamfoam Brand here.
Best Memory Foam Mattress under $300
Zinus Green Tea
Foam

Mattress

Good for

Side and Back Sleepers

Medium-firm and

Plush Options

CertiPUR-US® Certified
Who says you can't have a bed that smells nice? Zinus believes that it is not enough for a bed to feel great, they also want to help keep it smelling fresh with several natural additives to create their proprietary BioFoam®.
This bed is available in a range of heights to provide different firmness options depending on your sleep preferences, from the firmer 8-inch to the more plush 12-inch.
What makes it special? 
While some bed-in-a-box foam brands may retain a slight industrial smell, Zinus has developed a mix of green tea extract, castor seed oil, and charcoal to keep their foams smelling fresh.
The bed is also designed to allow for airflow, which should discourage bacteria growth and moisture accumulation.
The product's CertiPUR-US® certification means that this is an excellent choice for shoppers who want to avoid exposure to VOCs and other unsafe materials.
Best Foam Mattress Under $300
Lucid 8 Inch Gel Mattress
CertiPUR-US® Certified

Foam Infused with Bamboo Charcoal

30-Day Trial

10-Year Warranty
Many shoppers enjoy the slow-sinking feel of a foam mattress. These beds are also advantageous for couples who are light sleepers or have different sleep schedules because they are less likely to transfer motion across the mattress. Lucid's 8-Inch Gel Mattress is a considerable product if you're in the market for a budget-friendly bed.
The Lucid's 8-inch thick profile will offer a firmer feel that's great for stomach or back sleepers. The mattress' materials include memory foam infused with gel and a layer of support foam infused with bamboo charcoal. The addition of gel in the memory foam is beneficial for hot sleepers because the gel helps avert overheating by keeping the material cool. The bamboo charcoal in the support foam is helpful if you're sensitive to odors, as this is used to keep the mattress smelling fresh.
What's worth mentioning?
The foams in the mattress are CertiPUR-US® certified, signaling they meet important health and safety requirements.
Best Hybrid Mattress under $300
Linenspa 8"
Hybrid

Mattress

Good for

Back, Side, and Stomach Sleepers

Medium-

Firm

CertiPUR-US® Certified
The makers of Linenspa are committed to achieving high levels of customer satisfaction with a product that is much more affordable than the average bed-in-a-box, and the attractive price point has quickly made the brand an internet favorite.
The LinenSpa 8" is a hybrid mattress with a sleek and streamlined design that includes memory foam over a traditional coil unit.
Why did it make our list?
By incorporating more classic and streamlined design components, Linenspa is able to offer its 8-inch mattress for an exceptional price. Memory foam and coils combine in a way that should keep your back supported while your pressure points melt into the memory materials.
This mattress is listed as Medium-Firm, which should work well for most sleeping positions because it offers a more versatile feel.
The tempered steel springs are in one connected unit, which should help prevent the product from breaking down and sagging over time.
Looking for more information? Check out our full LinenSpa review here.
Best Cooling Mattress under $300
Modway Aveline
Foam

Mattress

Ideal for

Stomach Sleepers

Firm and

Medium-Firm Options

CertiPUR-US® Certified
The Aveline mattress comes from Modway, a direct-to-consumer furniture wholesaler that has designed its own line of bed-in-a-box mattresses.
The company specializes in mid-century designs at affordable prices, and this bed is one of their bestselling models.
Why we love it
The Aveline's streamlined structure contains two layers. The first is a 3-inch gel-infused memory foam for body contouring, followed by a denser base layer of poly foam that gives the bed its shape and foundation.
 The gel works to efficiently disperse heat throughout the foam so it shouldn't build up where your body rests, while the foam's open cell structure helps promote airflow.
This product comes with a CertiPUR-US® certification, which means all of the foams in this mattress have been tested to a standard that measures the bed for unsafe levels of chemicals like formaldehyde or heavy metals like lead.
Best Mattress under $300 for Pressure Relief
Zinus Ultima Comfort
Foam

Mattress

Great for

Stomach, Back, and Side Sleepers

Firm,

Medium-Firm, and Plush Options

CertiPUR-US® Certified
Zinus' Ultima Comfort delivers a classic feel that is reminiscent of traditional innersprings with a few modern twists in the comfort system to help relieve pressure.
Depending on the thickness level you order, the bed will either be firm, medium-firm, or plush. The thicker the mattress, the softer it will be.
The top of the bed features a quilted Euro-style pillow top with layers of pressure-relieving comfort foam, followed by a higher-density foam for deeper contouring. The foundation of the bed has a system of pocketed iCoil springs that stand 7.5 inches tall and help foster spine alignment.
Why we picked it
This mattress has a traditional feel but with updated features. The pocketed coils, for instance, should isolate motion more efficiently than traditional coil systems.
The pillow top foam relieves pressure and contours your body for a cradling sensation as you sleep.
Looking for more information? Check out our full Zinus brand review here.
Best Twin Mattress Under $300
Linenspa 10 Inch Medium Hybrid
10-Year Warranty

Pillow Top Cover

30-Day Guarantee

Charitable Donation
If you have limited bedroom space or need a new mattress for your child or teen, then you're probably considering a Twin-size bed. In many cases, the need for a Twin bed may be temporary, so it's understandable to want a budget mattress that doesn't sacrifice quality. Linenspa's 10-Inch Medium Hybrid is a great selection, and its medium comfort feel means it should accommodate most sleepers. 
The Linenspa contains three layers. The initial layer is a pillow top cover that offers a luxurious cushion you should immediately feel as you lie down. Next, there's a layer of highly-responsive latex foam. Latex is great for several reasons: it sleeps cooler than traditional foam, and its responsiveness fosters easier movement. The base of the Linenspa is a 7-inch thick layer of individually encased coils with foam edge support.
Why do we love it?
Despite the lower cost, Linenspa

gives sleepers

lots of beneficial features through its high-end design.
Best Mattress in a Box Under $300
Zinus Cooling Gel Memory Foam
CertiPUR-US® Certified

Multiple Thickness Options

100-Night Trial

10-Year Limited Warranty
Whether you're a seasoned pro at online mattress shopping or it's your first time, the bed-in-a-box sales model is incredibly convenient for consumers. Rather than sitting in traffic to get to a store, you can order your new bed from the comfort of your own home. The mattress ships directly to you, compressed into a box. Most companies provide free shipping to customers in the continental United States as well.
Zinus is a fantastic budget-mattress brand, and their Cooling Gel Memory Foam bed is an exceptional design. Not only does this model feature quality materials, but customers have more say in the size and feel of their mattresses. Shoppers can select from four thickness options, including 8,10, 12, and 14 inches. 
What stands out?
If you enjoy the pressure-relieving capabilities of memory but worry about overheating, the cooling gel in this bed will help foster temperature regulation for a more comfortable sleep space.
What to Consider When Buying a Mattress under $300
To make their products cheaper, companies have to take shortcuts to achieve a lower price point. If you think about it, the same principle applies to most products, whether it's a car or a coffeemaker. The phrase "you get what you pay for" is famous for a reason, though there are a few exceptions for mattresses, which we outlined in the previous section.
If you're thinking about buying a cheap mattress, consider the following:
Material
Memory foam is a type of poly foam that has been altered with chemical compounds to affect how it feels. Poly foam (also called polyurethane foam) is soft and springy but doesn't tend to last long. Most people are familiar with this material as what's in couch cushions and (sometimes) cheaper "egg-crate" designs.
Polyfoam usually has a lower density than memory foam, which allows it to compress for shipping. A lot of mattress companies will use poly foam in at least one of their layers, partially because it is so easy to make compact.
Both poly and memory foam are petrochemical-based, so again, make sure at the very least that the bed you choose is CertiPUR-US certified.
There are some subtle differences in the feel of these two materials. Both provide a lot of softness, but there's limited support with some polyfoam. Memory foam allows for more contoured support, but it also comes with a higher price tag.
Looking for more info? Read our complete guide for memory foam beds.

Sleeping Position
Your preferred sleeping position is one of the most important things you should consider before buying a bed. This is because not all beds work for all sleeping positions. So, ask yourself, are you a back, stomach, or side sleeper? If you like several or all of these positions, you're probably a combination sleeper. 
Some mattresses are on the softer side, designed to target pressure points and prevent pressure from building up in these areas. These are typically best for side sleepers. On the other hand, stomach sleepers need the firmest beds because only these offer sufficient support and don't let the hips sink into the upper layers. Back sleepers are in the middle. Those who like sleeping on their back should go for a medium mattress that supports the spine and hips while allowing a bit of cradling for pressure relief. 
If you're a combination sleeper, you need a versatile bed that can adapt to your body in different positions. 
Firmness
Mattresses are available in a range of firmness levels, so it's easy to find one that suits your needs. As we said, you should consider bed firmness when thinking about your preferred sleeping position. If not, you may end up with an uncomfortable bed regardless of the price and quality. 
Softer mattresses are rated 4-5 out of 10, medium beds are rated 5-6 out of 10, and firm models are rated 7 or higher on our firmness scale. Although it's best to have a mattress firmness that fits your specific needs, most sleepers should find a medium firmness comfortable enough. However, stomach sleepers and heavyweight folks often need firm beds to ensure they're well-supported. On the opposite spectrum, many lightweight sleepers gravitate toward softer beds. 
Body Weight
Your body weight will also dictate the firmness level you should choose. Lightweight sleepers weighing less than 130 pounds should focus on soft mattresses that hug the body and deliver maximum pressure relief. This is because people weighing less than average may struggle to activate the layers of a firmer mattress. 
On the other hand, heavier sleepers need a firm mattress that can support the weight and keep the spine aligned. These sleepers would struggle to find a comfortable spot on a softer bed because their body would sink in too much. As a result, most people would wake up in pain due to improper sleep posture. 
Foam Density
Have you ever wondered why some memory foam brands are the price of a small car while others are less than 100 dollars? One of the price determinants is the quality and density of the foam. Density is a ratio that measures how much material is in something relative to the amount of air.
Since lower-density mattresses have less material and more air, they're cheaper. The high ratio of air to material also means that the beds may be less durable because the material collapses under the weight of being slept on nightly.
While density is not the only predictor of quality, it's a logical place to start and will give you a lot of information about the firmness and durability of the bed. Density is measured in a unit called PCF, or pounds per cubic foot.
Depending on the type of foam, the density standards vary. For lower-priced polyurethane polyfoam mattresses, an acceptable density range would be between 1.5 and 1.8 PCF. If you can find anything higher, that's even better.
Learn More: Memory Foam Density Guide
Off-Gassing
All foam-based mattresses will have a bit of an odor when you open the box. The smell is referred to as off-gassing, and it's the result of the release of VOCs (volatile organic compounds) into the atmosphere. Some of these are completely harmless, while others are linked to allergies and respiratory issues. Again, check for safety certifications to ensure that you're not breathing harmful chemicals.
Depending on the mattress you choose, some have stronger off-gassing odors than others. We recommend letting it air out thoroughly before sleeping on it. In some cases, it can take up to two weeks for the smell to dissipate.
Toxic Materials
If you read the product descriptions of some of the cheaper offerings, they seem to say all the right things, but one thing that's usually lacking is a CertiPUR-US certification1. This certification is issued on foam products that meet safety standards for emissions, materials, and durability.
This has become a fairly standard certification, so if a brand doesn't have it, you may need to research deeper. If the mattress doesn't have this certification, it can mean that the bed is likely laden with toxic fire retardants, harmful glues, and dangerous chlorofluorocarbons (CFCs). A bed that lacks this basic certification is potentially dangerous.
A bed with toxic foam can lead to a variety of health issues, including allergies, breathing problems, headaches, dizziness, and memory problems.
Get More Info: Toxic Materials in Foam Mattresses
Motion Isolation
Motion isolation is a major concern for most people, especially those who sleep with a partner. Motion isolation refers to the bed's ability to isolate movement so that people tossing and turning don't disturb their partner. However, not all mattresses have good motion isolation. Memory foam beds are typically the best at this, although some hybrids may also do well, thanks to their multiple foam comfort layers and pocketed coils that move independently. Traditional innerspring beds usually don't have good motion isolation because they have interconnected steel coils that carry movement easily, and there are no foam layers to absorb it.
Whether or not a bed has good motion isolation is tricky to tell when shopping online. However, you can determine this by looking at the construction, mainly the foam layers above the coils if you're looking at hybrids. Plus, most brands offer a trial so that you can test the bed before committing. 
Pressure Relief
Pressure relief is important to all of us, but more so to those who like sleeping on their side or back. Side sleepers have most of their weight concentrated across a narrow surface, which is why they often struggle with pressure building up in the shoulder, hip, and knee areas. The best way to tackle pressure build-up if you're a side sleeper is to go for a softer bed that suits your sleeping position. 
On the other hand, back sleepers should look for a medium feel that can still give them pressure relief while maintaining sturdy support for the spine. A firm mattress often doesn't do much for pressure relief. Instead, it tends to cause pressure build-up. 
Manufacturers help deliver pressure relief by incorporating softer foam layers that hug the body in all positions. This way, your weight is evenly distributed across the entire bed to prevent build-up. 
Edge Support
Edge support is another common concern for couples, although even some single individuals may want to think about this. Do you like sleeping near the edge of the bed? Do you often sit on the side of the bed to get dressed or put your shoes on? If so, you should look for a model with good edge support to prevent you from sliding off the mattress. 
Edge support comes from firmer materials included in the perimeter of the mattress. Some brands use high-density foam for memory foam and latex beds, while others use thicker-gauge coils for hybrids and innerspring models.
Cooling
Hot sleepers often struggle to find a cool spot on the mattress, which is why brands now include cooling technologies and materials. Cooling mattresses are typically more expensive because of the unique technologies and materials used. Cooling beds have materials like latex, cotton, wool, and gel-infused memory foam. Some brands even use copper and charcoal for additional cooling because memory foam is known to trap heat. Additionally, hybrid and innerspring beds provide excellent airflow thanks to the inclusion of coils in the support unit.
Check out our Best Mattresses for Hot Sleepers for mattress options.
Durability
To provide a product at a lower price point, companies often use lower-grade materials and less precise manufacturing techniques. The result can be a bed that lasts a fraction of the time that a higher-quality bed will serve you. The most noticeable issue you'll experience is sagging, though there could also be rips and tears on the cover as well; it just depends on the brand you go with.

Warranty
These lower-priced brands aren't always built to last, which means they may have shorter warranty periods if there's a warranty at all. Don't be surprised if it's nearly impossible to meet all the requirements to file a claim. However, there are a few brands out there that even have 10-year periods and are of higher quality, so be sure to do your research.
When mattress companies want to discourage claims, they'll stipulate that the surface can't have any stains, and sometimes they'll require so much indentation (sagging) that the bed will become unbearable to sleep on long before you meet the threshold.
Fewer Choices
Forget such a wide selection of hybrid or innerspring mattresses, though they are out there and we included some top picks in this list. When it comes to something under 300 dollars, you're mostly going to be looking at foam only.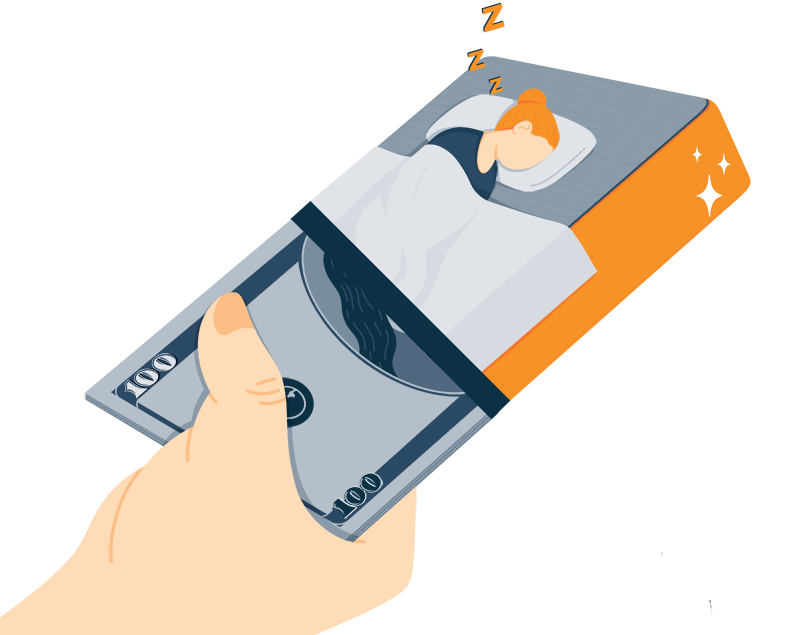 Types of Mattresses under $300
Foam
Innerspring
Latex
Hybrid
When should you consider buying one in this price range?
Generally, cheap beds can struggle as a long-term, heavy-use sleeping solution. However, there are situations when it doesn't make sense to splurge on a bed.
Temporary Use
We recommend buying something in this price range if you only need it temporarily. For example, maybe it's for a college apartment, and you don't plan on taking it with you after graduation, or perhaps your guest room needs a bed that will only be used occasionally. 
Interested in exploring further? See our guide for top-rated budget mattresses.
Your Bed is Sagging
If you notice your bed is sagging, it's time to get a new one. A sagging mattress is uncomfortable and will throw your spine out of alignment regardless of your preferred sleeping position. 
Sagging happens in all beds, but hybrids and innerspring models are more prone than memory foam. Memory foam beds may need longer to show signs of sagging. When this happens, you'll feel like falling into the mattress, which may not be uncomfortable at first, but you're likely to wake up with aches. 
You Have Mites
All mattresses can harbor mites, regardless of their price. This is a major health hazard for everyone, especially those struggling with allergies. The best way to know if your bed has mites is to assess your symptoms. Do you have runny and watery eyes upon waking up? Are you experiencing allergy symptoms outside of allergy season? If so, it may be time to replace your bed because it might be that mites are causing this. 
Feeling Pain and Discomfort
Another sign that it may be time to replace your mattress is the feeling of pain and discomfort you wake up with. Improper firmness may cause this, but if your bed used to be comfortable at first, it may just be that it's sagging. If you typically struggle with pain, especially in the lower back, it may be best to consider another firmness level that may suit you better. Medium-firm mattresses are best for pain relief, but again, make sure to consider your preferred sleeping position due to pressure build-up. 
Your Bed Is Old
Mattresses typically last around eight years with proper use, although this very much depends on the type and materials used. Seven to ten years is the maximum lifespan you can get out of most beds, so if your mattress is older, it may be time to get a new one. At this point, you're likely experiencing aches and discomfort due to sagging. That's not to mention the mites and other allergens built up over time. 
One thing to remember is that no bed can last forever, but more expensive ones typically have a longer lifespan due to better-quality materials.
Return Policy
When buying a mattress in this price range, you should pay special attention to the return policy. Check the trial and how long it lasts because more affordable beds usually don't have long-lasting trials. However, this shouldn't be a problem as long as you think you have enough time to test the bed. You should also check the fine print to see how to return the mattress if you don't like it. Are there any additional fees? What is the return process like? Do you need to save the original packaging? All of these are important things to consider when buying a mattress under 300 dollars.
Shipping Rates
Shipping is usually free within the United States, although most brands will charge shipping to Alaska and Hawaii. Still, this isn't a rule of thumb and you should always check shipping rates before buying a mattress. Shipping can be quite expensive, so it's up to you to decide if it's worth paying for when buying a bed under 300 dollars. White Glove Delivery is rarely free and can add a lot to the final price if you select this option. 
How To Get the Best Mattress Deal
Only Buy Online
If you're on a budget, the best deals are online. This is because you're buying directly from the company instead of paying the retail markup. You will be hard-pressed to find a decent quality bed in a mattress store for under 300 dollars, so your best chance of getting something you can sleep on is if you buy it on the internet.
Check Out Our Guide: Best Online Mattresses
Use Coupons
Many online brands offer discount codes you can use at checkout. This way, you can get a decent discount on most mattresses, even the more expensive ones. Coupons can get you a percentage off the price, although some will cut out a certain dollar amount. On the other hand, some brands don't give discounts with coupons but offer free accessories like bedding or pillows.
Purchase During Mattress Sales
Mattress companies usually have sales during holidays. Sales are excellent for getting more expensive beds for a cheaper price. If you're patient enough to wait for Labor Day, the Fourth of July, or Memorial Day, among others, you can get yourself a decent discount. However, let's not forget specific sale days that aren't tied to any holiday, like Cyber Monday and Black Friday.
Frequently Asked Questions
Will I get free shipping?
Free shipping is common, but it's always better to check if that's the case with the mattress of your choice. Not all brands offer free shipping, and the fees can sometimes be too much for a bed under 300 dollars. For this reason, it's best to double-check if the company ships to your country and how long you have to wait for the mattress to arrive.
What type of mattress is best?
The type of mattress you'll choose depends on your needs and preferences. Think about your preferred sleeping position, body weight, firmness, support, cooling, edge support, motion isolation, and pressure relief. In addition, you should also consider your budget because some types are more affordable than others. Within this price range, your best options are likely memory foam beds and budget hybrid mattresses.
Should I purchase online or in-store?
Online shopping is more convenient, and you can save money by buying directly from the manufacturer. Many brands offer free shipping and trial periods so you can still test out the bed. Although you can see the mattress in person when buying in-store, this is often not enough to decide whether a mattress is right for you.
Which mattress is most affordable?
Innerspring mattresses are typically the most affordable because they don't require many materials and have a simple manufacturing process. On the other hand, memory foam is also cheaper than latex, and some hybrids can be more affordable than memory foam. In most cases, the price depends on more than one factor, such as size, the number of layers, materials, and preference-based features.
Conclusion
Affordable beds under 300 dollars have a lot to offer, particularly if you need a quick replacement or something that will only be used temporarily. With proper care, you may even be able to extend the lifespan of your budget mattress. 
Although your options are more limited, there are still plenty of comfortable beds available at low prices. Now that you're aware of what to look for and you're armed with our top choices, you should be able to rest easy knowing that you found one of the best possible beds at the lowest price.
Sources:
CertiPUR-US. Webpage accessed October 12, 2023.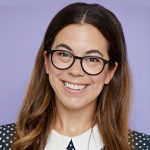 Jill Zwarensteyn is the editor for Sleep Advisor and a certified sleep science coach. She is enthusiastic about providing helpful and engaging information on all things sleep and wellness.
Based in Los Angeles, she is an experienced writer and journalist who enjoys spending her free time at the beach, hiking, reading, or exploring new places around town.
She's also an avid traveler who has a personal goal of being able to successfully sleep on an airplane someday.