Transparency Disclosure – We may receive a referral fee for products purchased through the links on our site...

Read More

.
Part of the magic of being able to buy a bed online directly from the manufacturer means that there are some hidden gems you can pick up for a lower price than you'd expect. We'll help you narrow down the best so you can be sleeping soundly for a bargain price in no time.
In this guide, we'll share what we have found to be the best mattress under $200.
As you read this article, keep in mind that even though you can still get a decent mattress at this low price, you will sacrifice some of the fancier features that pricier beds have.
Also, you should expect that this mattress may not last quite as long as the one that's priced higher.
If you are just looking for quality product to sleep on for a few years, as opposed to ten or more, we think you'll be satisfied with the mattresses we recommend.
Top 5 Beds Under $200 Reviews
CertiPUR-US® Certified
10 Year Limited Warranty
The streamlined and traditional design of LinenSpa's 8 inch hybrid mattress delivers a classic feel that we associate with both memory foam and innerspring mattresses.
It is delivered rolled into a box for your convenience and has a Medium-Firm feel that's highly versatile for different types of sleepers.
What stands out? Hybrids typically strive to blend together the best features of two different kinds of mattresses. In this case, you're getting the slower-responding pressure relief from a 1.5-inch layer of comfort foam that is followed by a 6.5-inch interconnected tempered steel coil system that will give you some bounce and temperature control via air flowing through the springs.
LinenSpa hybrid mattress is able to offer budget-friendly prices by selling their mattresses online, compressing them into boxes for less expensive shipping, and also using more traditional materials. If you're looking for a more traditional design at a super affordable price point, this mattress may be a great fit.
Zinus Memory Foam Green Tea 8" –
Lasting Freshness
10-Year Limited Warranty
100-Night Sleep Trial
If you are someone with a sensitive nose, you might want to check out the Zinus Green Tea, which has an 8 inch memory foam that is priced affordably for those with tight budgets.
Special ingredients incorporated into the foam help the mattress to start off and remain fresh smelling.
What's the advantage? Many bed-in-a-box brands, especially those that are priced cheaper, start off with an industrial odor similar to a "new car smell" that must be aired out of the foams before you can sleep on them without smelling it. Zinus has mitigated this effect by incorporating charcoal, castor seed oil, and green tea that leaves the foams smelling really fresh.
In addition to the fresher smell, this mattress is built to promote airflow that can also keep the mattress smelling better while helping to keep the temperature well regulated. Memory foams, especially more traditional materials, can trap body heat but the air travelling through this mattress can help keep you cool.
Want to learn more? Read our full review for Zinus Green Tea mattress.
Zinus Ultima Comfort 8" –
Classic Feel
CertiPUR-US® Certified
10 Year Limited Warranty
The 8 inch memory foam mattress of the Zinus Ultima Comfort delivers a firm feel with an individually pocketed coil system covered with a pressure-relieving of foam layer.
If you gravitate towards a more classic innerspring feel, this mattress might be a great money-saving choice.
What is its best feature? The individually pocketed springs may feel like beds you remember growing up with, but the updated design offers a few key advances in coil technology. Coils that are pocketed conform better to your shape because they can compress individually, and this can also help to reduce motion transfer common in this kind of bed.
Innerspring mattresses can be hard to move into your home and install in your bedroom if you have a lot of narrow hallways and staircases. For your convenience and to reduce shipping costs, Zinus rolls their mattresses into easily transportable boxes that can be carried to your bedroom and easily placed on your bed frame.
Modway Aveline 6" –
Memory Foam
10-Year Warranty
90-Night Sleep Trial
If you are attracted to memory foam but worry about temperature regulation, you might look at the Modway Aveline from a furniture wholesaler that passes savings to their customers by selling direct-to-consumer online.
This bed contains gel-infused memory foam in the top comfort layers, and this slimmer 6-inch model provides a firm feel, potentially great for stomach and back sleepers.
Memory foam is an exceptional bedding material if you're looking for body conformance and relief for the pressure points that can build up around your shoulders, hips or knees when you're resting. Modway's Aveline has grown in popularity online due to its slim, streamlined design and very affordable price point that comes in under $200.
What stands out? It's rare for a budget bed to incorporate cooling technology, and this bed includes several different features that can accomplish this. The gel works to carry away unwanted heat, and the structure of the foam is open cell to encourage airflow, which is further enhanced by ventilation.
Need more info? See our Modway Aveline mattres review.
Lucid comes from the makers of LinenSpa and features an ultra slim design and firm feel created specifically for children or adults with smaller frames, who typically do not require a great deal of loft in their mattresses.
This all-foam construction includes gel infused memory foam to prevent heat retention sometimes associated with traditional memory materials.
What's unique? Thought it is an exceptionally slim and streamlined design, this is one of the company's firmer mattresses, owing to its 4-inch layer of supportive foam base. According to the manufacturers, the bed is built for longer-term durability, which adds to the value of the product.
The foams have also been tested to the CertiPUR-US® standard, which means they've been tested for dangerous levels of chemicals and emissions and found to be safe for consumer use in a bedroom. The company also claims that the materials are resistant to dust mites, and the weight of the mattress should make it exceptionally easy to move and change the sheets.
What Do You Really Get for a Mattress Under 200 Bucks?
Mattress showrooms have ridiculous markups, so the $200 beds you're looking at online today would cost around $600 at a retail store. And by purchasing online, you avoid the pushy salesmen, the fluorescent lights, and that awkward feeling of lying on a mattress fully clothed while people around you pretend not to stare.
Still, you won't get exactly a thousand-dollar bed for this low price. There will be some differences. For example, the materials may be of a slightly lower grade, you'll have fewer options, and the mattress may not last quite as long.
However, if you're on a budget or you don't plan on keeping the bed for the extend long-term, this can be an exceptional option.
Are There Any Downsides?
One of the immediately noticeable downsides is something called off-gassing in foam models. This is the result of the chemical compounds used in the manufacturing process, referred to as VOCs, or Volatile Organic Compounds. It's the same thing as "new car smell" or the odor that brand-new clothes give off. It's temporary but can be obnoxious. It also causes allergies in some people.
Another potential downside has to do with durability, which we briefly discussed. Because the foam or coils won't be as premium of quality, you might experience sagging within a few years of sleeping on it. If you are a heavier person, this effect will be more pronounced.
The final disadvantage of a cheap brand is that it might not have proper support. As we mentioned, the foam or coil can be a lower grade, and therefore, it might not have the same specific contouring and support as a premium mattress.

Who Should Buy These Beds?
If you're not concerned about off-gassing and a few other considerations, these mattresses are a fantastic choice. They're also ideal for a guest room, student condo, people on a budget, or people who don't weigh very much and therefore don't need a high level of support.
Get More Info: Our Top Rated Budget Beds
Which Mattress Type Around $200 is Right for You?

Coil (Innerspring)
The absolute cheapest option tends to be a coil mattress, also known as innerspring. These varieties aren't as easy to get ahold of online at these lower price points, but there are some suitable options available. If you do buy an innerspring mattress, look for individually pocketed coil springs that provide more targeted support where you need it and less where you don't.
As a rule of thumb, the more coils present in a mattress, the lower the motion transfer and more precise the support. So, if you're buying a queen size, you might consider a minimum threshold of 400 coils.
Don't get too hung up on coil count, though. Other factors that influence the quality and comfort include the structure and design of the coils, the gauge of the wiring and how the steel was tempered (or heat-treated).
Different Types of Foam
There are three main types of foam you'll encounter, and we'll explain the pros and cons of each:
Memory foam – This material gives the body the feeling of being cradled. It is known for off-gassing, however, because it's treated with chemicals to give it more density and that gooey memory feeling.
Memory foam provides pressure relief for the shoulders and hips, which is ideal for side sleepers. Our only cautionary is to check the density level before making a decision. The higher the density, the firmer and more durable the bed will be.
View Our Full Guide: Best Rated Memory Foam Beds

---
Polyurethane foam – Also called polyfoam, this material is similar to memory foam, but it's not treated with the same chemicals. It's often cheaper (which is great!), but less durable. Most of these beds are insanely comfortable in the beginning, but watch out. Over time, they're prone to sagging.
---
Convoluted foam – This foam looks like the inside of an egg crate with peaks and valleys. It's usually best as a mattress topper and not as a standalone bed because this material is the least durable of the bunch. The valleys that are formed can cause a sleeper to "bottom out," meaning that when you lie down, you'll sink into the bottom.
The advantage of convoluted foam is that it tends to keep you cooler than memory or poly foam. So, if overheating at night is an issue for you, you might want to check out this option.
For More Info: 6 Types of Foam
Before You Make Your Decision to Buy a Mattress Under $200
Watch out for Firmness Level
When you're buying a mattress for under 200, you can consider getting one that's as firm as possible. Because these brands are prone to sagging quickly, you'll be able to extend the usable life of the product by getting the mattress as firm as you can tolerate.
Looking for more info? Check out our complete mattress firmness guide here.
Foam Density or Coil Count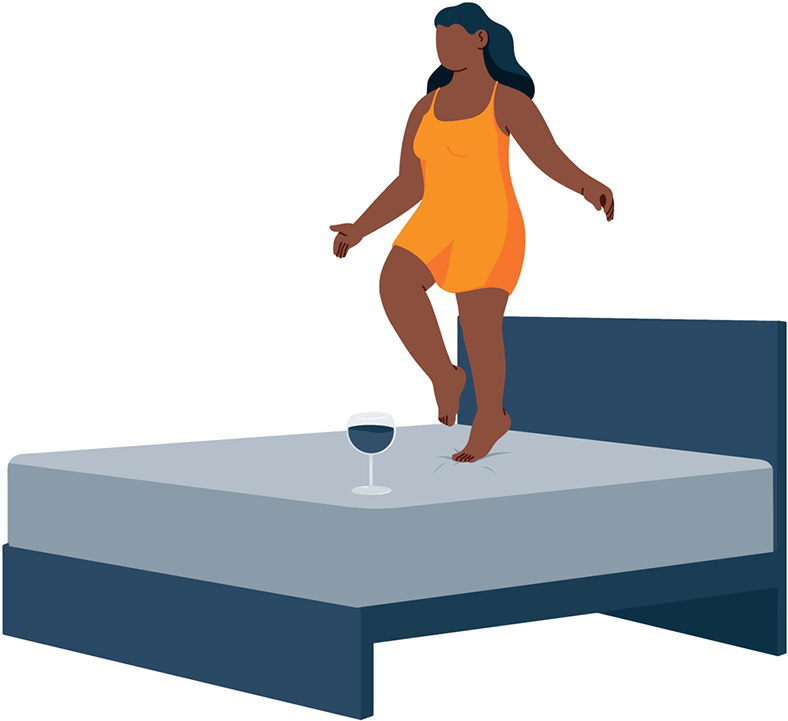 We mentioned earlier that two indicators of quality for these inexpensive options are foam density and coil count. While they're not necessarily the sole predictors of a bed's comfort and longevity, they'll give you a solid clue. Plus, this information is easy to find on the manufacturer and retailer websites.
In general, the higher the density and coil count, the better.
For memory foam, you'll want to check if there are multiple layers. If so, look for a density of 1.5 to 1.8 on the top layer and something that's at least 2.5 in the bottom support layer.
For coil beds, try to find pocketed coils with a count of at least 400.
Need more details? View our memory foam density guide here.
Conclusion
There are a lot of choices out there, and it can be overwhelming to decide which one is right, especially when you're on a tight budget. Thankfully, our research has shown us some of the best mattresses under $200 to help you get a good night rest.
Our team covers as many areas of expertise as we do time zones, but none of us started here as a so-called expert on sleep. What we do share is a willingness to ask questions (lots of them), seek experts, and dig deep into conventional wisdom to see if maybe there might be a better path towards healthy living. We apply what we learn not only to our company culture, but also how we deliver information to our over 12.7M readers.
Sleep research is changing all the time, and we are 100% dedicated to keeping up with breakthroughs and innovations. You live better if you sleep better. Whatever has brought you here, we wish you luck on your journey towards better rest.