Transparency Disclosure – We may receive a referral fee (at no additional cost to the buyer) for products purchased through the links on our site or other applicable pages. To learn more, please read our full disclosure page here. We also encourage you to read about how we may research and/or test Products here.
It's time for what seems to be one of the fiercest rivalries in the industry: Loom and Leaf vs. Leesa. Leesa has been a long-established leader in the "universal feel" segment while L&L is the child of one of the founders of an entire online mattress empire – Saatva.
It goes without saying that both options are high-end. At the same time, they are both also quite affordable regarding the quality that they offer. A typical bed of the same quality could cost you a small fortune in the retail store.
Thanks to the fact that both companies sell directly to the consumer via the internet, they can eliminate the middle-man fees and keep the price particularly considerable. Now, let's dig a little bit deeper and find out why or if one of these is better.
Quick Comparison: Loom & Leaf and Leesa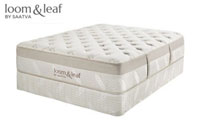 Check pricing and availability by clicking the button below
Gently-cradled feeling
Luxury bed at an affordable price
Reduces heat retention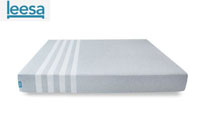 Check pricing and availability by clicking the button below
Offers increased support and durability
Soft and springy to the touch
100-night risk-free trial
Materials/Layers/Construction
Obviously, these are some of the most essential characteristics of any mattress. We are going to take a closer look and identify the strong suits as well as the potential weaknesses and stack them against each other.
Loom and Leaf Construction
Right off the bat, the thickness of the mattress is 12 inches. This is fairly substantial, and it's capable of bringing a formidable amount of benefits. The construction is layered as it follows.
The 1st layer of the L&L is designed to bring in comfort and cooling. It is two inches thick, and it's made of foam and conforming gel. This is a layer which helps absorb the heat from the surface and to conveniently dissipate it. There is also a layer of convenient cooling gel which is lamented right on the top of the top layer. This is a material which brings substantial coolness to the unit, and it makes the magic happen for the Loom & Leaf mattress. It truly does an excellent job when it comes to maintaining a cooler sleeping surface throughout the entire night.
The 2nd layer is designed to bring in the necessary contouring support. It is 2.5 inches thick, and it's made out of visco-elastic memory foam. This is a layer which is going to help make up the actual core of the bed, and it brings the support. It also provides pressure relief, responsiveness, and bounce.
The 3rd layer is intended to work as a transitional support layer, and it measures 2 inches in thickness. It is specifically designed to assist the base layer as well as the ones above it to work in close collaboration together. Also, it will help with the provision of deep compression support.
The 4th layer is acting as the base and foundation of the entire structure. This is a tier which will function as a very strong base, and it's also going to retain the overall shape of the bed. Keep in mind that this is also a very breathable layer which is even going to help guarantee proper airflow to prevent heat retention and midnight sweating.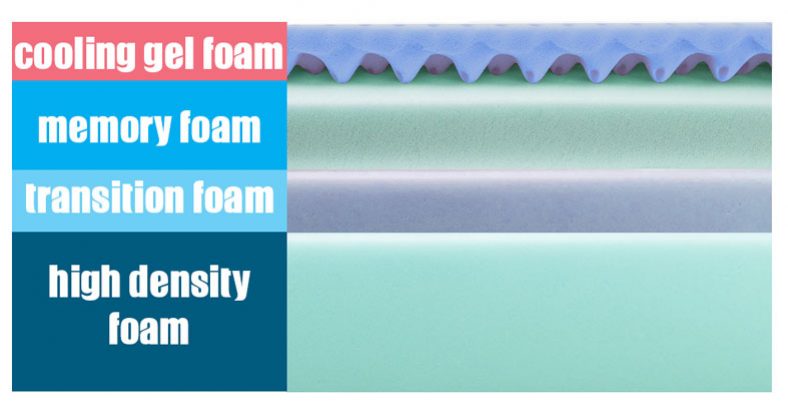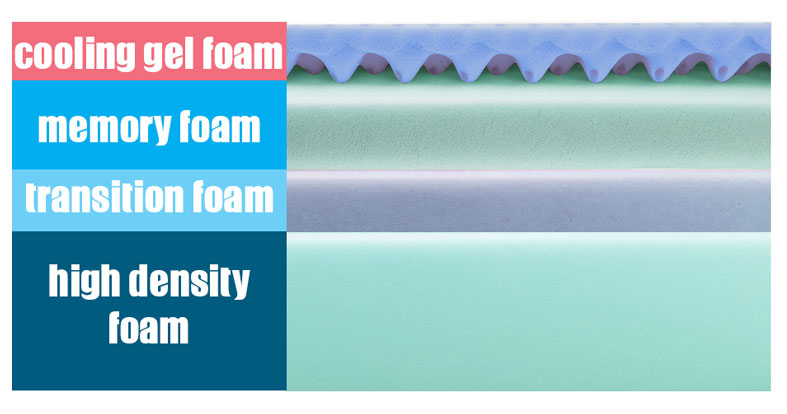 Obviously, the next thing to consider is the cover of the mattress. L&L understands the value that a proper cover brings to the table and have decided to take advantage of one made entirely out of organic cotton. The material is particularly soft upon touching it, and it also brings splendid breathability. The main intention of the company is to ensure proper comfort without sacrificing or dampening any of the prominent properties of the bed.
It's also important to note that there is a thin covering made out of natural thistle which is located right beneath the quilted cover. This is intended to serve as a natural fire retardant, replacing the usual chemicals which are used for these properties.
Leesa Construction
Unlike its counterpart, Leesa takes advantage of a thinner construction. The height of the bed is 10 inches, and it's split into three different layers.
The 1st layer is also intended to bring in the necessary comfort as well as coolness. The layer is made out of pinholed polyfoam for cooling. It's a material that resembles the responsiveness and coolness of latex and the contouring and comfort of memory foam. The layer is 2 inches thick.
The 2nd layer is designed to deliver pressure relief and support. It is two inches thick, and it's made of memory foam. That's the material which would bring the pressure relief, contouring, and support. It is also a bit warmer than the upper foam. This is why the manufacturer has placed it beneath it to prevent heat retention. You can rest assured that you shouldn't wake up sweating in the middle of the night.
The 3rd layer is the last one, and it acts as a foundation. It is six inches thick, and it is going to keep the structural integrity of the mattress. It also enhances airflow and provides support.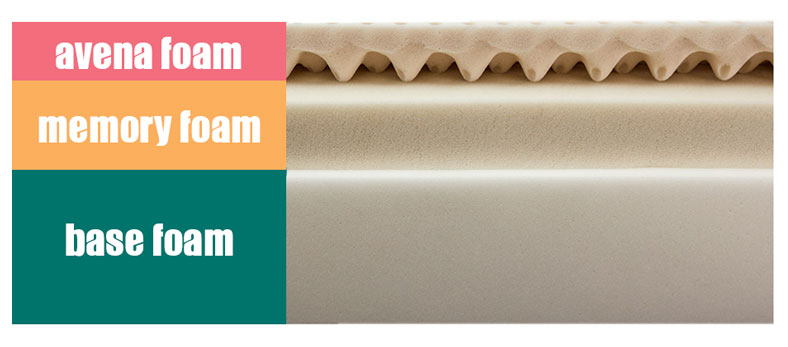 It's also worth noting a few things about the cover of the Leesa mattress. It is made out of a synergistic blend of Lycra and polyester. The latter acts as a base textile for the entire cover, and enhances the overall durability of the same. Lycra, on the other hand, offers great cooling and stretching capabilities. If you think you've heard about this material, it's because it's used in performance wear.
The cover is made out of one entire piece, and it is virtually seamless. This is also something which brings an aesthetic appeal and is colored nicely.
Firmness/Feel/Support
When it comes to the overall feel of the bed, it's safe to say that both of those units perform impeccably. Let's dig deeper.
Loom and Leaf Firmness
The L&L is available in two different firmness levels – medium firm and firm. The first option scores 6 out of 10 while the second brings in a solid 8 on the unified firmness scale. This is helpful to know as different people prefer different sleeping solutions.
What you need to understand, though, is that the premium padded cover of the mattress offers a rather soft sensation as you lie down on it initially. Right after that, you'd experience the support as well as the necessary pressure relief.
Nevertheless, L&L remains one of the most comfortable options available on the market. Additionally, the deep compression support is off the charts. This is a bed that will certainly accommodate a tremendous range of sleepers, regardless of their weight. This is where the thickness helps a great deal.
Another important thing that you would want to account for is that the mattress is particularly responsive, despite the layer of comfort which is quite thick. This means that you should not have hard times switching from one sleeping position to another during the night. The mattress should accommodate all sleeping positions without any issues, so it won't matter whether you love sleeping on your tummy, back, or sides.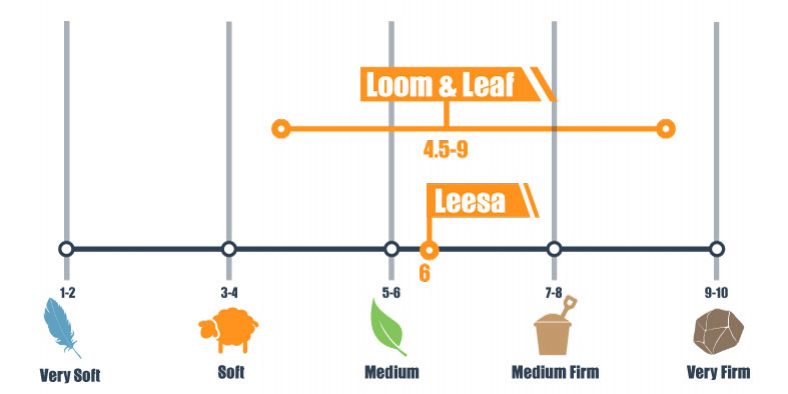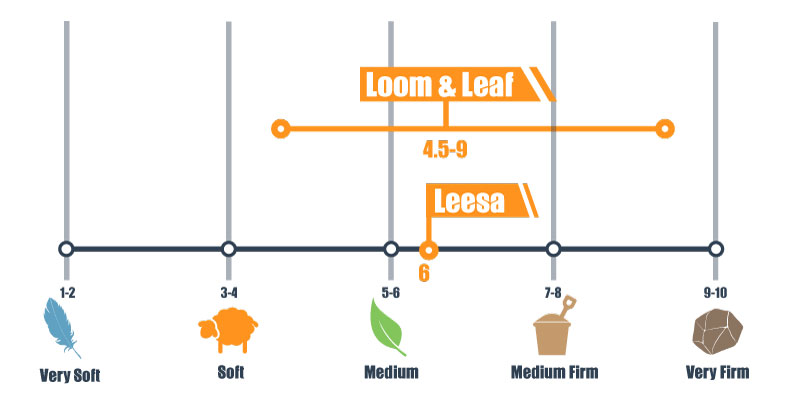 Leesa Firmness
Leesa is a brand proud of its achievement to deliver a universal level of comfort and support. The company has gone above and beyond to stack against the curve and to come on top in this particular category. The bed hits a 6 out of 10 on the unified firmness scale which puts it in the most preferred firmness category–medium firm.
The mattress produces about 1 to 1.5 inches of sinkage in regular back or stomach sleeping positions. It is more than enough for you to experience a gentle yet expressed hug without having to feel as if you are drowning in quicksand, and instead feel balanced.
Additionally, there is support provided by the bed. This is thanks to the thick foundation as well as the durable upper foam.
Now, typically, memory foam mattresses can fail to disperse the heat properly if they are a traditional model. That's why people complain about waking up sweaty throughout the middle of the night. Well, with the Leesa bed, you shouldn't have to worry about it due to the aerated foam on the first layer.
Side by Side Comparison
| | Loom and Leaf | Leesa |
| --- | --- | --- |
| Materials | Memory foam and cooling gel | Memory foam and polyfoam |
| Height | 12" | 10" |
| Firmness | Firm or medium | Medium firm |
| Motion Transfer | Rather Minimal | Minimal |
| Support | Great | Great |
| Warranty | Total of 15 years | Total of 10 years |
| Trial Period | 120 nights | 100 nights |
Should You Get the L&L or the Leesa?
It goes without saying that this is amongst the hardest comparisons we've done. They are amongst some of the best options available on the market.
Both companies are aware of the customer's preferences and requirements, and they work hard to cater to them. Both beds intend to improve the quality of your sleep and, respectively, your life. They understand the value of a proper bed and attempt to bring you the best on the market.
Thanks to the fact that they sell directly to the consumer, both options are rather affordable for the overall high-end luxury quality that they bring. This is the main reason for which we would have to call this a draw.
However, allow us to provide you with a few actionable recommendations which could help you make up your mind easier.
We would recommend you buy the Leesa if:
You are a fan of medium firmness – if you fall into the category of medium-firm aficionados like the 80% of sleepers in the world, you would certainly appreciate the overly universal feeling that the Leesa brings. It is balanced and well thought out.
You are looking for a well-balanced feel – the Leesa has balanced sinkage, firmness, and body contouring. This is something quite impressive. At the same time, the support is also great.
You are looking for a sleeker profile – the mattress is 10 inches high, and it has a very lean profile. The aesthetic appeal of this bed is high.
You are looking for great value for your money – this is definitely amongst the most important factors that you'd have to weigh in. The Leesa offers splendid value for your cash as it brings high-end luxury properties on the table for a fraction of the cost that you'd have to pay for them at a brick and mortar shop.
We would recommend you purchase the Loom & Leaf if:
You want a balanced feel – the L&L has something that the Leesa doesn't – a padded cover. This is something which would complement the softness of the bed without sacrificing support. It brings a cloud-like sleeping sensation and, at the same time, it offers great support.
You want a thicker profile – the mattress measures 12 inches of thickness, and that's a substantial profile. It looks a bit puffy which is something that a lot of people like as it brings coziness to the bedroom. The height, nonetheless, brings serious compression support which is quite critical as well.
You want a hard or medium firmness – unlike the Leesa, L&L give you the chance to pick a firmer mattress if that's what you're looking for. Even though the vast majority of people would prefer the medium feel, L&L also accounts for those of you who are slightly overweight and could use the additional support of a firm mattress.
Final Thoughts
---
It's obvious that making a sound and clear choice between both of those mattresses could be seen as unreasonable. They are quite similar in many ways. At the same time, their differences make them preferred by certain audiences, so each one of them is appropriate for different people.
The beds offer luxury quality at a fraction of its cost, and that's why they've gained tremendous popularity on the internet. Leesa is also dedicated toward giving back, and for every ten purchased units, it donates one to people in need.
Making up your mind about this one might take you some more time. Some of the most important things to consider are budget and your personal preferences. If you would like to, read our mattress guide for buyer's, you can know what to look for.
If you aren't sure L&L or Leesa are for you, you are highly likely to find something you like on our top mattress page.
More Loom & Leaf Comparisons:
Our team covers as many areas of expertise as we do time zones, but none of us started here as a so-called expert on sleep. What we do share is a willingness to ask questions (lots of them), seek experts, and dig deep into conventional wisdom to see if maybe there might be a better path towards healthy living. We apply what we learn not only to our company culture, but also how we deliver information to our over 12.7M readers.
Sleep research is changing all the time, and we are 100% dedicated to keeping up with breakthroughs and innovations. You live better if you sleep better. Whatever has brought you here, we wish you luck on your journey towards better rest.