Transparency Disclosure – We may receive a referral fee for products purchased through the links on our site...

Read More

.
It goes without saying that budget-friendly mattresses bought online are extremely popular right now. Of course, there's plenty of good reasons for that. They can offer splendid support, comfort, durability–and all that at a fraction of the cost of a lot of traditional in-store units.
We've taken the liberty of comparing two well-performing units: Brooklyn Bedding's Signature Hybrid and the Leesa bed. Both are known for being highly ranked regarding balance, affordability, and performance.
The question remains–is one better for you? Will Leesa manage to remain a leader in the universal firmness segment or will Brooklyn Bedding provide a better fit for you with their blend of foam and coils? Let's find out.
Quick Comparison: Brooklyn Bedding & Leesa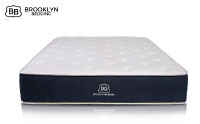 Use Coupon Code
sleepadvisor20
or click the button below
Good support and bounce
Hybrid foam and innerspring
Reduces heat retention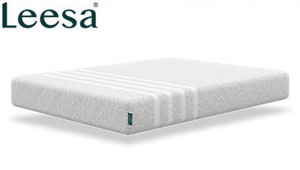 Check pricing and availability by clicking the button below
Offers increased support and durability
Soft and springy to the touch
100-night risk-free trial
Materials/Construction/Layers
Leesa Construction
Starting off, the Leesa mattress is 10 inches thick. It takes advantage of three separate foam layers. Let's have a closer look.
The 1st layer is intended to provide you with the necessary comfort and cooling. This is all thanks to the 2 inches of breathable pinholed foam. It brings the contouring and comfort of memory foam and pairs it with the slight bounce, responsiveness, and coolness of latex.
The 2nd layer is designed to bring the contouring and supportive capabilities. It is 2 inches thick, and it's made of regular memory foam. The layer offers additional pressure relief, body contouring, and deep compression support. It caters to those who are a bit heavier in weight.
The 3rd layer is the bottom one, and it acts as the foundation of the entire bed. It is the thickest one, and it comes with 6 inches of support foam. This foundational layer is also the firmest one. It is intended to hold the structure of the mattress and to support all of the top layers.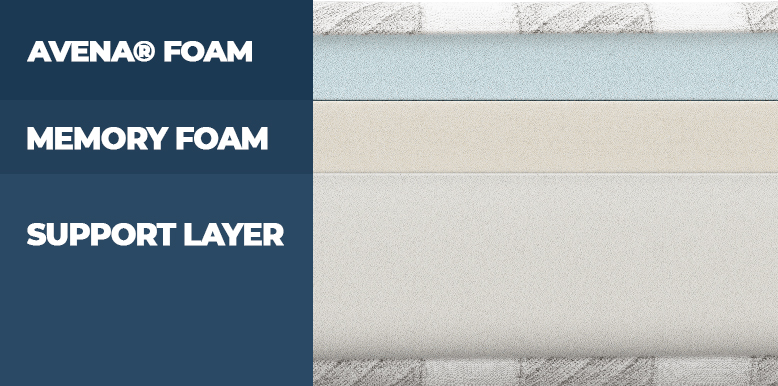 The cover of the Leesa is also very sleek and appealing. It is made of polyester and Lycra, and it is cut from just one piece of fabric, hence making it seamless. The cover is also quite breathable, and it finishes the mattress with a very nice and snug fit. It's stylish in terms of aesthetics, and it is not going to dampen the capabilities of the bed itself.
Brooklyn Bedding Construction
Regarding construction, the Brooklyn mattress is a hybrid and differs from Leesa due to the inclusion of coils. Let's have a look.
The 1st layer is, of course, the one designed to bring the necessary comfort. It totals 2 inches of thickness, and it's made of proprietary TitanFlex foam. This is a special type of foam which offers a serious amount of comfort, bounce, and coolness. The layer comes with an overall density of 4.0 PCF and it contours your body snuggly.
The 2nd layer is also 2 inches, and it's a bit firmer. It is also made of the same foam. Now, it might resemble the previous layer a lot, but it brings an added amount of firmness. That's what's going to enhance the overall deep compression and the support of the entire bed.
The 3rd and last layer is 6 inches thick.

and made from Ascension pocketed coils that stabilize the bed, support your spine, and help reduce motion transfer because they are individually wrapped

.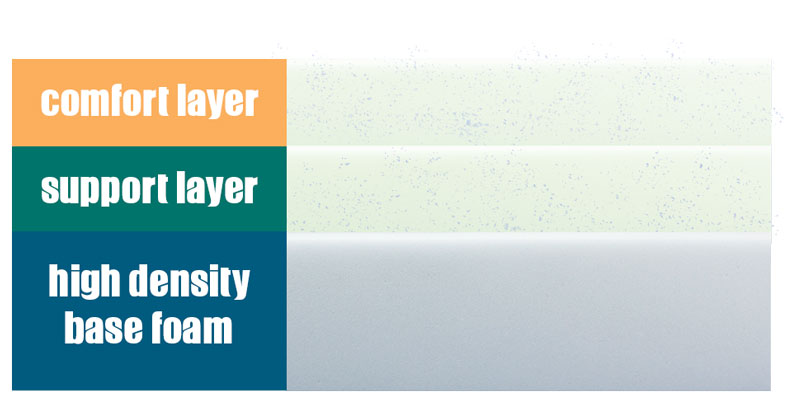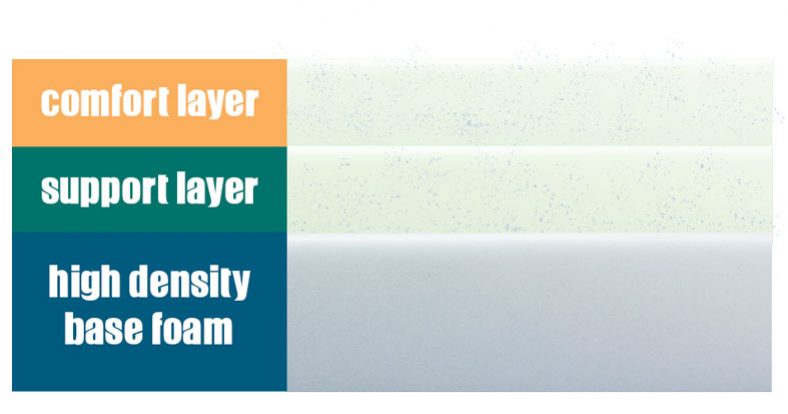 Unlike Leesa's cover, the one of Brooklyn Bedding is quilted. It is made of a synergistic blend of polyester and cotton. It is particularly plush, and it brings an enjoyable sensation. The core of it is quilted with about 0.75 inches of poly foam. This is designed to provide additional softness without sacrificing the support of the bed. Also, cotton is a breathable material so that helps with cooling.
Firmness/Feel/Support
Leesa Firmness
Starting off with Leesa, the firmness of the mattress is well-known across the entire industry. Leesa is known for its universal medium firmness and overall intention of catering to the average user. Obviously, the company wants to enhance its chances towards claiming a substantial market share by targeting the most common type of sleepers.
Technically speaking, Leesa lands 6 of a total of 10 on the unified firmness scale. If there's one thing that characterizes the entire bed, it's the balance that it brings. When you lie down on the bed for the first time, the initial cooling and bounce by the top foam should become apparent.
The more you rest and relax, the more the memory foam starts to work. It offers that essential deep compression support alongside the much-needed pressure relief. This is all thanks to the middle layer of regular memory foam.
The main specification here is the overall blend of materials and the layering of the bed. All of it works together synergistically. The mattress shouldn't trap you and the responsiveness of the upper foam is quite substantial.
Regarding support, the bed does more than just a good job. The 4 inches of comfort foam in the first two layers are thick enough to deliver the necessary amount of support for the vast majority of sleepers and the base is sturdy.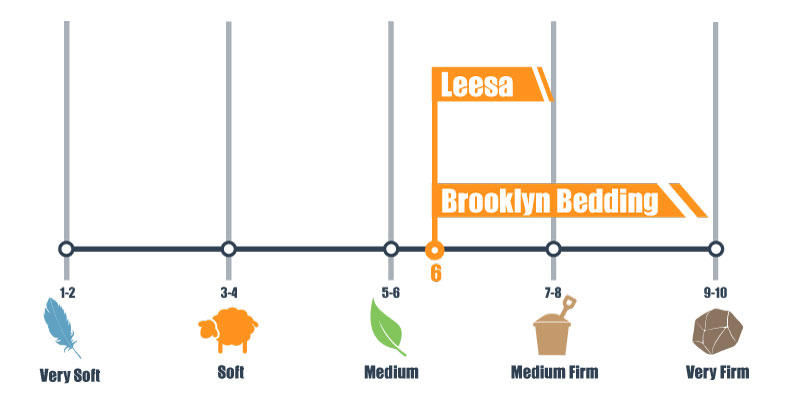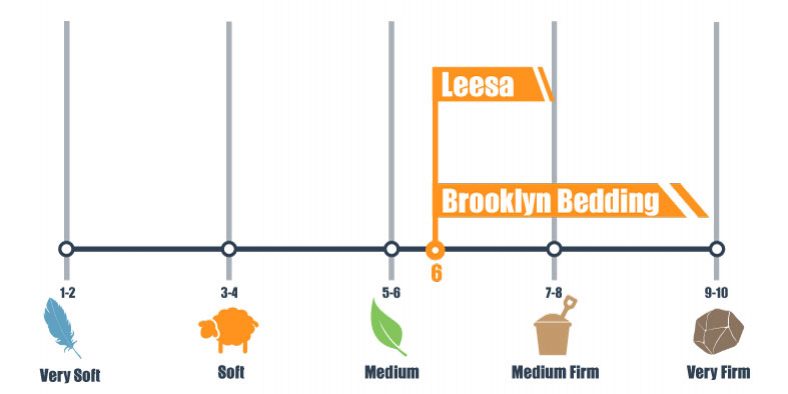 Brooklyn Bedding Firmness
Unlike Leesa, Brooklyn Bedding brings three different firmness levels. The one that we are comparing is the medium one which scores 6 out of 10 on the same scale. Even though the score is pretty much the same – there are differences that you'd want to account for.
If the idea of a coil unit appeals to you, the pocketed innerspring system in this hybrid brings an excellent balance of comfort and support, helping to make sure that your back is properly aligned while, at the same time.
Right off the bat, the foam which is used by Brooklyn is proprietary to them. TitanFlex performs in a manner which is quite similar to the latex. With this in mind, it brings bounce, responsiveness, and high resiliency. This particular foam type should eliminate any chance of you feeling trapped in the mattress, which is something to account for.
In terms of support, the medium-firm mattress of Brooklyn Bedding performs. It takes advantage of 4 inches of TitanFlex foam in total which is quite substantial. This brings both support and comfort, regardless of your weight.
The mid layer, on the other hand, is a bit firmer than the top one and that helps deliver extra support. What is more, the transition is quite seamless between foam and coils.
Side by Side Comparison
| | Leesa | Brooklyn Bedding Medium |
| --- | --- | --- |
| Materials | Memory foam and polyfoams | Memory Foam, TitanFlex foam |
| Height | 10" | 10.0" |
| Firmness | 6/10 | 6/10 |
| Motion Transfer | Minimal | Minimal |
| Support | Very Good | Very Good |
| Warranty | 10 years | 10 years |
| Trial Period | 100 nights | 120 nights |
Should you Buy a Brooklyn or Leesa Mattress?
There are some comparisons which have a definitive and rather clear-cut winner. This one is not one of them. The truth is that both of these options perform particularly well and they offer a fantastic value for the money.
Both of the mattresses take advantage of 4 inches of comfort foam, and both bring a delightful and balanced sleeping sensation. They manage cooling well for most and have robust and well-rounded customer service. The overall price is excellent, and it's quite obvious for us to end this battle in a draw.
However, we do have some suggestions for you if you are wondering which one is better for your specific needs, especially if you're finding it hard to choose one or the other. Let's have a look.
We would recommend the Leesa Mattress to you if:
You are looking for a thinner cover – if you are a fan of the classic feel bought at a fraction of the cost, this is a unit that could be awesome for you. The cover is thin, dynamic, and particularly useful. It is breathable, and it allows a proper amount of sinkage and hug without dampening the beneficial properties of the mattress itself.
You are looking for a balanced sleeping sensation – the company uses aerated foam as well as memory foam to make sure that you get a mattress with a perfectly balanced sensation. The pinholed foam brings the necessary cooling and responsiveness, while the memory foam underneath helps deliver the contouring you're looking for.
You like a medium firmness – obviously, this is one of the major selling points of the company—its renowned universal appeal. If you enjoy sleeping on a medium firm bed, this is a great option.
We would recommend the Brooklyn Bedding Medium bed if:
You want something that stands up to latex – the TitanFlex technology for the foam resembles the appeal and response as well as the overall sensation brought by latex. Of course, it costs a lot less.
You want a quilted cover – unlike Leesa, BB offers a plush cover which is quilted, and it has 0.75 inches of poly foam in its core. This brings additional softness.
You want a hybrid. 

Brooklyn Bedding has updated their bed, and it is now a combination of coils and foam. This hybrid offers an impressive mix of features from these two different kinds of beds and advantages of both.
Final Thoughts
---
This is one of the closest comparisons we've made. Both units perform splendidly, and they bring a tremendous amount of value for the money. They are amongst the leaders on the market, and they revolutionized the industry by taking up the entire sales process and launching it online.
Long gone are the days you had to shop for your mattress in the conventional brick and mortar shop. With all that technology that's currently available, all you have to do is open up your laptop, PC, smartphone, or tablet and look for the best option on the internet. With quick deliveries and extended trial periods, the risk is entirely diminished.
Both companies sell directly to the consumer, which is part of the reasons for which they can keep the costs significantly lower.
More Brooklyn Bedding Comparisons:
Our team covers as many areas of expertise as we do time zones, but none of us started here as a so-called expert on sleep. What we do share is a willingness to ask questions (lots of them), seek experts, and dig deep into conventional wisdom to see if maybe there might be a better path towards healthy living. We apply what we learn not only to our company culture, but also how we deliver information to our over 12.7M readers.
Sleep research is changing all the time, and we are 100% dedicated to keeping up with breakthroughs and innovations. You live better if you sleep better. Whatever has brought you here, we wish you luck on your journey towards better rest.