Transparency Disclosure – We may receive a referral fee for products purchased through the links on our site...

Read More

.
Disclaimer - Nothing on this website is intended to be a substitute for professional medical advice, diagnosis, or treatment...

Read More Here

.
If you've managed to stumble upon this mattress battle, you are on the fence between a pair of some of the most popular mattress companies in the bedding industry—Tuft & Needle and Leesa.
Both of those options perform awesomely, and they present a serious contrast to the buying process that you would usually have to go through if you were in a regular store. However, they do have their own advantages and they bring unique appeal and sleeping sensation.
That's why we are going to take a proper look at them both. Let the Leesa vs. Tuft & Needle battle begin.
---
Product
Firmness
Trial Period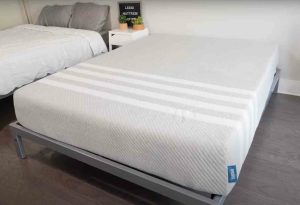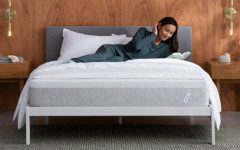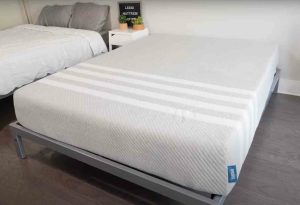 Product
Leesa Original Mattress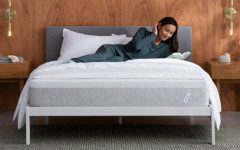 Product
Tuft & Needle Mattress
Materials/Layers/Construction
Obviously, we'd start with one of the most fundamental features we review. Both options use proprietary materials in their mattresses, and this is something to account for. They help cultivate a splendid sensation, thanks to the great combinations that they manage to deliver.
Leesa Construction
It goes without saying that one of the first things that make a serious impression when it comes to the Leesa mattress is the construction. It is 10 inches thick, and it manages to take advantage of some high-quality as well as multilayered construction.
Nevertheless, let's go through the construction as there is definitely a lot to see there.
The 1st layer, the top one, is 2 inches thick and made out of foam that resembles latex, which is one of the most premium and highly sought after materials in the industry. This foam has pinholes incorporated, so air should flow more easily and help cool you down. This particular layer also makes the unit great for different sleeping positions.
The 2nd layer of the Leesa mattress is designed to provide you with the necessary pressure relief as well as the support. This is going to happen through working to achieve proper spinal alignment and the stabilized feel that it brings. This support layer is also two inches thick, and it's playing the role of a smooth transitional layer between the top layer and the foundation.
The 3rd layer is the one that's designed to serve as a foundation, a base if you will. It is six inches thick, and it is intended to serve as a proper foundation for the entire thing. The base layer is designed to deliver the overall shape and to maintain it, but it is also going to bring support.
The combination of support and comfort is a good value when considering the price category. The top layer brings latex-like capabilities which are not always something that you usually get at this price range.
The cover is made out of high-quality polyester as well as Lycra, and that's what makes it so durable and protective. However, the cover is not going to dampen the beds' capabilities.
Tuft & Needle Construction
The Tuft & Needle mattress is 10 inches thick, and it's structured in two separate layers unlike the triple-layer construction of Leesa.
The 1st layer is made out of polyurethane foam which has a PCF of 2.9. It is specifically intended to bring proper support as well as cooling and comfort. It is three inches thick.
The 2nd layer is 7 inches thick, and it is made of 1.8 PCF polyurethane foam. It is intended to be the base, the foundation of the mattress. It should deliver the necessary support and allow for proper spinal alignment.
Now, it is also quite important to understand that the foam which is used in the bed is proprietary and custom made by Tuft & Needle. It claims to bring superior and highly-regarded functions. The cover is plain and snow-white, offering the necessary protection while making sure that it doesn't interfere with the capabilities of the mattress layers.
---
Firmness/Comfort/Support
Leesa Firmness
The primary intention of the company is to capture the majority of the customers. As such it comes within a regular medium firmness range scoring 6 out of 10 on the firmness scale. This also tends to be a good firmness for people who experience back pain.
The first feeling that you should receive is an enticing comfort which immediately makes you feel as if you sleep on a cloud.
The response and support of the bed are also top-notch. Of course, as you can probably imagine, this is, thanks to the top foam layer and those below.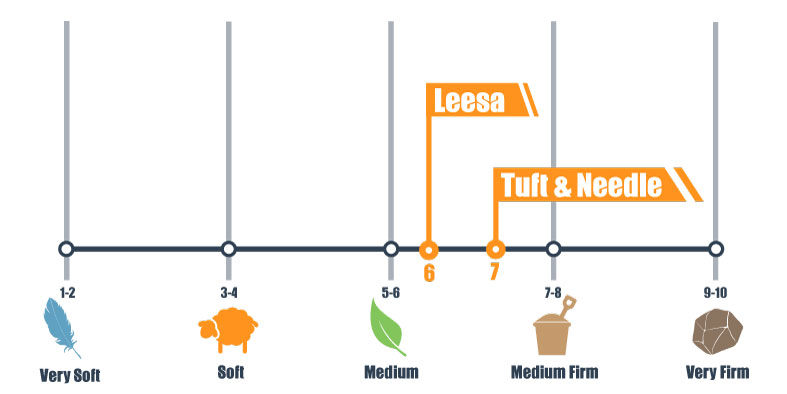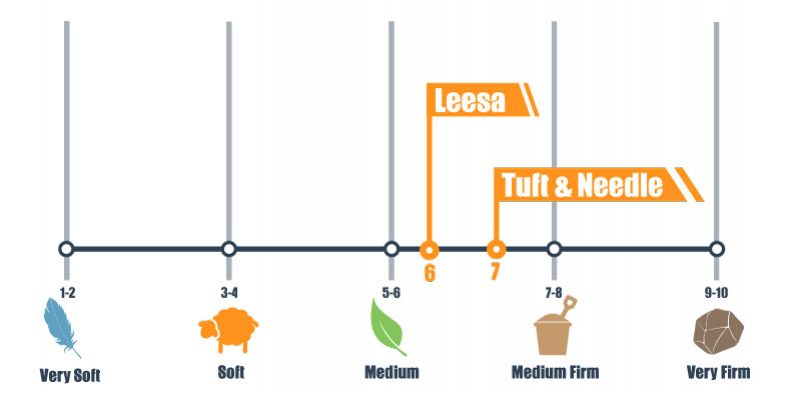 Tuft & Needle Firmness
The mattress scores 5 out of 10 on the firmness scale, and it is quite buoyant. Thanks to the good design and precise engineering, this model helps aid cooling. It sinks with about half to a whole inch on average when laying on your back, which is quite comfortable, even though some people may prefer more contouring to the body.
Keep in mind that the low sinking capabilities might also be slightly uncomfortable for people who are light in weight. This is likely to cause them to float on top of the mattress which could create additional pressure points.
At the same time, the overall appeal of the unit is high, also thanks to the snow-white cover.
---
Side by Side Comparison
| | Leesa | Tuft & Needle |
| --- | --- | --- |
| Materials | Memory foam and polyfoam | Memory foam and proprietary Tuft & Needle foam |
| Height | 10" | 10" |
| Firmness | 6/10 | 7/10 |
| Motion Transfer | Very Minimal | Very Minimal |
| Support | Great | Great |
| Warranty | 10 years | 10 years |
| Trial Period | 100 nights | 100 nights |
---
Should I buy Leesa or Tuft & Needle?
Both beds perform particularly well. They bring fantastic appeal, splendid comfort and superior support at a fraction of the cost of mattresses with similar capabilities.
In any case, understanding that there are different preferences, we would also like to summarize the comparison within the following actionable advice.
We would recommend buying Leesa if you:
Want a balanced overall feel: The mattress is very comfortable and should keep you cool. Additionally, it is rather supportive without this to have an impact on its comfort.
You want a universal firmness: Leesa prides itself with creating a mattress of universal firmness which appeals to the wide majority.
You want a beautiful looking cover: The cover of Leesa is amongst the most impressive ones we've seen regarding a visual appeal.
Check LEESA Pricing & Availability Here
We would recommend buying Tuft & Needle if you:
Prefer a medium options: the mattress scores 5 out of 10 which makes it versatile and softer than some.
Look for a budget buy: it comes at an entry-level price point for the quality that it provides.
It's obvious that both options do have certain things in common, but there are also quite a lot of differences. Cost may also factor into your personal choice.
Check TUFT & NEEDLE Pricing & Availability Here
Product
Firmness
Trial Period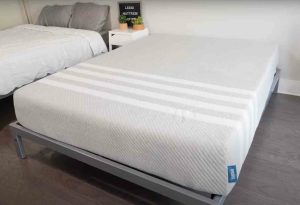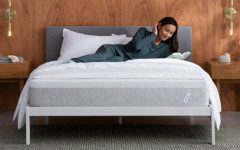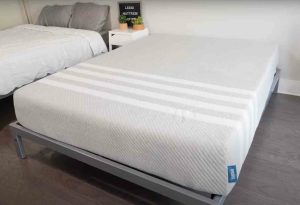 Product
Leesa Original Mattress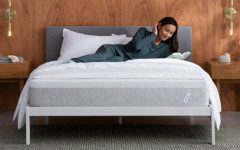 Product
Tuft & Needle Mattress