Disclaimer - Nothing on this website is intended to be a substitute for professional medical advice, diagnosis, or treatment...
Read More Here
.
A hybrid mattress combines two or more different types of materials in its construction. They are called hybrids because they're built with both innerspring coils and foam, blending these two mattress types into one product.
The advantage of these beds is that they offer the support of an innerspring with the comfort of foam layers. If you're considering a hybrid mattress, we'll share important details about this innovative style, including who should benefit from them the most. This hybrid mattress guide will help you choose a bed that best meets your needs.
What is a Hybrid Mattress Made of?
A hybrid mattress is made of a combination of materials, including innerspring coils and foam. This construction provides the best of both worlds: the support of coils with the comfort of foam, resulting in a mattress that should work for all types of sleepers.
The most common type of hybrid mattress is the innerspring/memory foam hybrid. This mattress features a layer of memory foam over innerspring coils to provide pressure relief, support, and bounce. Other common hybrid mattresses are made with latex or polyfoam. The number of foam layers and types of materials vary among mattress brands. Some companies produce hybrids that contain memory foam and latex, while others may have polyfoam and memory foam.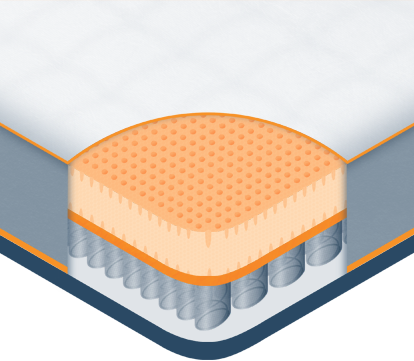 What Does a Hybrid Mattress Feel Like?
Most hybrids should feel supportive while still providing pressure relief, but this will depend on the overall firmness. Hybrids are available in plush, medium, medium-firm, and firm models, with some brands offering models in a variety of firmness levels. The use of coils also provides better airflow than an all-foam mattress, which can help you sleep better. How a hybrid feels will also depend on the materials within it.
Most hybrids are made with pocketed coils, in which each coil is wrapped in fabric. The individually-wrapped coils usually feel more comfortable than traditional coils found in innerspring beds. This is because pocketed coils move independently, adapting to your body and providing better motion isolation than interconnected coils. The coils will also provide bounce, which should make it easy to move around on top of the bed.
Hybrids with memory foam will cradle the sleeper's body, which should be good for pressure relief. These beds should make you feel like you're sinking into the top layer.
Hybrids made with latex typically have more bounce to them because latex is a buoyant material. Additionally, latex is temperature-neutral, so these should feel extra cool. Latex will provide comfort, but not as much cradling as beds with memory foam comfort layers.
Polyfoam layers should provide decent comfort, but this is the lower-quality material of the three. Many brands often use polyfoam to provide added comfort and support.

Things to Consider When Shopping for a Hybrid Mattress
Shopping for a hybrid mattress doesn't have to be complicated if you consider some important factors. Thinking about these things in advance will help you decide on a hybrid that works for your budget, sleeping position, and more.
Price
Price is important when shopping for a mattress. Hybrid mattresses can range in price from around $500 to $2,000 or more. Keep in mind that the price will vary based on the materials used, the size of the mattress, and any special features it may have.
When compared to other mattresses like memory foam or innerspring models, hybrids tend to be on the more expensive side. However, they offer a unique combination of features that may justify the higher price tag for some shoppers.
Sleeping Position
Hybrids should work for all sleep positions, but how you sleep can influence which specific hybrid you should buy. If you sleep on your side, you'll want a mattress that provides more pressure relief. In this case, a softer hybrid with memory foam layers would be best. Hybrids are great for stomach and back sleepers because they provide excellent support from the coils. If you sleep on your stomach or back, you will likely prefer a firmer hybrid mattress. Hybrids are also ideal for combination sleepers since they're more buoyant, making it easier for these individuals to adjust.
Body Weight
Your body weight is another factor to keep in mind when shopping for a hybrid mattress. If you weigh more than 230 pounds, you'll need a mattress on the firmer side to prevent sinking and provide adequate support. Firmer hybrids are great for heavier individuals because these beds are highly supportive to ensure good body alignment.
On the other hand, if you weigh less than 130 pounds, you may prefer a softer mattress. A mattress that's too firm can cause you to feel like you're sleeping on a rock with minimal comfort.
Cooling Properties
Hybrids offer good airflow, making them good for hot sleepers. The coils provide ventilation through the bed's center, but many brands incorporate additional cooling properties into the comfort layers and cover.  If you tend to sleep hot, you'll want a mattress with additional cooling properties. Some hybrids feature gel-infused memory foam or latex to help regulate body temperature.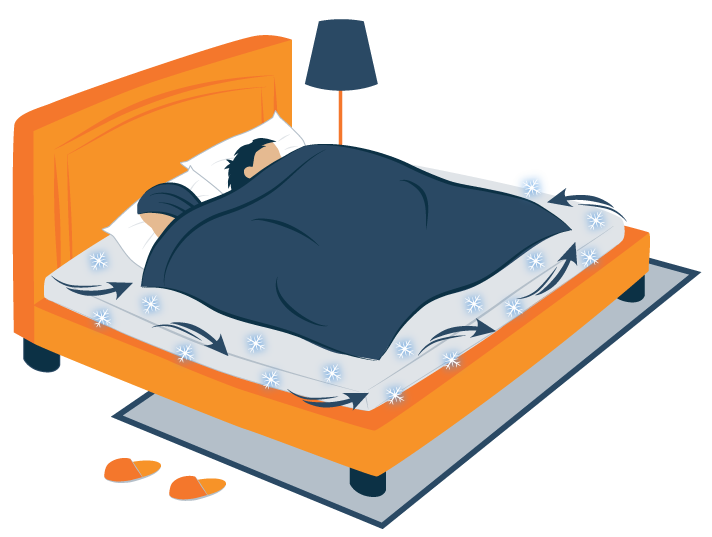 Firmness
Hybrids are available in all firmness levels, though most tend to fall in the medium-firm range. Firmness is important when it comes to your weight and sleep position. For example, heavier individuals and stomach sleepers usually do best with firm beds, while lightweight individuals and side sleepers typically enjoy plush beds more. Back and combination sleepers are often the best match for medium-firm mattresses. The mattress firmness level of a hybrid will vary depending on the materials used and the construction. For instance, a mattress with more coils that are a lower gauge will usually be firmer than one with fewer coils that are higher gauge. Many manufacturers offer several firmness levels to accommodate different sleepers.
Motion Transfer
If you sleep with a partner, you'll want to consider a mattress that minimizes motion transfer. This is especially important if your partner tends to move around often during the night.
Hybrids don't absorb motion as well as all-foam mattresses. However, they're usually better than innerspring mattresses at minimizing movement because the foam helps absorb motion. Plus, most hybrid beds have individually wrapped coils that move independently, which should also help reduce motion transfer.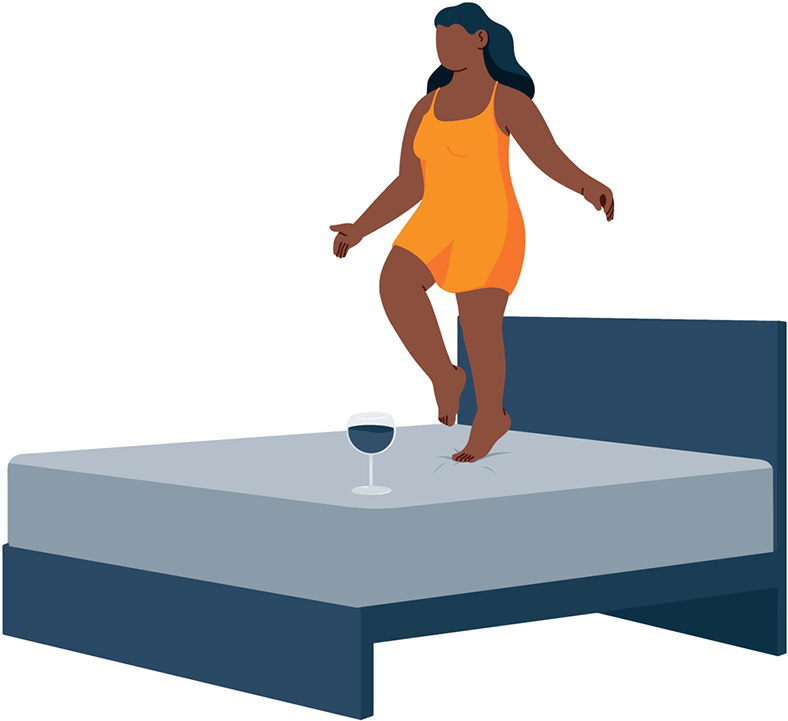 Edge Support
Edge support is important for couples and individuals who love to spread across the bed. If you sleep close to the edge of the bed, you'll want a mattress with good edge support. This will prevent you from feeling like you're going to roll off the mattress when you get too close to the edge.
Hybrids usually have good edge support, more so if they have stronger coils along the perimeter. This helps prevent sinkage and provides a firm surface for sitting or sleeping on the edge of the bed.
Durability & Maintenance
Hybrids are considered to be highly durable beds. In addition to premium foam layers, they have coils, which are known for their longevity. Most hybrids last between 7 and 10 years.
As for maintenance, hybrids are easy to maintain. You can vacuum the surface of the mattress to remove dust and debris. Washing and soaking the bed isn't recommended, but spot-cleaning should be fine. If the mattress starts to sag or lose shape, you can rotate it to even out the wear and tear. Generally, beds should be rotated every three to six months. Some hybrids are dual-sided, which means you can flip them. Dual-sided hybrids often come with a different firmness level on each side.
Most hybrids also come with a mattress protector or cover. This helps to protect the mattress from spills and stains. However, you may want to consider using a mattress pad for additional protection.
Pros & Cons of a Hybrid Mattress
Much like all mattresses, hybrids have advantages and disadvantages. Some people may find that the cons heavily outweigh the pros, whereas others may feel that the benefits of owning a hybrid are incomparable. For this reason, you should consider both sides before buying a hybrid.
Pros
The Bounce – Hybrids have steel coils that offer bounce and support. Bounce means the mattress has a quicker response to it, which makes it easier for people to change positions. This is especially helpful for those with limited mobility or combination sleepers.


---

The Ventilation – Hybrid beds should work better for hot sleepers because the construction gives plenty of airflow. The steel coils increase air circulation throughout the mattress, and the foams used in most hybrids are also breathable.


---

The Support – Coils can offer enhanced support compared to all-foam models. They evenly distribute weight and conform to the body while also providing durability. If you have back pain, a hybrid is likely to help because it offers targeted support.
Cons
The Price – Hybrid mattresses are typically more expensive than an all-foam mattress because of their advanced design. However, shoppers have plenty of options to choose from among brands, with some companies offering lower prices than others.


---

The Weight – Hybrid mattresses are often heavier than all-foam ones, making them more difficult to move and rotate. Keep this in mind because you'll have to carry the mattress from your doorstep to the bedroom unless you opt for white glove delivery.


---

The Motion Transfer – Hybrid mattresses usually don't isolate motion as well as all-foam beds. So, if you have a partner who tosses and turns at night, you may feel some movement.
Who Should Sleep on a Hybrid Mattress?
Hybrid mattresses are versatile and should work well for most people. However, they're more suitable for certain groups because of the benefits they offer.
Who Shouldn't Sleep on a Hybrid Mattress?
Although hybrids are suitable for most people, some may not find them as comfortable.
Some Couples
Couples with different sleeping habits may not like the motion transfer of a hybrid bed. Even though most hybrids use pocketed coils to minimize motion transfer, they won't be able to eliminate it as much as an all-foam bed. As a result, you may feel your partner tossing and turning.
Budget Seekers
Hybrid mattresses are on the pricey side when compared to other types of beds. Although affordable models are available, even those are often more expensive than other types of mattresses in the same size.
Memory Foam vs Hybrid
The construction of a hybrid and memory foam mattress might somewhat vary, but some basics remain the same. As the name implies, memory foam beds contain memory foam. Additionally, manufacturers typically include other types of foam to achieve different performance and comfort levels. In most cases, polyfoam is used as the support base in these beds.
Hybrid beds have foam and coils, but the foam they contain can be memory foam, polyfoam, or latex. The coil unit is typically placed beneath the foam layers, though some brands add additional support foam at the base to reinforce the coils..
The main difference between the two types is the presence of coils in hybrids.
If you want to learn more about the main differences between these two types of mattresses, check out our hybrid vs memory foam mattress guide.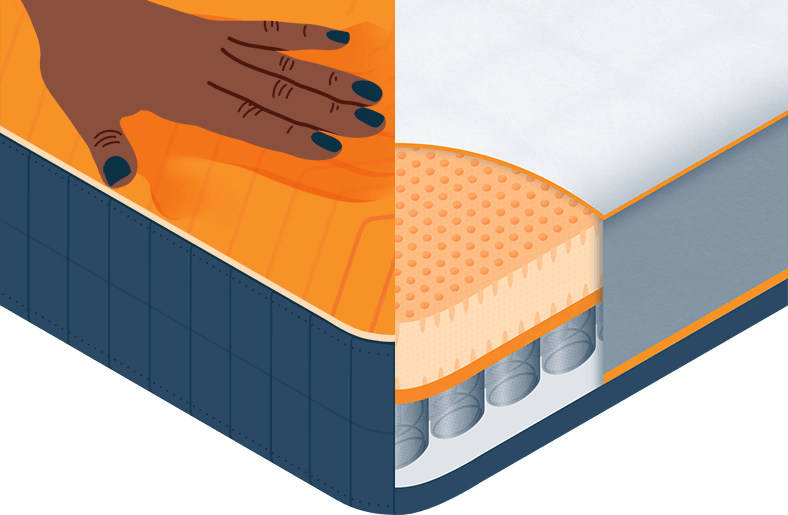 What is a Hybrid Mattress?
A hybrid mattress is a combination of an innerspring and foam mattress. These beds contain foam at the top followed by a coil spring base. Hybrids come in all sizes and firmness levels and are among the most versatile types. They are great for cooling, responsiveness, and durability, which is why they're considered a top design in the bedding market.
How Long Do Hybrid Mattresses Last?
A high-quality hybrid mattress should last you anywhere from seven to ten years. However, the longevity and durability of a mattress often depend on how well you take care of it. For this reason, proper maintenance is key in getting the most out of your hybrid.
Do You Need a Box Spring With a Hybrid Mattress?
You don't need a box spring for a hybrid mattress. However, many think this is the best option because hybrid mattresses are often heavy. Plus, a box spring is a good foundation to make your hybrid even more comfortable. We also recommend checking with the specific manufacturer to see what type of foundation they suggest.
Conclusion
The versatility and innovative design of hybrid mattresses have led these to become a highly popular option in the bedding industry. Hybrids are the perfect solution for people who struggle to choose between and innerspring and foam mattresses because these contain the advantages of each. Hybrids are available in a mix of materials like latex, polyfoam, and memory foam. You can also find them in different firmness levels, including plush, medium, medium-firm, and firm. If you decide on a hybrid mattress for your next bedding purchase, you are sure to find a highly-durable and top-quality product that should enhance your sleeping experience.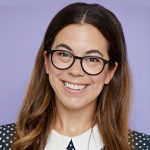 Jill Zwarensteyn is the editor for Sleep Advisor and a certified sleep science coach. She is enthusiastic about providing helpful and engaging information on all things sleep and wellness.
Based in Los Angeles, she is an experienced writer and journalist who enjoys spending her free time at the beach, hiking, reading, or exploring new places around town.
She's also an avid traveler who has a personal goal of being able to successfully sleep on an airplane someday.