Disclaimer - Nothing on this website is intended to be a substitute for professional medical advice, diagnosis, or treatment...
Read More Here
.
Are you looking to upgrade your bed or make a change, but are unsure which components are vital and which you can ignore? A box spring may be one of those items you're debating on, and there are a few factors you need to determine if this product is necessary or not.
We've put together a guide with everything you need to know about box springs to help you figure out what you need for your bed. Read on to learn how this product could enhance your sleep space.
What is a Box Spring?
A box spring is a supportive unit that lifts your mattress and serves as part of the foundation. These are usually the same size as the mattress and are built with a wooden frame, containing springs in the middle and a cloth cover. Recently, many manufacturers have stopped putting actual springs within their products.
Some still have springs inside that help absorb your body weight, which should keep your bed sturdy and supportive over time.
Do You Really Need a Box Spring?
Regardless of whether or not you use a box spring, you will need to place your mattress somewhere. If you choose not to use a box spring, what are you going to put your bed on?
Let's go through a few different options:
You can put your bed on the floor.
You can use a platform bed.
You can purchase an adjustable base
While putting your bed on the floor may be more economical, it might be not as aesthetically pleasing and could be difficult to get in and out of if you're older. Some people enjoy the extra height that a box spring can provide, particularly when paired with a metal frame. A platform bed is also an option. Platform beds contain a raised frame with a sturdy base, such as slatted, solid, or metal. If you have the money to spend, you may want to look into an adjustable bed. An adjustable base can be remotely controlled to flex, bend, and lift your mattress.
If you plan to use a collapsable metal frame with your mattress, then you will need to utilize a box spring to provide structure and support through the middle.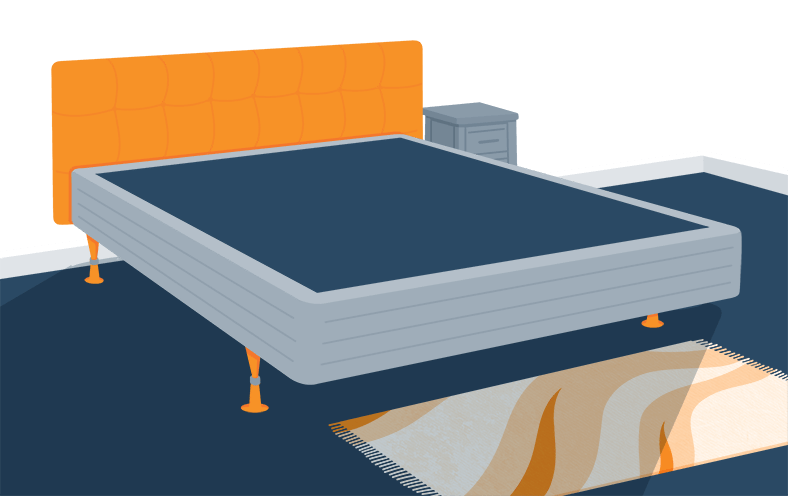 When Don't You Need a Box Spring?
Certain foundations don't typically need a box spring, such as a reinforced metal frame, platform bed (both solid and slatted), and an adjustable base. Each of these foundations provides a structure that evenly distributes the sleeper's weight, eliminating the need for a box spring.
Read More: Box Springs vs. Slats
Memory Foam
Memory foam mattresses are sold by many different manufacturers and are touted as being a great option for almost every sleeper. These mattress types typically don't require a box spring.
Benefits of Using a Box Spring
We've addressed whether or not a box spring is an essential piece for your mattress. Now, it's a good idea to discuss just how you can benefit from using it, aside from the fact that it may help keep your warranty and the longevity of your mattress.
They Elevate Your Bed
The first benefit is that it raises your bed. A bed elevated high off the ground is pleasing to the eye. Additionally, having a high bed helps prevent small pets from jumping up as well as preventing small insects from making their way up your bed and into the covers with you.
They Absorb Shock
When your mattress is laying on the ground, there's nothing to help it absorb shock. If you have kids jumping on the bed or you toss and turn while sleeping, your mattress will succumb to repeated use over time much faster without a box spring than if you were to use one.
Disadvantages of a Box Spring
Although a box spring brings many benefits, you may also come across several disadvantages. A box spring may not be for everyone, so you should consider all the pros and cons before deciding whether it's the right choice.
They Lose Support
A box spring bed can easily lose its support over time, in which case you'll have to rotate it. How quickly this happens depends on how you use the bed. For example, are kids jumping on it? Are you tossing and turning? If so, you should rotate the bed before it sags.
No Room for Underbed Storage
A box spring bed contains the box spring, frame, mattress, rails, footboard, and headboard, all of which take up more space. In addition, the construction leaves little room underneath the bed, which can be a problem for people who need that space for storage.
Box Spring Alternatives
A box spring may not be for everyone. Luckily, there are alternatives available if you feel a box spring bed won't work for you.
Foundation
A mattress foundation has a flat and sturdy wooden board on the top, which sets it apart from a box spring. This product may also have a slatted system instead of a solid wooden board. Foundations are usually made of wood or a combination of wood and metal to deliver maximum strength and support.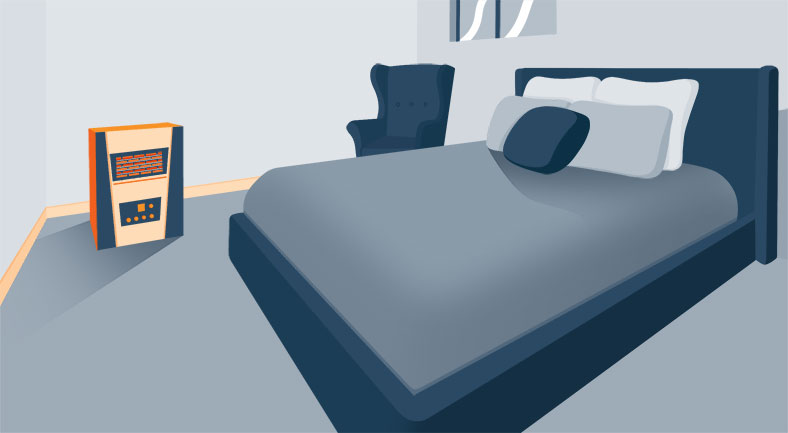 Bunkie Board
A bunkie board is initially intended for a bunk bed. This item is a thin board that supports the mattress without taking up as much space as a box spring. Although thin, the bunkie board provides more uniform support than slat systems, helping prevent sagging and soft spots.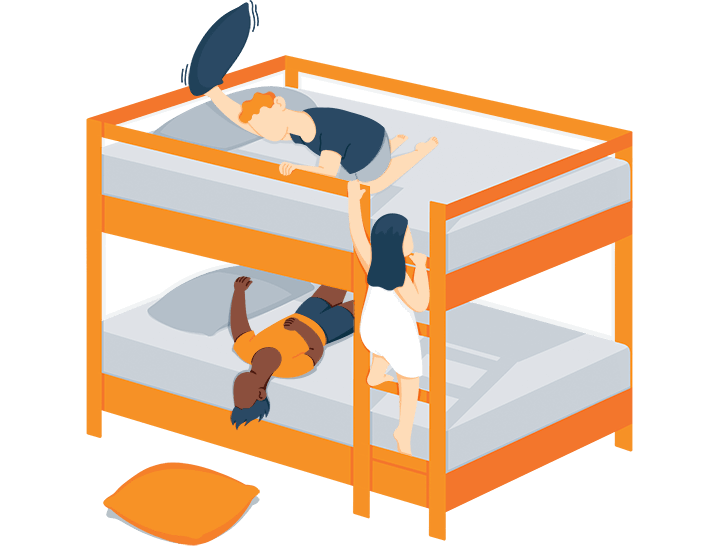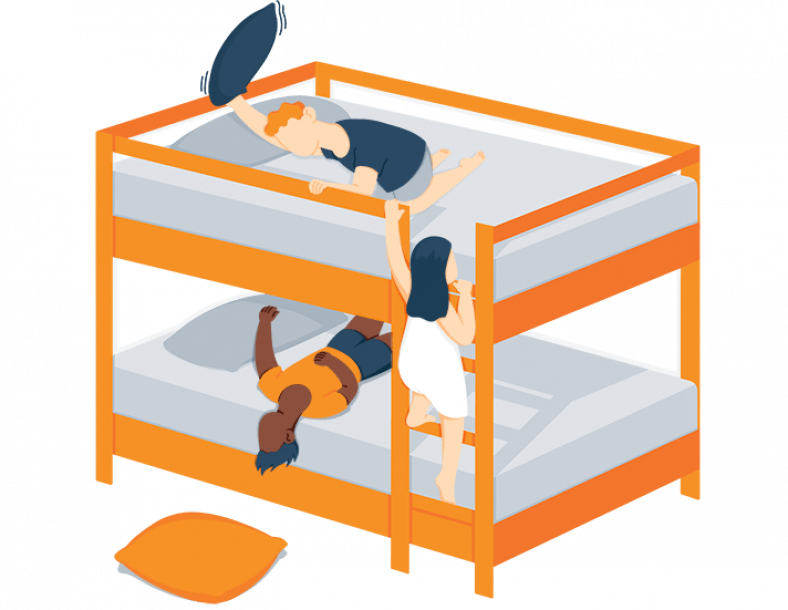 Mattress on the floor
Placing your mattress on the floor can look modern and chic. The floor is flat and sturdy, giving your mattress enough support. Plus, kids won't hurt as badly if they fall when jumping on the bed. However, the biggest drawback is that most of your sheets and bedding will be on the floor, easily accessible to dirt, dust, and bugs. Plus, the reduced airflow could increase the risk of bacteria buildup.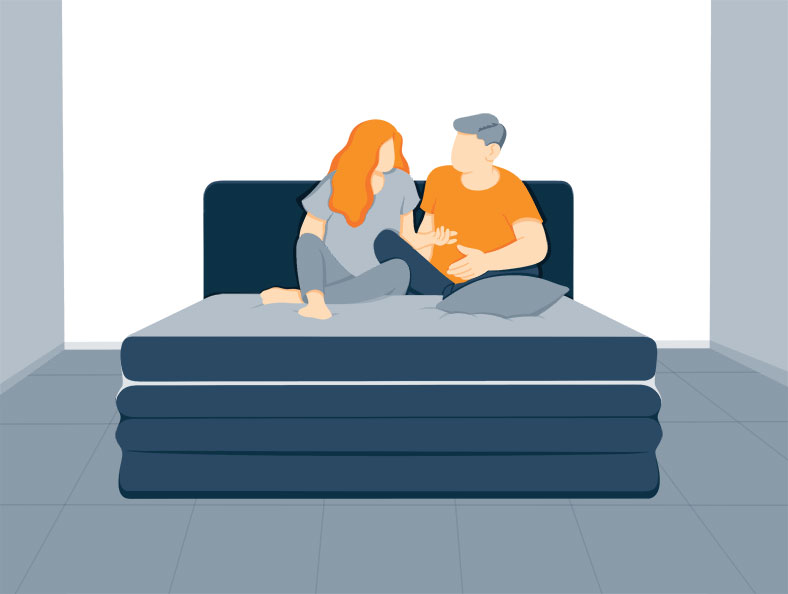 Adjustable Base
An adjustable base delivers maximum comfort when watching TV, reading, or working in bed. This type of base helps you find the best posture, which is why it's often used in hospitals. An adjustable base is a great option for those who spend a lot of time in bed as it helps blood circulation by keeping your legs and head elevated.
Learn More: Best Adjustable Beds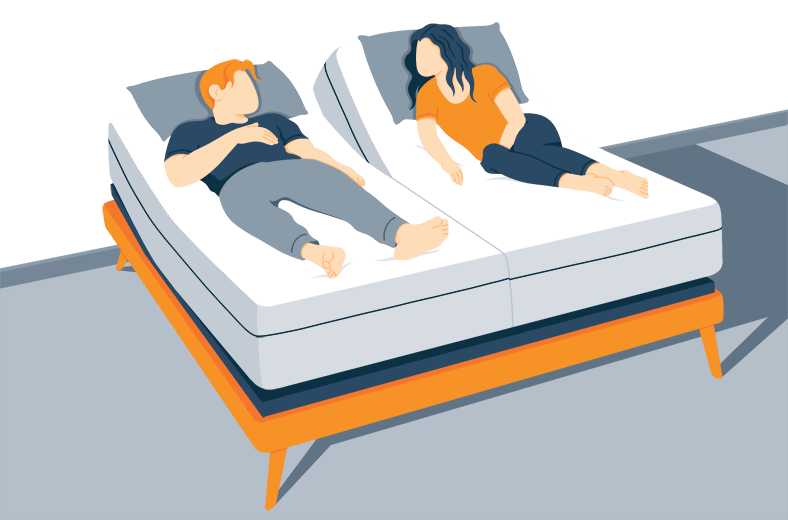 Platform Bed
A platform bed is another excellent box spring alternative if you want something less bulky. The platform keeps your mattress off the ground, but it only adds a little height. As a result, it doesn't look bulky and allows enough airflow to prevent bacteria and mold from developing.
Read More: Best Mattress for Platform Bed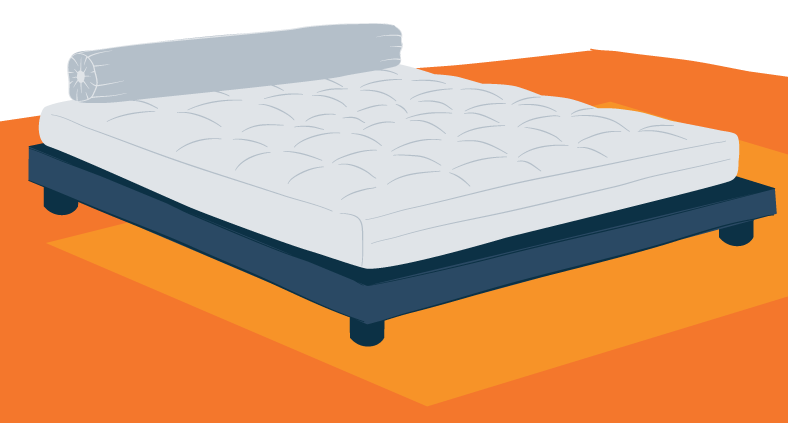 Conclusion
The advantage for consumers is that they have options for where they can place a mattress. In some cases, it's about preference and what's most compatible with any current frames or foundations you may have. If your warranty doesn't mention that you must use a box spring specifically, you can do what you wish.
For those interested in reaping the benefits of a box spring, there are a few things to consider. Do you want a product that contains springs, or are you interested in what looks best? Whatever the case may be, the top priority is to find a comfortable and long-lasting sleep solution.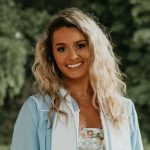 Katie Simpson is an editor for Sleep Advisor. She brings her experience in the wellness space, specifically in testing products and writing honest reviews, to the Sleep Advisor site where she provides helpful information on mattresses, sleep accessories, sleep health, and more.
As a former insomniac and dedicated back sleeper, Katie loves sharing her newfound appreciation for sleep with others. She's also an advocate for cranking the thermostat down at night — setting the temperature above 68 at night should be a crime.
Outside of work, her passion for living a healthy lifestyle continues in the gym, where you can find her lifting weights and doing yoga.