Disclaimer – Nothing on this website is intended to be a substitute for professional medical advice, diagnosis, or treatment…
Read More Here
.
Do you feel like your bed isn't getting the support it needs? A mattress is only as good as its foundation. Most mattresses are supported by either a box spring or a set of slats.
Although these two items have the same function, to support your mattress from underneath, they each have their pros and cons. So, when it comes to a box spring vs. slats, which one should you choose?
In this article, we'll cover the differences between these products, who they'll work best for and why, and other important questions so you can purchase the right base for your needs
The Higher The Better?
While part of height comes down to personal preference, bed height could also influence sleep directly. Bed height could affect sleep if you're not comfortable, thus making it harder for you to sleep well. Some individuals feel more at ease being higher off the ground than they would in a lower bed.
However, there are other factors to think about. If you're older, it may be harder to get out of a bed that's too low or too high. A lower bed could be more strenuous on the back because you have to bend down further when changing sheets, potentially straining your spine.
What are Bed Slats?
Bed slats are wooden or metal planks that run horizontally and are commonly used to hold a mattress on a platform bed. They fit within your bed frame and typically are placed about 2-3 inches apart to evenly support the weight of the mattress. Depending on the size of your bed, you may have one or two columns of planks running alongside each other.
The boards can either be standard or sprung. A standard plank is flat and will not have any flexibility, while sprung planks are curved and have more give to them for movement. Standard planks are best for sleepers who want more firmness, and spring is good for those who like softer support.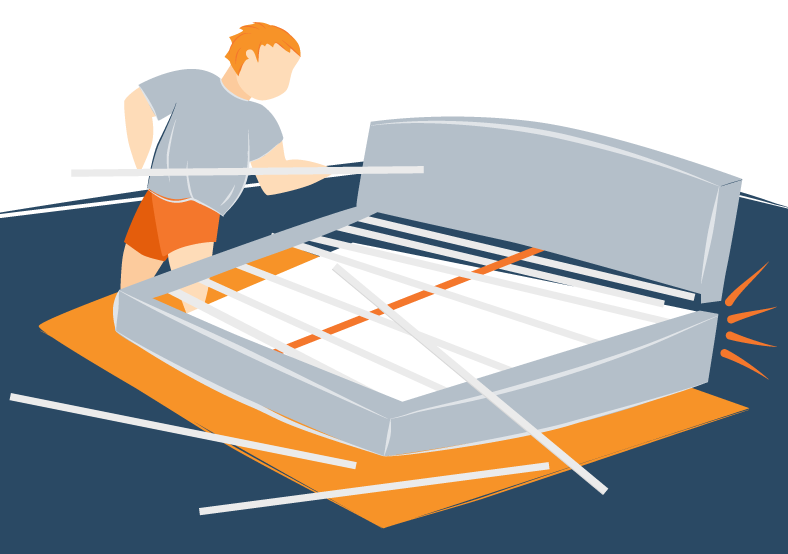 What Are Slats Most Suited For?
Slats should work well for back, stomach, and side sleepers, especially with the right mattress for your sleep position. For stomach sleepers, who tend to sleep better on firmer surfaces, standard planks are a great option. These boards are also great for hot sleepers since they provide more air circulation to stay cool during the night.
Pros and Cons of Slats
We'll now go over the benefits and downsides of using slats for a bed's foundation.
Slats Benefits
One advantage slats have over other bedding foundations is that they're more affordable since they have less material, making it an excellent option for consumers on a budget.
Additionally, these planks are known for their durability, while also not being super heavy. Their lightweight design makes them easier to assemble and transport, so if you move frequently or may move soon, these should be more convenient.
Slats Downsides
One of the downsides to planks is potential sagging, which could occur if the boards are placed more than three inches apart. This is a big reason to consider the type of mattress you have as well. For example, memory foam's body contouring capabilities could also mean it's more susceptible to sinking through the gaps between planks.
The boards could be problematic if they aren't secured properly, which could cause them to move or fall during the night, possibly leading to an injury.
What are Box Springs?
The other option for your bed's foundation is a box spring, which is a platform covered in a fabric that is placed directly beneath your mattress. These products are often made from wood or metal.
Traditional versions of this product have coil springs for bounce and durability, however, most modern ones no longer have these springs and are hollow inside. The purpose of the springs is to push against the coils in an innerspring mattress above, providing support. Some modern springs also come with wheels to make them easier to transport.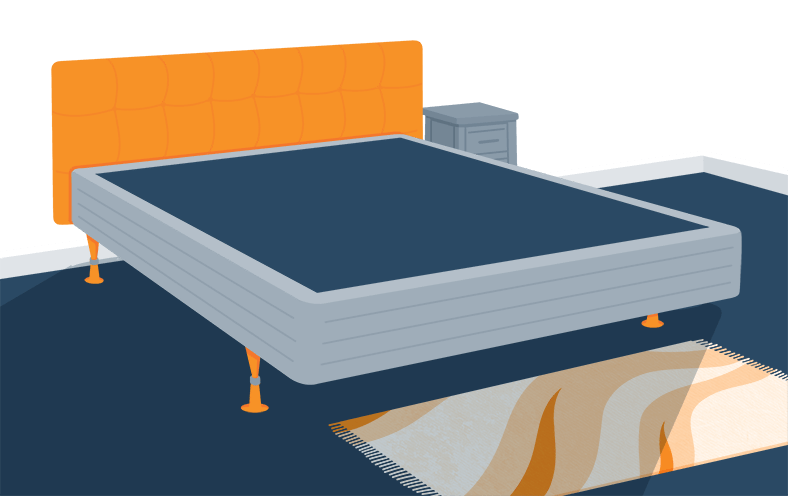 What Are Box Springs Most Suited For?
The choice to get this type of foundation depends on your aesthetic. With the right mattress, this product should work for back, side, and stomach sleepers.
If you are older or have back problems, this foundation could be better since it should be easier to get out of and you don't have to bend over as far to change sheets.
Learn More: Do You Need a Box Spring?
Pros and Cons of Box Springs
Let's now walk through the pros and cons, so that you can decide if this product is the best option for you.
Box Spring Benefits
The box spring structure is considered a stable support system for your mattress and generally offers less chance of sagging. The product also provides significantly more height than a slatted foundation, which is a plus for many sleepers who feel better with some additional height.
If you have a traditional structure equipped with coil springs, that added bounce can also be a nice pro if you also have an innerspring mattress.
Box Spring Downsides
On the flip side, these items are heavier and their bulkiness can make them difficult to transport, which could be especially frustrating when it's time to move. These products also tend to be more expensive than planks and do not provide as much air circulation.
Two other things to consider are that these products might not allow for much storage space under your bed, and the fabric on them could easily gather dirt and dust and be difficult to clean.
Frequently Asked Questions
How much weight can bed slats hold?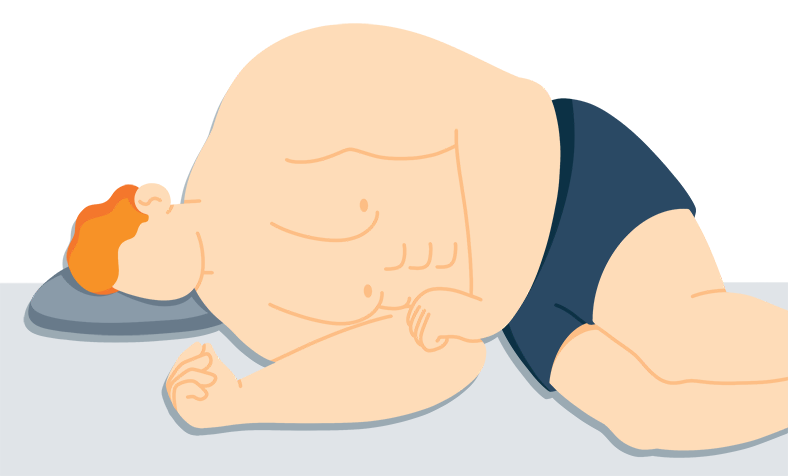 Weight is also an important topic to consider when deciding what type of foundation you need. It's important to take into account both your weight and the weight of your mattress to make sure the foundation will be able to support everything.
Most modern slatted beds can support up to 600 pounds, however, some are only made to handle up to 300 pounds. Before purchasing a slatted item, check how much weight it can support to prevent any issues with your bed down the road.
Get More Info: Top Rated Bed Frames for Heavy People
Can you use a boxspring with slats?
When it comes to your bed's foundation, you need either a box spring or slats, not both. That being said, some sleepers still prefer a flat surface in between the slats and mattress, especially to help avoid sinking. Instead of a box spring, you can place a piece of plywood or a bunkie board there instead.
A bunkie board is a flat surface about 1-3 inches thick. This product can be made from wood, plywood, or other materials. The bunkie board's original purpose was to provide a base for a bunk bed.
Thankfully, bunkie boards can also work with every mattress size.
Conclusion
If you're unsure whether you should buy slats or a box spring, there are components you need to factor in. Each product has its own set of pros and cons. For example, you may find the price point of slatted bedding more appealing but not the height.
You also need to consider the type of mattress you have. A memory foam mattress, which is made to contour to your body, could experience sinking in a slatted bed without the additional help of a bunkie board.
By reviewing the capabilities each of these products has, you should be equipped to find the perfect base for your sleeping and lifestyle needs.
Jill Zwarensteyn
Editor
About Author
Jill Zwarensteyn is the Editor for Sleep Advisor and a Certified Sleep Science Coach. She is enthusiastic about providing helpful and engaging information on all things sleep and wellness.