Transparency Disclosure – We may receive a referral fee for products purchased through the links on our site...

Read More

.
Firm mattresses tend to be the best options for back and stomach sleepers since they help the spine to stay aligned by supporting the hips and stomach. For heavier sleepers, a firm mattress could also help you avoid bottoming out and lead to a better night's rest.
What are you searching for?
We want to help you find the best product for your needs.
Click on your preferred option below and it'll lead you to our picks for a selected category.
While some beds are designed to offer a gentle sinking hug, others are made to keep you on top of the bed, keeping you cool and supported. Luckily, firm doesn't mean uncomfortable, and both options are available in firmer designs.
Whatever your reason for seeking a tougher bed, we've picked the best firm picks in every category, including a variety of materials and constructions to ensure there's a choice for everyone.
Top 7 Firmest Bed Reviews
Zenhaven
Latex Mattress
Best for Back Sleepers
Firmness Level: 4.5/10 (soft side) 7/10 (firm side)
180-Night Trial
20-Year Warranty
If you're not quite sure you need a harder mattress but suspect that maybe you should try one out, Zenhaven is a safe option because you can flip it over for a new feel– it is dual-sided.
Zenhaven uses four layers of American-made Talalay latex, bundled in organic New Zealand wool and cotton. The Talalay process for producing latex ensures a durable and consistent material that should also be hypoallergenic. The brand has taken its production one step further by innovating the Talalay design to include five zones for even more support for the shoulder and torso areas.
What makes it unique?
Zenhaven has a luxurious latex feel, giving the body a buoyant sensation when lying down, along with solid support and quick responsiveness in each layer.
Complimentary White Glove Delivery and free mattress removal are part of the Zenhaven package.
Nectar
Memory Foam Mattress
Best for Side and Back Sleepers
Firmness Level: 6.5/10
365-Night Trial
Forever Warranty
This bed was made to suit most budgets with exceptional value due to the generous trial period and reasonable price. If you love the traditional feel of memory foam but feel like you get stuck deeper than you'd like, Nectar could be for you.
Nectar uses a combination of three types of foam to provide the deep cradle many sleepers love without causing them to get stuck or overheat.
Because of the great support and soft pressure point relief, this bed could be a great option for a variety of sleeping positions, helping to maintain proper alignment.
What stands out?
This bed was made with one firmness level to be suitable for most sleeping positions so you shouldn't have to worry if you're a combination sleeper.
Though Nectar allows you to sink in comfortably, it shouldn't retain heat like other memory foam options because of its breathable cover and the gel-infused top layer of foam.
Brooklyn Aurora
Memory Foam Hybrid Mattress
Best for Heavy Sleepers
Firmness Level: 8/10
120-Night Trial
10-Year Warranty
For those who want to sleep on a firm cooling mattress with great features, the Brooklyn Aurora is one of the best we've seen, which is offered in a Firm configuration. The Brooklyn Aurora uses proprietary Titanflex™ latex alternative as the main foam in this bed with cooling and support mechanisms built into every layer.
With pocketed coils, memory foam, and copper gel integrated into various parts of the bed, this mattress has a lot to offer a variety of sleepers.
Why is it special?
Brooklyn aims to pass along their savings in manufacturing to the customer, which is why they own their manufacturing process, cutting out middlemen. This means customers could get luxury quality and materials in a bed in box option without paying an exorbitant amount.
While it's exceptionally firm, it also has bounce, motion isolation, and edge reinforcement for those who want support they can rely on.
Plank by Brooklyn Bedding
All Foam Mattress
Best for Stomach Sleepers
Firmness Level: Dual Sided 7.5-8/10 – 9/10
120-Night Trial
10-Year Warranty
Firmer beds have plenty of benefits, from properly supporting stomach sleepers to helping them sleep cooler. For those looking for the right option, Plank by Brooklyn Bedding should be firm enough to support you, while allowing some light cradling from the quilted top.
On this firmer Brooklyn bed, you're not likely to sink in but rather lay on top of the supportive foams and enjoy an evening of cool sleep. This option is great for stomach sleepers lacking proper spinal alignment, and while it might not relieve pressure points like memory foam, if you like sleeping on the floor, odds are that's not a huge factor on your list.
What makes it unique?
As the foams are quick responding, most sleepers shouldn't have any trouble with repositioning.
For stomach sleepers, this bed is likely a dream come true, especially if you find yourself preferring less cushion.
Loom & Leaf
Memory Foam Mattress
Best for Combo Sleepers
Firmness Level: 7.5
180-Night Trial
15-Year Warranty
Firm memory foam? Although it may seem too good to be true, especially to stomach and back sleepers, the Firm model from Loom & Leaf is an incredibly supportive memory foam solution.
With the perks of a luxury mattress crossed with a firmer feel, this bed should elevate sleepers without making them feel like they're sleeping on a rock.
The supportive foam and quilted organic cotton cover give it some comfort while the overall construction of the layers delivers firm support. With a cooling Spinal Zone Gel pad in the center third, sleepers should experience ideal temperature regulation and some extra support for the spine. This is especially helpful when lying in a position with a lot of surface area contact with the bed.
What stands out?
For a good firm memory foam solution, it is hard to beat Loom & Leaf. It is an exceptionally well-made product that feels truly high-end.
If you decide to purchase, you'll even receive complimentary White Glove Delivery and mattress removal services.
Love and Sleep by Nest Bedding
All Foam Mattress
Best for All Sleeping Positions
Firmness Level: 6/10
100-Night Trial
Lifetime Warranty
Nest Bedding® built its entry-level Love & Sleep budget bed with so many higher-level features that we're surprised at the price. Their multiple comfort levels include a Firm mattress that works well for exclusive stomach sleepers and back sleepers who like a little extra support.
This Firm iteration of the Love & Sleep has a supportive 8-inch foam core that is topped with a 2-inch layer of Energex foam that provides pressure relief and contouring. The entire bed is wrapped in a durable cover integrated with phase-change materials to help keep your temperature regulated throughout the night.
Why do we love it?
The company has included some impressive cooling technology and a generous sleep trial/warranty package with their beds that give it fantastic value in the entry-level space. This model does well with motion isolation and provides enough bounce to keep most sleepers happy.
There is also a Lifetime Comfort Guarantee that helps ensure your satisfaction for as long as you own the bed.
Saatva
Memory Foam and Coils Hybrid Mattress
Best for Back and Stomach Sleepers
Firmness Level: 8/10
180-Night Trial
15-Year Warranty
Saatva's Firm model is a supportive innerspring bed that features a coil-on-coil construction with firmer foams in its comfort layers. Sleepers should feel like they are floating on top of the mattress rather than sinking into it and the alignment should be great for most back and stomach sleepers.
The coil-on-coil design includes individually wrapped springs on top of an interconnected coil base. While the first layer of coils helps contour, the base helps prevent sagging and gives support. The steel in the base coils has been tempered, which increases their durability.
A firmer innerspring experience provides all the things people love about coils. From bounce to support, Saatva offers a high-quality package.
Why is it special?
It has premium features, including extra support for the lumbar region, as well as a dual perimeter edge support, and the incorporation of organic cotton into its cover.
In addition, Saatva offers free White Glove Delivery and mattress removal.
Who Should Sleep on a Firmer Bed?
One of the first things that you want to consider is what kind of sleepers benefit the most from a good firm option. If you usually sleep on your back or your stomach – you may fall into that category. At the same time, if you are heavier regarding weight, you'd also likely benefit a lot from a hard mattress that is stiffer than what a side sleeper needs.
For those of you who like to sleep on your backs – firm, elevated support in the lower back region will work at keeping your spine in proper alignment, preventing sagging in the mattress that may lead to lower back pain.
Learn More: Best Mattress for Back Sleepers
Stomach sleepers, on the other hand, also benefit from a hard mattress for reasons that are quite similar. They tend to keep a particularly flat profile, which results in fewer gaps between your body and the bed. With this said, if you prefer belly sleeping, you should consider a unit that will prevent your back from arching. At the same time, the bed should prevent your pelvis from sinking right into it.
For More Info: Best Bed for Stomach Sleepers
Who Shouldn't Get a Hard Bed?
Naturally, some people wouldn't prefer a particularly hard bed. Those of you who like sleeping on your sides probably wouldn't appreciate the extra firmness. The reasons are numerous.
Right off the bat, the very first thing that you should consider is that while sleeping on your side, you exert a lot more pressure on a concentrated surface on the mattress. That's why sinkage can be a lot more pronounced. If the bed doesn't contour your body and sink appropriately, you can start experiencing pain in your shoulders and lower back.
People who are light regarding weight should also stay away from hard beds. The reason is quite simple – they wouldn't be able to exert enough pressure on the bed to sink and would likely float on top of it. This is a rather unpleasant sensation that can also cause a lot of issues.

Benefits of a Firm Model
Firm mattresses are suitable for sleepers who may sink into the middle layers of softer mattresses and miss out on all the contouring that the upper layers should offer. When you sink too far into a mattress, or "bottom out" you may experience pain from the curve in your spine and lack of support. However, there are numerous benefits brought by a firmer bed, so let's have a look.
They are more comfortable for some
While it may seem like you can never have too much cushioning, too much of a good thing can hurt you. Firmer mattresses offer the perfect amount of support for the right type of sleeper. Those who experience lower back pain, neck, or joint issues could benefit, but those who struggle with shoulder and hip pain from side sleeping may want a softer model.
Read Our Full Guide: Best Mattresses for Back Pain
---
You would never be able to get proper rest if your mattress is overly soft or if it's sagging for the positions we've discussed. With this in mind, a proper bed with the necessary amount of firmness will comprehensively align your spine, inducing a state of great relaxation.
---
If there is one thing that you should consider when picking a mattress, it's spinal alignment. A firm bed can significantly help with this if used for the proper positions.
---
Proper distribution of weight
A firm model offers splendid overall weight distribution which can alleviate a lot of pressure points between the body and the bed.
Firm Mattress Buyer's Guide
How Firm?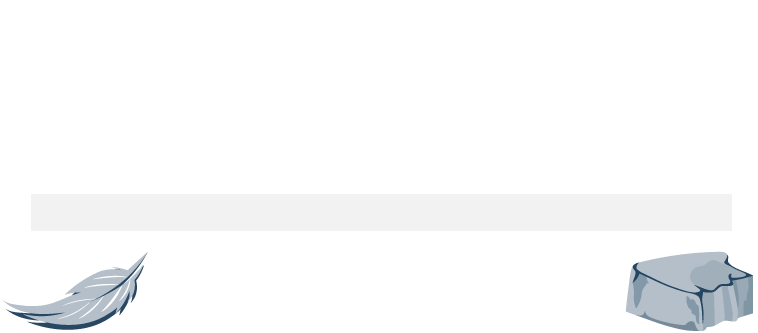 What Material?

Beware of Sagging
Edge Support
Temperature (Air Flow)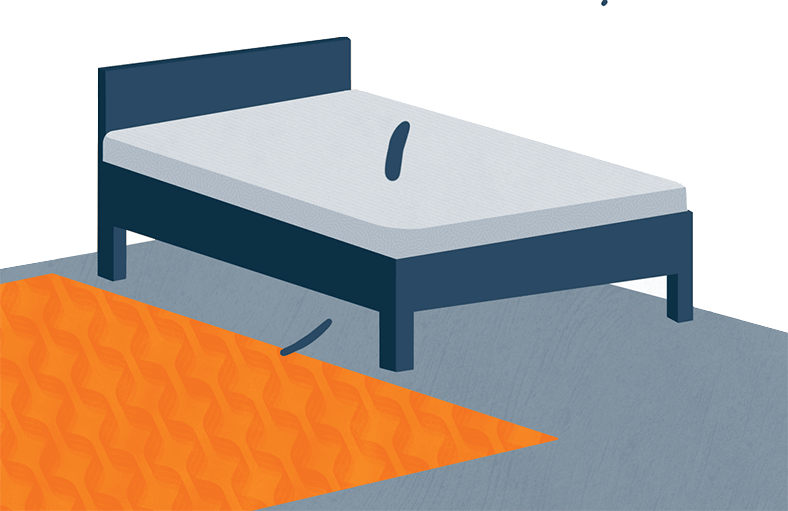 Frequently Asked Questions
What is a Medium-Firm Mattress?
When you're looking for a bed, you're looking to blend the perfect amount of two key features, which are pressure relief and support. You want one that is soft enough to cushion the places where the body tends to develop pressure when lying prone, and you also want a bed with enough support in place to keep your weight resting evenly. This blend is not the same for everyone or every sleeping position, but Medium-Firm tends to accommodate most sleepers in most positions.
If you've been doing some mattress shopping, you've probably heard the words "medium-firm" a lot: there's a reason for this. Mattress manufacturers looking to capture the largest market for their brand aim for this firmness because it tends to be the most versatile feel across the largest population of body types. It is also ideal for combination sleepers who switch positions at night.
It's important to keep in mind that not every sleeper will experience a bed in the same way, and what feels Medium-Firm for one person might feel quite a bit firmer to someone who is significantly lighter than average. Likewise, someone significantly heavier might experience a bed marked Firm as quite a bit softer.
Conclusion
As you can see for yourself, there are quite a lot of factors that you should account for when purchasing a firm mattress. More often than not, people that fail to consider something important could result in regret later on.
Your mattress is one of the most critical requirements for a good night's sleep. Make sure that you're well-aware of the specifications so that you can conveniently make an informed and adequate decision based on your sleeping patterns, preferences, and requirements.
Katie is a content writer and serial hobby collector who enjoys naps almost as much as her pets do. When she isn't writing, she likes to ride her motorcycle, catch Pokemon with her hubby, and practice yoga with her dog.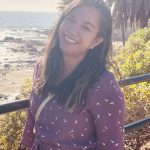 Maria's mission is to empower her patients to live their best life by providing effective patient care. Physical Therapy is more than mere exercises; she says, "it's able to connect with your patient on a deeper level that makes all the difference." Maria is a firm believer that patients naturally rehabilitate in a more comprehensive way when they receive an excellent overall experience.